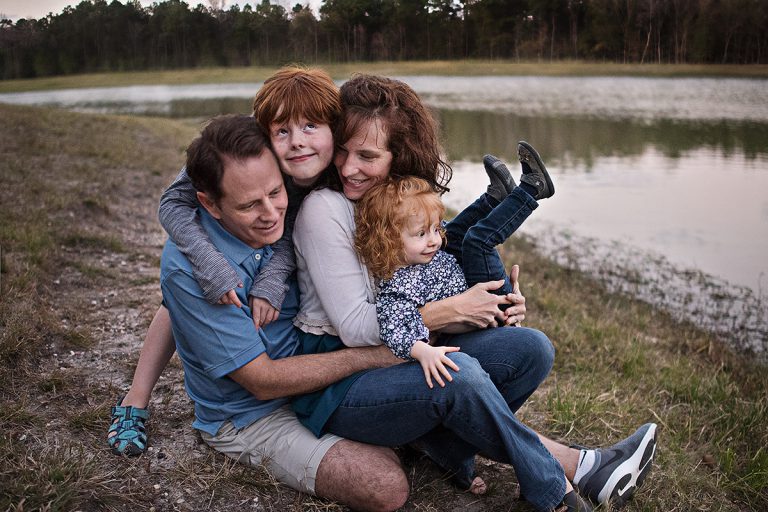 Catching the divine in the ordinary using natural light and everyday settings is what I do. My style is pretty simple- a dab of traditional (for my youngest clients) mixed with modern lifestyle portraiture, indoors and out. Candid shots are my favorite, and my goal is to always capture a child's spirit and a family's personality, even if that's not traditional smiles. This is achieved by taking the same family photos I would (and do) take of my own family. If you want photographs that are a little different and are not afraid to let loose a little with your kids, click that little contact tab above and let's chat! -Amy

"She is strong, but she is exhausted"
We can chuckle at the quote but oh, such truth when it comes to motherhood. Let me photograph you with your child/children. Let's celebrate the joyful and most magical parts of being a mom during our family photography session. I promise to capture those happy highlights of life in a beautiful way!
Photographing Families since 2010
Hence, the name of this family photography business, Captured Simplicity, pretty much says it all. The girl behind the camera, has an almost effortless way with regard to photographing children and patience like no other. Photo sessions with little ones may not be a walk in the park for even the best photographer, but Amy has such a natural style when working with kids of all ages. As one of Houston's favorite and long-standing children's photographers, Amy experience is unmatched. Capturing those sweet and intimate moments between a parent and child, sharing in those beautiful in gorgeous photographs to enjoy for generations to come is what she does best. Amy's work is considered bright, colorful, and joyful photographs. Creating this classic and candid, true-to-life style by knowing just how to place her subjects in the light while also prompting clients to engage. 
Need Ideas on how to Showcase your Family Photos?
Dad, family photographs are for you too!
Being able to capture the silliness and joy between father and child is truly the very best. 
Unique Documentary Style 
Amy's known to photograph in all different kinds of light conditions. From overcast skies to full sunshine, Amy's ability to get incredible and candid photos since 2010 is top-notch. The true beauty of the photograph is the subjects. Being kept on her toes is where Amy thrives! She never shies away from a challenge, hence why she works so well with children and parents! Amy prides herself in getting a few traditional portraits along with the more candid ones. Clients always get a few pictures where everyone is smiling. However, the remainder of the family photo gallery is filled with more 'fun' pictures. "A picture is worth a thousand words", so we are told. Amy's works speak for itself, as you will see. Let's just skip over all the ramblings about the photographer and get to the good stuff, all these fabulous family portraits. You'll most certainly love what you see! 
Need help with WHAT TO WEAR for family photos?
Take a look at these options!
Think coordinated, not matchy-matchy. 
Why hire a professional? 
When it comes to family photography, especially when you want to be in the photos of your family. There is much more to getting a great photograph than just snapping the shutter. It's certainly encouraged to hand the camera to your friend or husband to snap a few with you and your children as much as possible. Those photographs are priceless in themselves. They are indeed beautiful memories. However, more often than not, such family photos a leave a little to be desired, if you know what I mean. (insert chuckle)
This is when it's best to hire a pro, one of Houston's most experienced photographers for families and children. With 12 years of photographing babies and kids with moms and dads, I've learned a lot about getting the very best family photos with mom included. Let me show you how beautiful your photos will be with you in the pictures! When you choose one of Houston's most beloved family, photographers. Which, of course, is me, then I will guarantee the photographs will celebrate motherhood in the most beautiful way.   
-Your Family Photographer, Amy
Captured Simplicity Child & Family Photography
services the Central and North Houston area, as shown here