When is the best time to take newborn photos? Possibly one of the most common questions I get as a baby photographer. The answer depends on the kind of photographs you'd like of your new arrival.
When you visualize your newborn baby photos, do you see many sleeping baby photos or more bright-eyed babe? For more sleepy pictures, I would recommend photographs within eight days of birth. For more wide awake and possibly baby looking at the camera photos, I'd shoot for more like 3-6 weeks old.
Occasionally, with an older baby such as the one here, we can get a few photos of the baby sleeping and many photographs with beautiful open eyes. It's not always the case, but if your new little one is sleepy during our newborn session, then no problem. We roll with whatever the baby wants.
I've learned many things over the years of photographing newborns. I've learned over the years is to take our lead from the baby during our session. I make sure to offer time for feeding breaks and diaper changes. Also, if the baby just needs a break to settle, we will accommodate.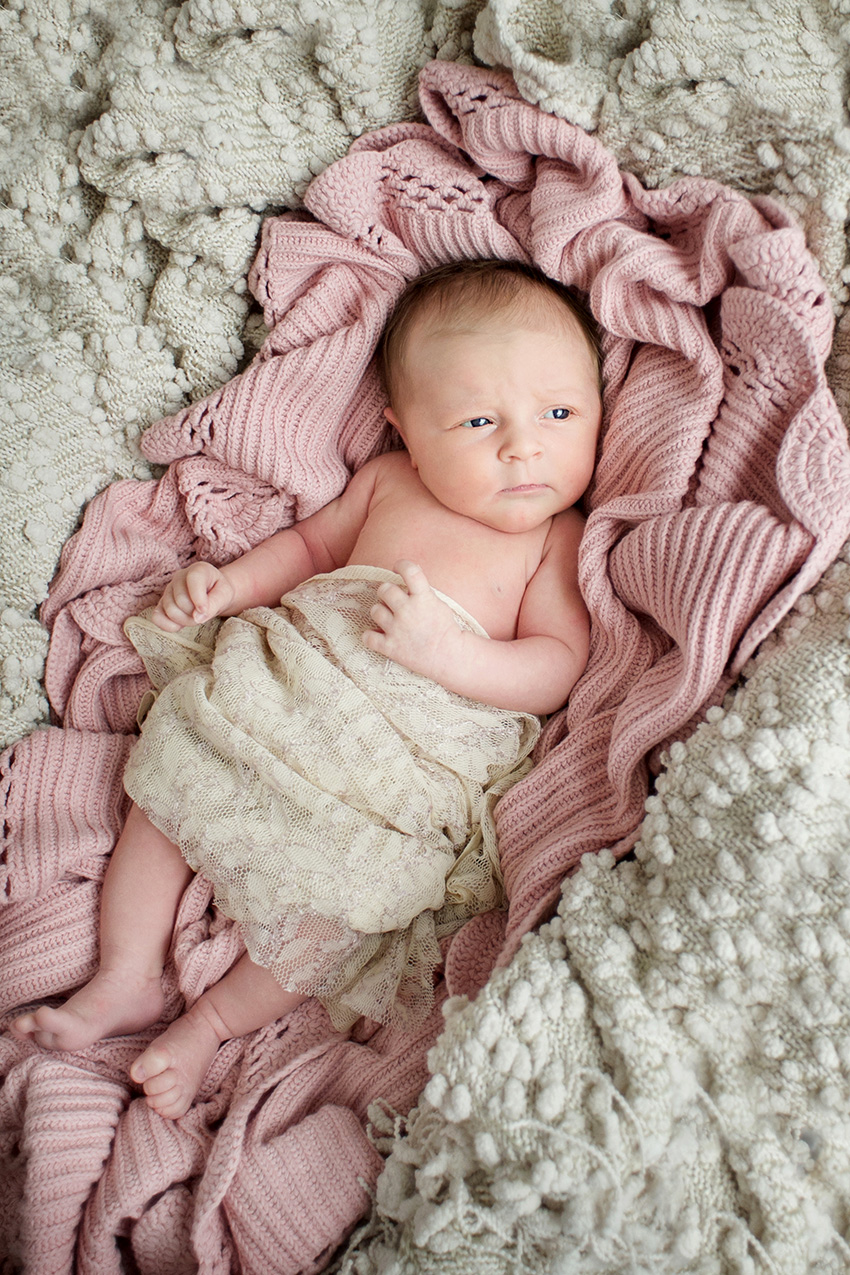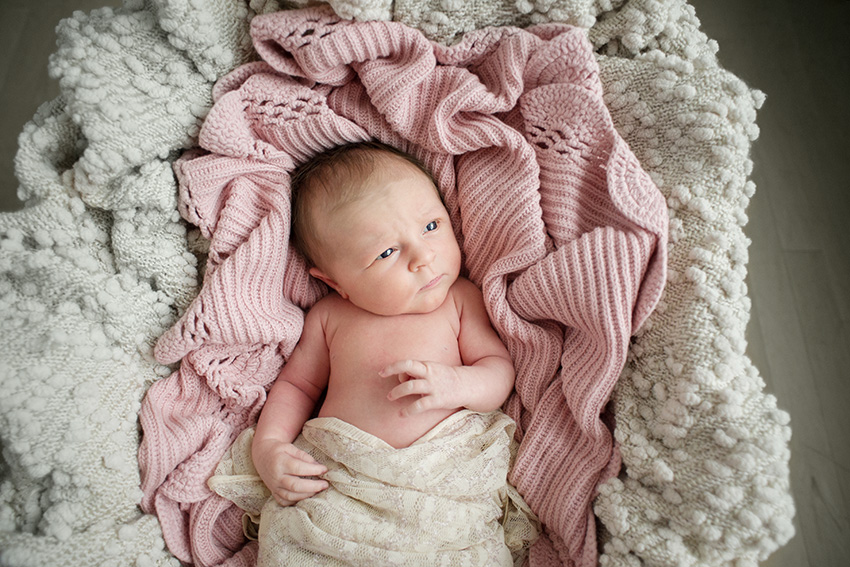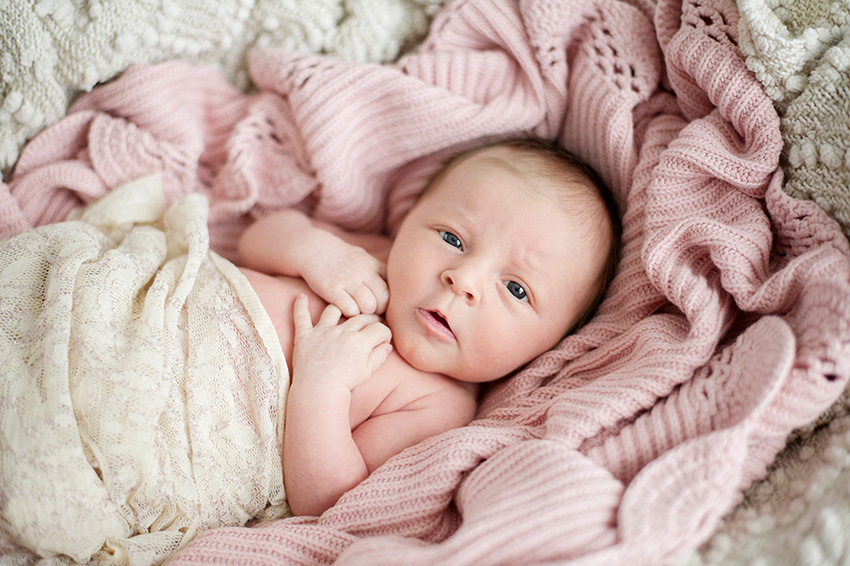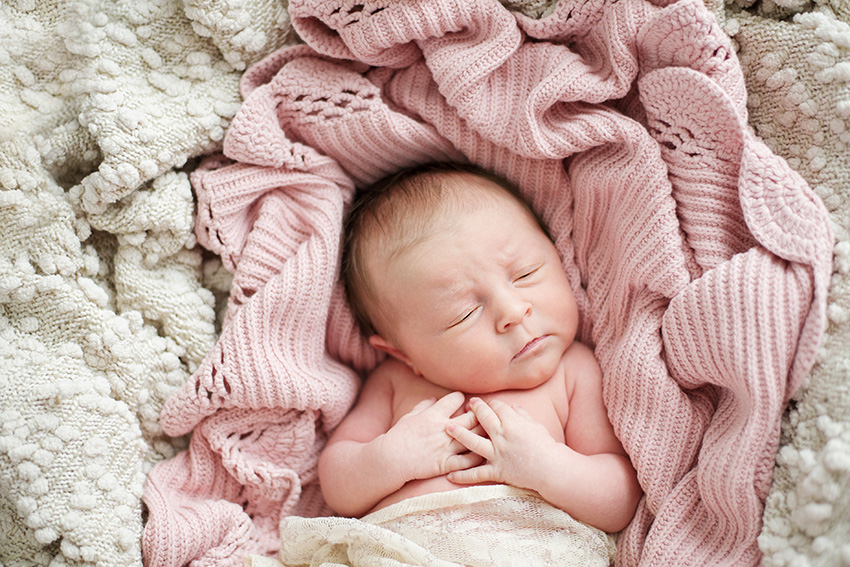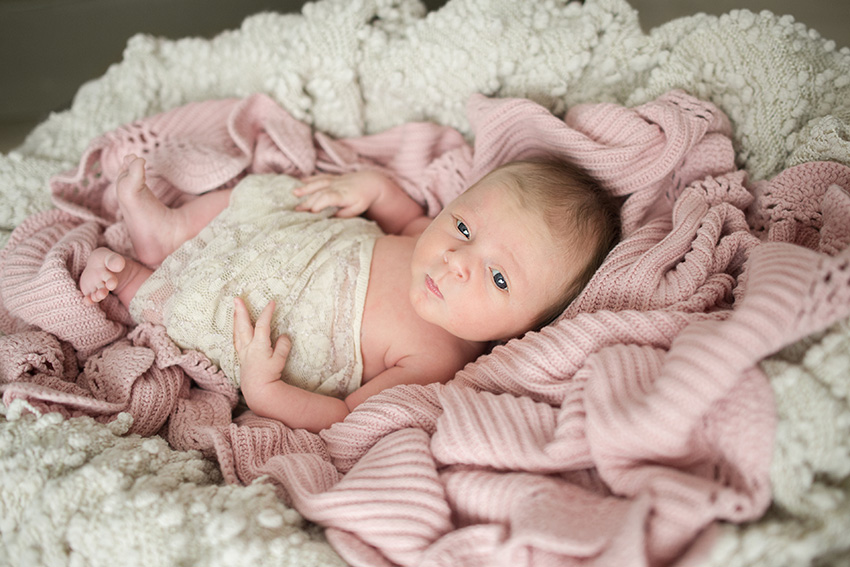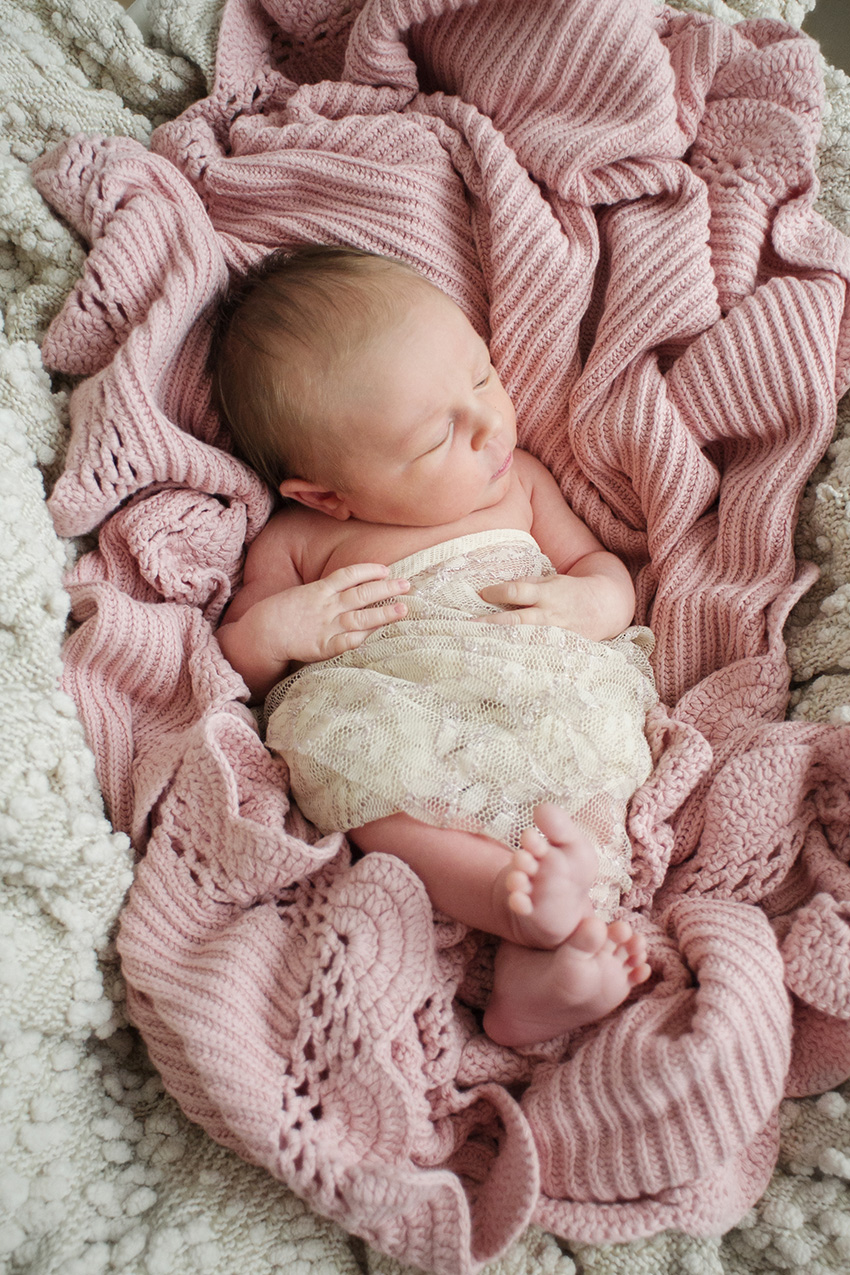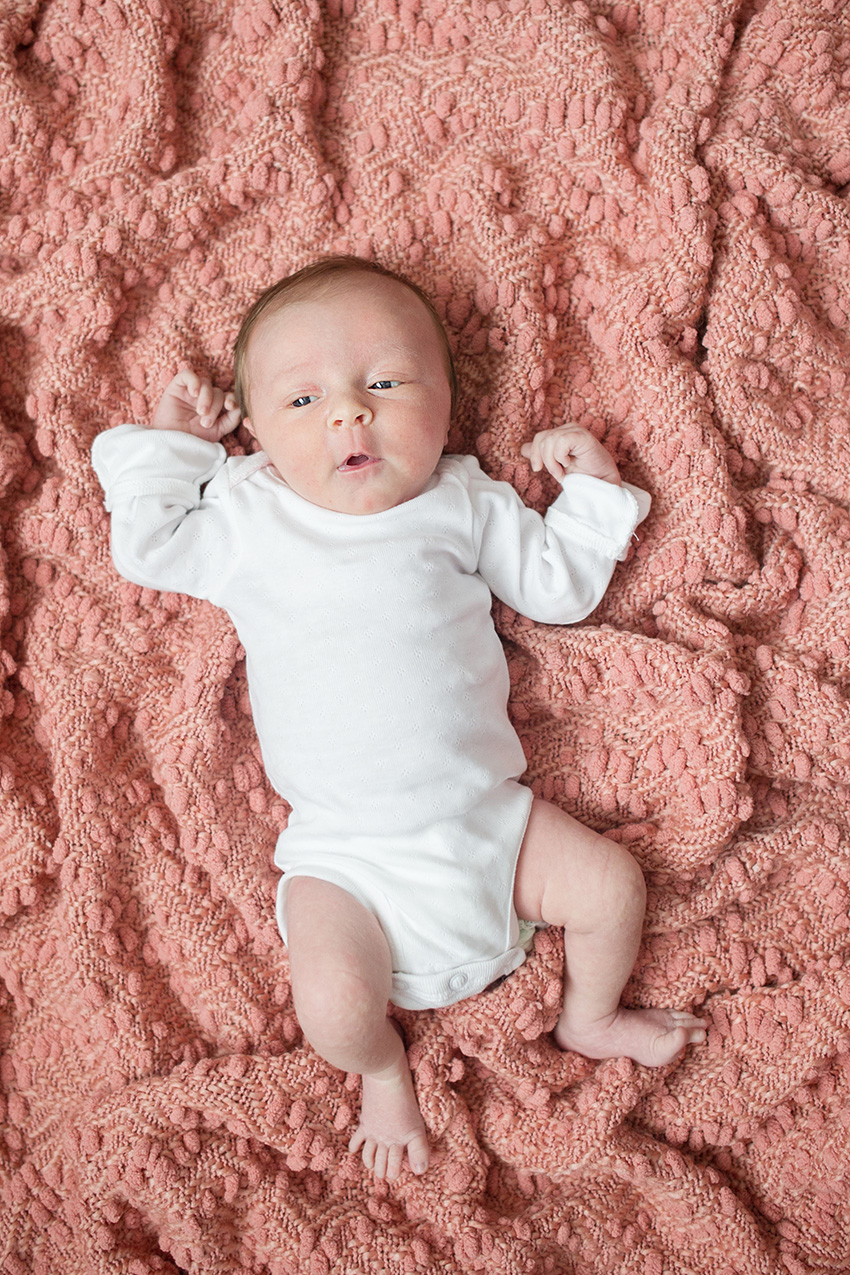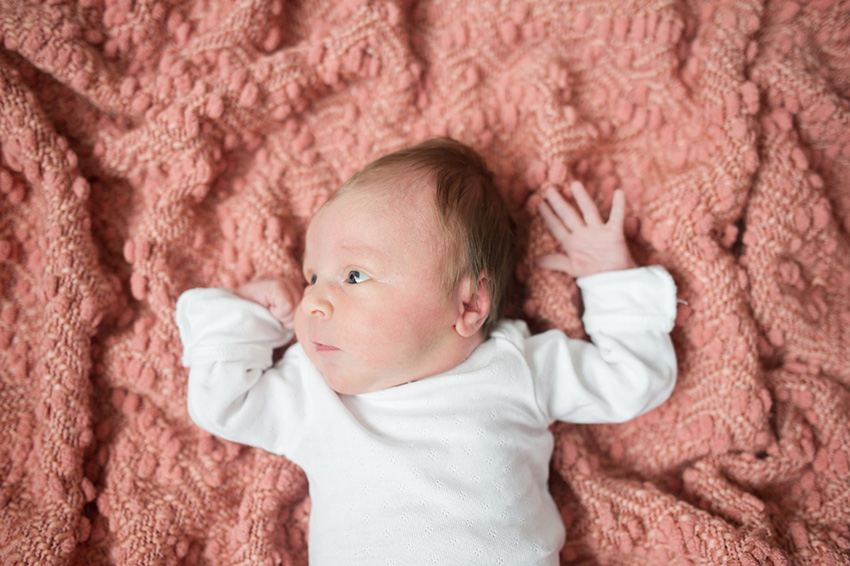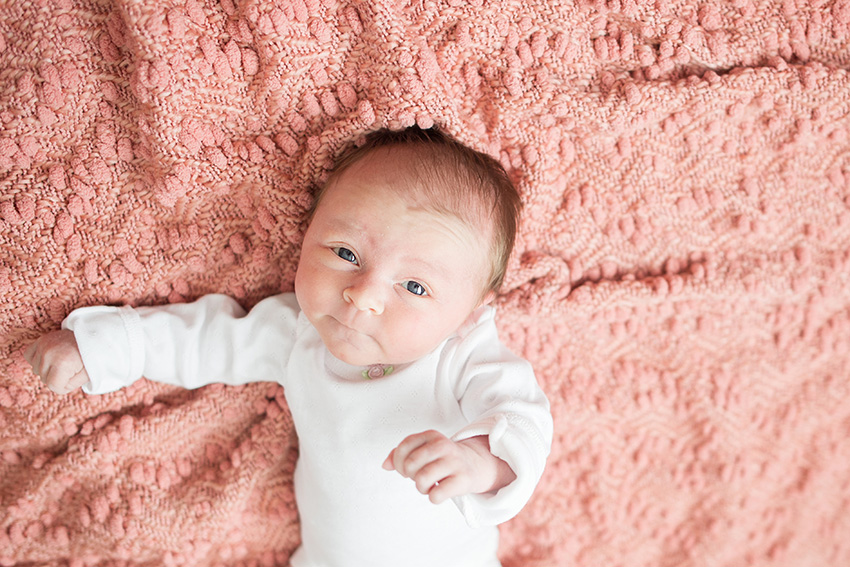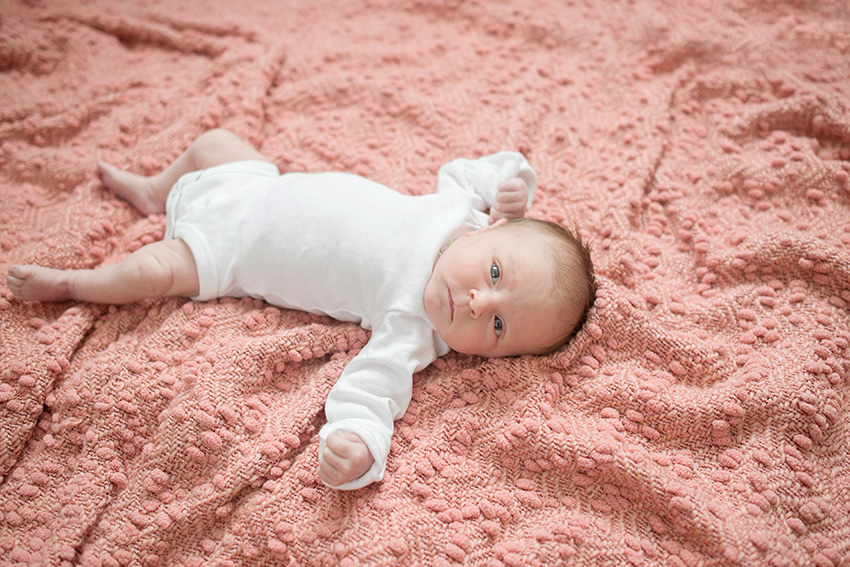 I do love to incorporate any blankets that you have into newborn sessions. Not only can these add to the aesthetic beauty of the photograph, but they also serve to help the baby feel more comfortable. Most babies love to be warm and cozy. Kind of like adults at times. Ha!
Are you in the market for photos of just your baby only? If so, I offer a smaller newborn session to accommodate such at my in-home studio in North Houston. I have occasionally had parents who wanted baby-only newborn photography sessions. Please contact me or email directly amy@capturedsimplicity.com if you wish to such accommodations, and I will send you the details of such a session.
Be sure to check out my google listing for even more photos and some lovely reviews from clients found HERE.