In the world of children's photography, one photo session that will stand out is a photo-shoot with an underwater photographer. The first time I took my camera underwater in our pool, was when our son was just a year old. I knew it would be something very remarkable. While initially, the plan was to document our son underwater, it was clear almost instantly I'd offer underwater photography to my family photography clients.

It was beneficial that I already was quite good at photographing people on land to start. And I am a good swimmer. Sure, there was some luck involved, I suppose, as to how quickly I could get into an underwater photographer groove.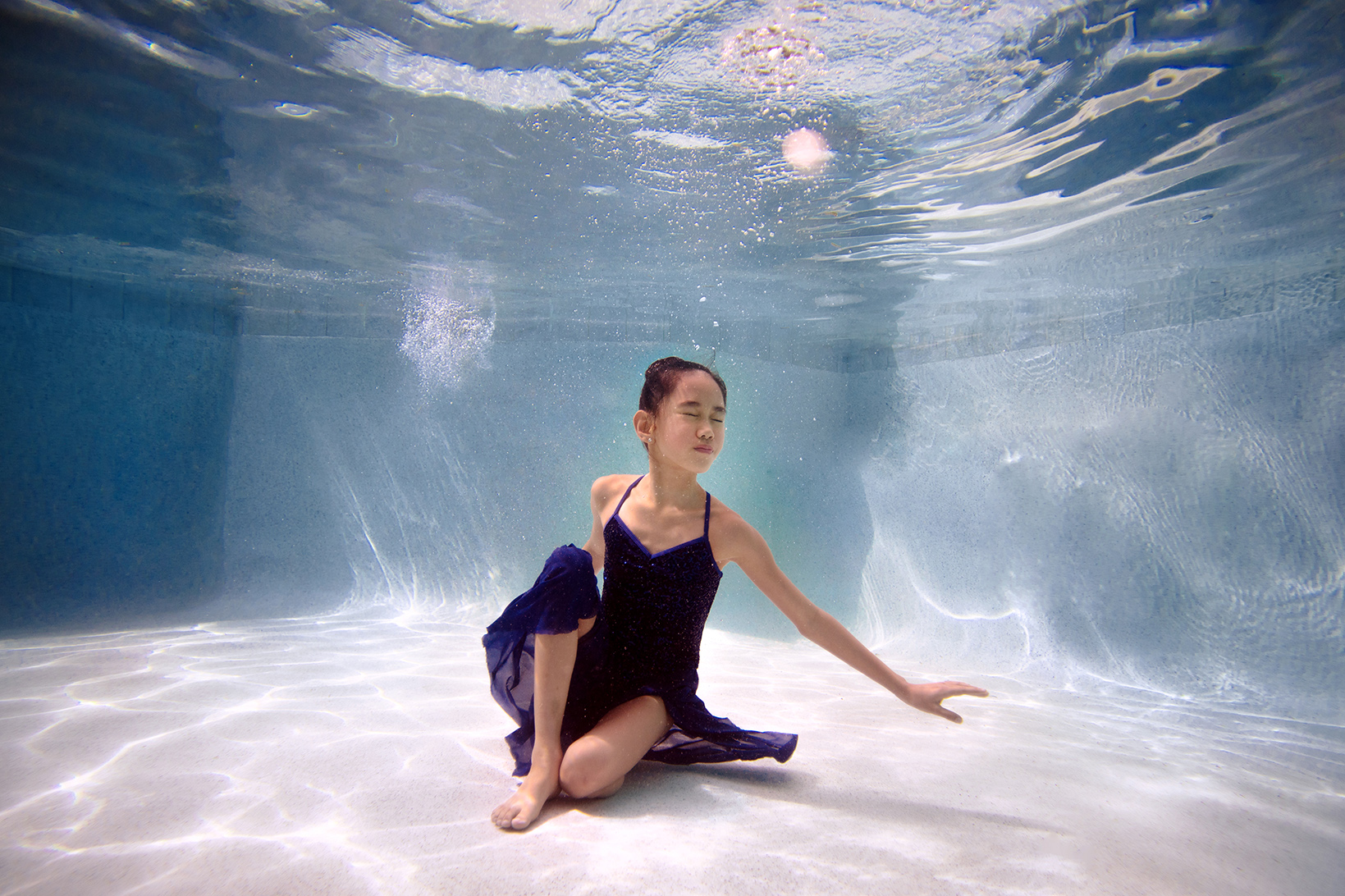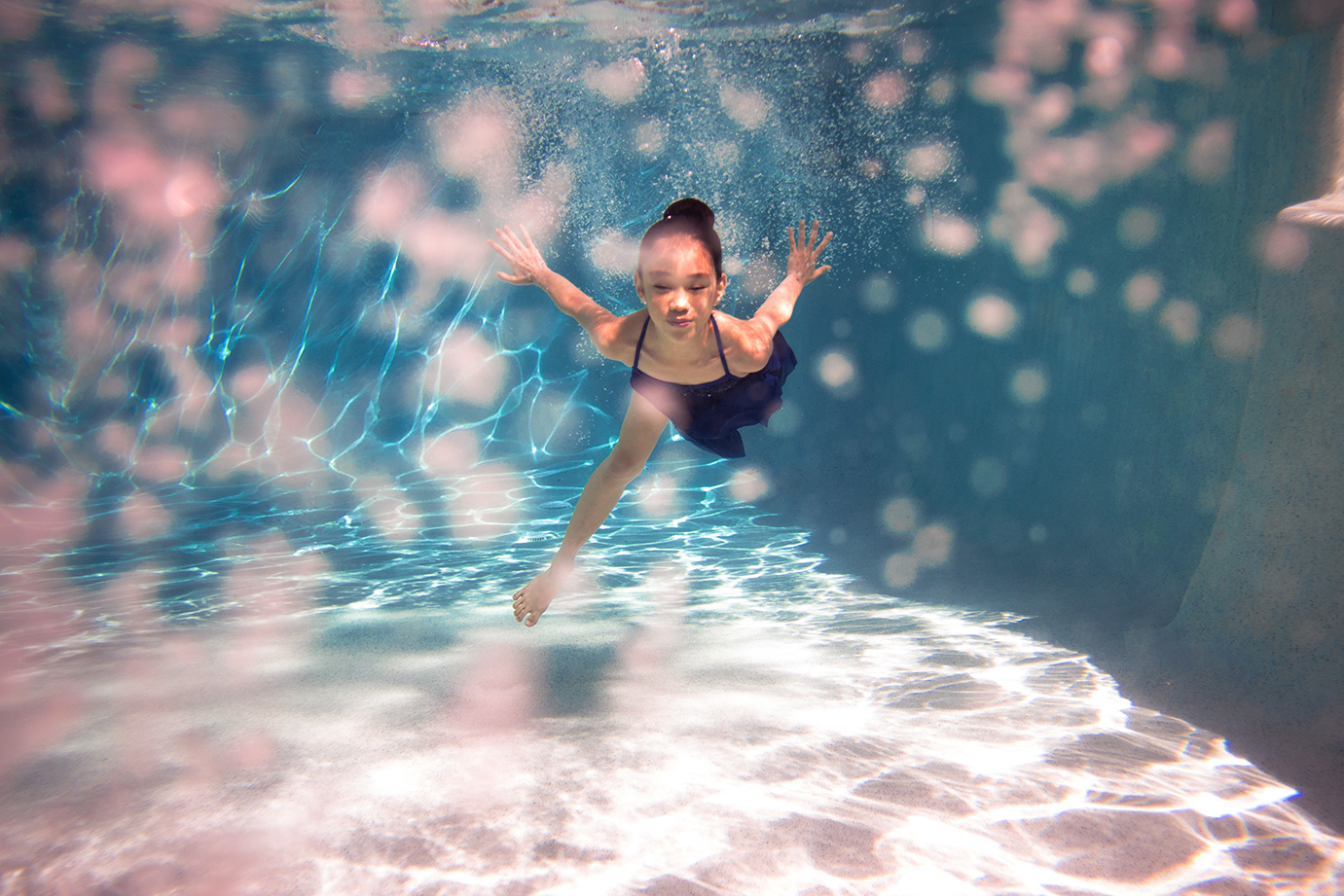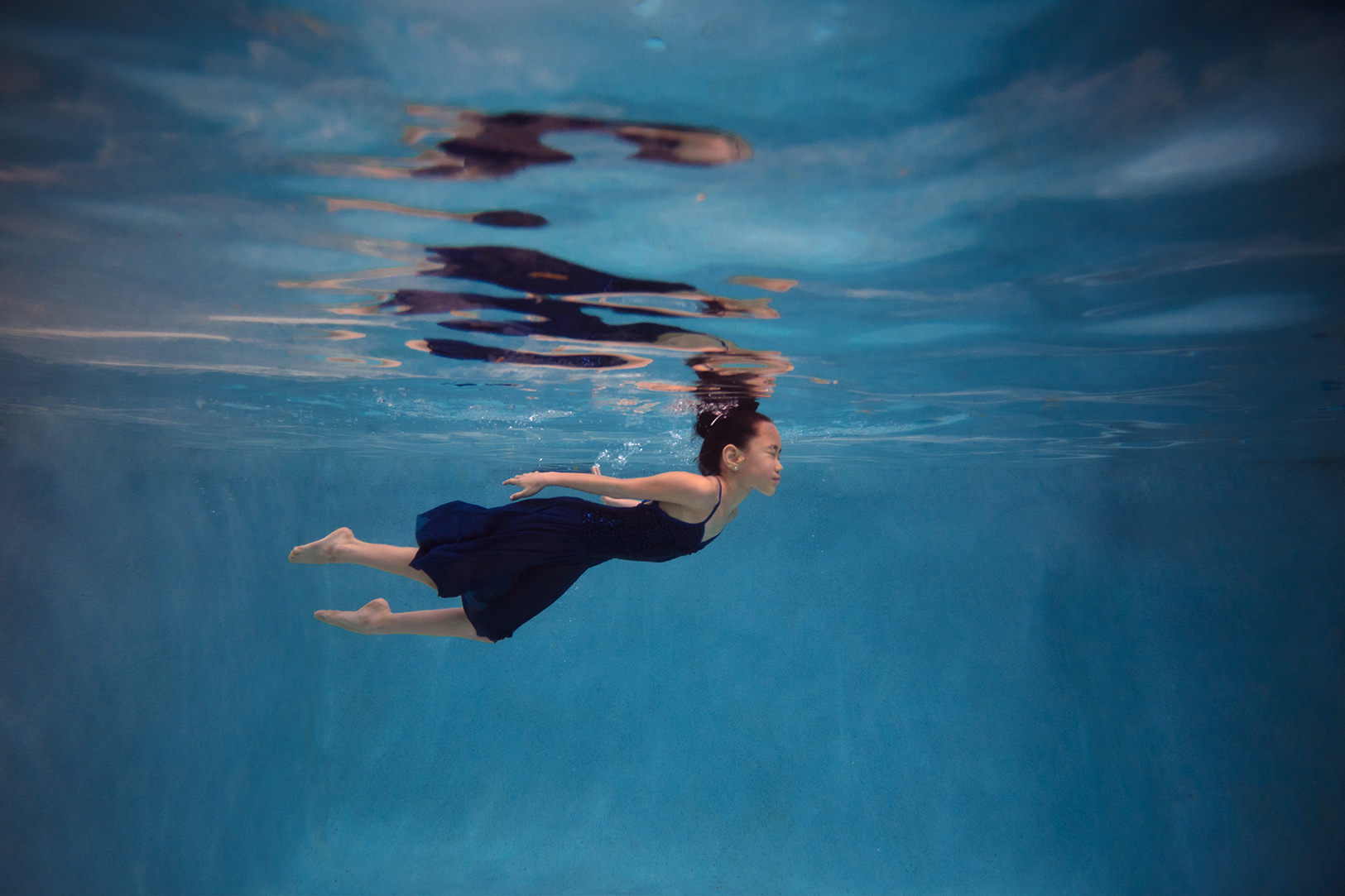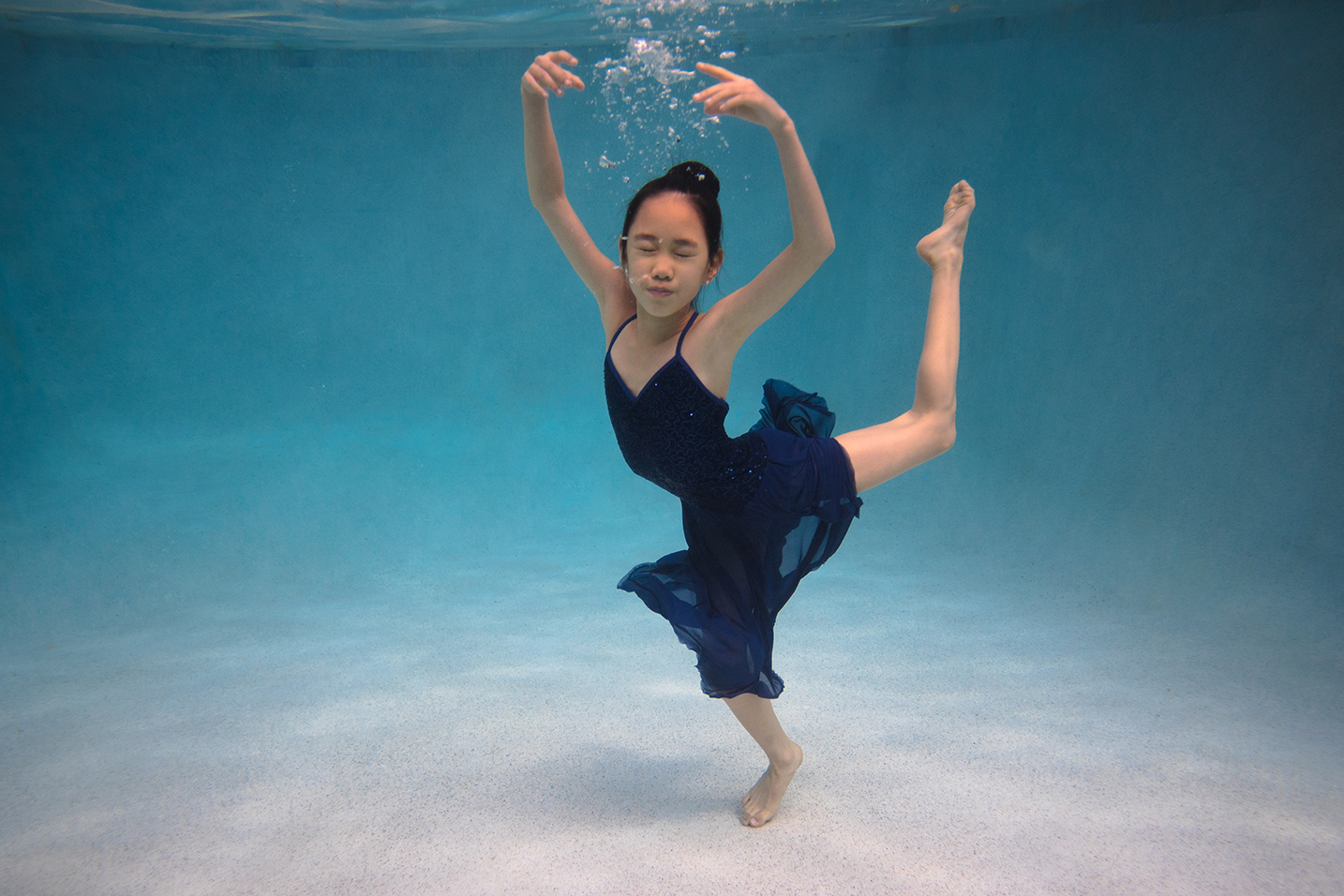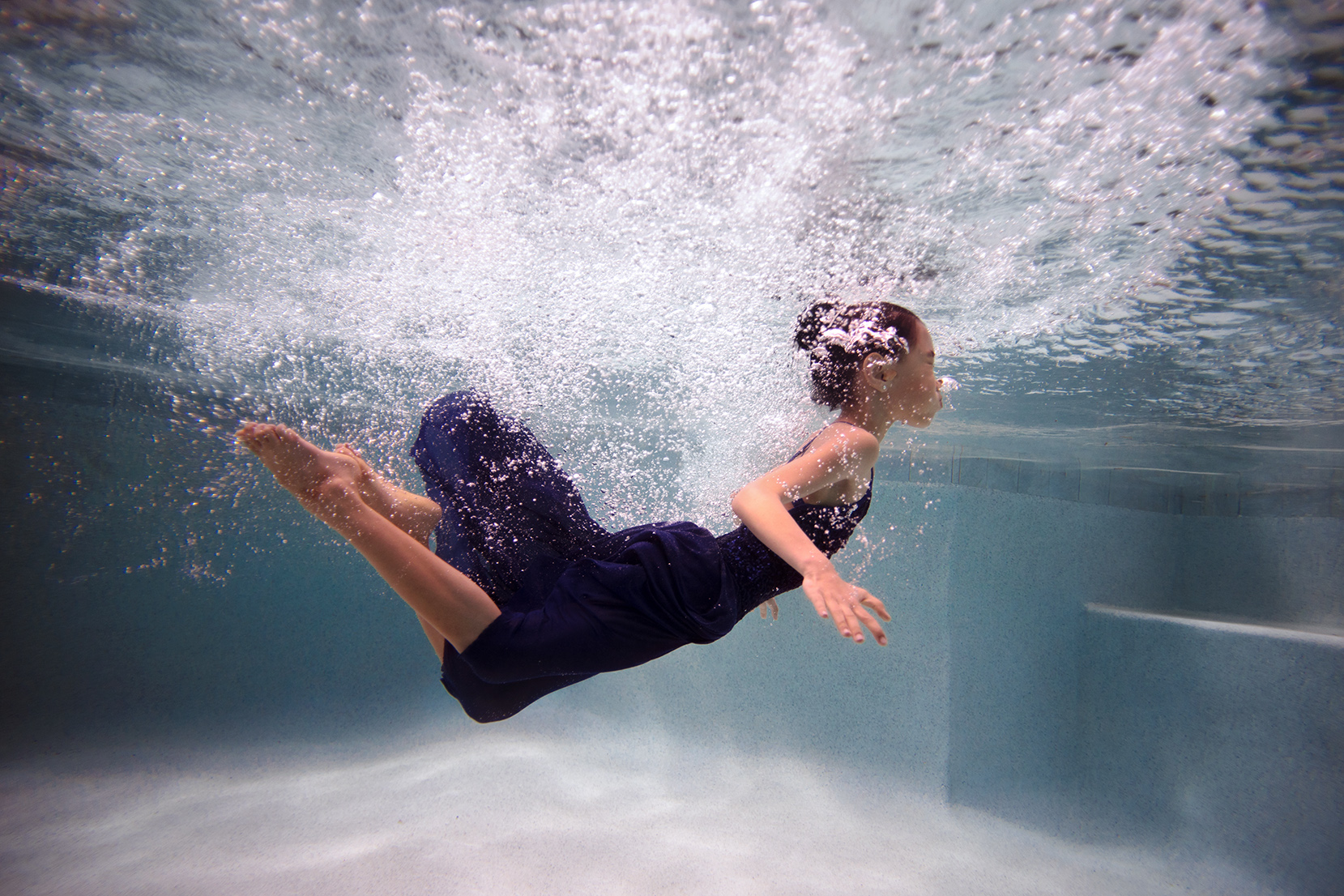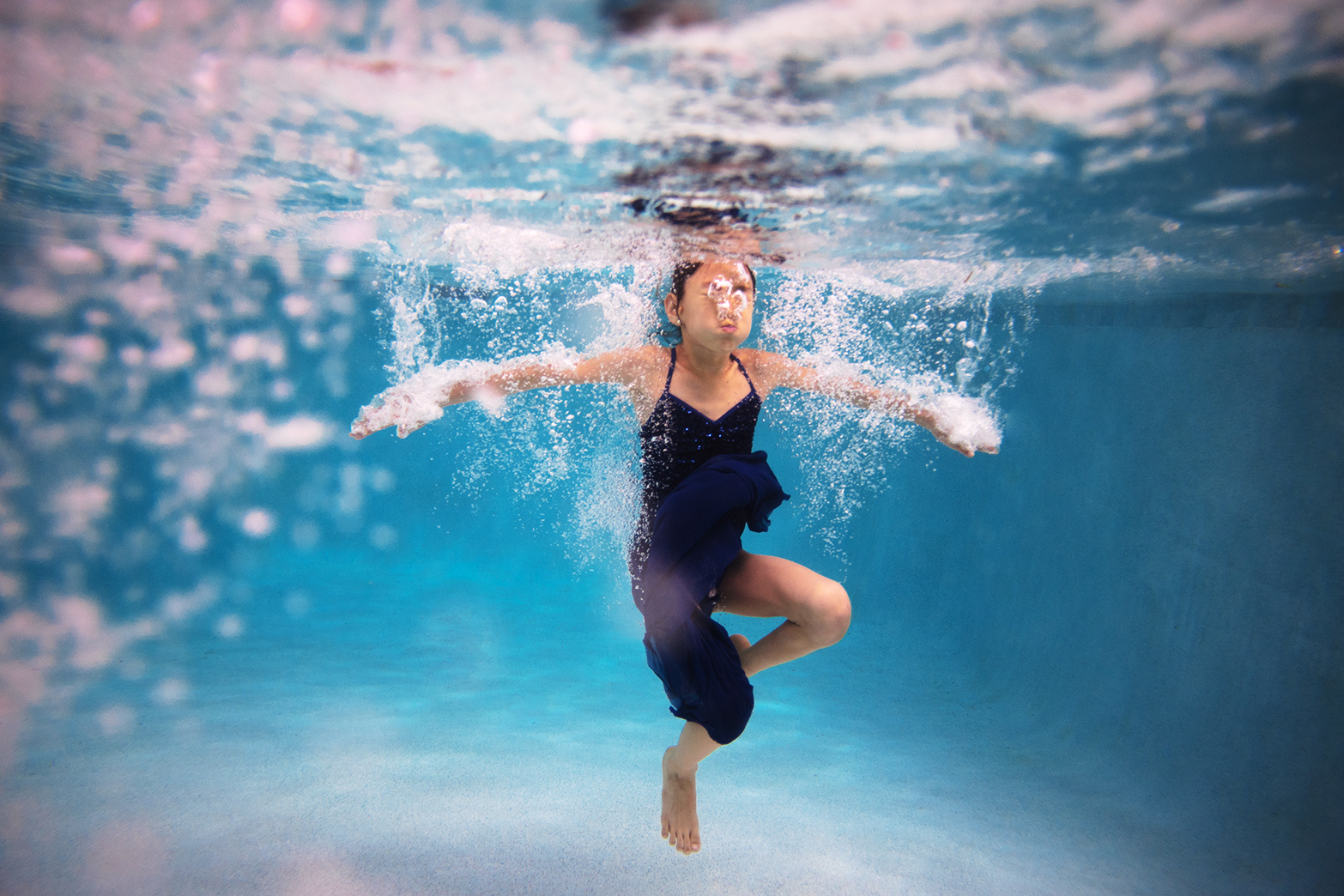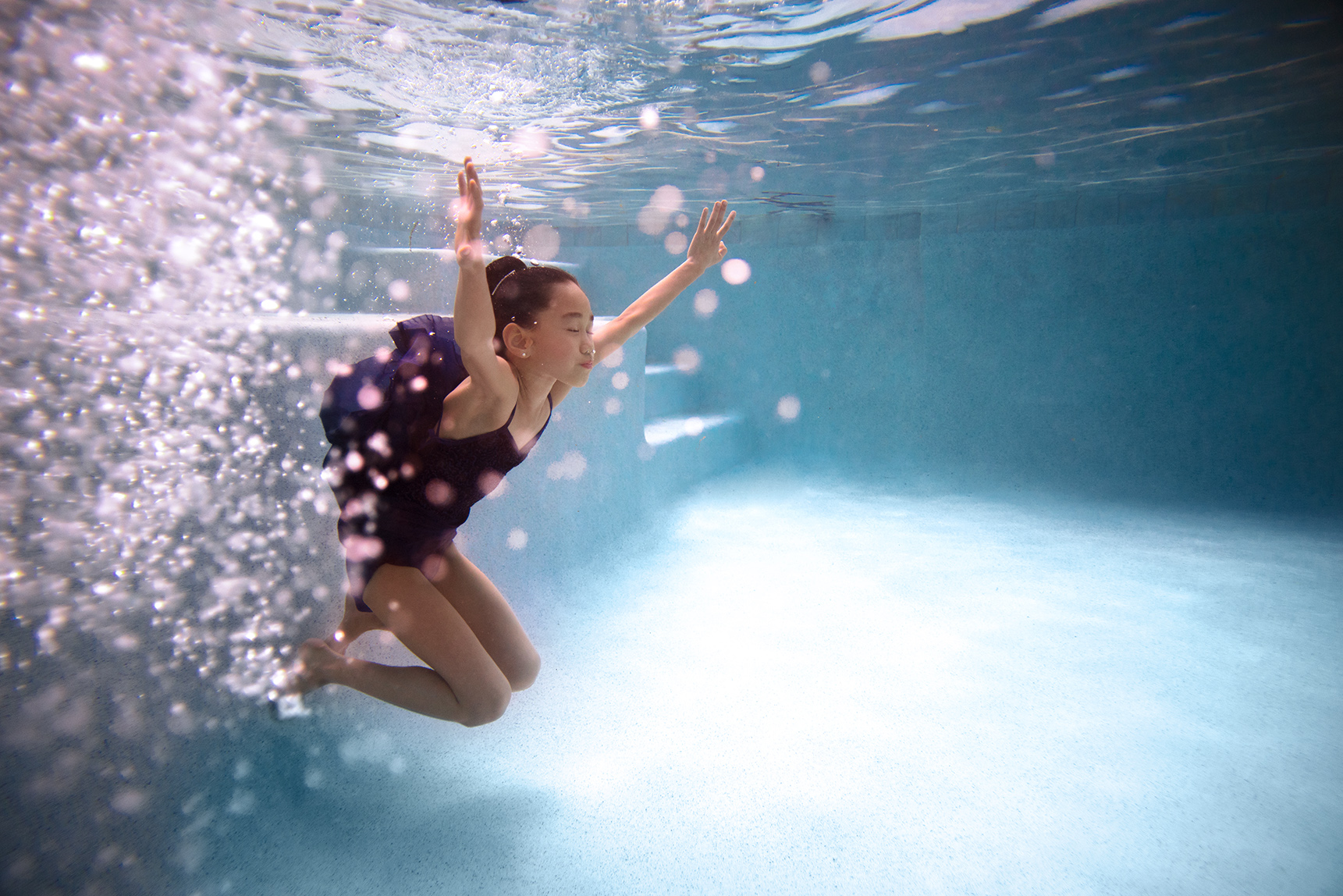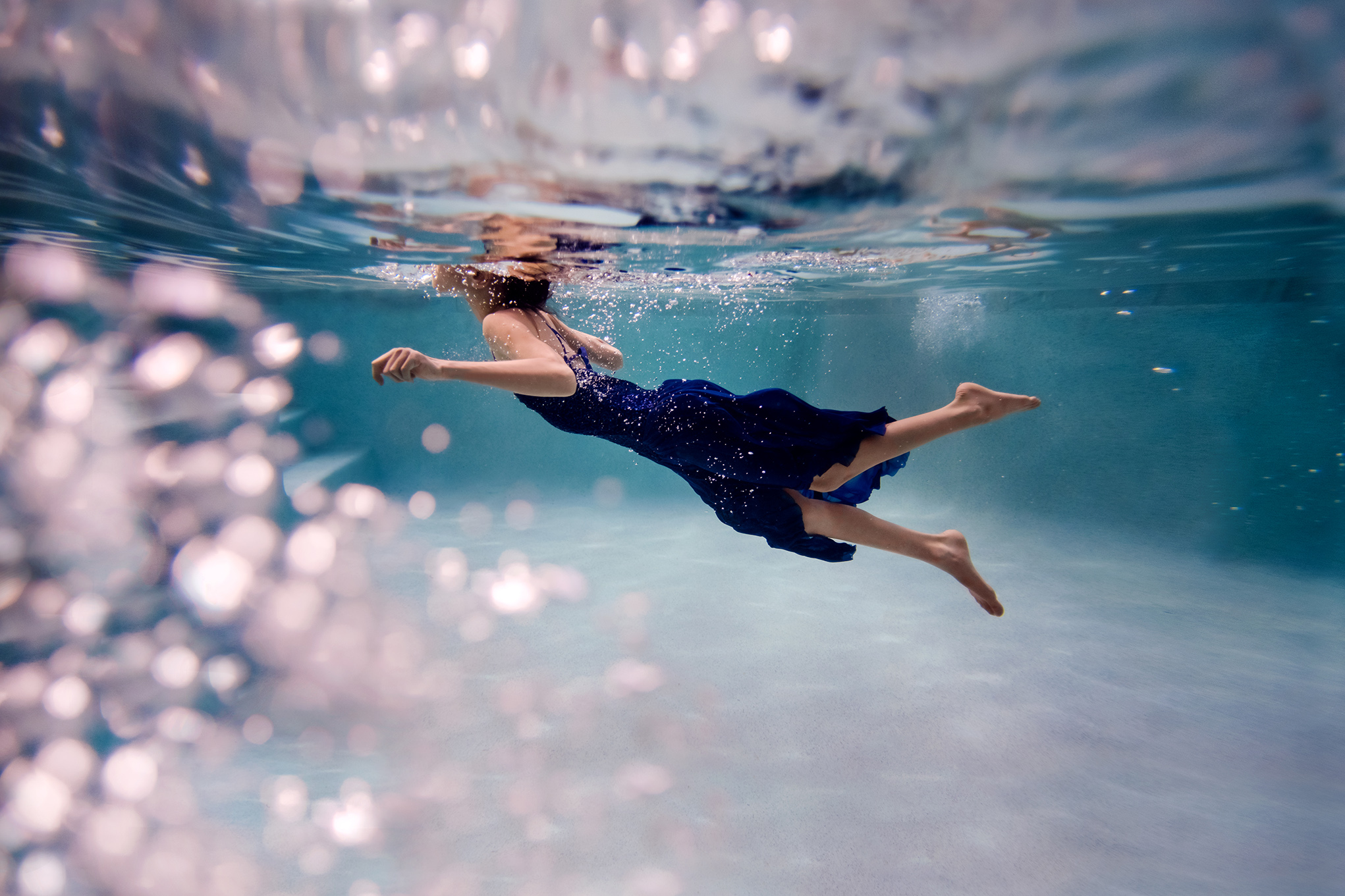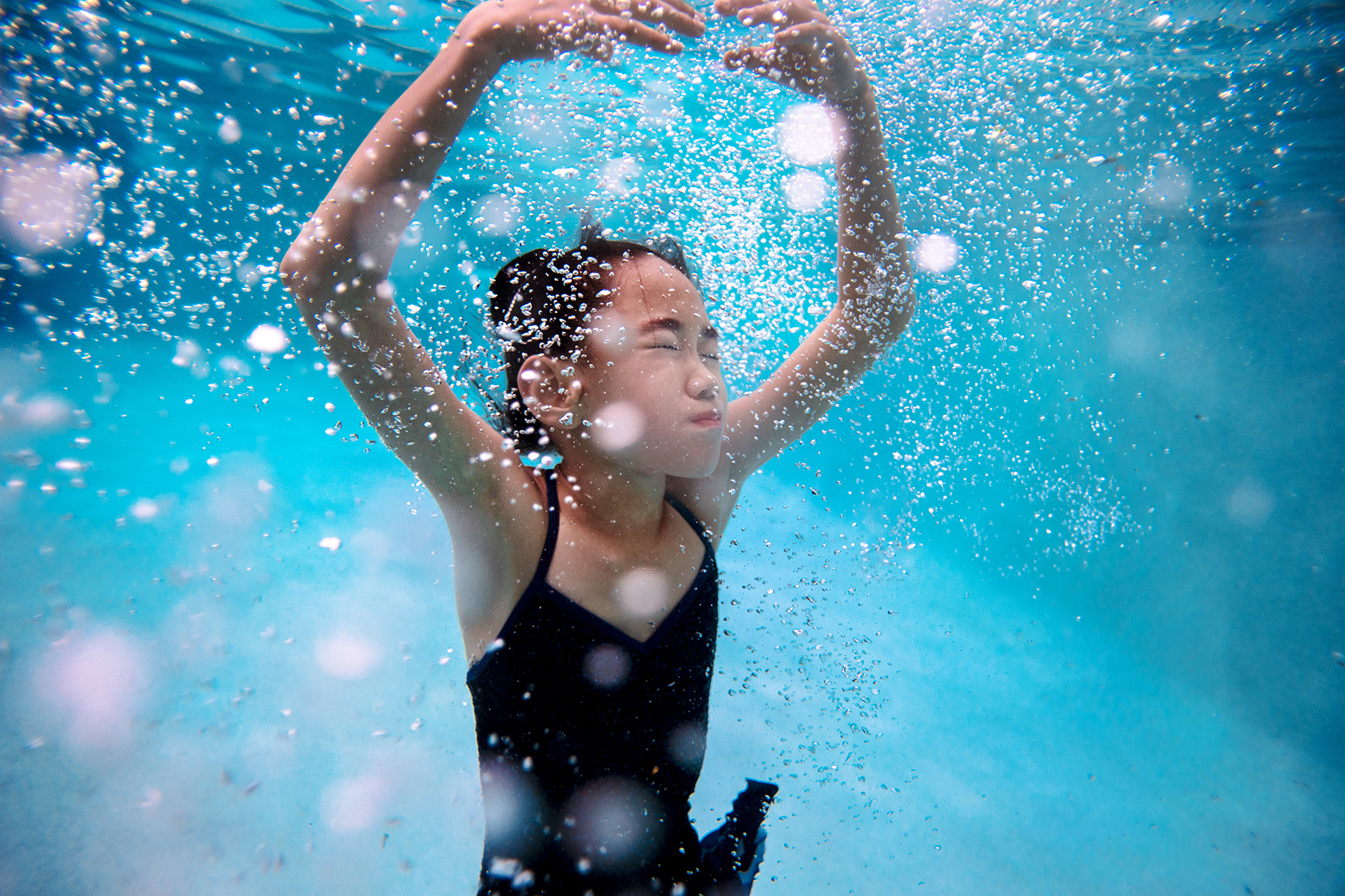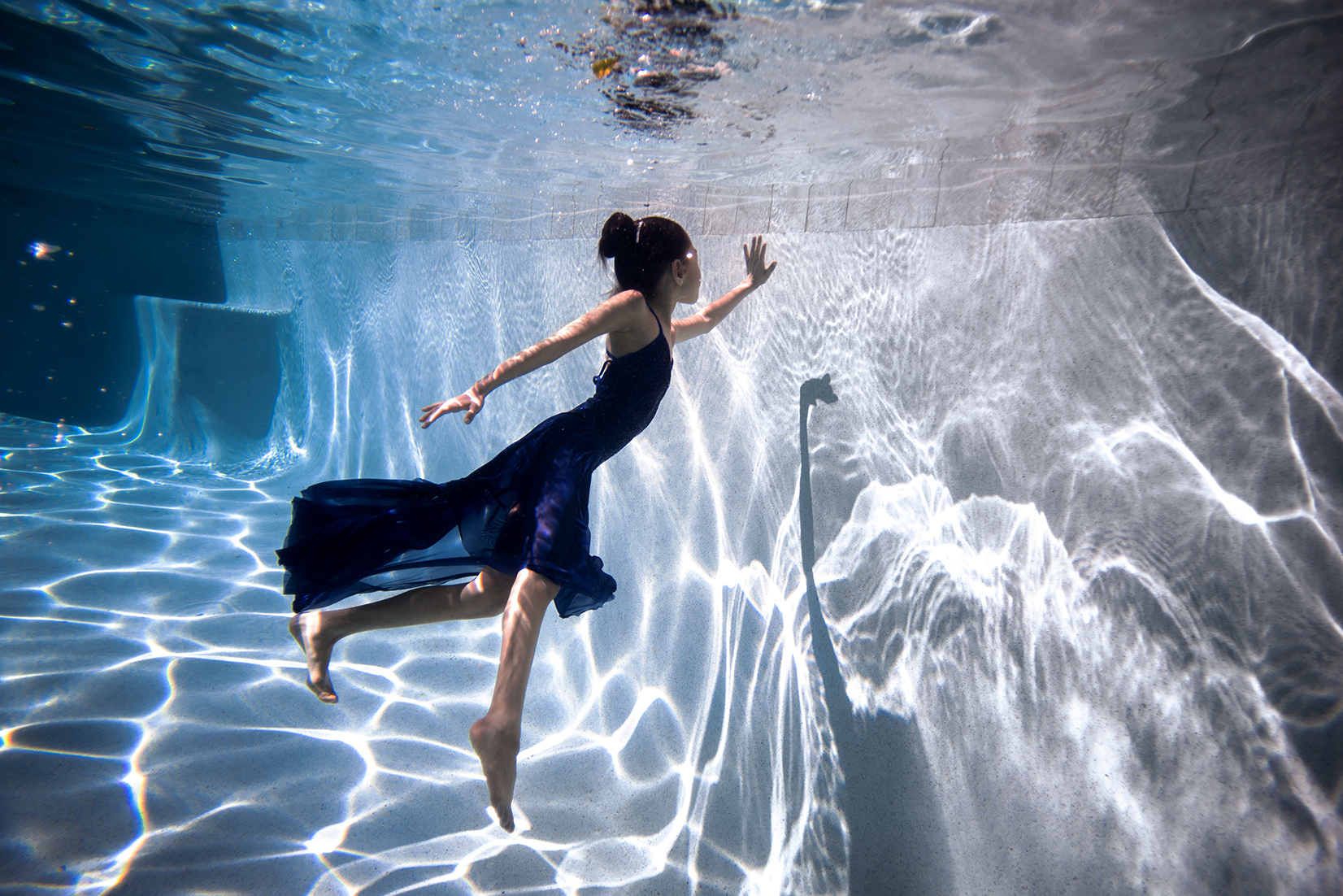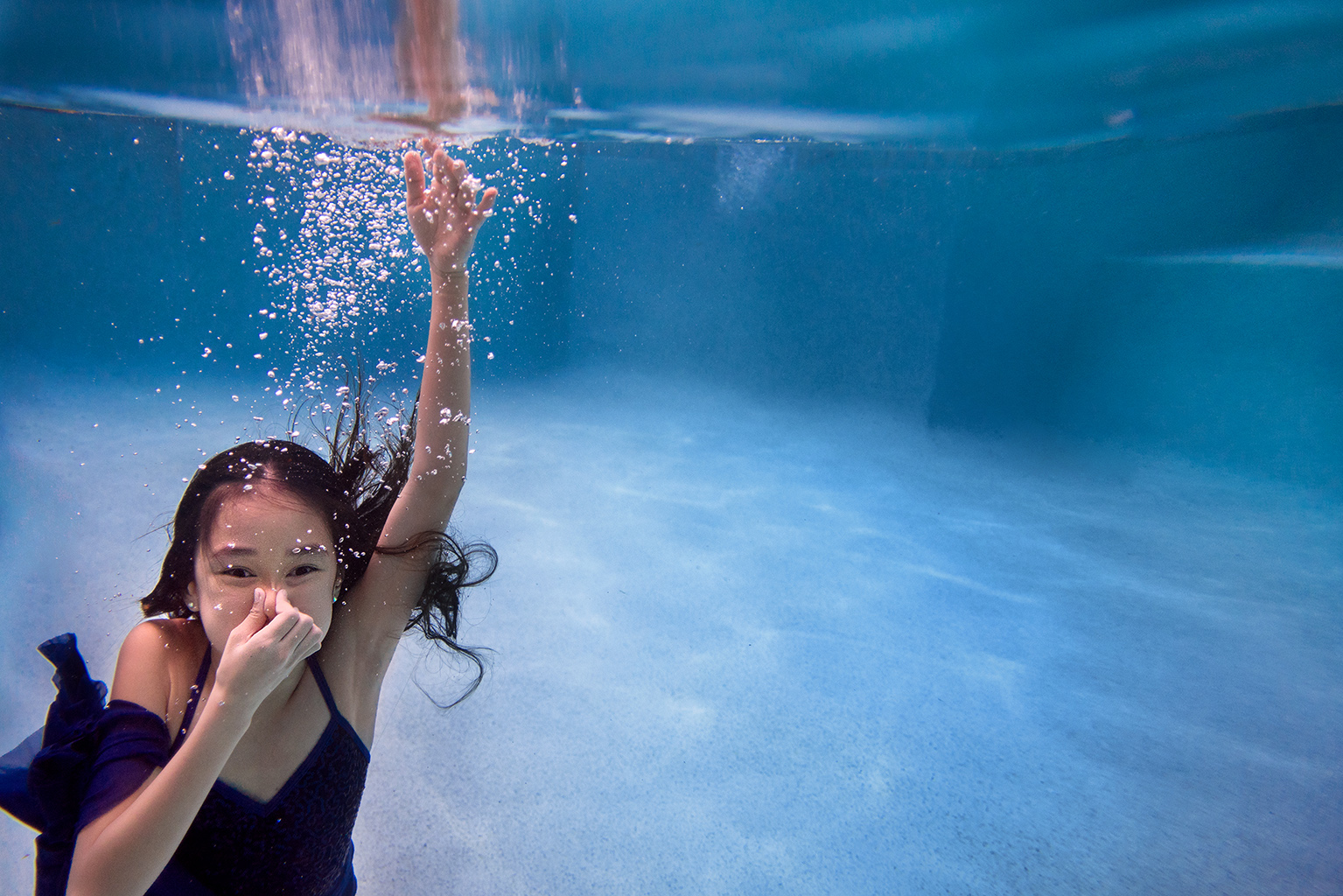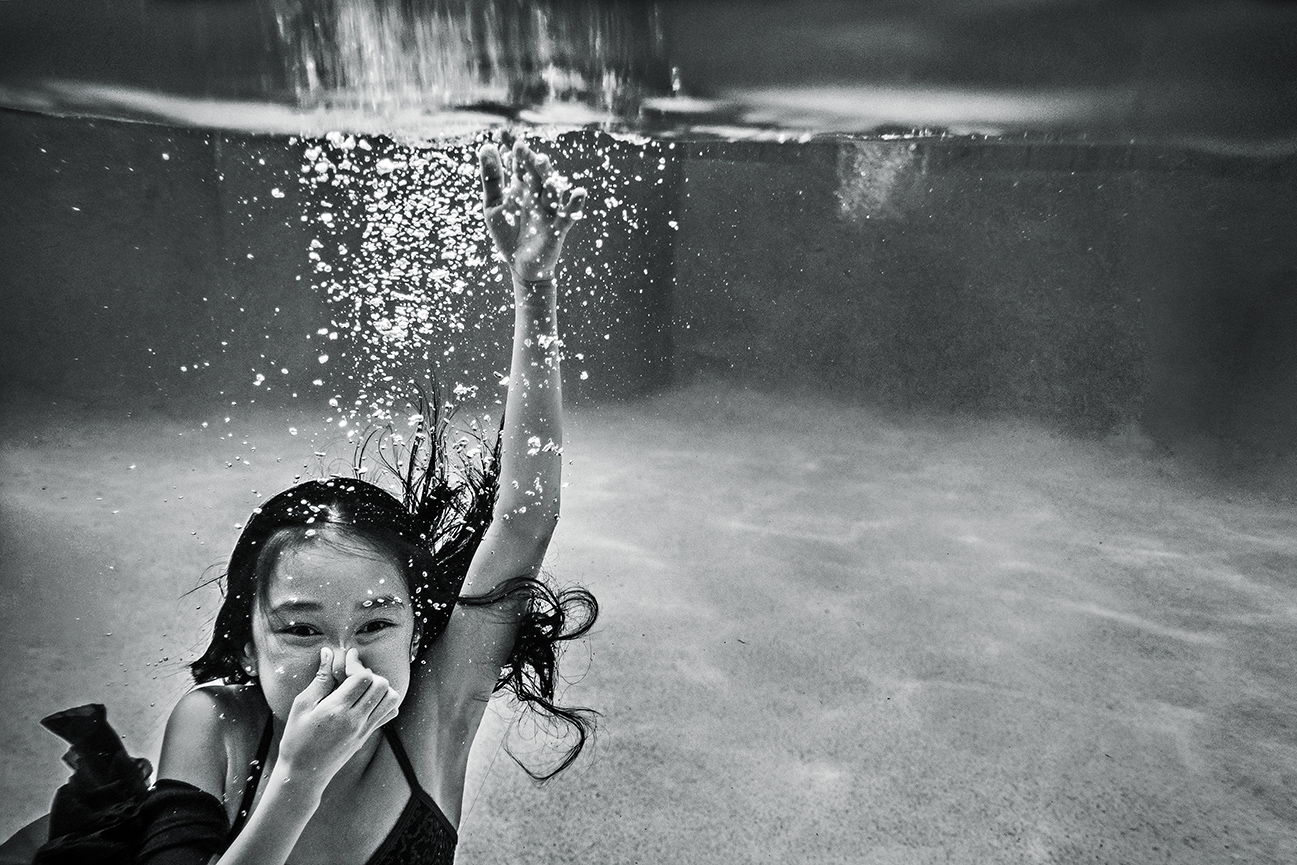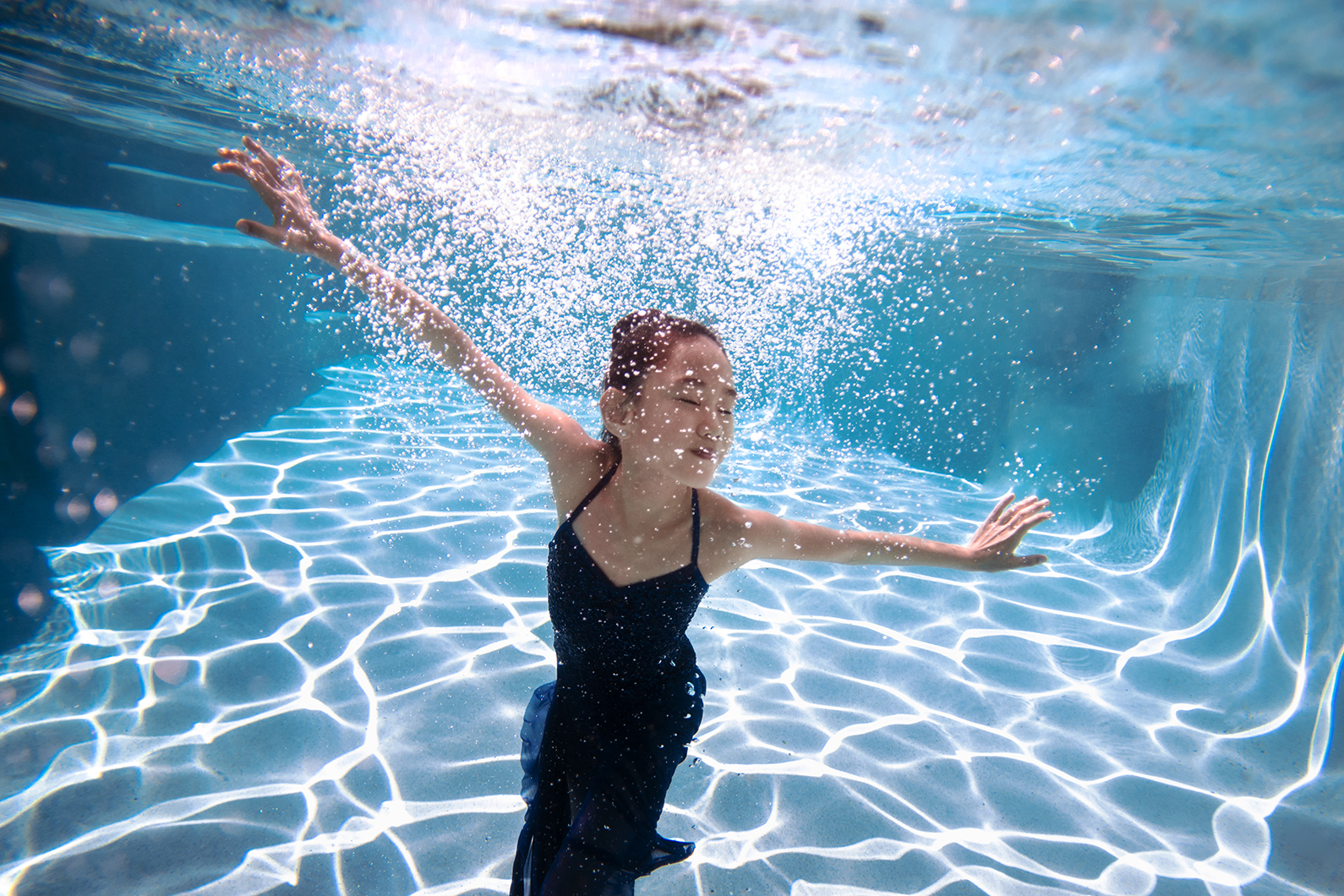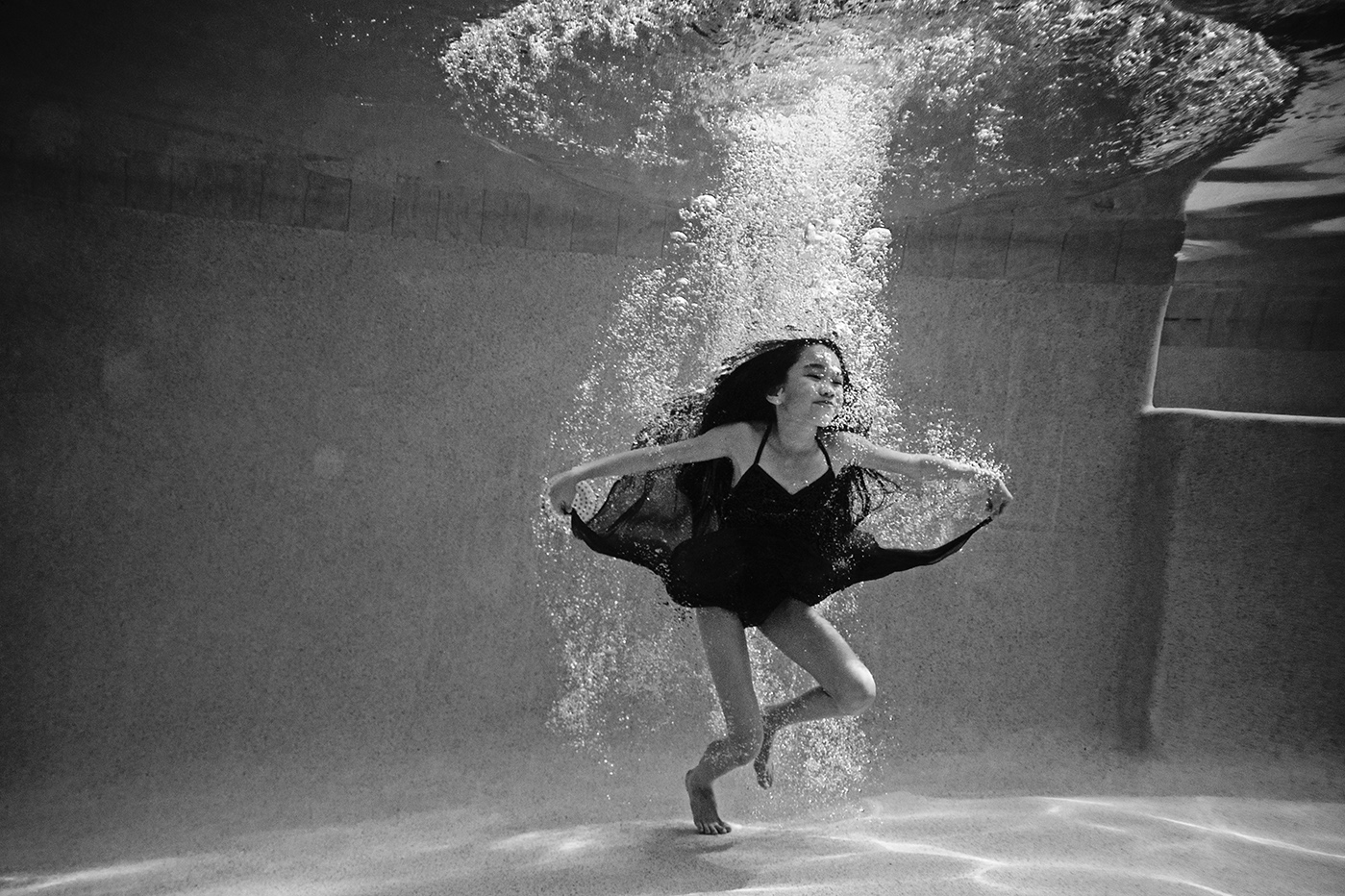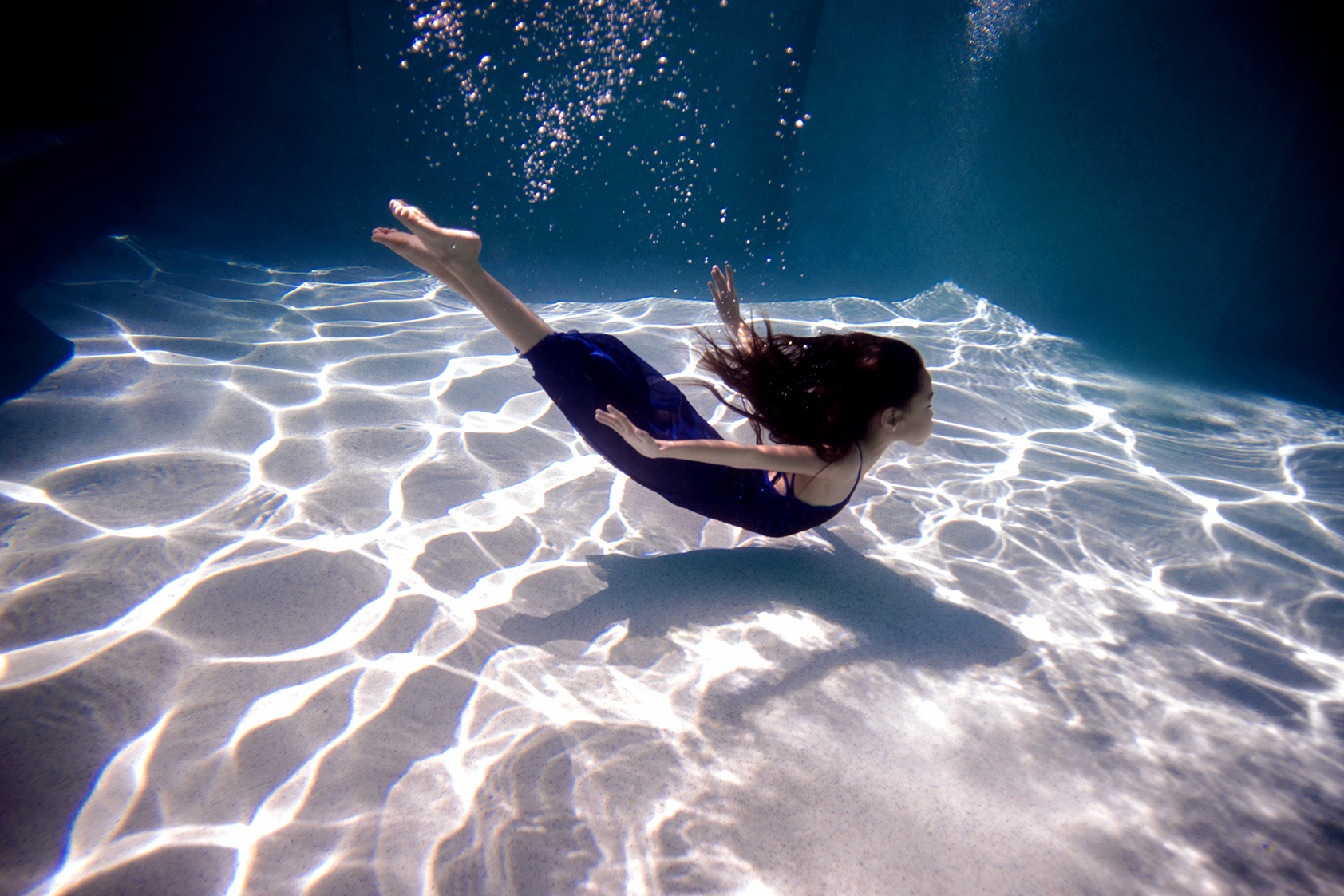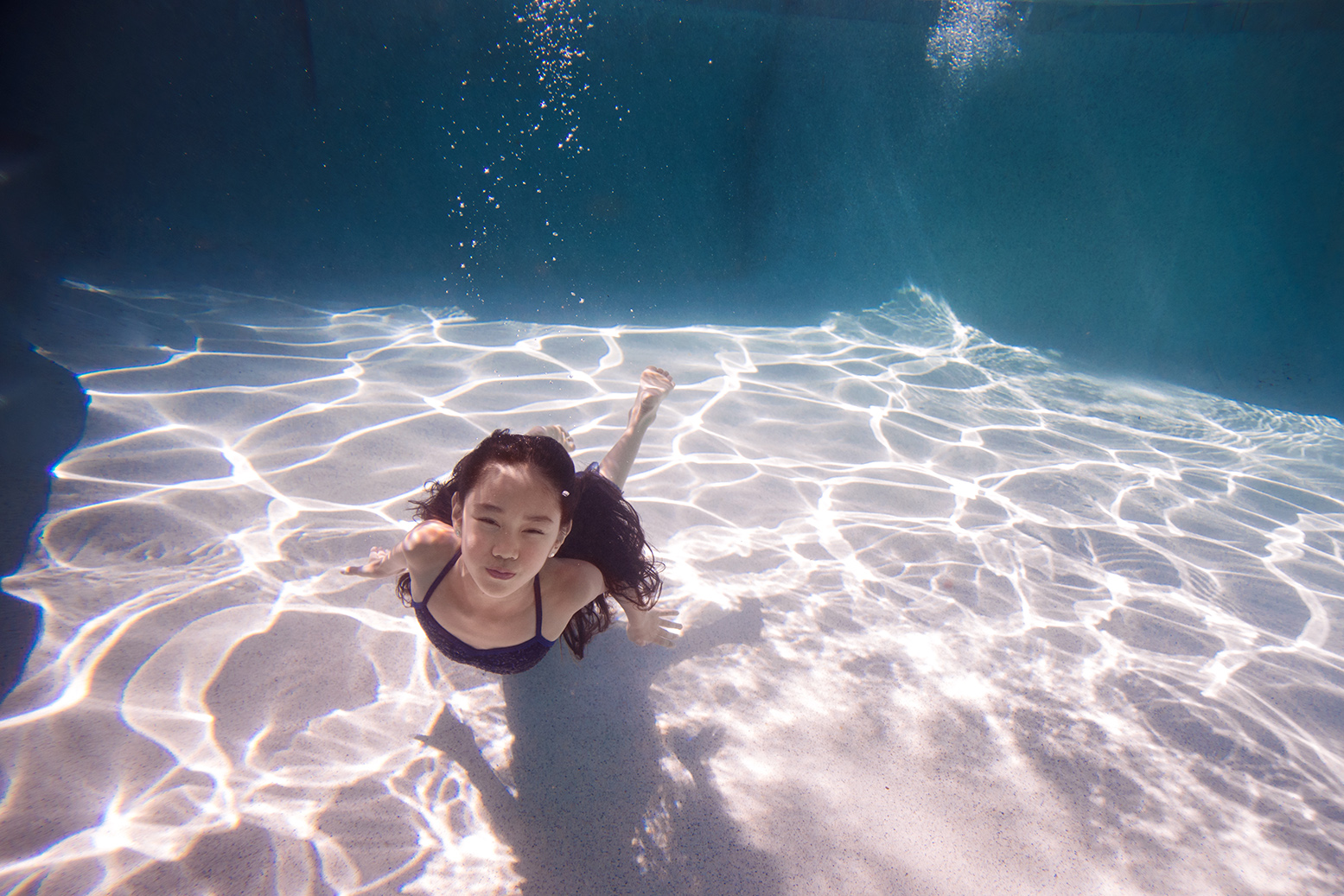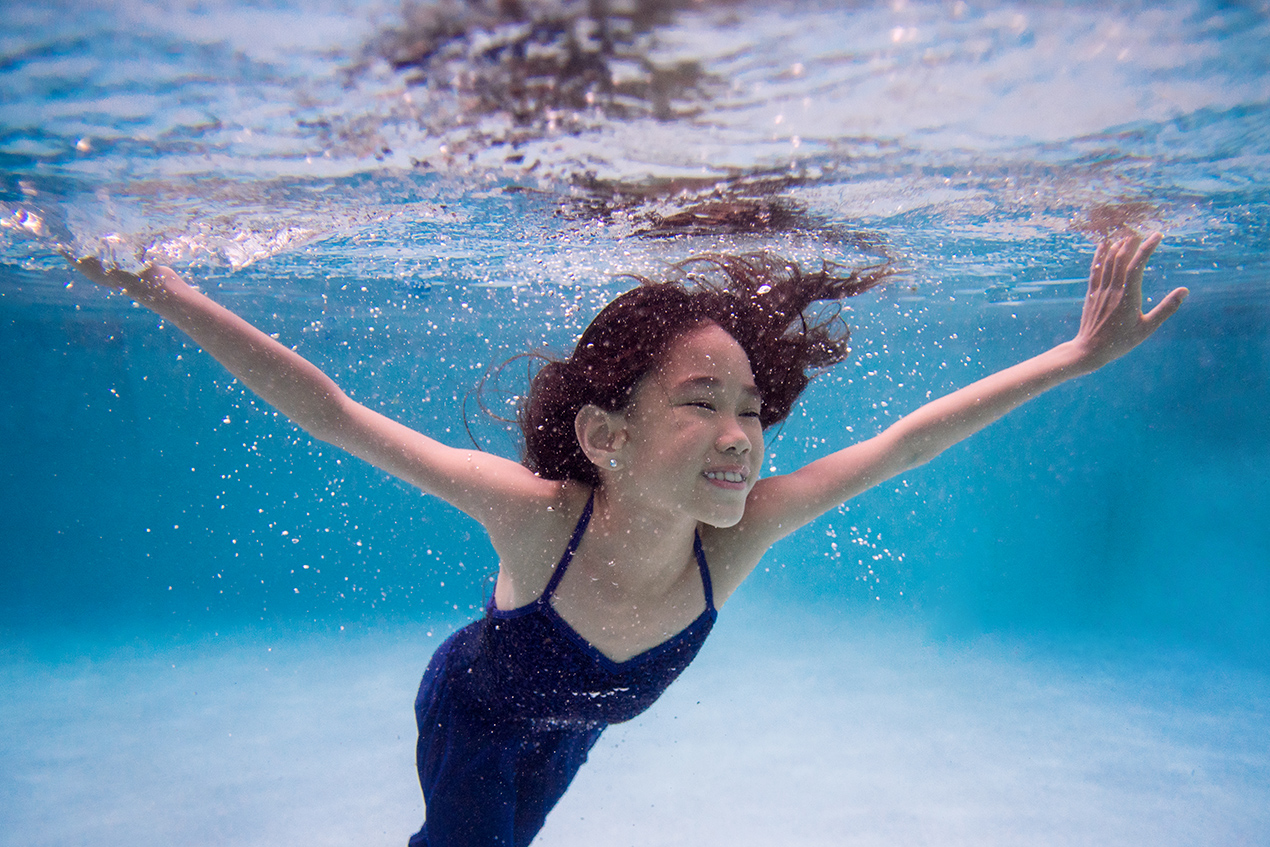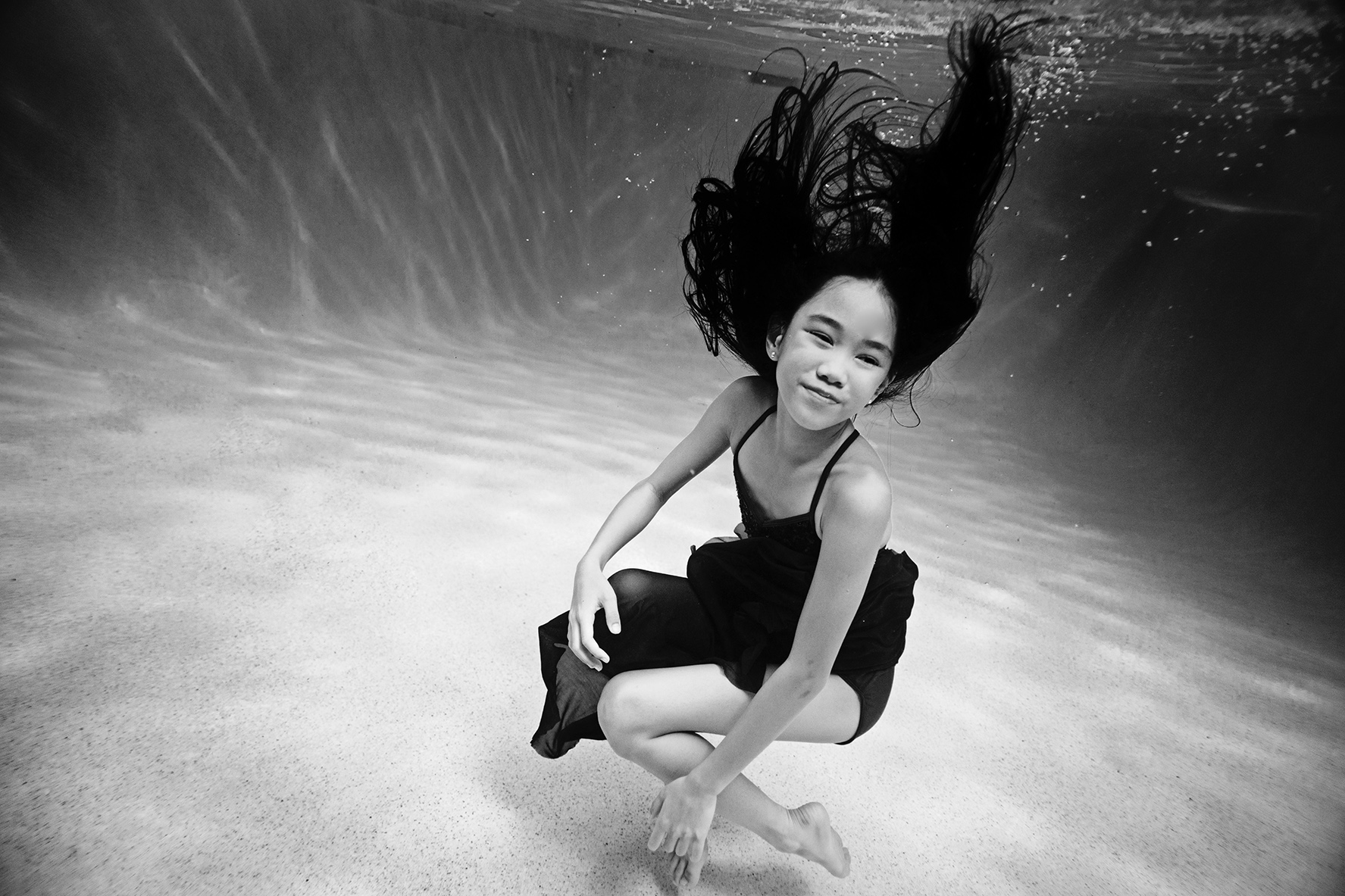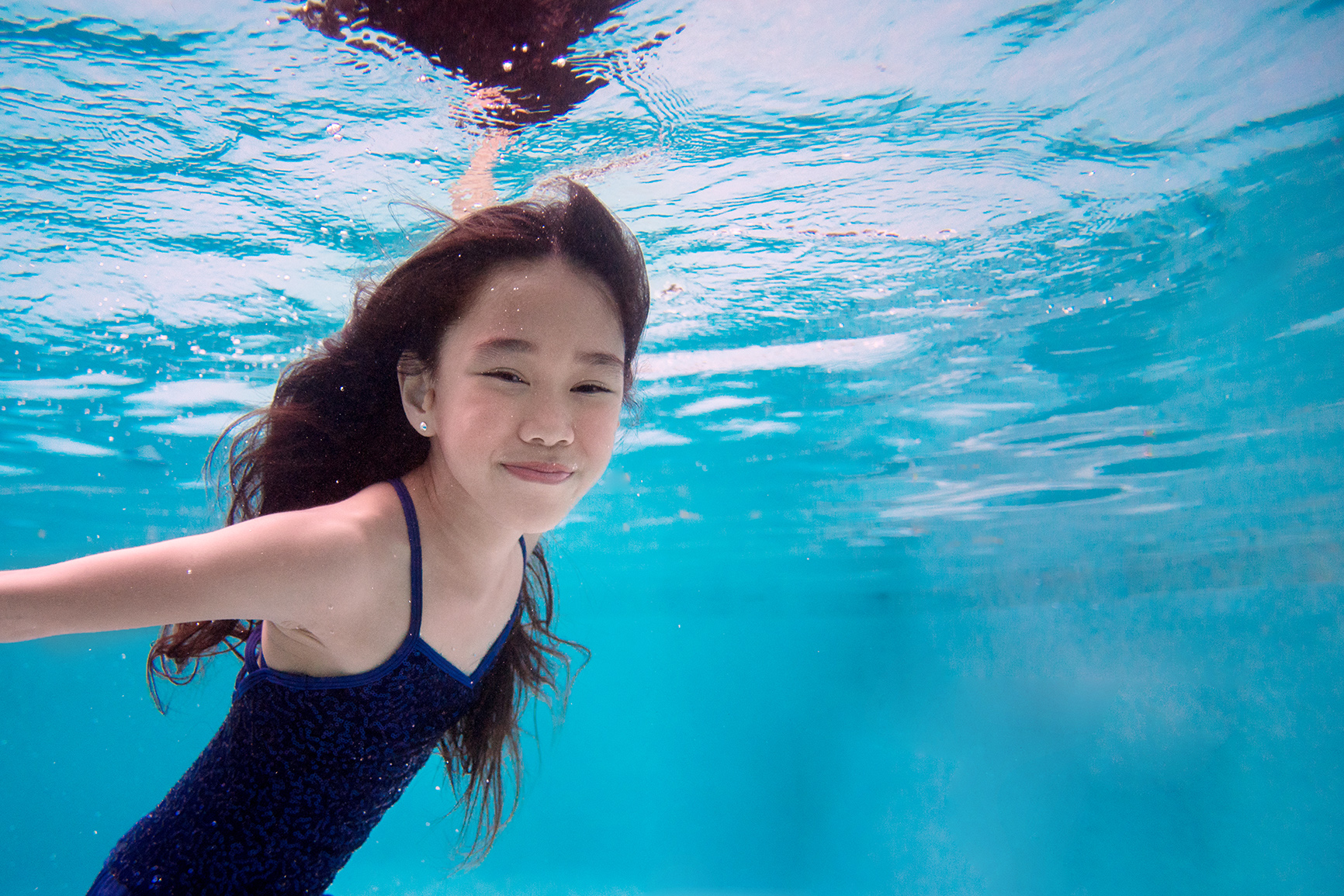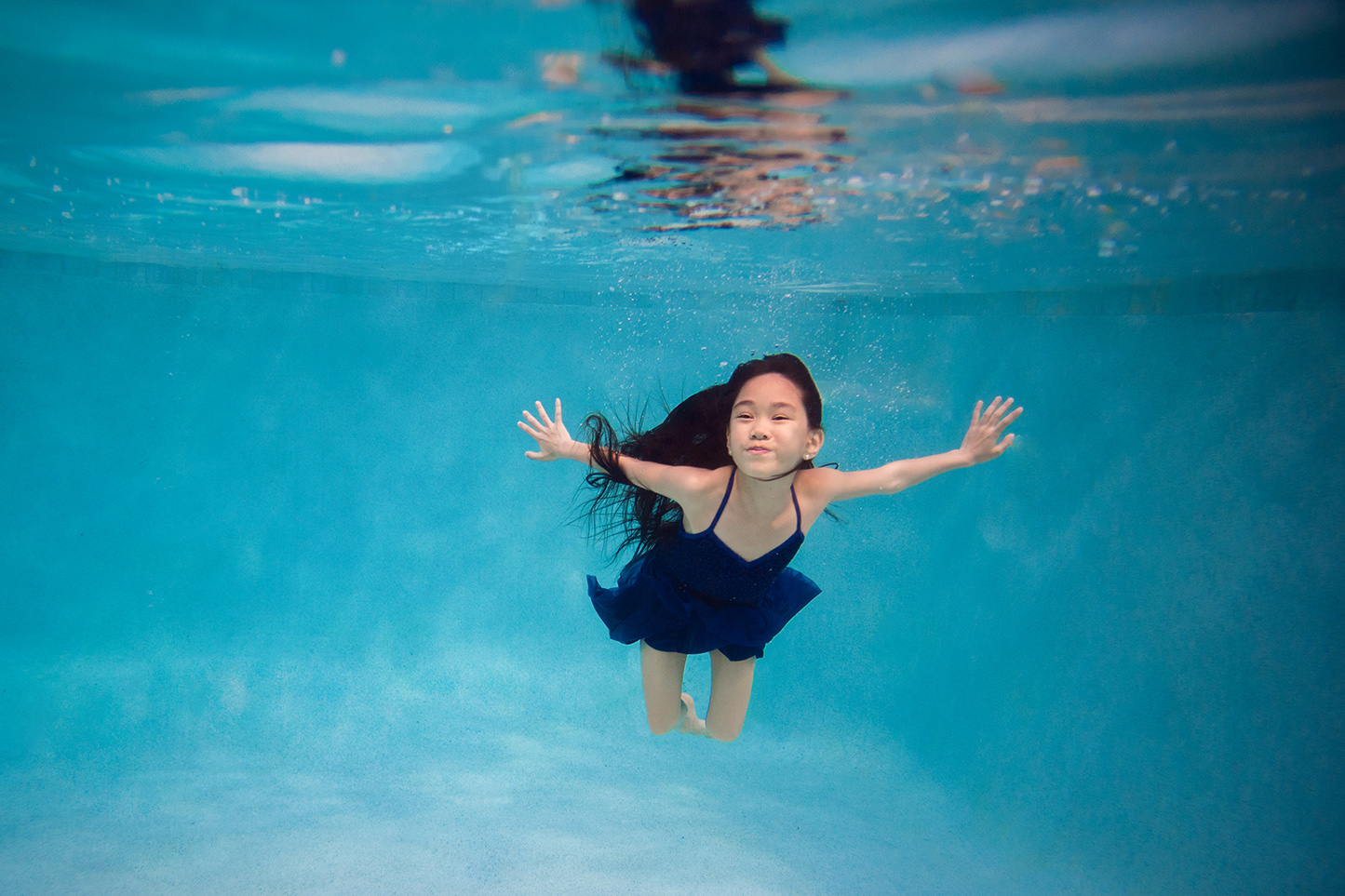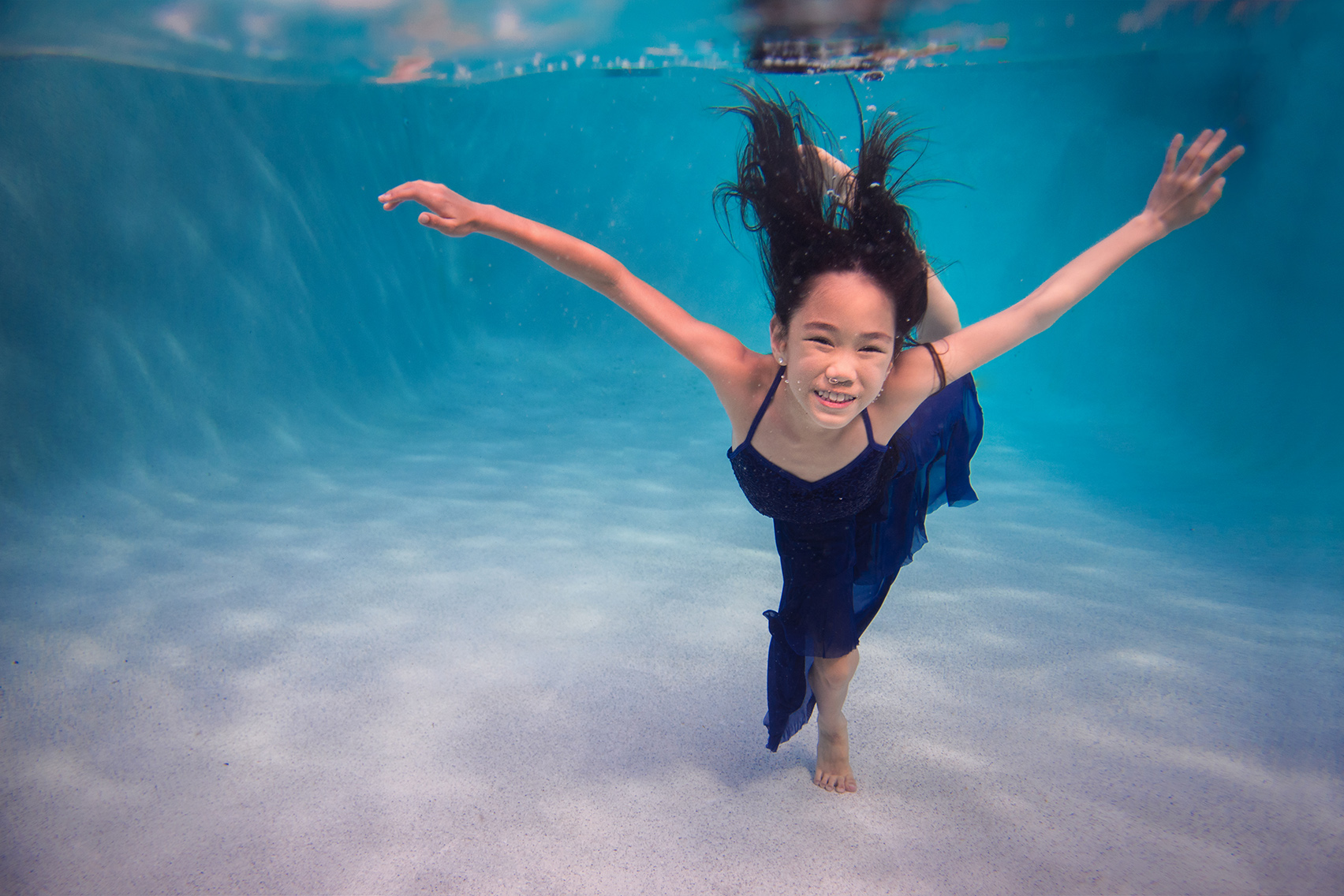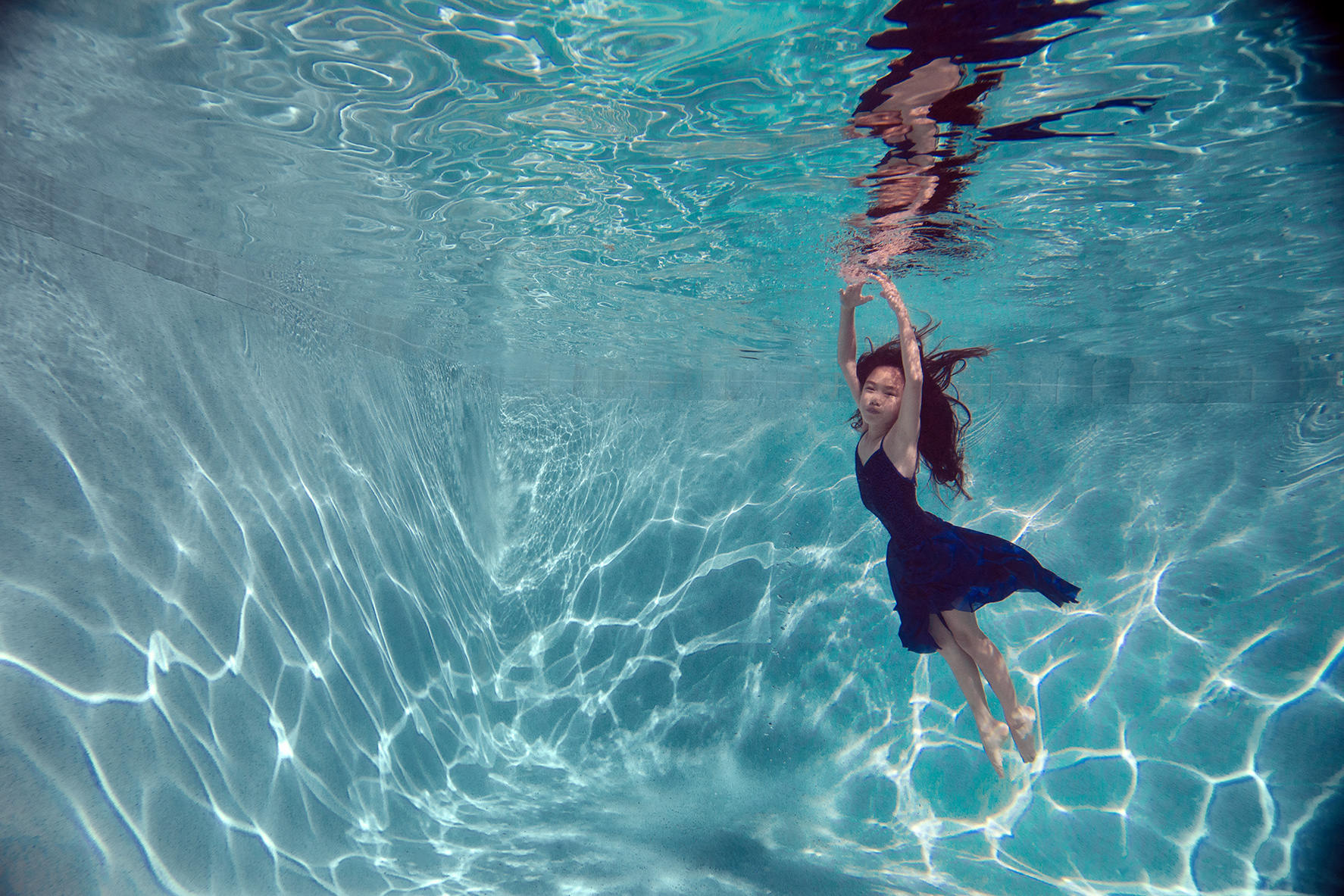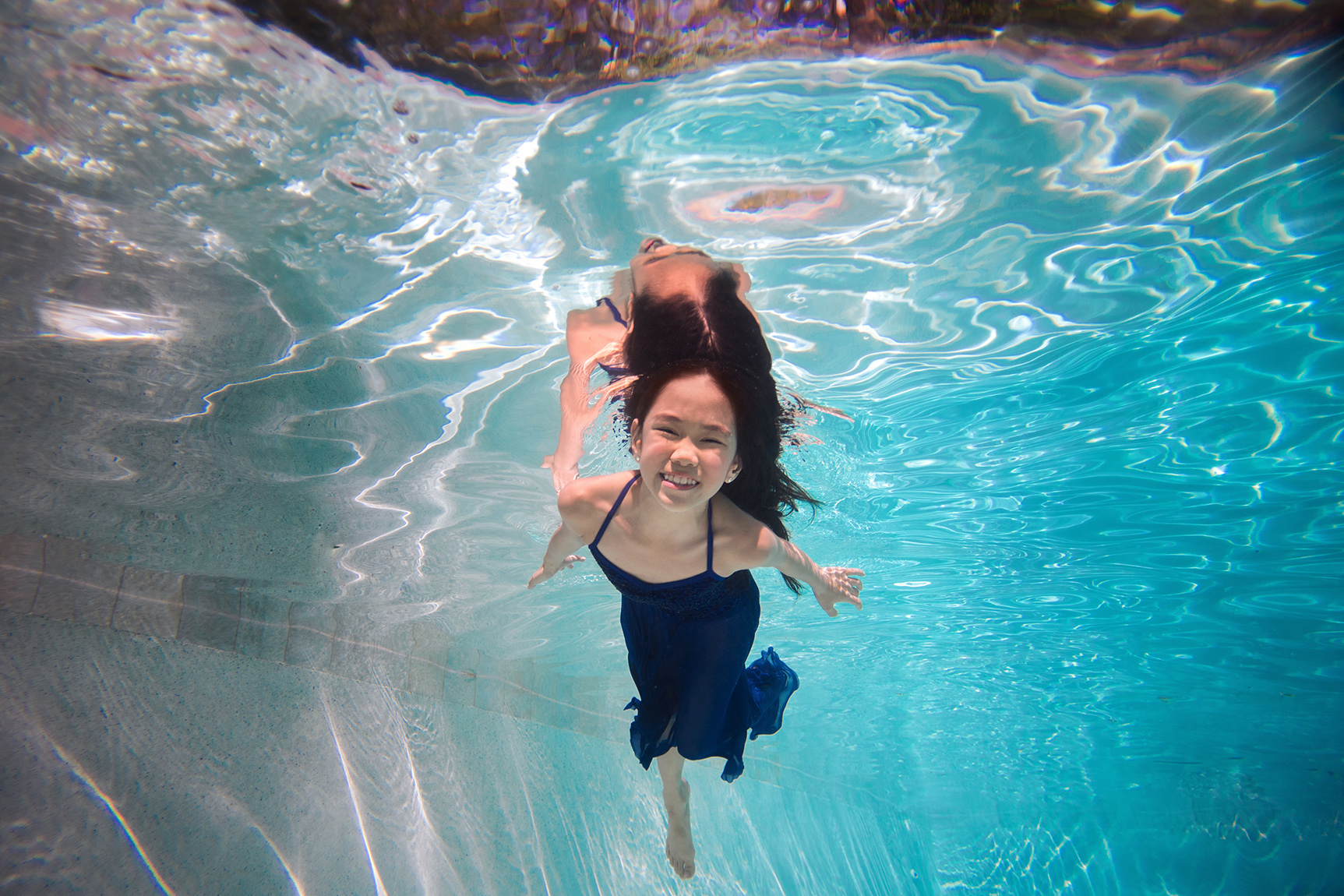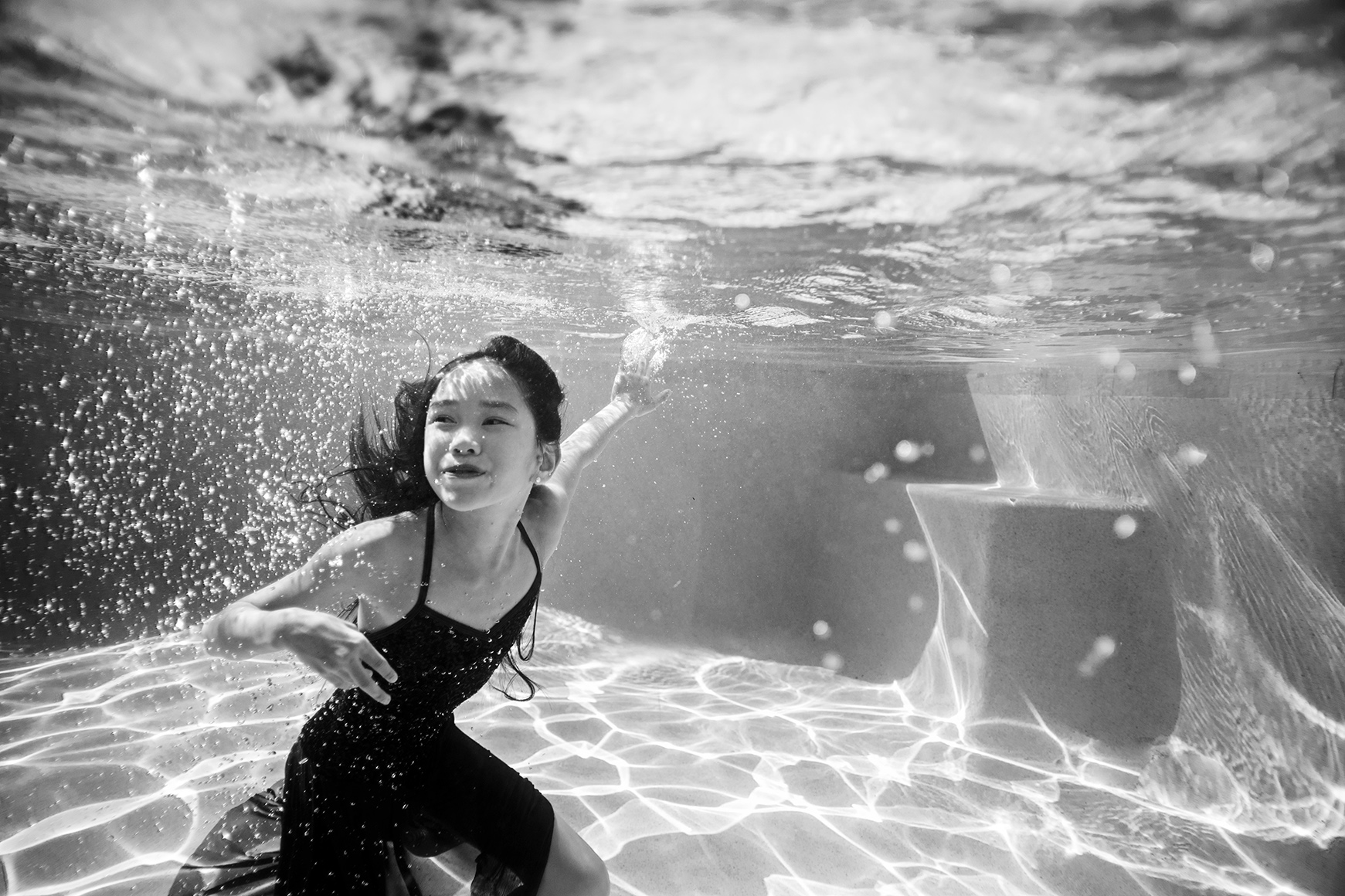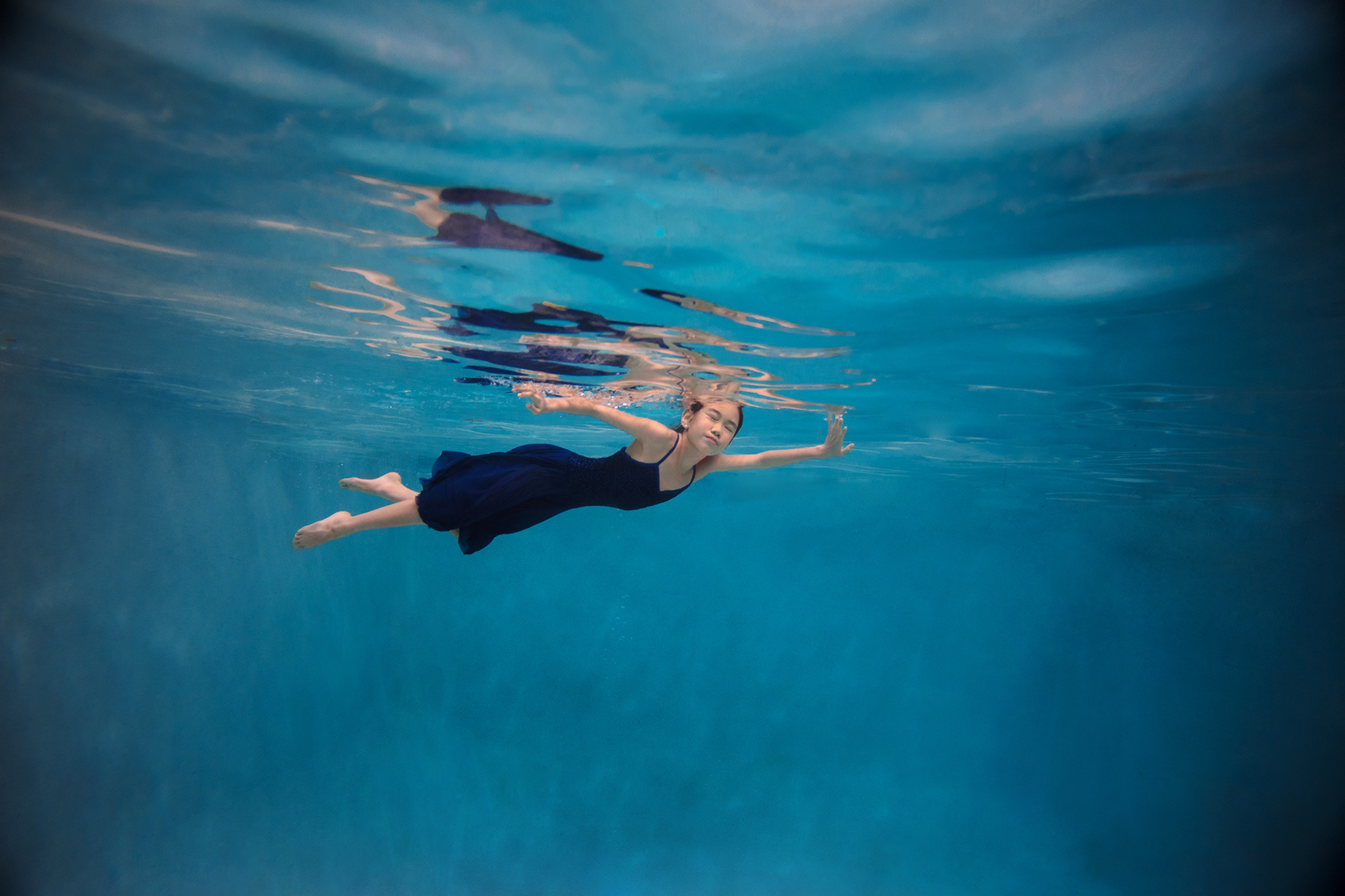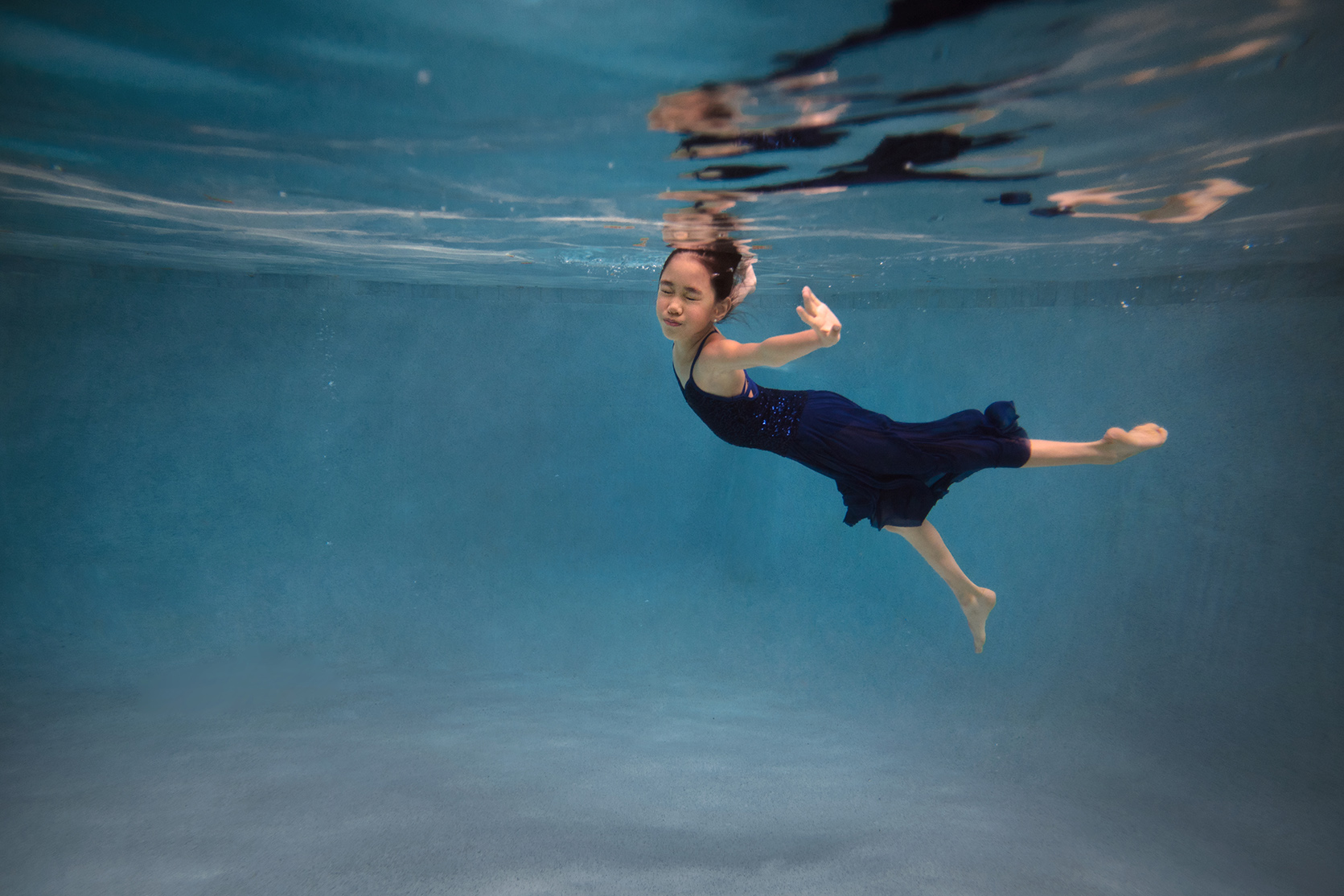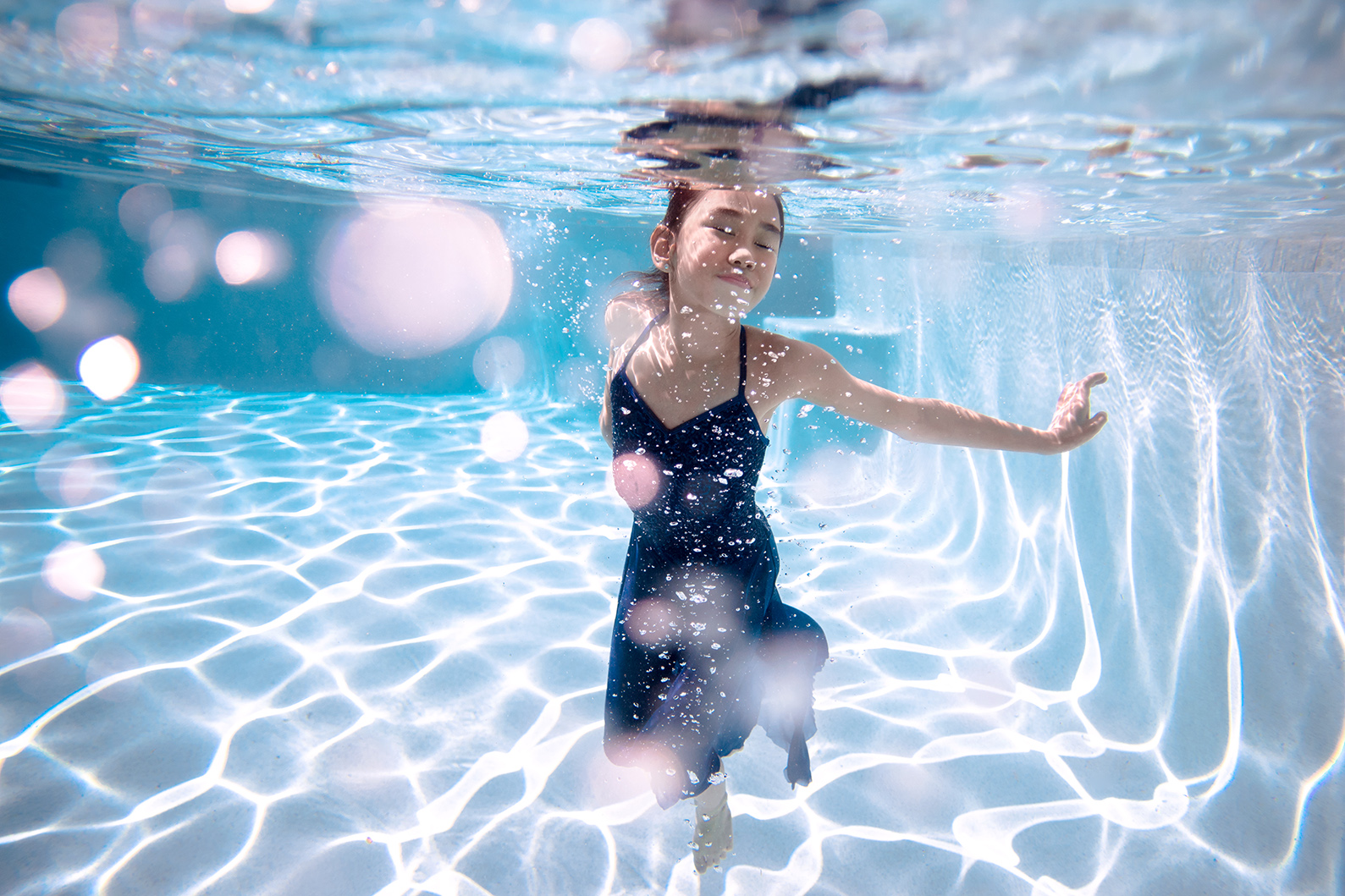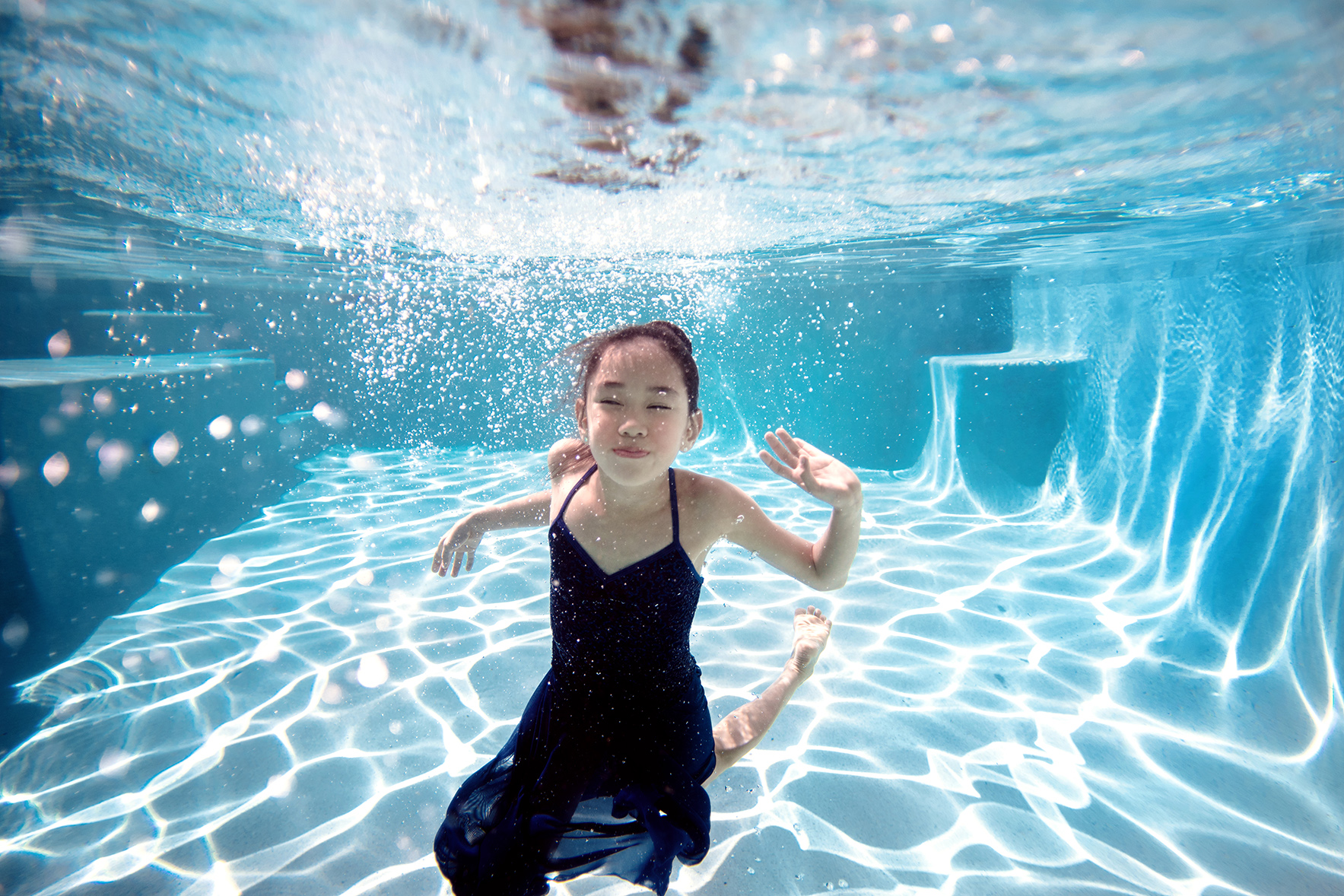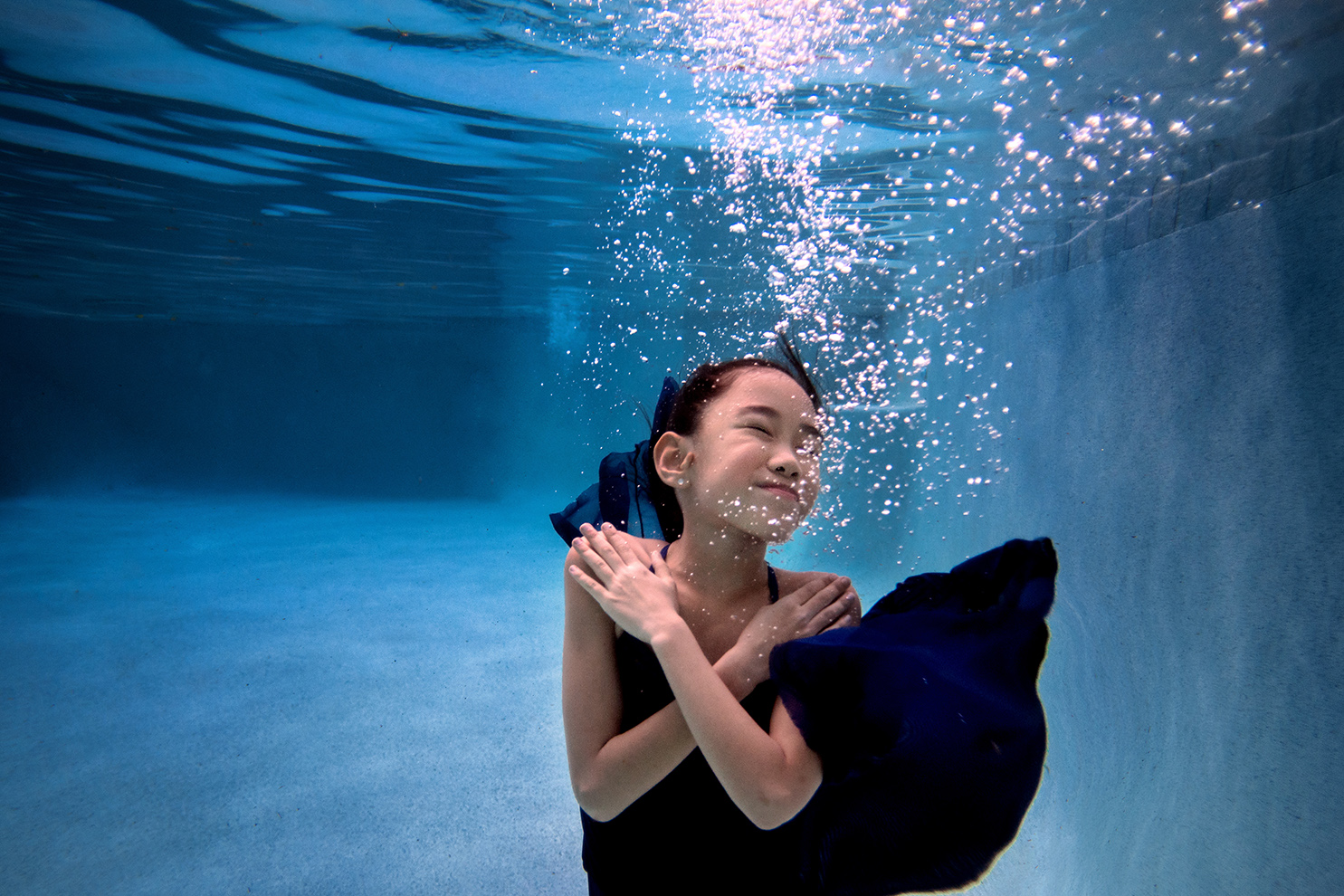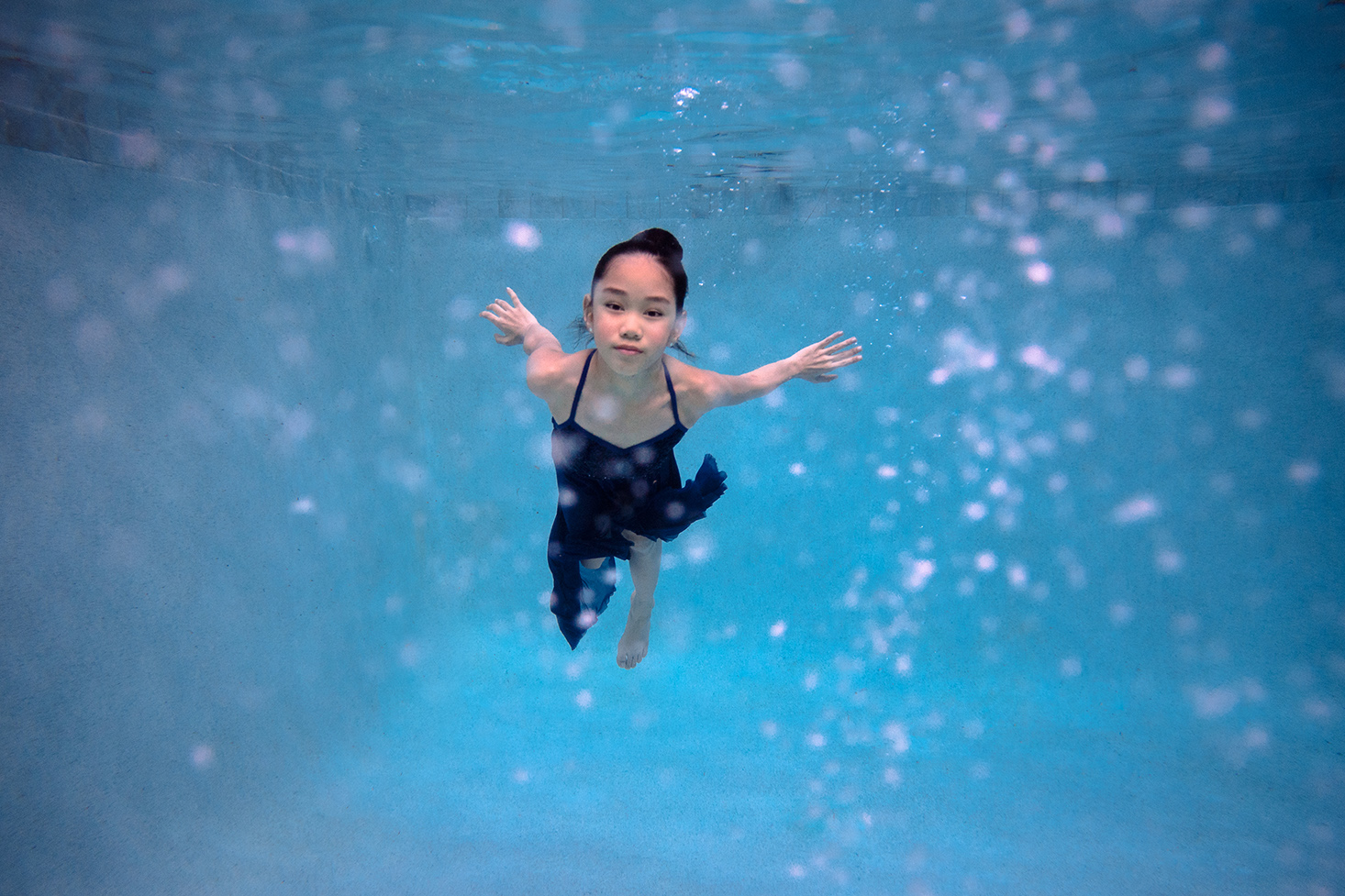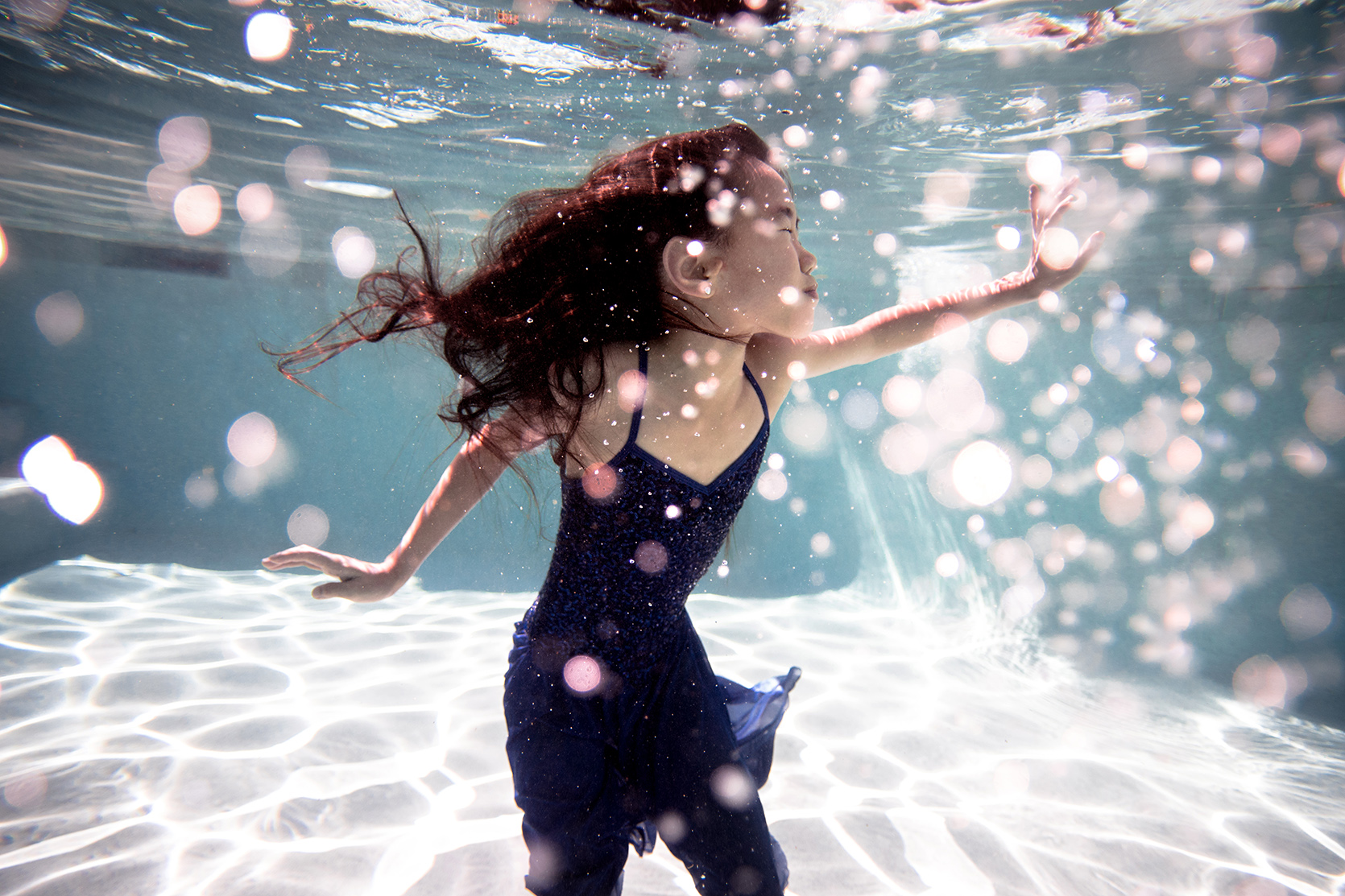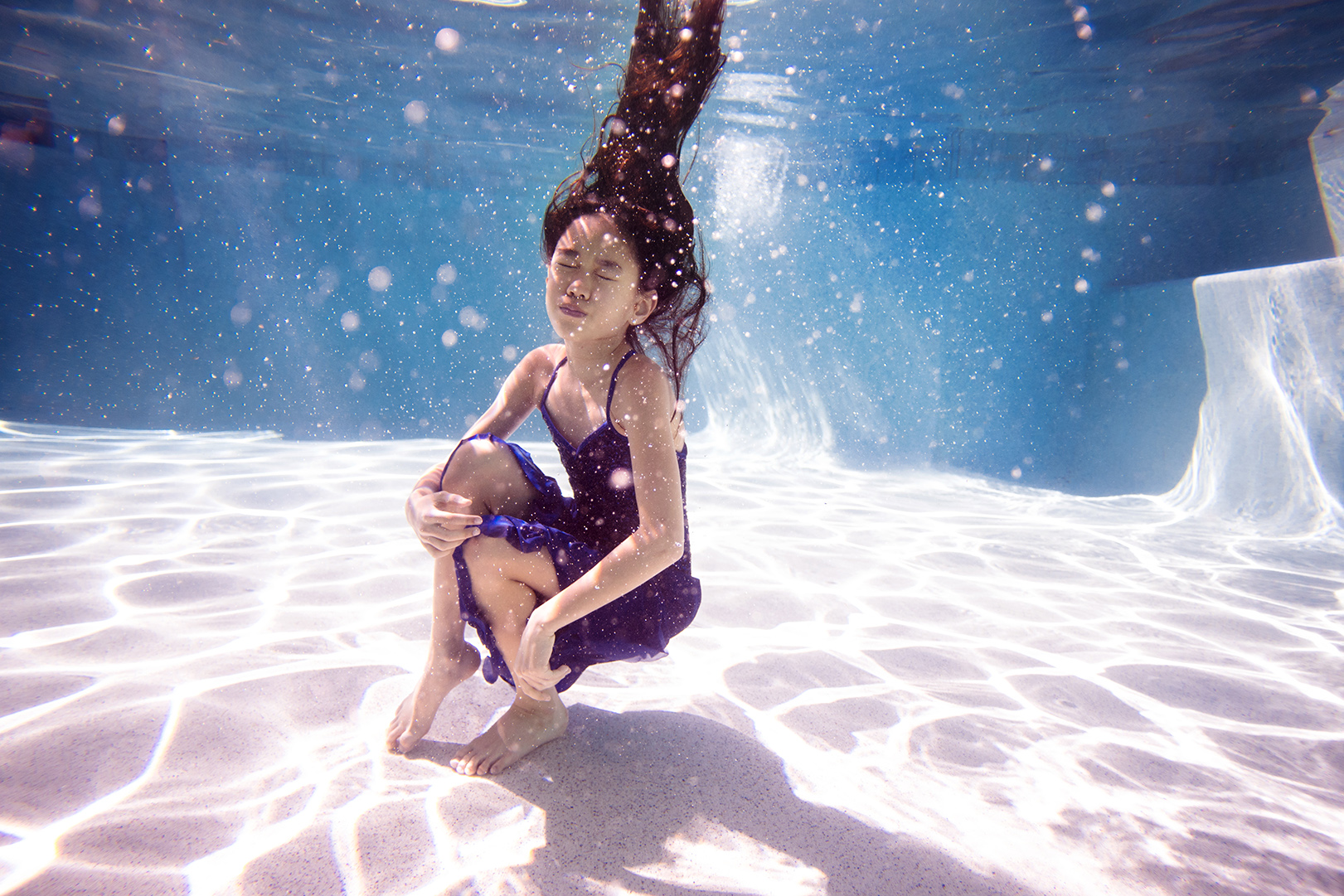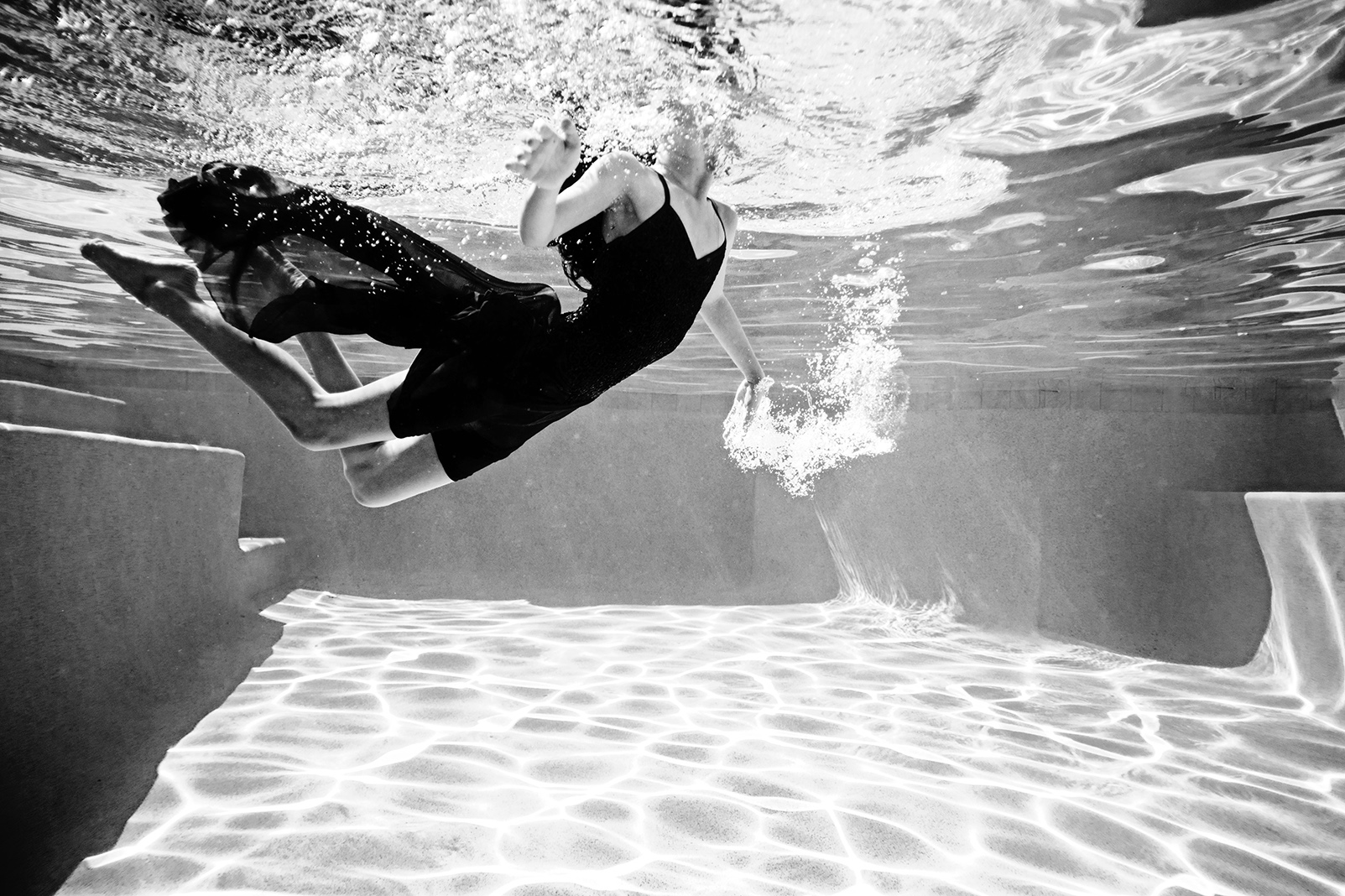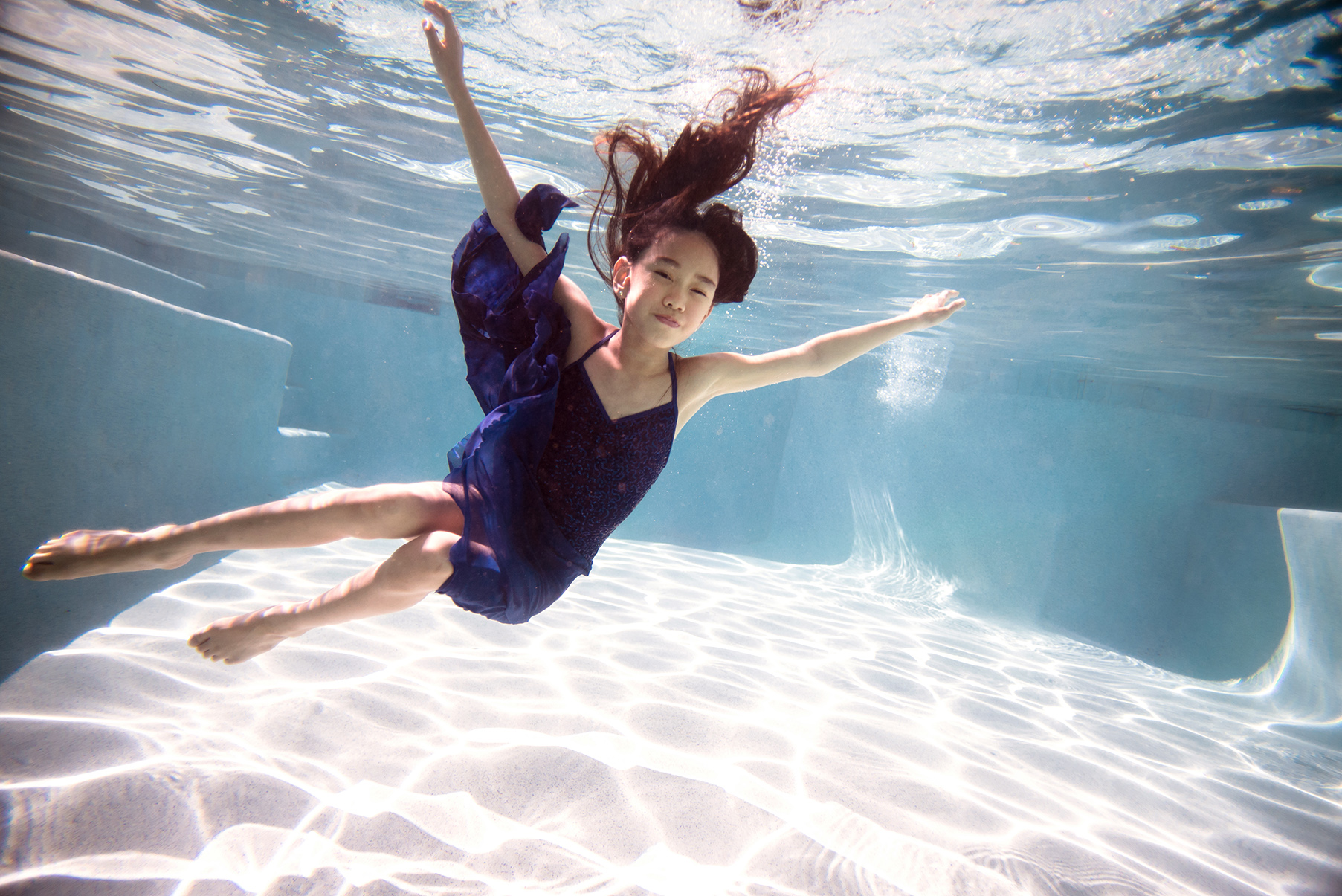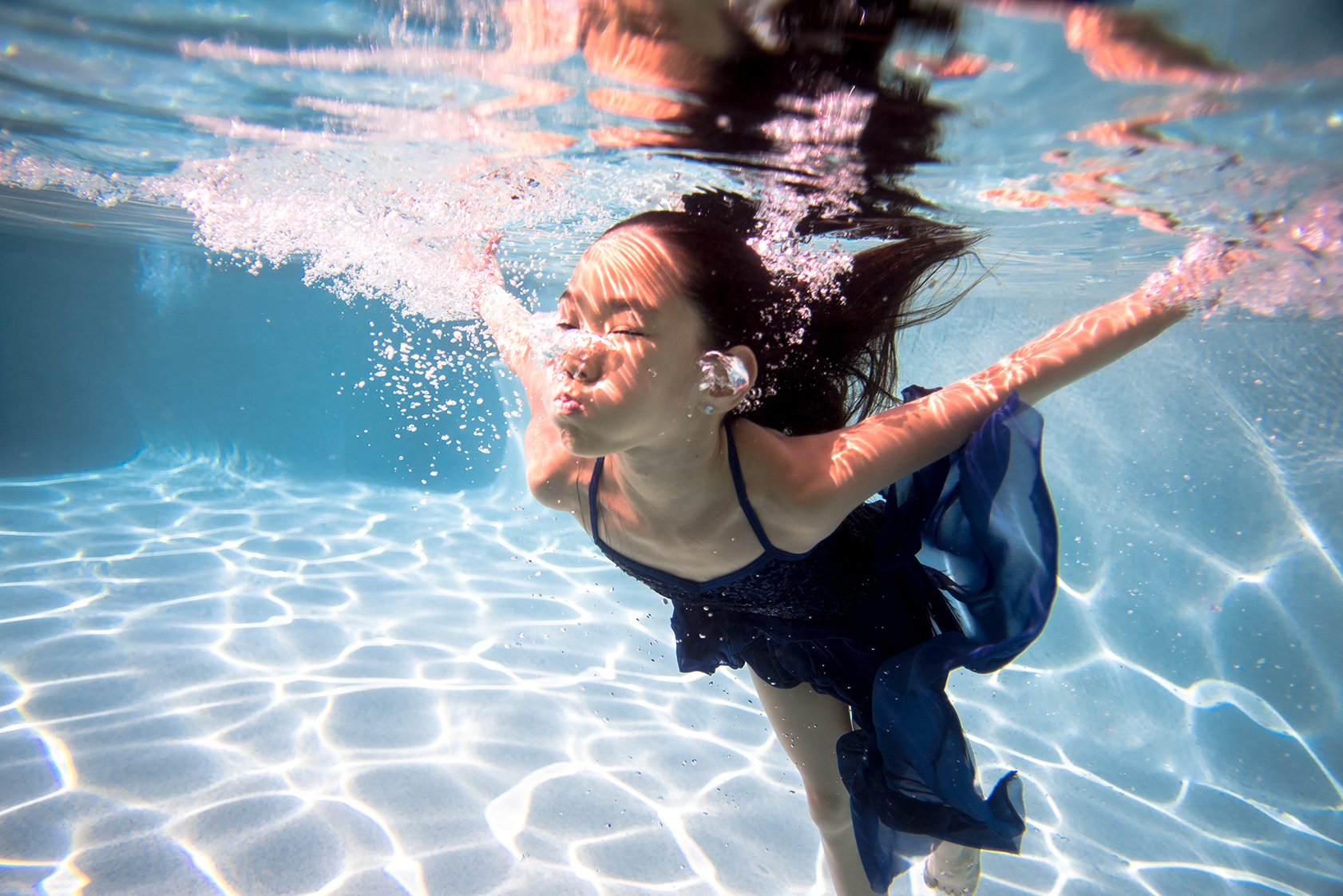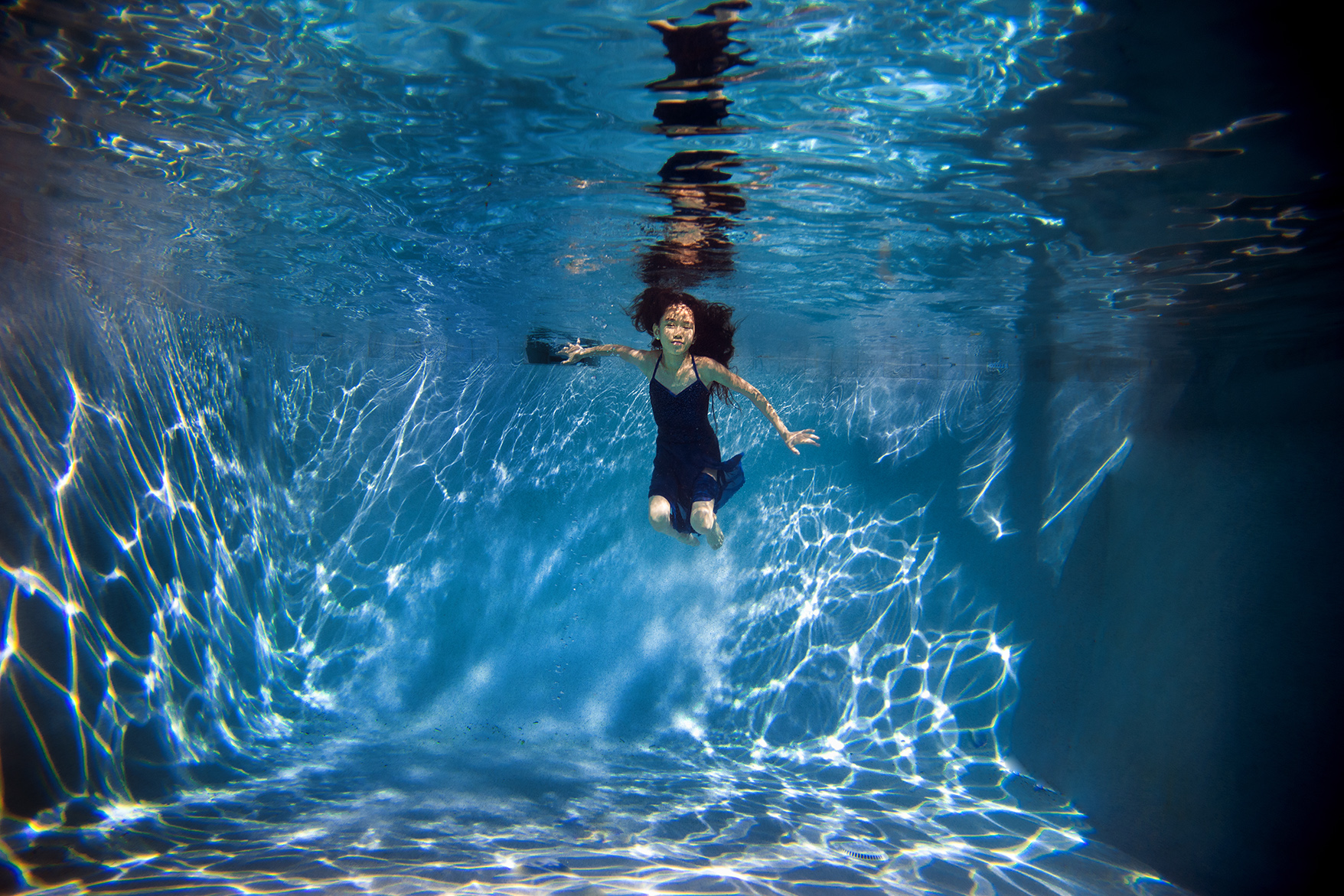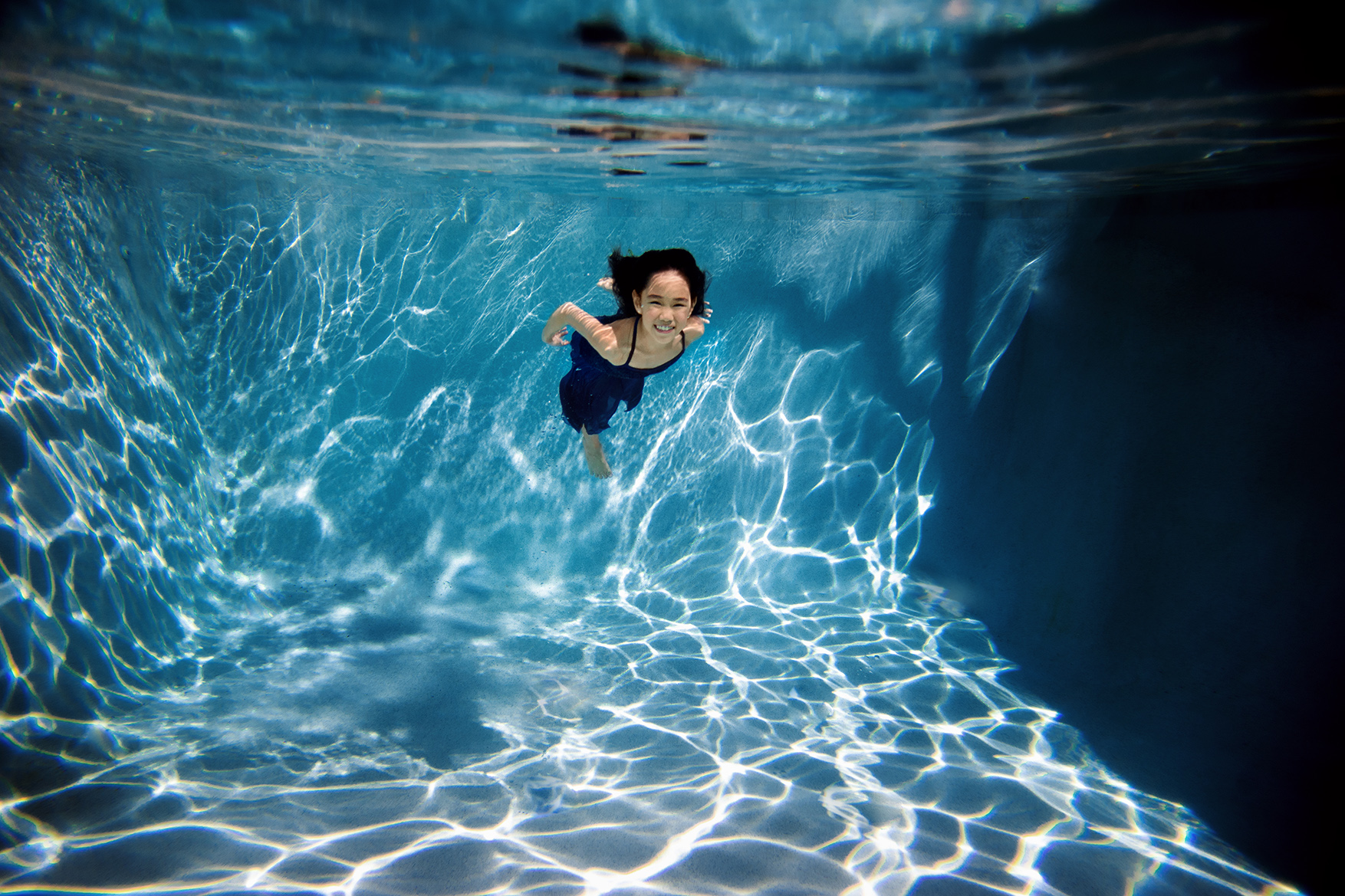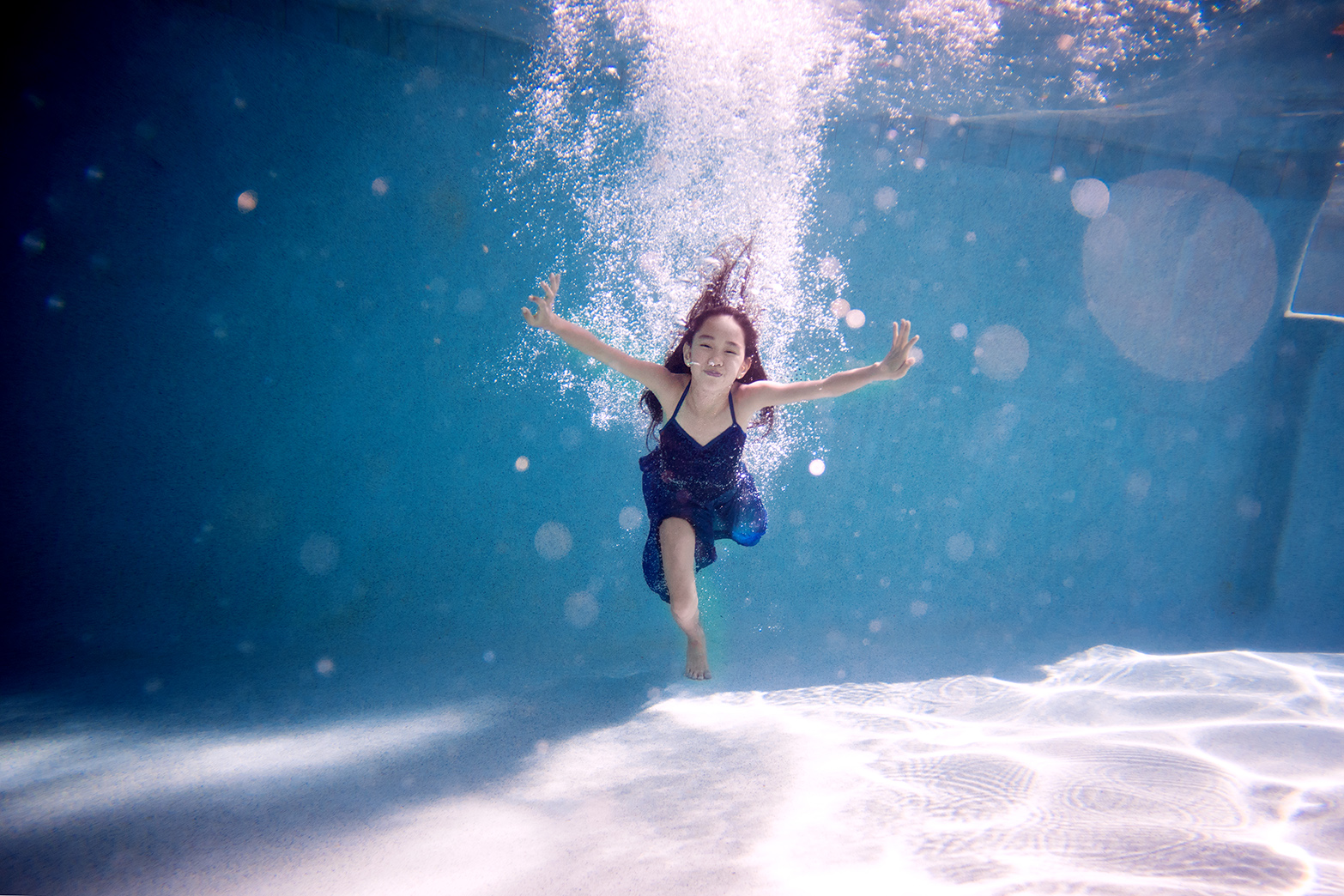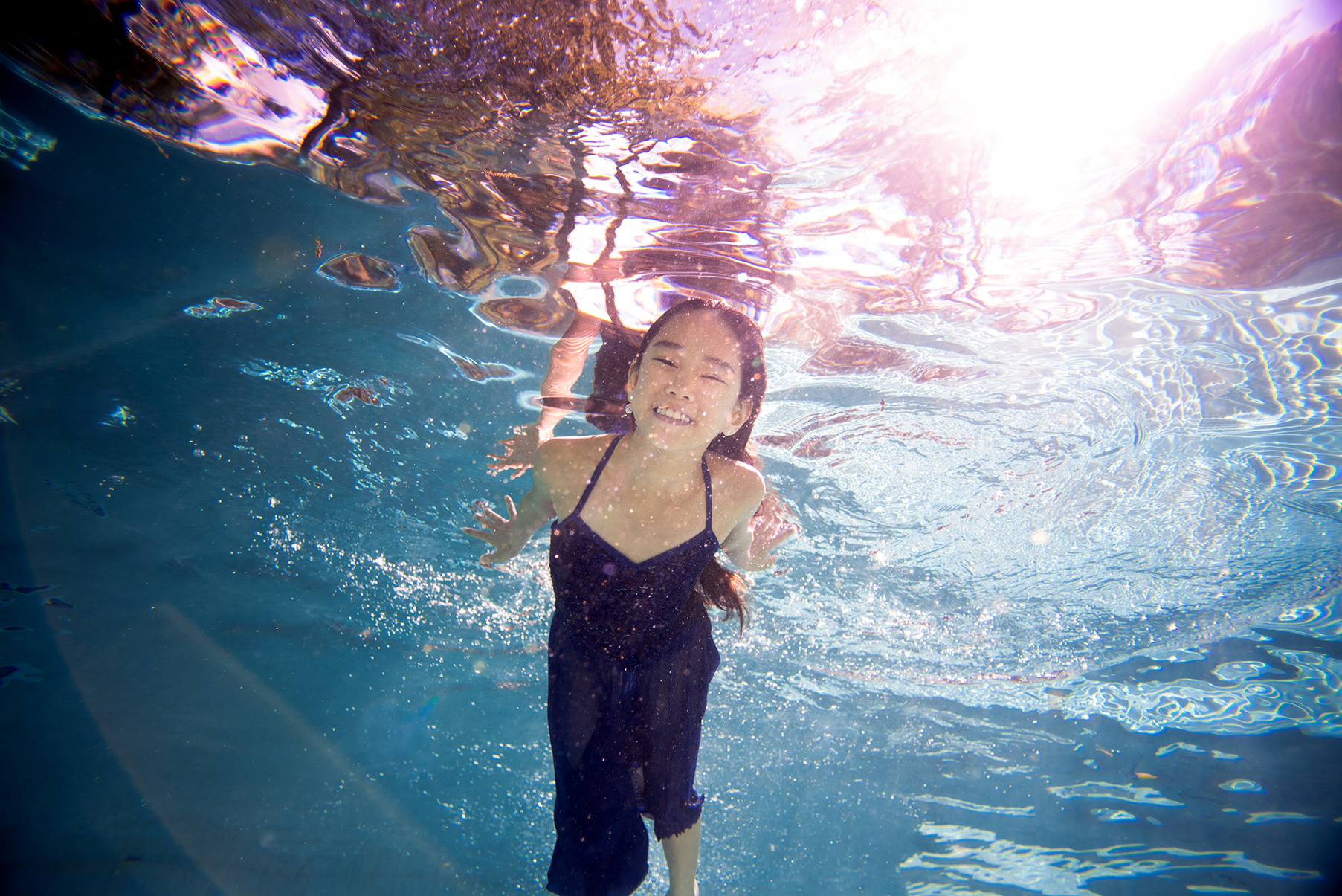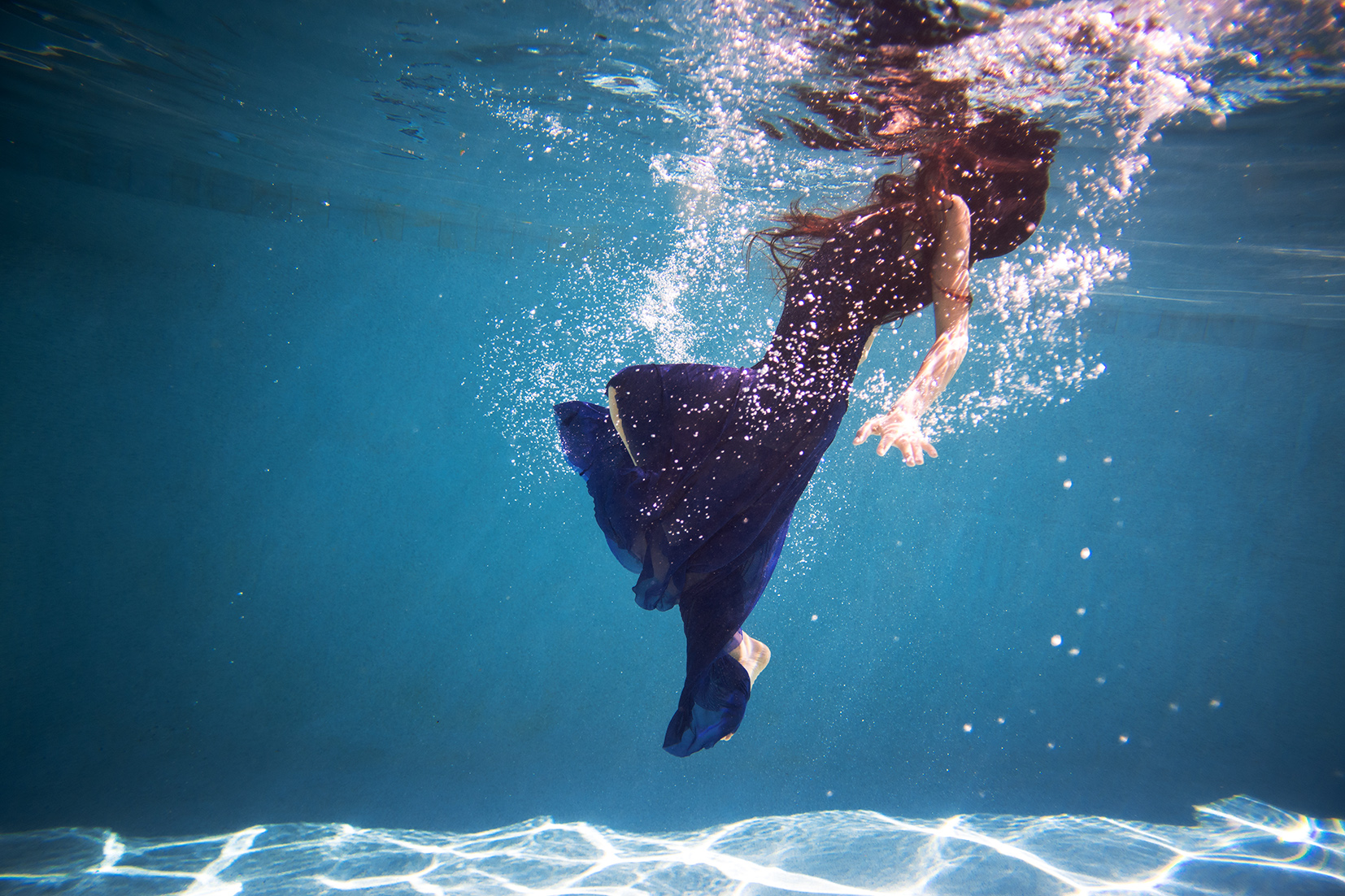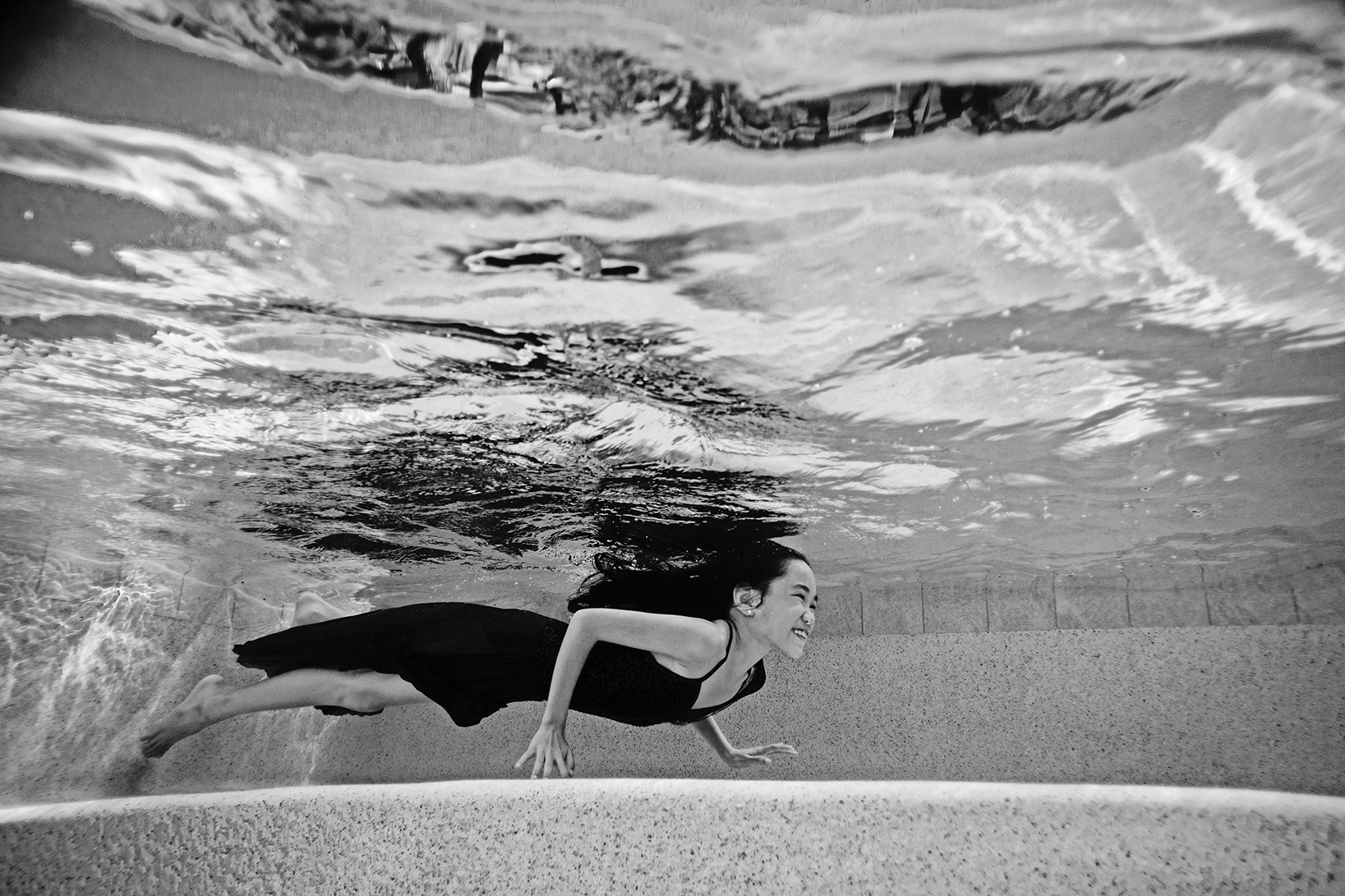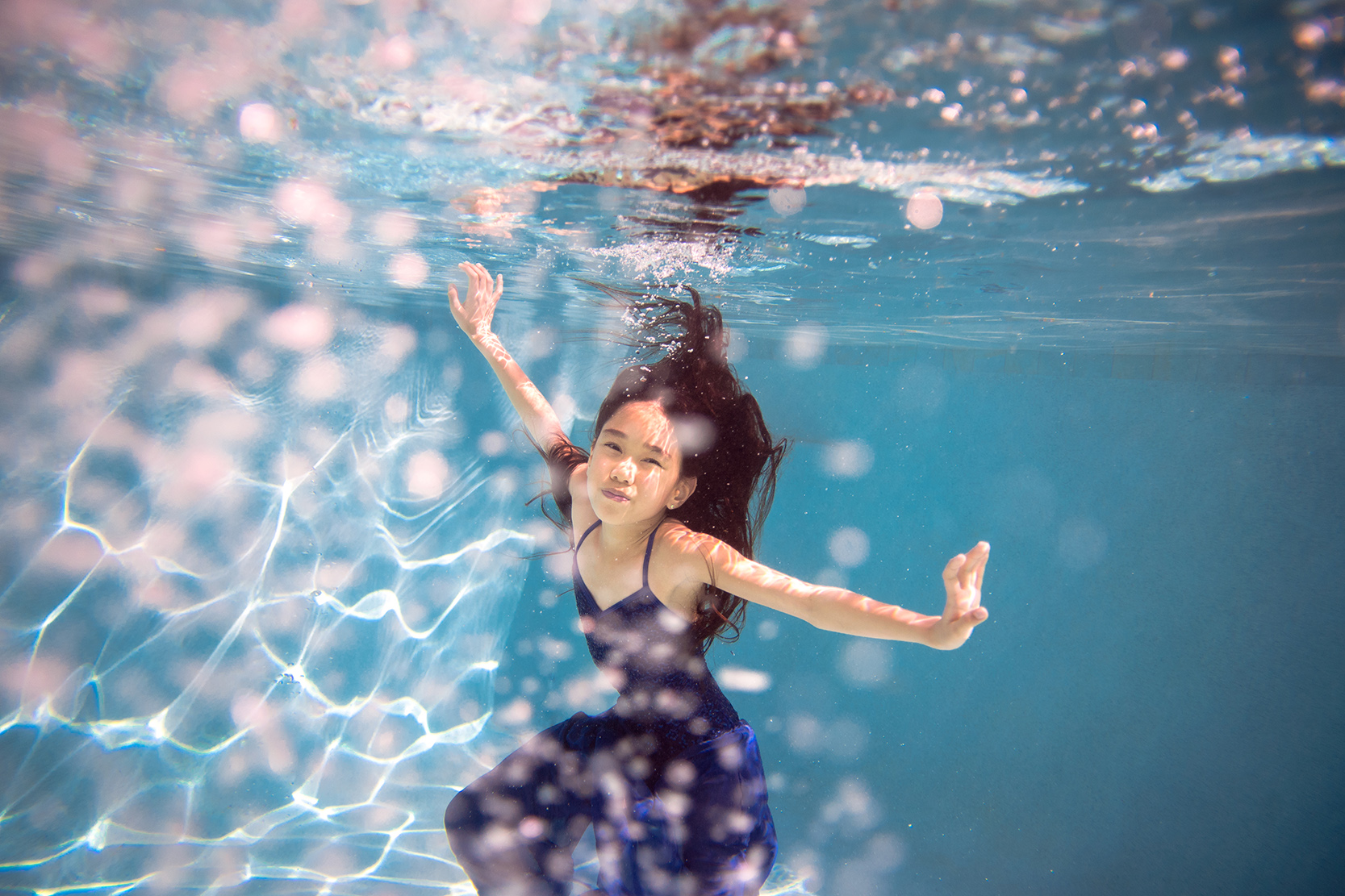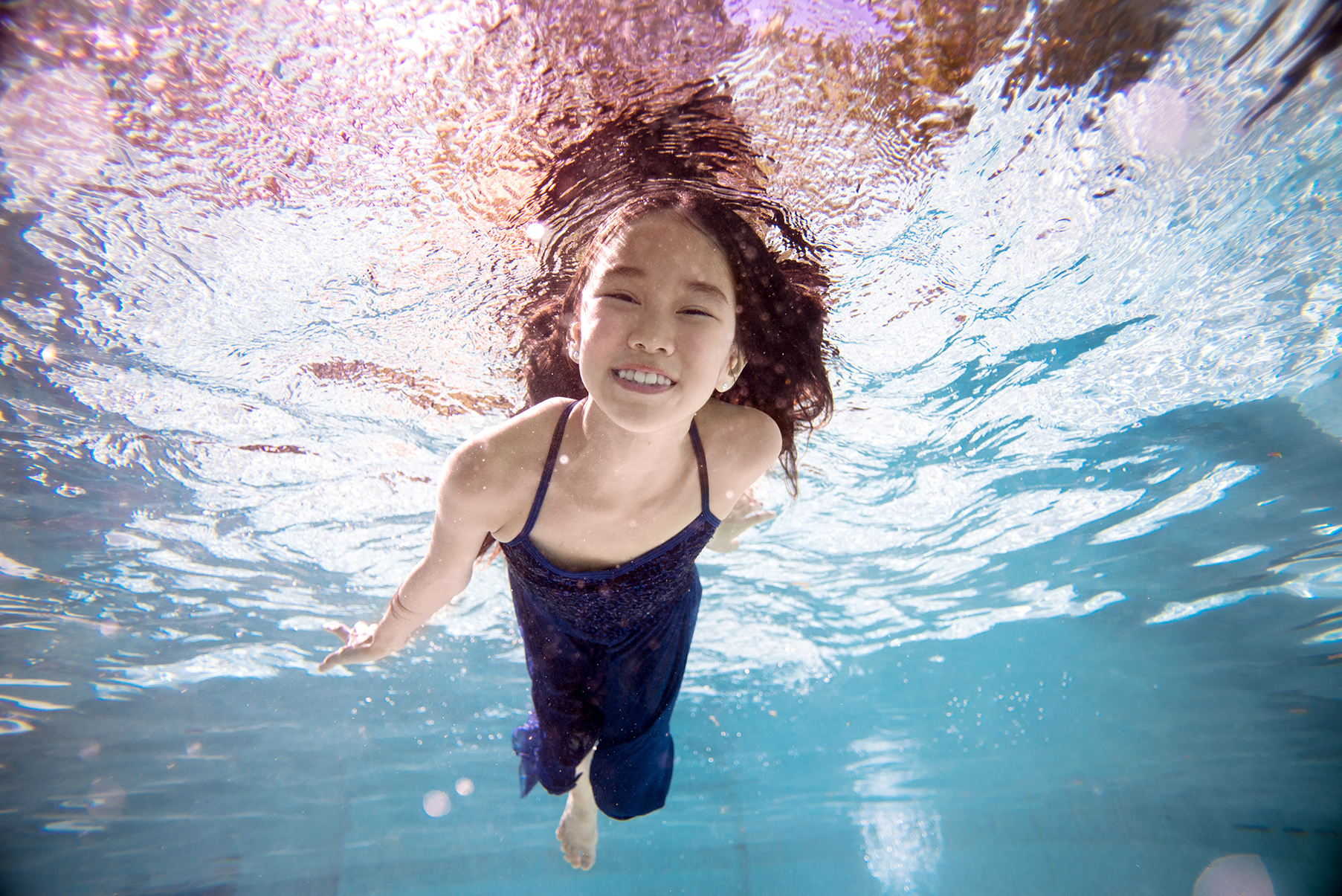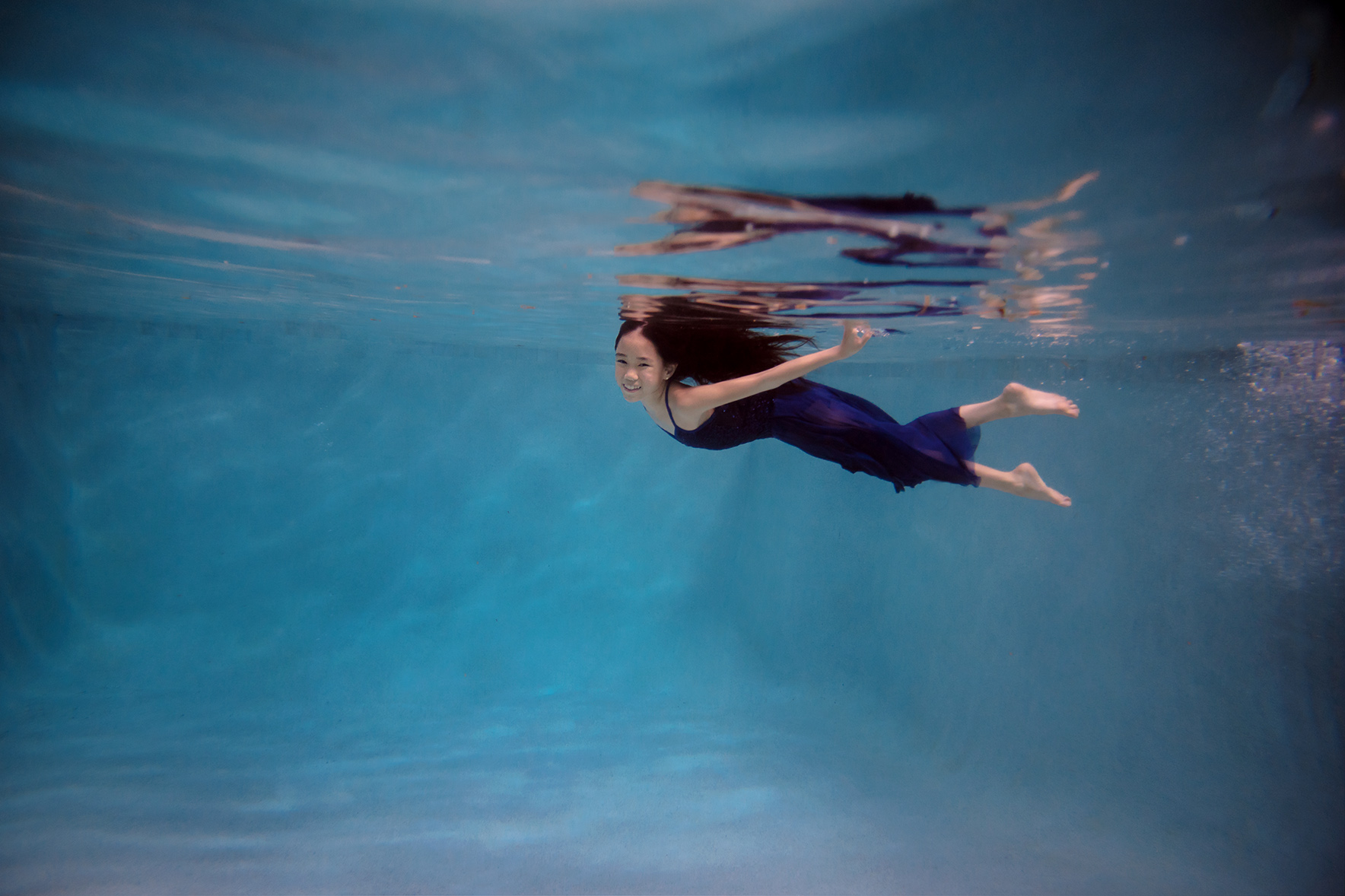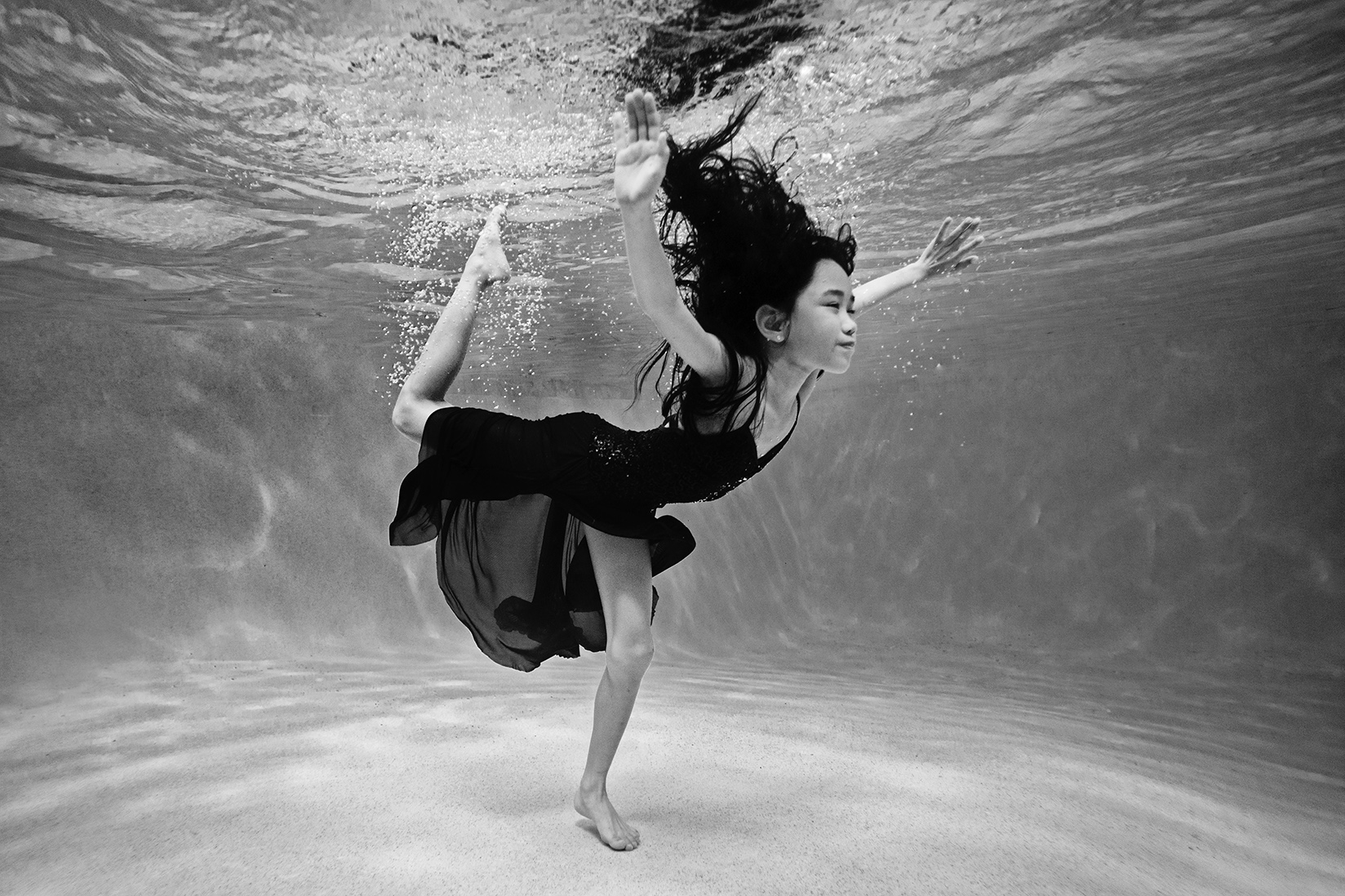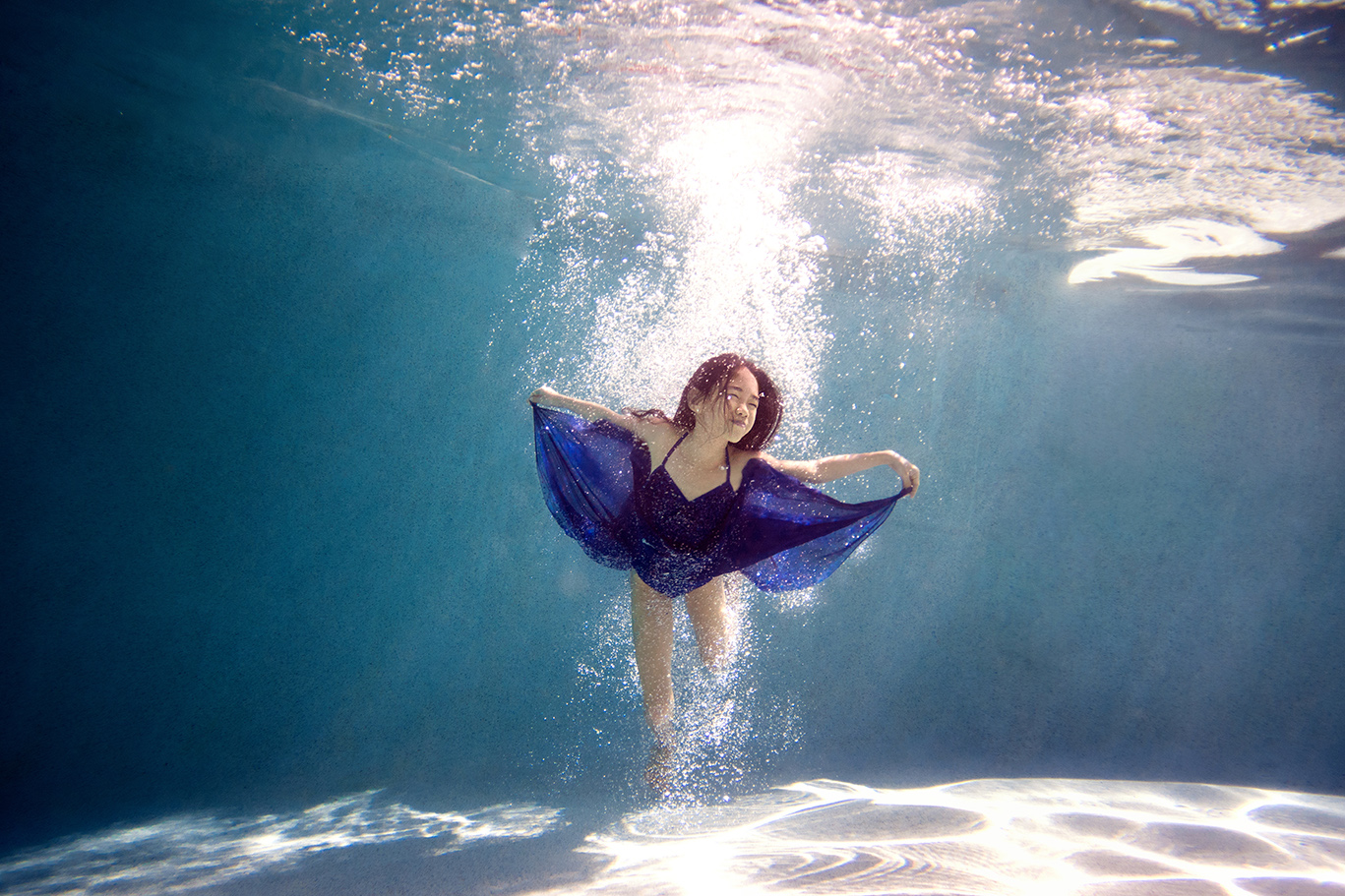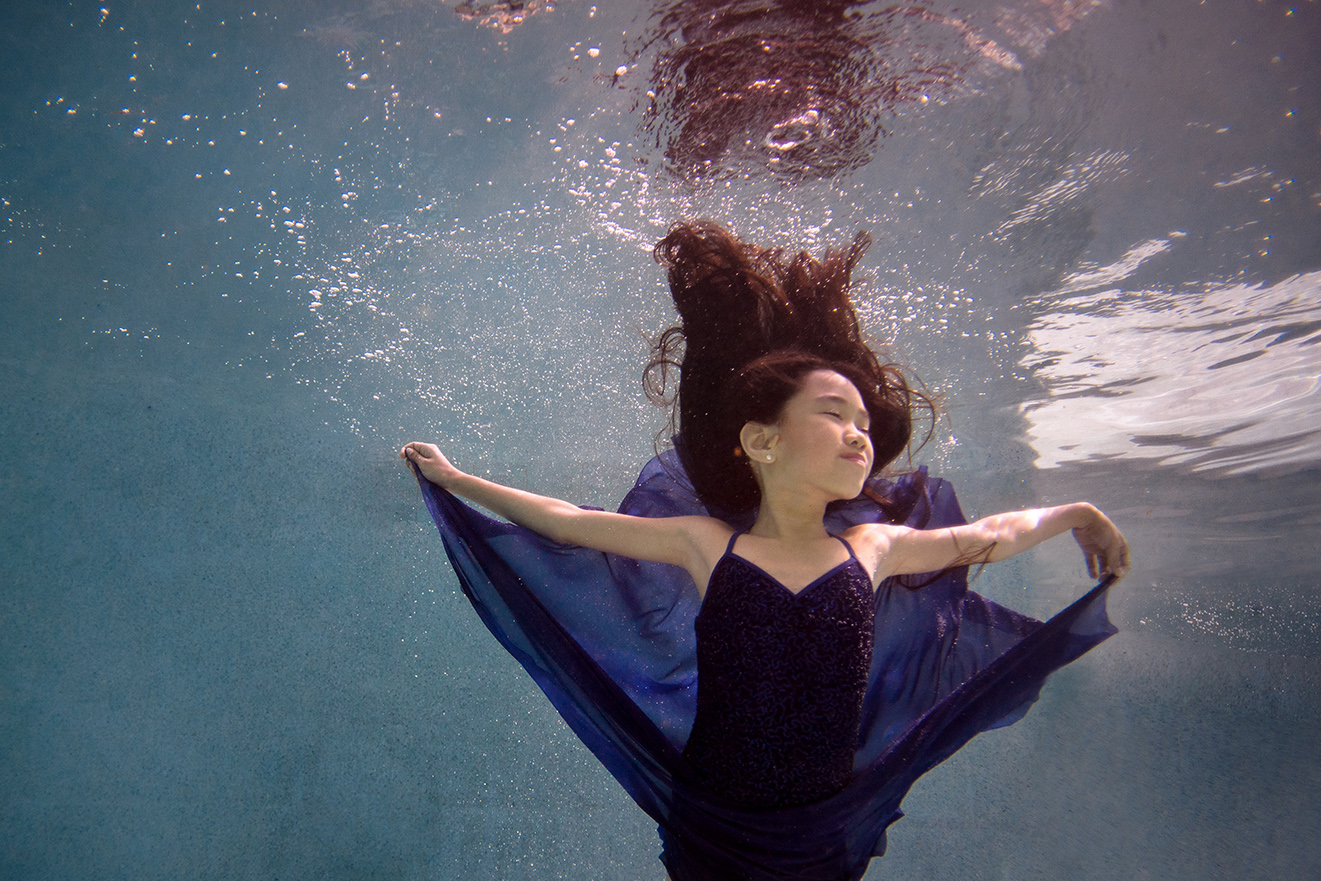 Trial and Error
I assumed a flash would need to be used to achieve great underwater photos. However, within about an hour of practicing, I realized I didn't need a camera flash at all. This made things so much more straightforward, as a flash wasn't something I ever used on land. Sure, there are some benefits (I know now) to using a camera flash, but I still never use it. After a few practice rounds in the pool with my (at the time) Nikon d700 in the EWA marine underwater housing, I knew underwater kids photographer would be an additional title for me.
I've since upgraded my gear several times for underwater photo sessions.
Now the Nikon d850 goes into my hard case housing. The 850 camera offers better overall image quality, and the hard case is much safer for my gear. I do not nor have ever used a GoPro. They are great cameras. However, as a professional photographer, they are not robust enough nor produce the quality photos I want for my clients.
Be sure to check out more underwater photos on my Instagram page HERE.
Do you have questions about underwater photos? I'd love to hear from you.