One of my favorite titles added to my hat over the years has been that of Galveston Beach Photographer.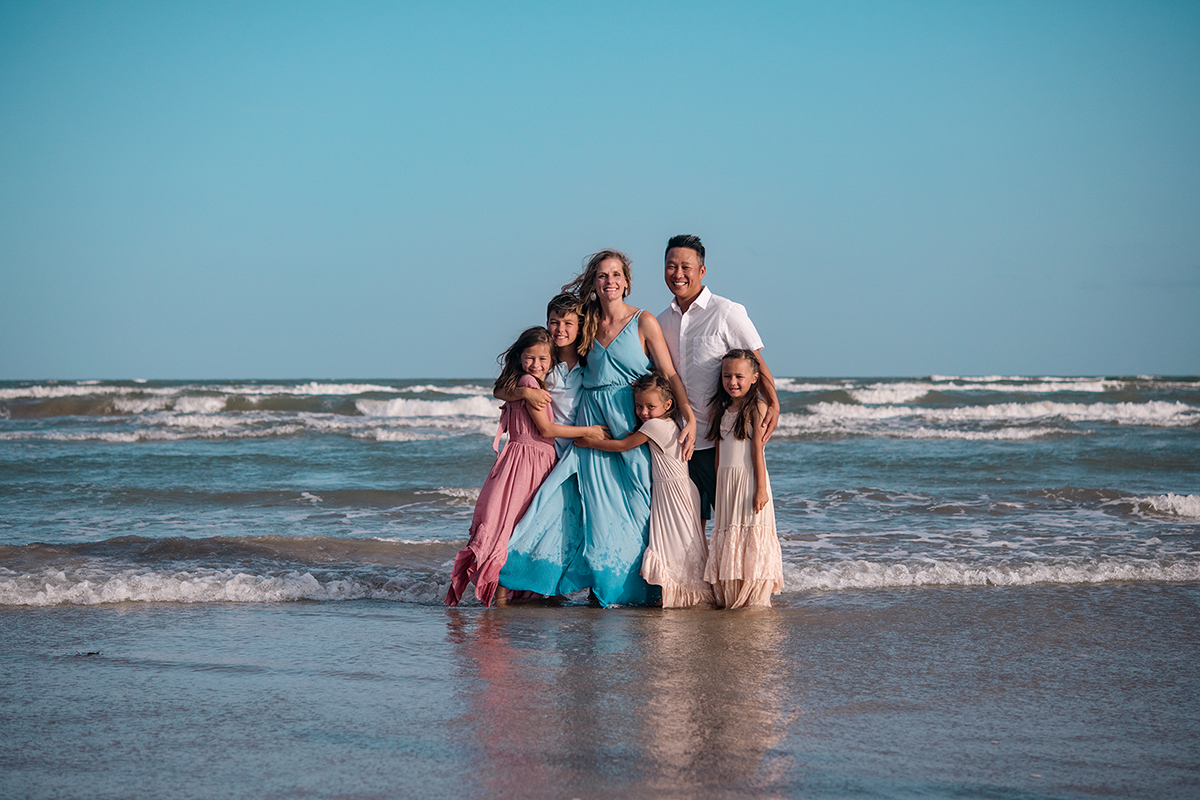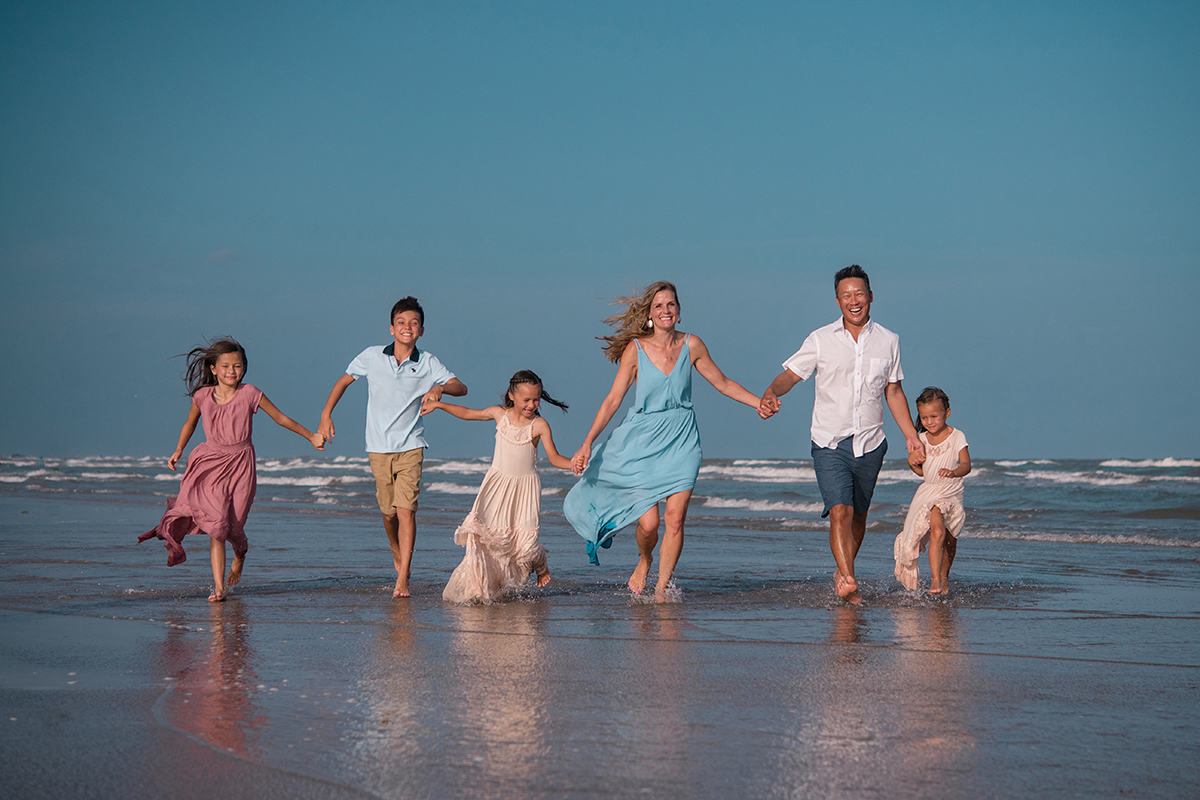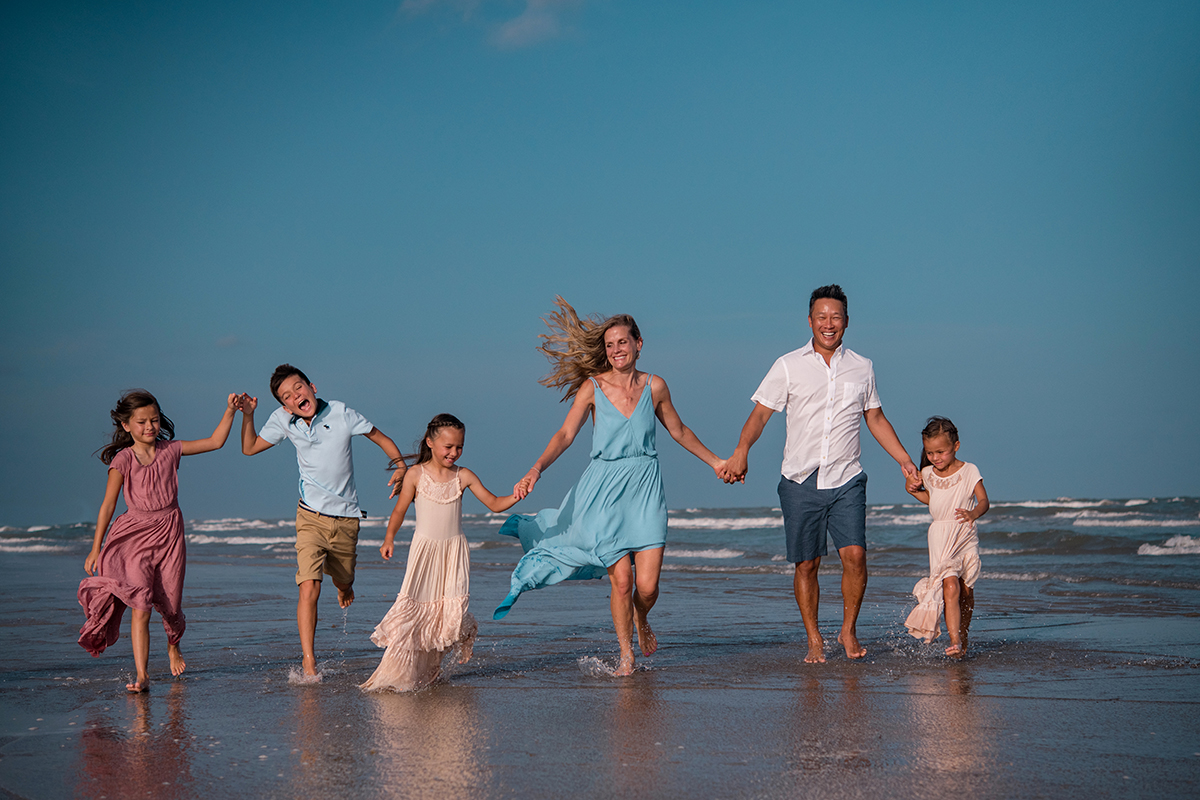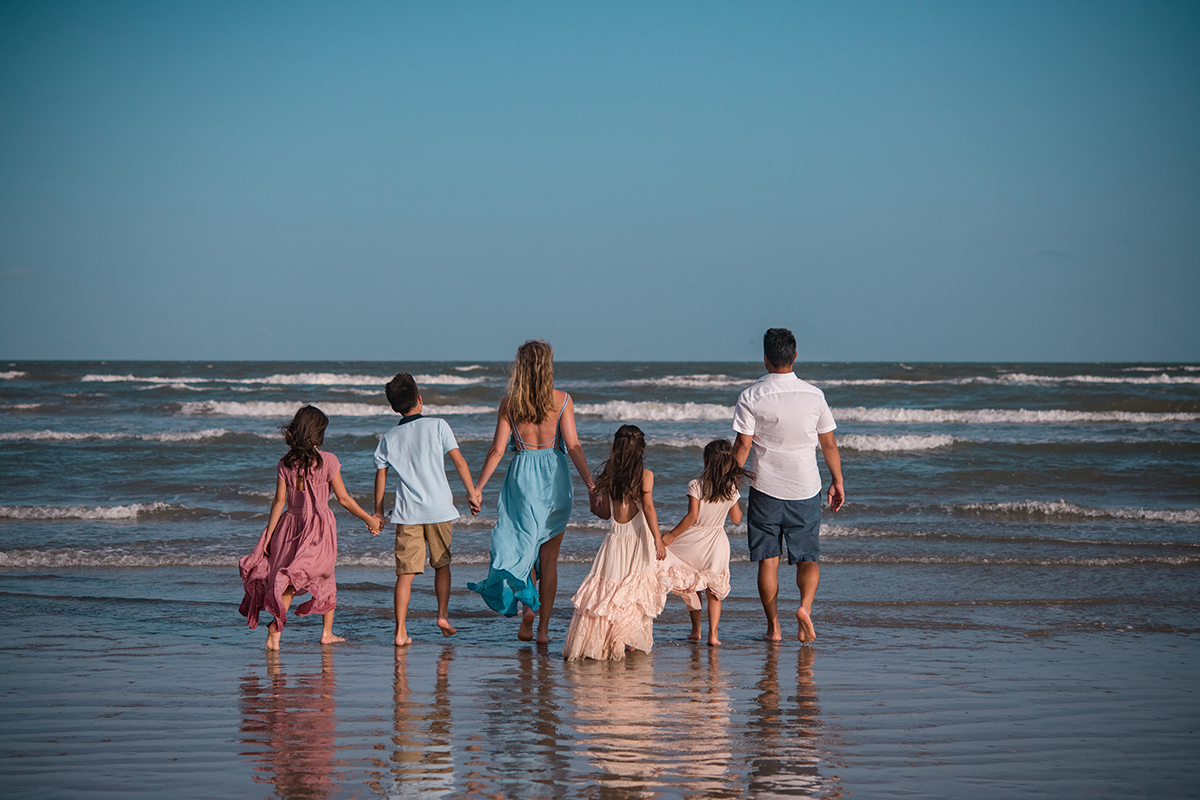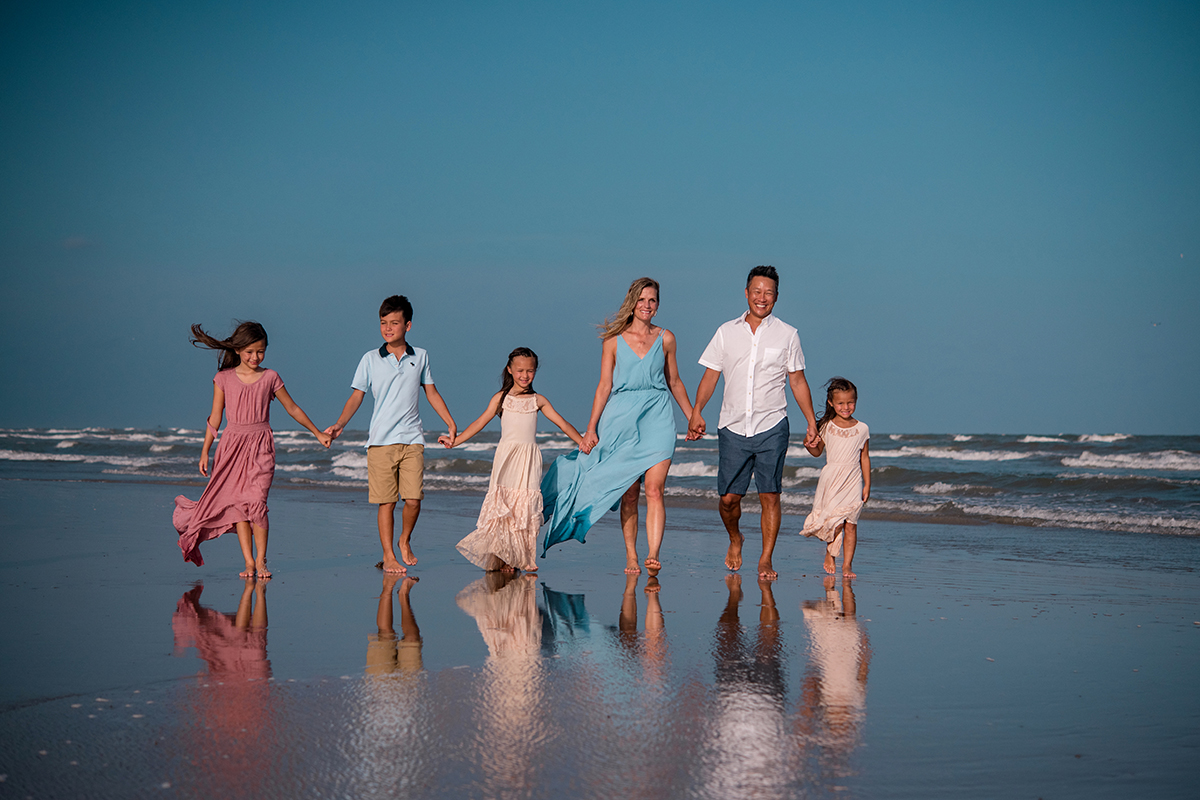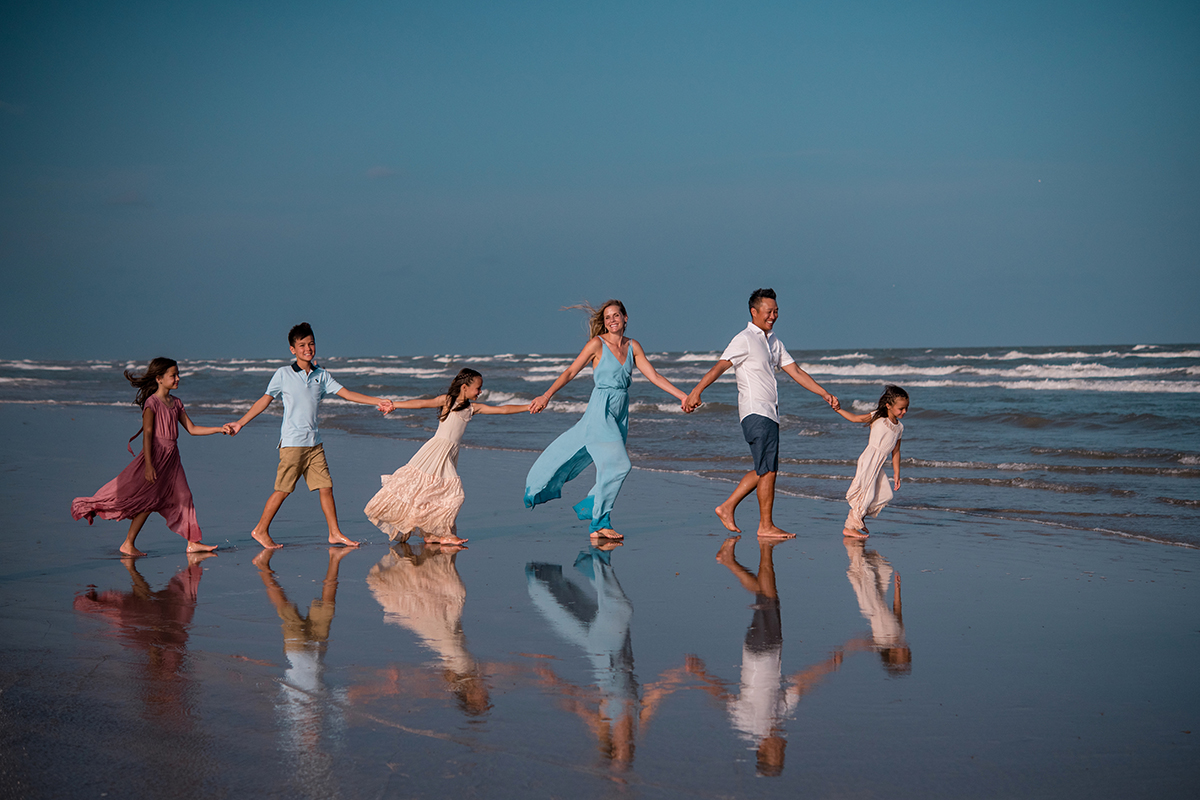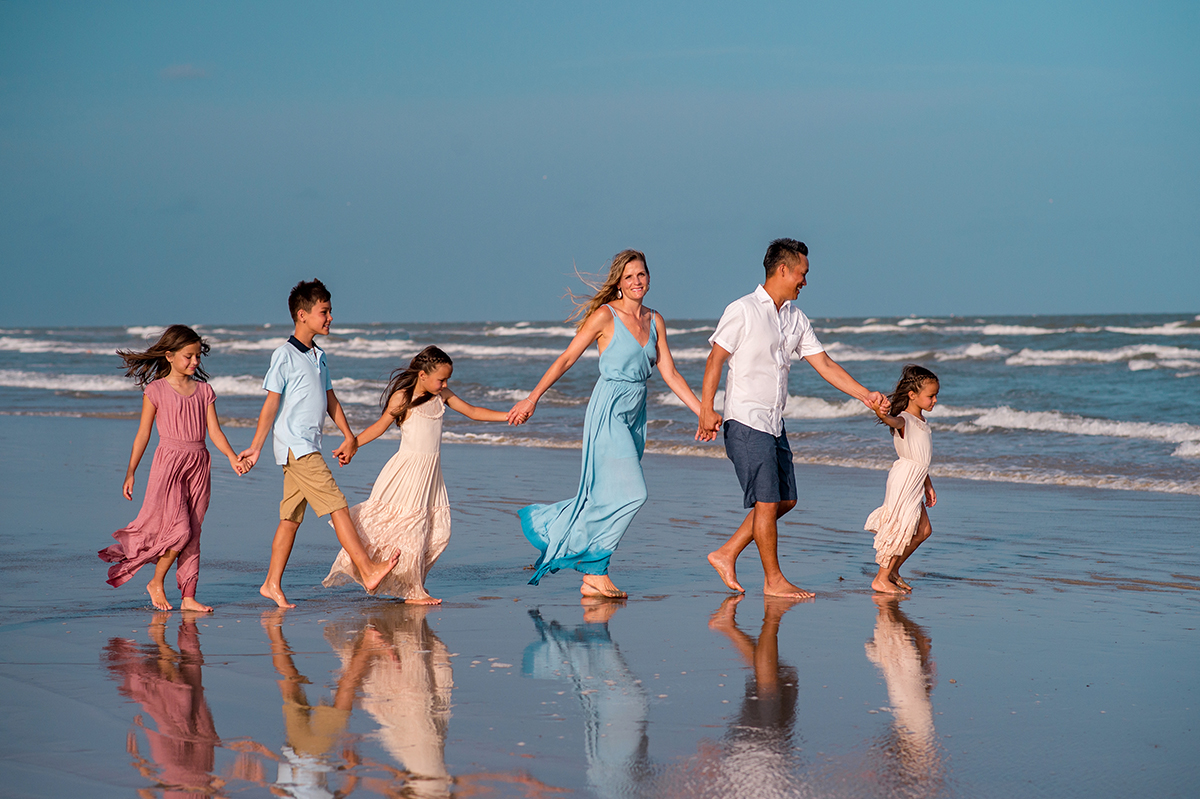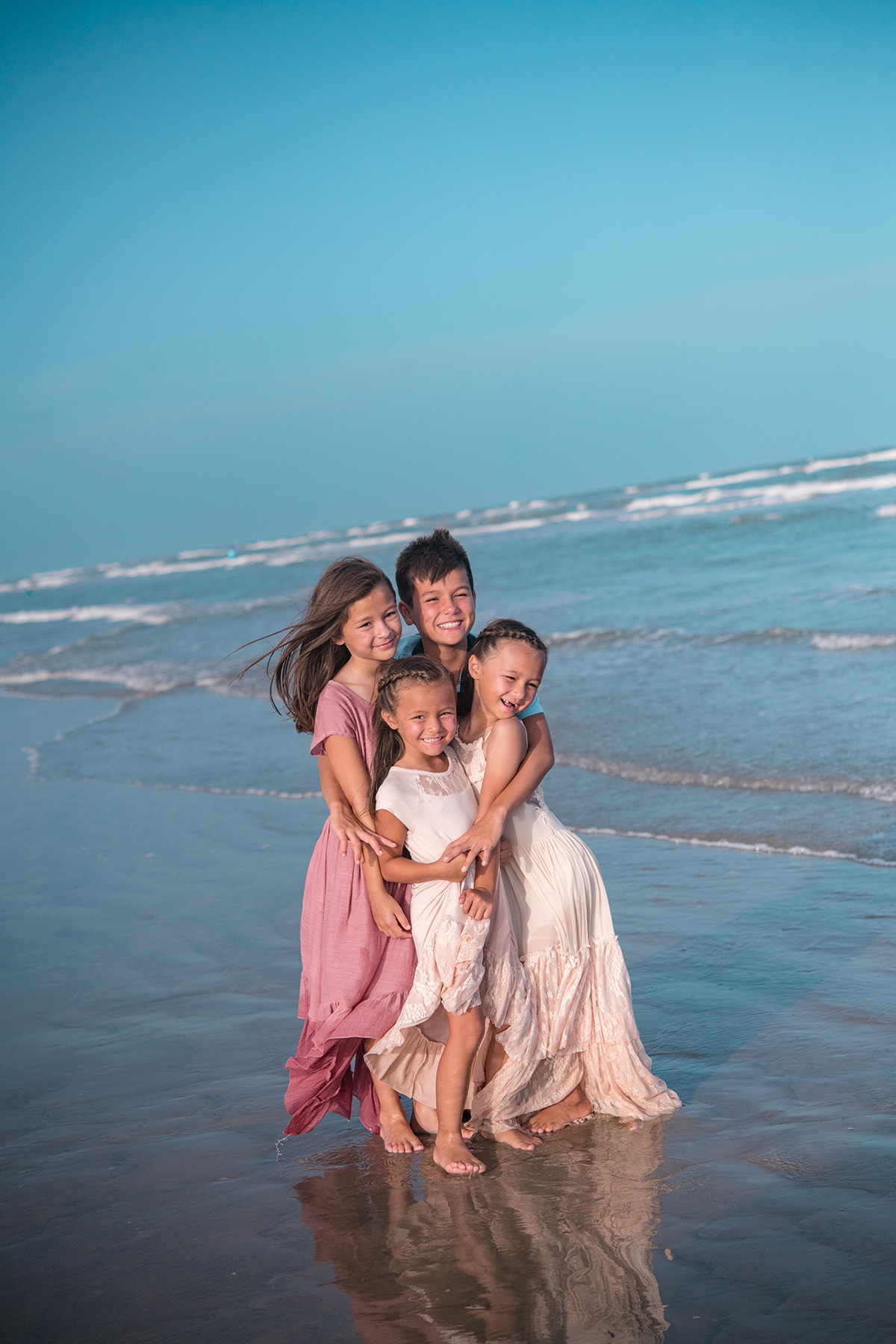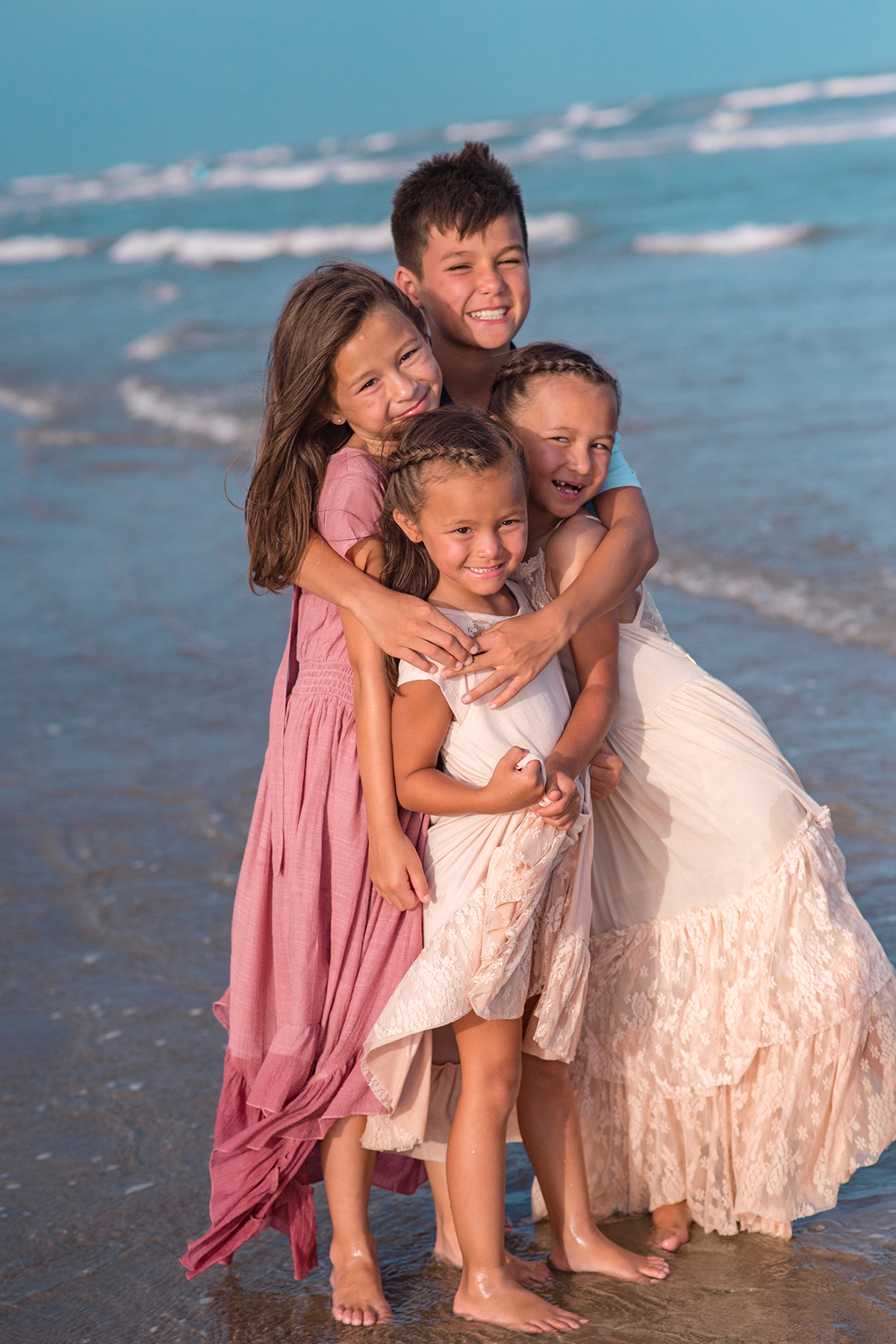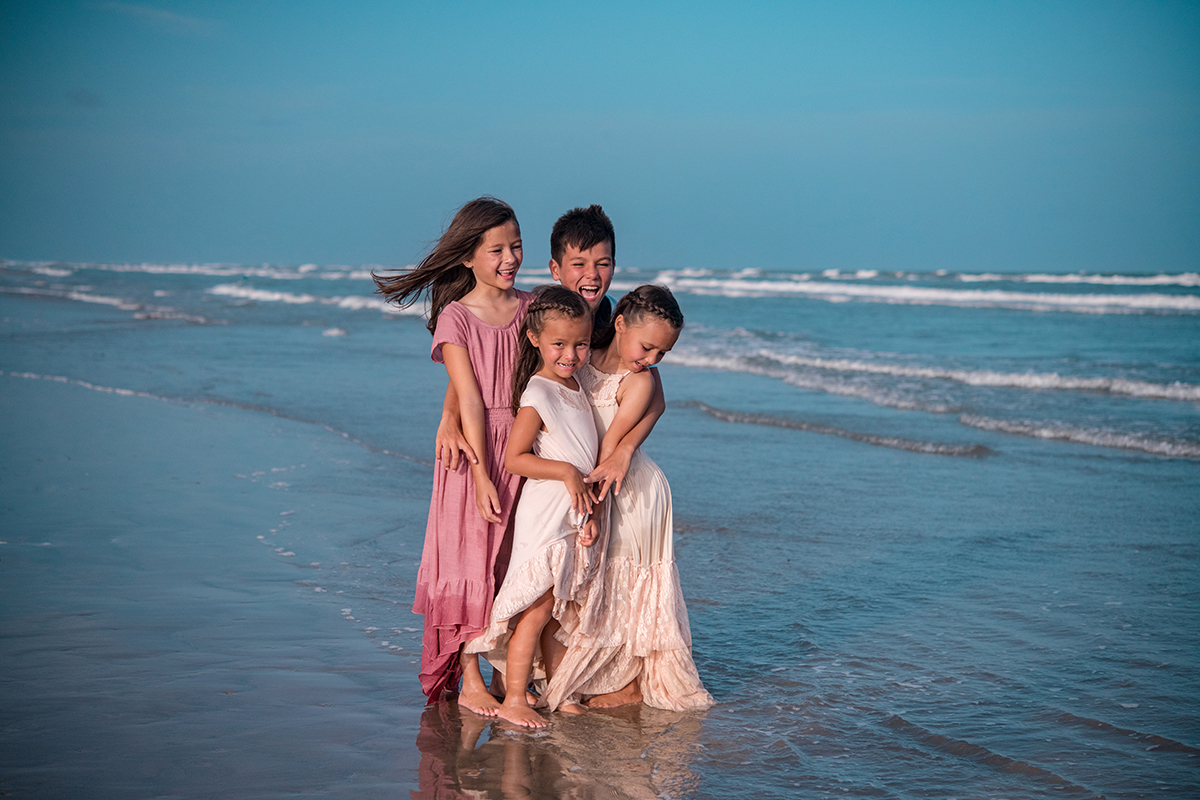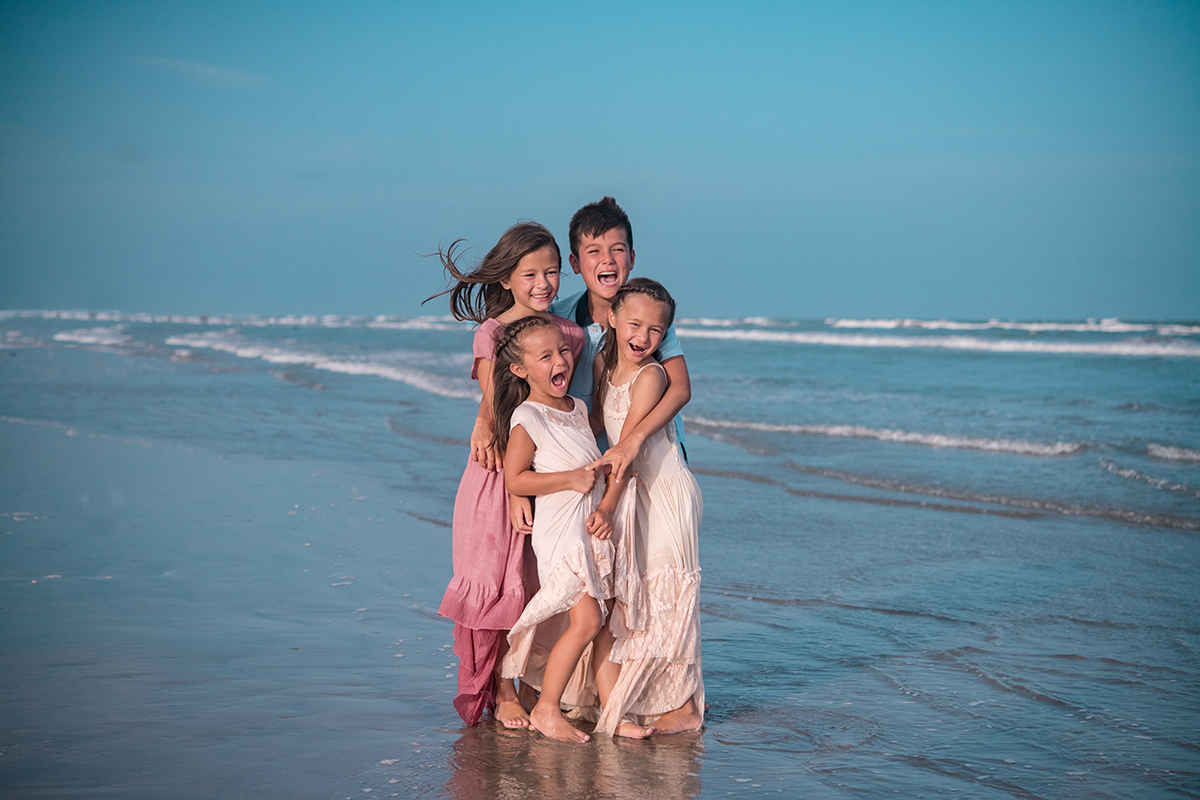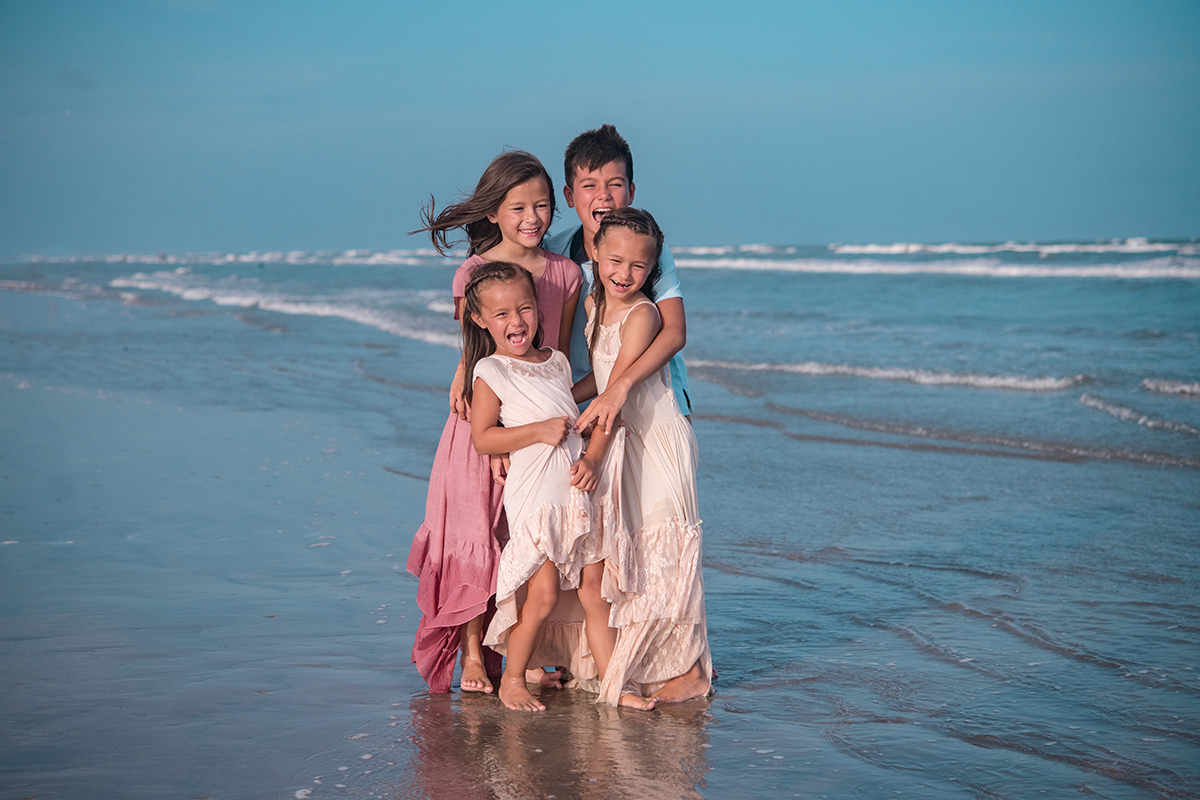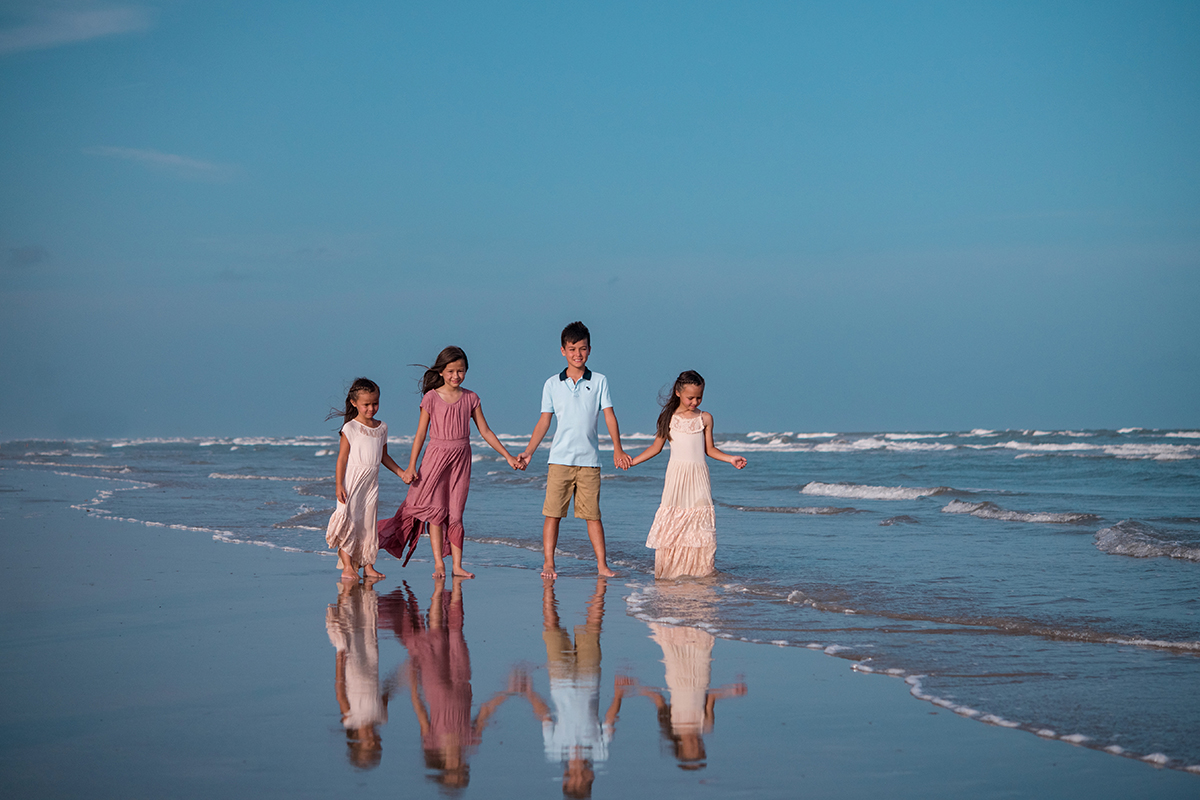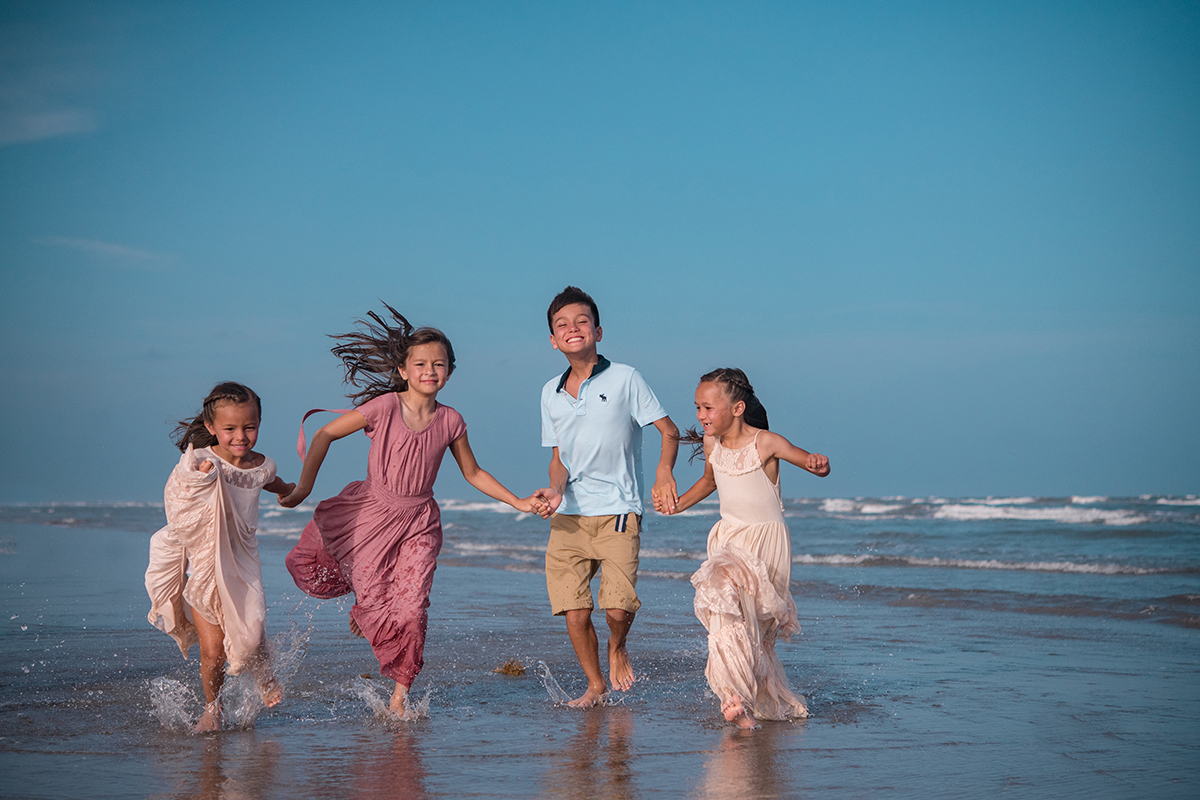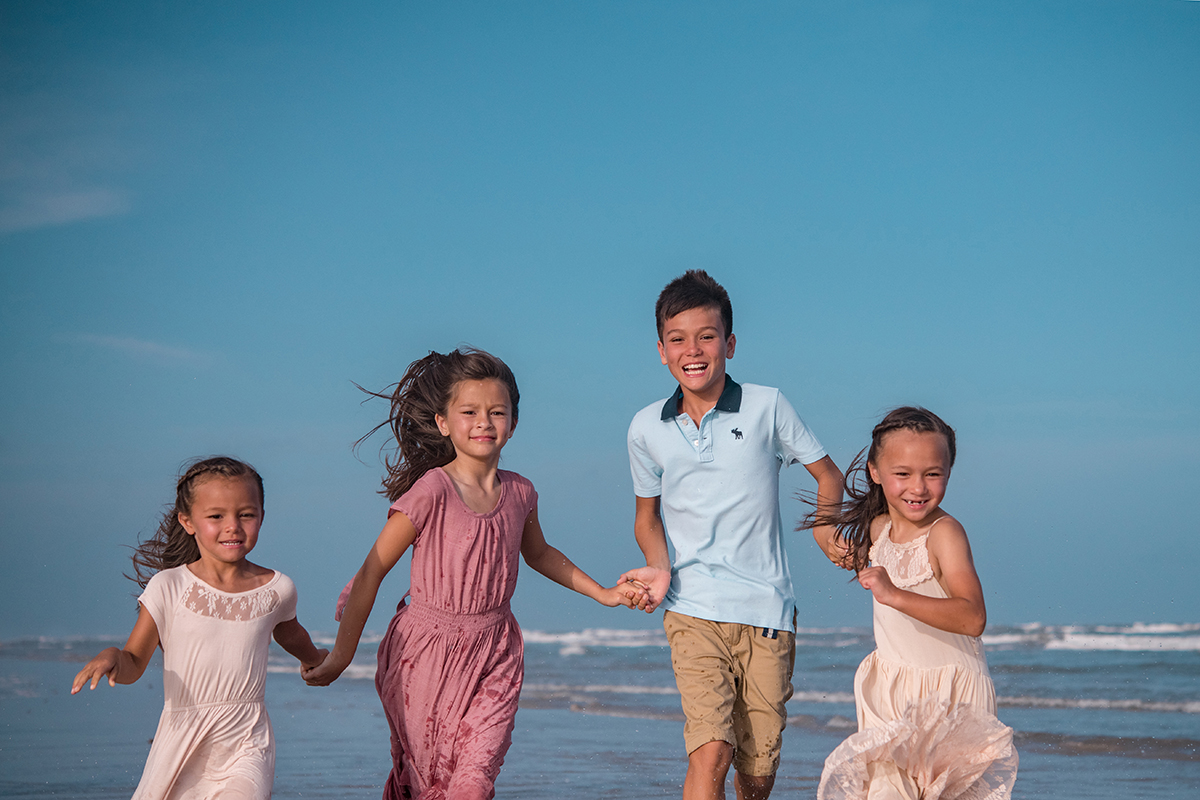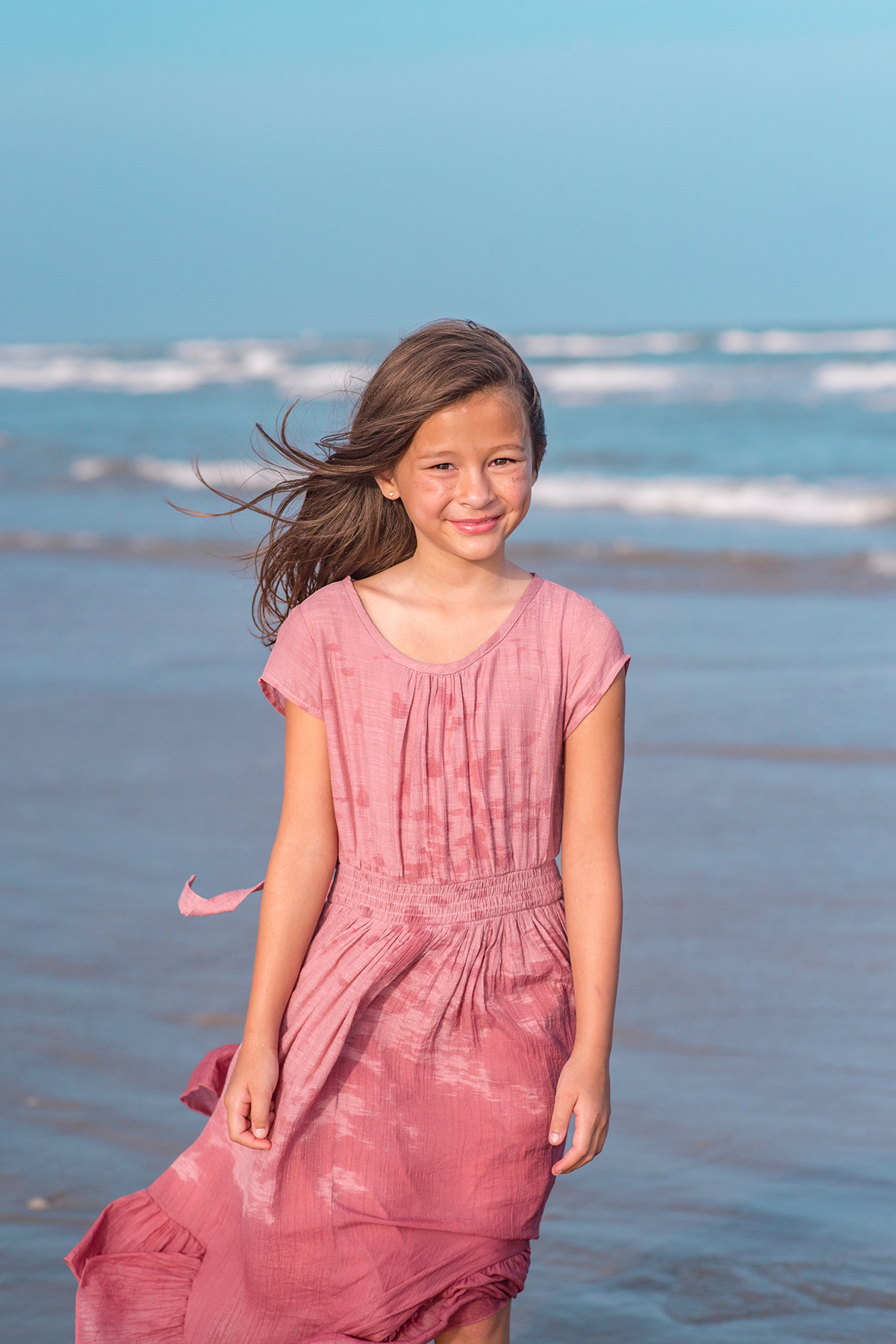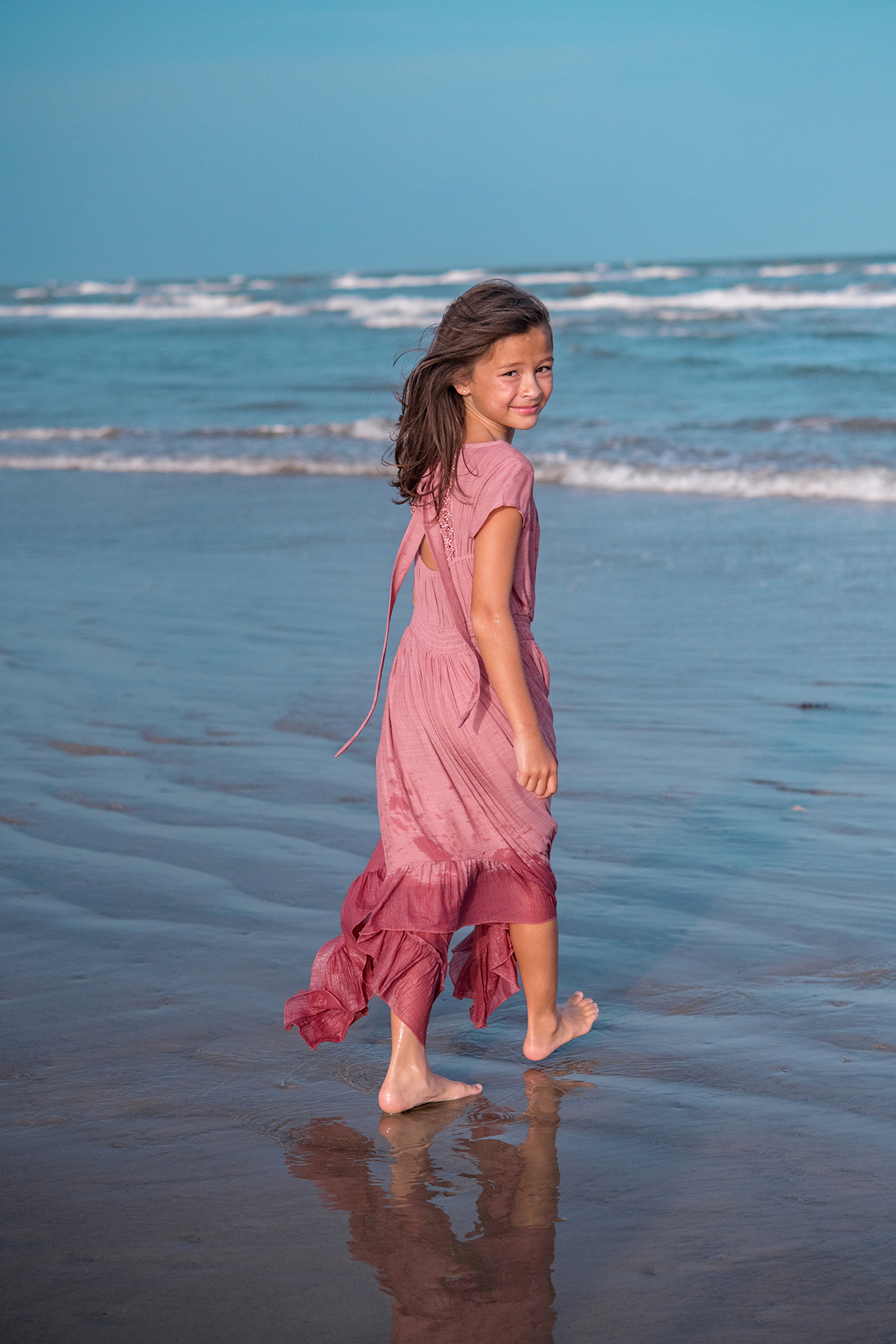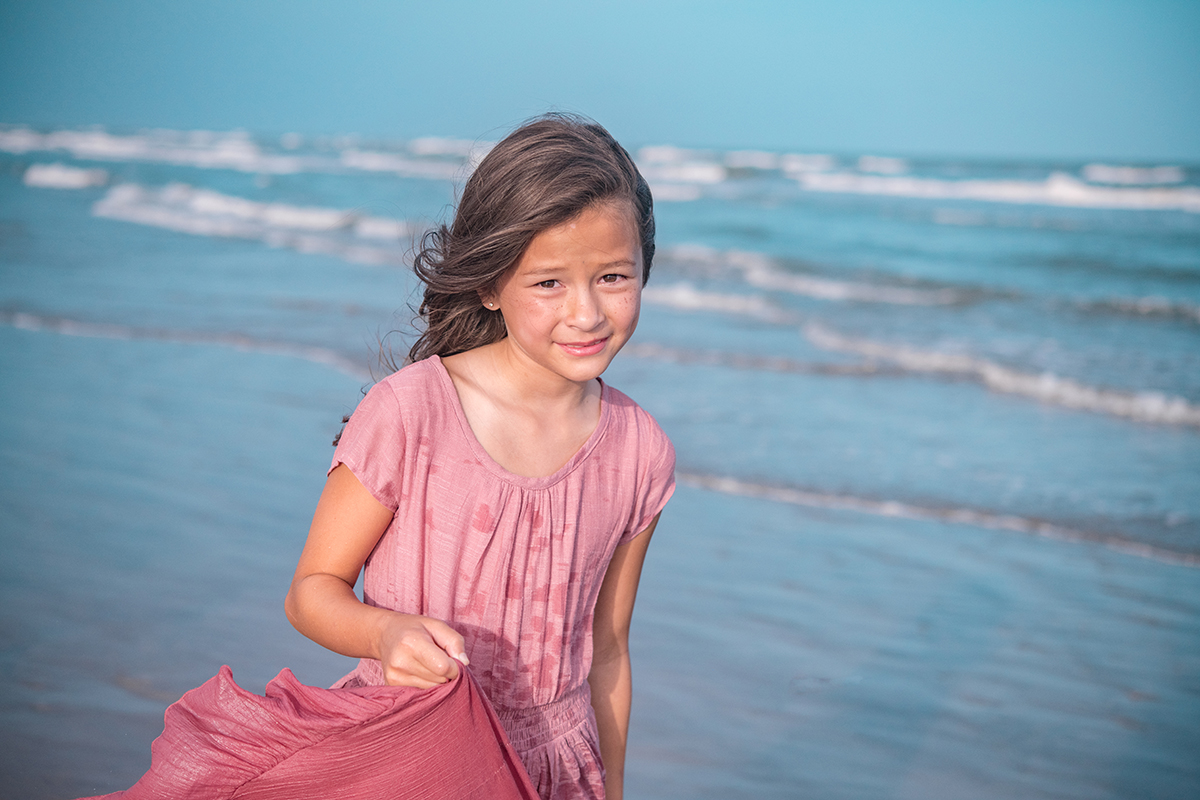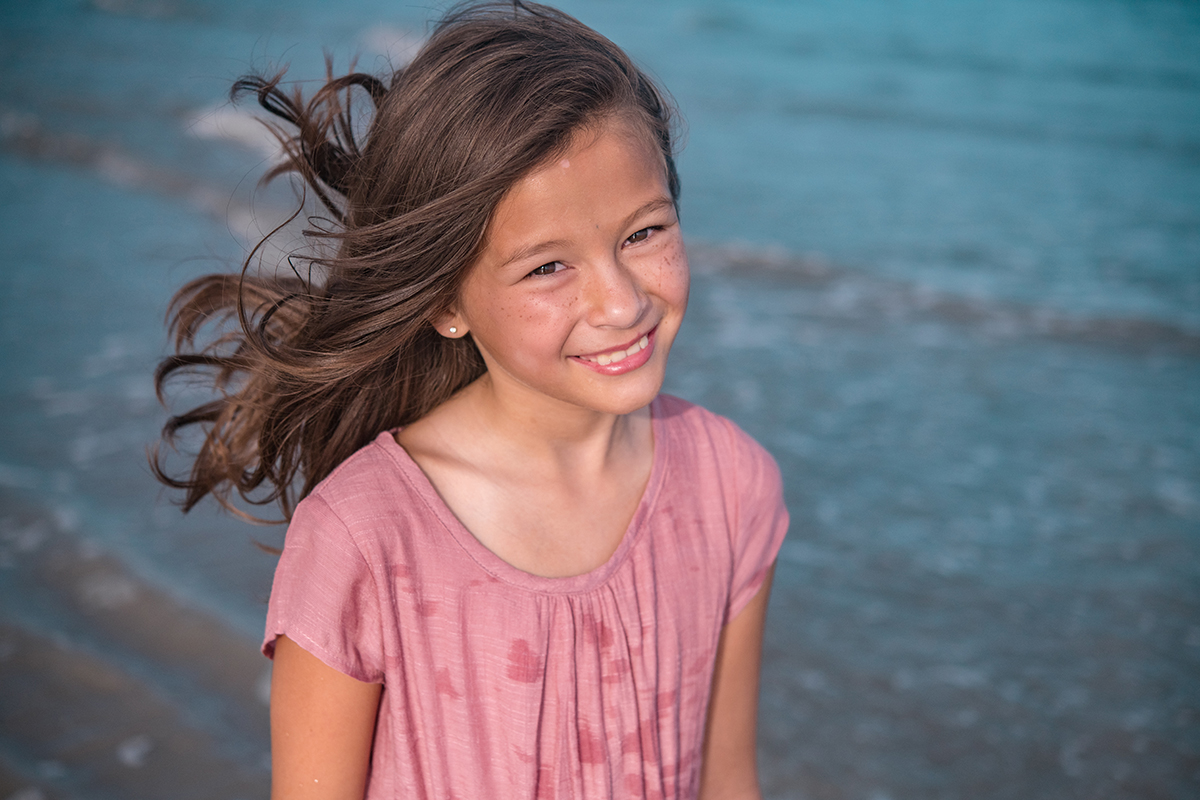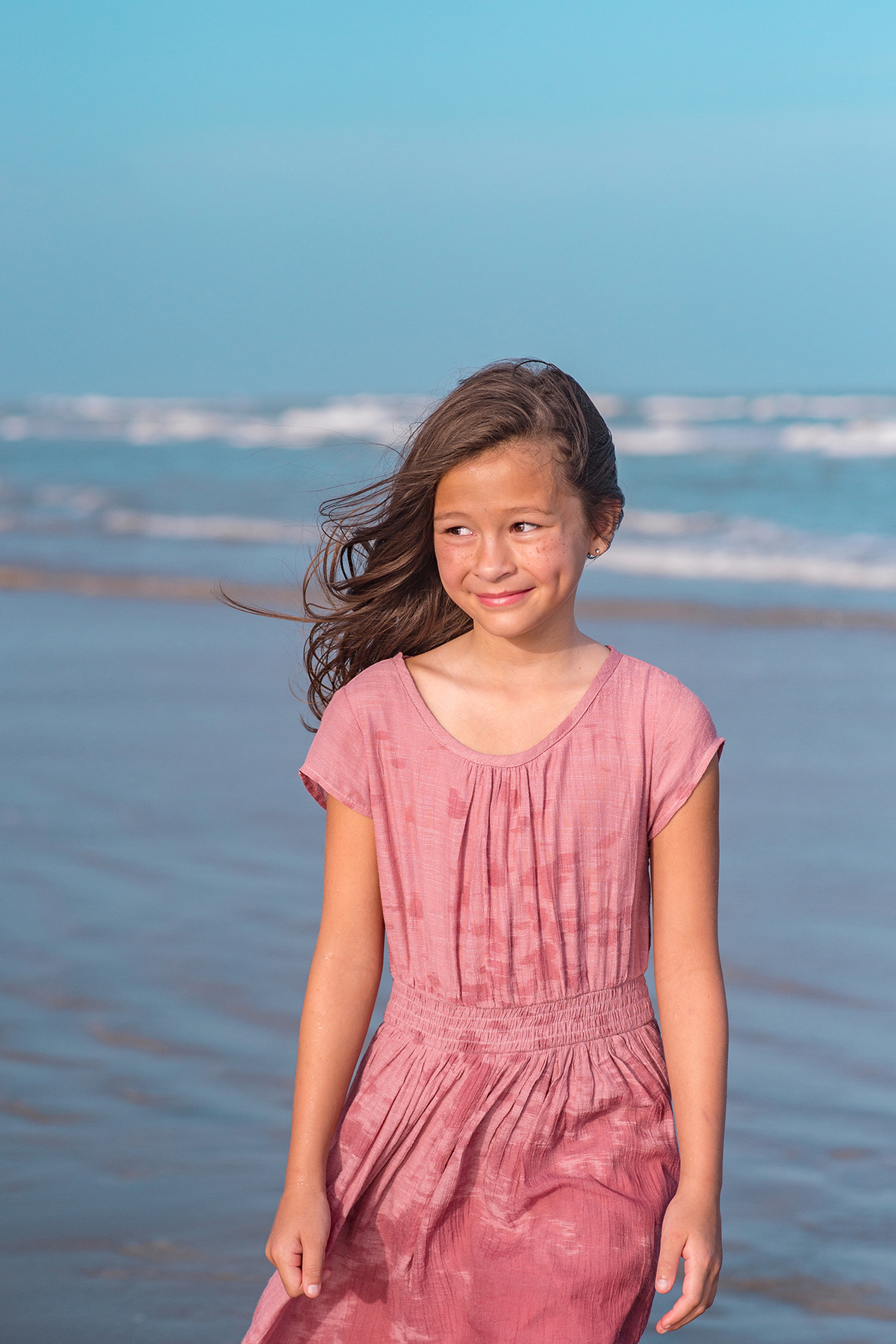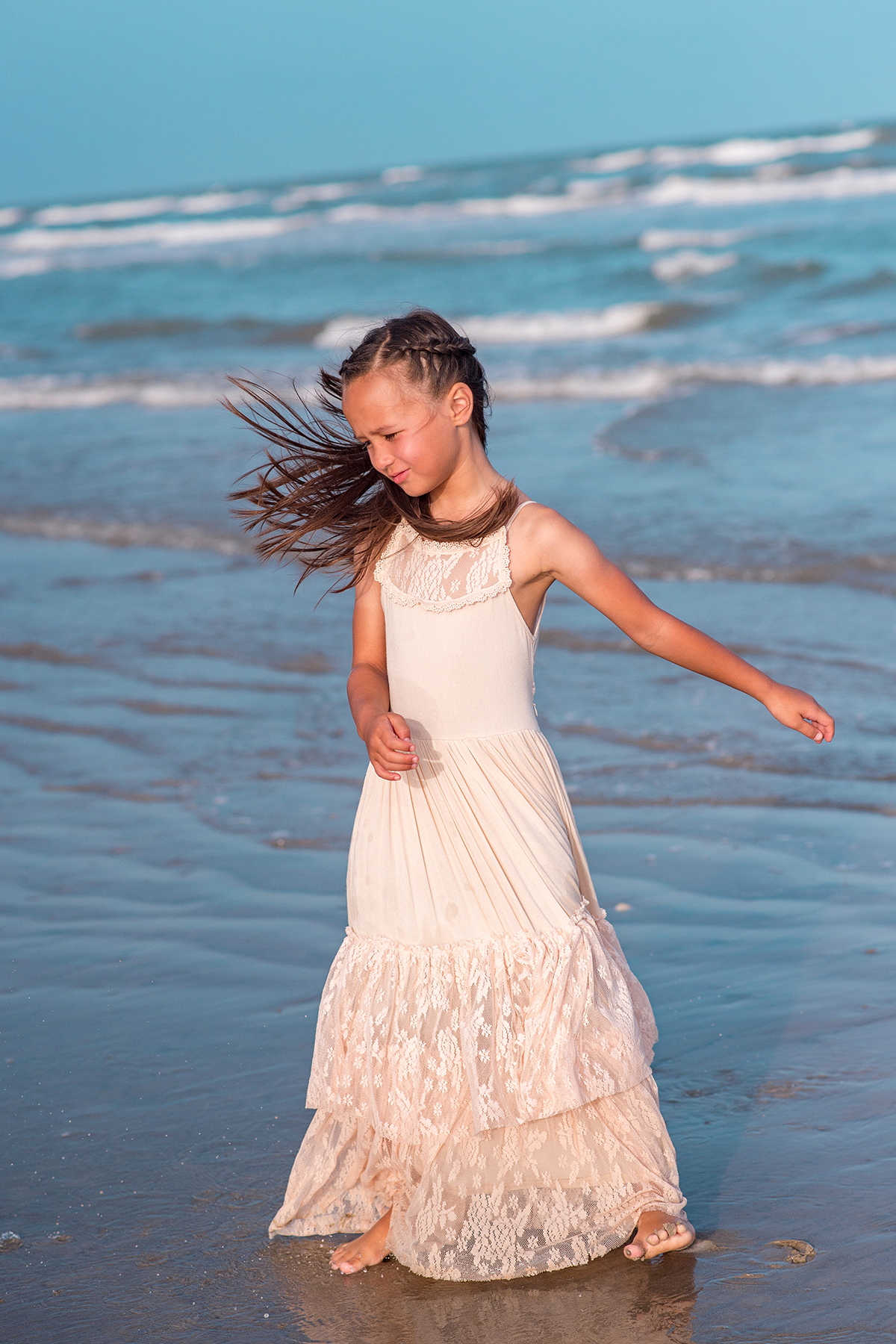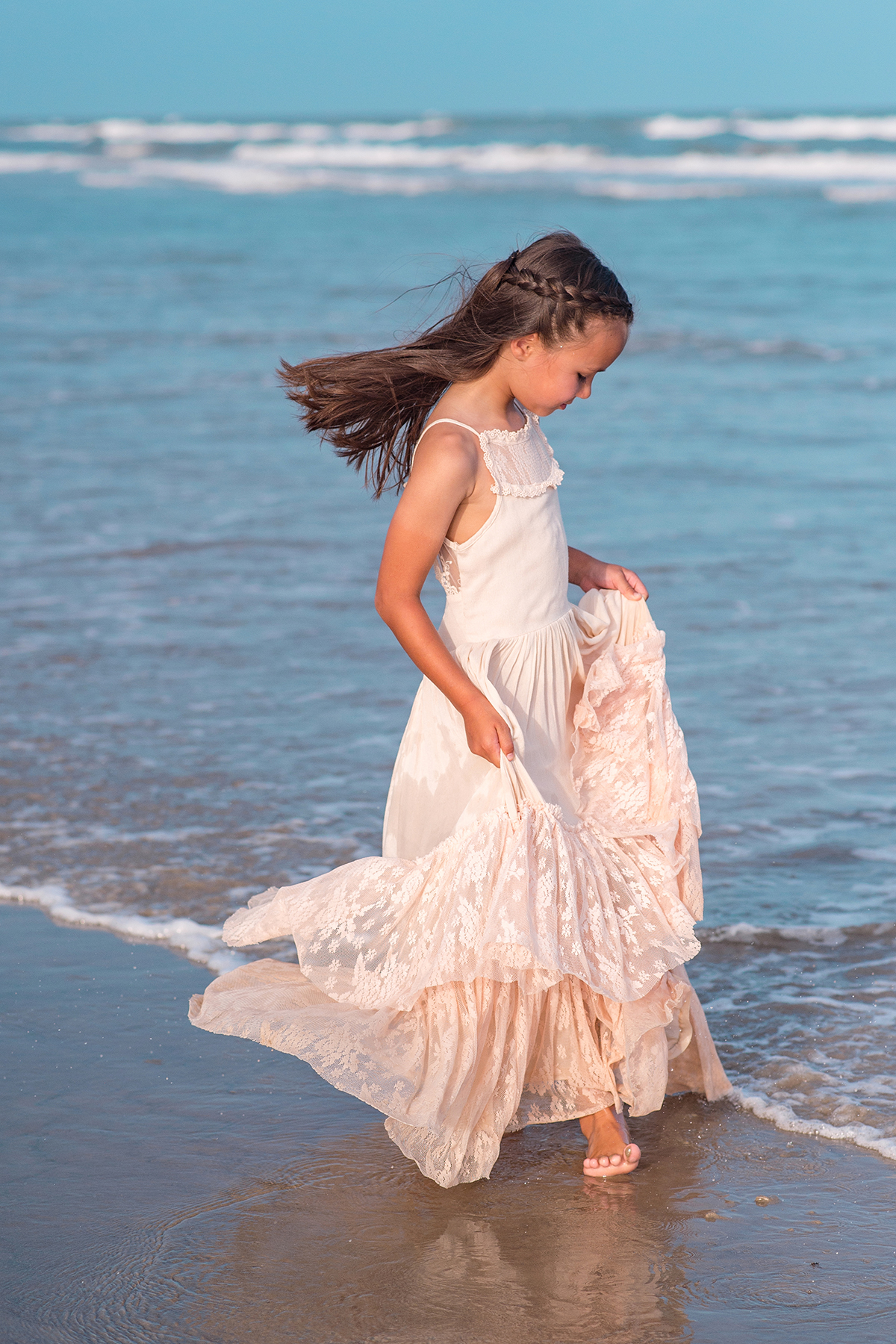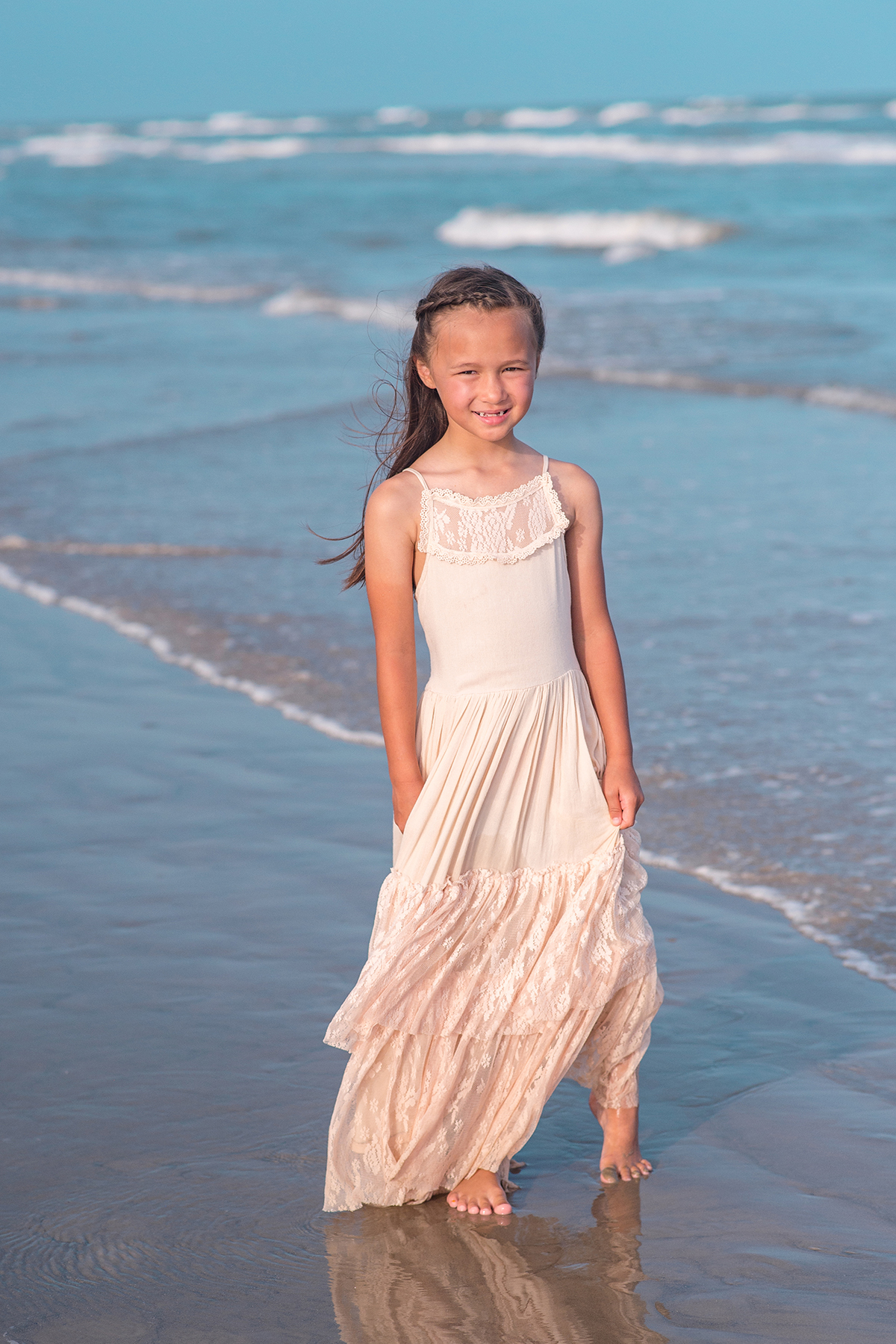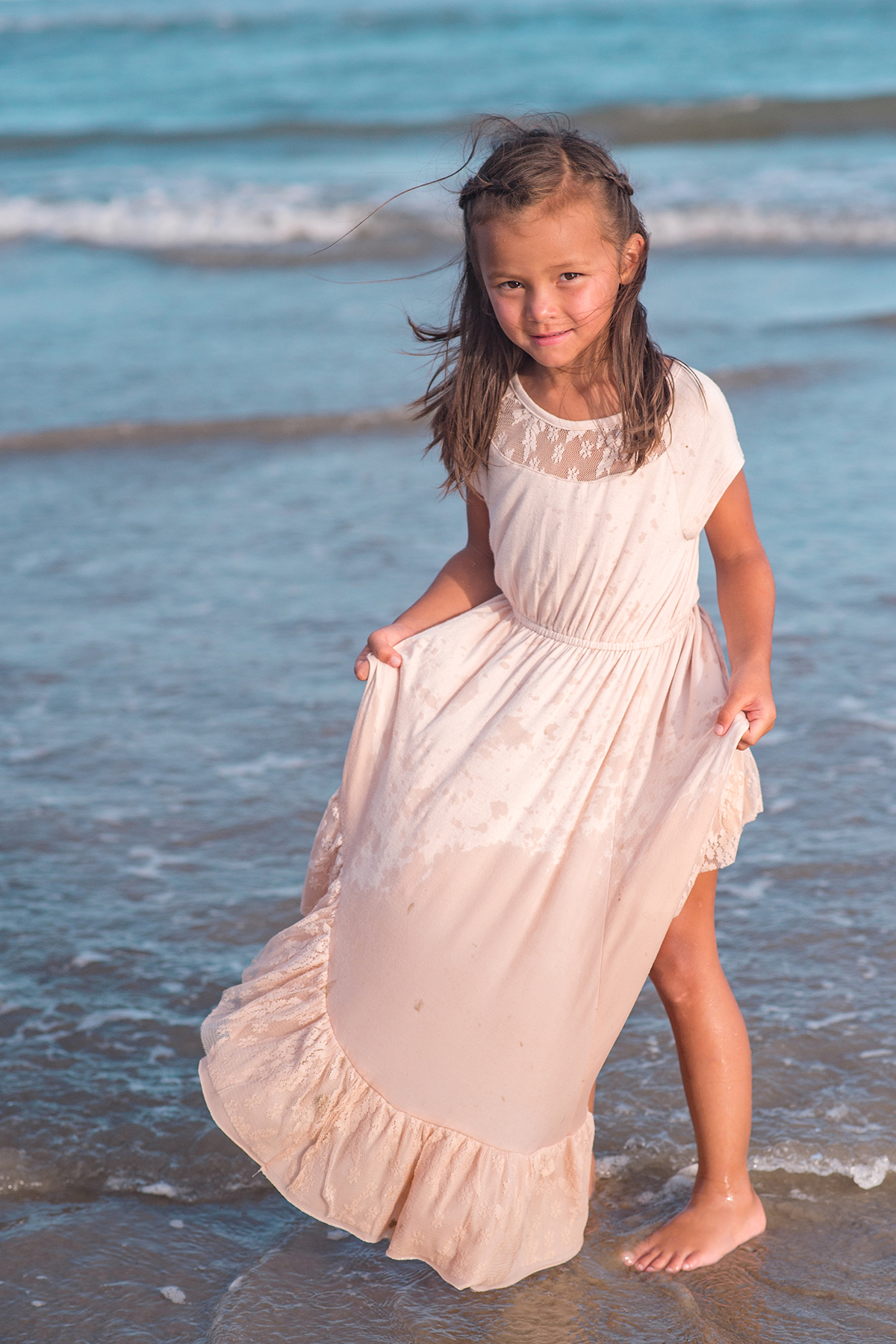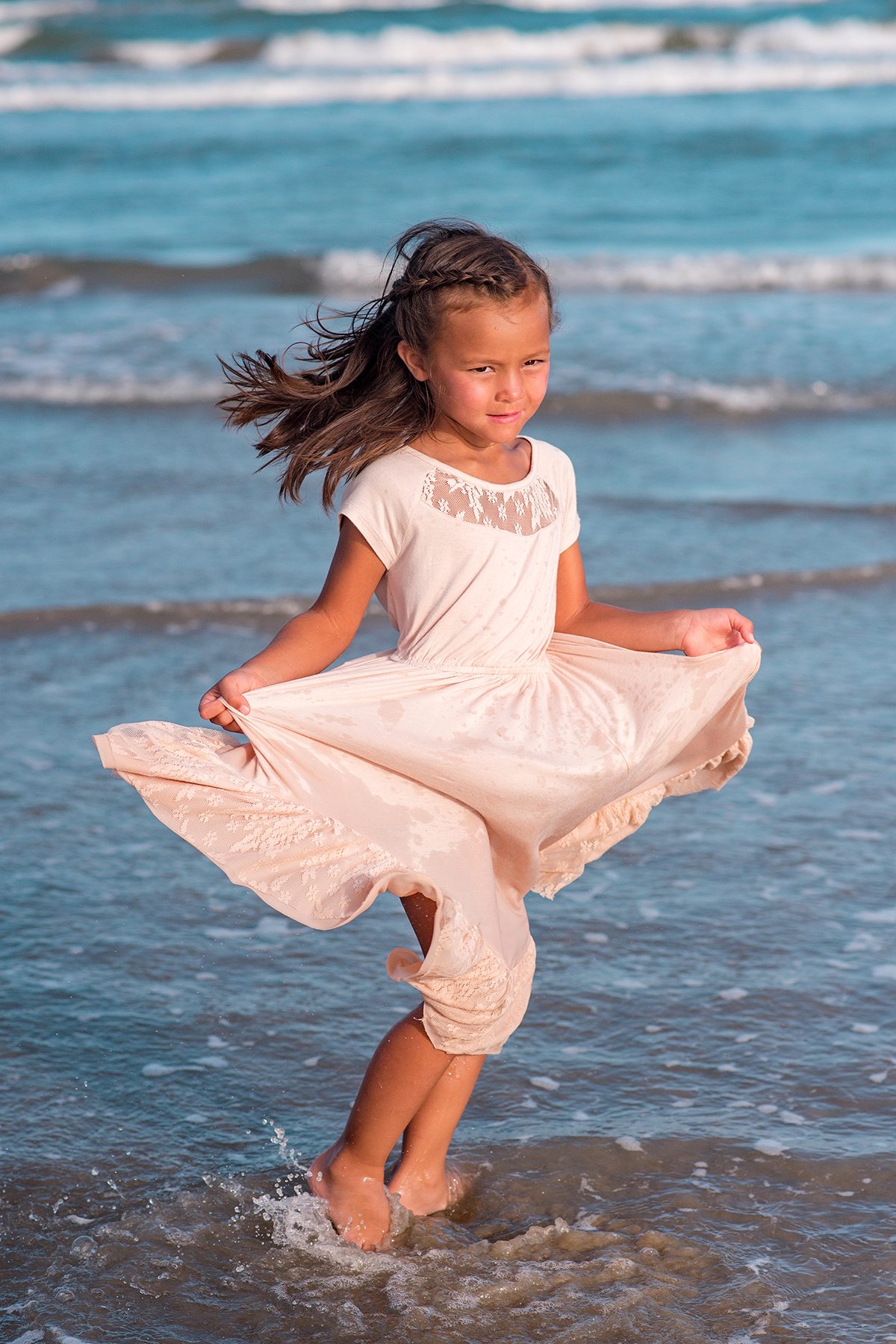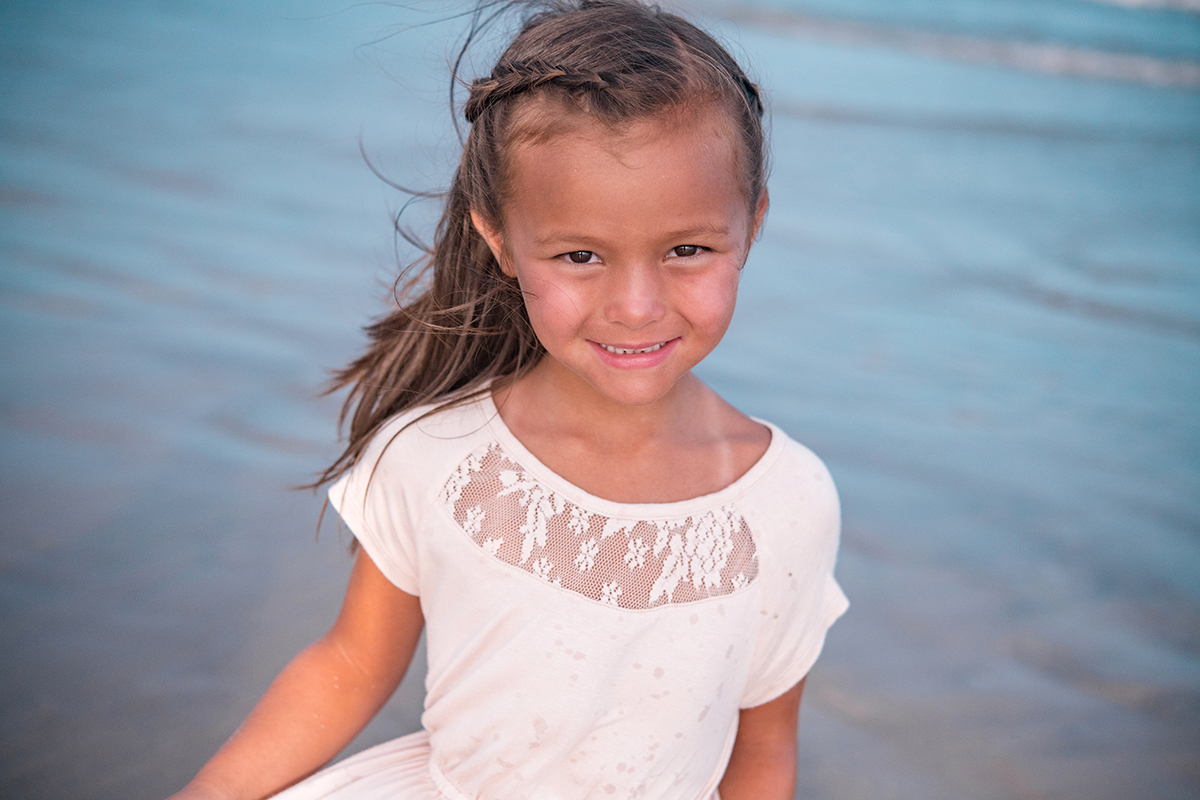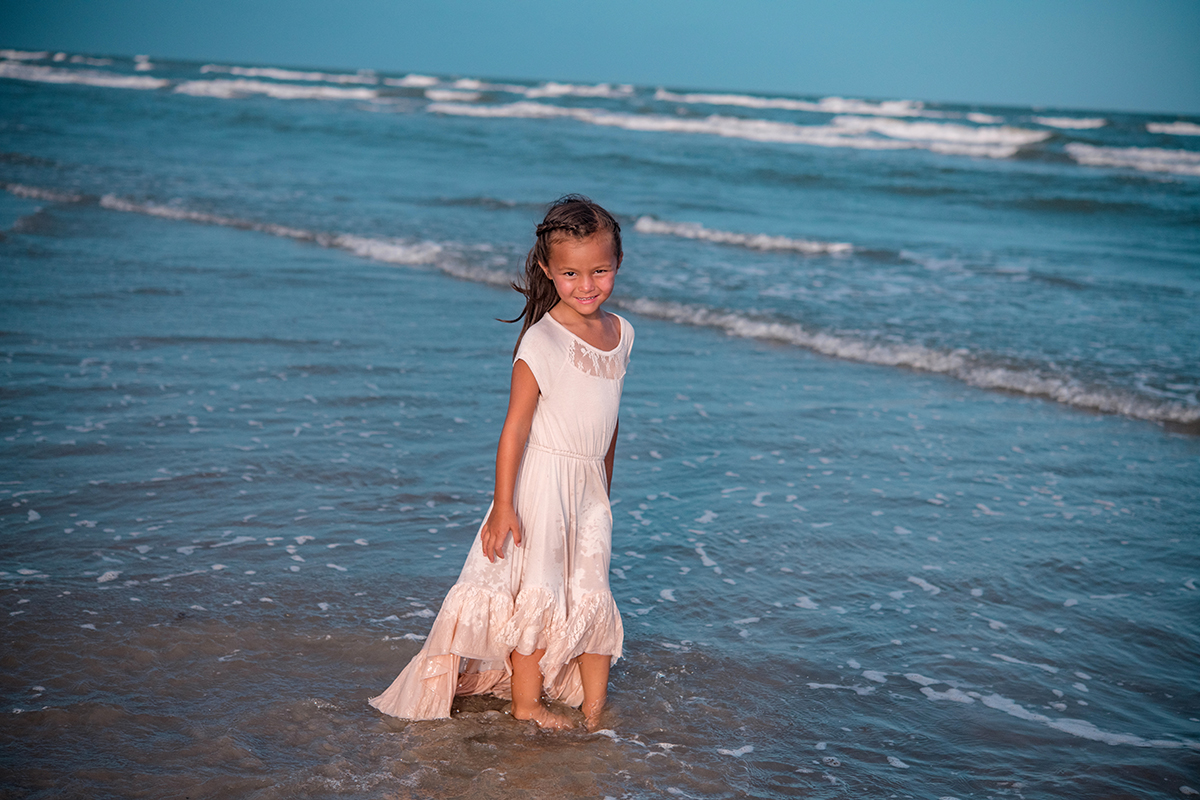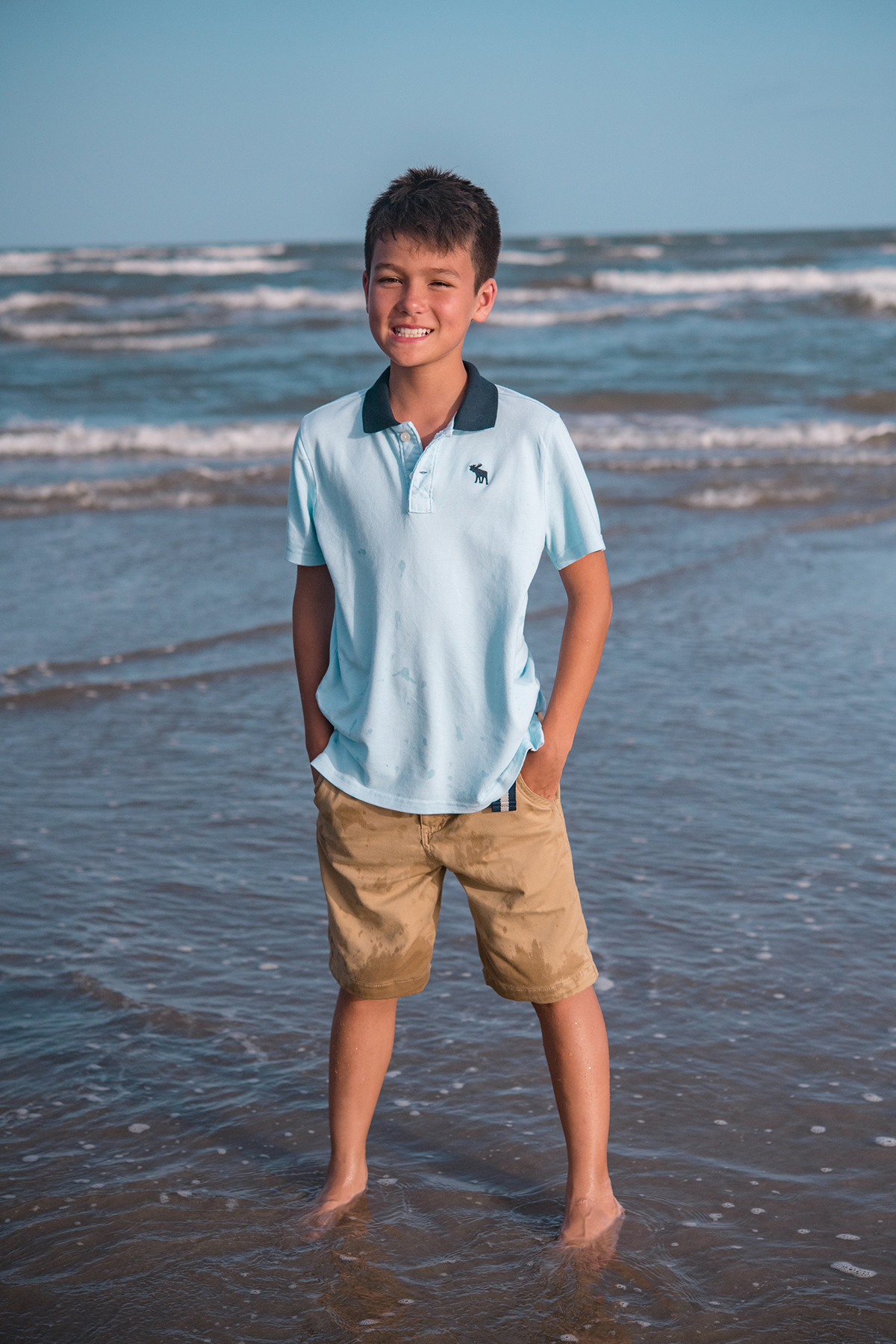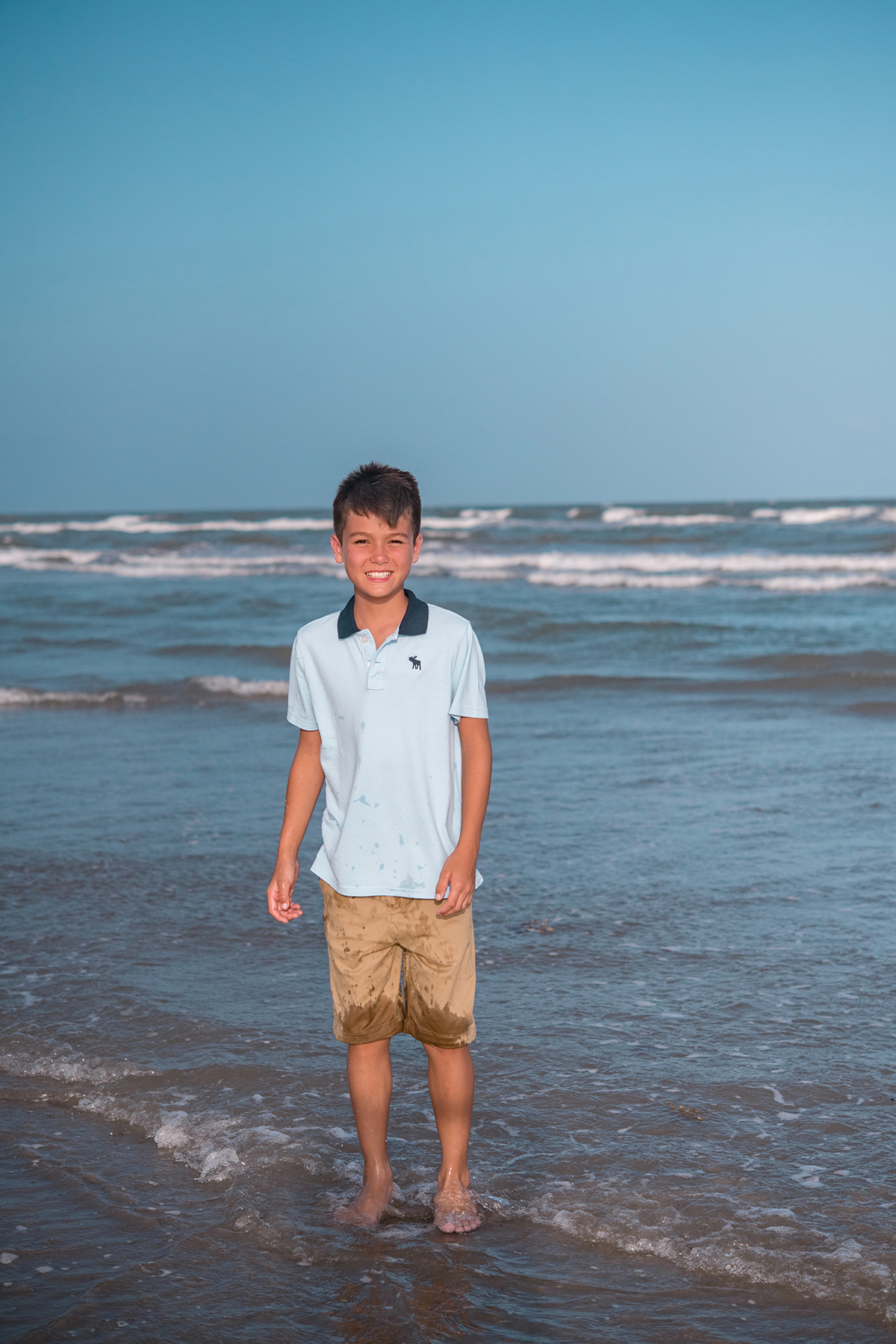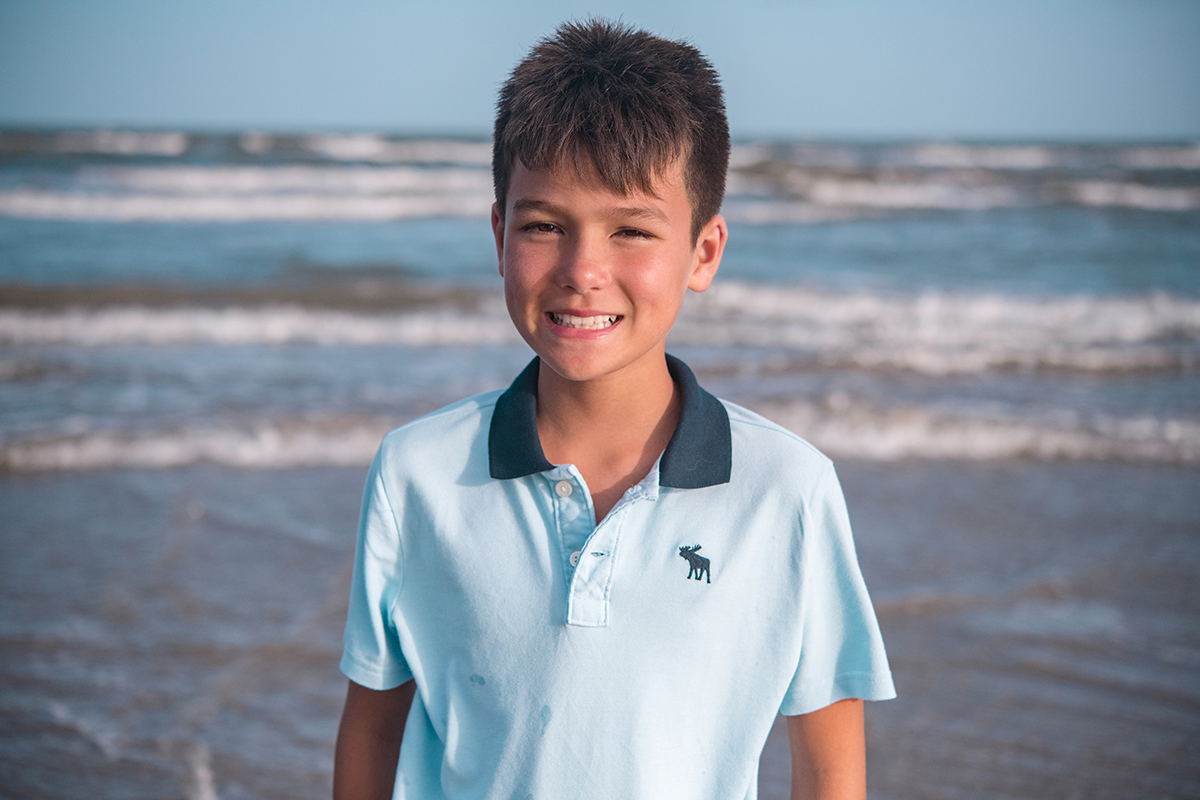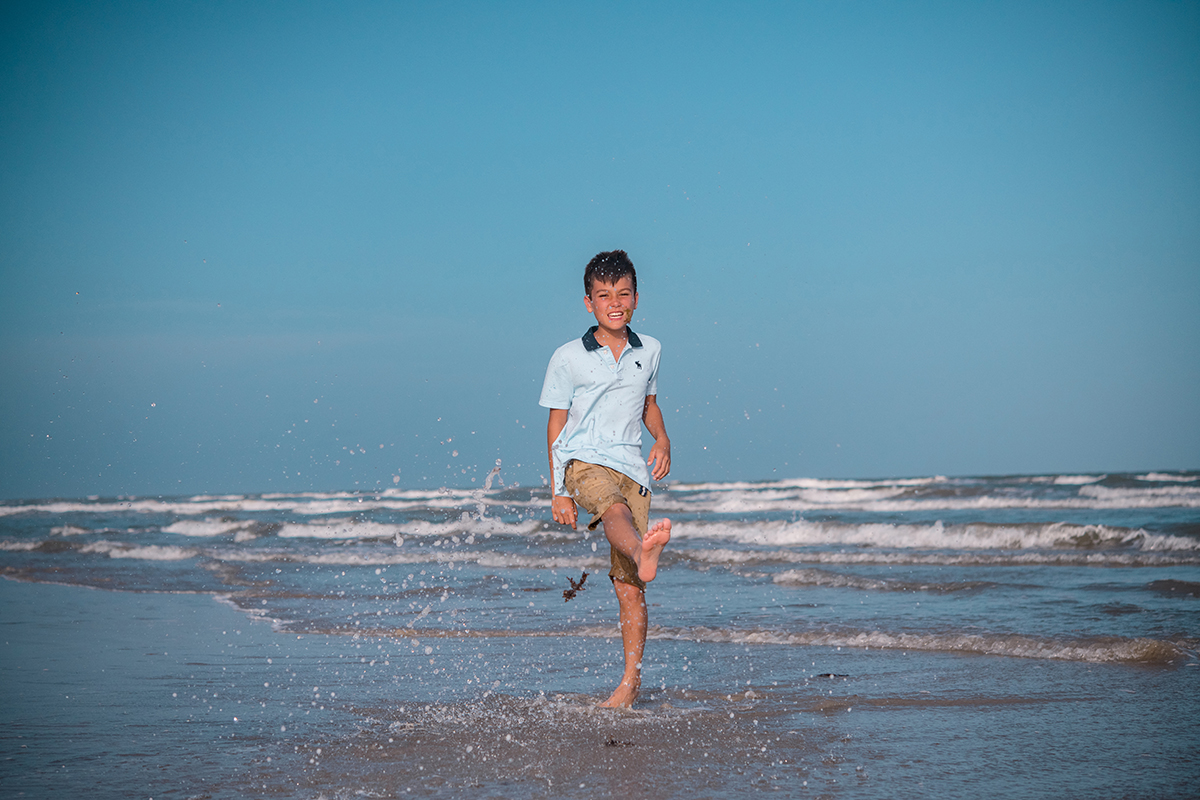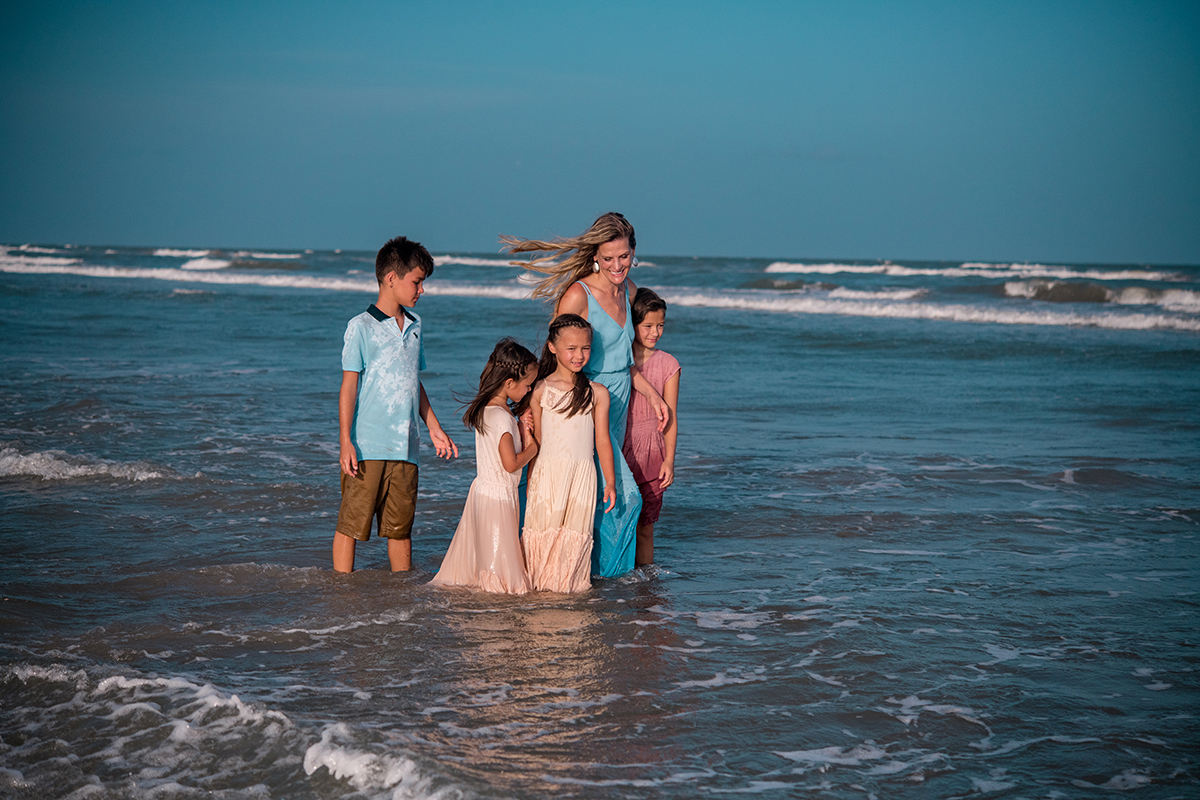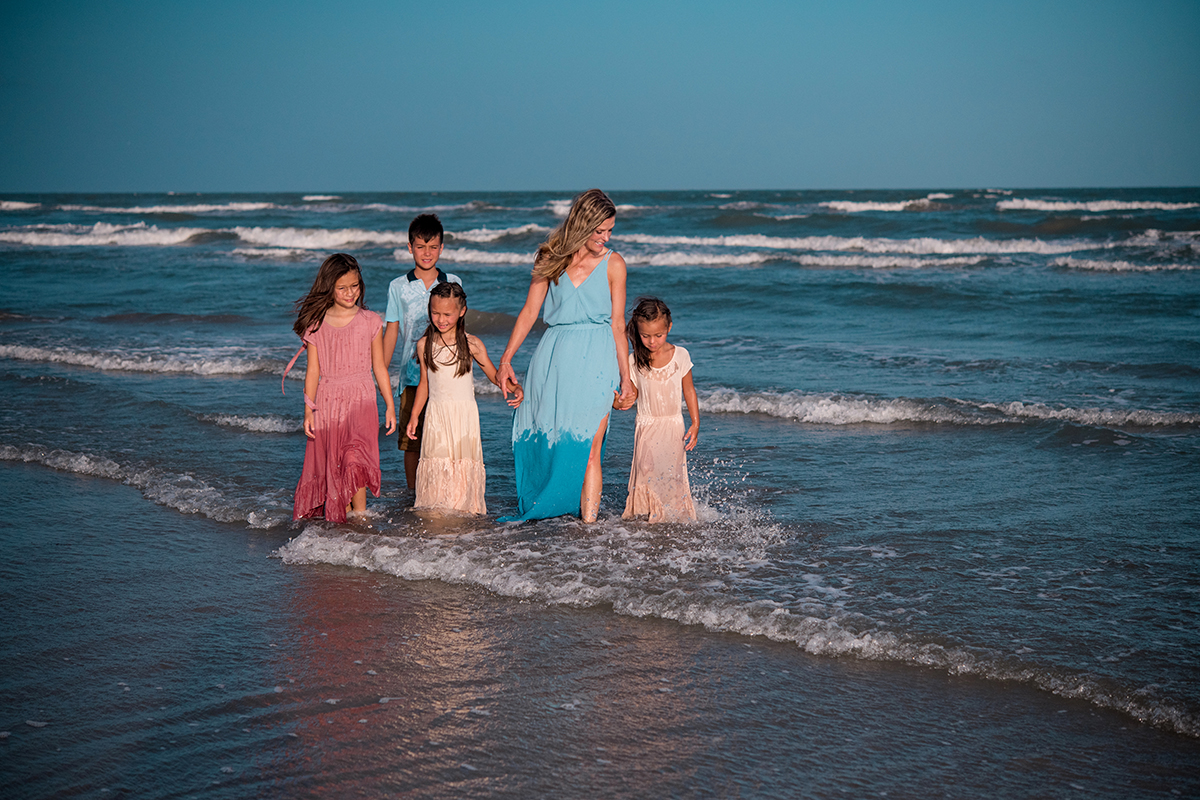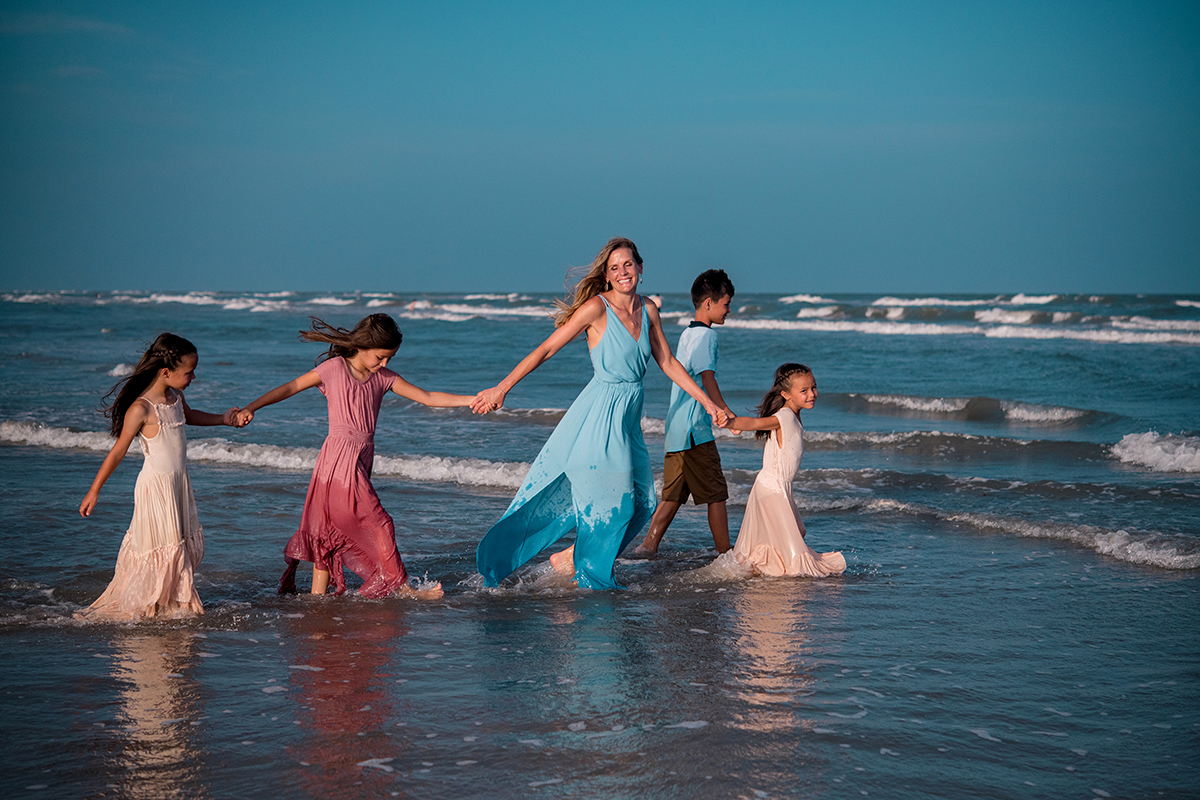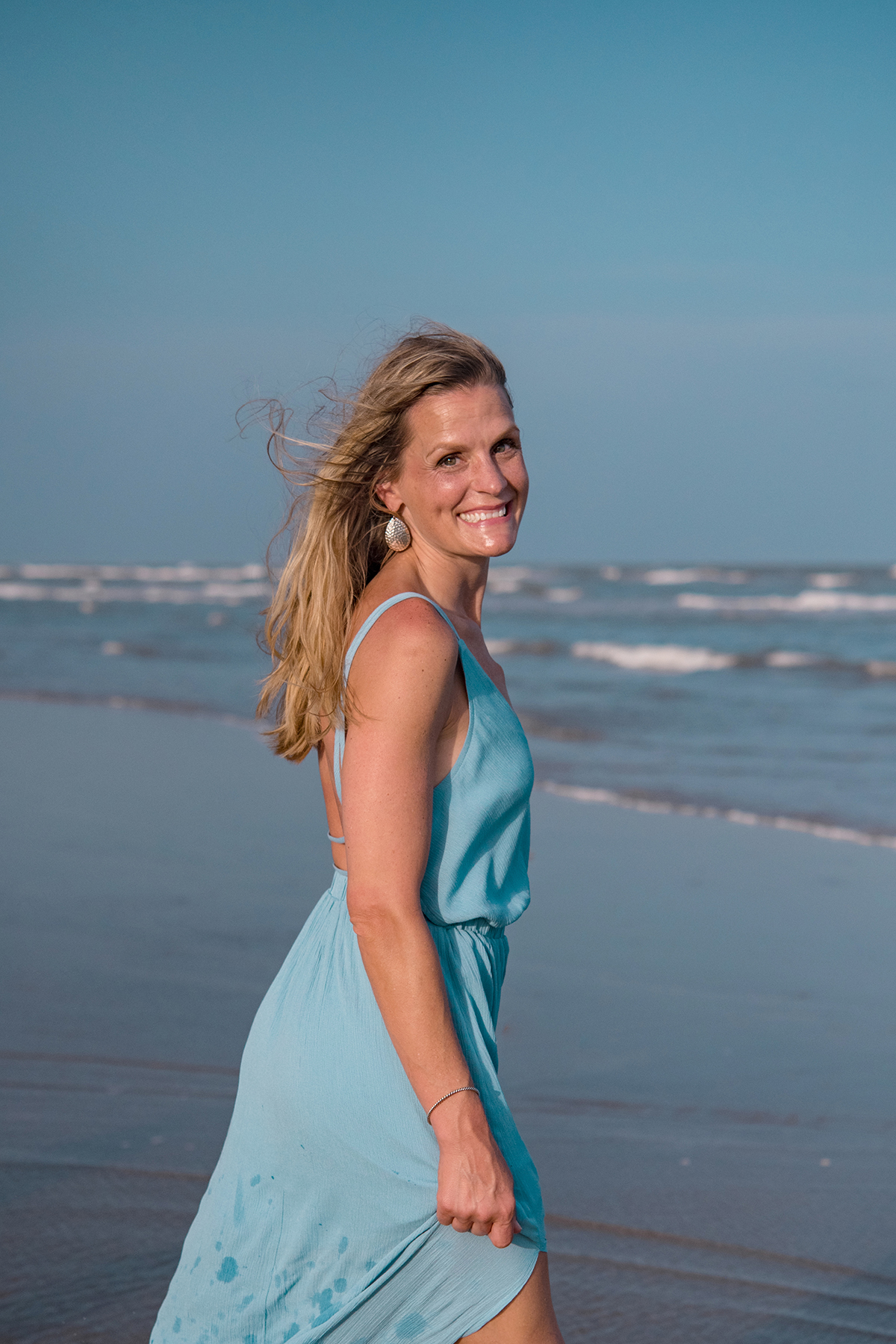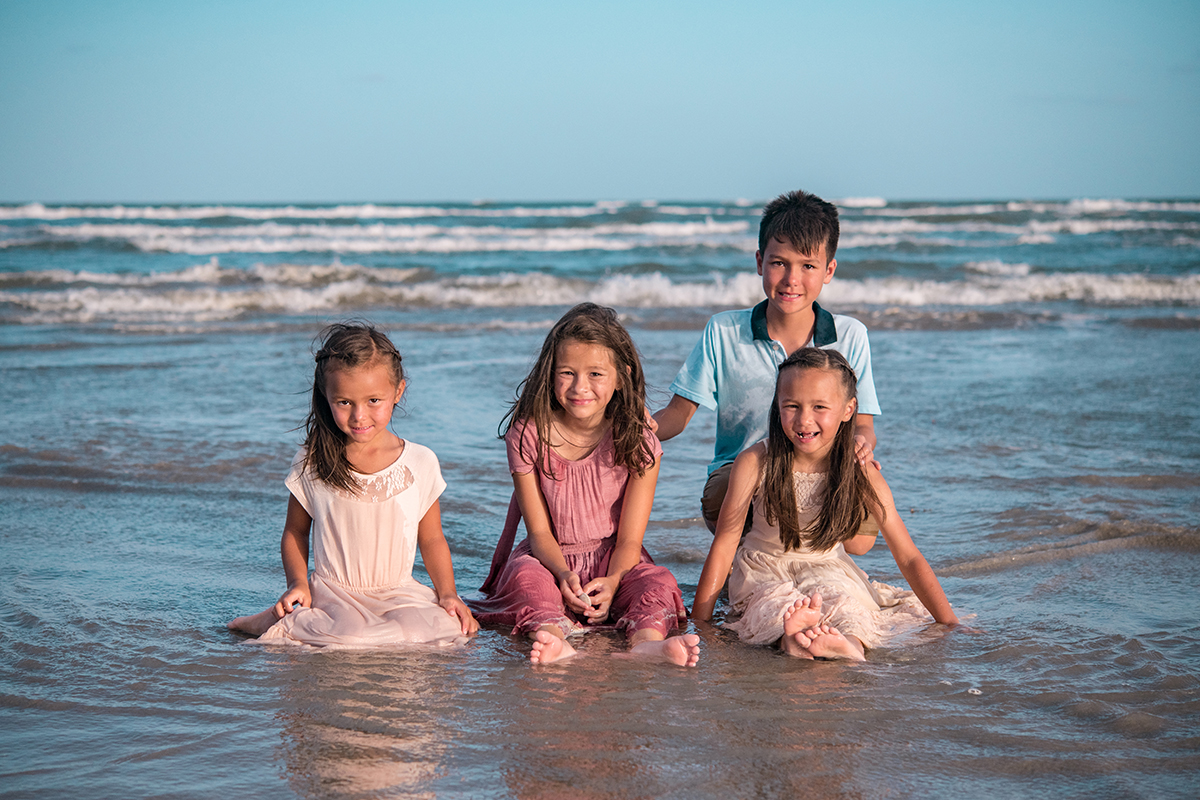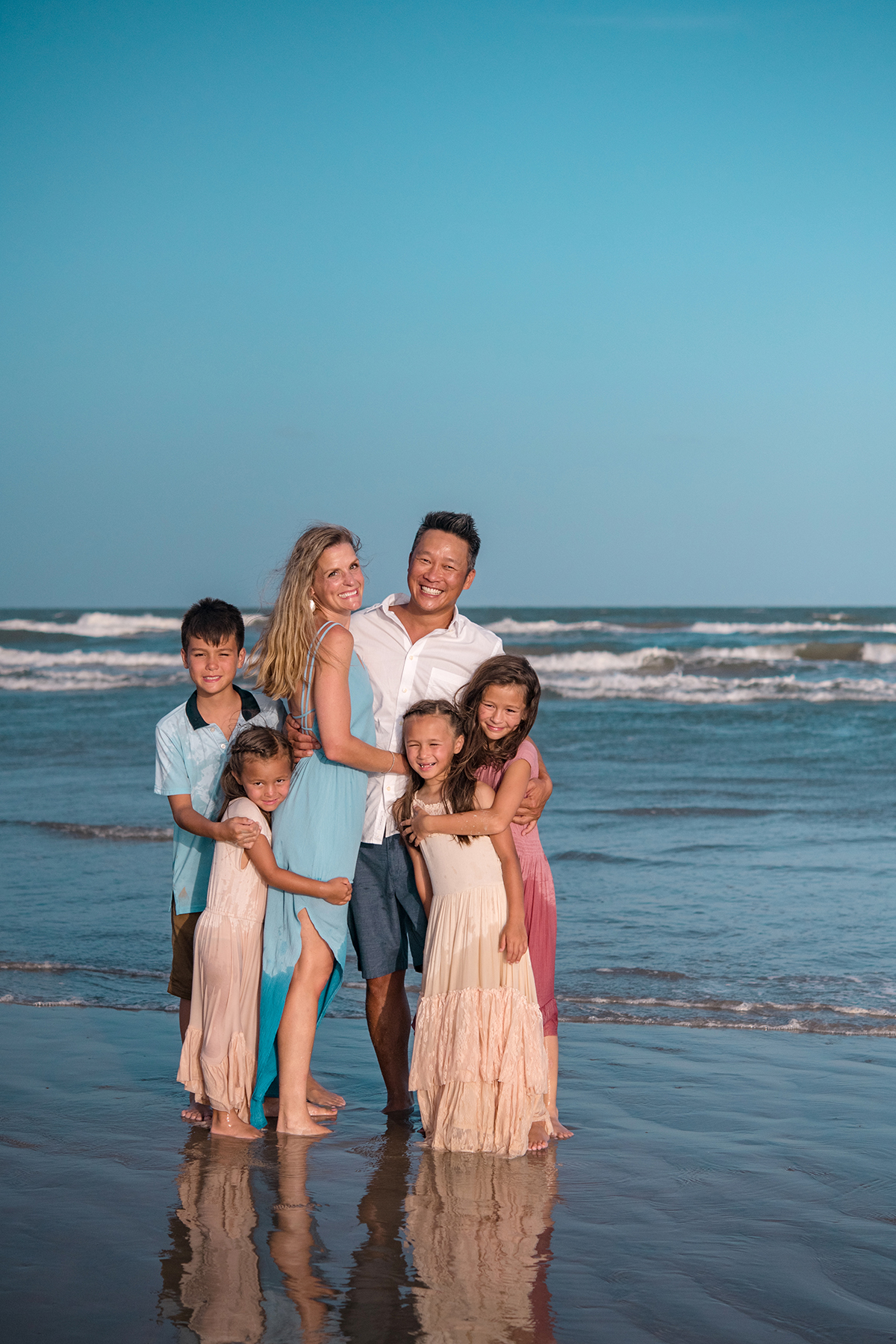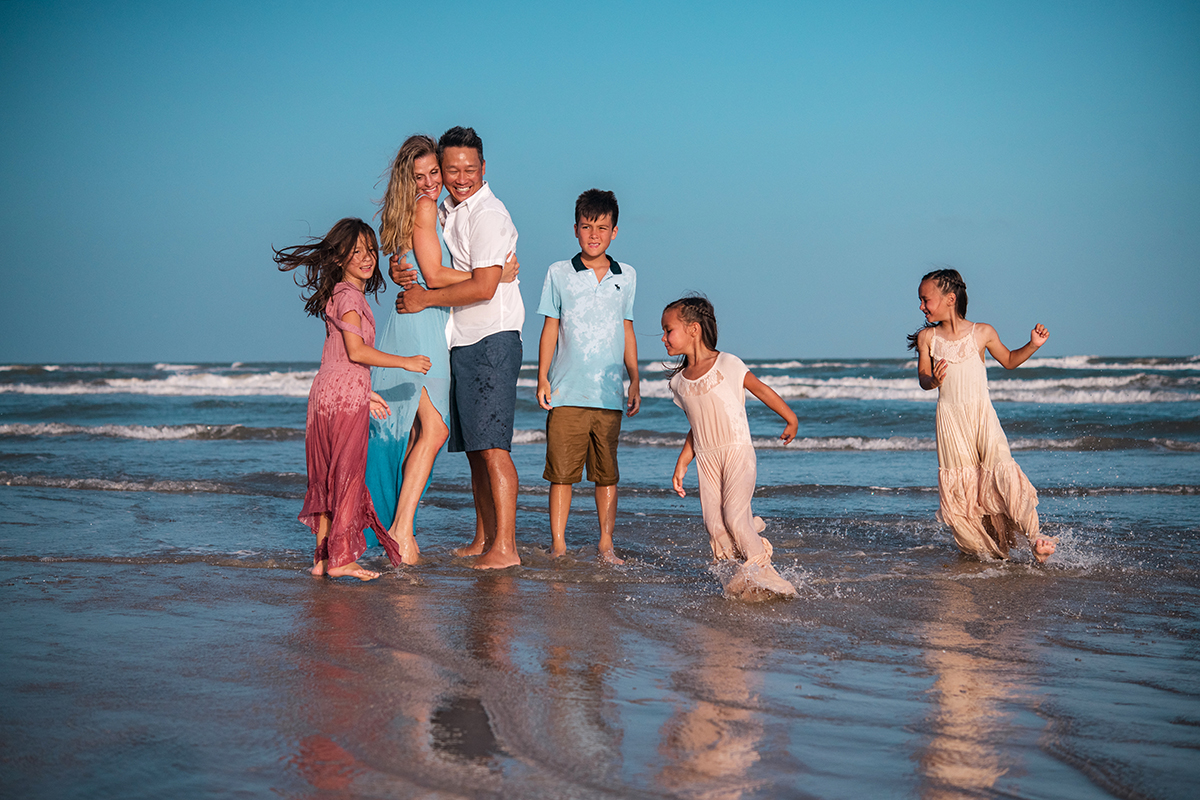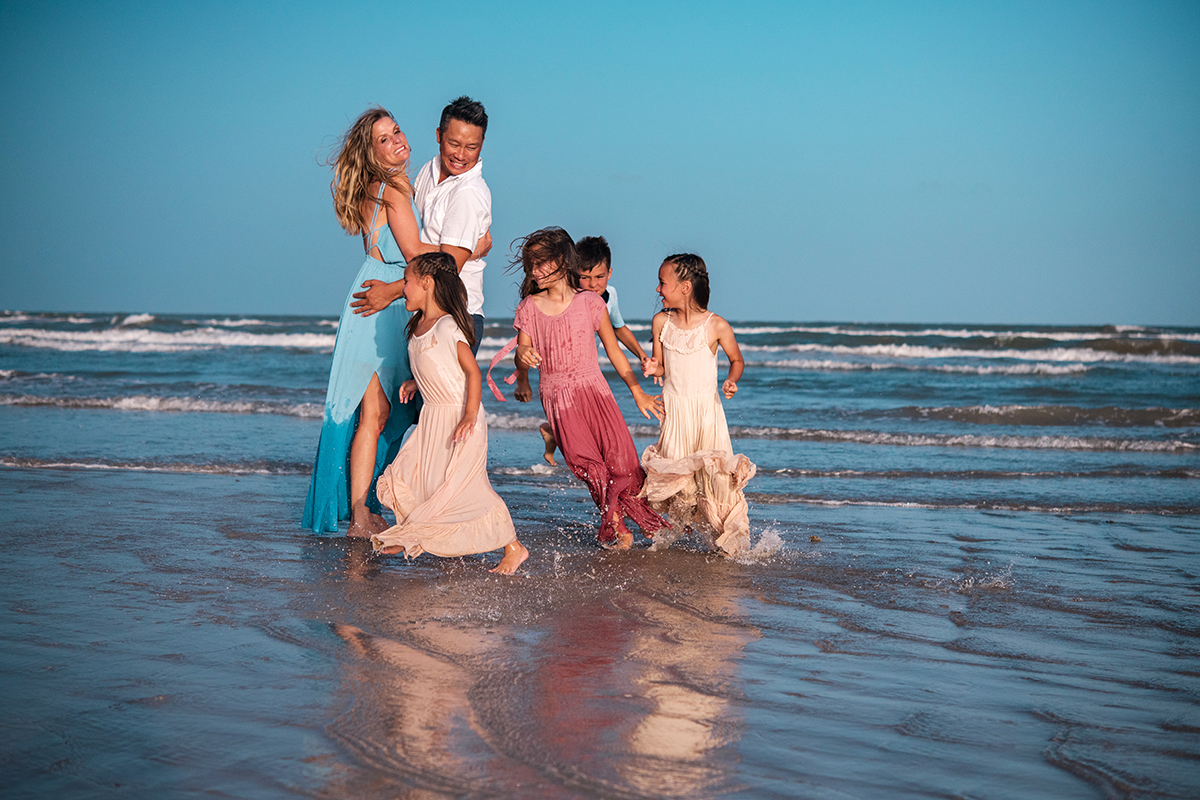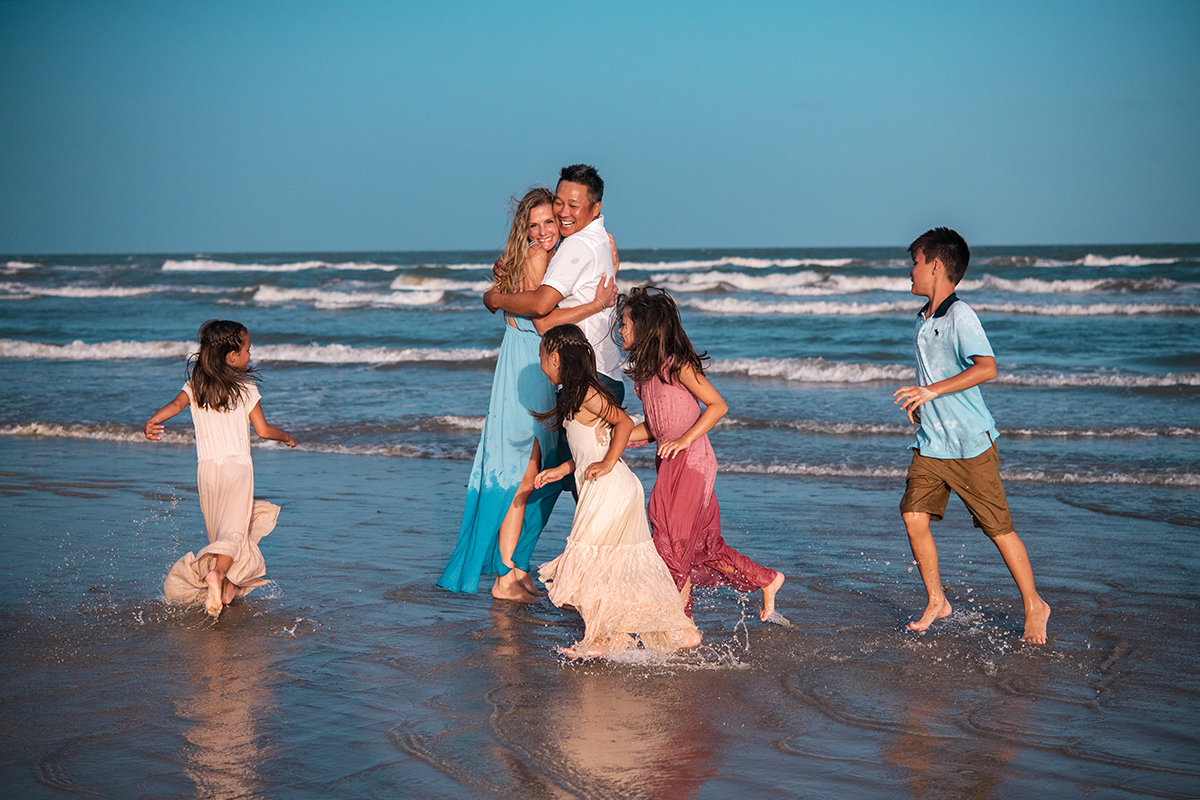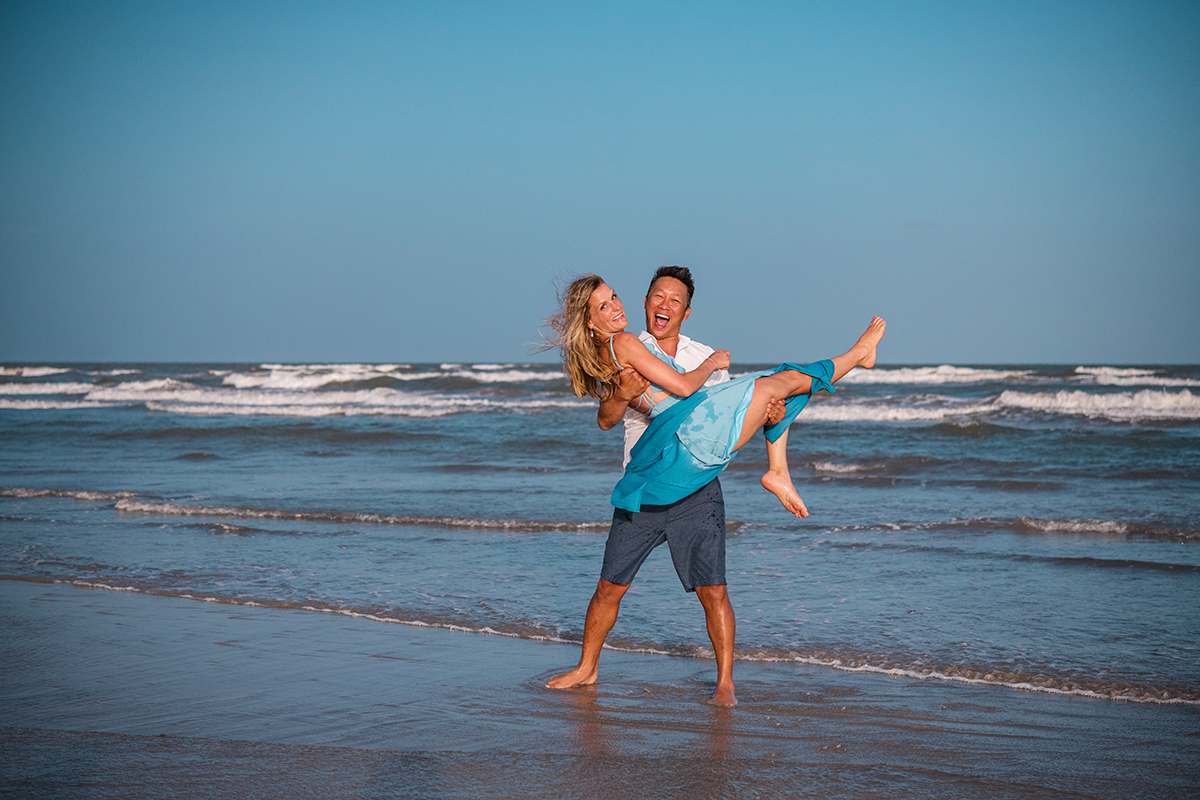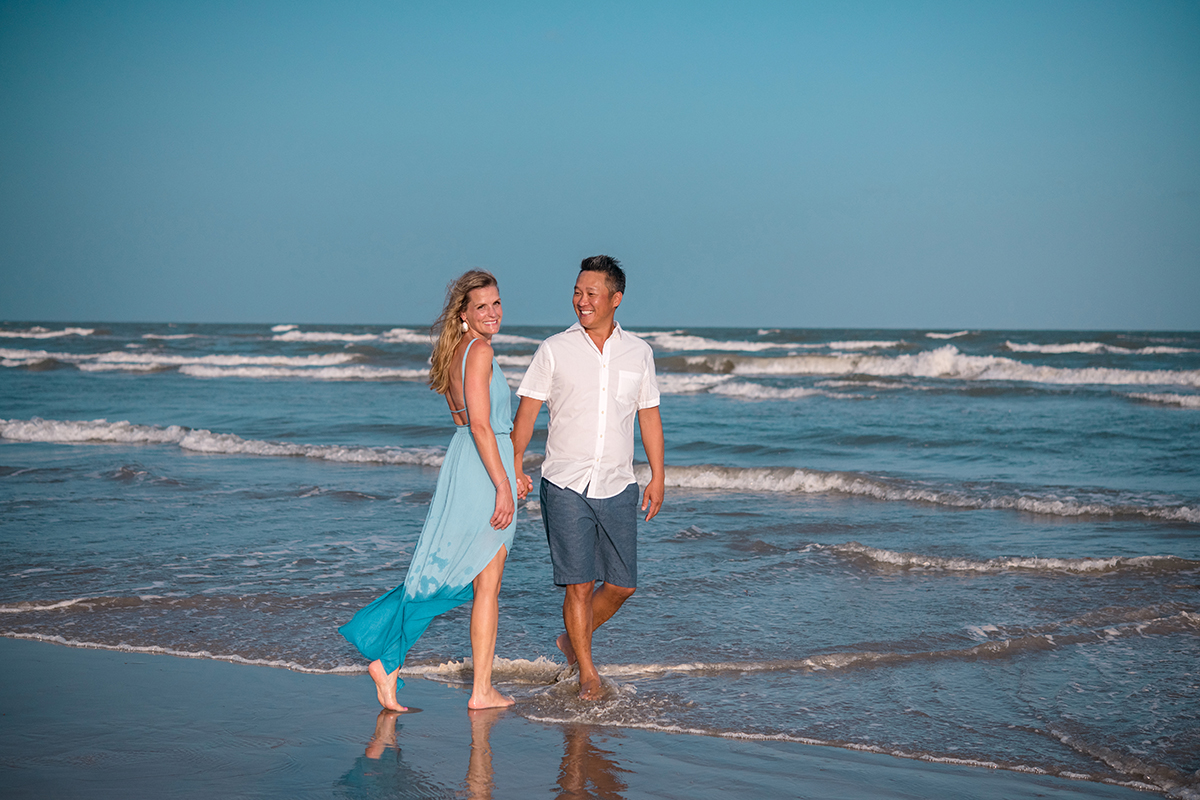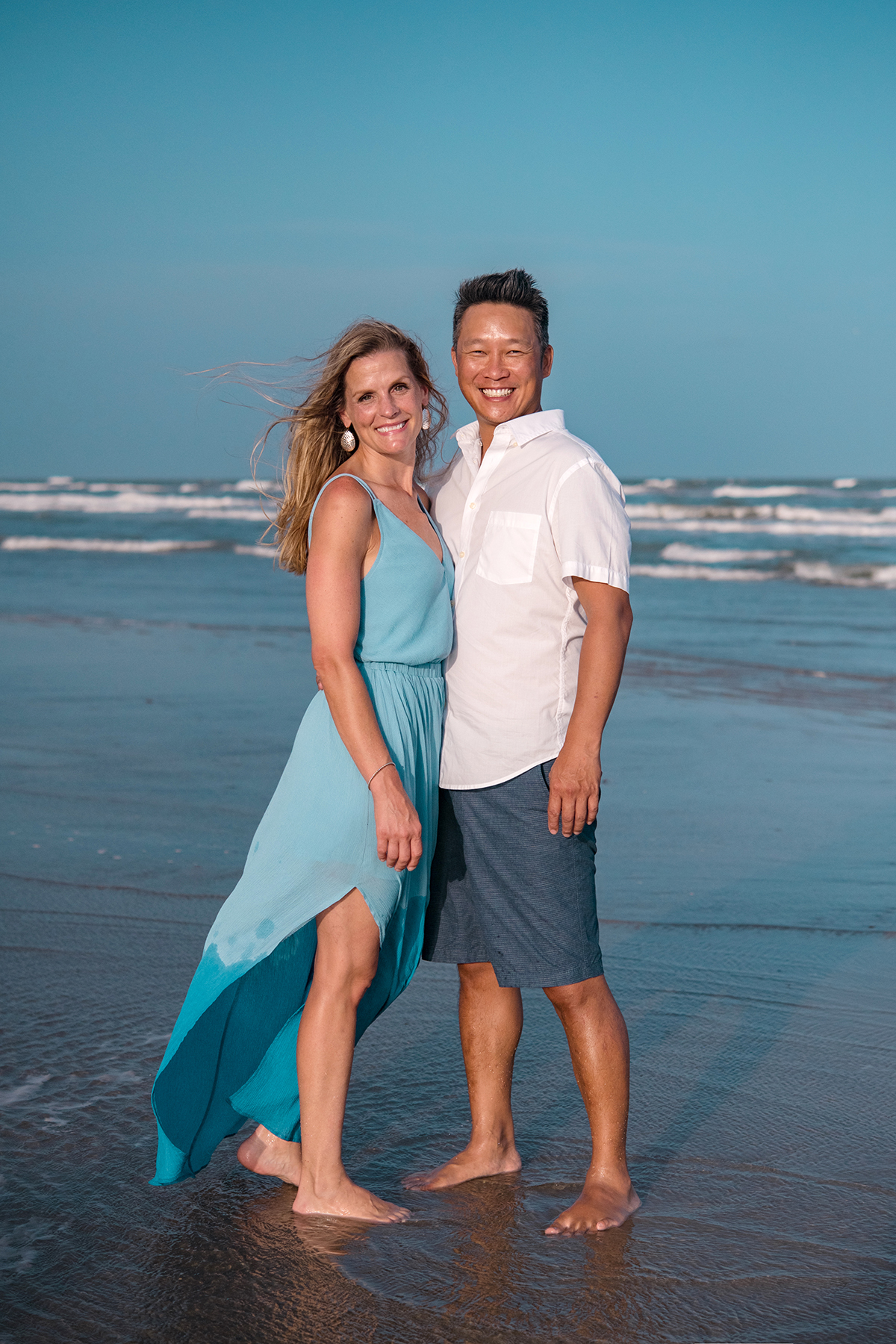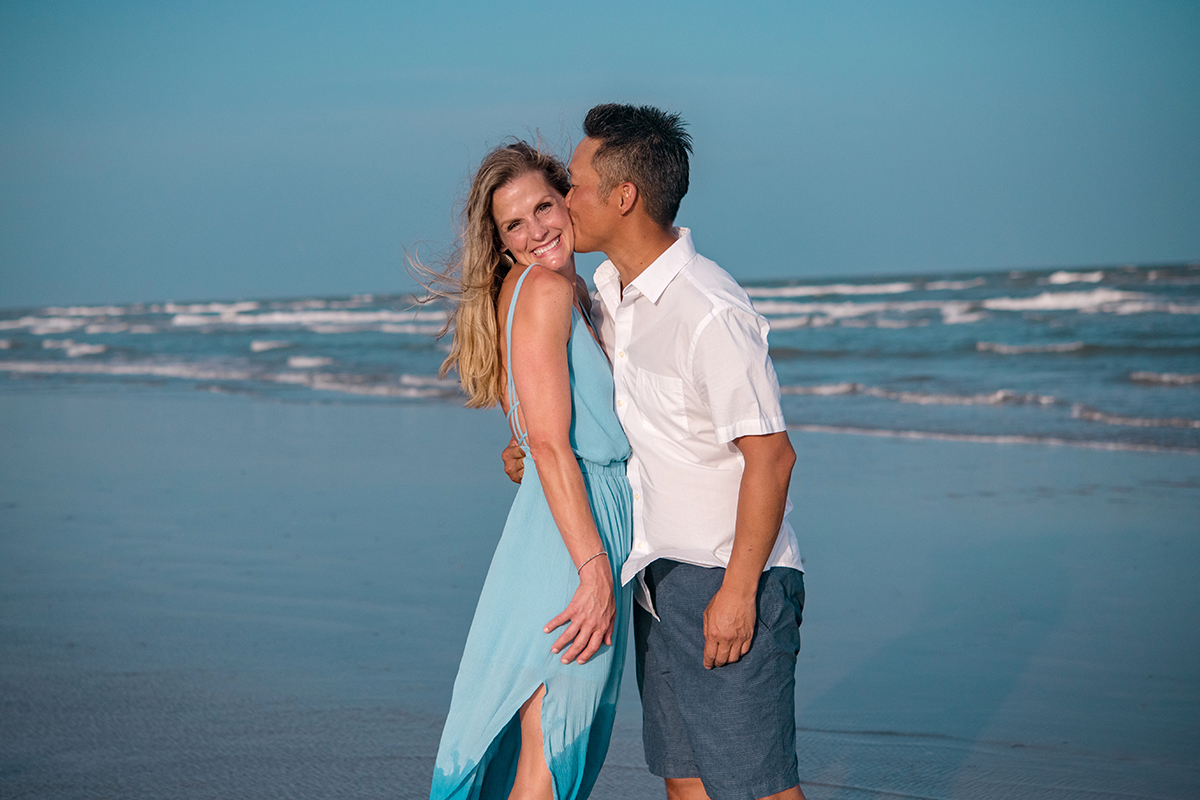 When is the best time for family beach photography?
I prefer and highly recommend sticking to the traditional sunrise or sunset time slot for family photos on the beach. The reason is once the sun rises, it gets incredibly bright outside quite quickly. To get the bluest water in the pictures, the outdoor light must be as soft as possible. Also, if the light is more even, it prevents too many squinty eyes. Beach photos are not like other photographs I take. I've learned a few important things over time as a Galveston beach photographer. If the lighting is brighter for regular photo sessions, I can always find shade or dabbled light under trees. For beach photography, there are no such luxuries. The beach offers no cover for harsh light.
What to wear for photos on the beach?
For those who do not want to be wet at all, I suggest men/boys wear shorts, and women/girls wear shorts or knee-length dresses/skirts. Wearing shorter clothes helps eliminate clothing getting wet. It is recommended to at least be open to walking on some wet areas of the beach. Being closer to the water makes for better beach pics.
However, if you are like many of my clients and don't mind getting a little wet, then the world is your oyster with the wardrobe. The truth is that there are endless options for beach photography clothing selections, from formal to informal and anywhere in between.
A fun idea for kids at your beach photography session
I think a great idea for family beach photos would be to have your kids bring along their swimsuits. Or if possible, they would wear them under their regular clothes. Then towards the end of our family beach portraits, the kids could get in the water for some pictures. How much fun would that be? So fun indeed. Let's do it!
As soon as you have your vacation booked, be sure to give this Galveston Beach Photographer a call 281.850.1224! Or message me HERE.