So glad you have landed here for Beach Photographer Galveston. Trips to Galveston such fun. Only a short drive from Houston.
This photograph is just a tiny snapshot of the incredible pictures we can get at the beach! If reading is not your thing, feel free to skip to more Galveston beach galleries here: http://capturedsimplicity.com/category/beach-sessions/
The most frequent family photography sessions Amy does at Galveston beach are photos of extended family. Often time grandparents along with aunt, uncle, and cousins are present for one big photoshoot. The goal is to get a handful of more posed portrait pictures then proceed to much more fun and lighthearted ones. With over 11 years as a Houston children's photographer, Amy knows first hand how vital play is, especially with Galveston Beach photography.

If we can't have a fun time at the beach taking family portraits, then when can we have any fun?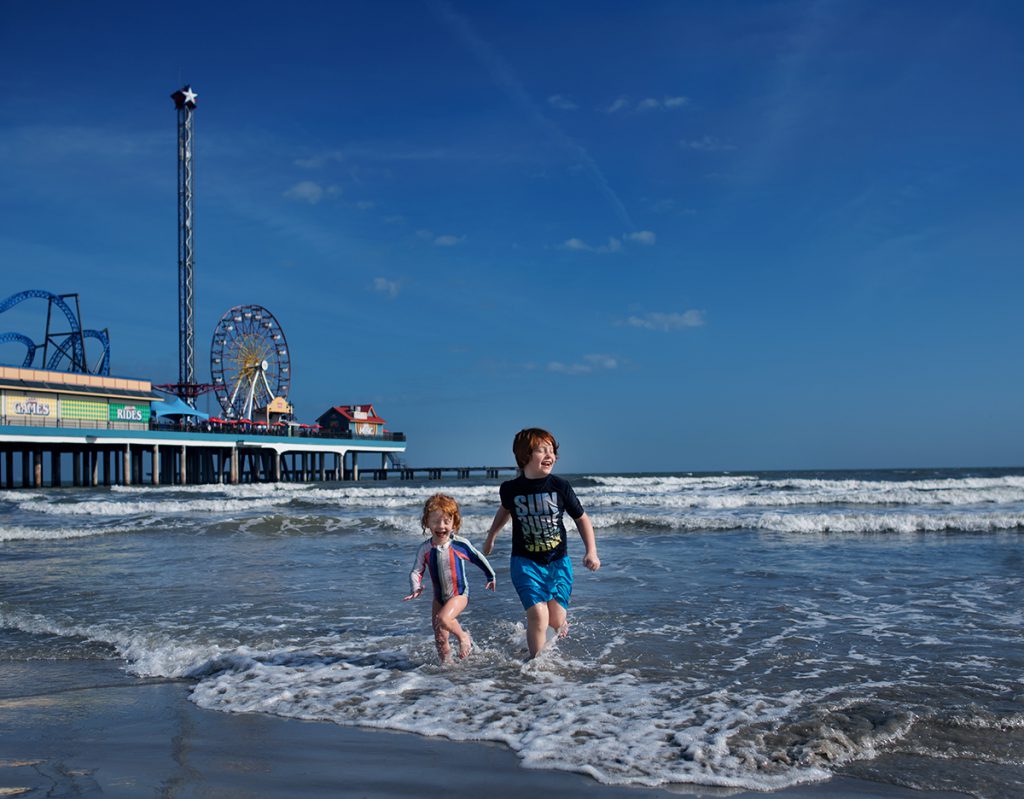 While in Galveston, there is so much to do!
One of our favorite places to go besides the beach is La King's Confectionery and Ice Cream Parlour. It's a throwback to the 1920s when folks came out to enjoy a treat and visit. It is a must-see! Be sure to get one of their ice cream sodas!! The very best! https://lakingsconfectionery.com/
Also, a required stop is the Magic Carpet Putt-Putt Golf. Be sure to take cash! No credit cards accepted and no ATM. This putt-putt golf is so fun for kids and grownups!
https://www.tripadvisor.com/Attraction_Review-g55879-d3370112-Reviews-Magic_Carpet_Golf-Galveston_Galveston_Island_Texas.html
There are so many yummy places to eat as well. Our family favorite is Saltwater Grill. The Lobster Bisque, is seriously to die for, and the caesar salad is one of the best! https://saltwatergrill.com You can't go wrong! We eat there every single time we go to Galveston Beach!