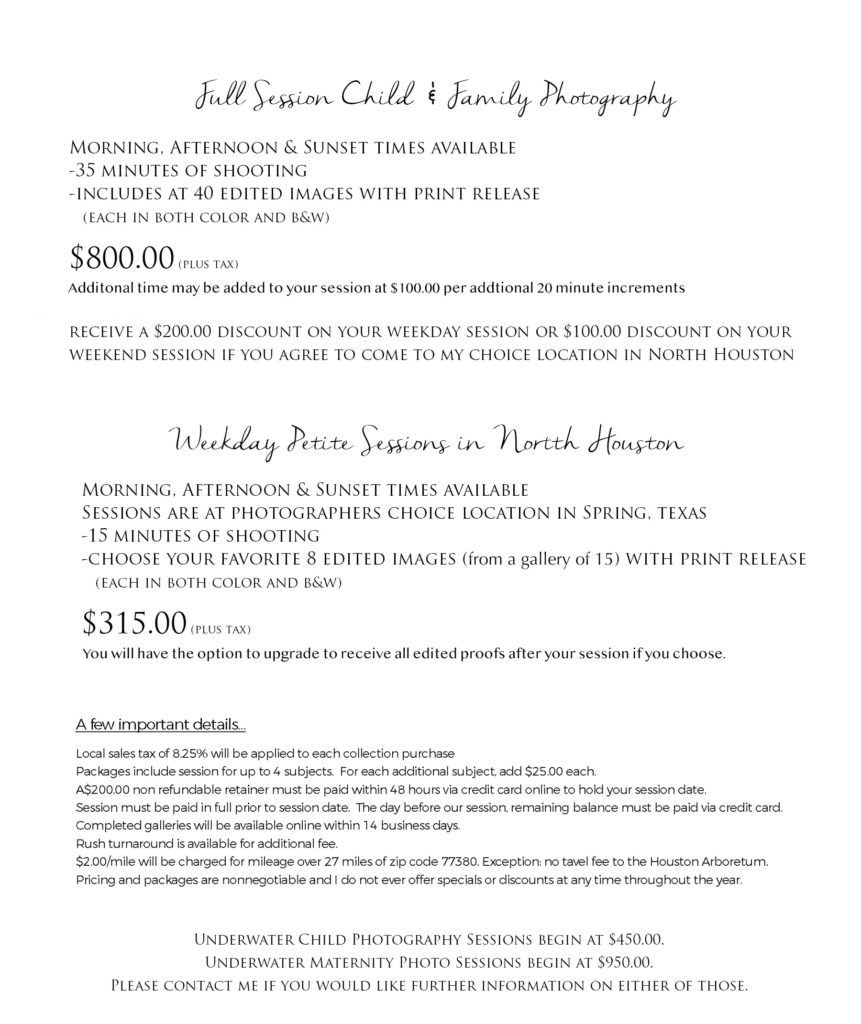 Being in the family photography industry professionally since 2010, I've learned alot. Hense, there are a couple of essential things to note about my photographer and also my editing style.
First, I always focus on my subjects and the light. Similarly, important is the engagement between my subjects. Whether between myself and one subject or between multiple subjects together being photographed. Engagement during a family photography session is vital to achieving the outcome my style represents. I always get some more traditional shots at the beginning of our family photography session- everyone smiling and looking at the camera. However, the remaining time during our photo session is spent capturing all the other photographs. You know the ones where not everyone is looking at the camera. You need to know my expectations for each session, which align and are consistent in my portfolio. This is my unique style, and I do not plan to change. Because you know what they say, if something is not broken, then no need to fix anything.
Because my style of photography has not changed over the years, I have achieved what I would call efficiency and exceptional productivity for each session. I can get an extensive gallery of fabulous images in a much shorter amount of time than almost any other family photographer that I know. It's simply a fact, not intending to sound haughty. Over time, with lots and lots of practice, I've merely nearly perfected the process. That is not to say that on occasion, I do have more challenging subjects. Still, I cannot think of a time when patience and perseverance did not prevail, and with a very successful outcome. I'm just good at what I do, because I've had many experiences with different families over the years.
Another important thing to mention is that my editing style is pretty classic. As you can likely see in my portfolio, the way that I edit photos is authentic to life. I don't use filters or presets. I hand edit everything. tI do my best to keep whites white and blacks black. In different lighting scenarios, such as an overcast sky, my subjects and the light are a much cooler, more bluish tones accordingly. The same goes for when I'm shooting in warmer light. When the sun is out, it means warmer whites and blacks with faint to heavy yellow undertones. Of course, contingent on the brightness of the sunshine. Blacks will also tend to have more yellow undertones and border on sometimes a very dark brown.
As far as any skin retouching or major photo-shopping of skin and or images, I don't do it. I'm not the photographer who will edit hair fuzzies or smooth skin etc. I will, on occasion, edit out a bruise, scratch or large skin acne, but that is it. I do not do much retouching of the skin or hair. It's simply not my style. I have chosen not to do it over the years. Thankfully, it has never been an issue. Suppose you want a photographer who will significantly 'retouch' and or do lots of 'photo-shopping'. In that case, I am likely not the photographer for you, and that all is OK. For me, there is a happy balance between such things. I always strive to ensure my clients look their best and want them to look like themselves.
Finally, it is imperative to note that I do not reschedule sessions for varying sunshine or overcast. I shoot in both. And both are amazing. If your session ends up falling on an overcast day, we will make magic. If the day has more sunshine, we will make magic. Most of my clients return to me year after year. I'd like to think they appreciate me photographing their families in different lighting conditions. This also offers nice diversity in family photos with each session with me. Personally, I don't want my family photos looking the same every year. I suppose I feel the same with my clients. I like to change things up even if sometimes it is mother nature choosing for us.
Still thinking it over? Check out my blog archives for even more portfolio pictures here. 
Also, check out just a few of my Google client reviews here.
Are you ready to book a photo session?
Let's Connect!
Family Photographers, Family Portraits, Family Photography, Child Photographer, Child Photography, Child Portraits, Children's Photographer, Houston Family Photographer, Family Photography Houston, Baby Photographer, Baby Photography, Baby Portraits, Newborn Photography, Newborn Photographer, Non-posed newborn photography, In home newborn photography, Newborn portaits, Best Family Photographer, Houston Family Photography