Amy with Captured Simplicity is a longstanding Newborn Photographer in Houston. If you are seeking laid-back, casual newborn portraits in your home, look no further.
The Approach to Photographs
No matter how many newborns I photograph, I'm always touched to see how a new baby girl brings with her so much sweetness and love. (Newborn baby boys do too, of course, but there seems to be something extra sweet about a tiny little girl in a soft pink dress.) A baby girl somehow appears to have the effect of making everyone around her sweeter, especially her daddy. There is nothing quite like seeing a father hold his tiny newborn daughter, especially for the first time. Photographing these priceless interactions is undoubtedly one of my favorite parts of my job!
I love getting to photograph happy families growing and growing! You can always tell when parents adore their children and view each one as a blessing and miracle (as every parent should!). The gorgeous family below is undoubtedly just like that; the love is palpable and contagious! These adorable older siblings seem to be just as in love as their parents are with their new little sister. Could they be any more precious?
Looking for more Newborn Photos?
Would you like to see more newborn photographs by Amy? Please click here to see more http://capturedsimplicity.com/category/newborn-photographer/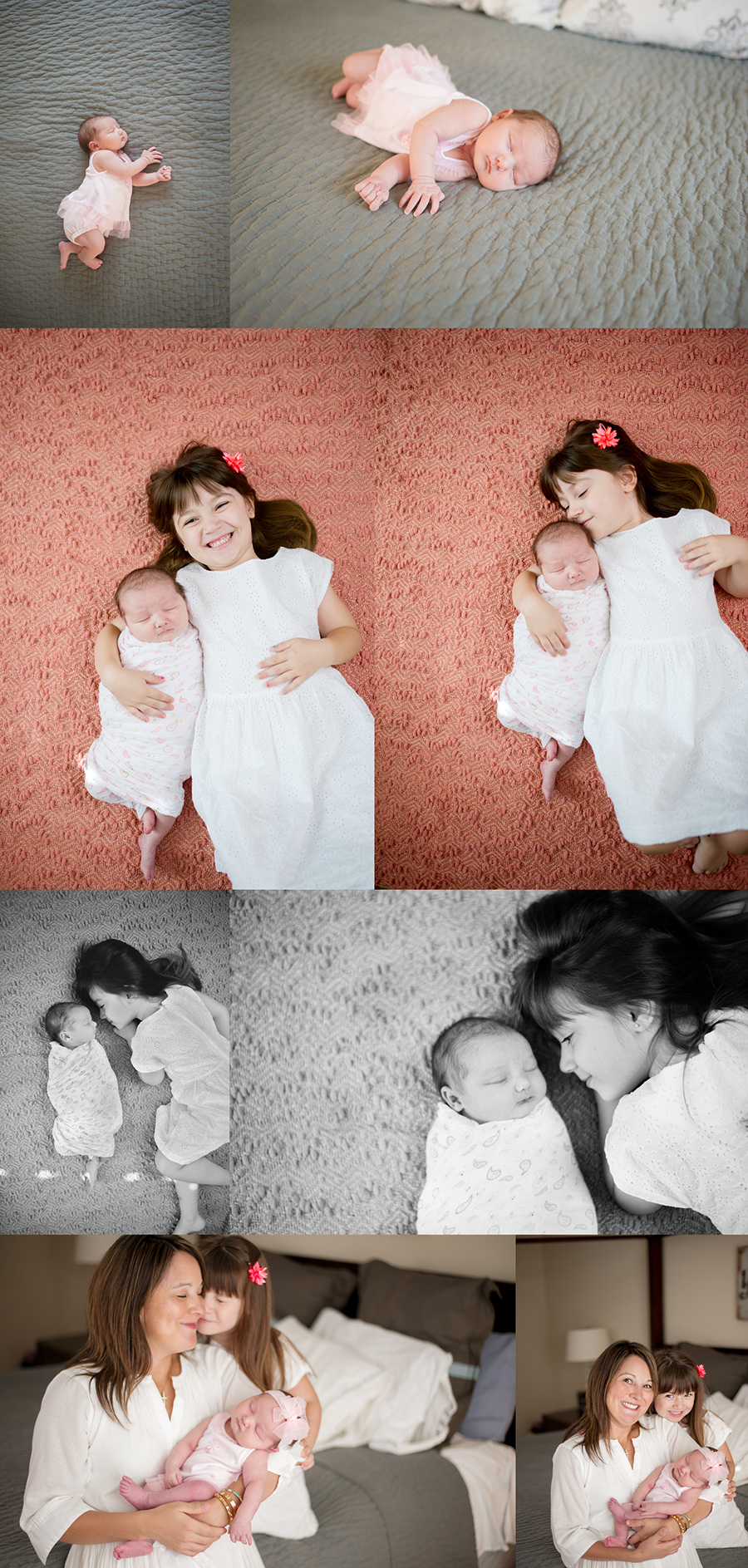 Family Newborn Photographer Houston
Additional help
Please do not fret if you feel your home is too messy or not 'show worthy' for an in-home newborn session! Amy is fantastic about ensuring at least the illusion of a tidy and show-worthy home in a pinch! Just leave those details to us!
Amy can also assist with the selection of clothing for your family photos. Do you to be acquainted with wardrobe selections for portraits? There are some idea boards here http://capturedsimplicity.com/category/what-to-wear/ . Feel free to follow Amy's Pinterest board found here https://pin.it/1EfyTAv as well.