Category Archives:
families
Last year this sweet momma asked me to come and photograph she and her son in their home by their Christmas Trees. I admit, it was something I had not done before and really never thought to do really.  But this family is extra special to me, so I said totally I'll do it not really knowing what I was doing, if we are being honest. Shooting in such lighting conditions is not the norm for me, but I am pretty savvy with my camera, so I gave it my best and I was so incredible pleased with the images and how they turned out, I wanted to share today, in hopes that another family or two might want some similar photos in their home around the Christmas Tree.  🙂
I edited all the images in color as shown here in just a few of my favorites.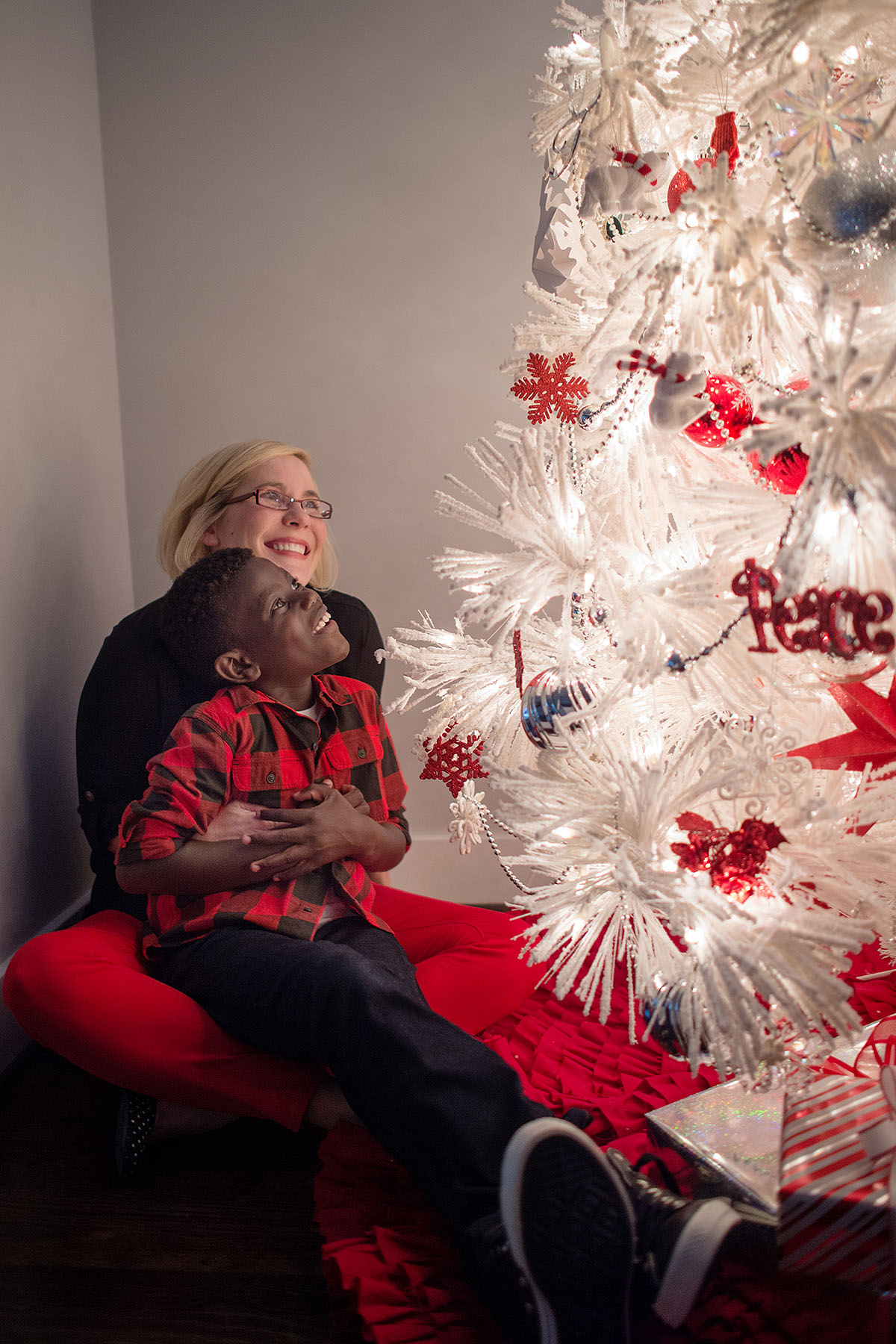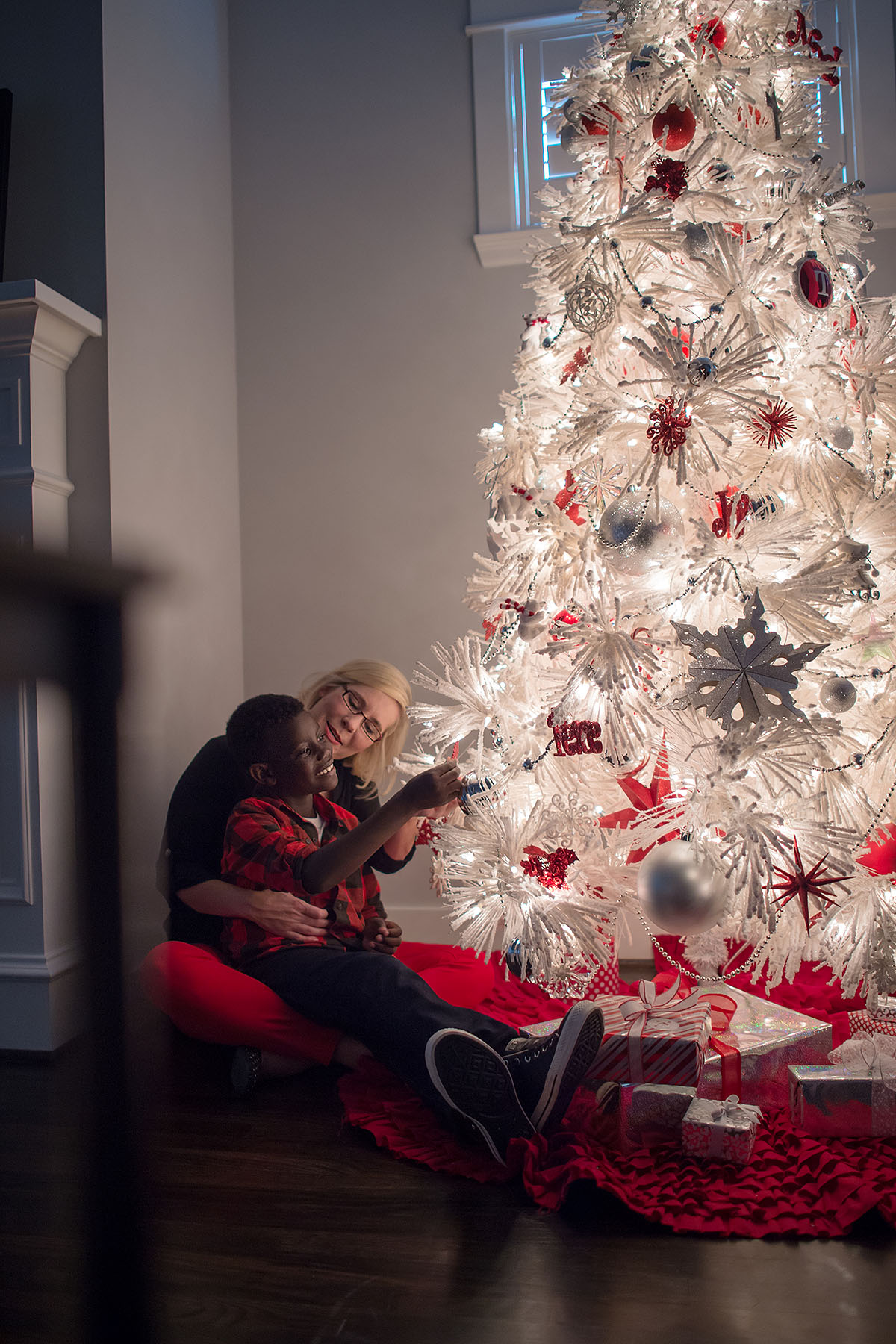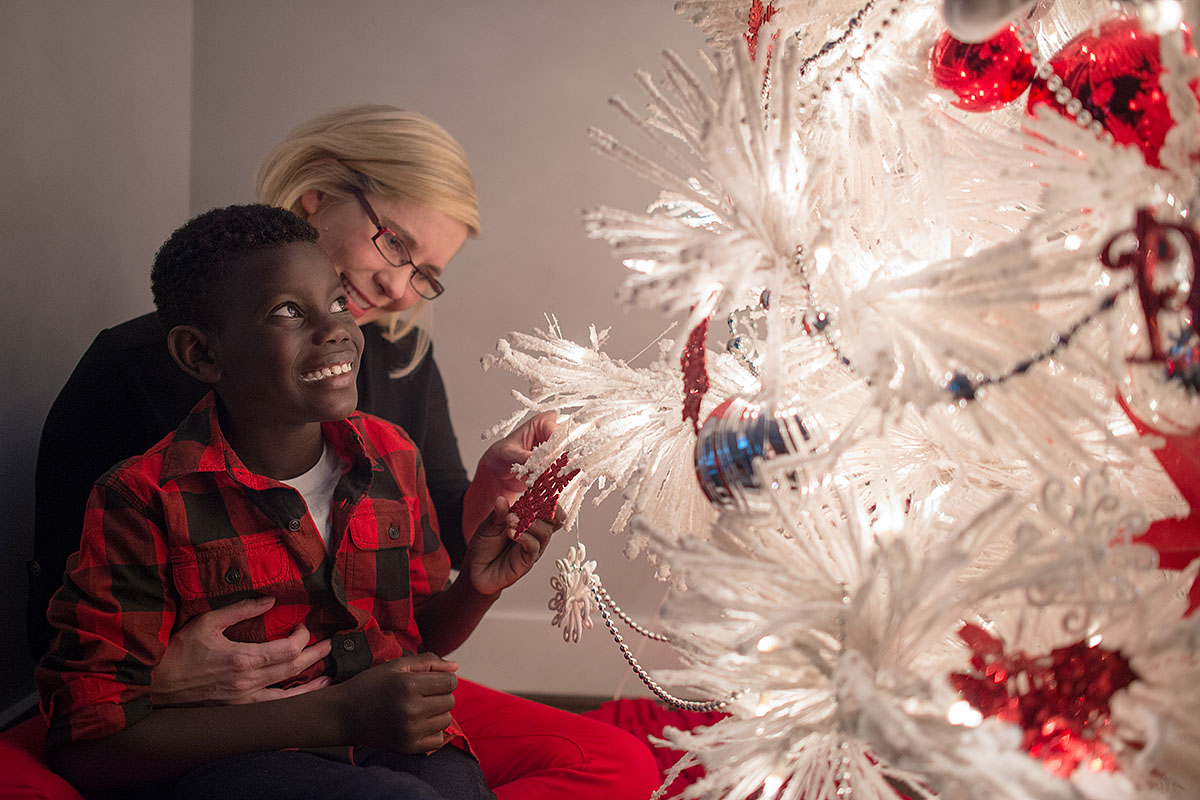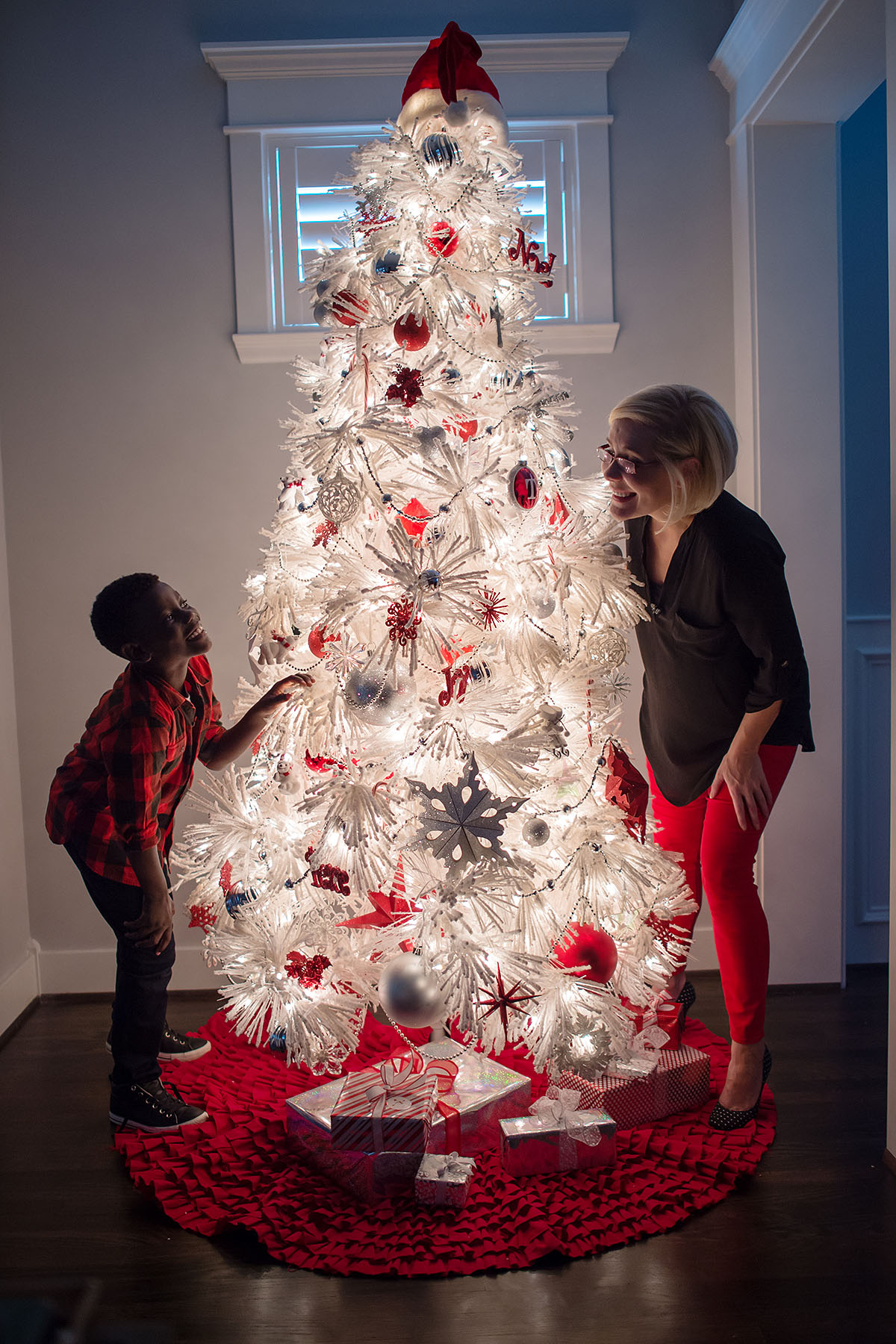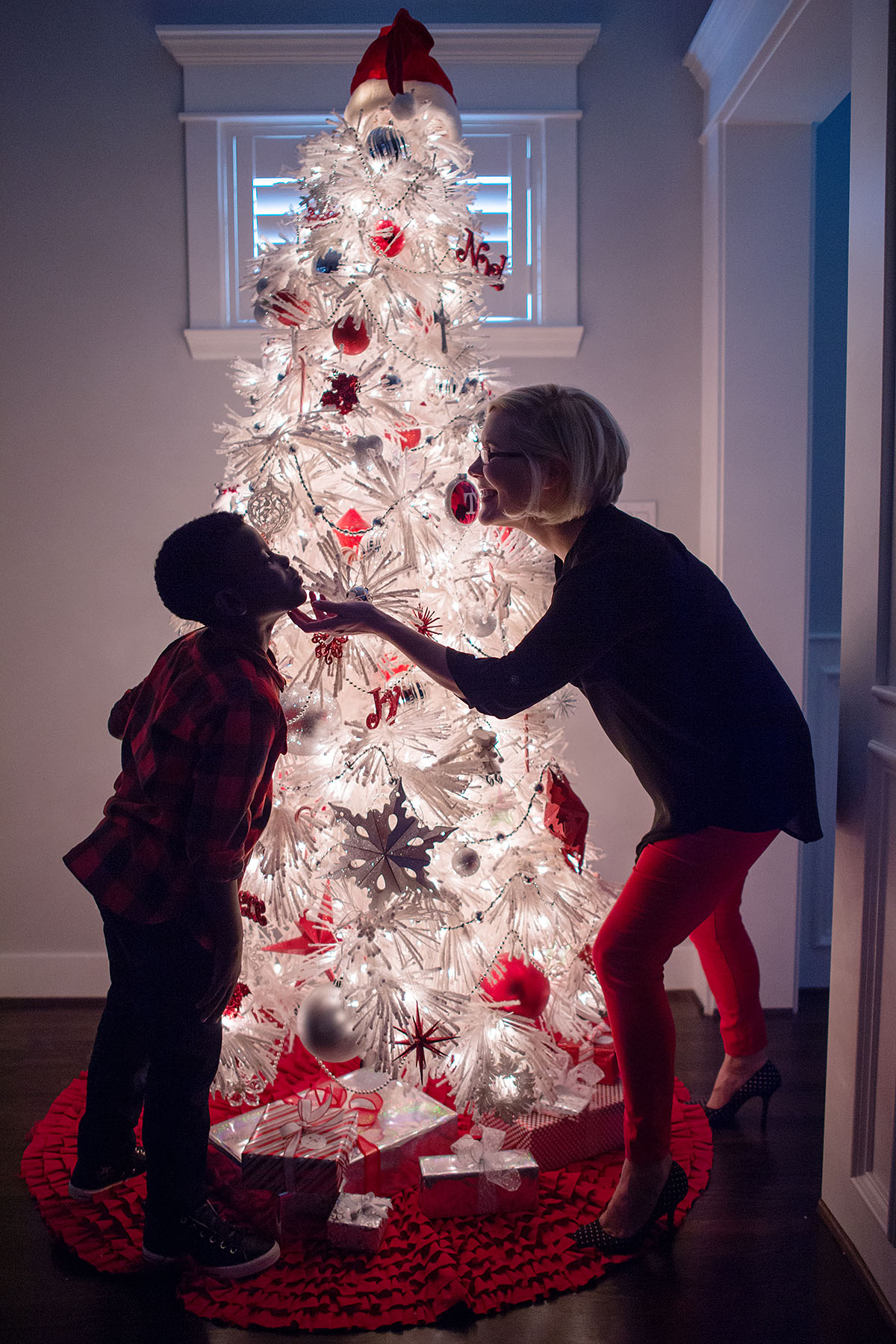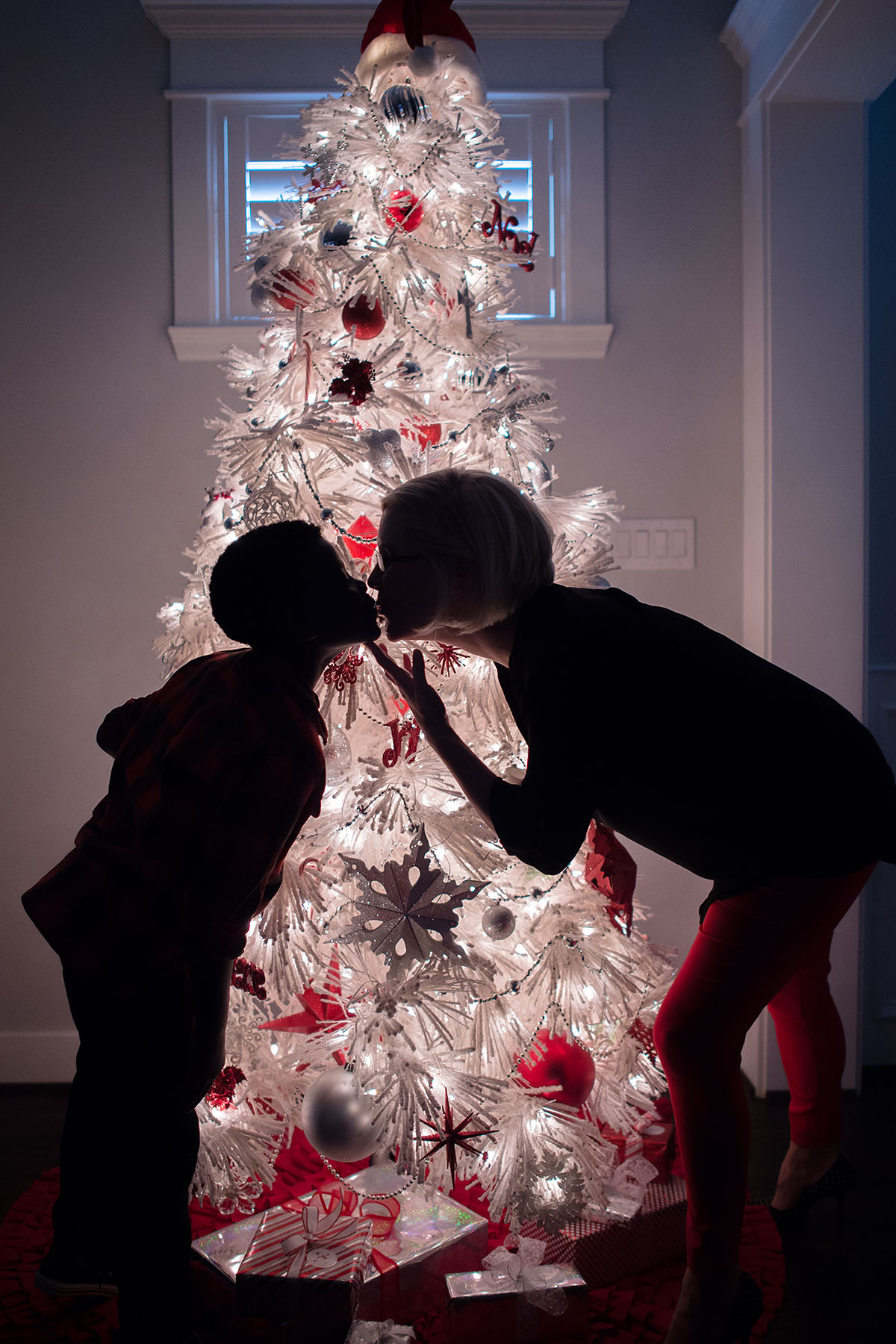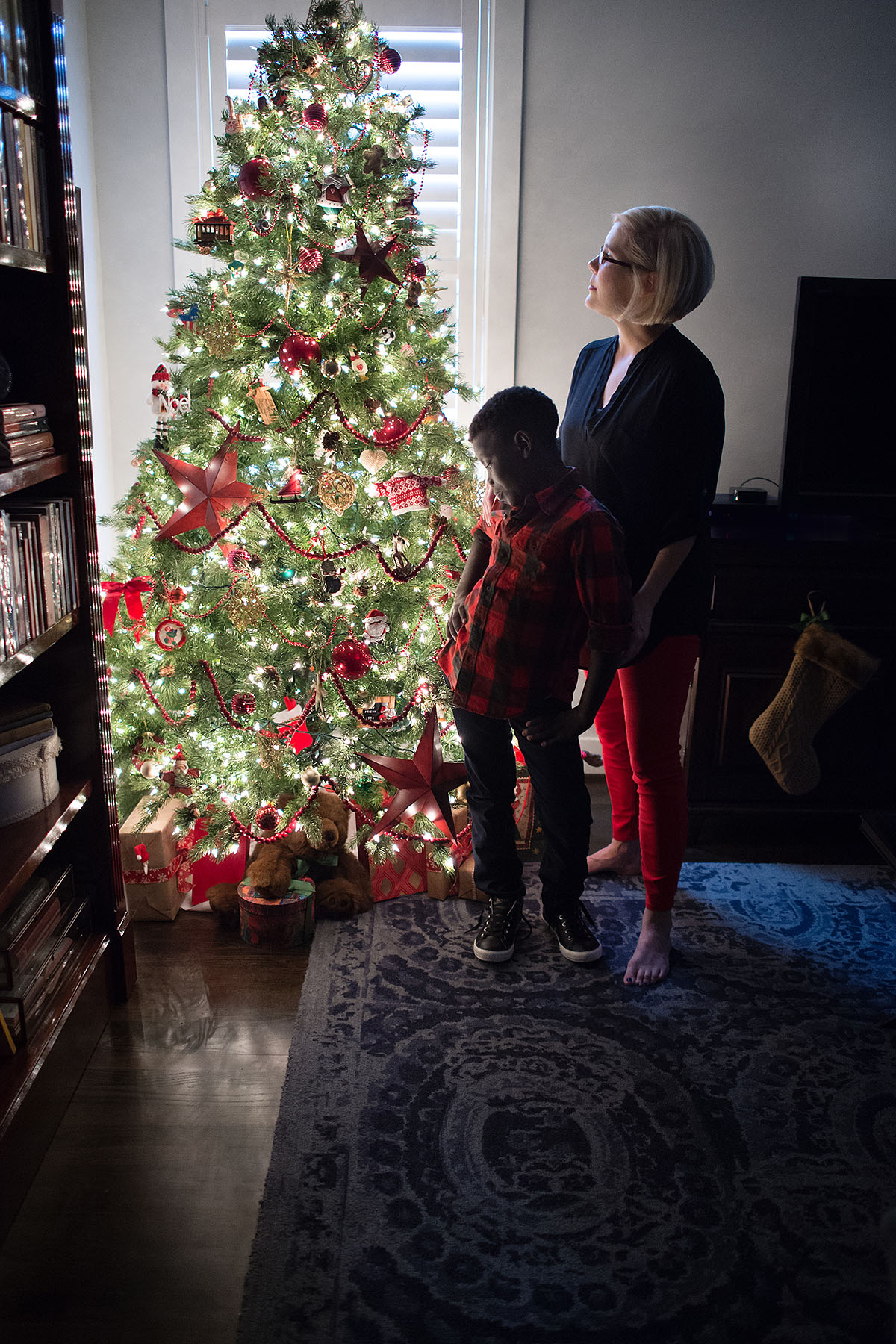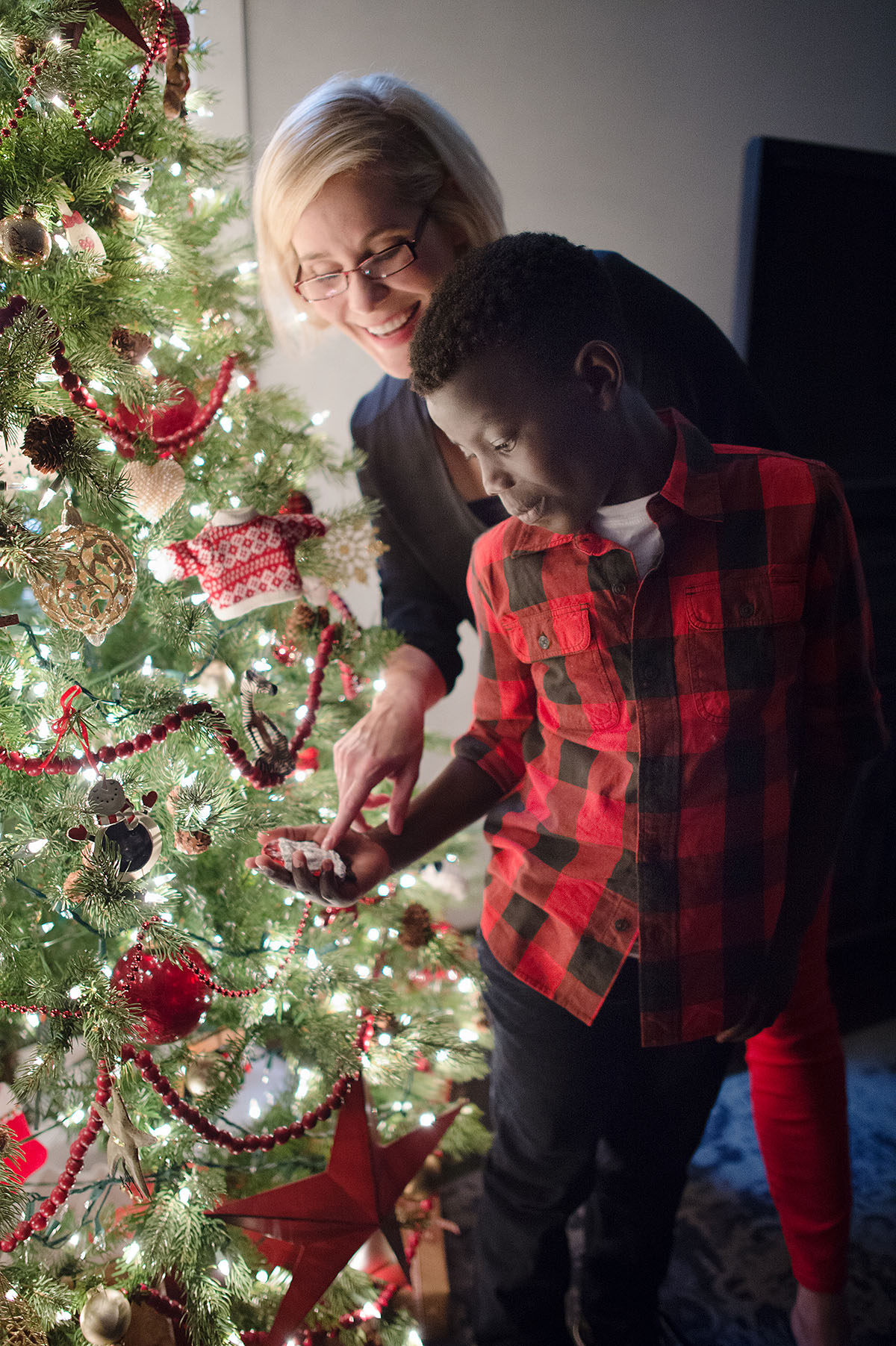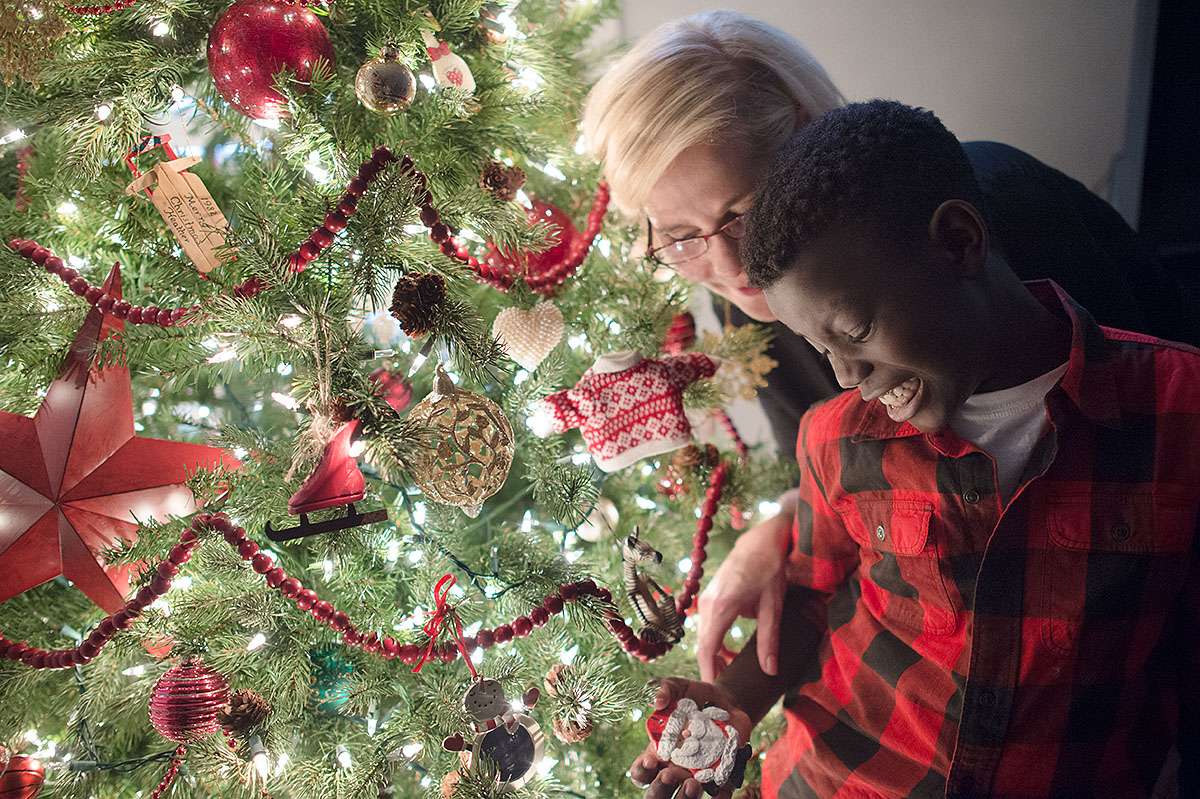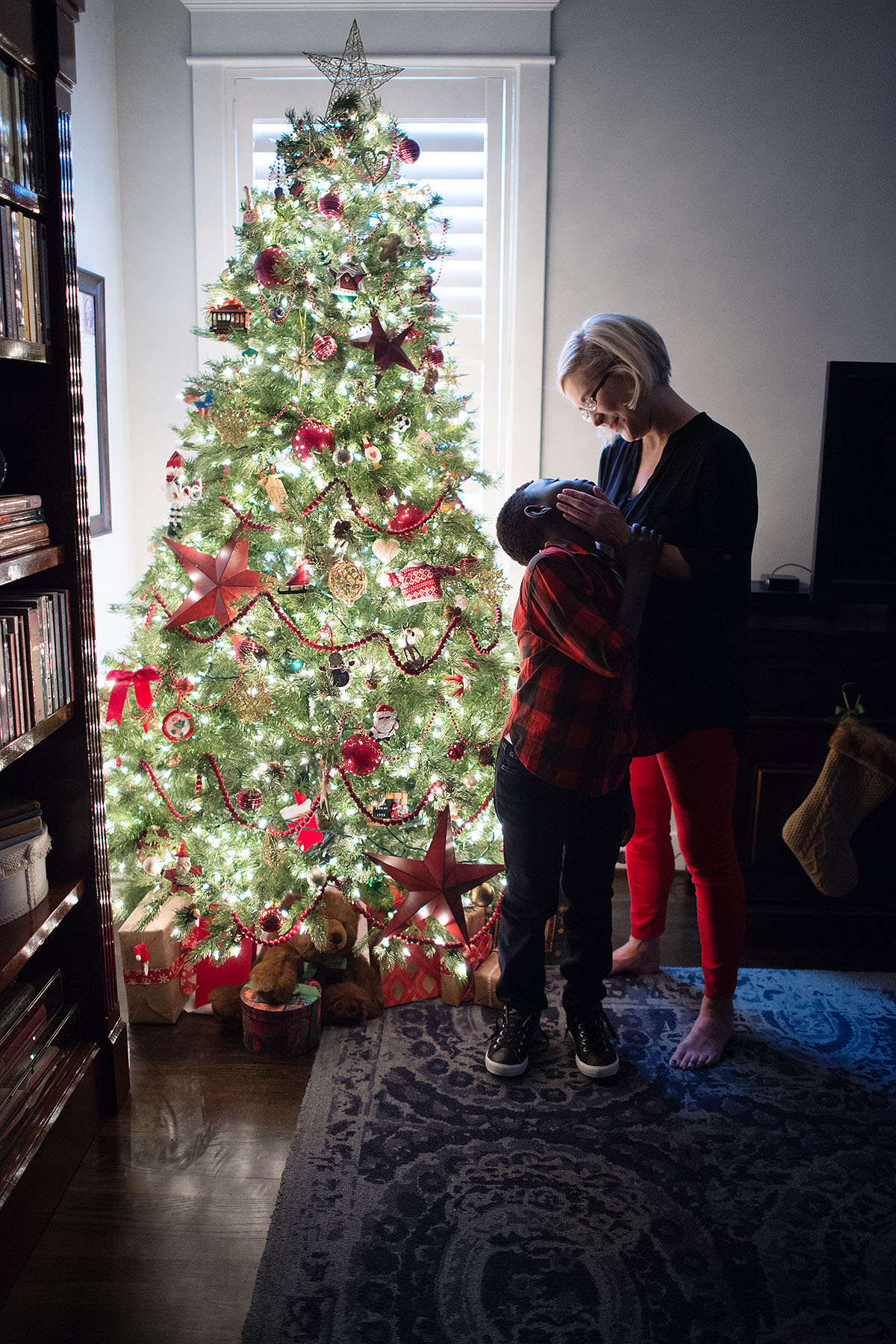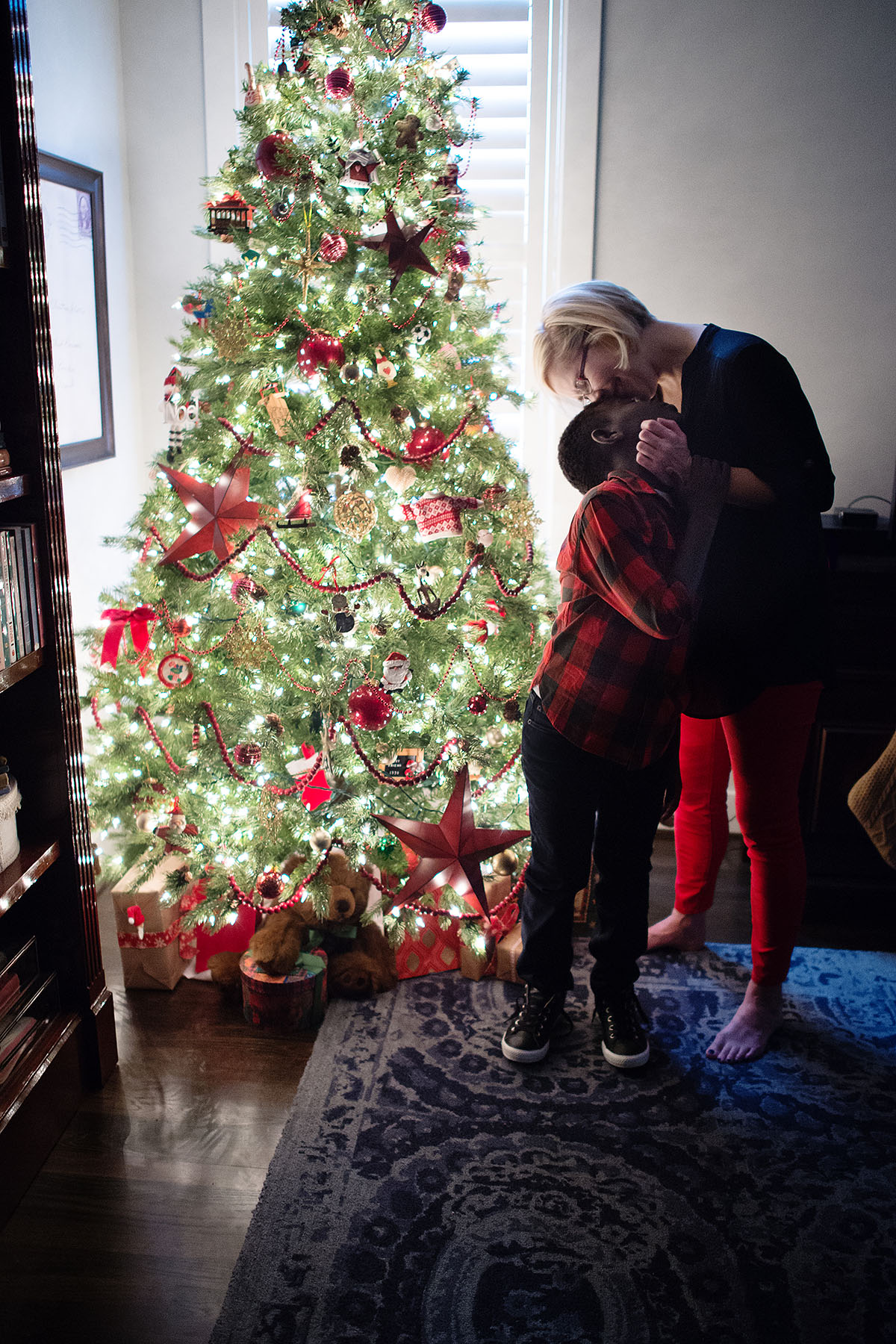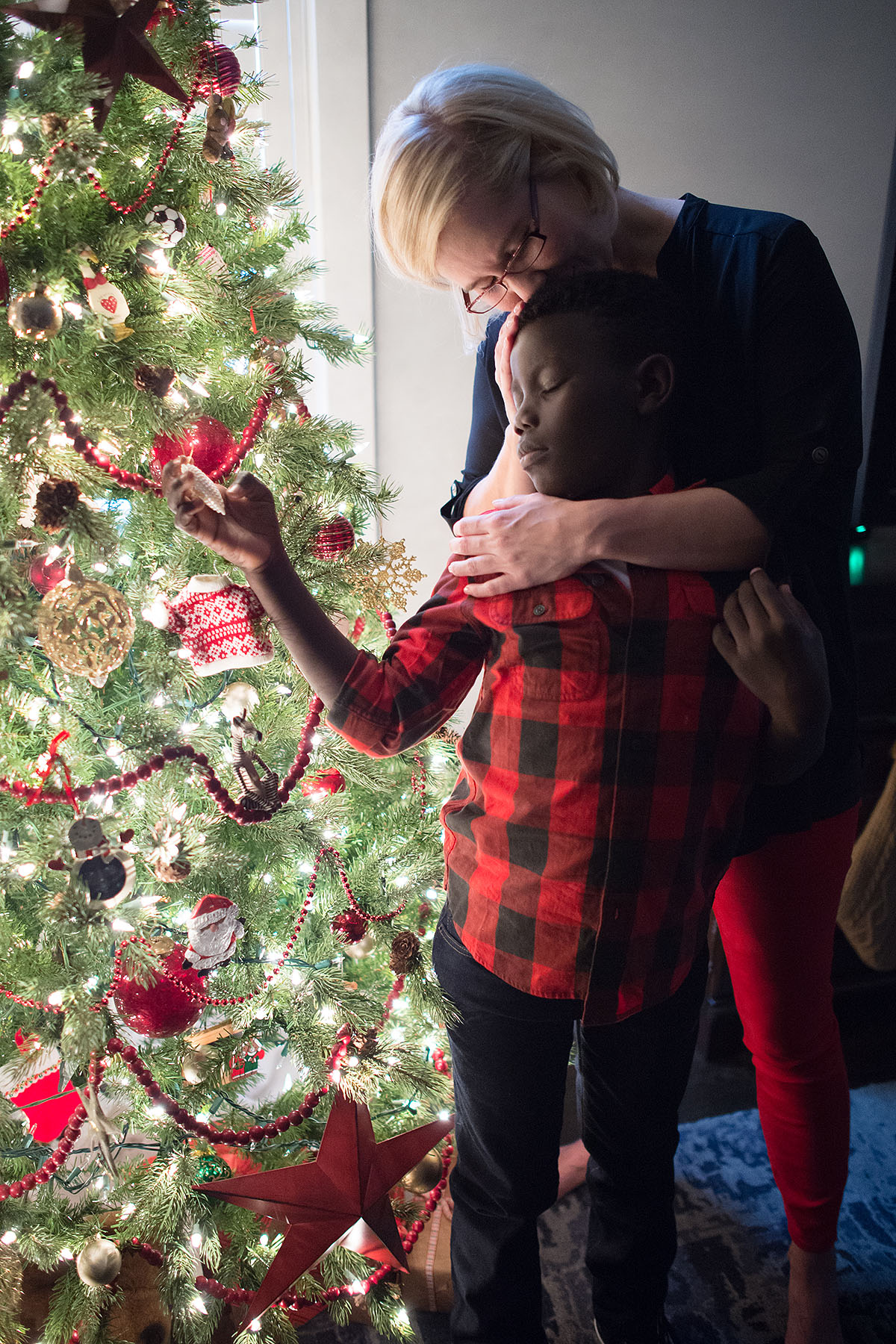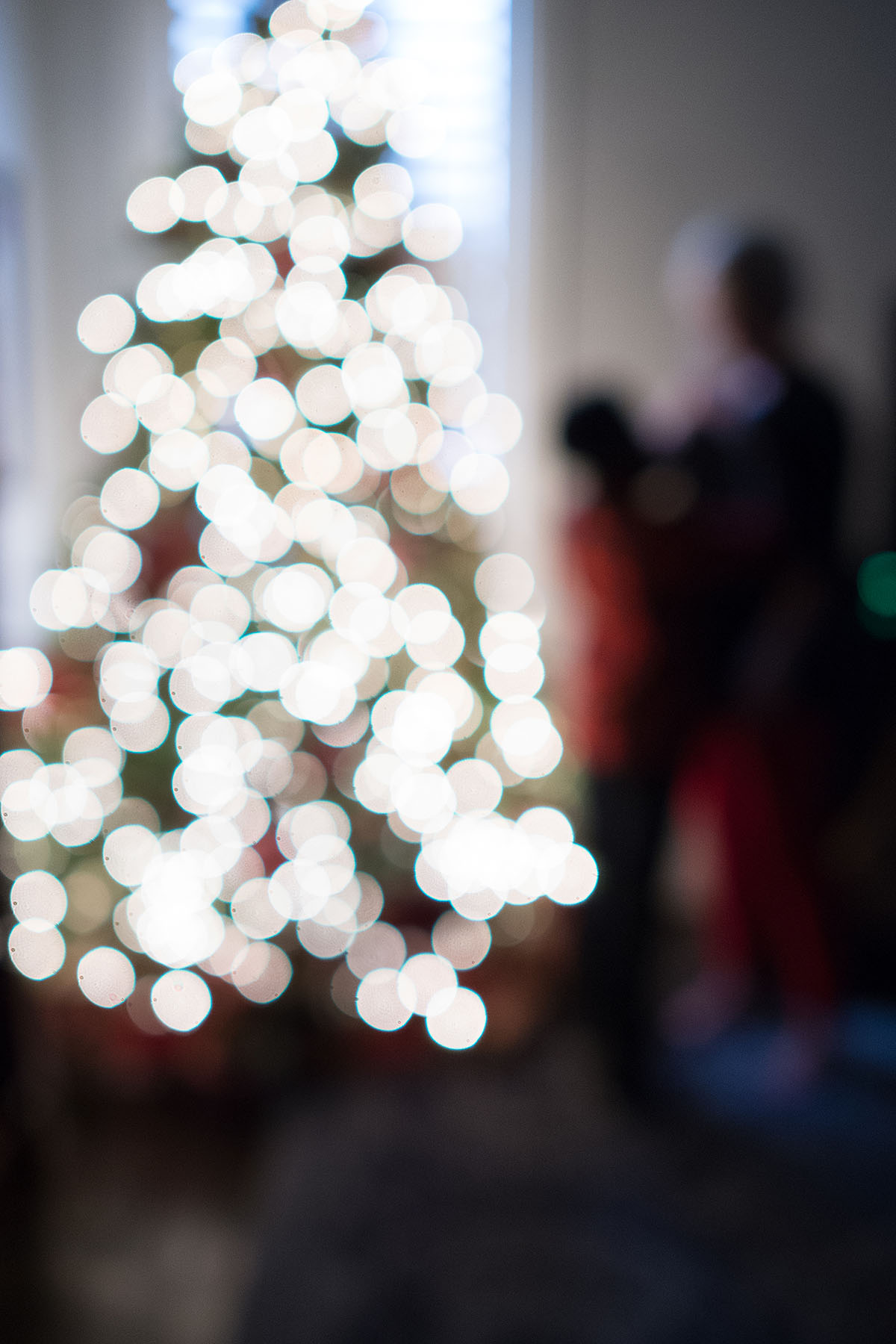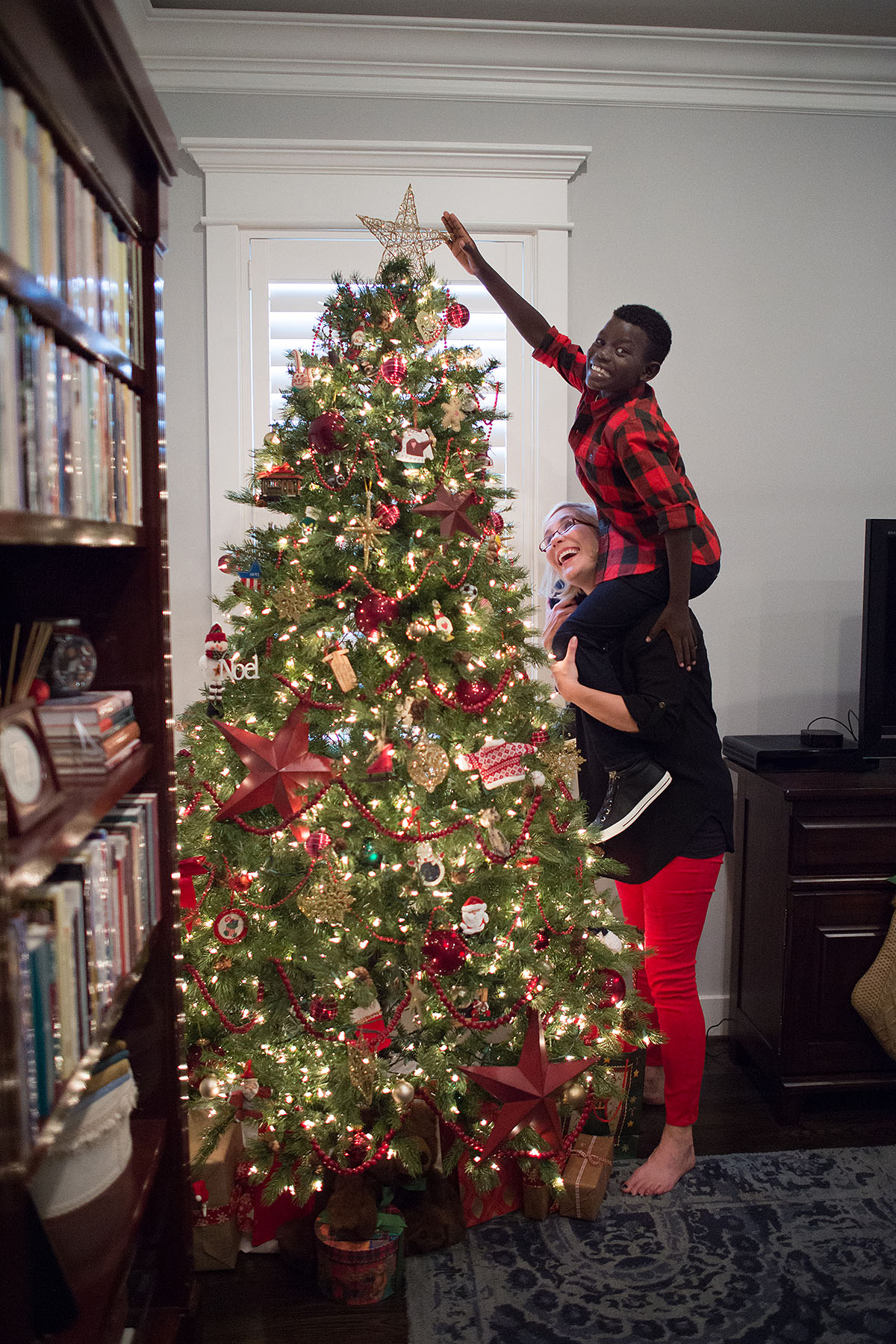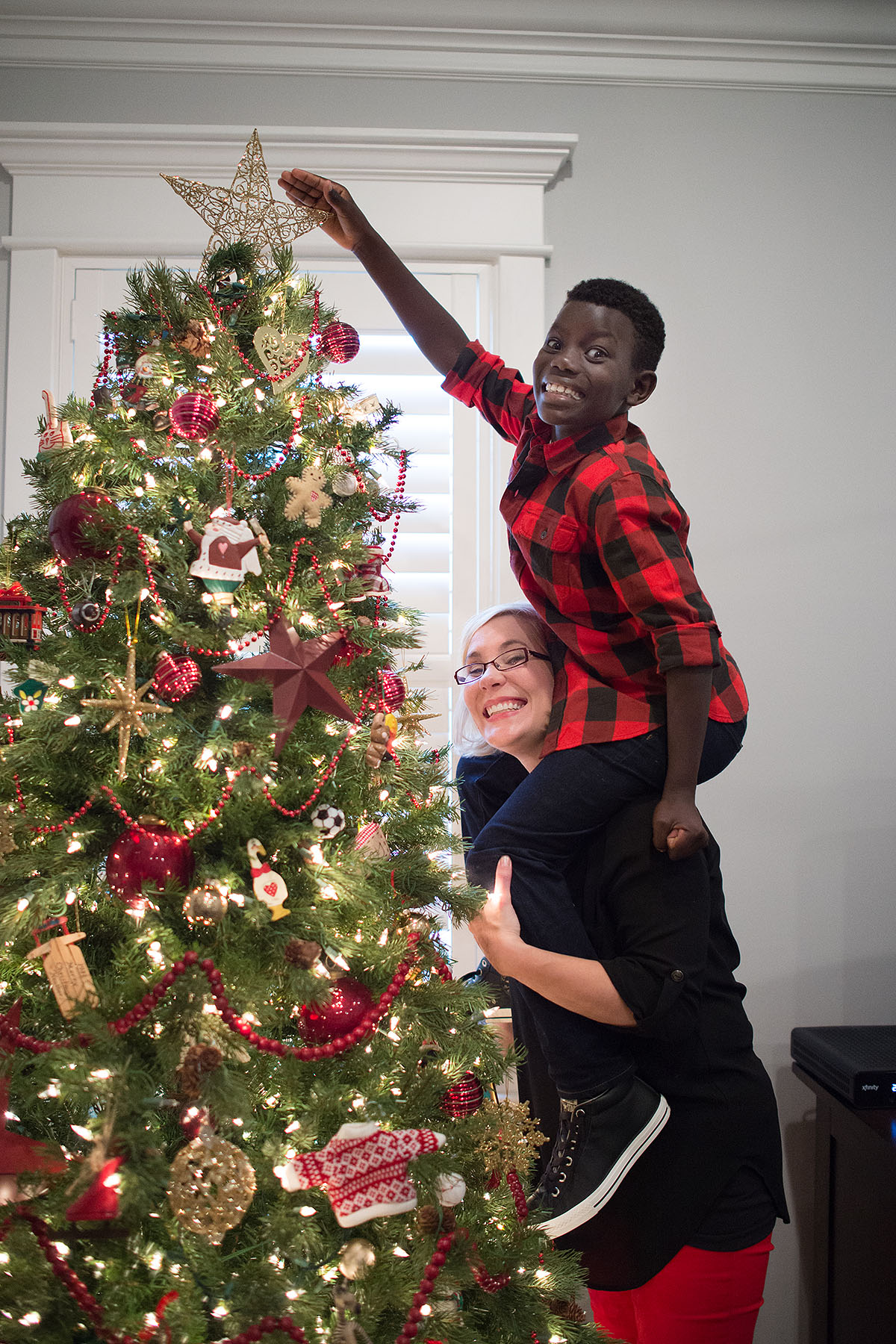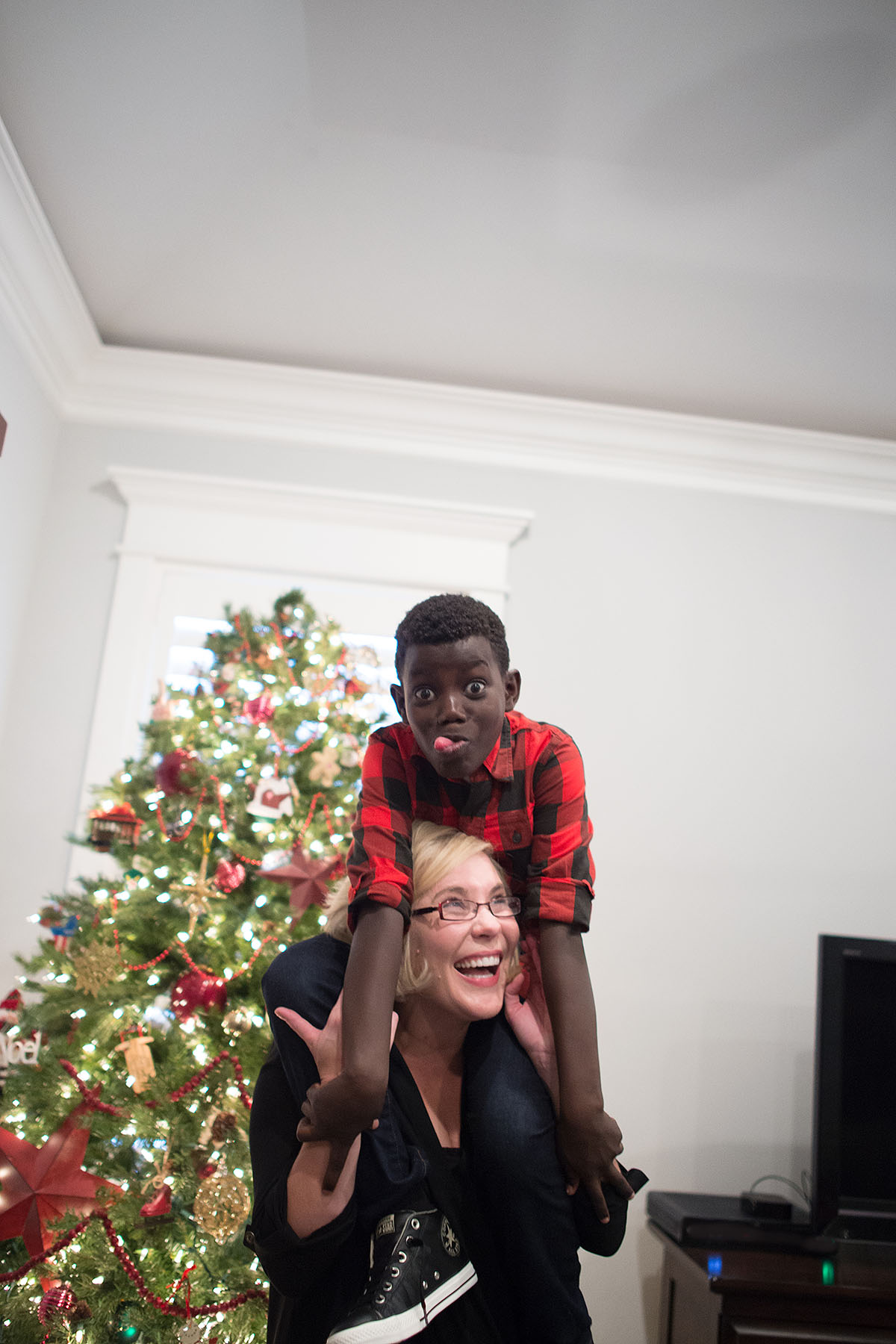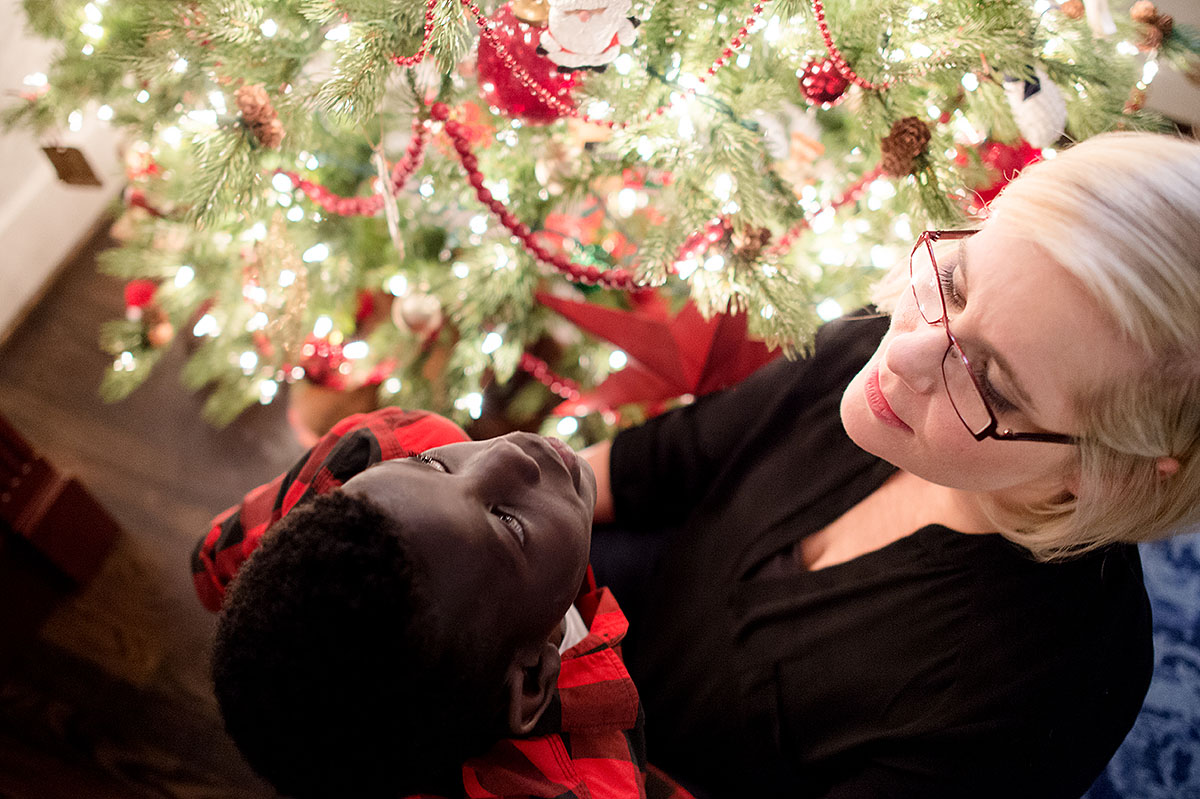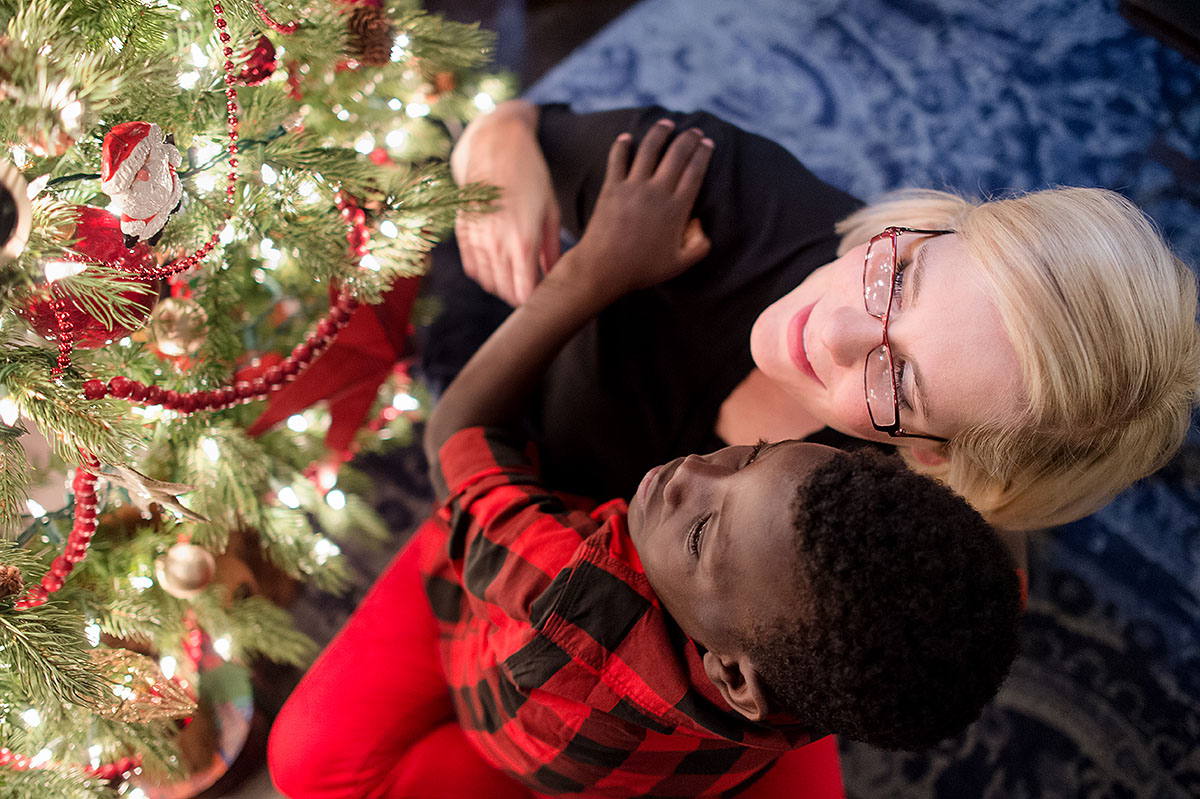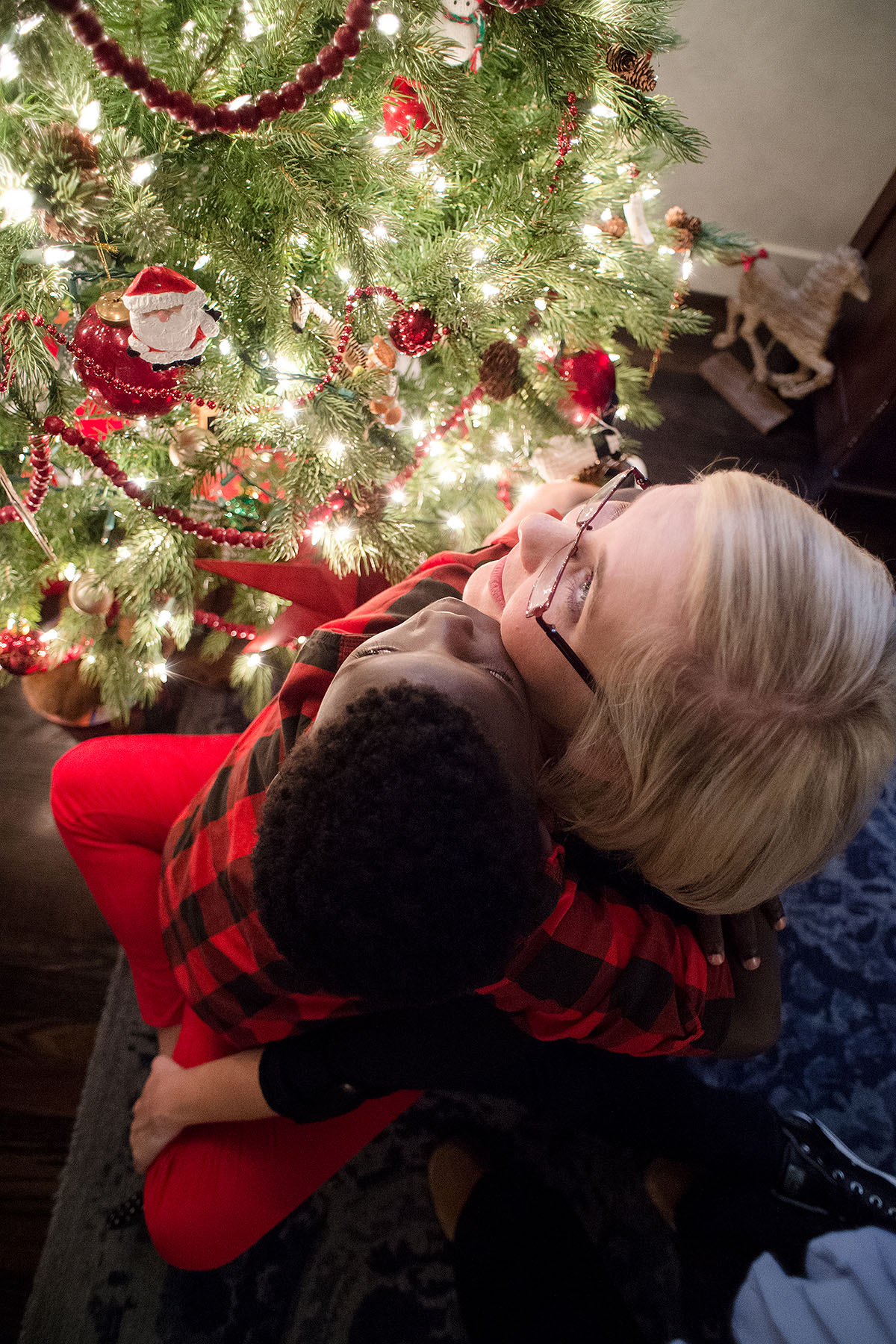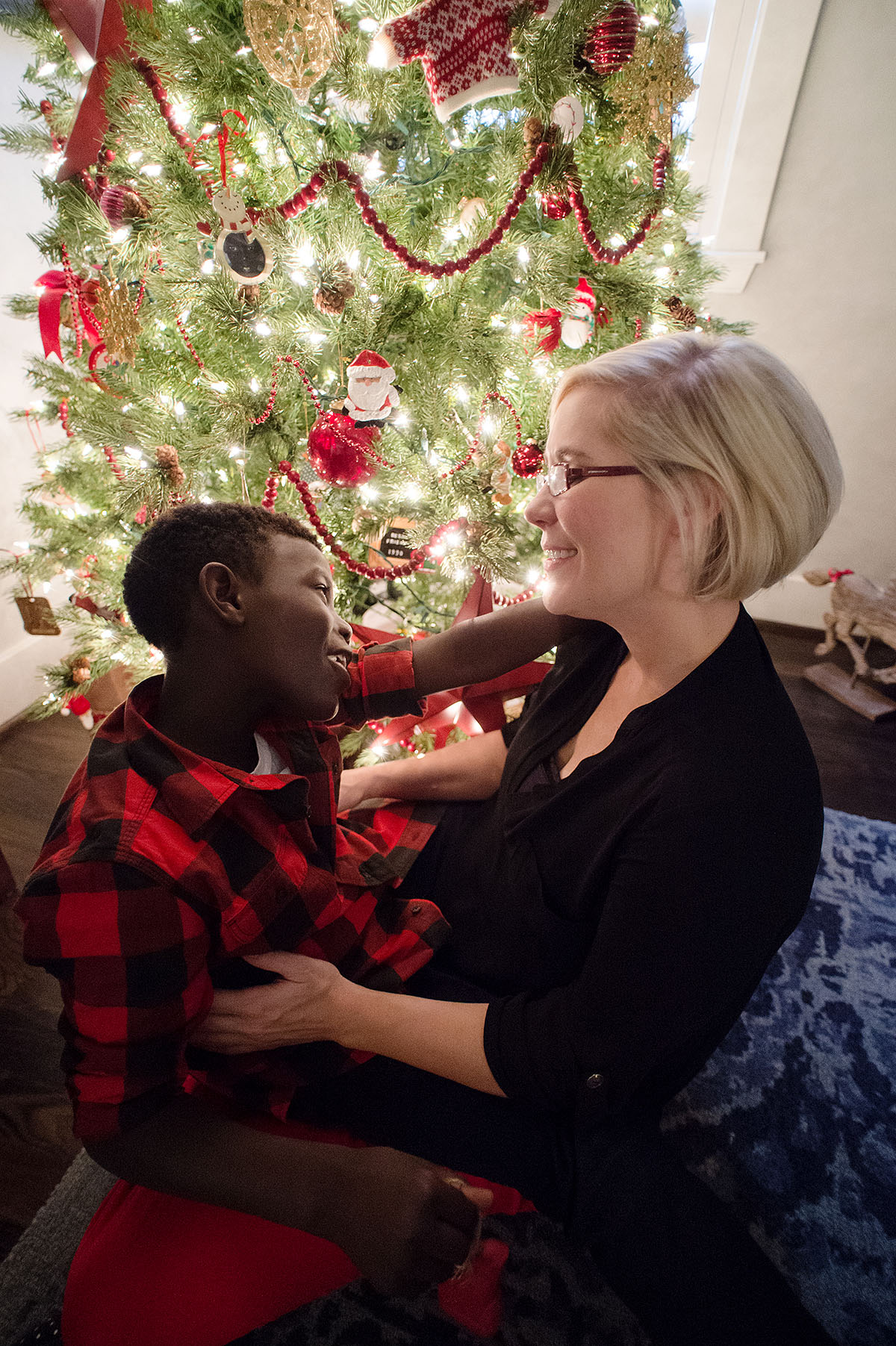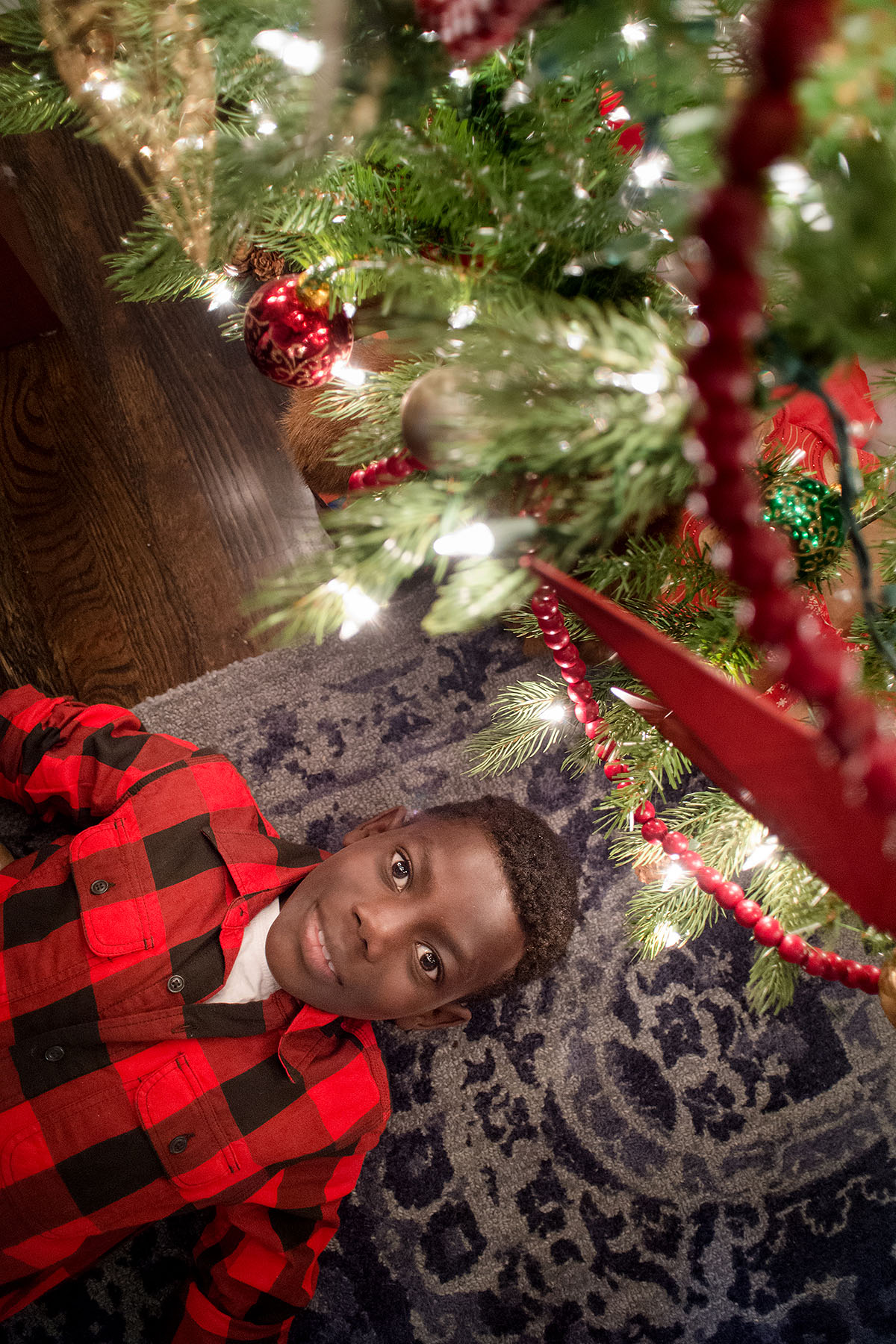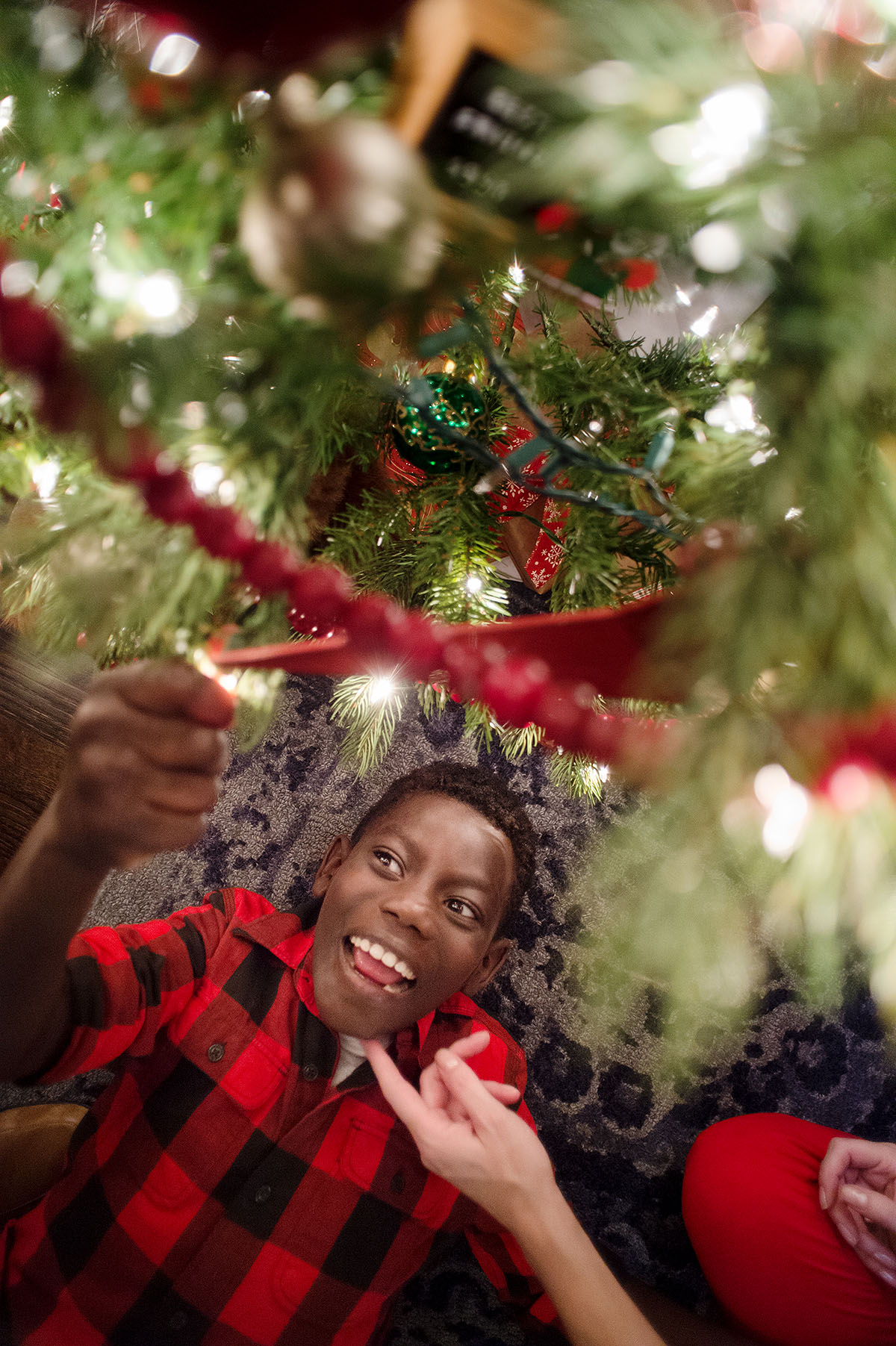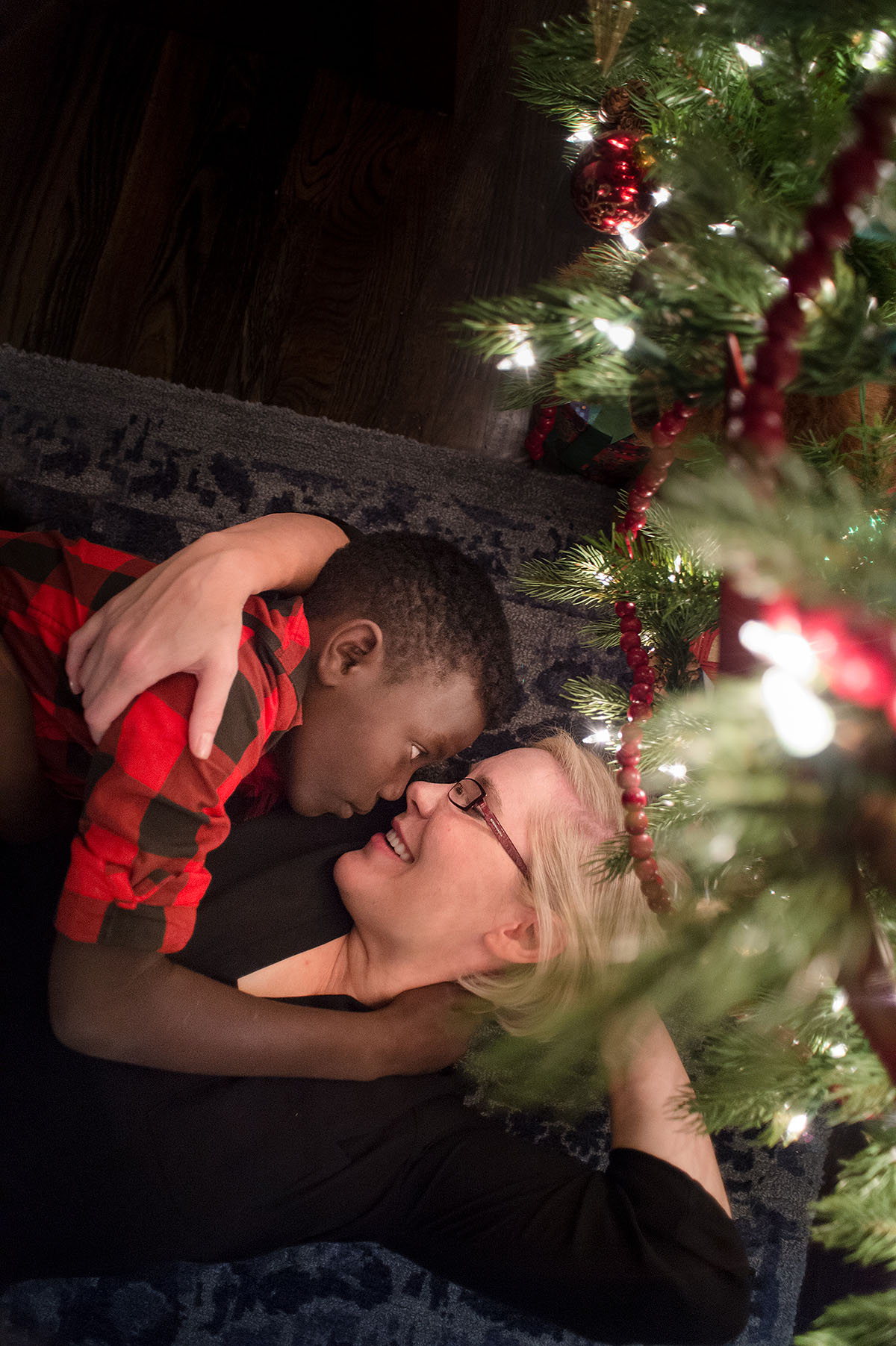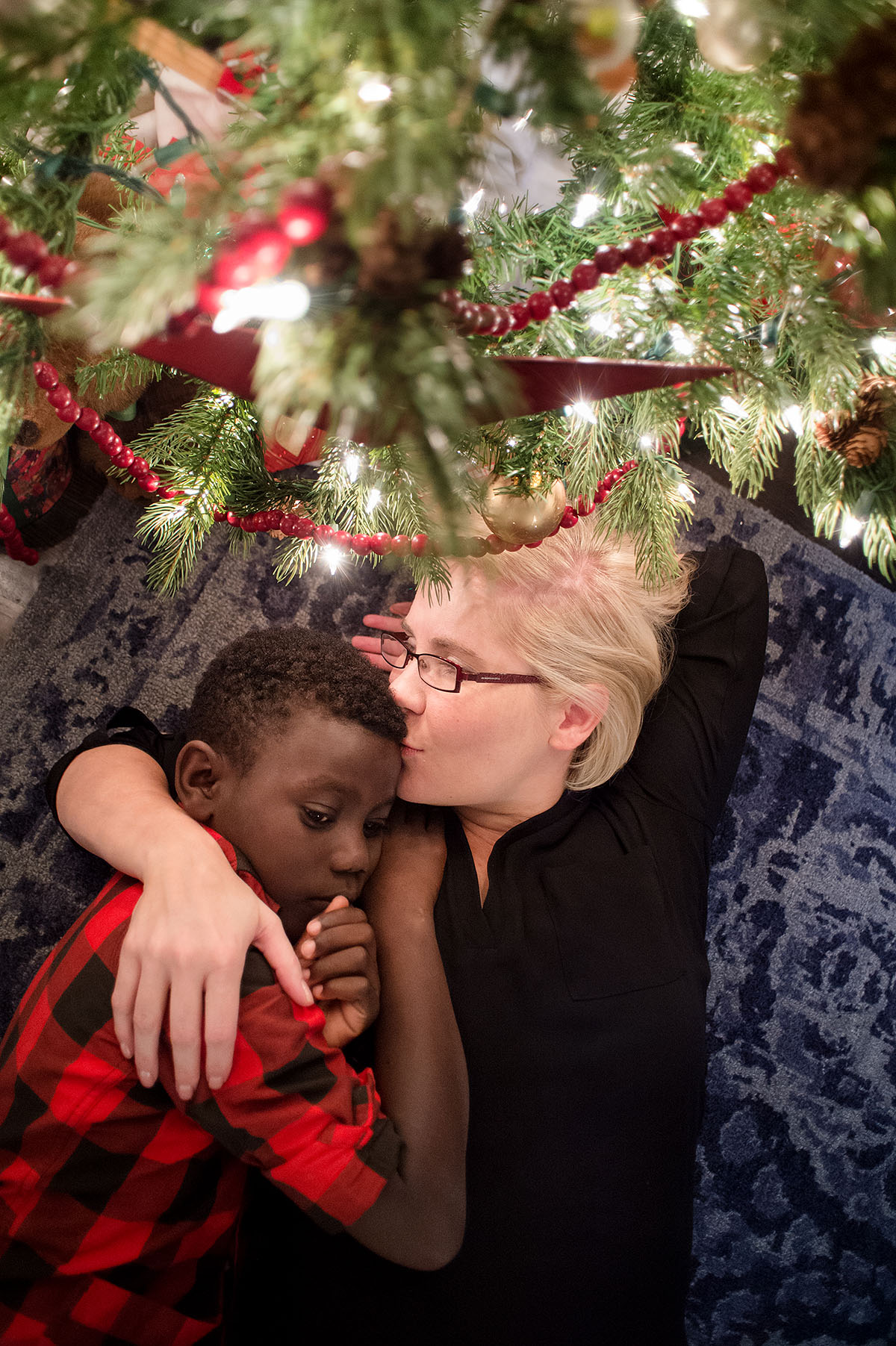 BUT I also converted all the images into b&w because this mom specially is a BIG fan of black and white images.  To my surprise, I fell madly in love with a number of the image in b&w!
What do you think?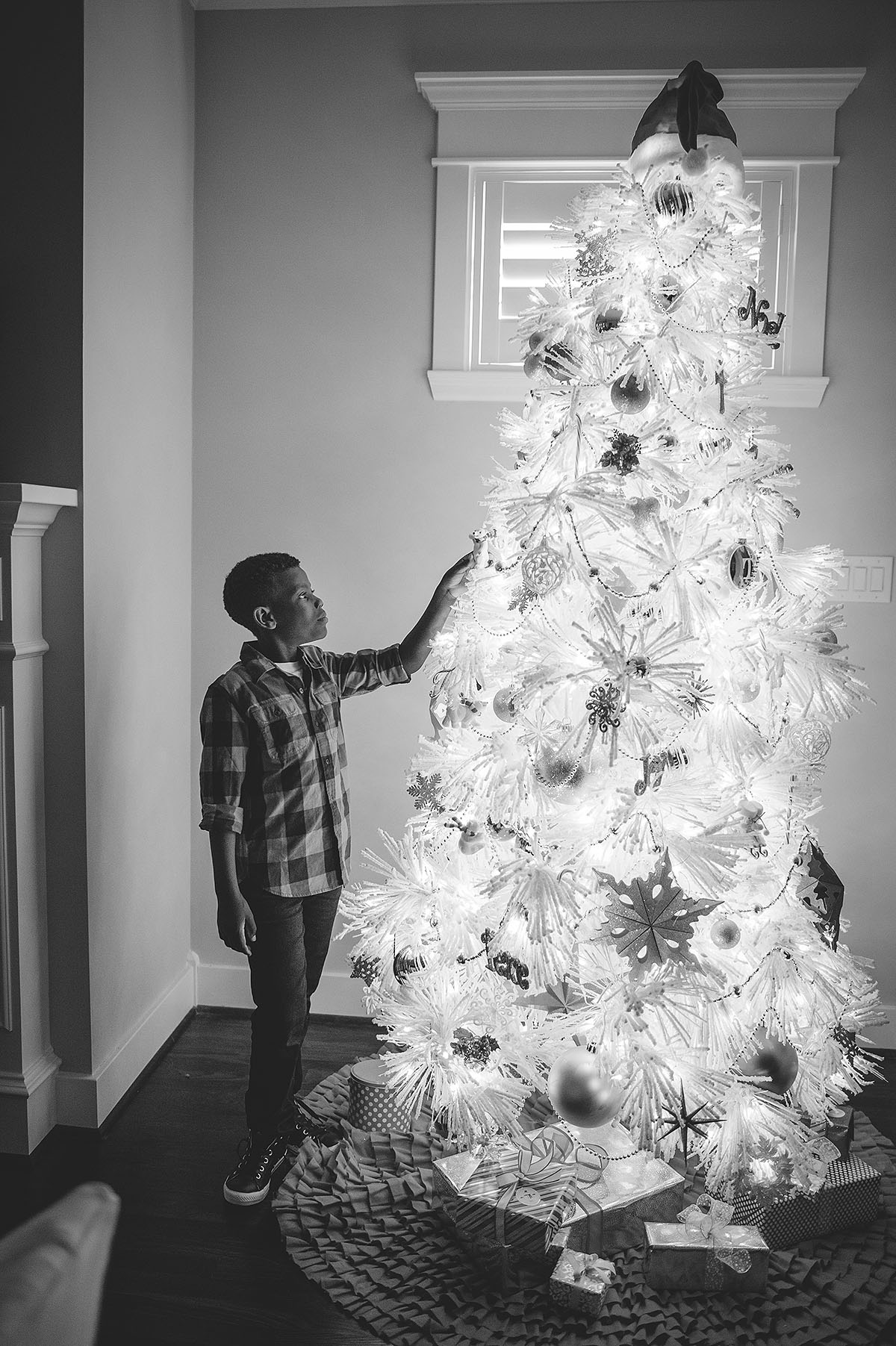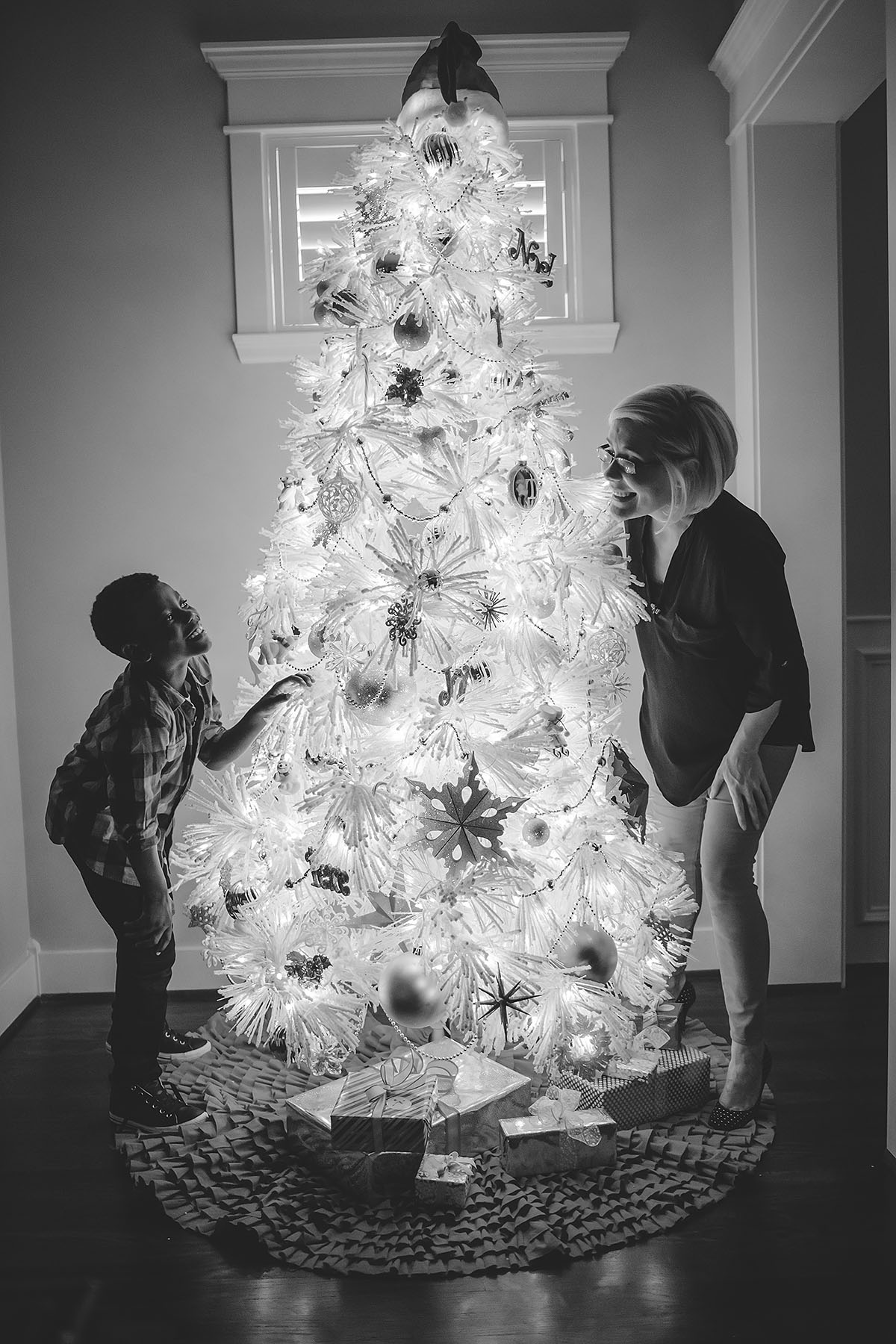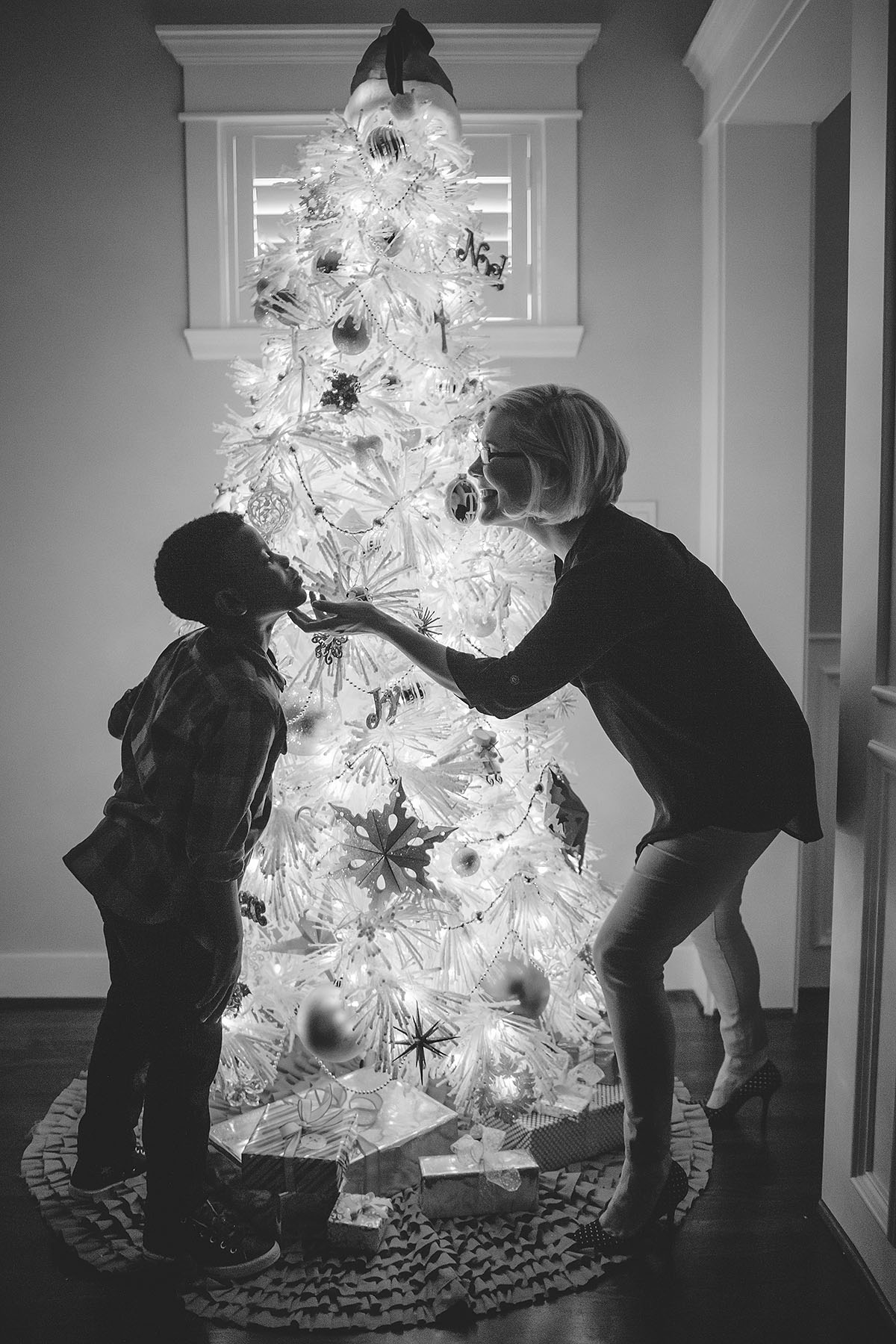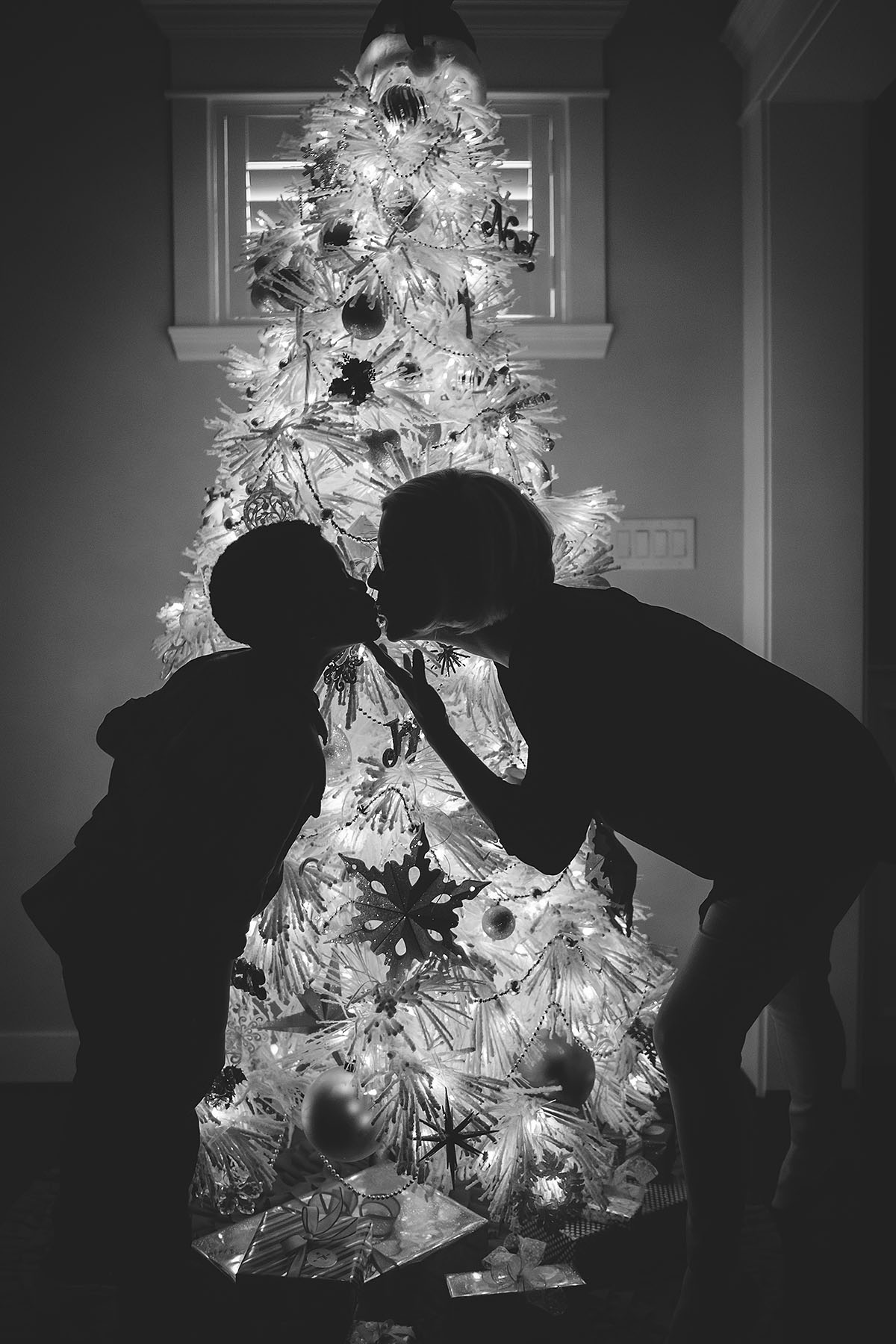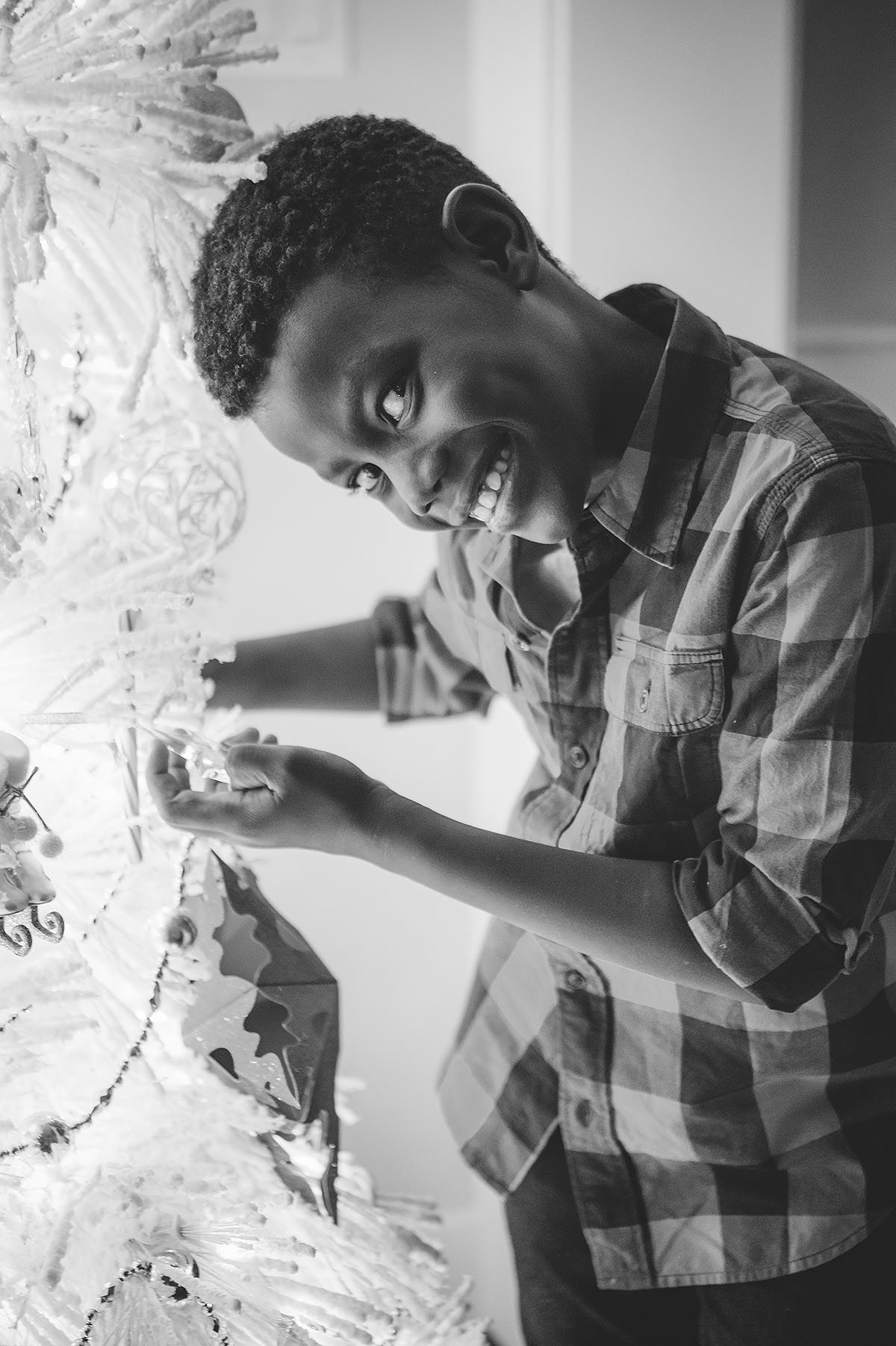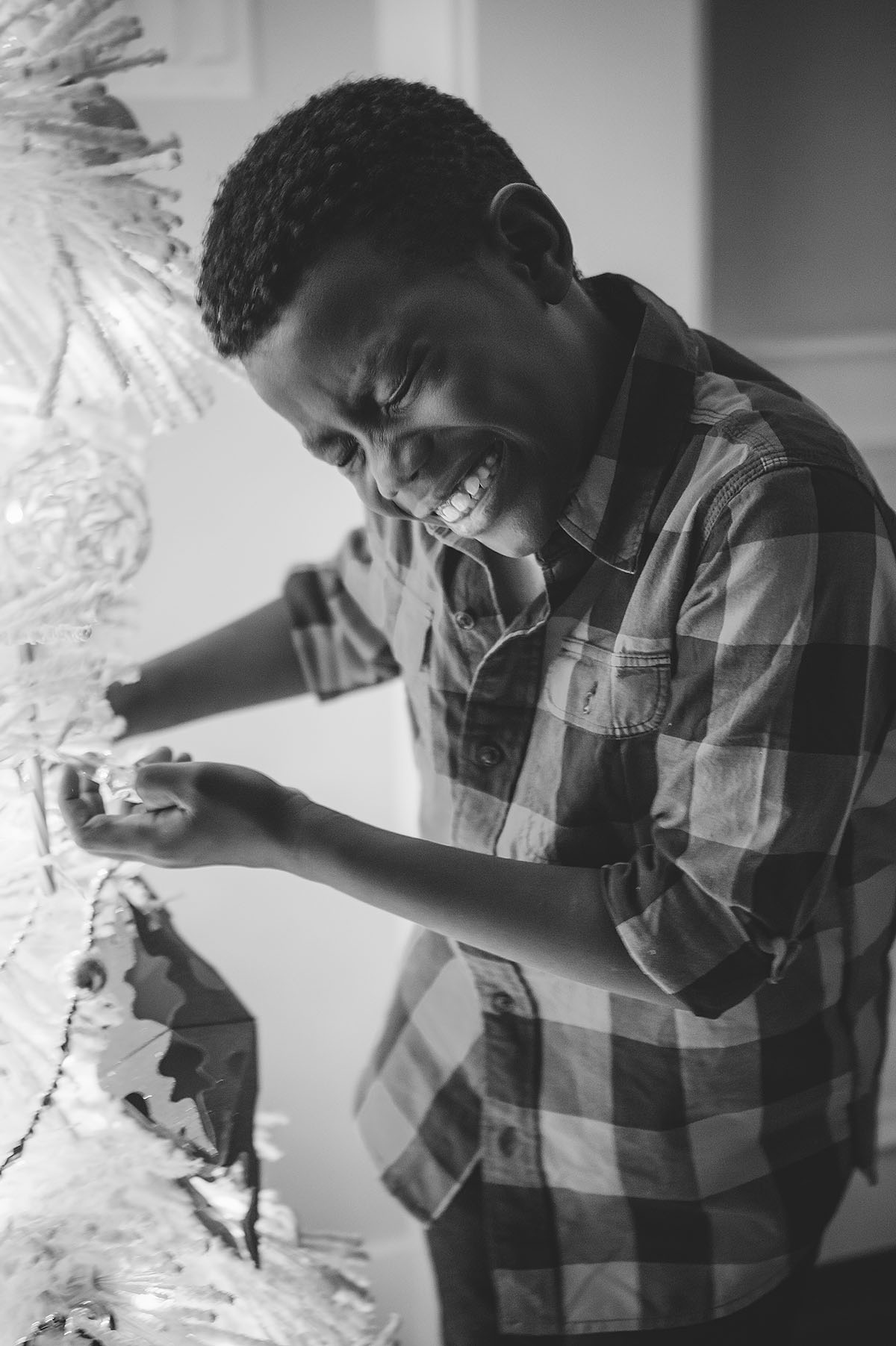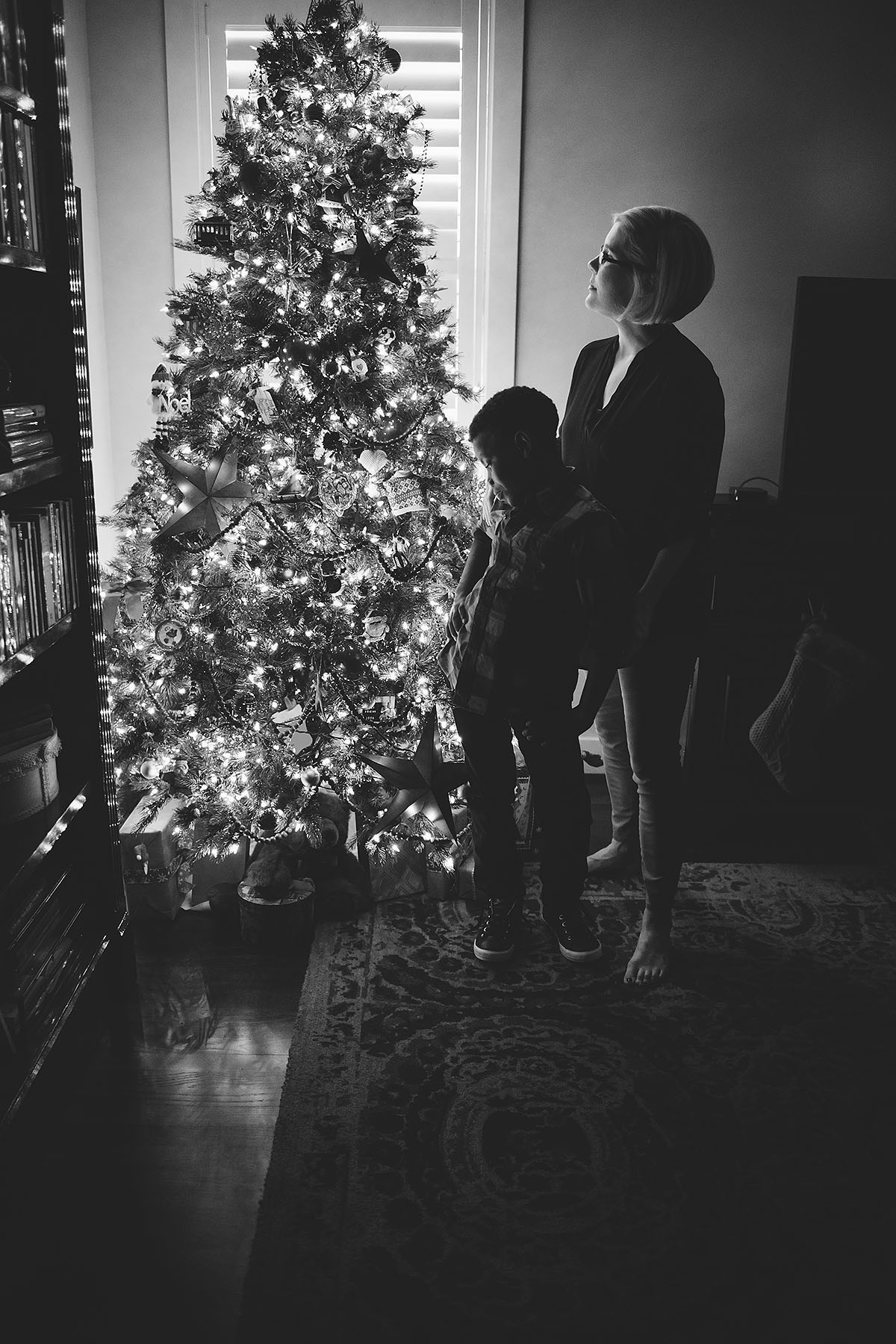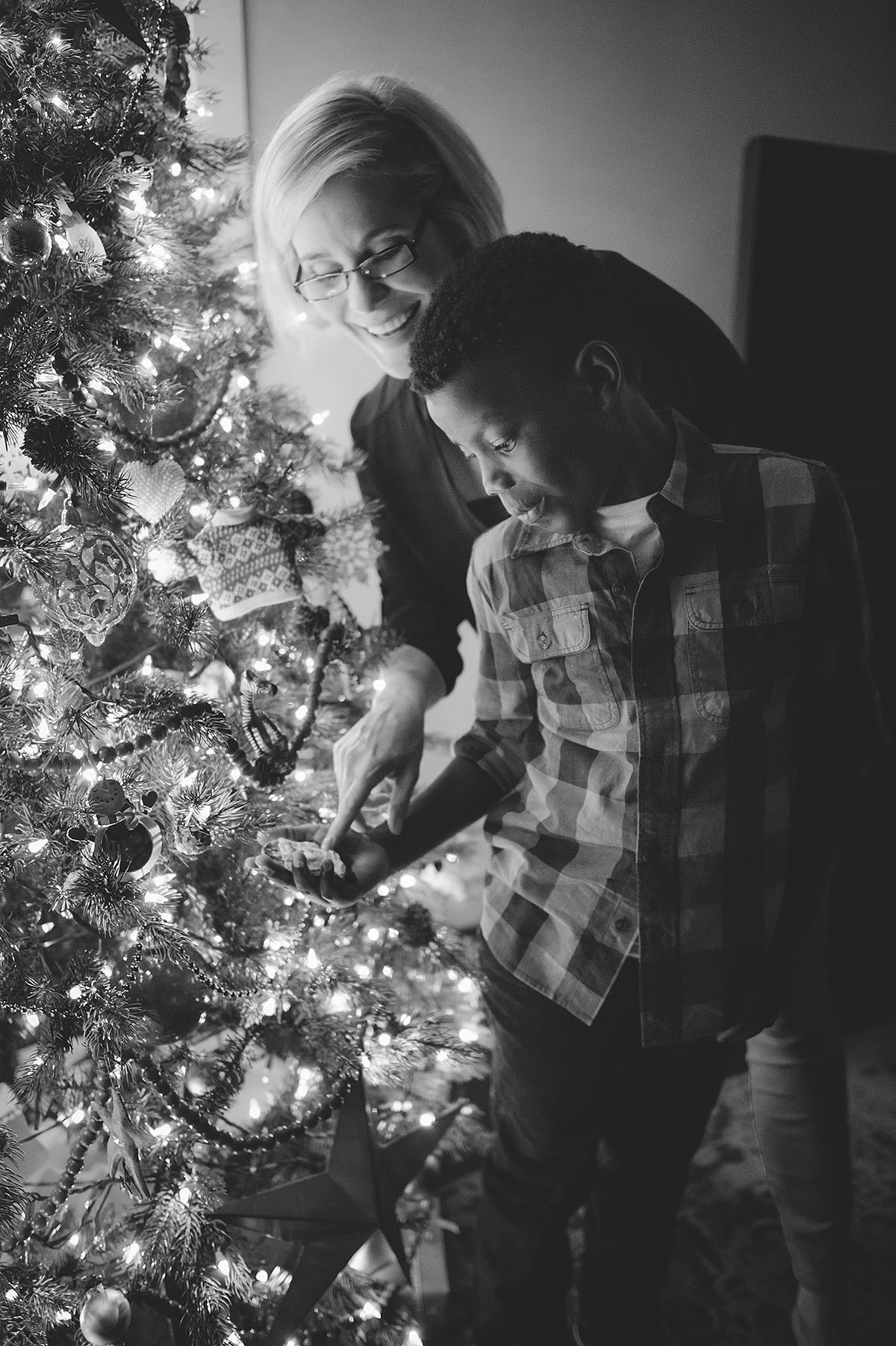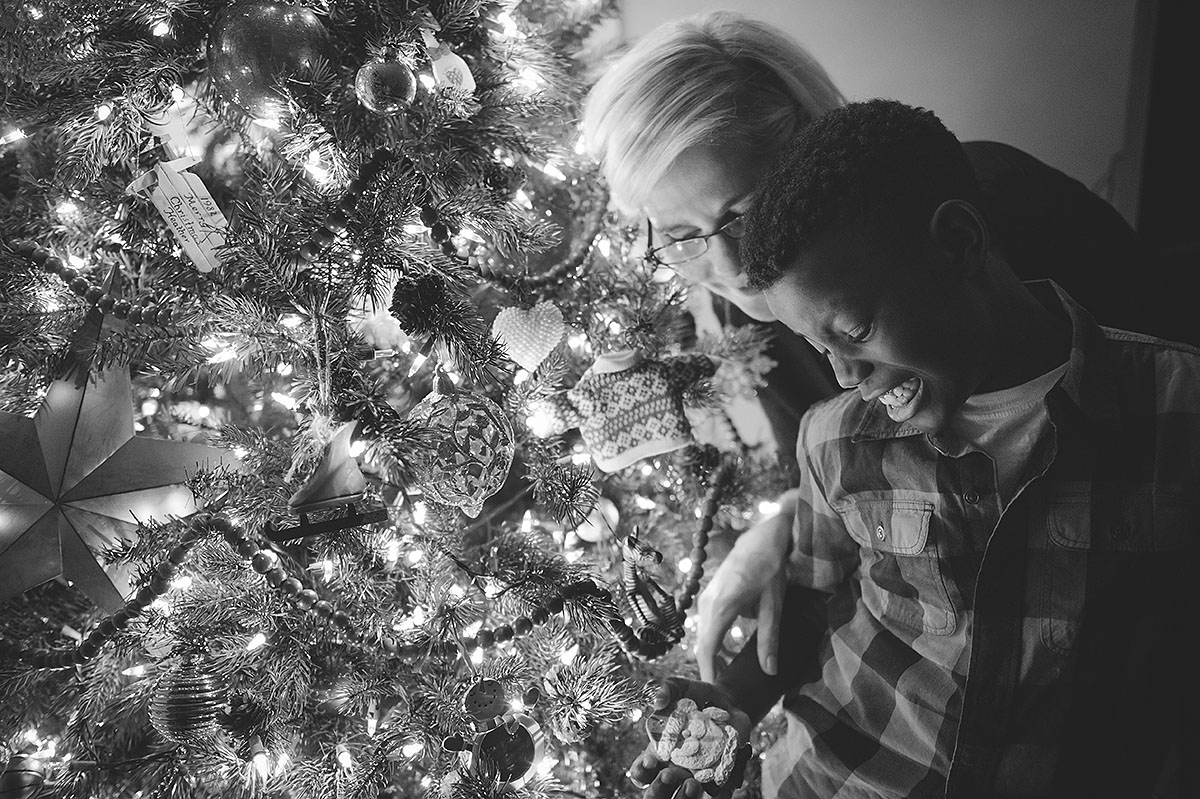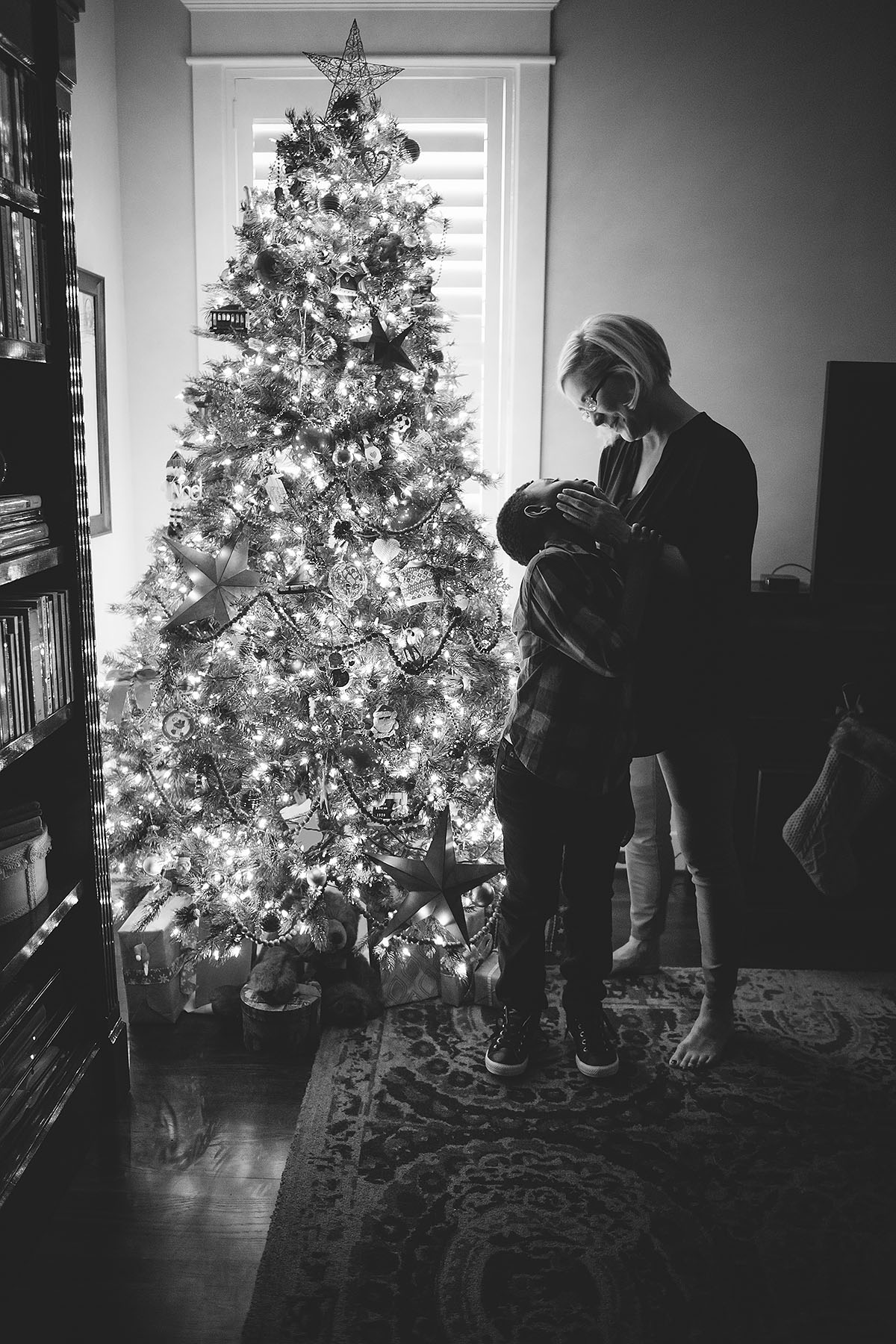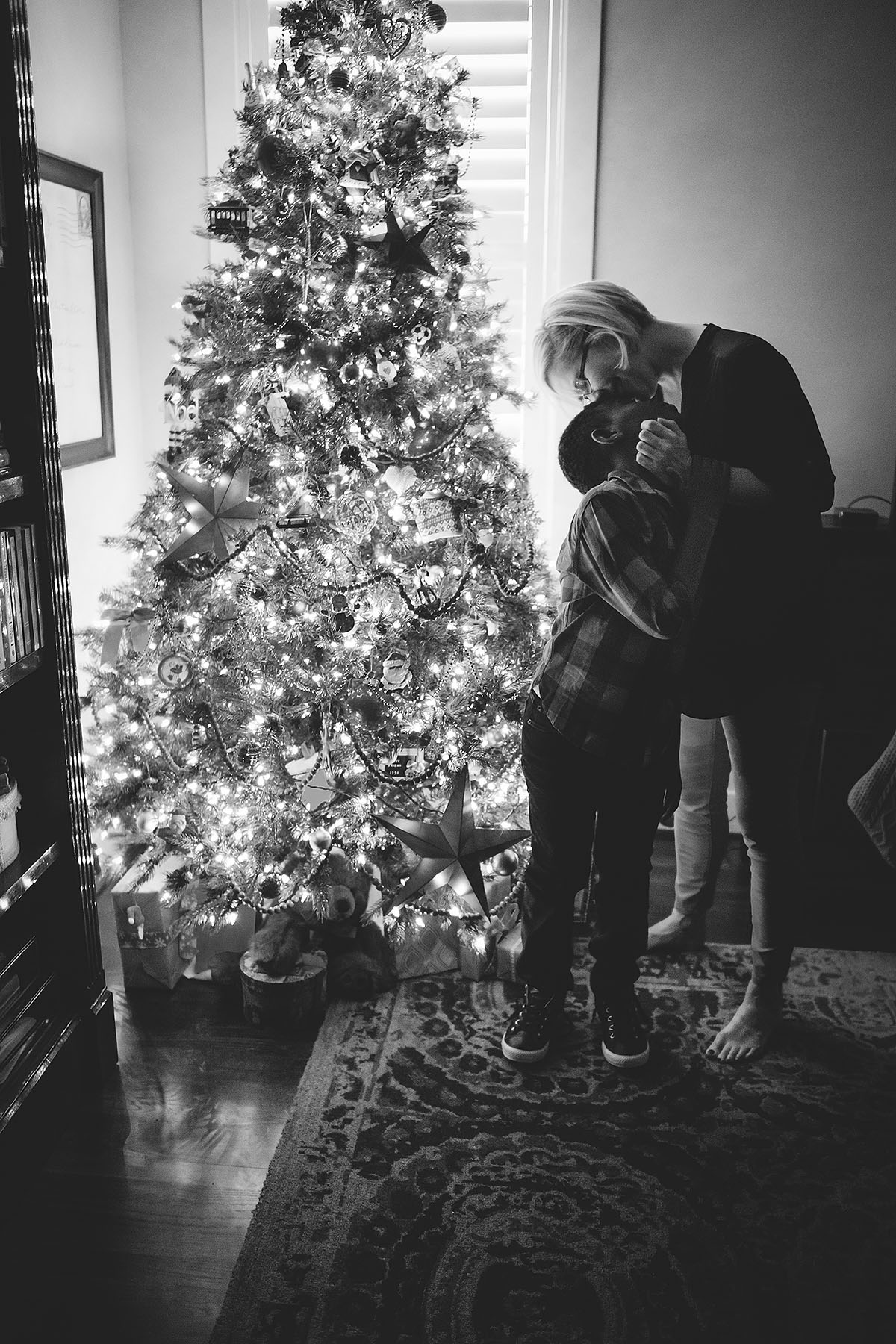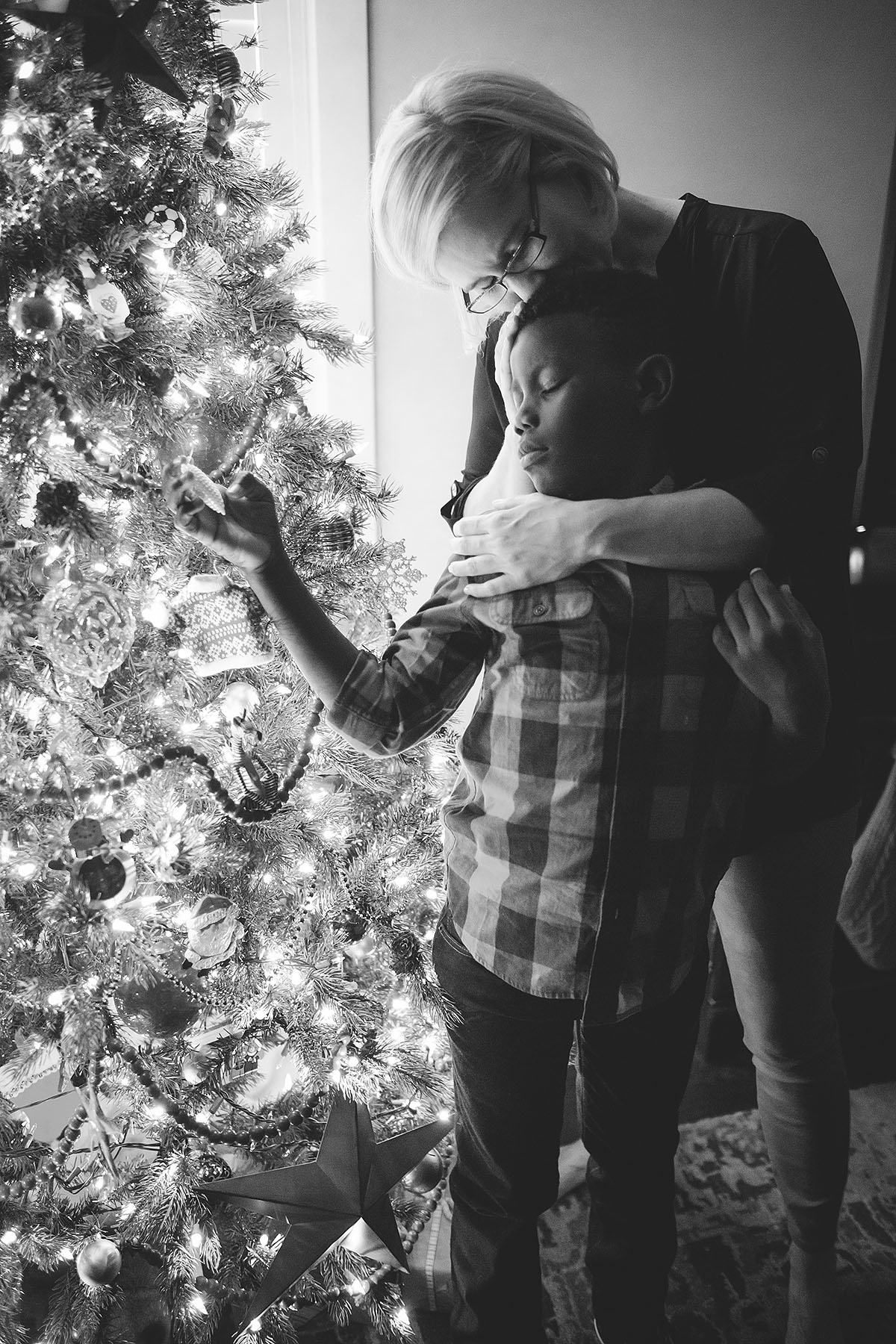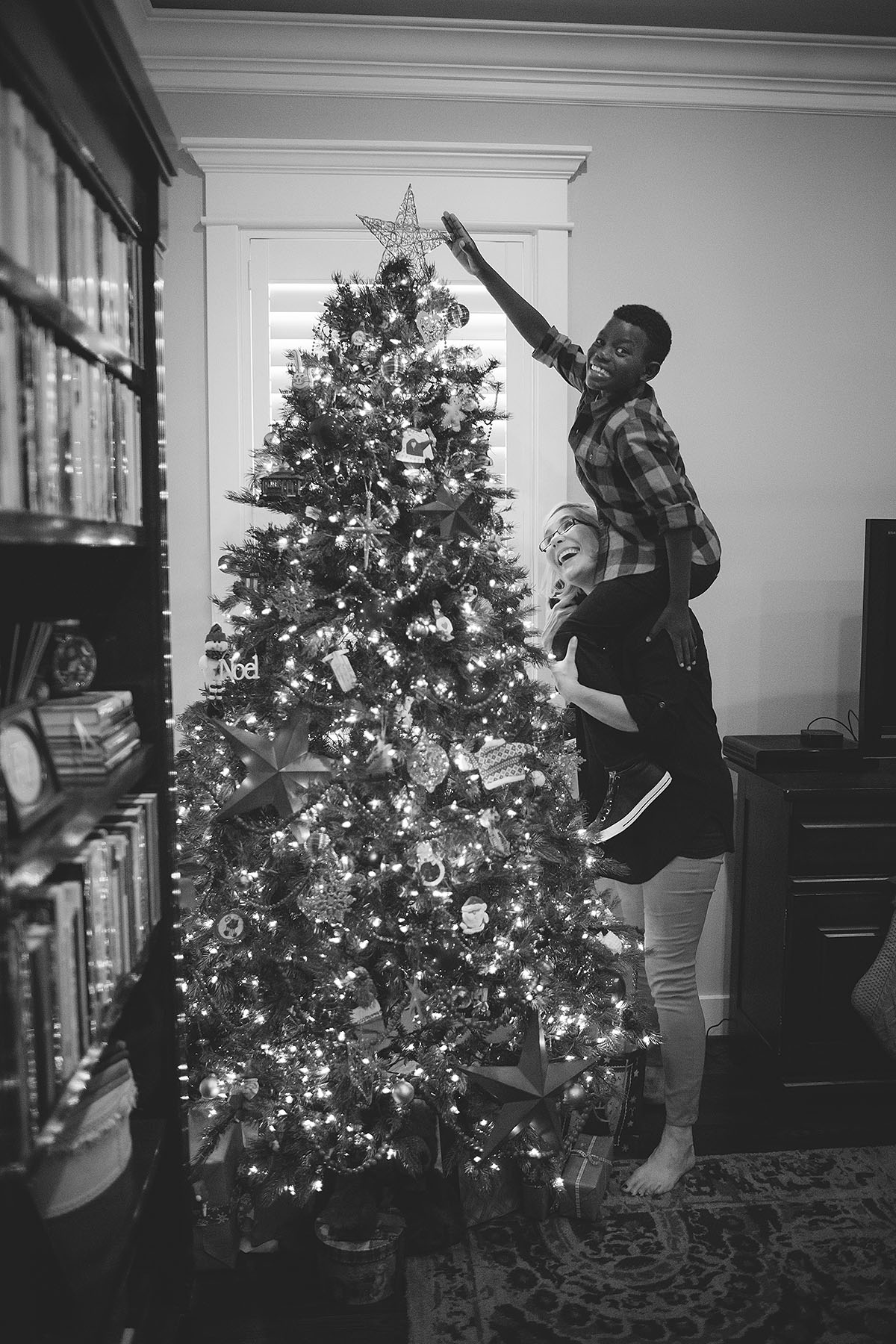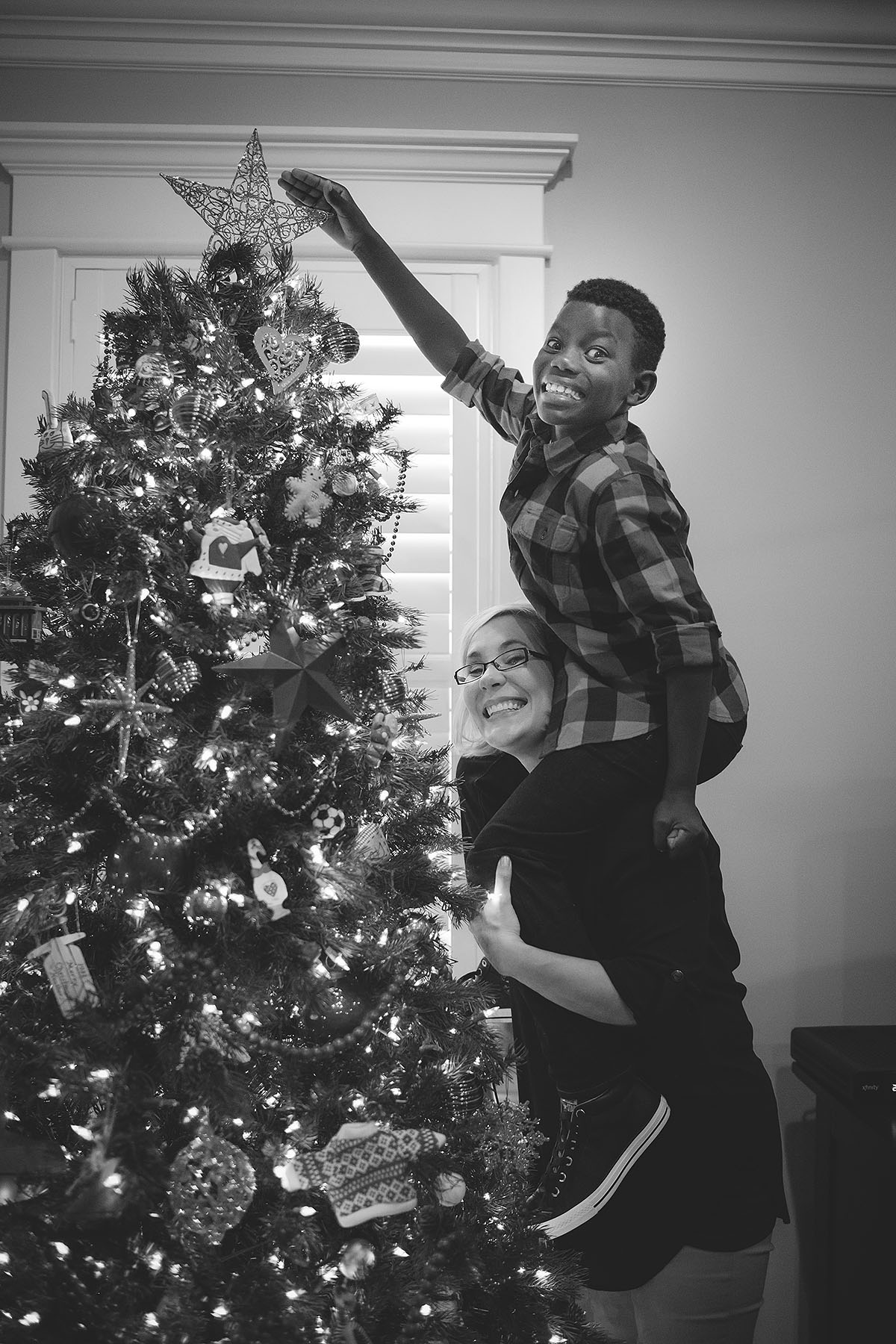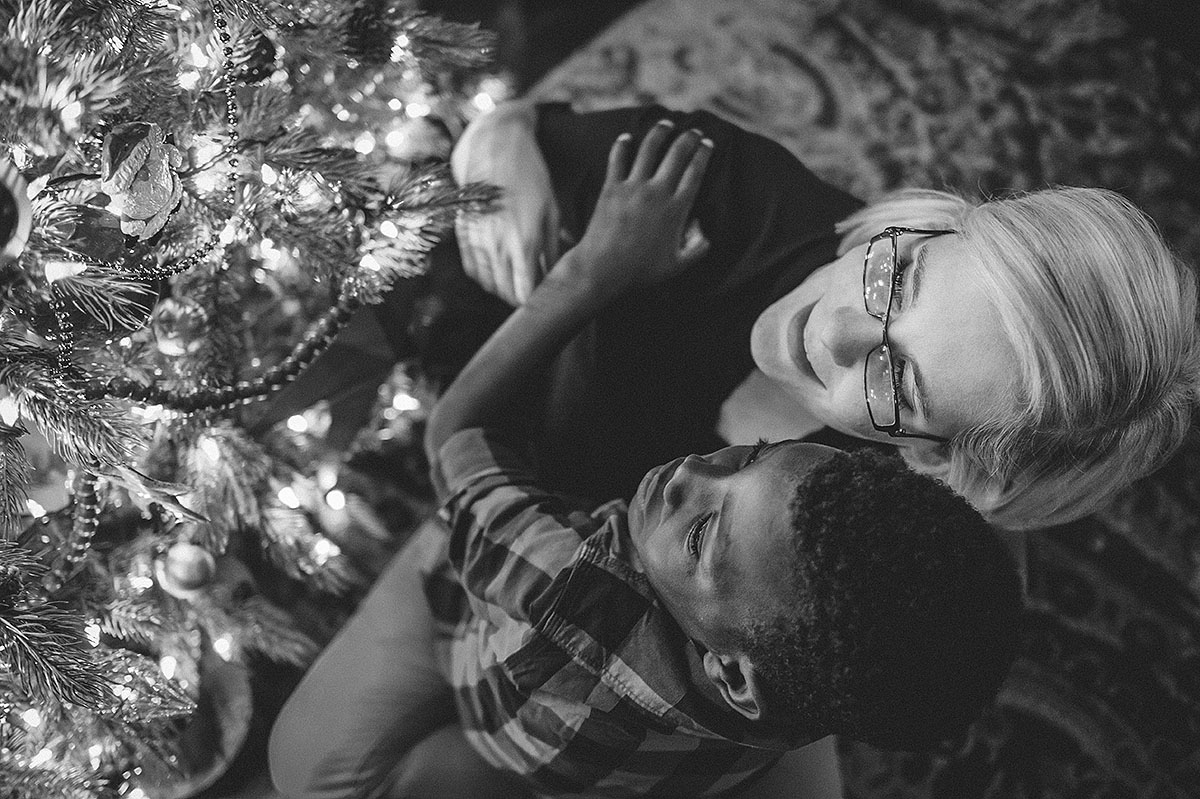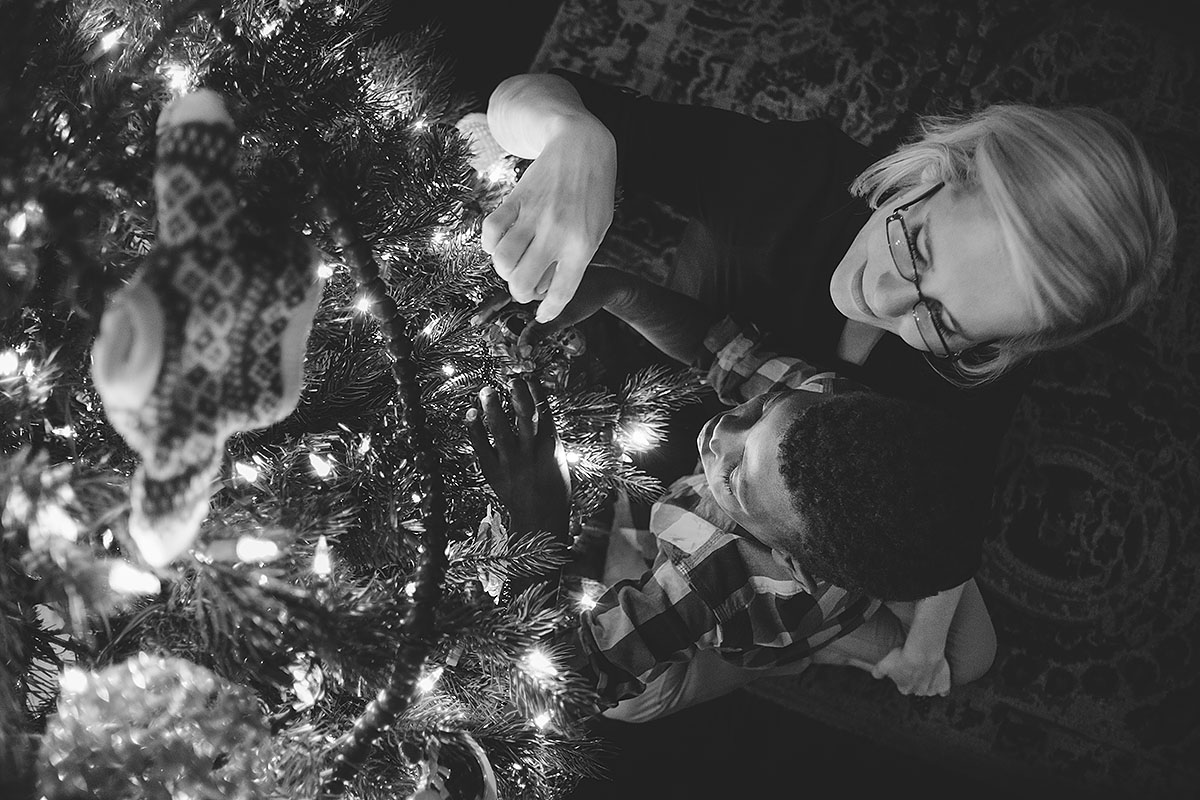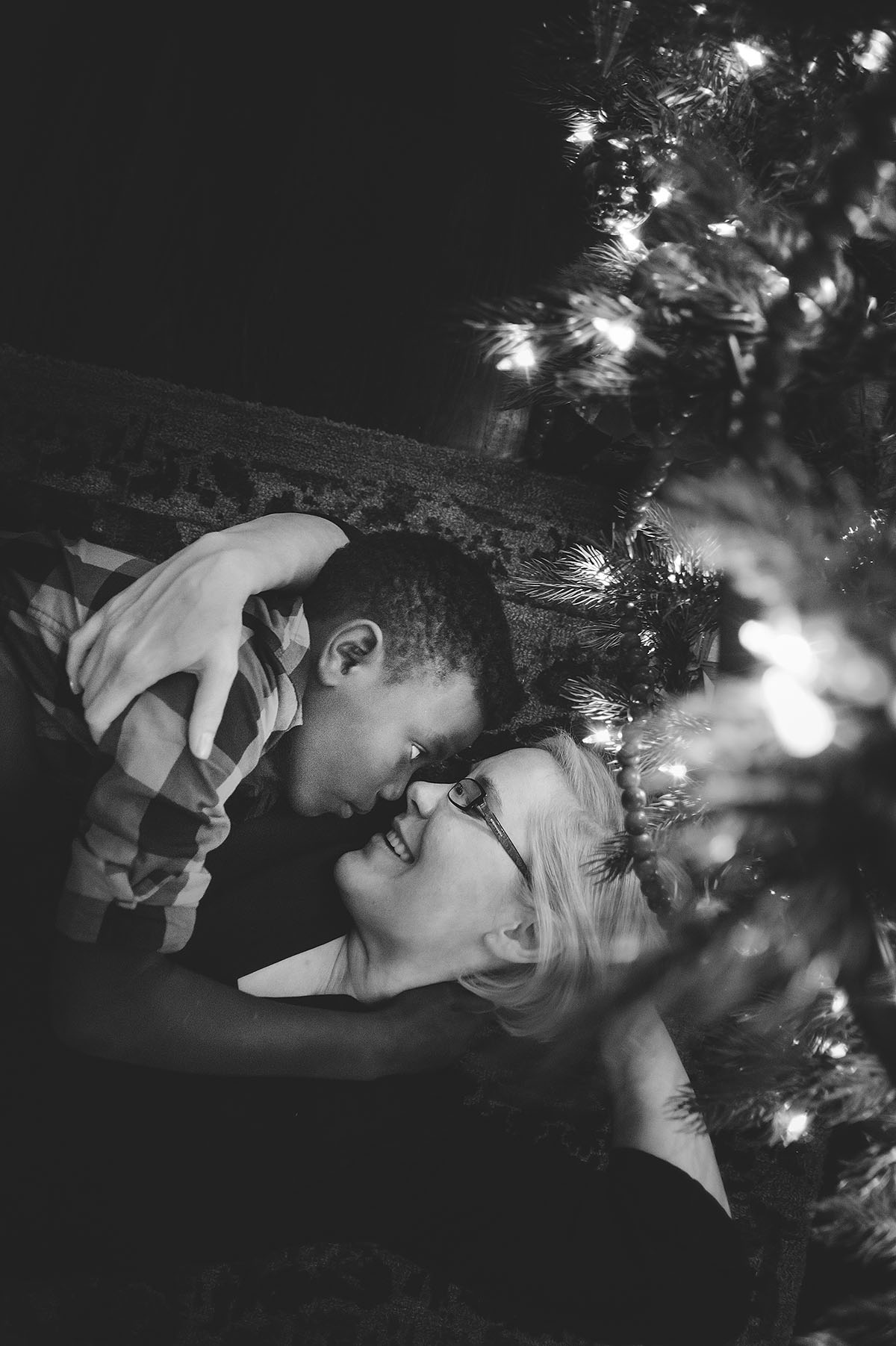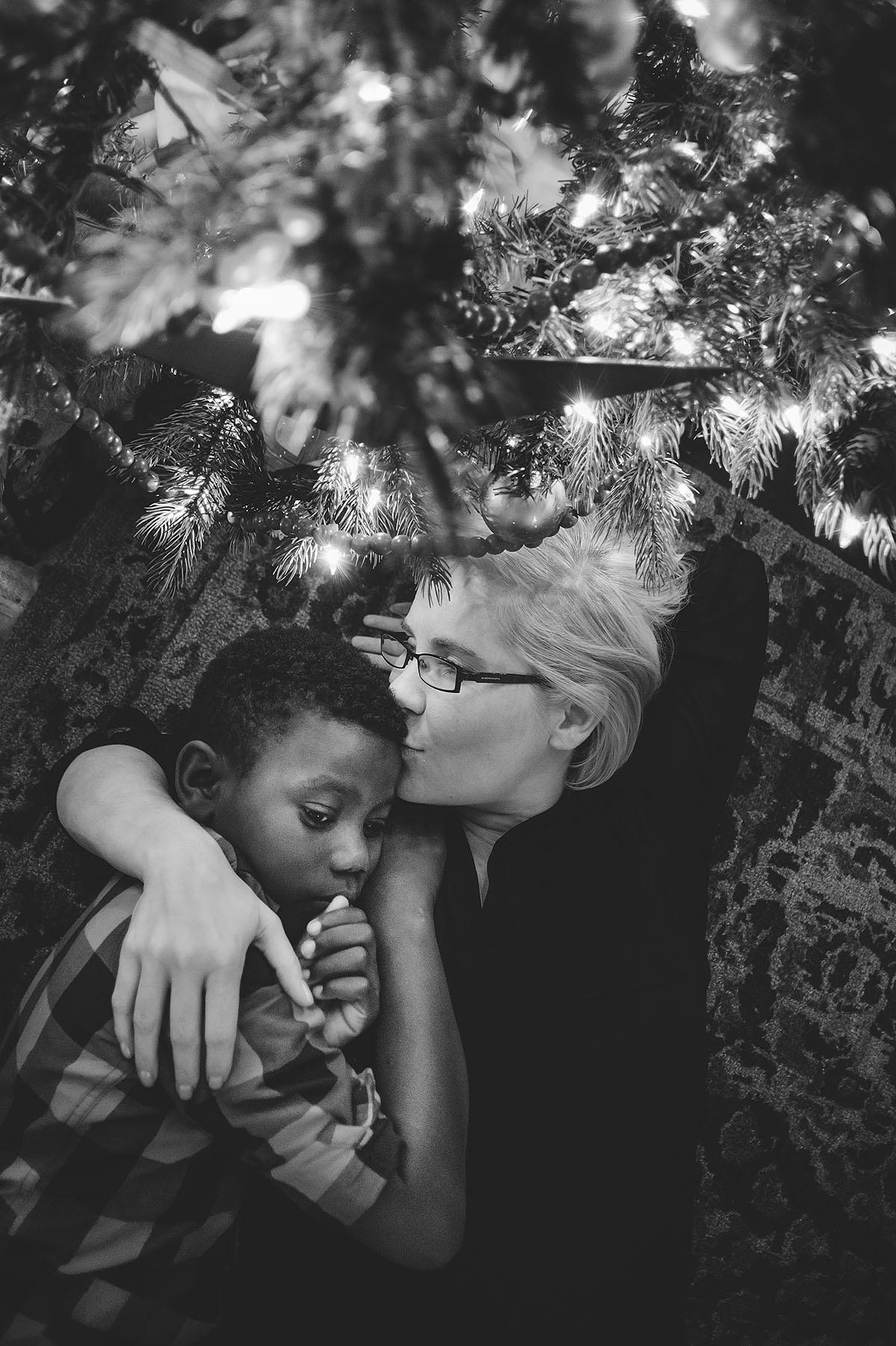 If you might be interested in one of these sessions for your family, please contact me to discuss!!!  I am only offering these the first two weeks of December. 😉
That's right. You read it correctly.
In addition to my regular sessions shown here: http://capturedsimplicity.com/how-much/
 I'm offering a very special new session I'm adding to the lineup beginning this Thursday, Aug. 24th.
Let's call it a 'weekday super special session'. 😉
Includes:
20 minute session
15-20 final digital files with print credit
Session MUST take place at a specific (outdoor) location of my choice in Spring, Texas 77386
(trust me, it is lovely and a place none of you have been)
Session MUST take place on a M, T, W, Th or F
Session MUST be scheduled at
9:30AM or 10AM
OR 4:30, 5:00pm or 5:30pm (the 5:30pm slot is not available in December)
(no exceptions!)
Cost: $300.00*
*Session fee must be paid in full to secure date and time slot.
*Fee is non refundable
*includes up to four persons (immediate family members only); additional children may be added at $25.00 per child.
*Session may only be rescheduled once (with at least 24 hours notice) while adhering to same 'rules' above.
This special is open to repeat clients only from July 25th until  July 30th. 
Beginning Monday, July 31st, schedule of these 'super special' sessions opens up to everyone.  🙂
*******
And please be warned…hehe, that I will be offering photos with Santa again this year, but they will likely be ONLY for those who have booked a session with me in 2017.  So if you think you might want to get in on the photos with Santa event, I highly recommend you get your on my schedule for a regular session soon.  😉
I'll leave you guys with a recent photo of myself and my two littles. <3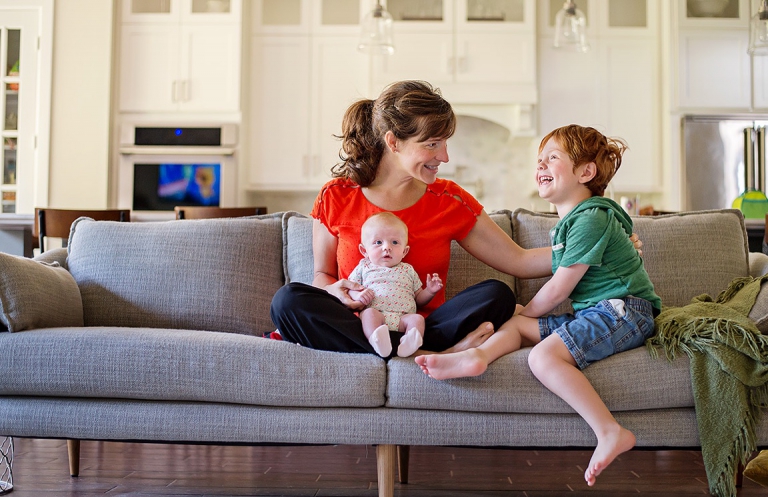 When I began my career as a Family Photographer, I had no idea the amazing folks I would get to meet along the way.  I met this sweet family for the first time when they were about to welcome this precious boy into their lives.  We took some amazing maternity photographs with daddy to be and two four legged family members.  Then we met again to document baby D's arrival home.  Such good times for sure.  What a joy to see them again to document him growing so!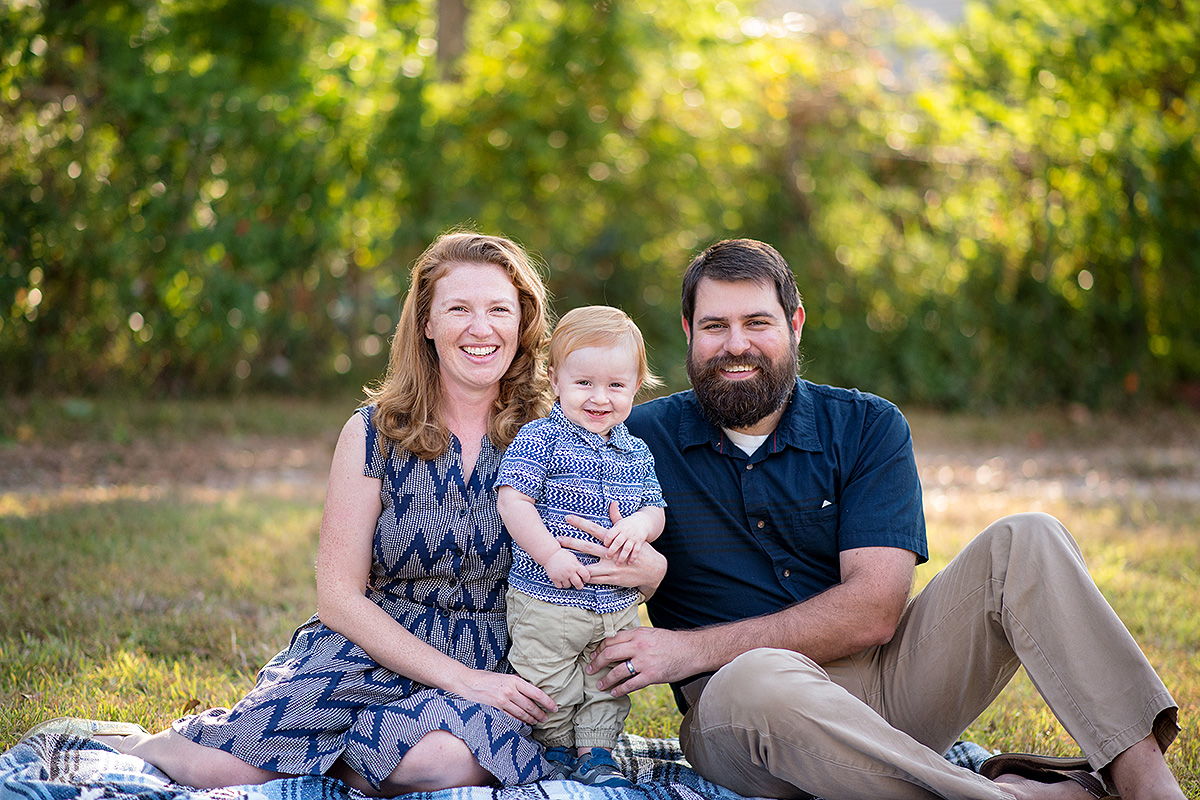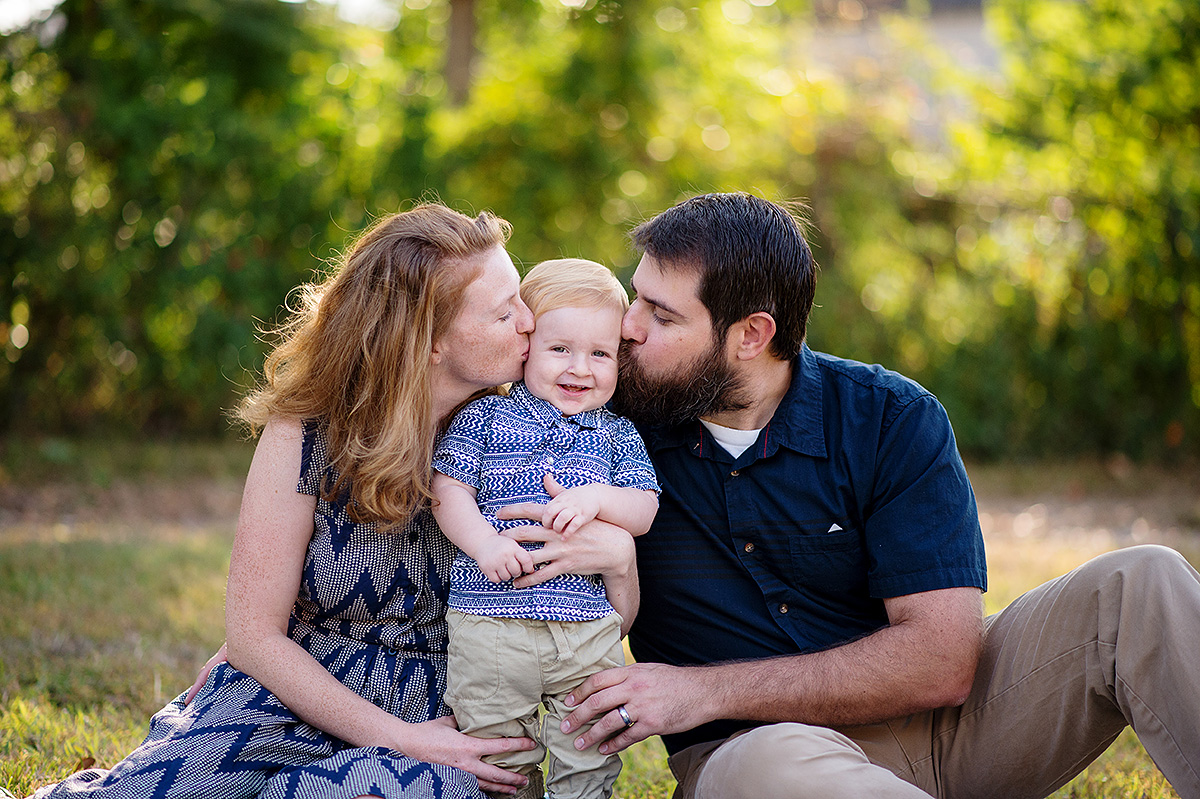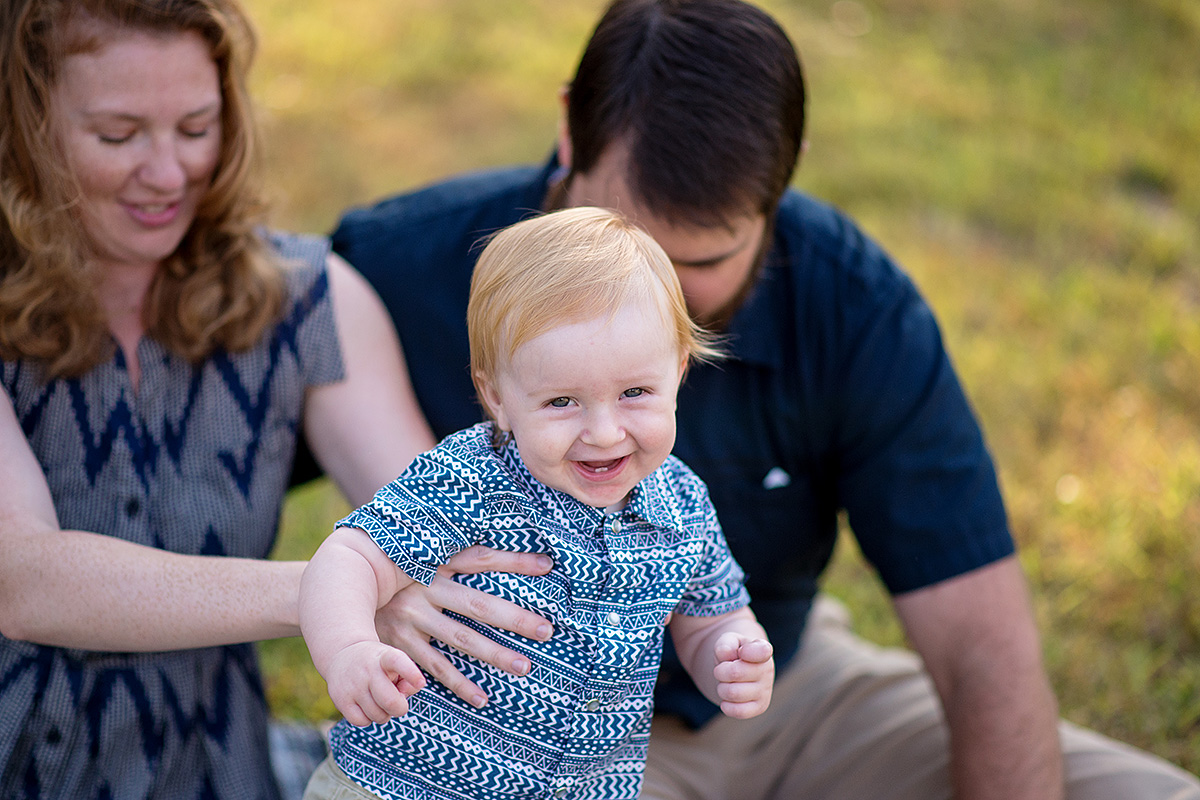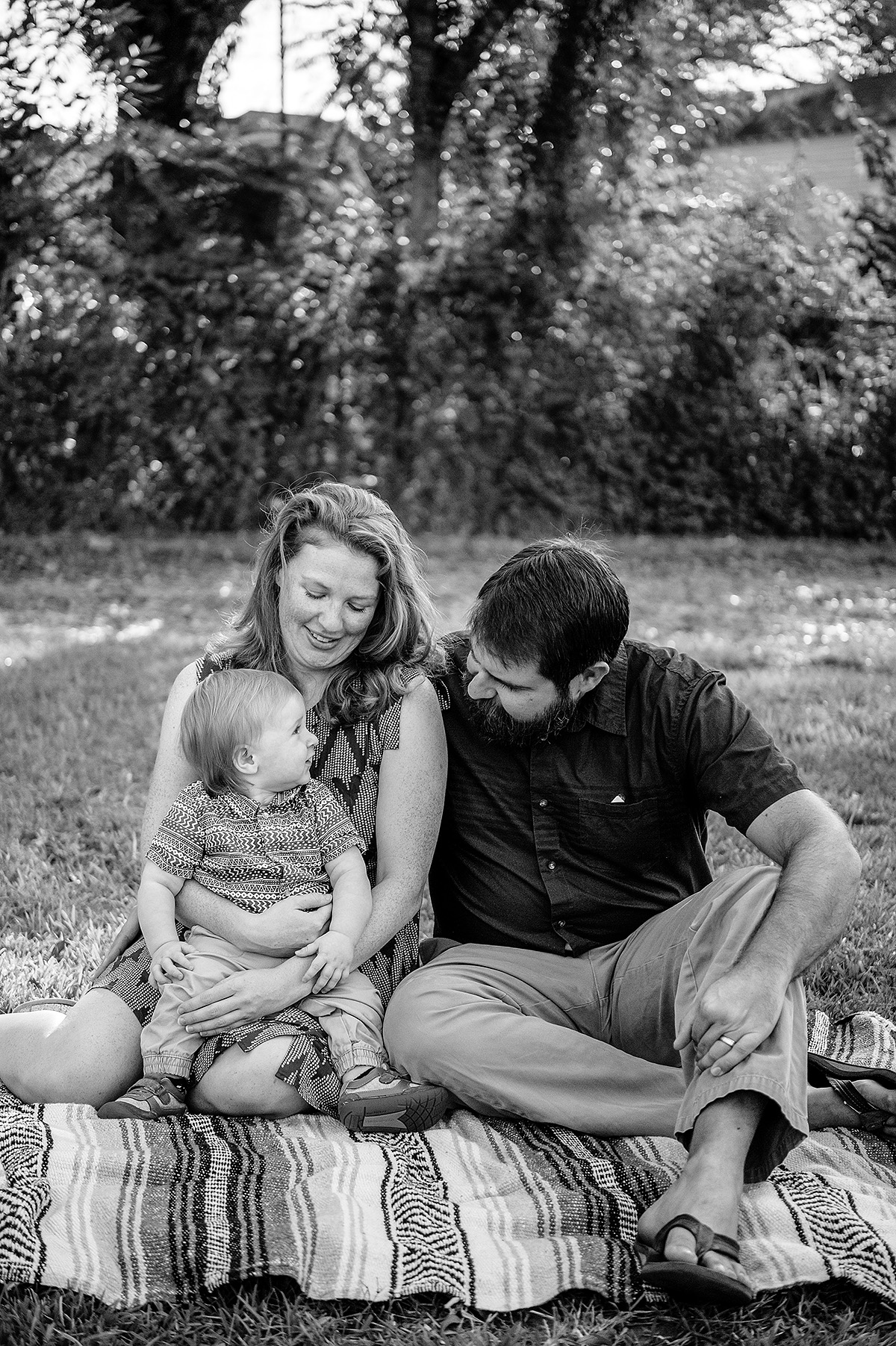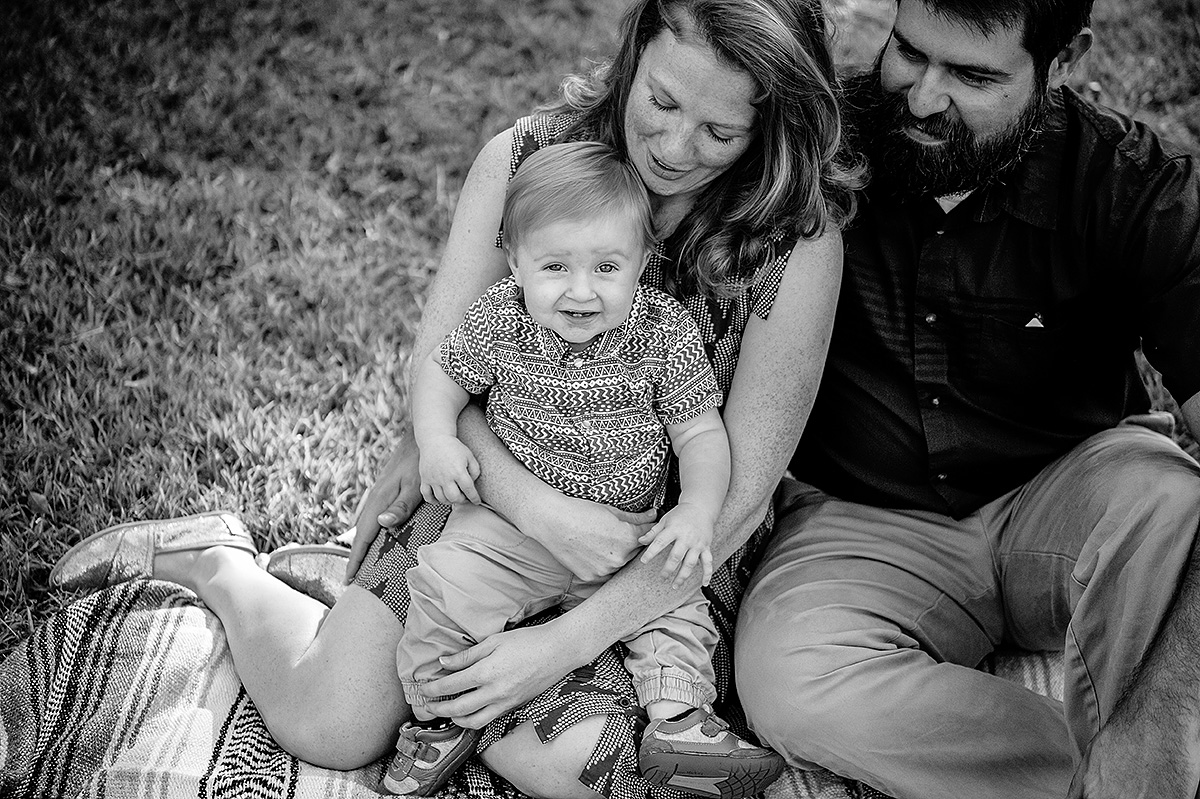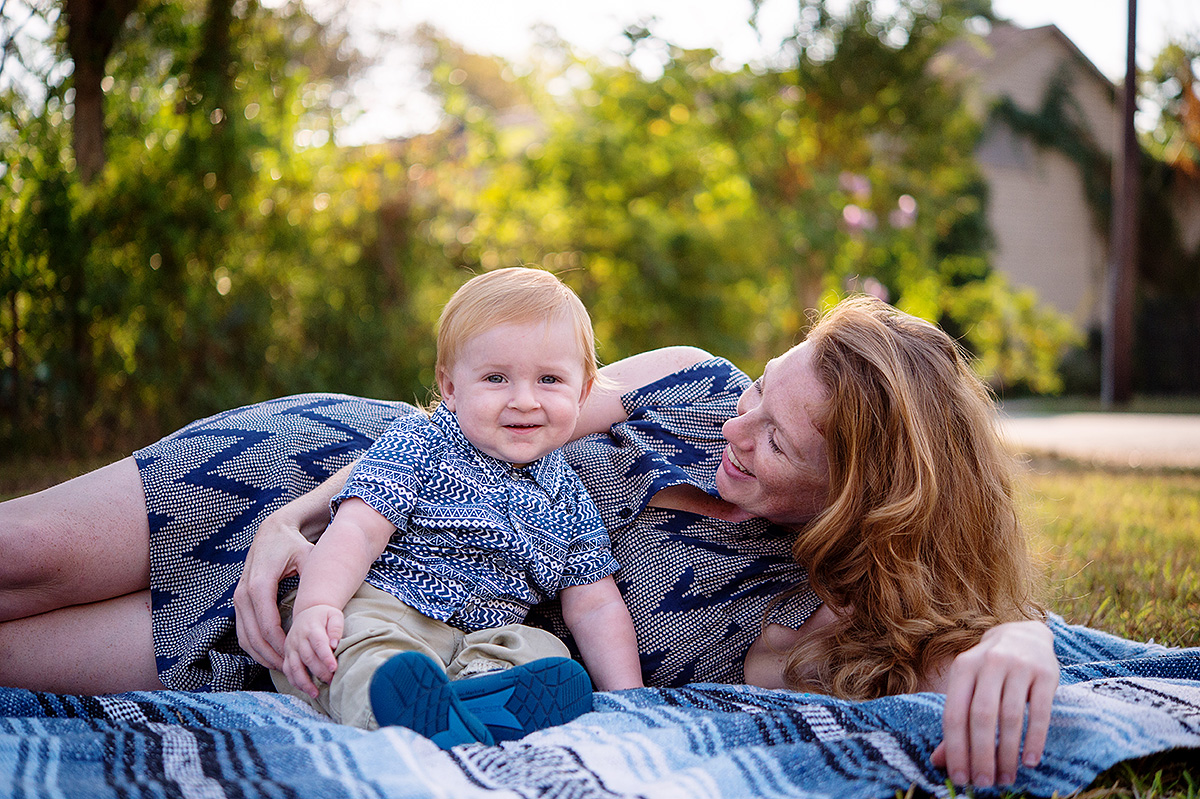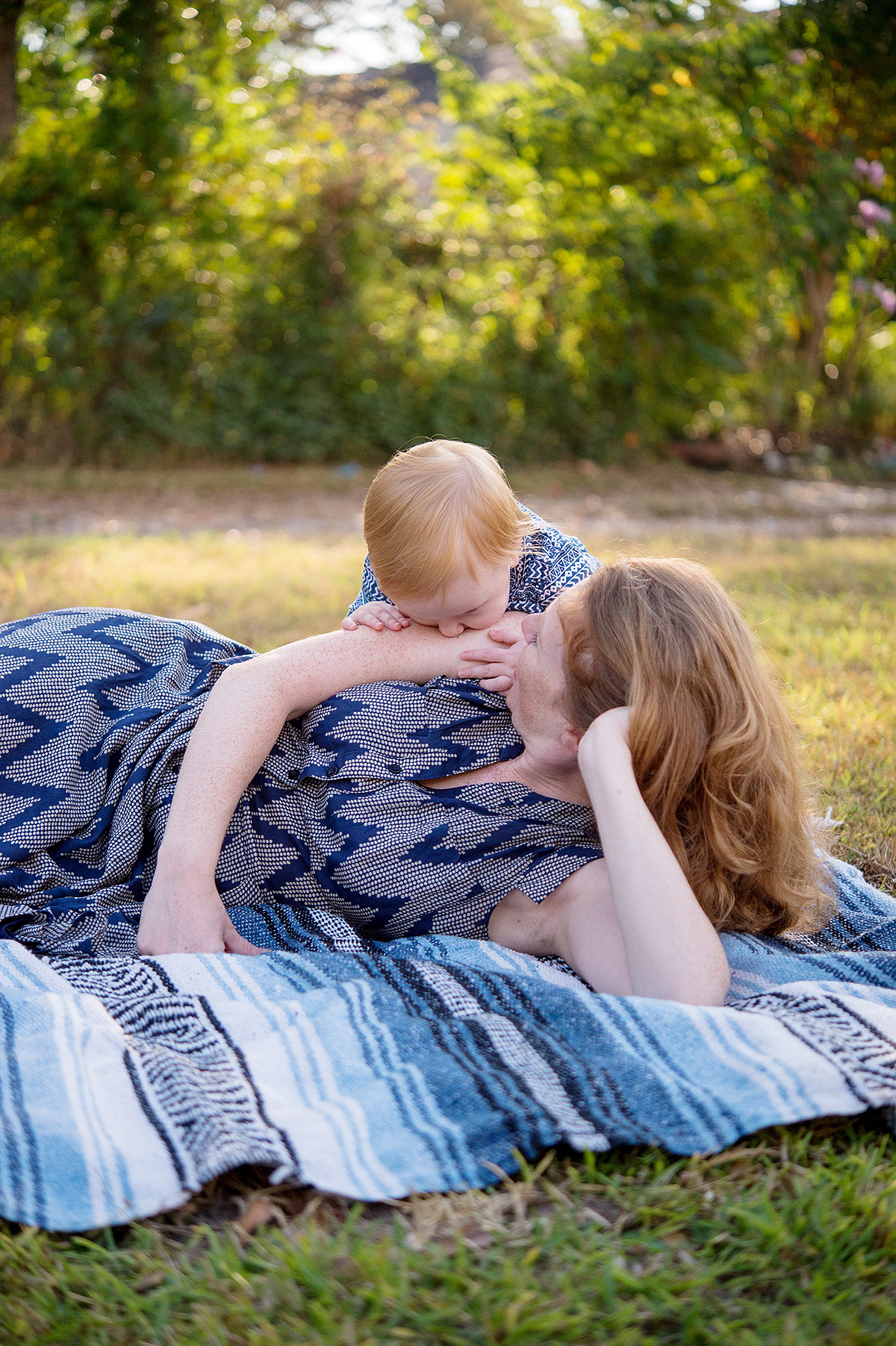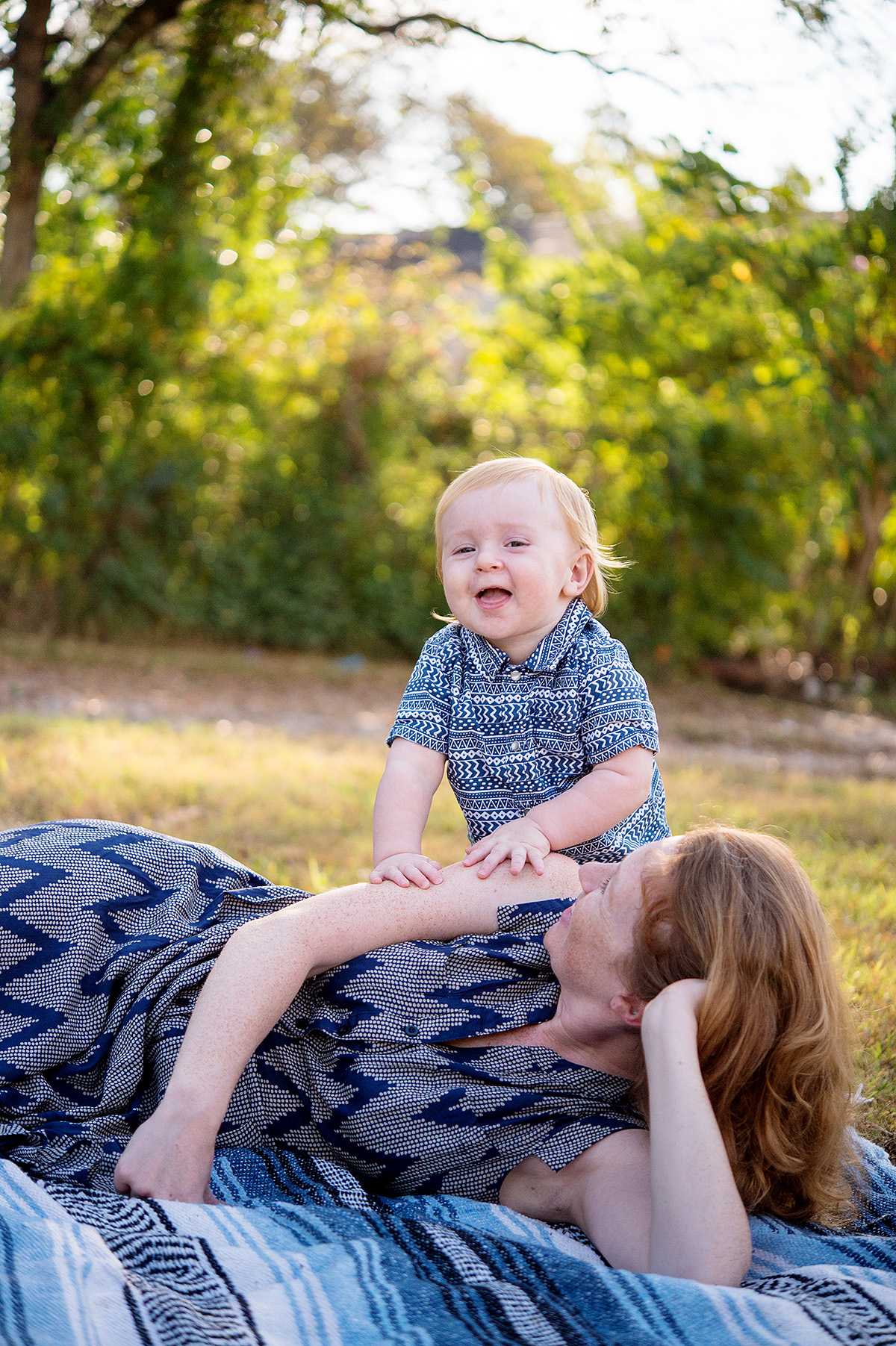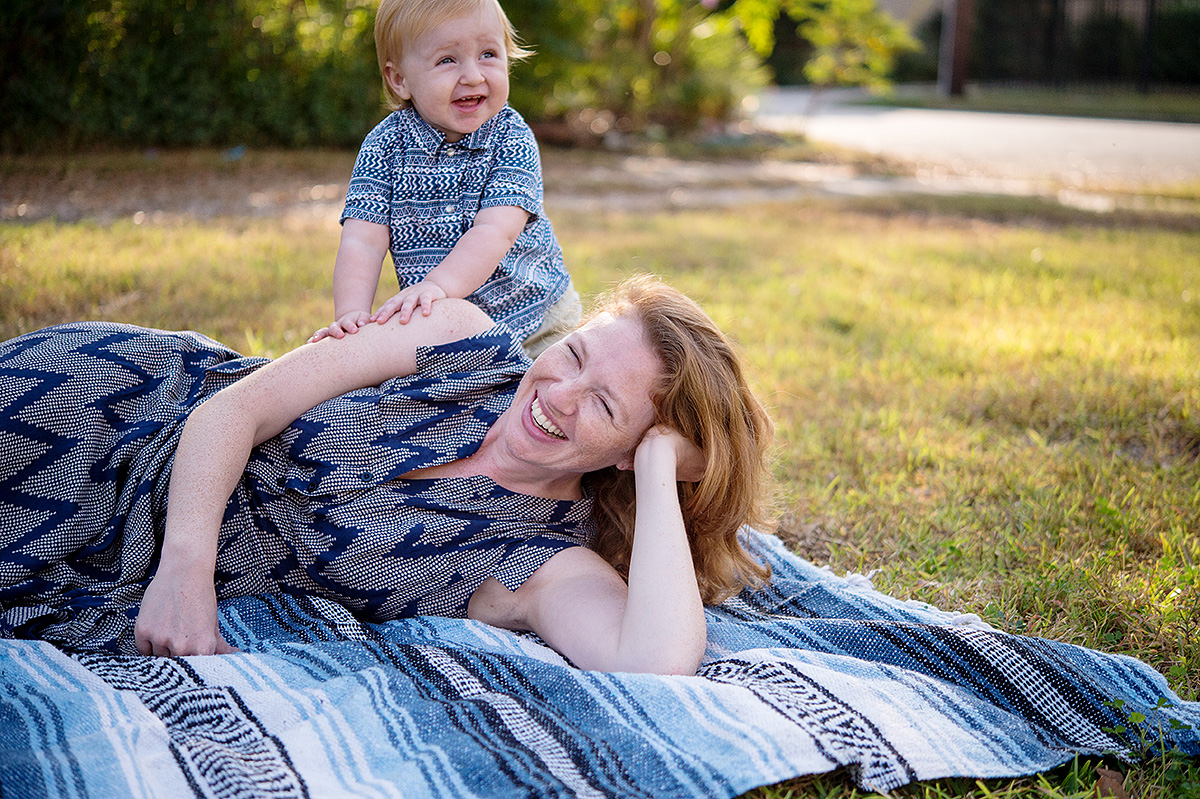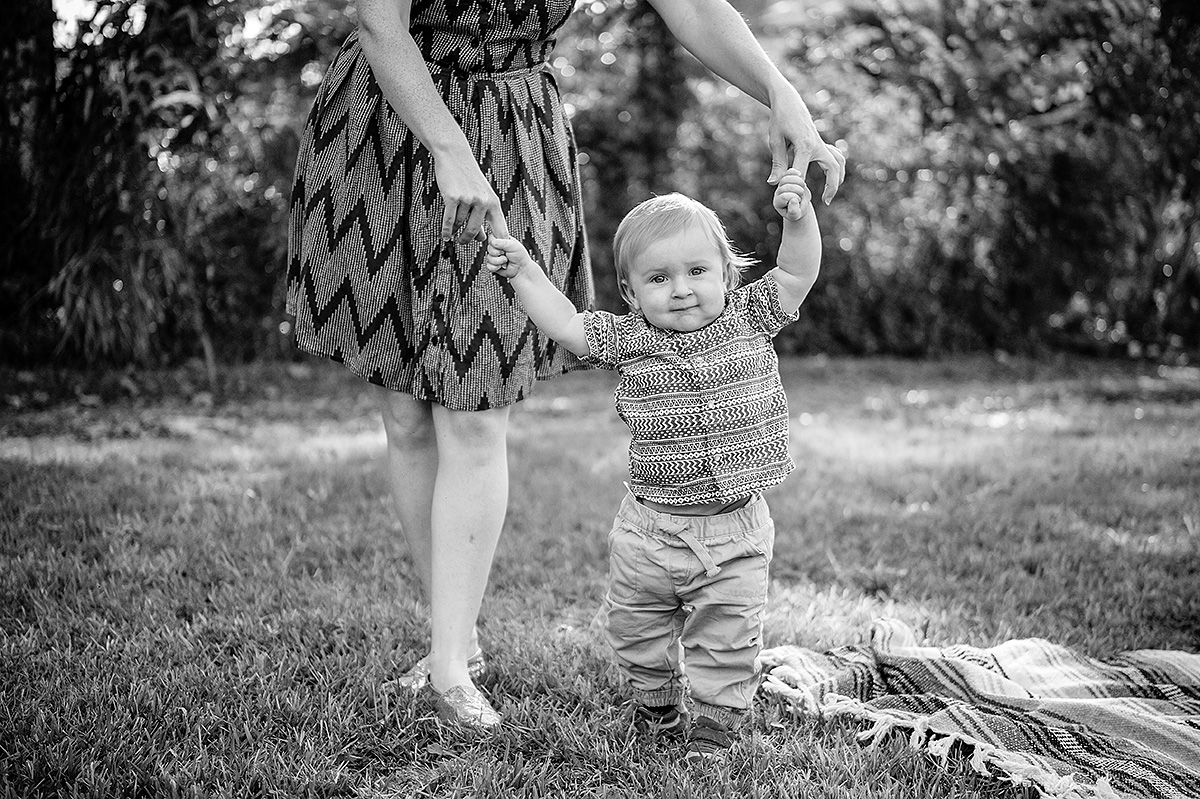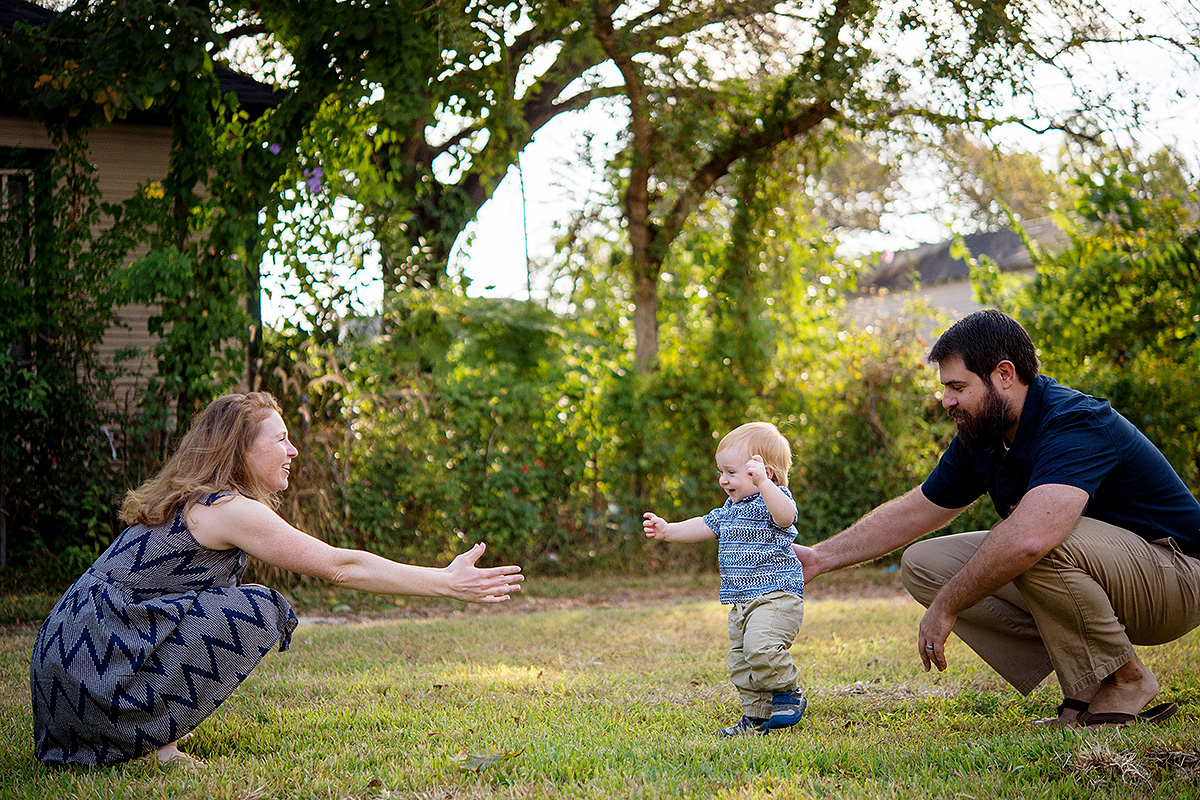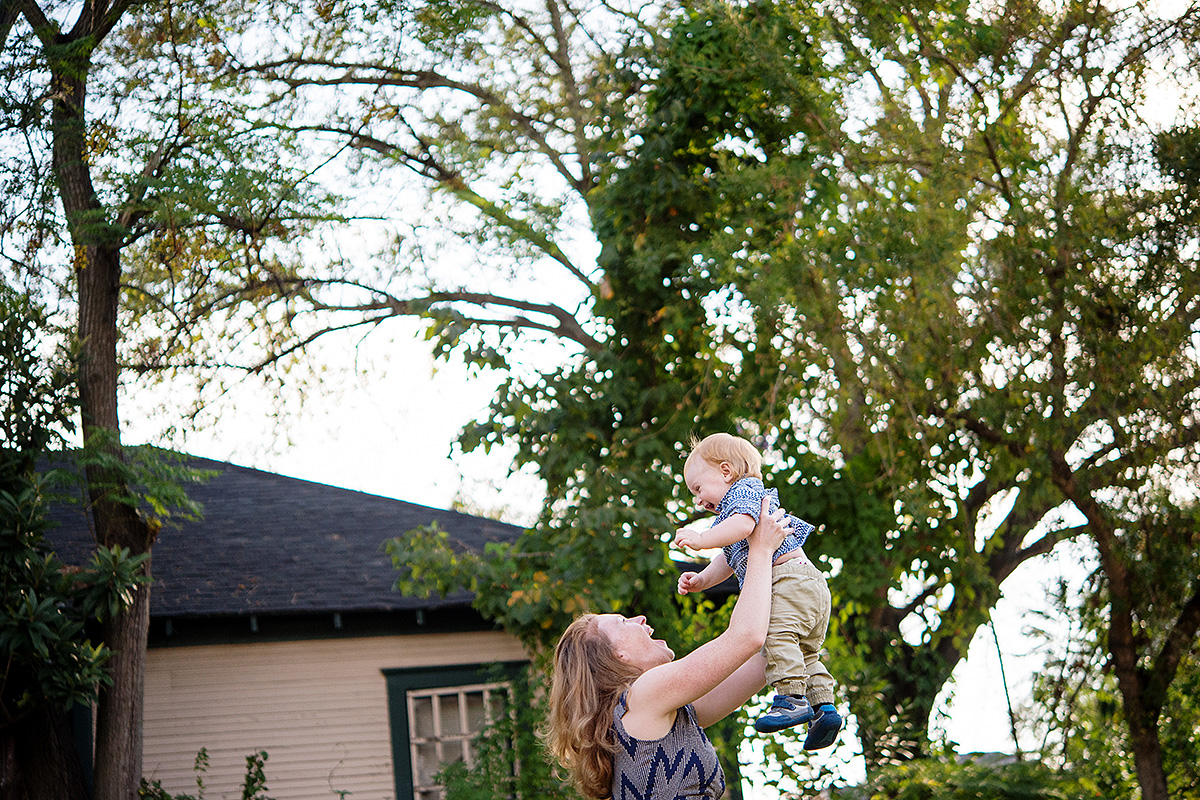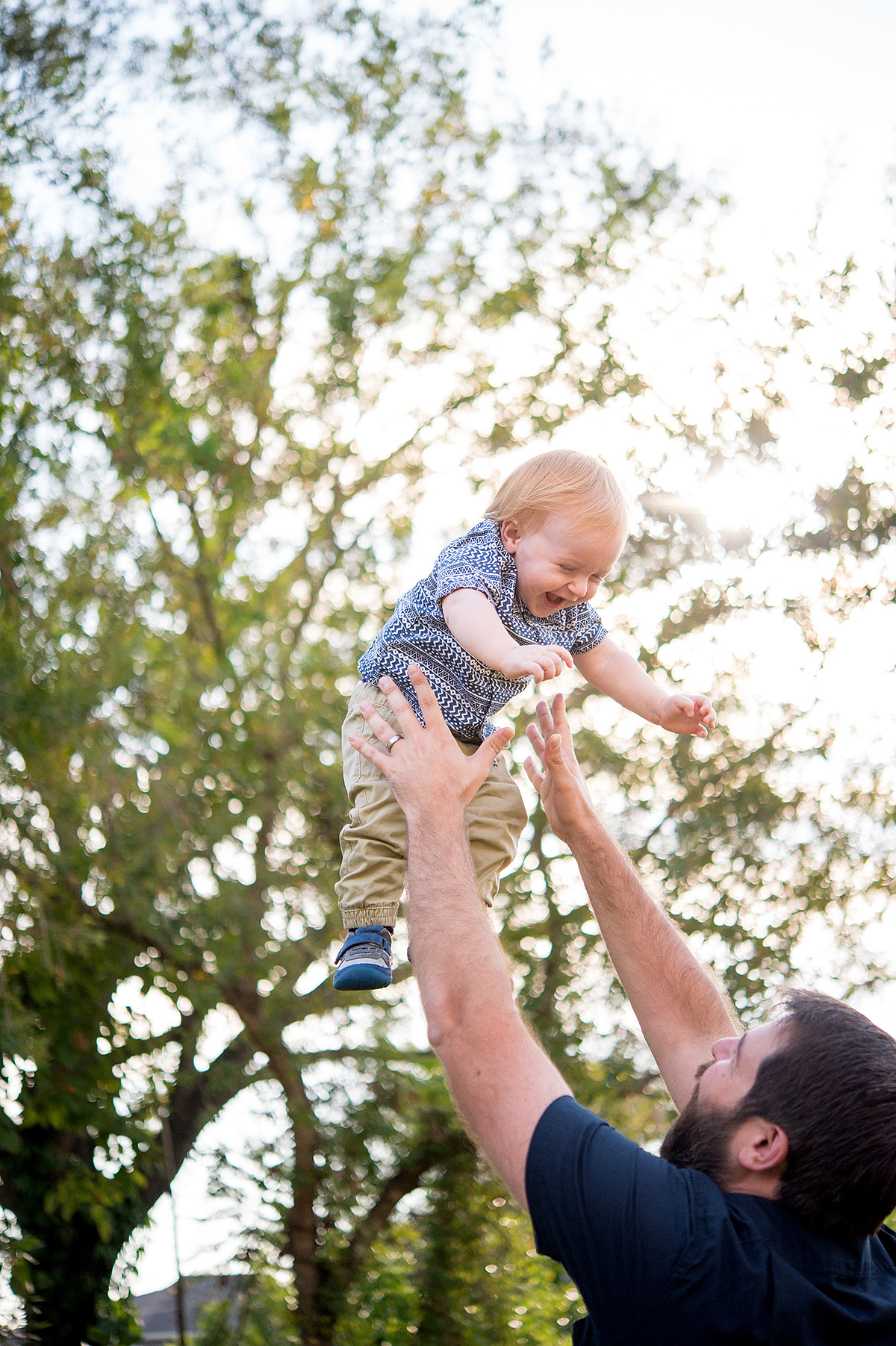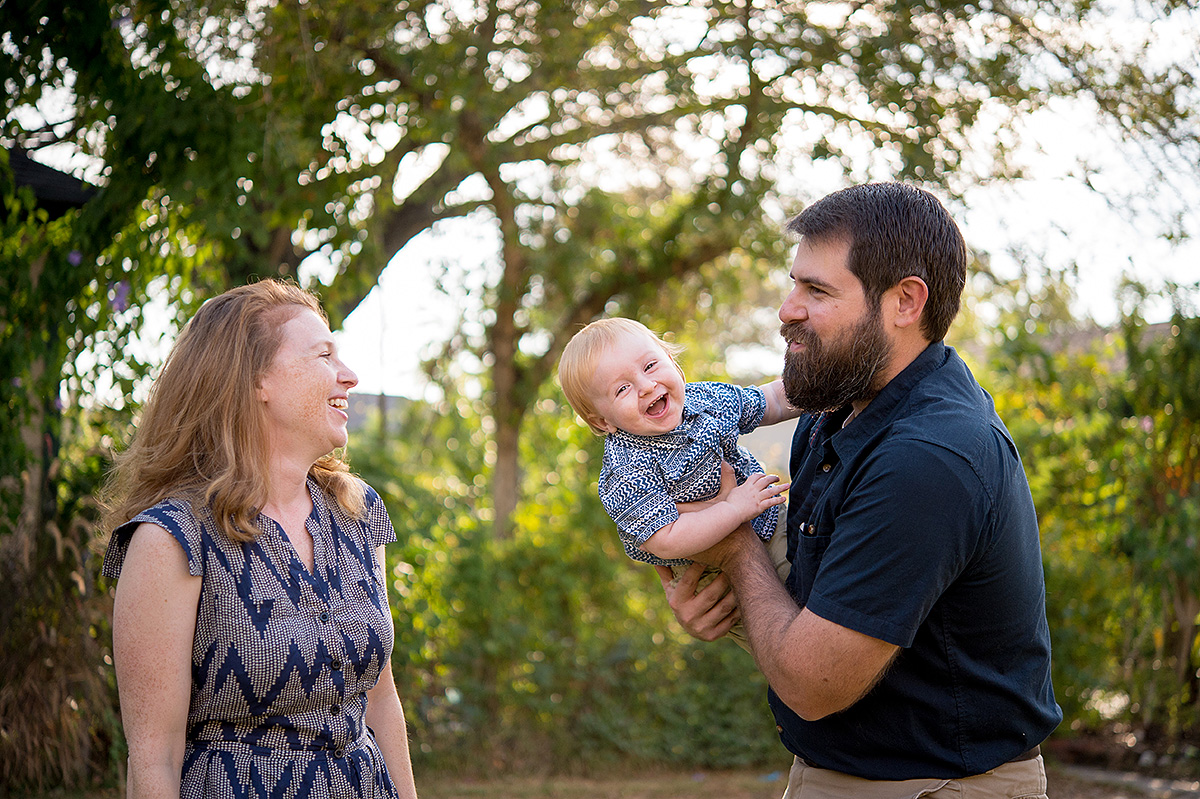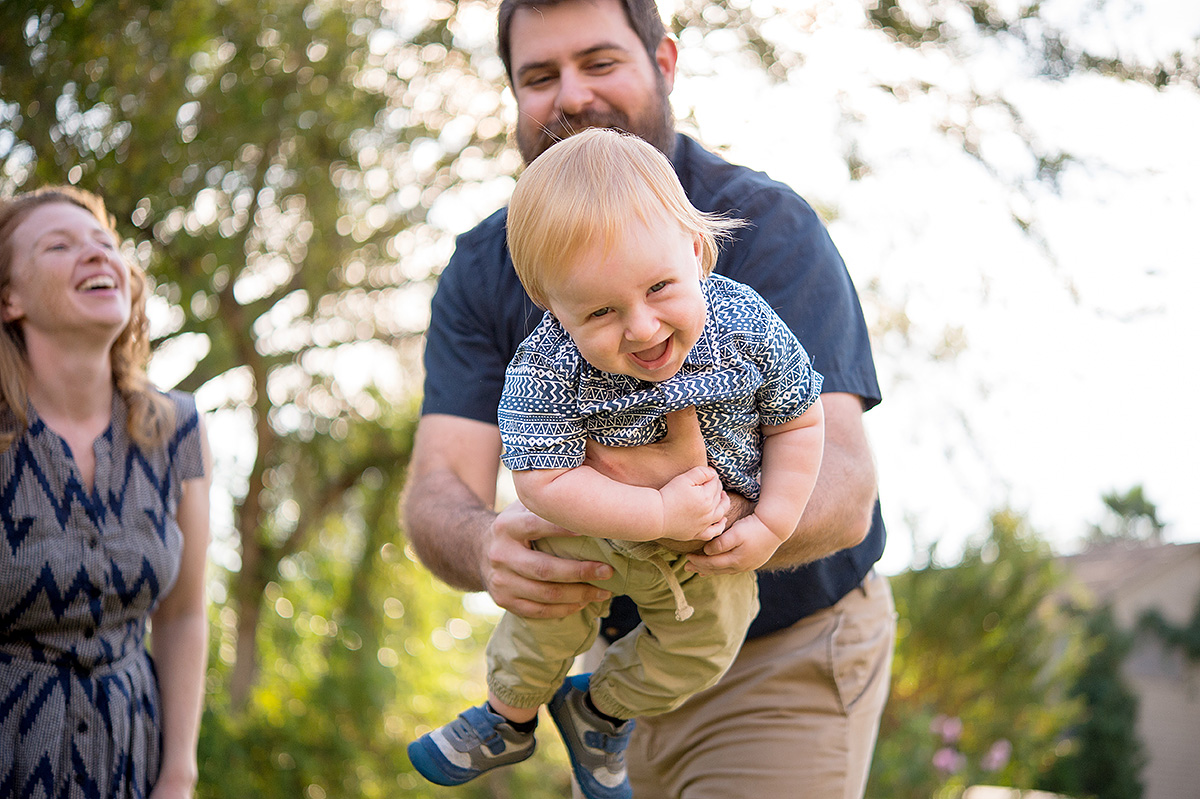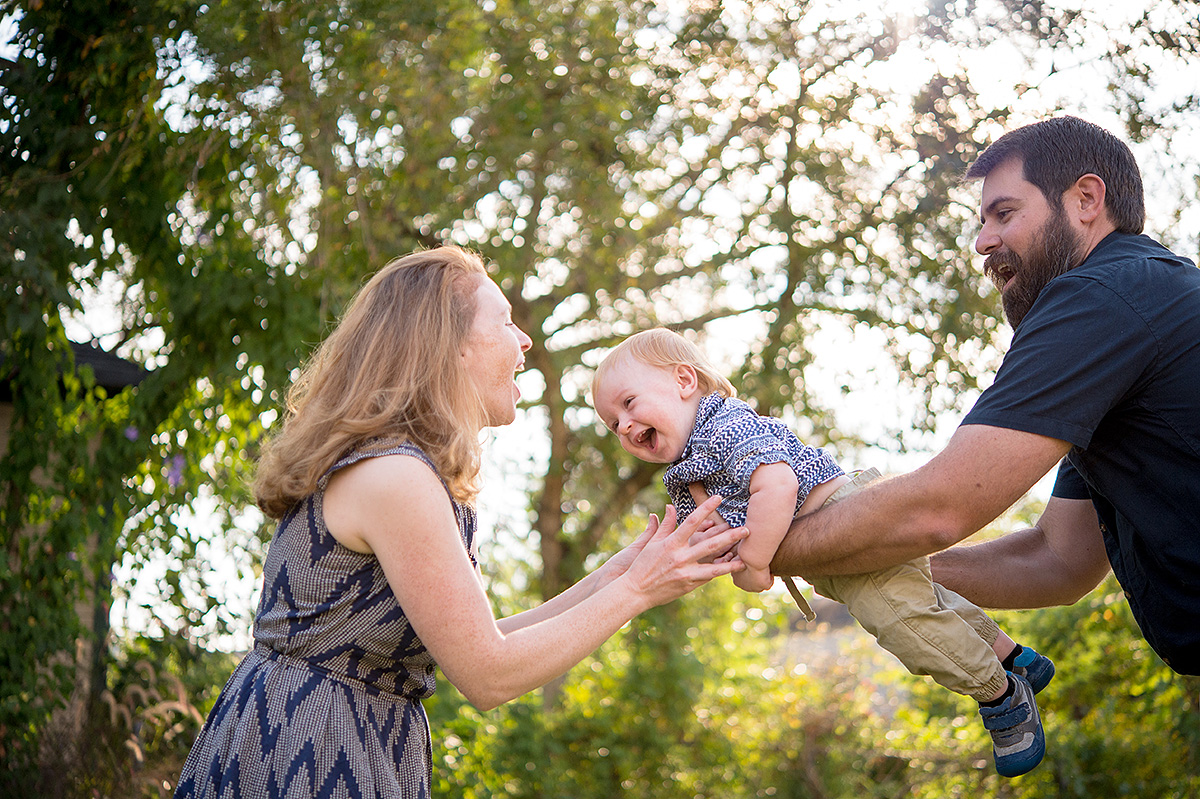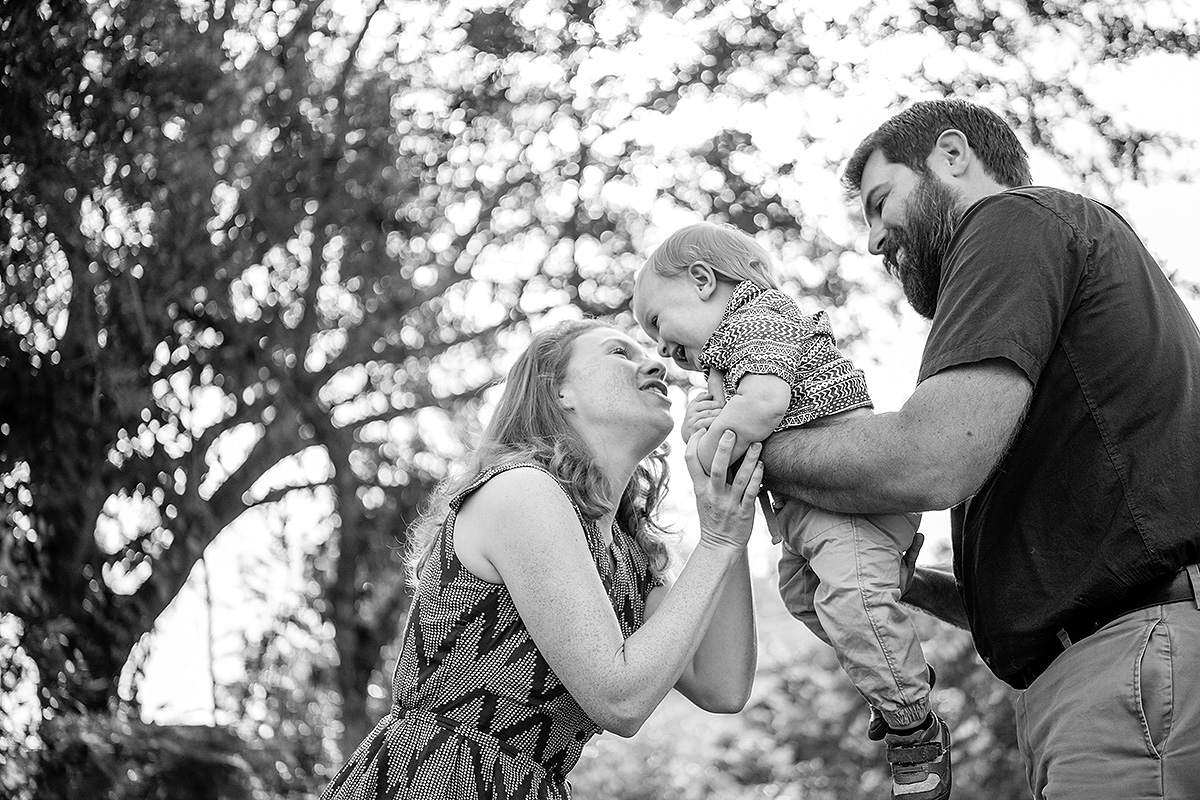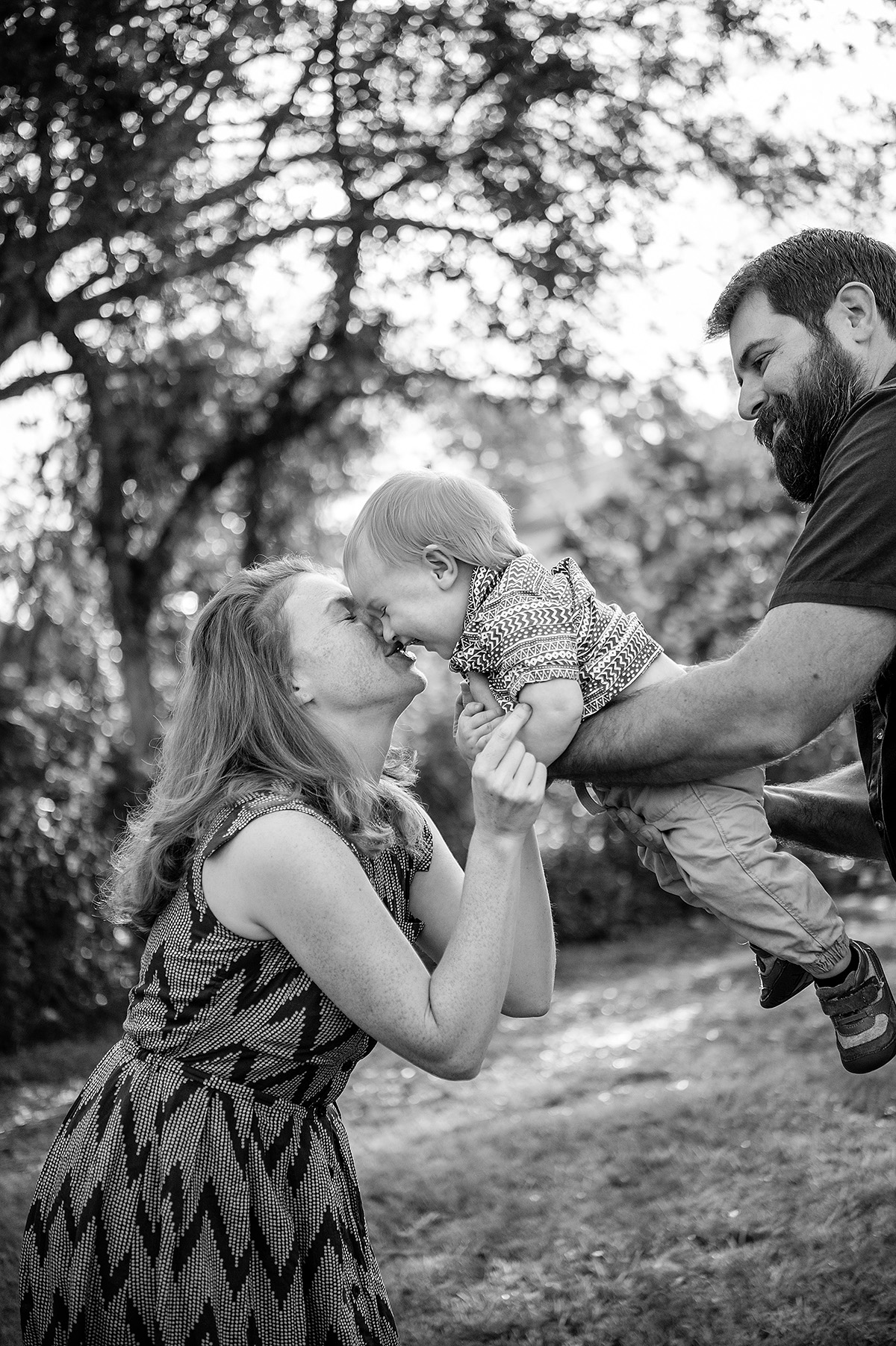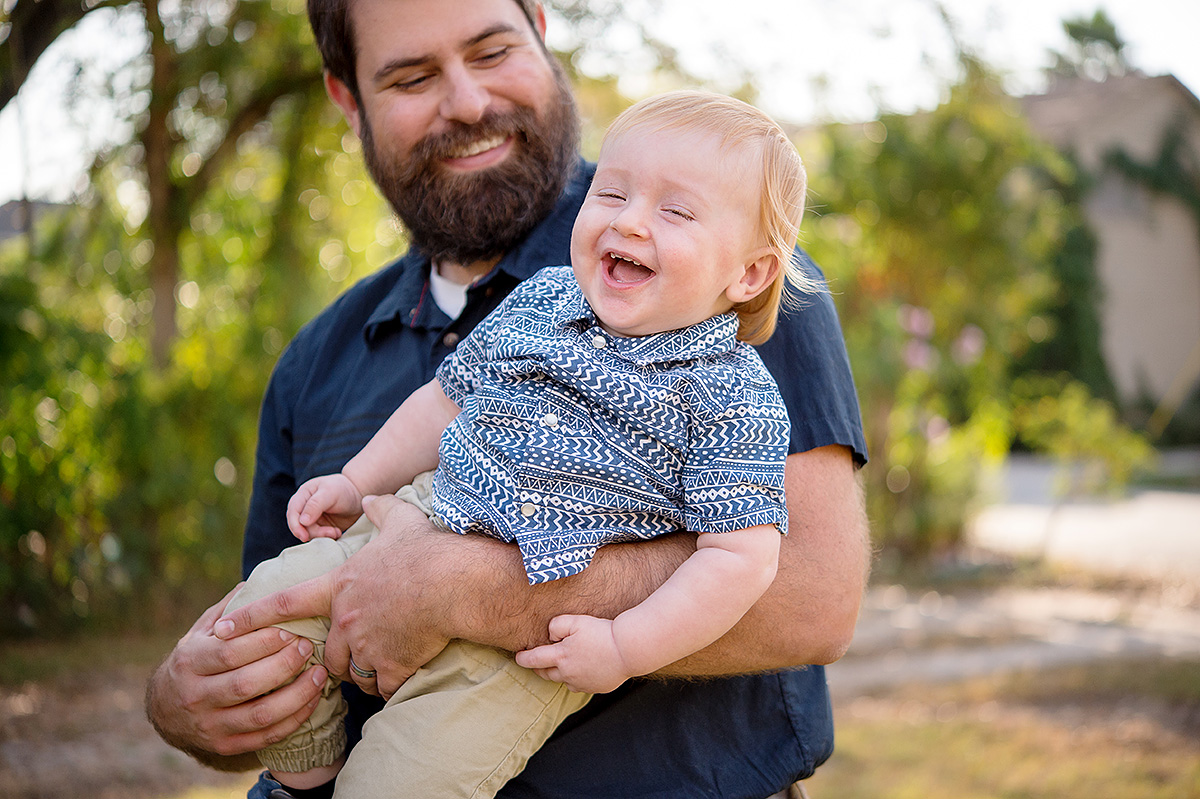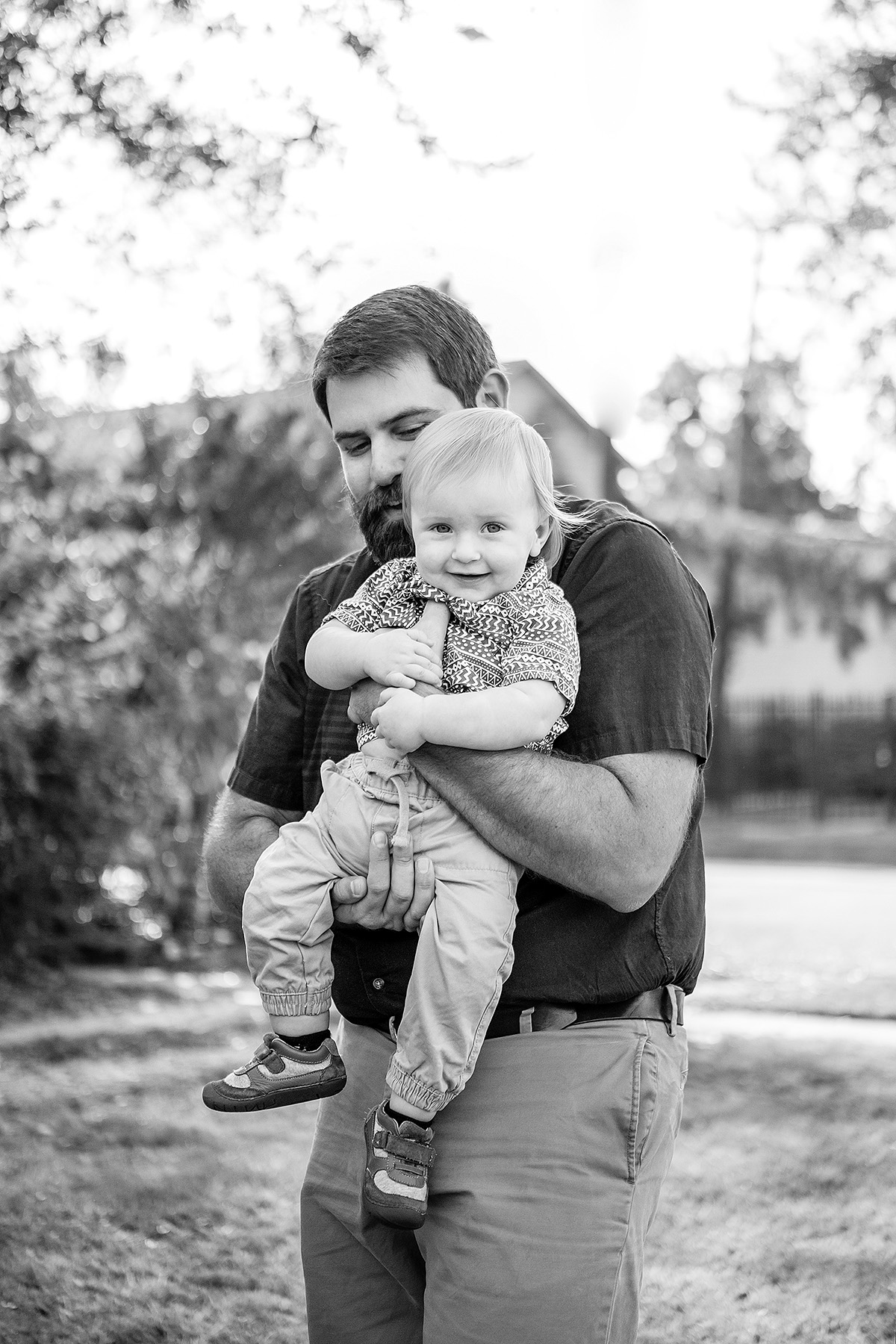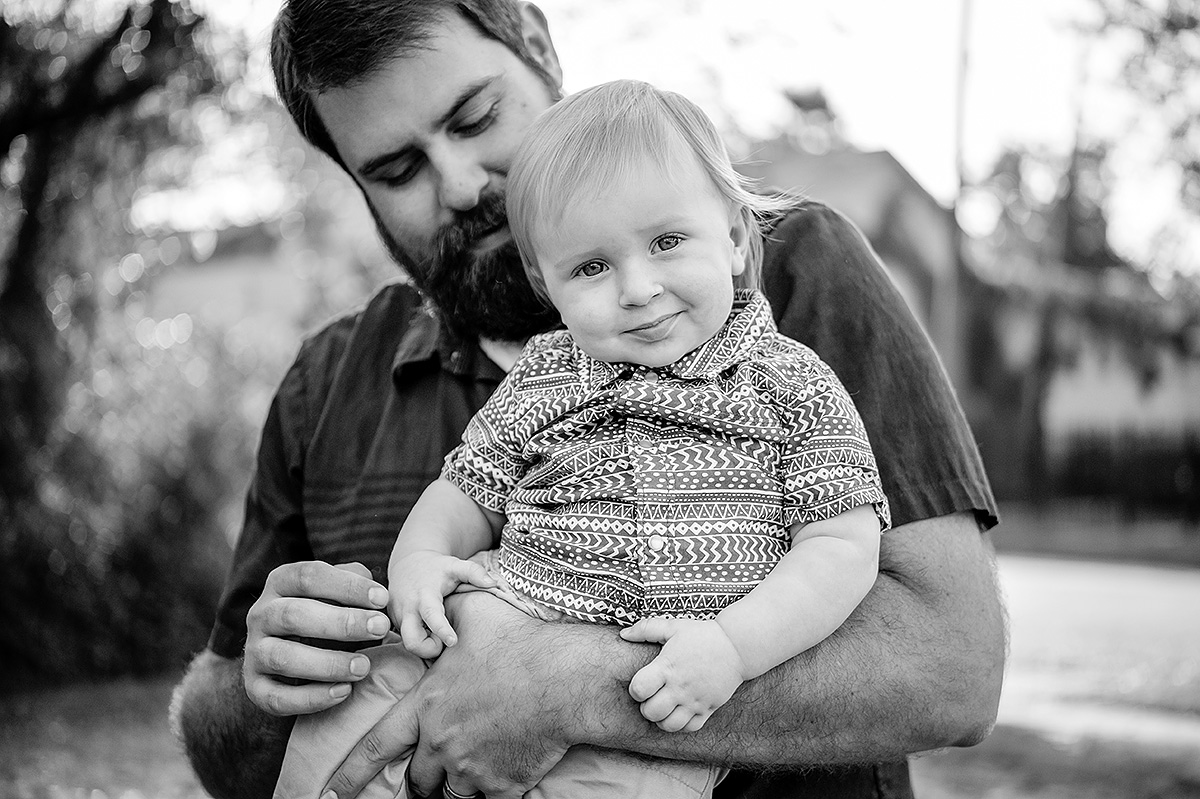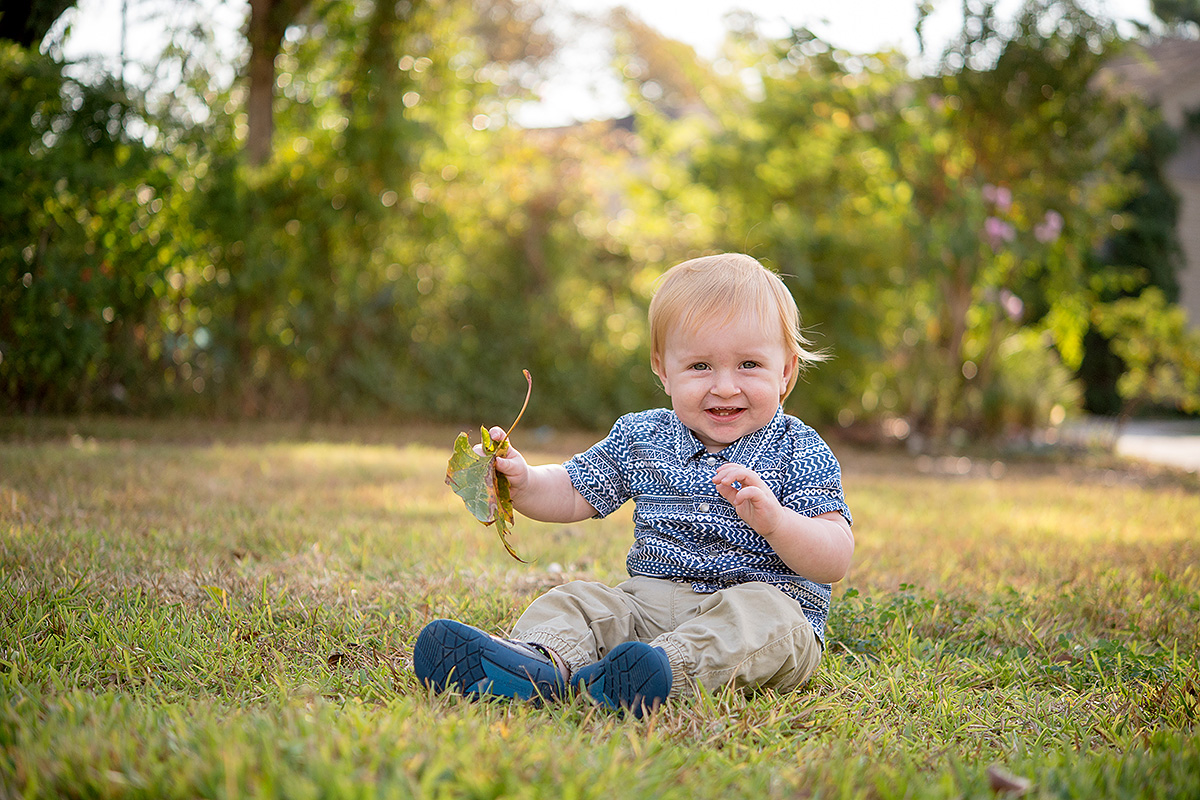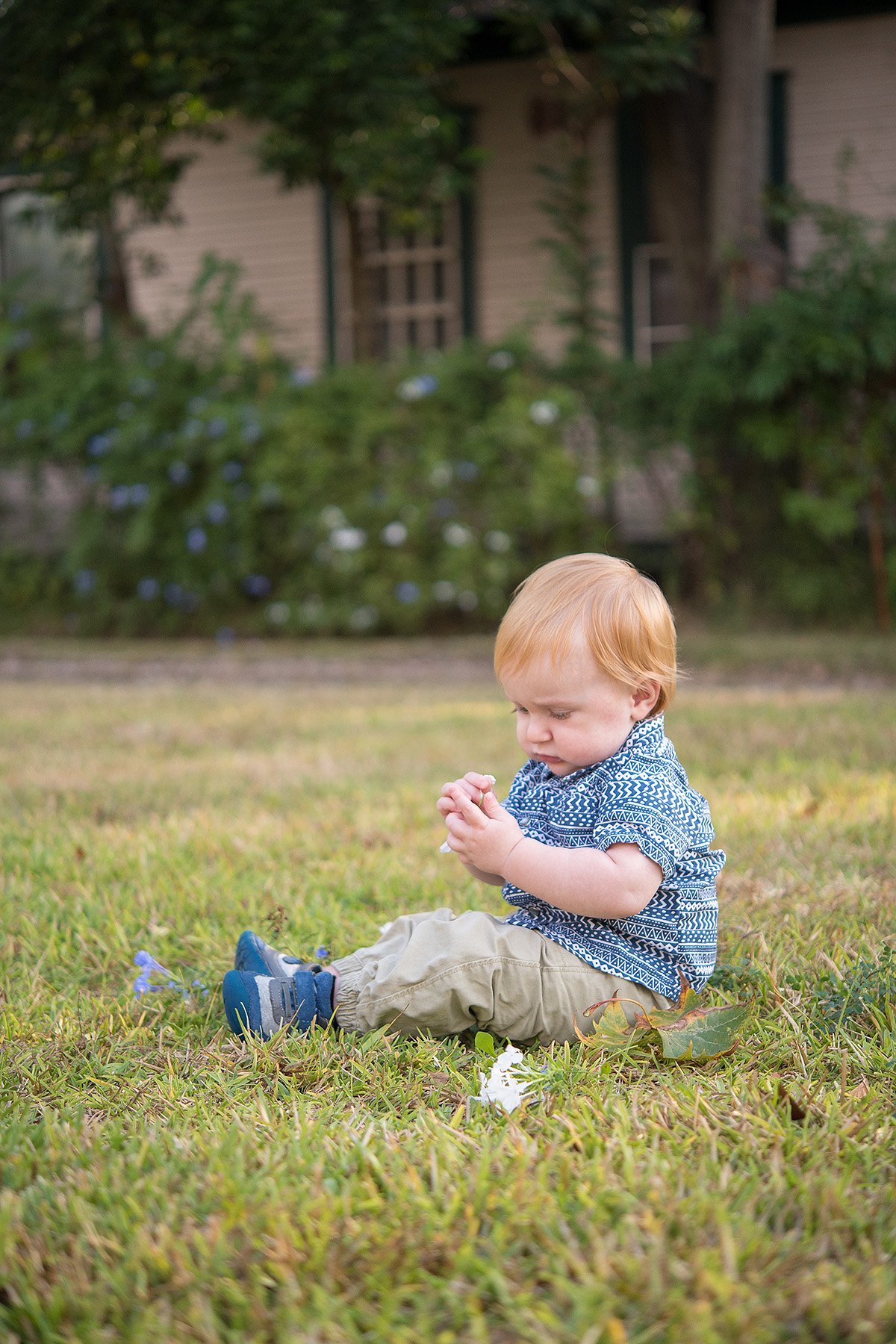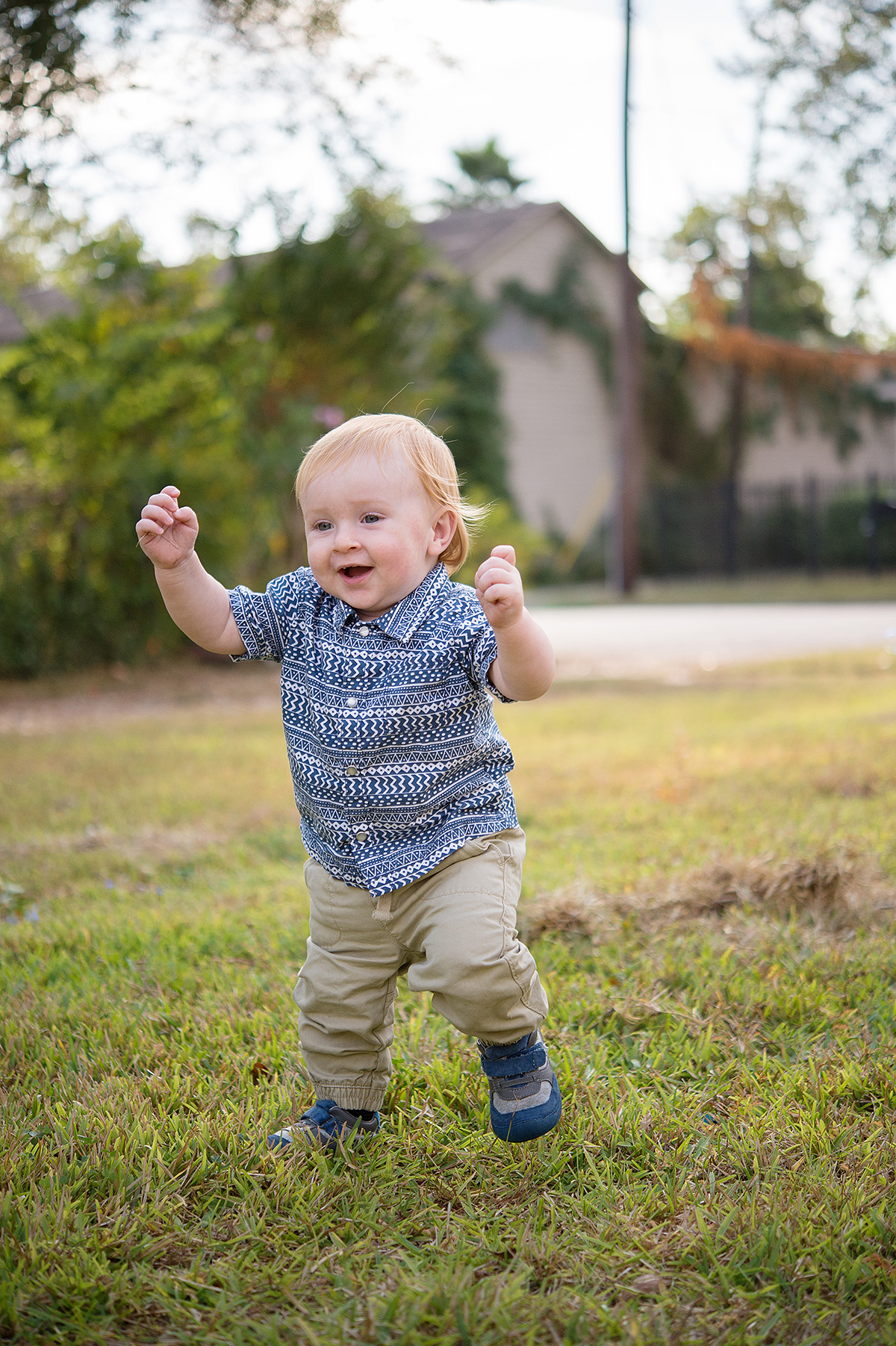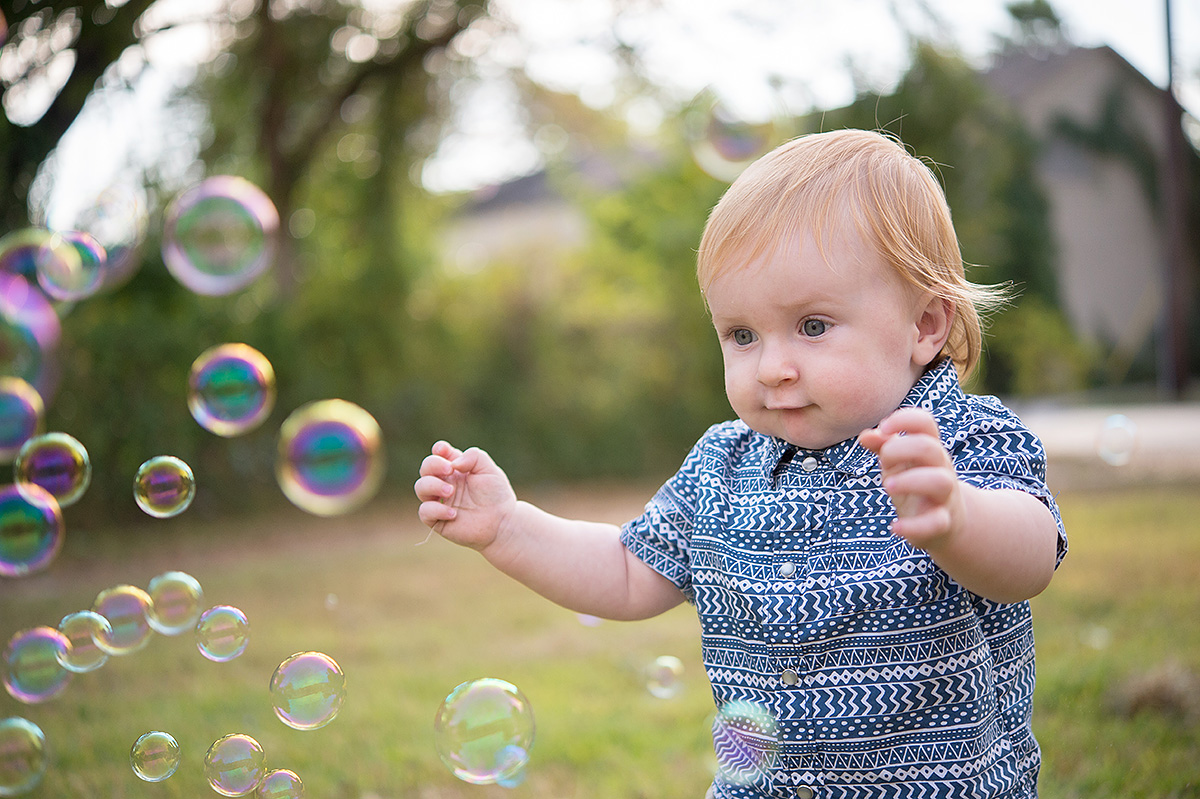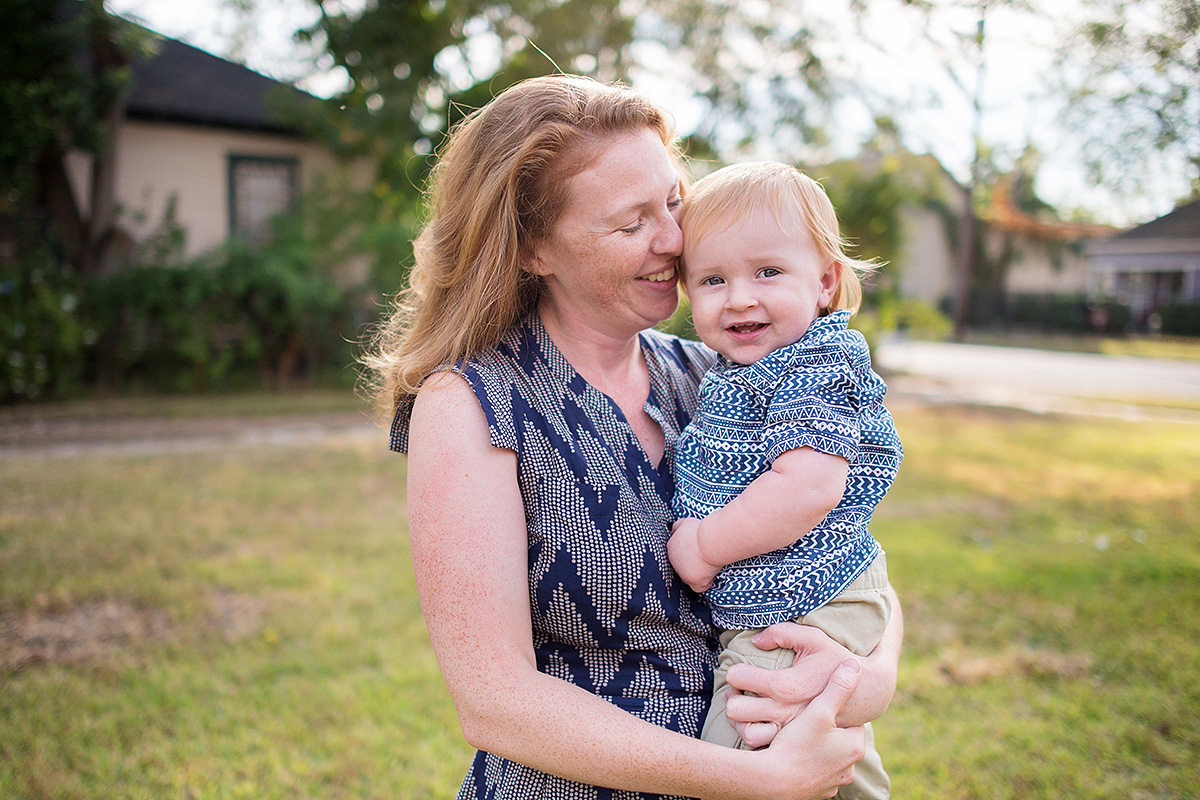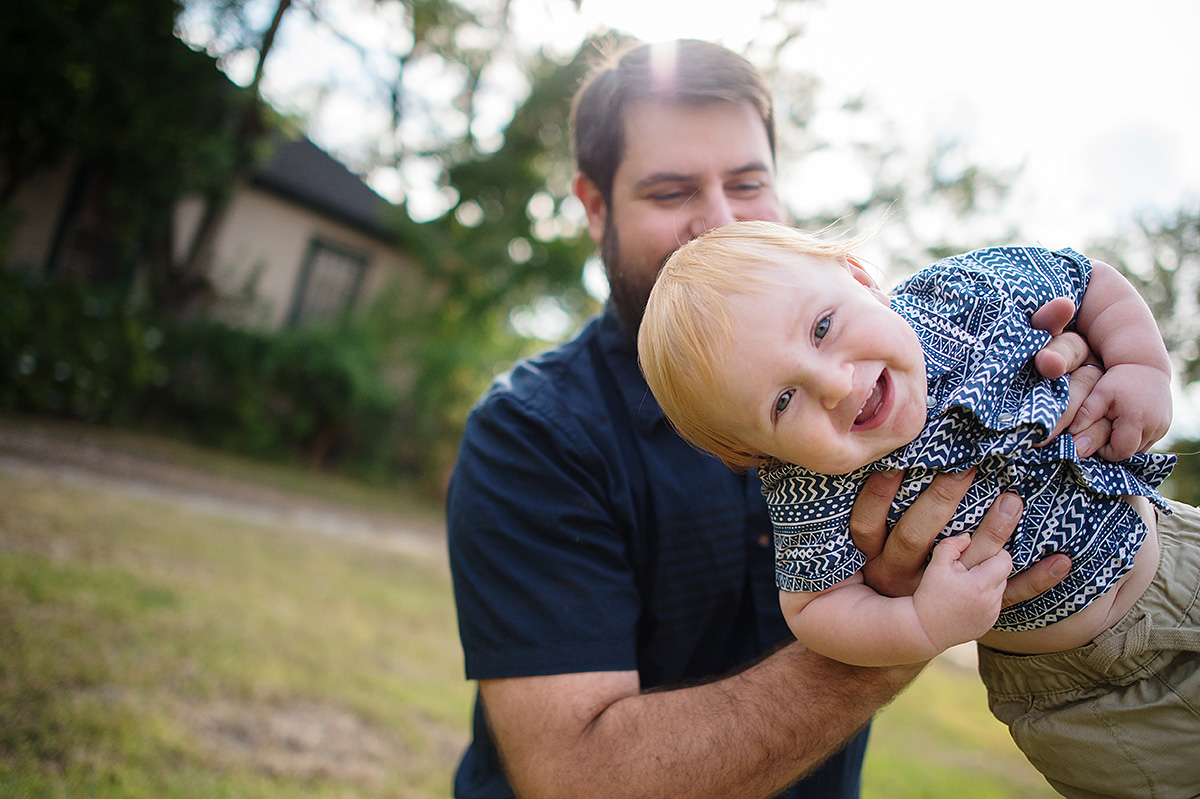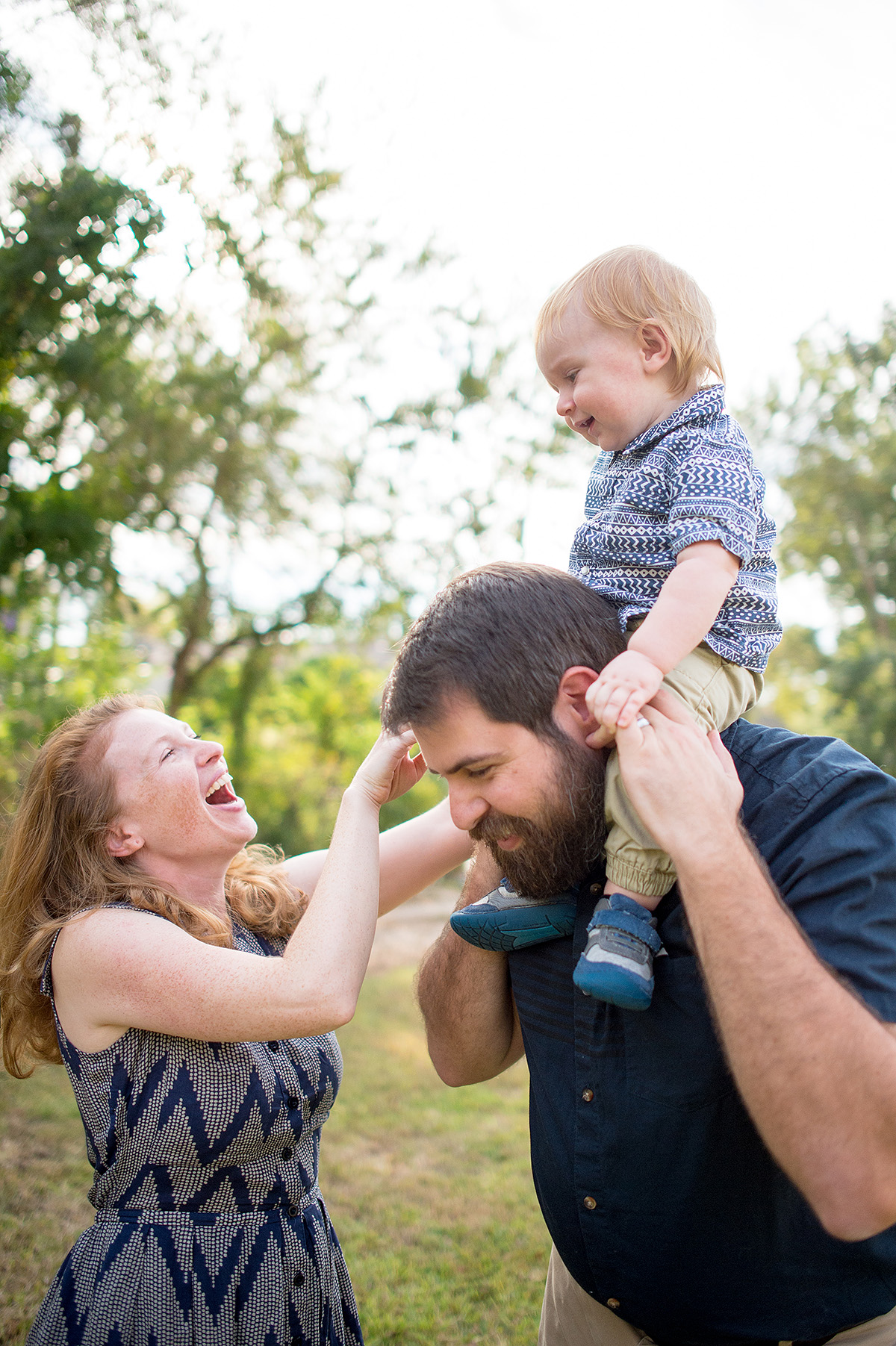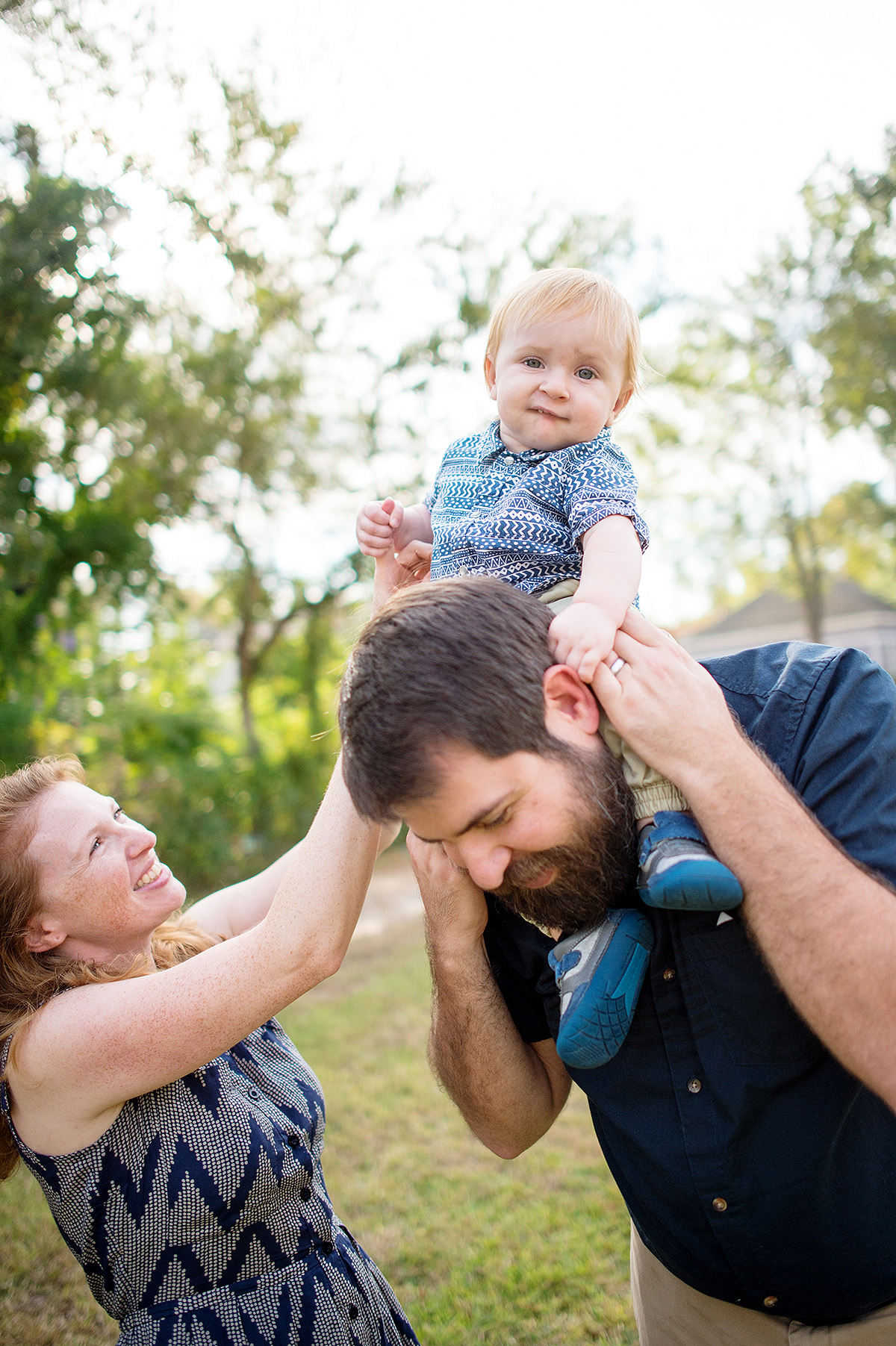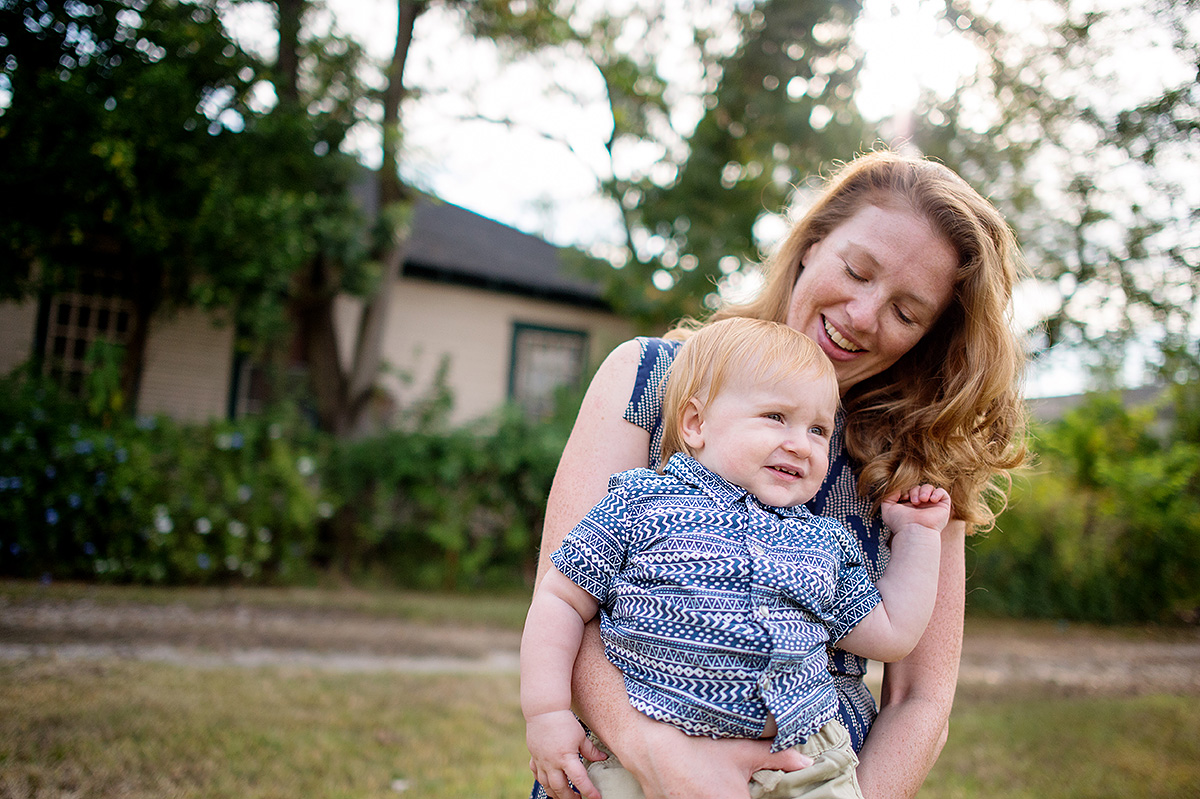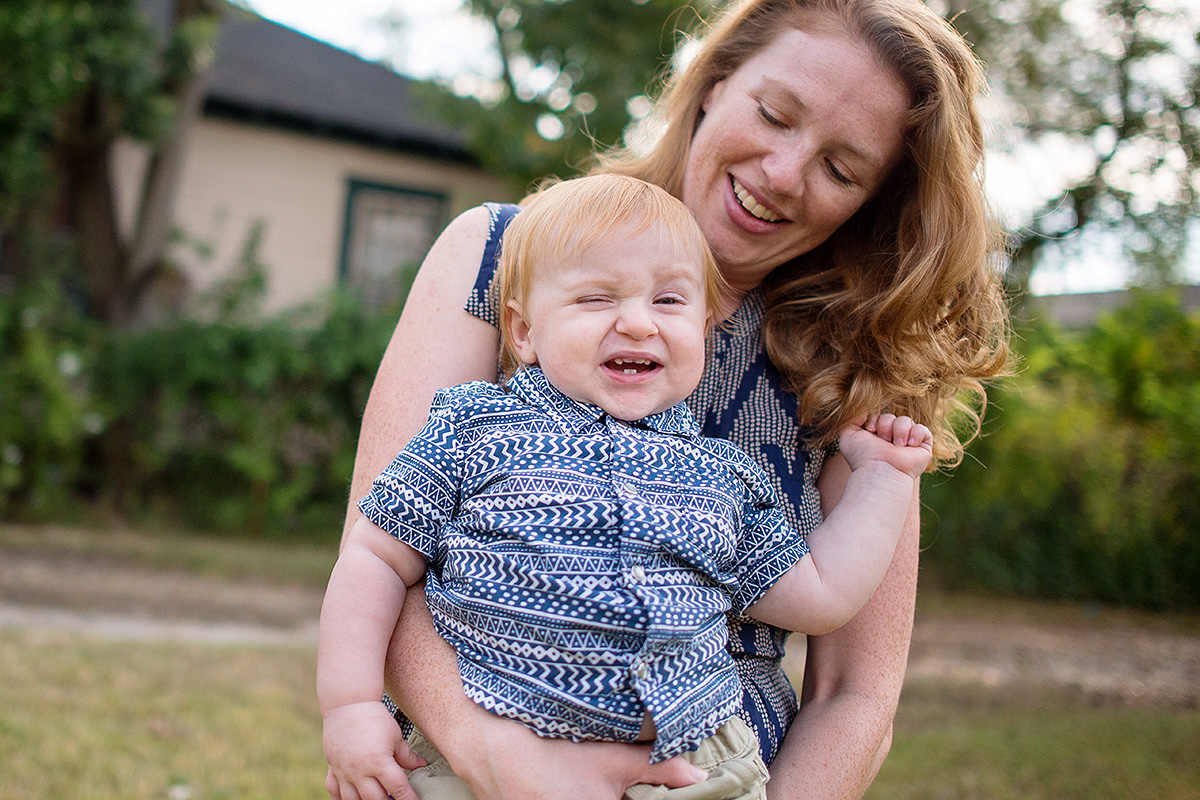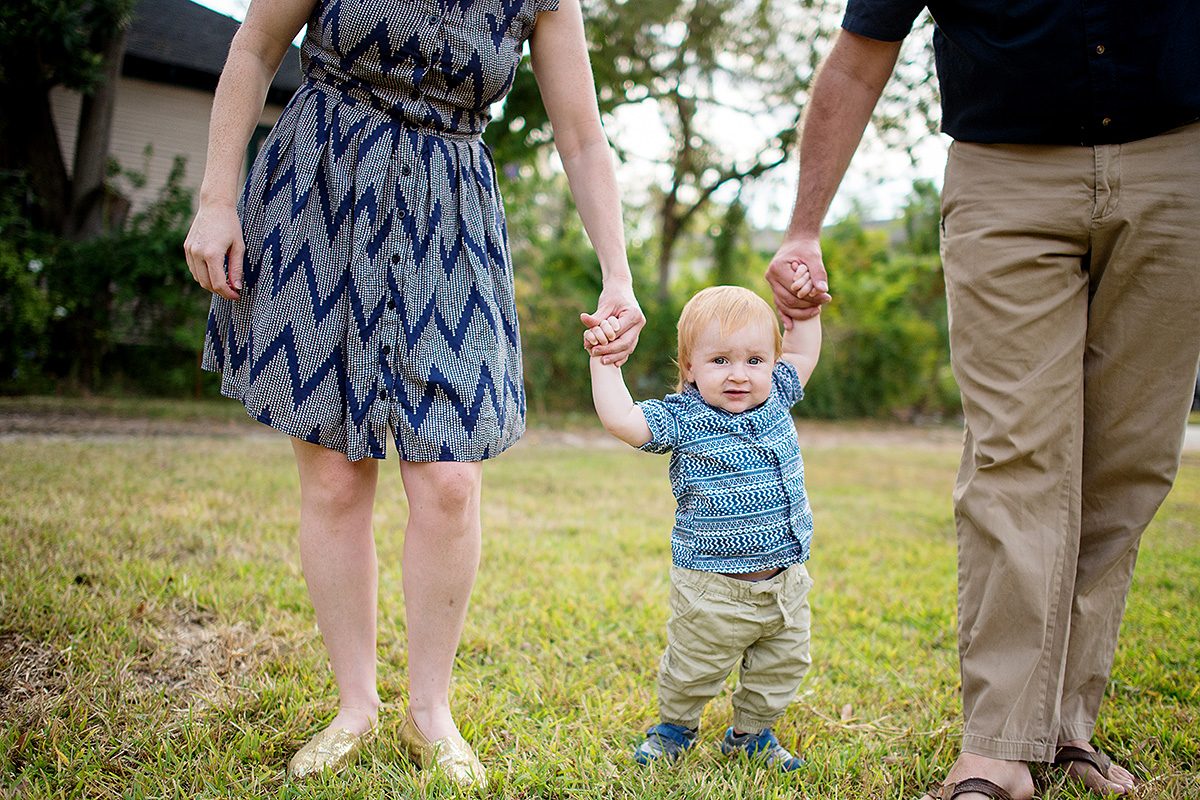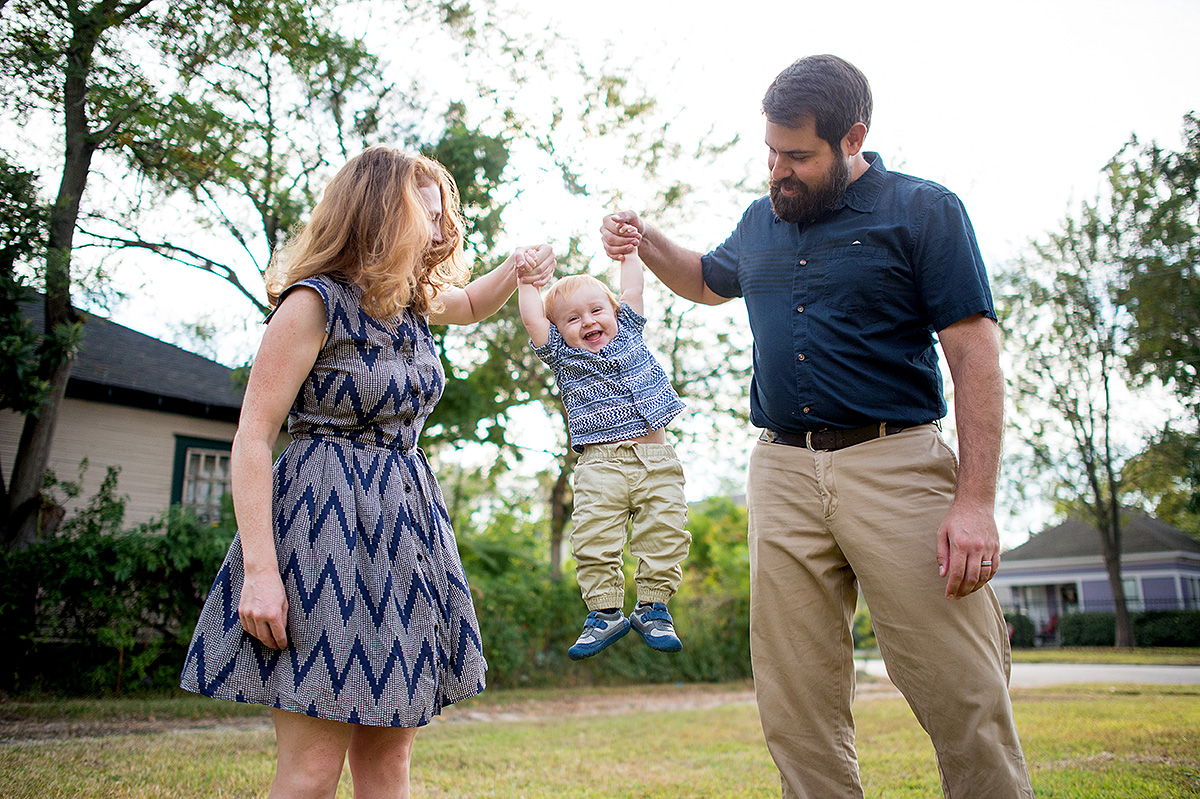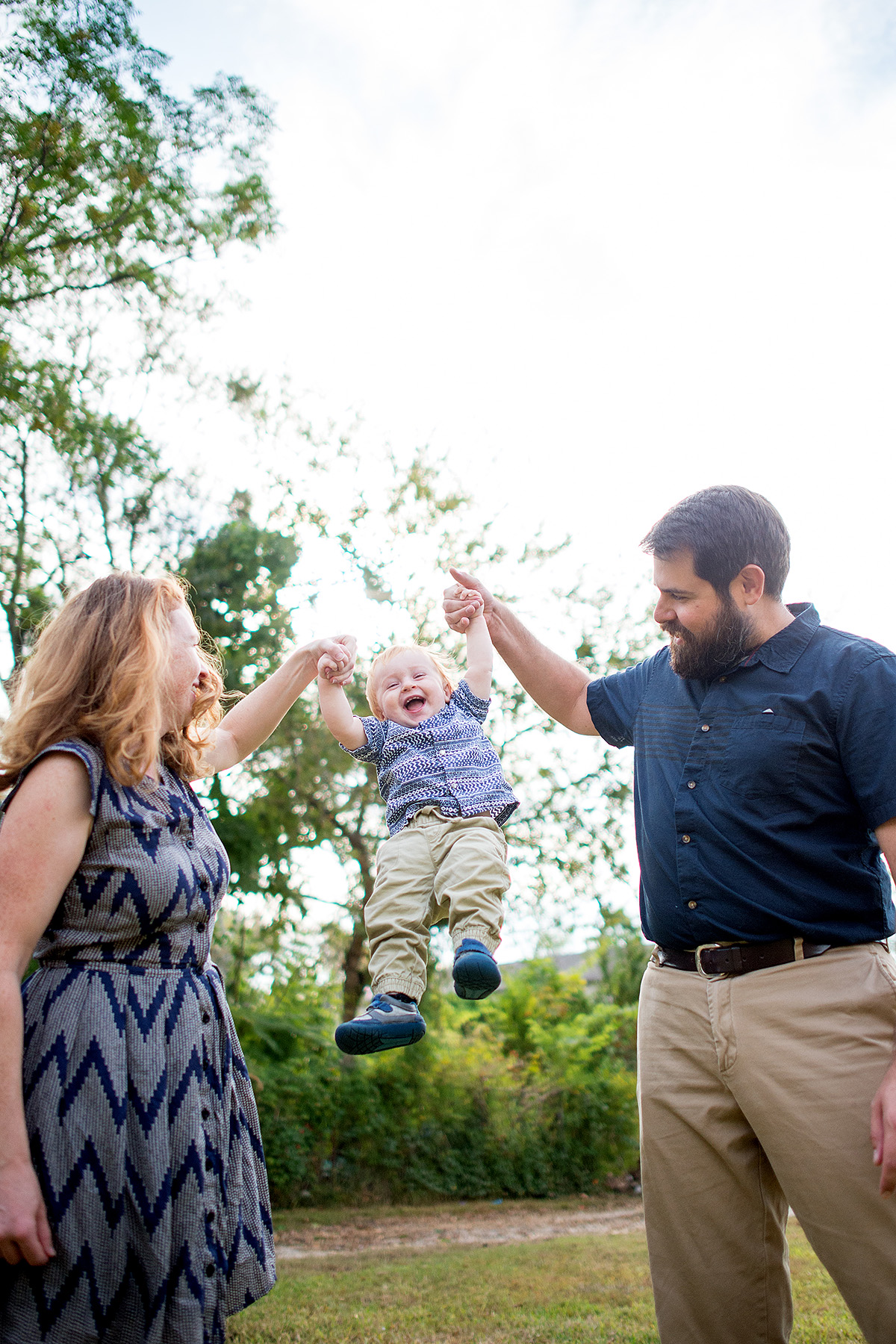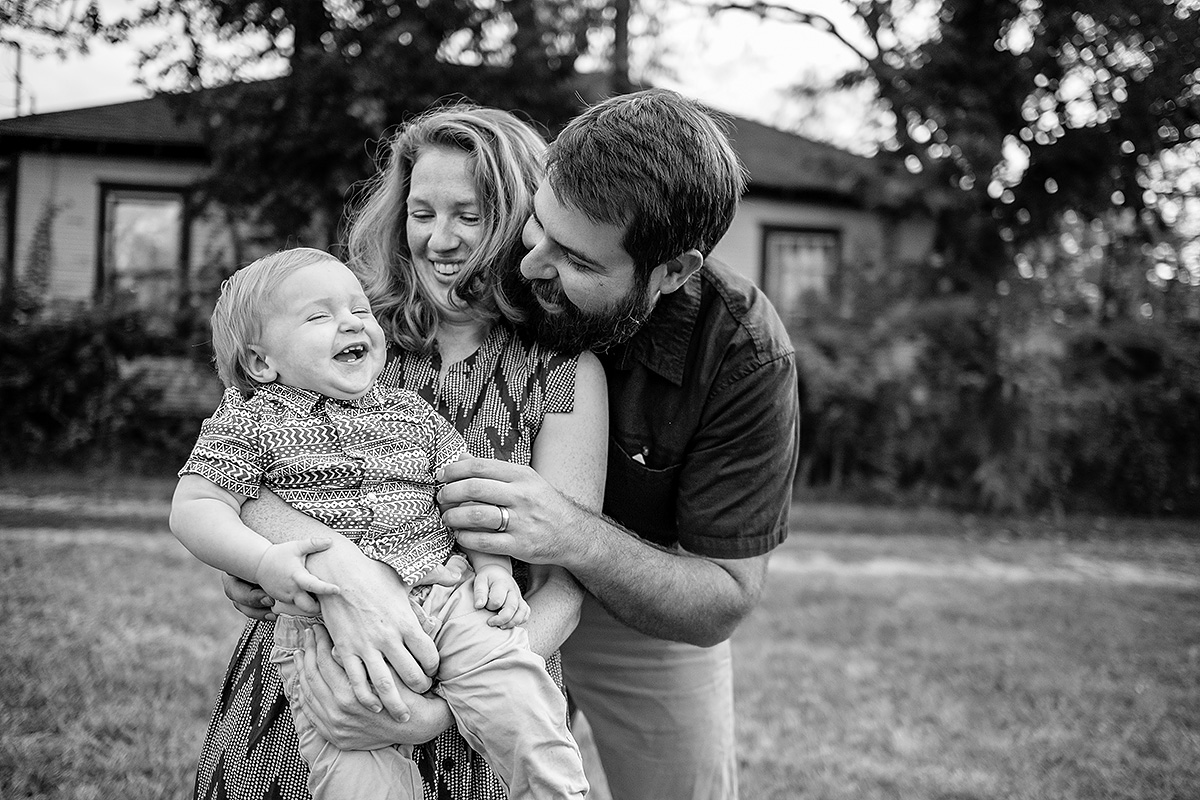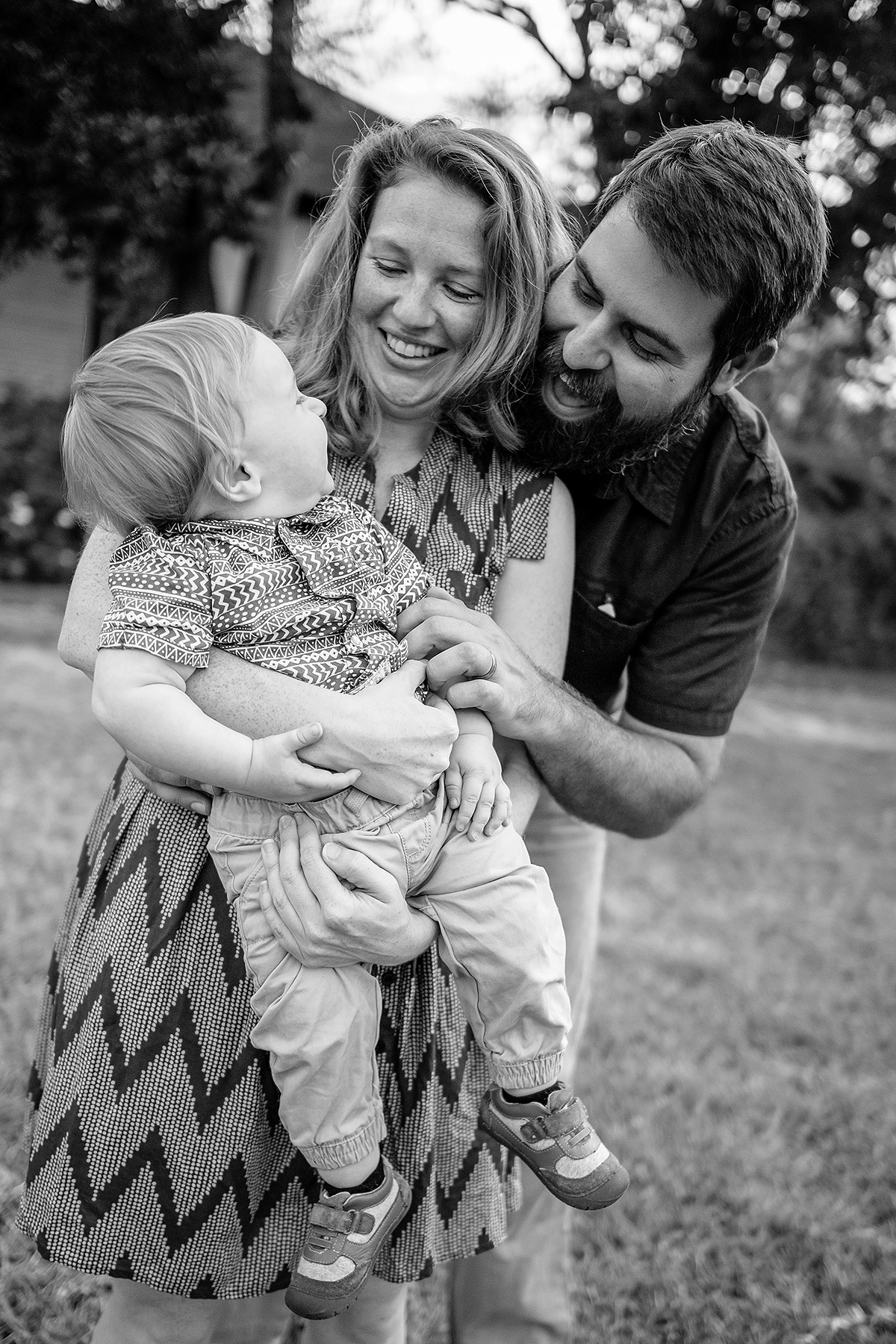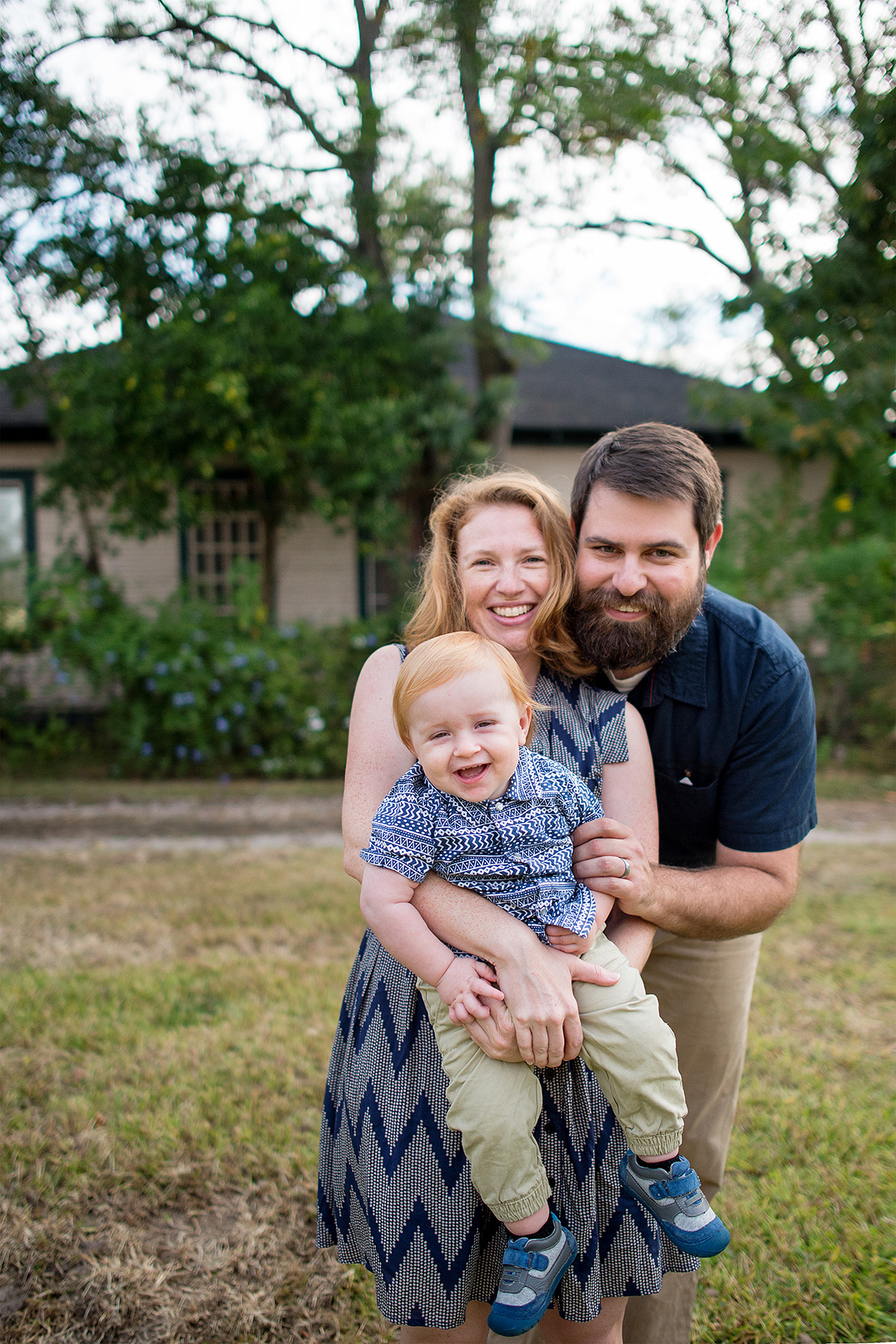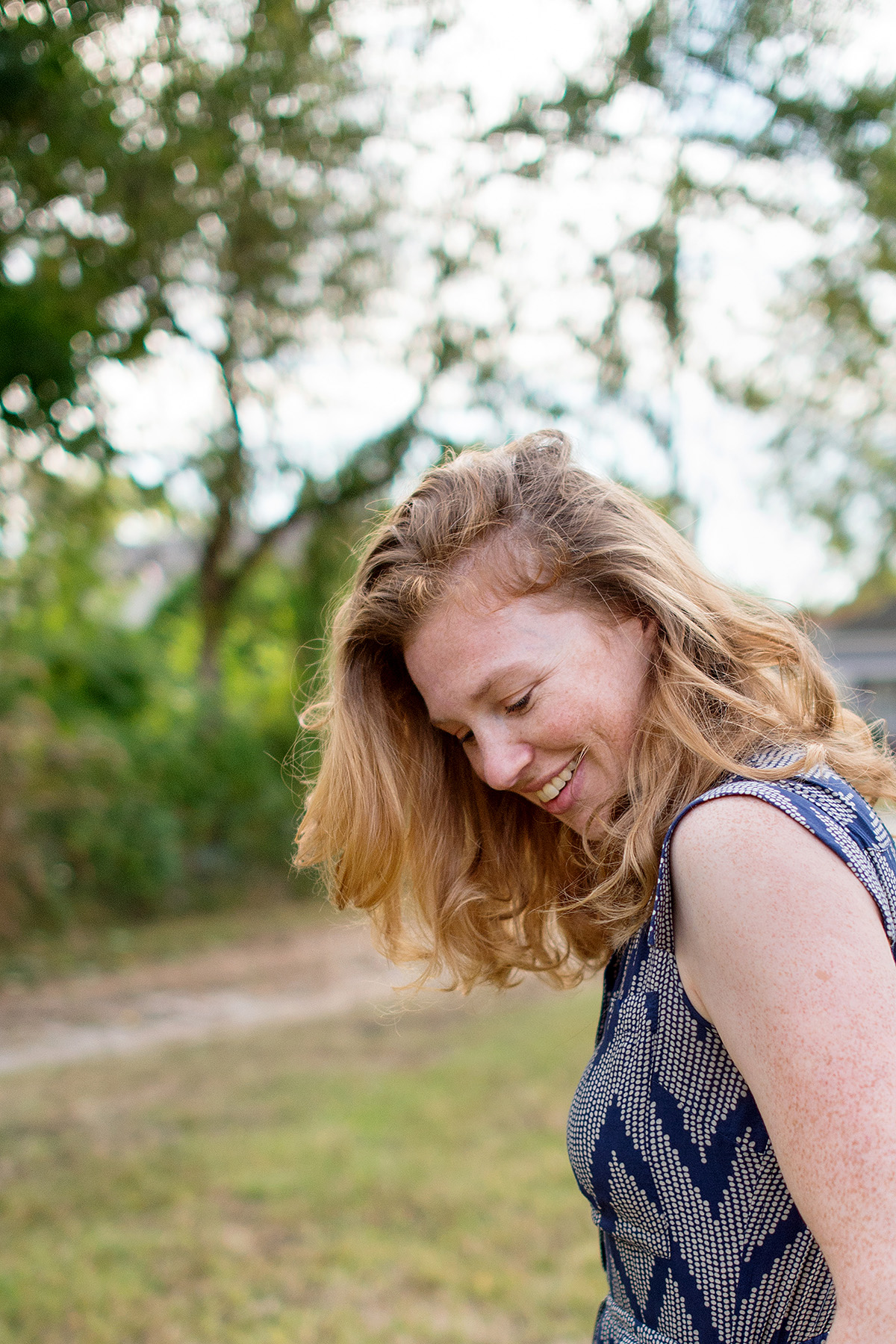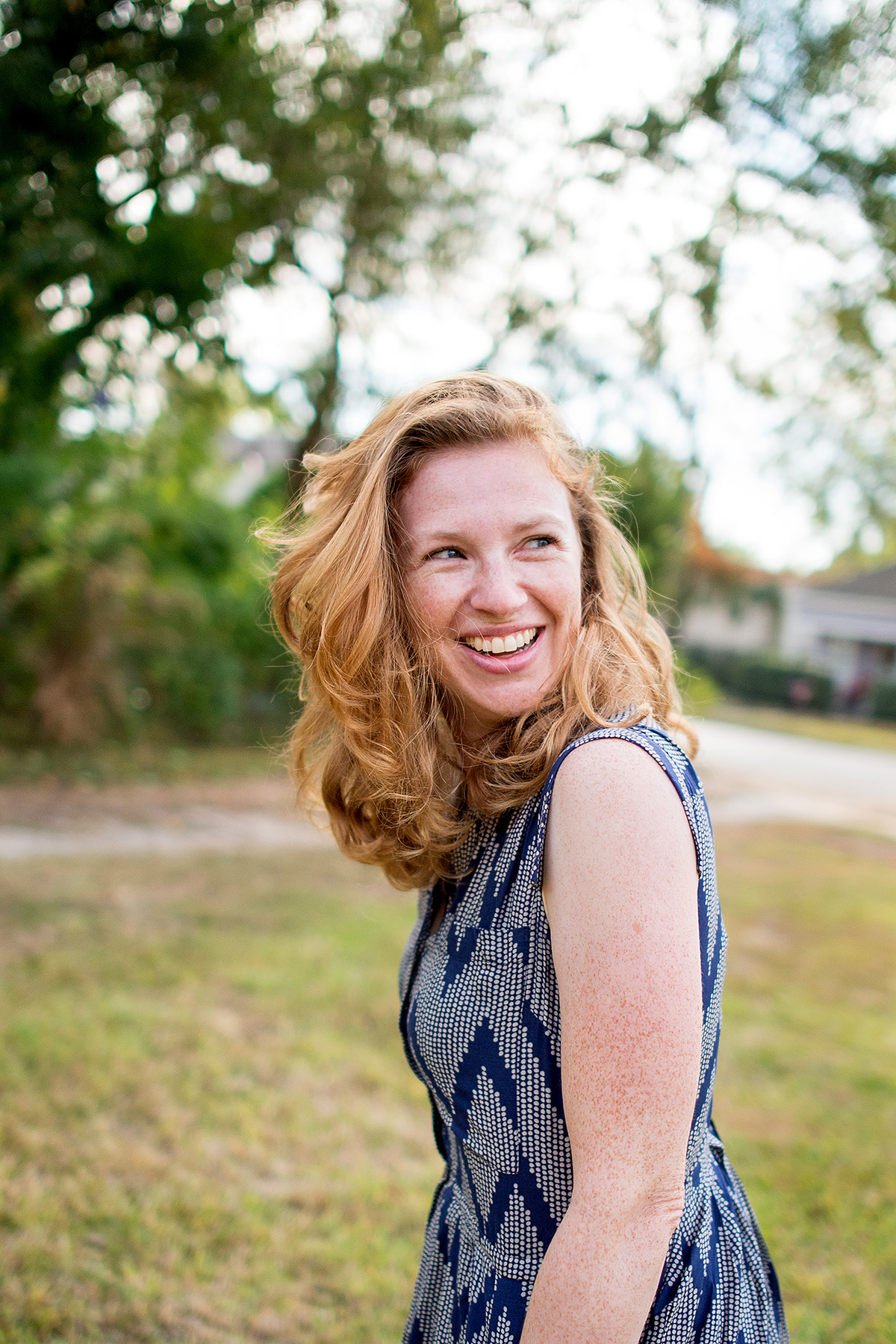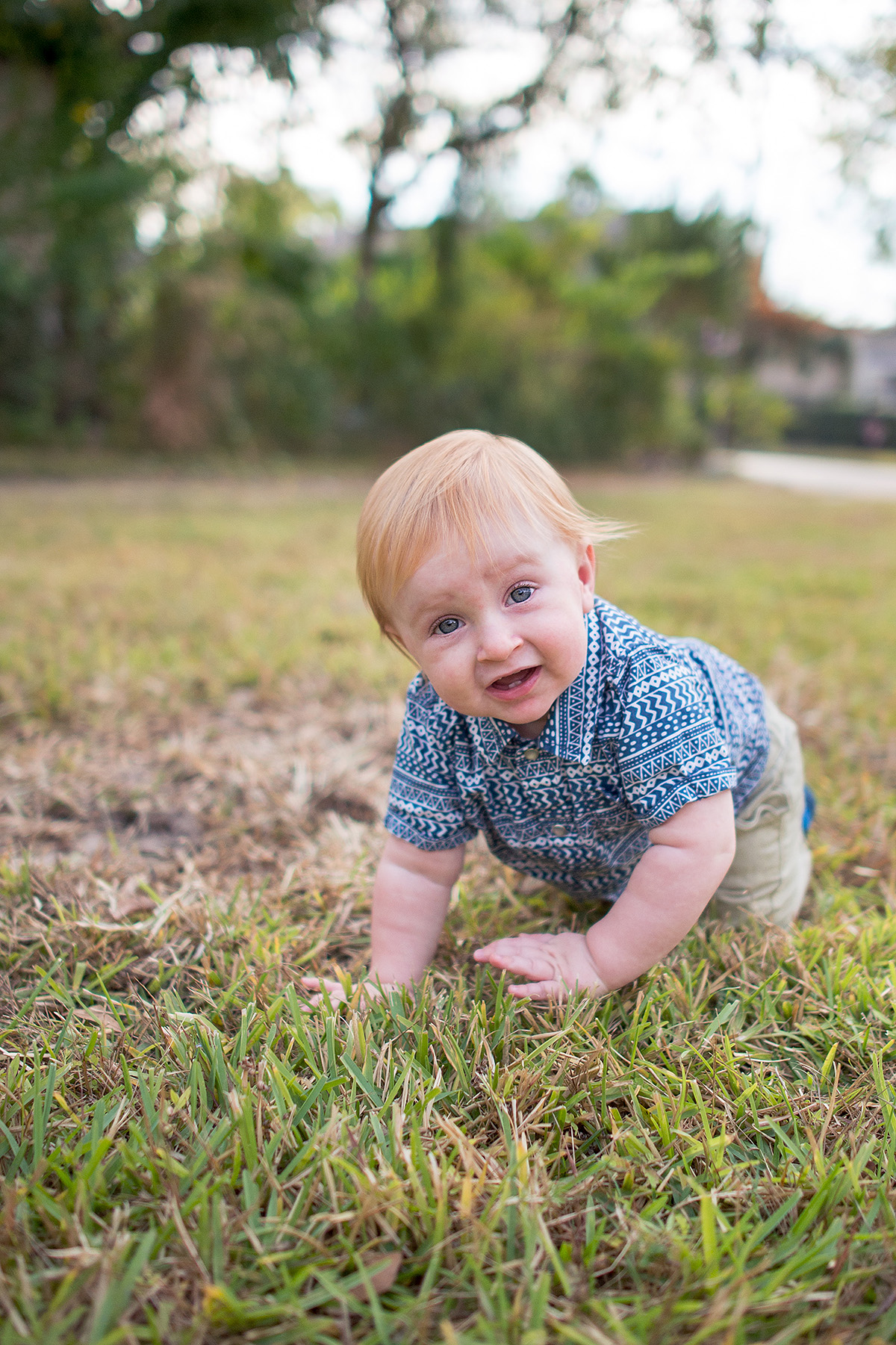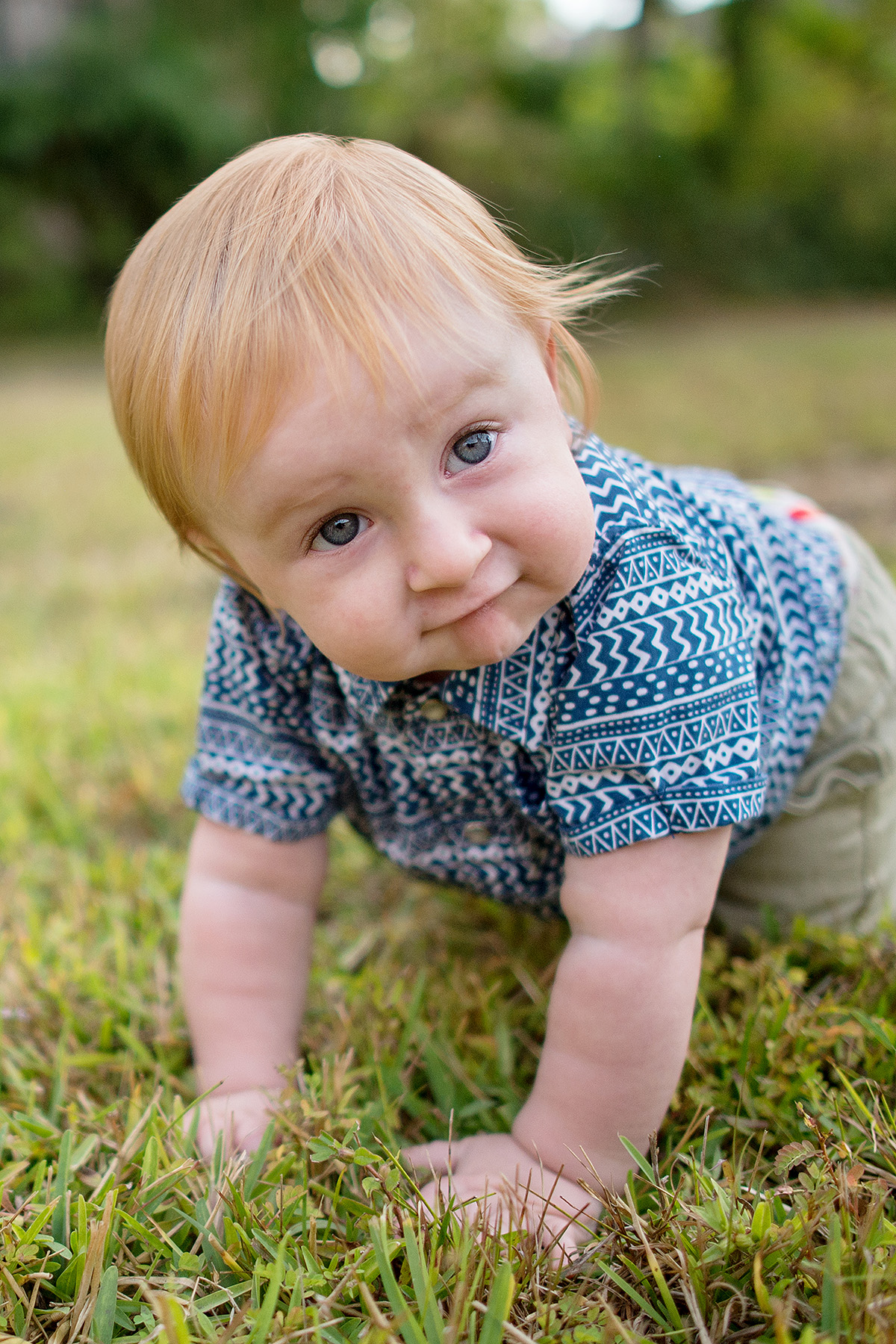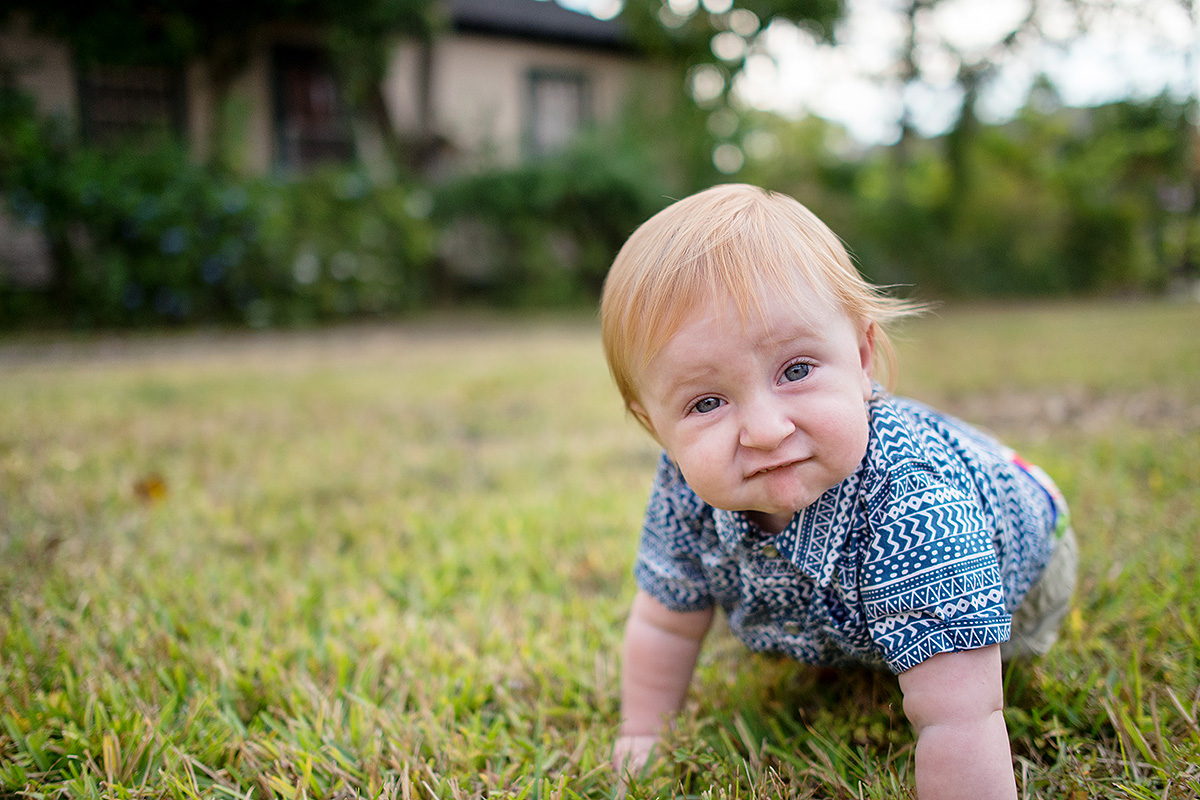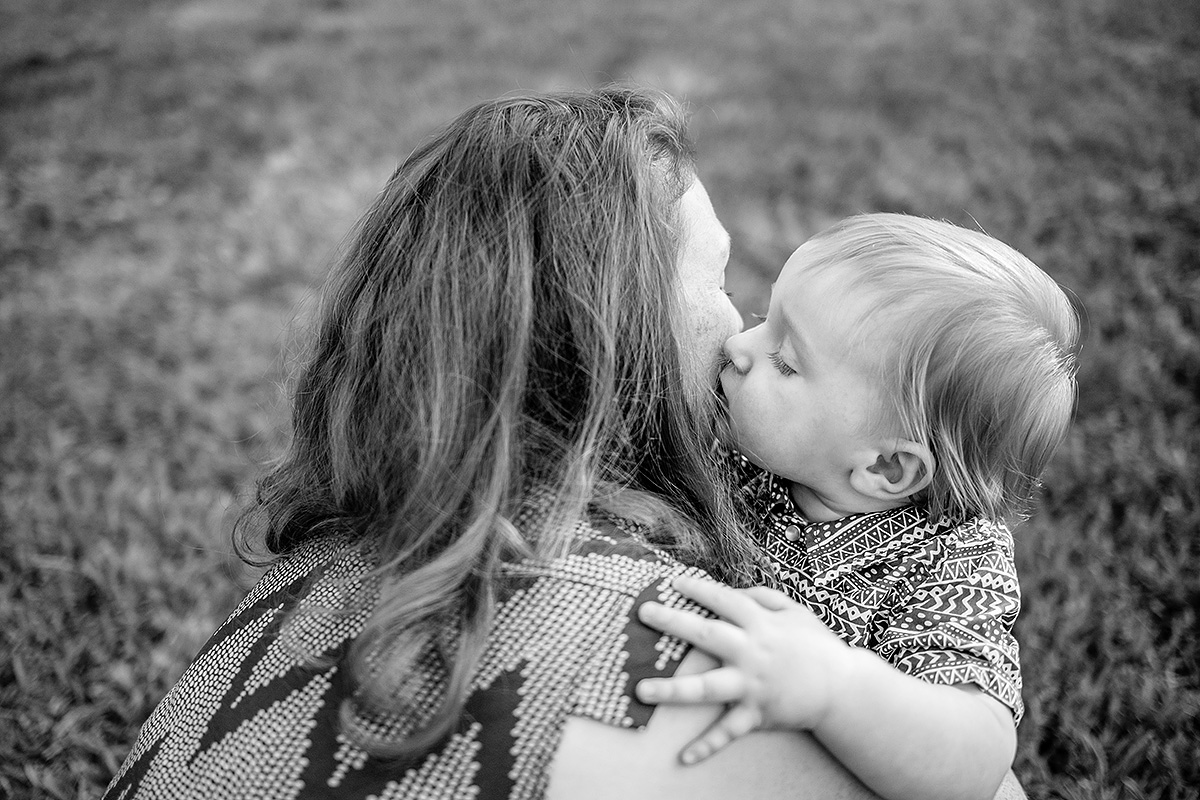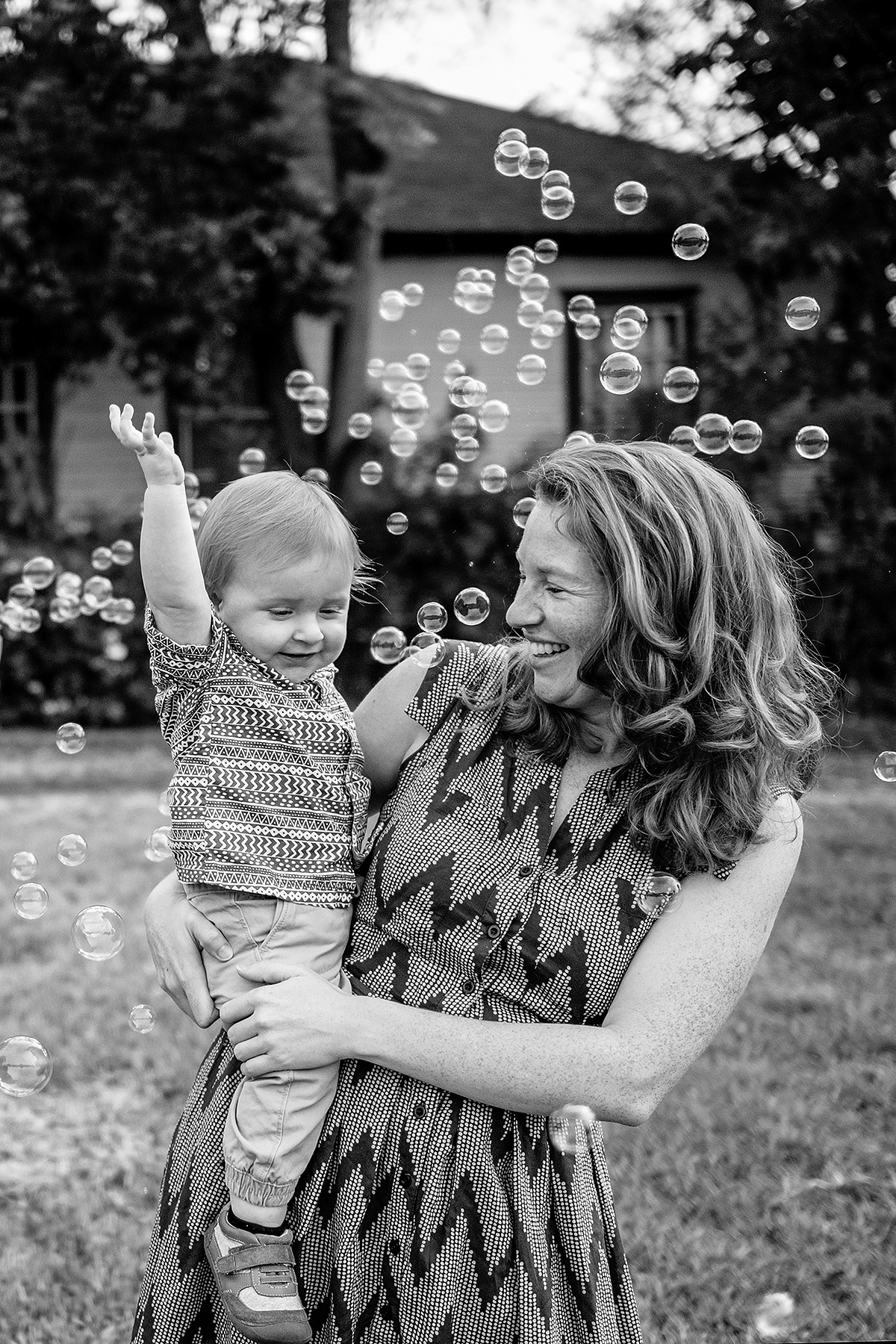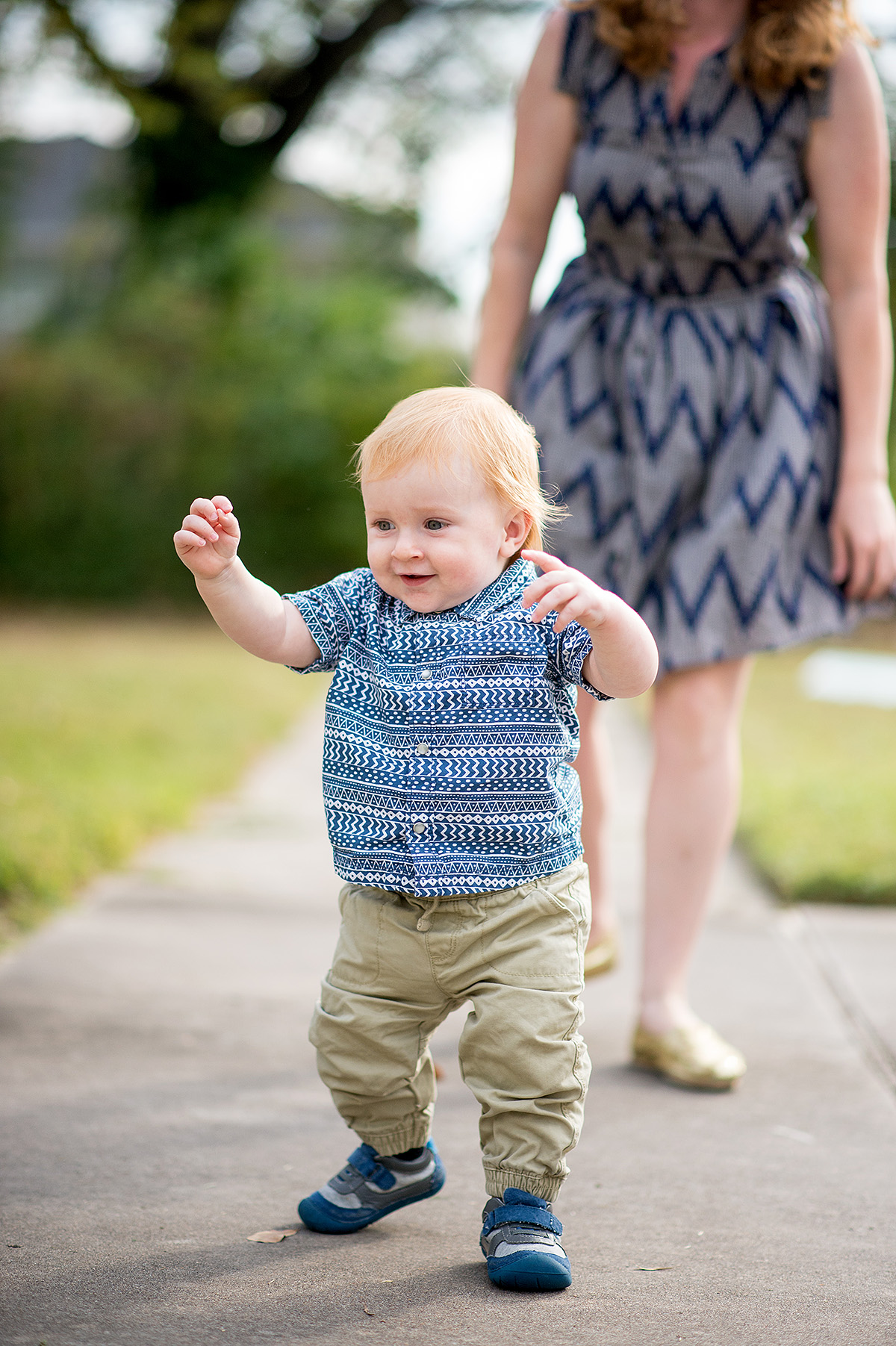 Houston Children's Photography
newborn, maternity, baby, child & family photography in Houston, The Heights, Montrose, Bellaire, West University, River Oaks, Rice Village, The Woodlands, Spring, Conroe, Tomball & Cypress
So you've made your way to my website by either referral or by googling something like Family Photography Houston.  Welcome!  So happy you are here!
It's March 9, 2017 and currently I still have a handful of photo session spots open for April 2017.  I am also booking a limited number of sessions in July and August 2017.  I hope to be back in full swing come September.  So be sure to contact me if you are wanting to schedule for Fall 2017. It will be here before you know it!
As for this family below…I want to say a big congrats to this mom who was just accepted into medical school.  So excited for her and her family as they soon will be on a new adventure for that.  I'm sad they are moving though. 🙁  I have had the opportunity to photograph their family a few times now and they will be missed greatly!
This session was shot in the morning.  I know for some, a morning photo session is not ideal, but if you can swing it, the light is so very sweet.  Can you tell?  I mean, just look at this glorious sunlight.  🙂  Less we not overlook the fact that man…these two make the cutest babies, right!!!!???  More babies! More babies! ha!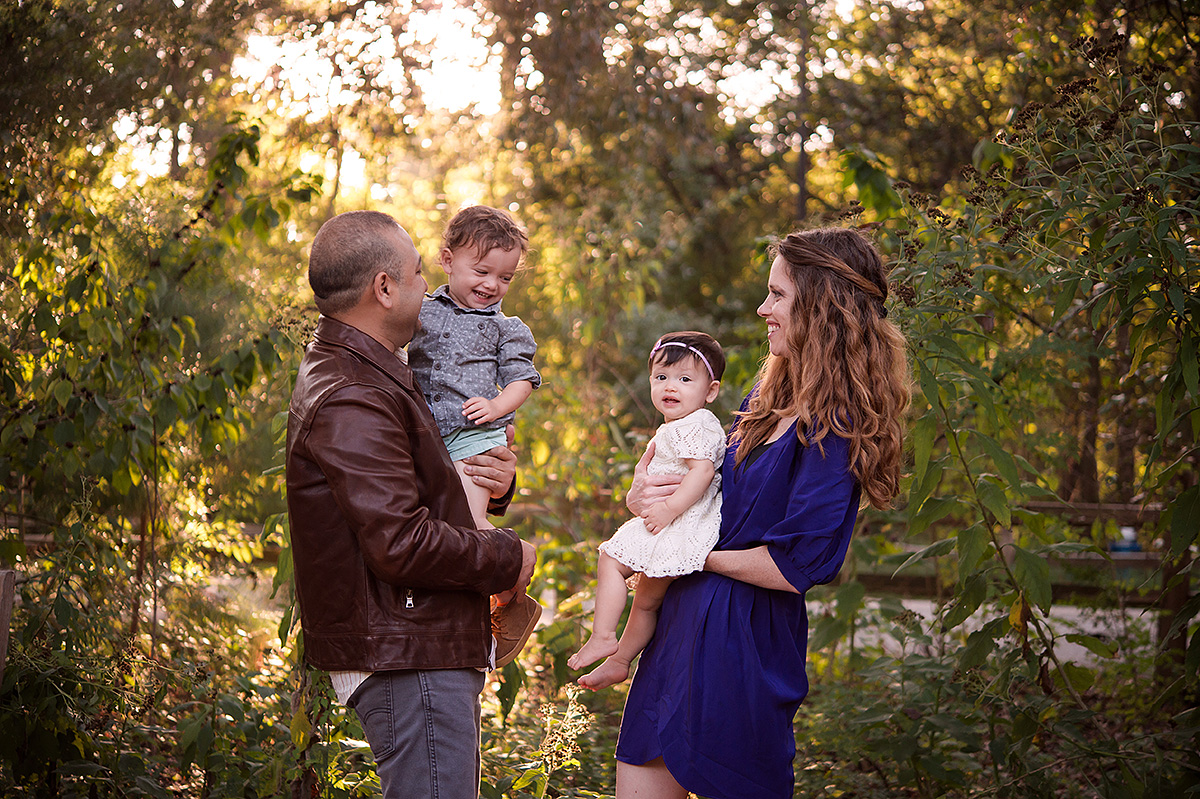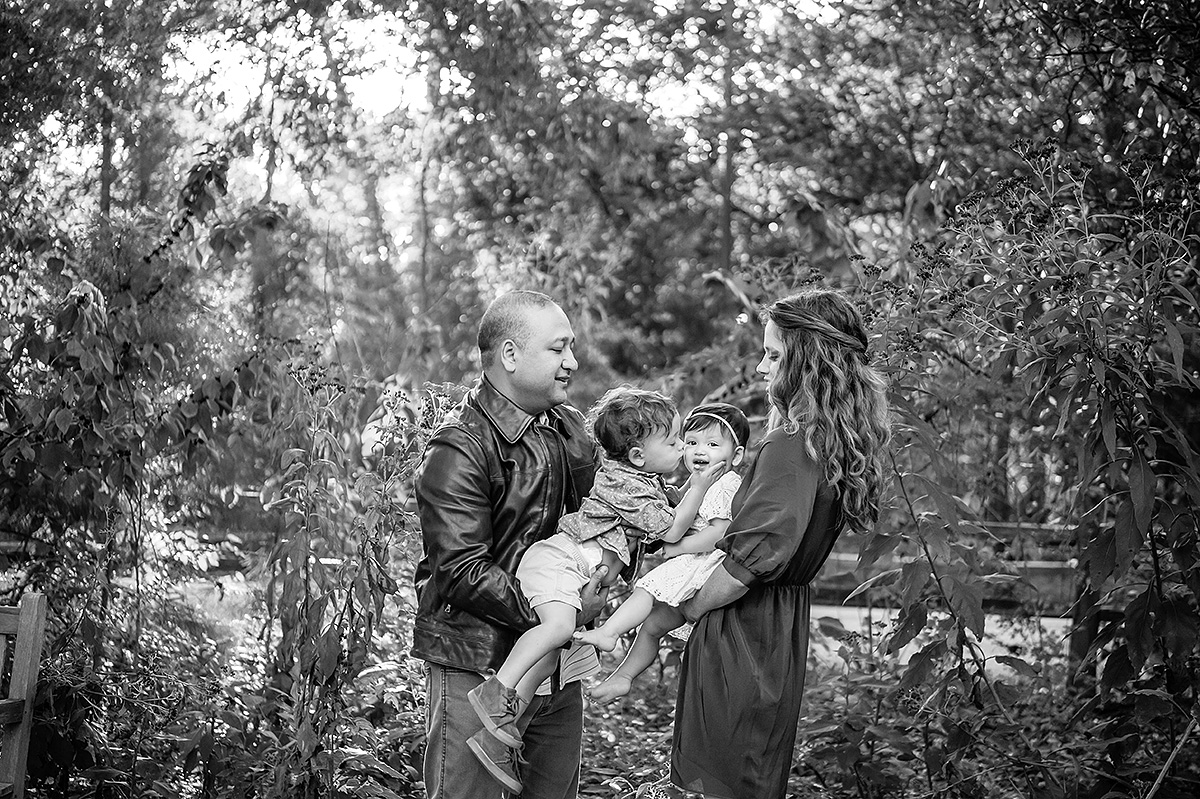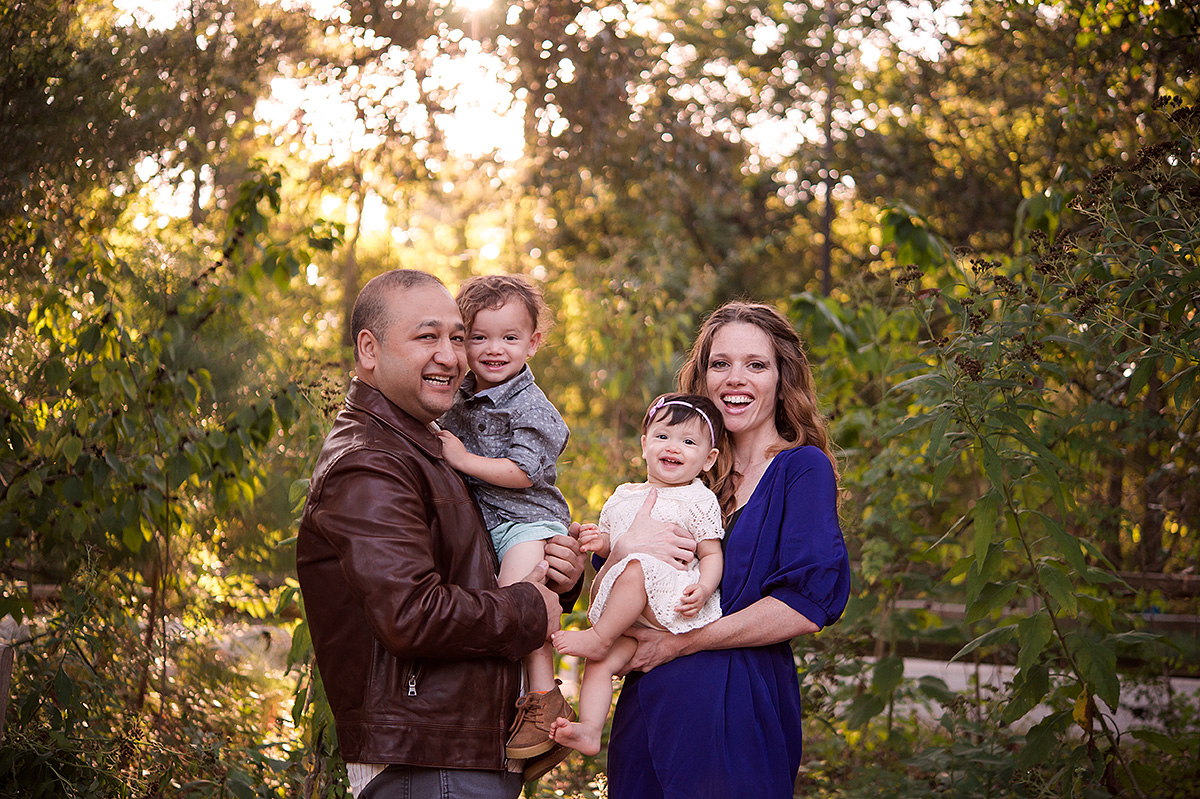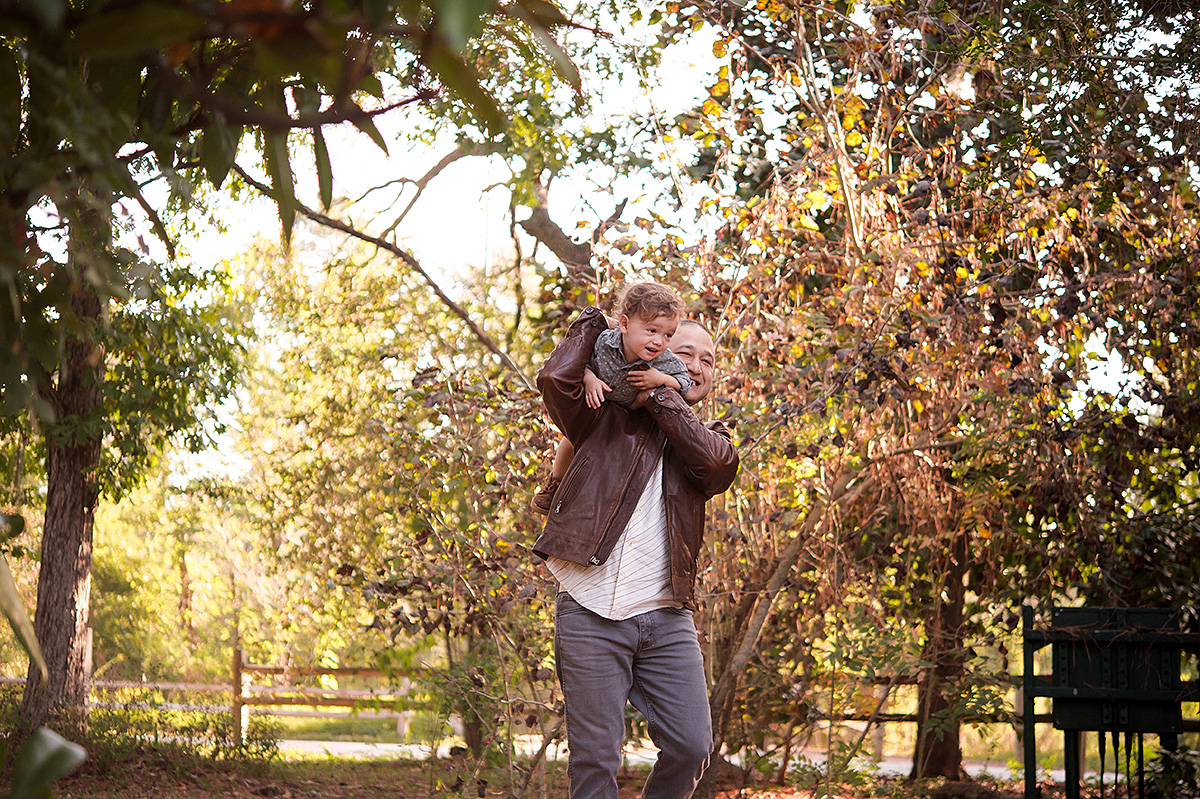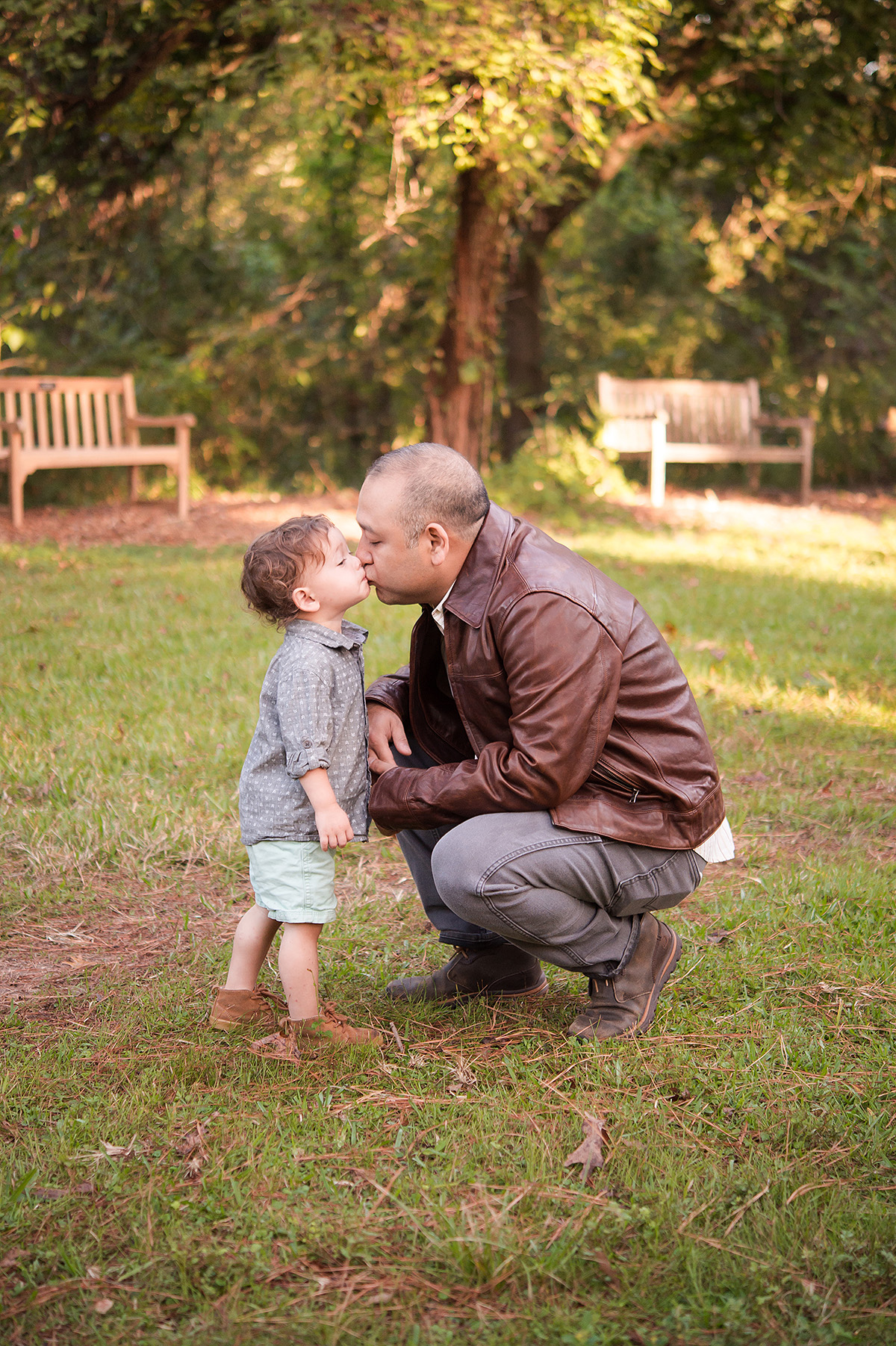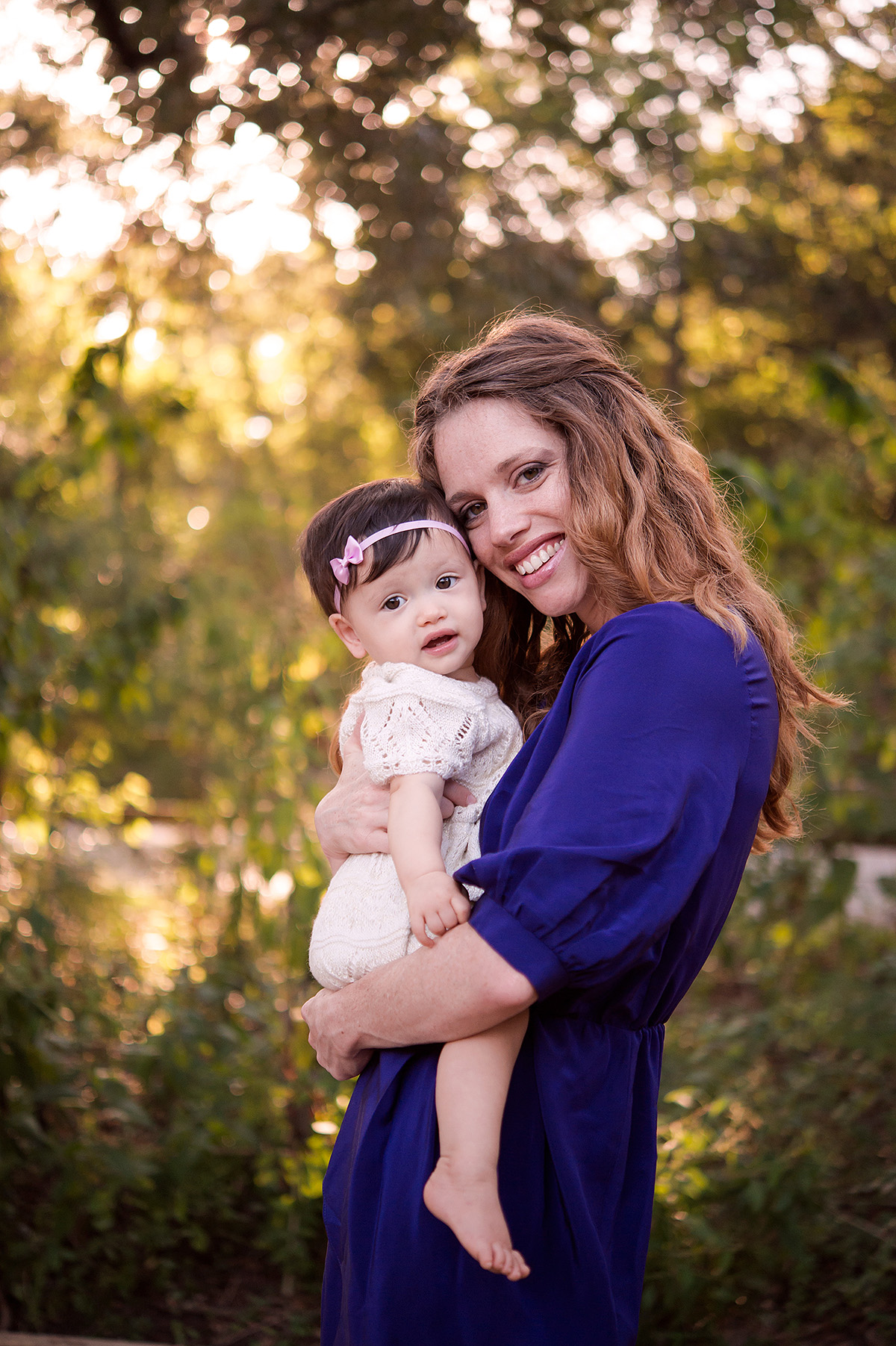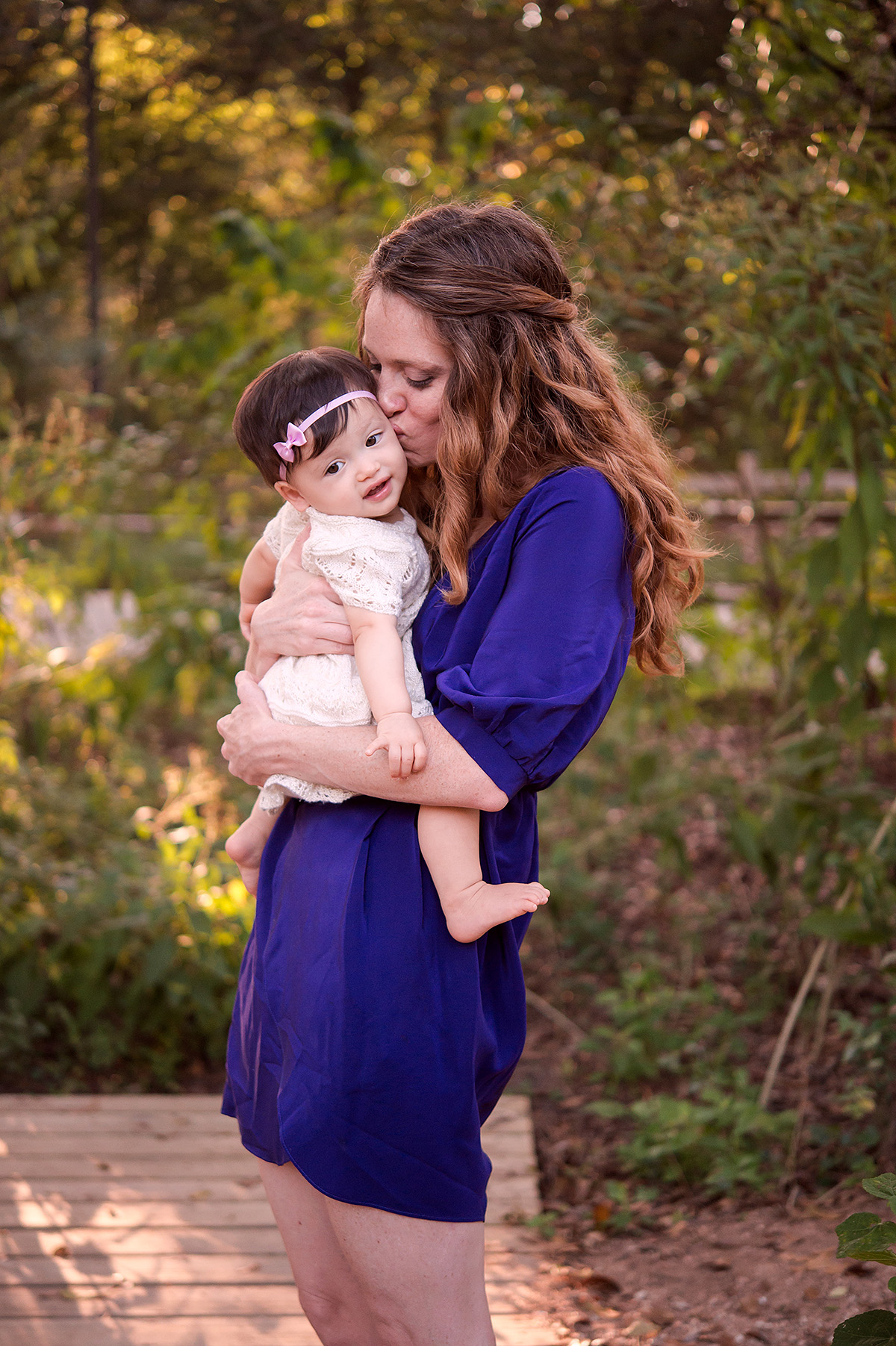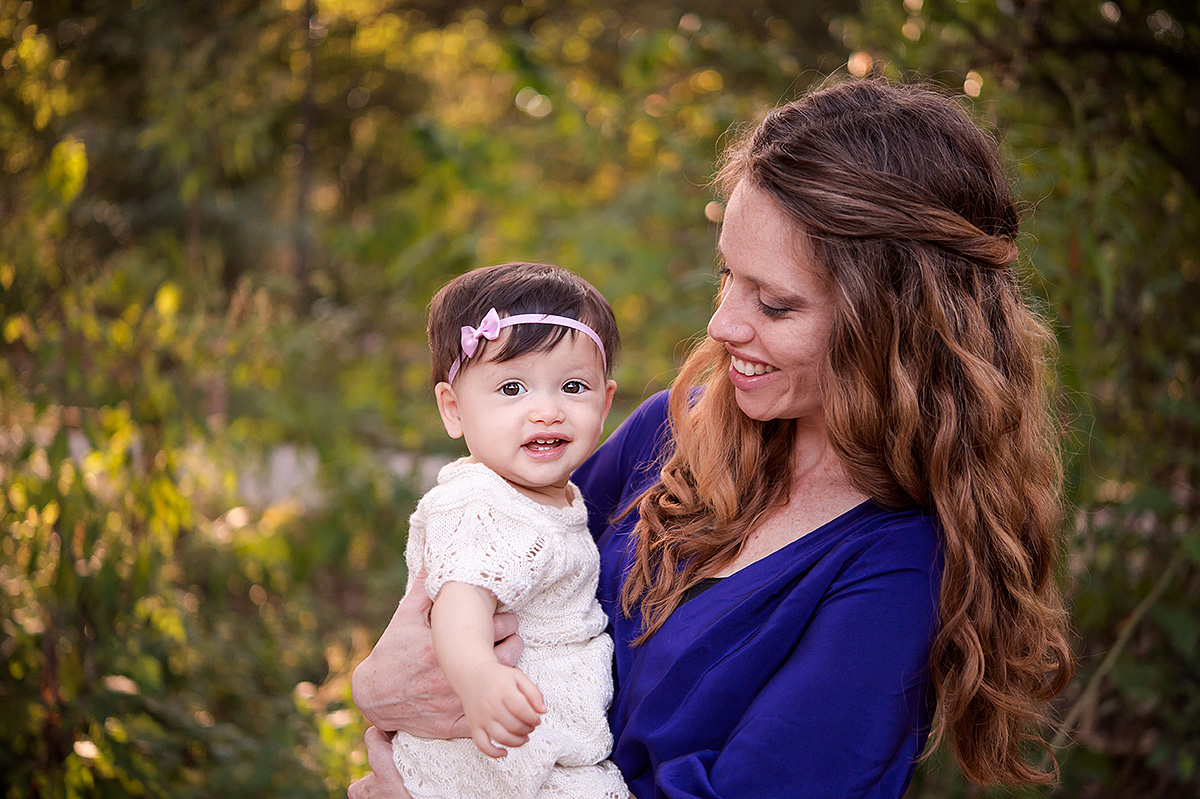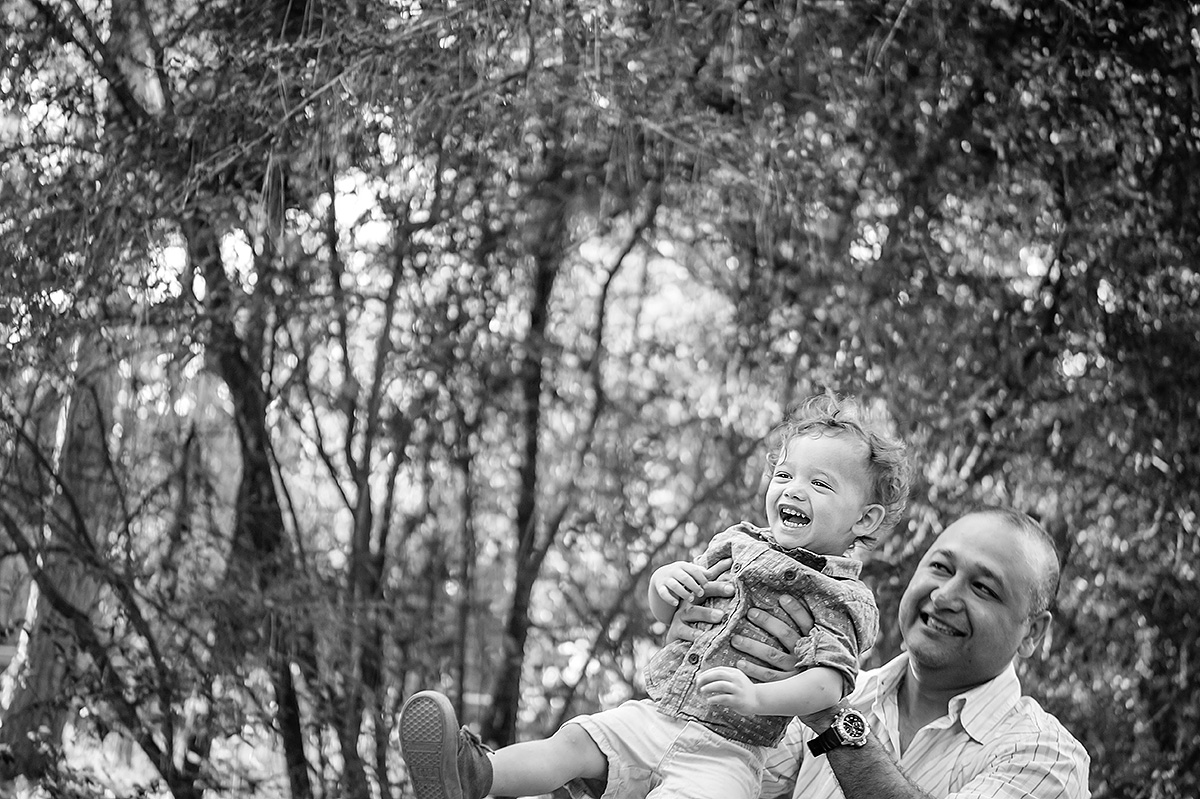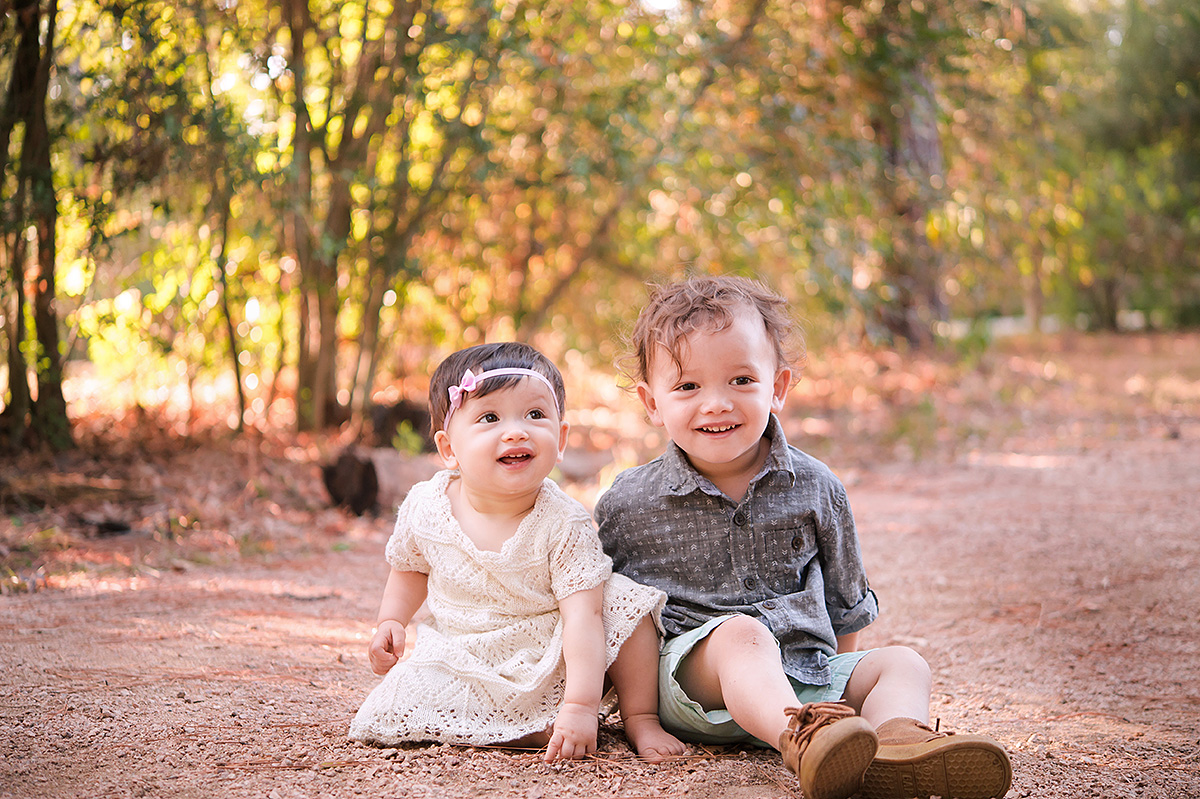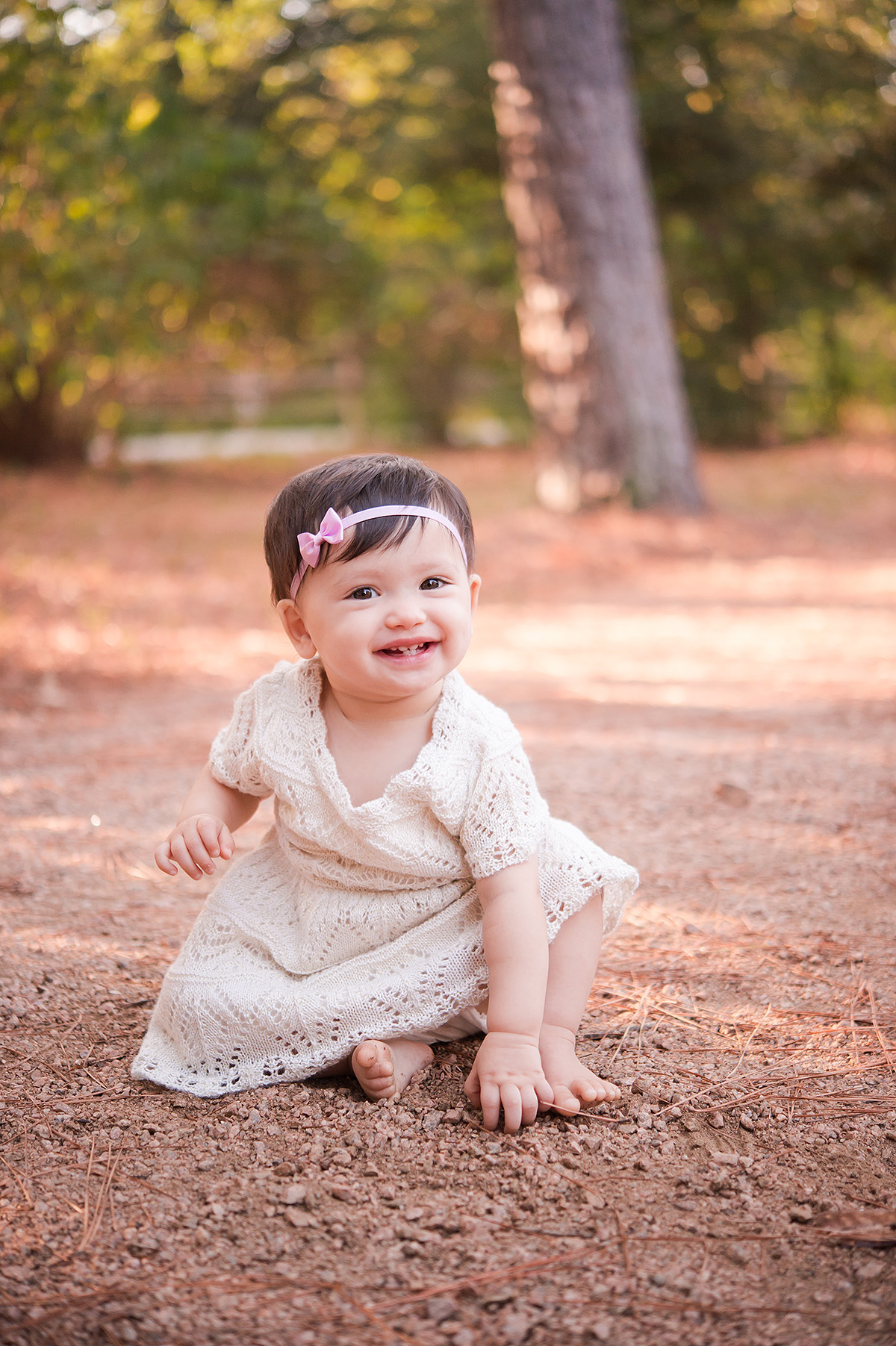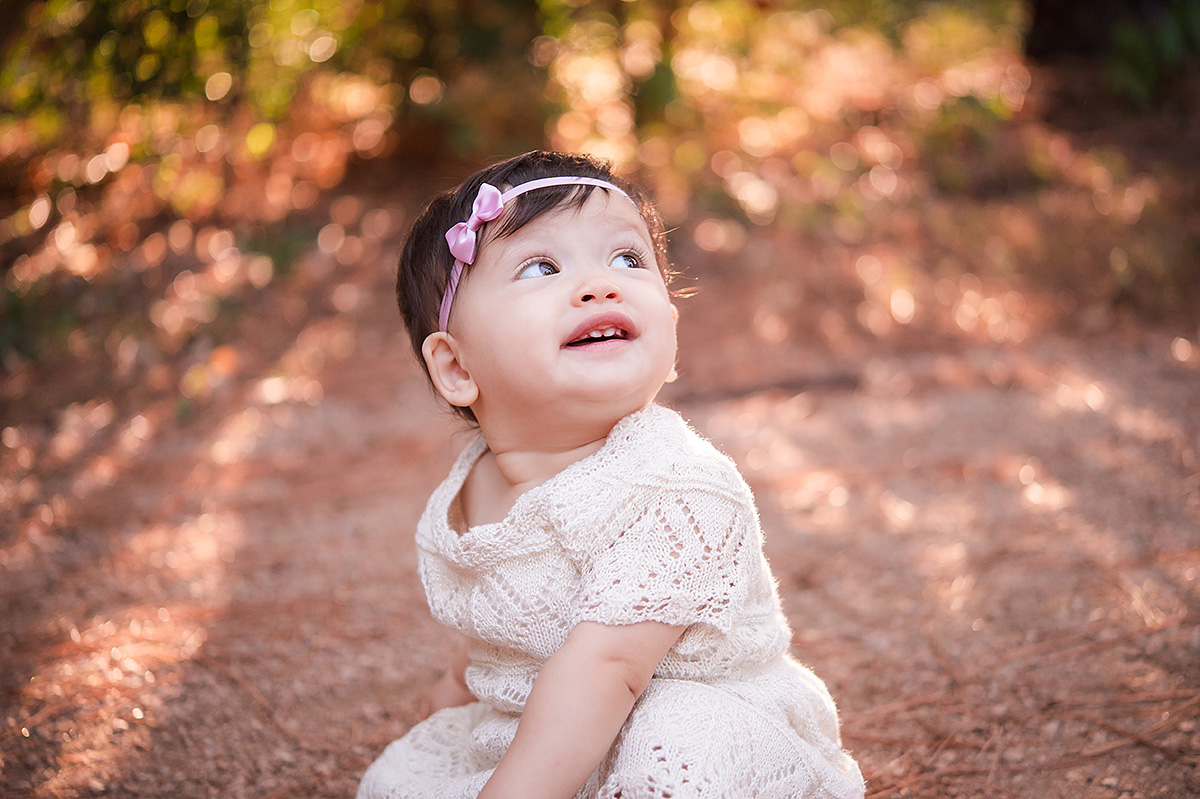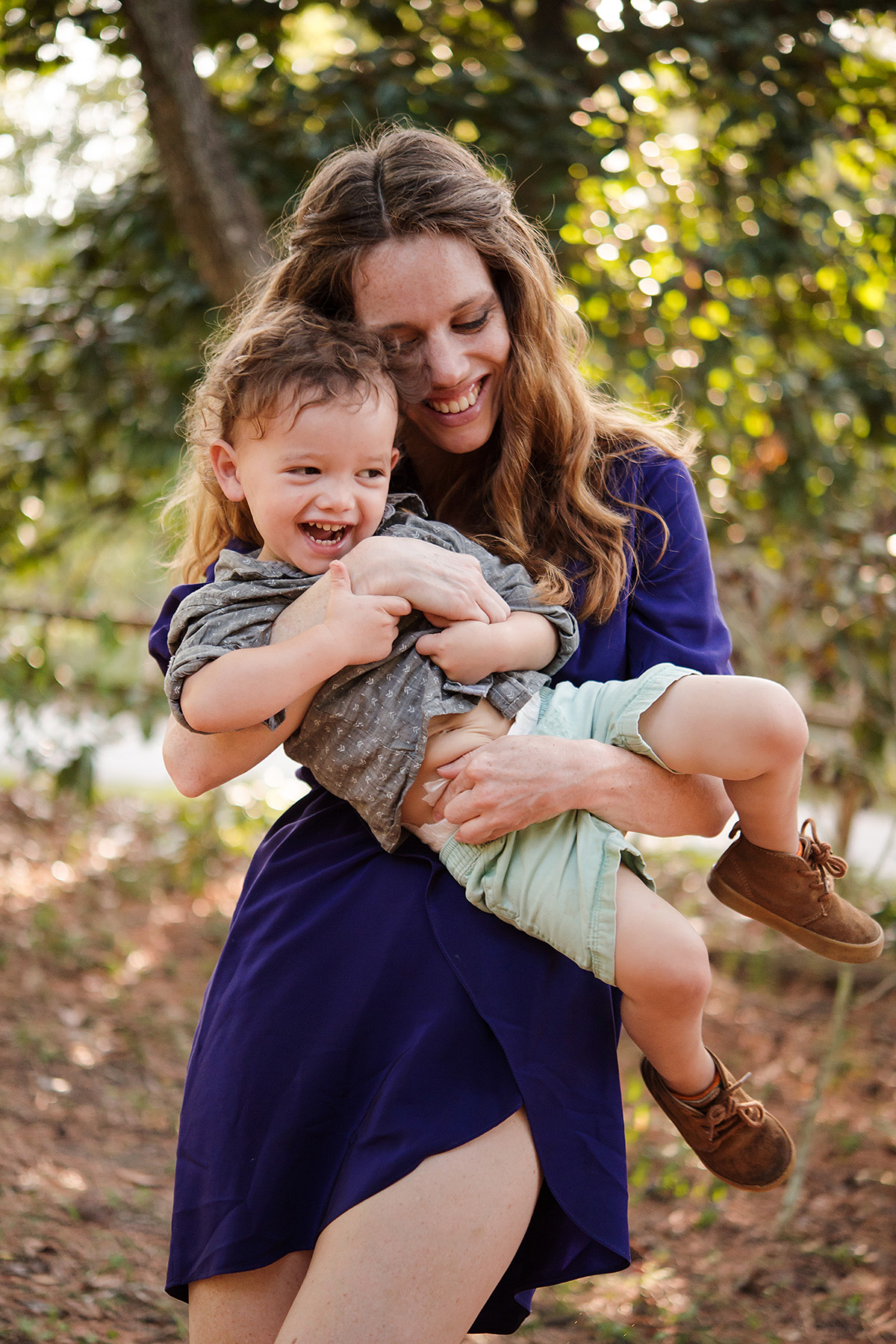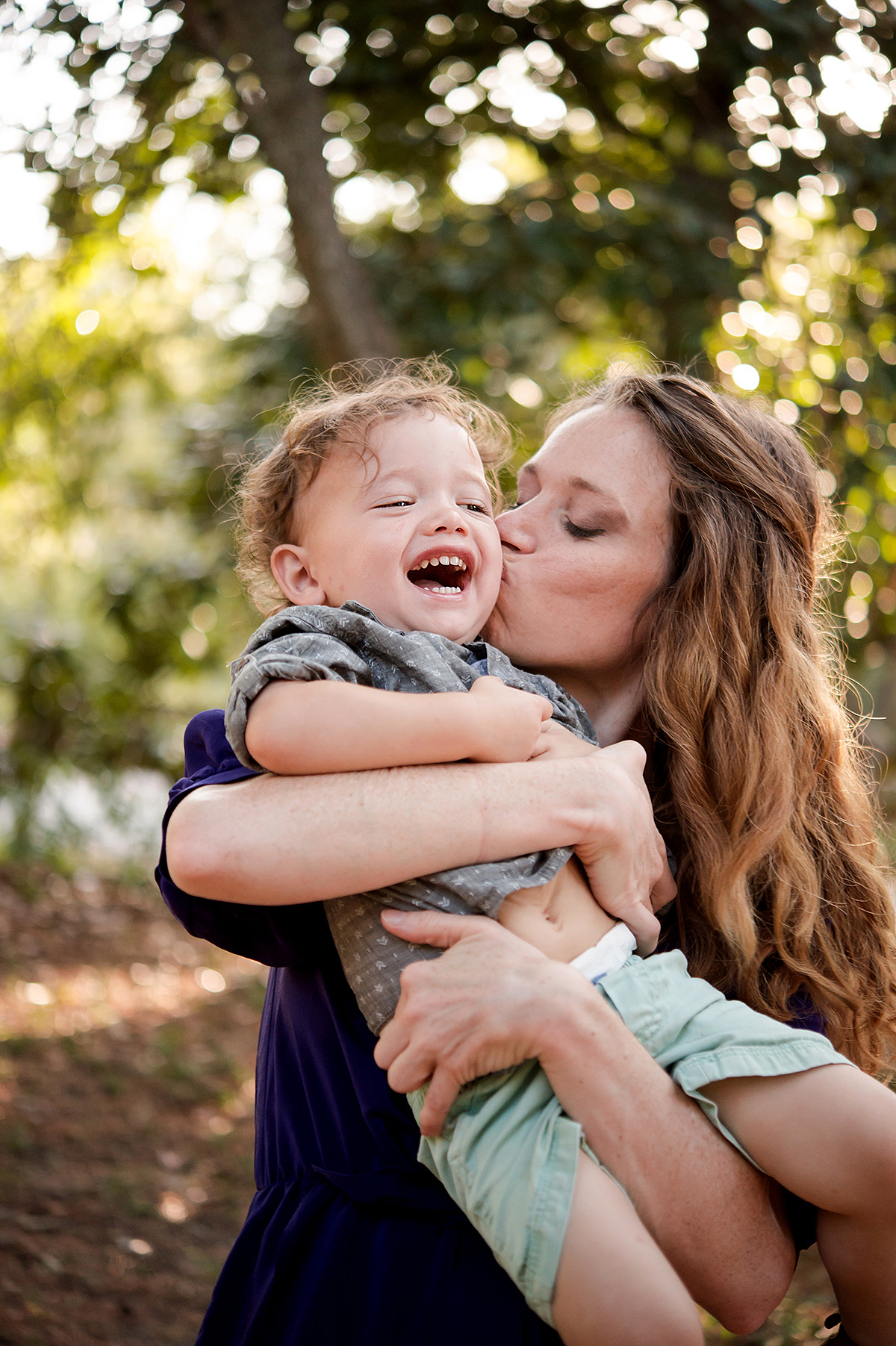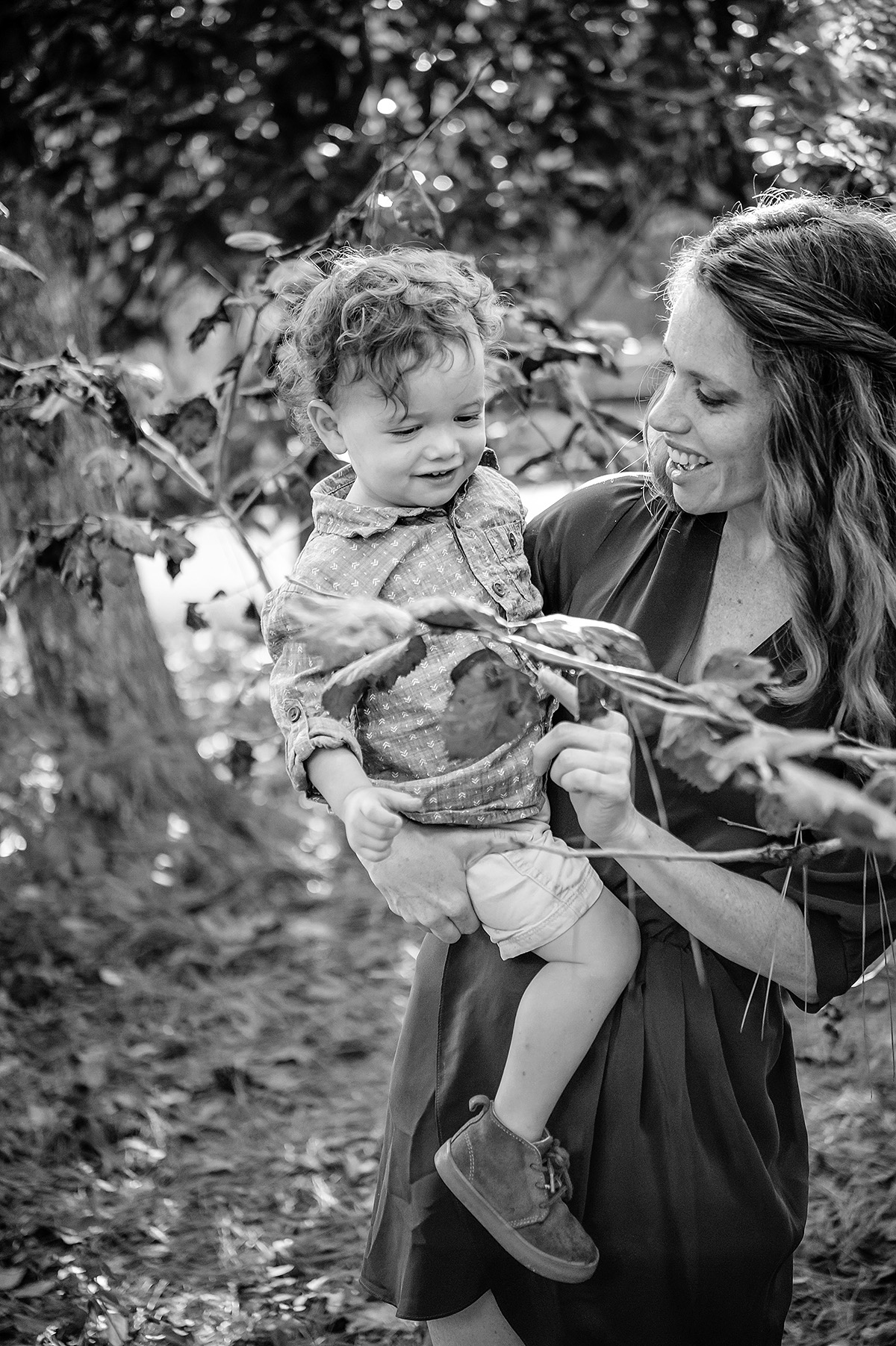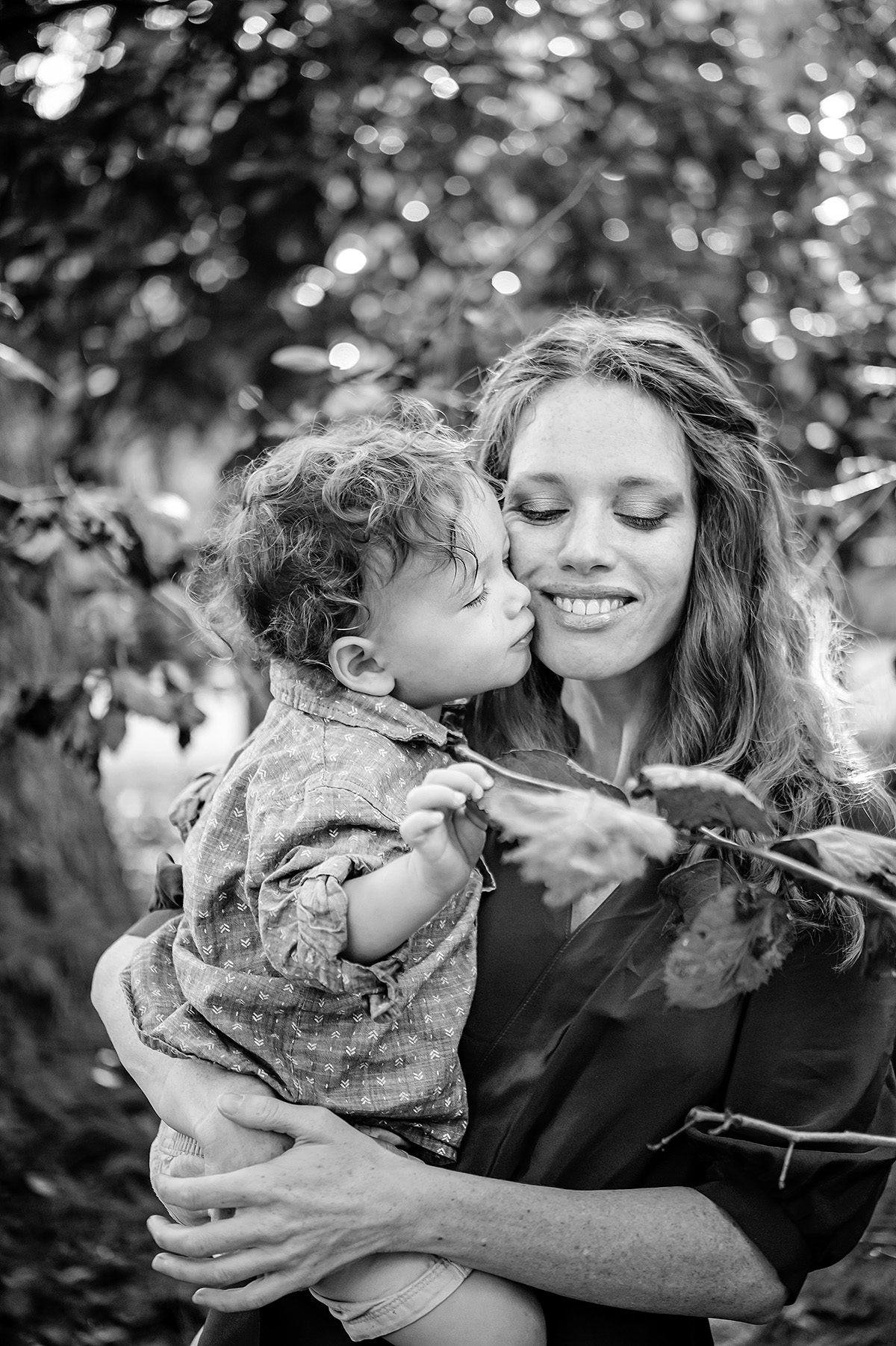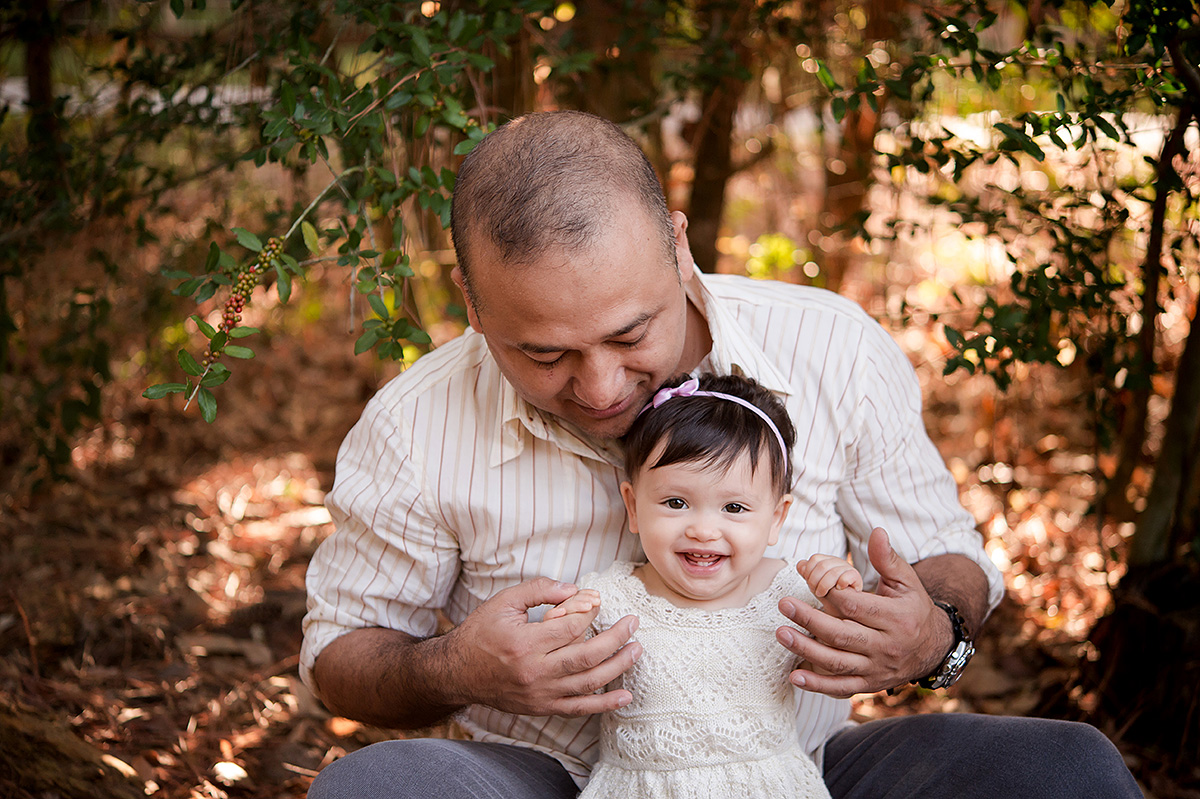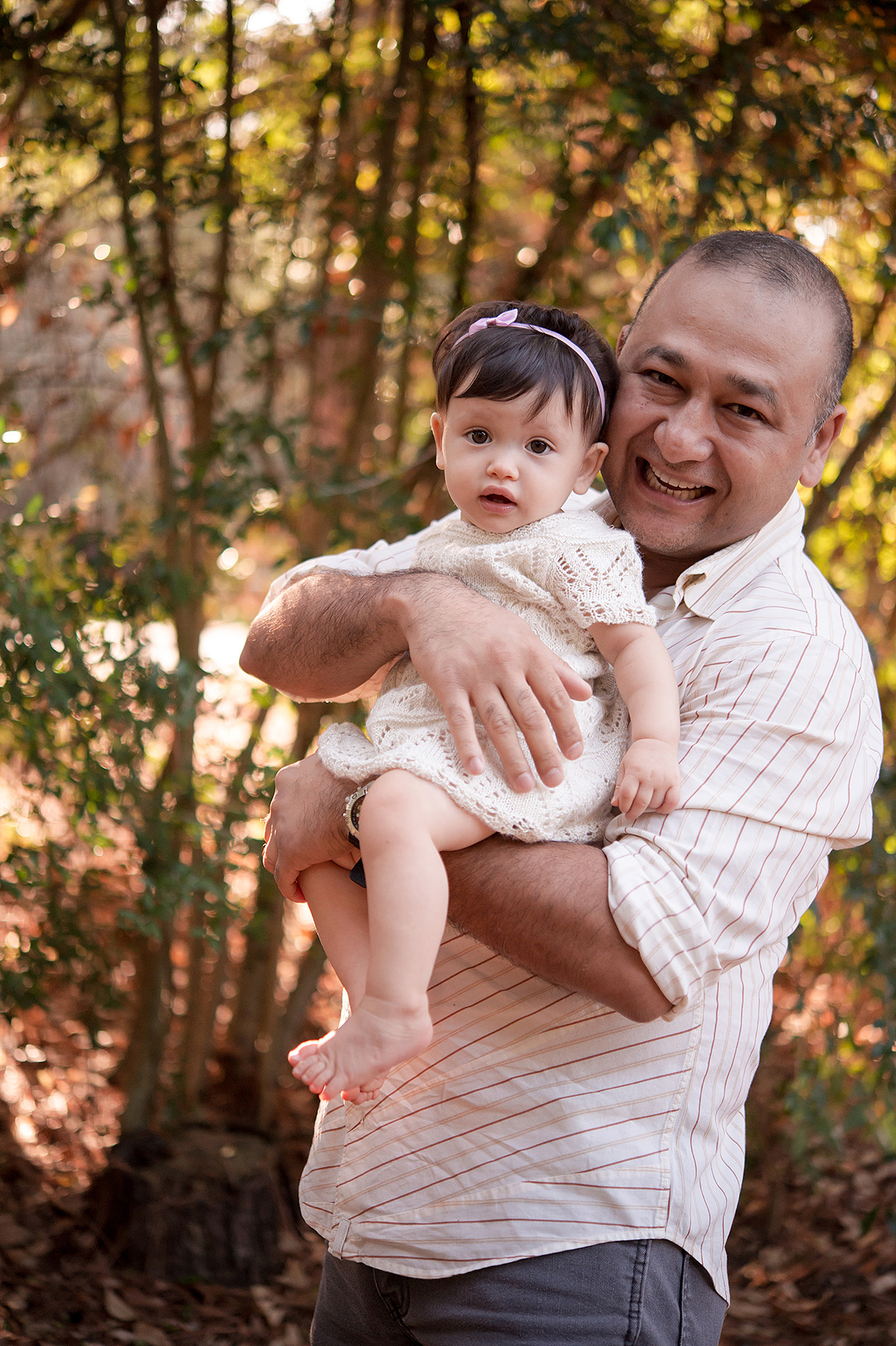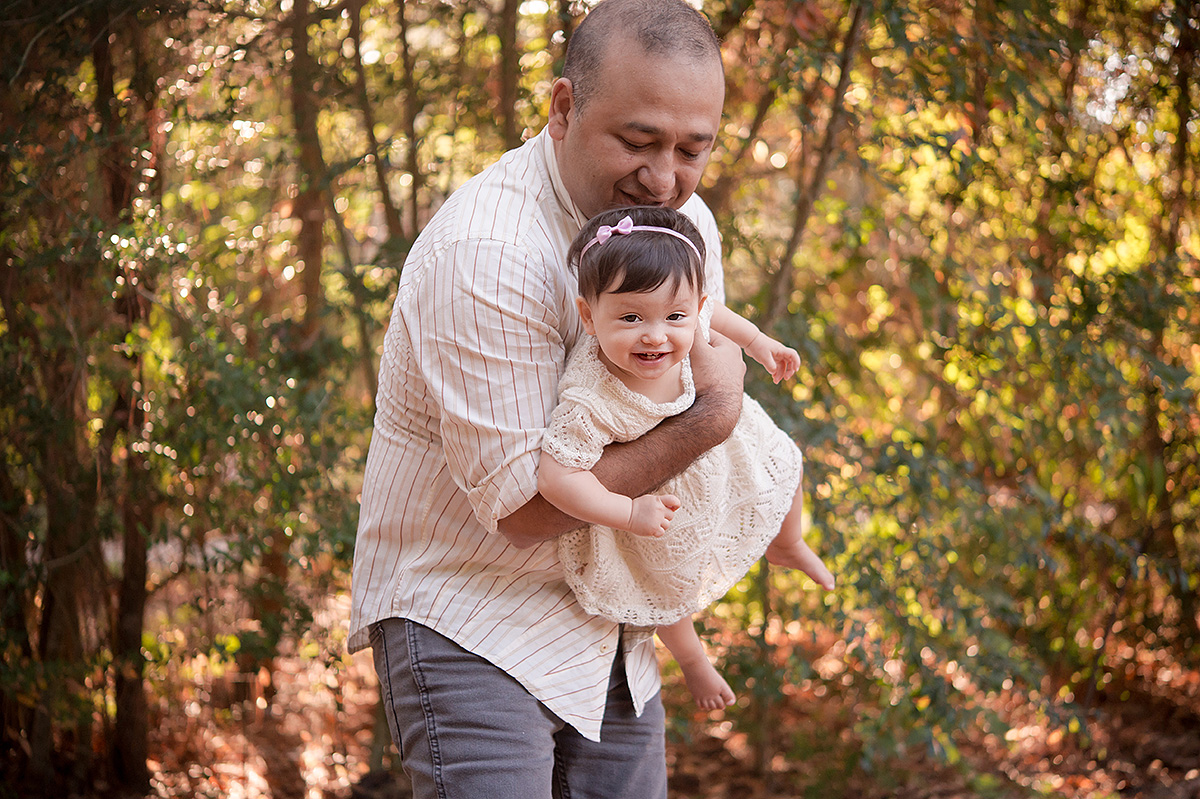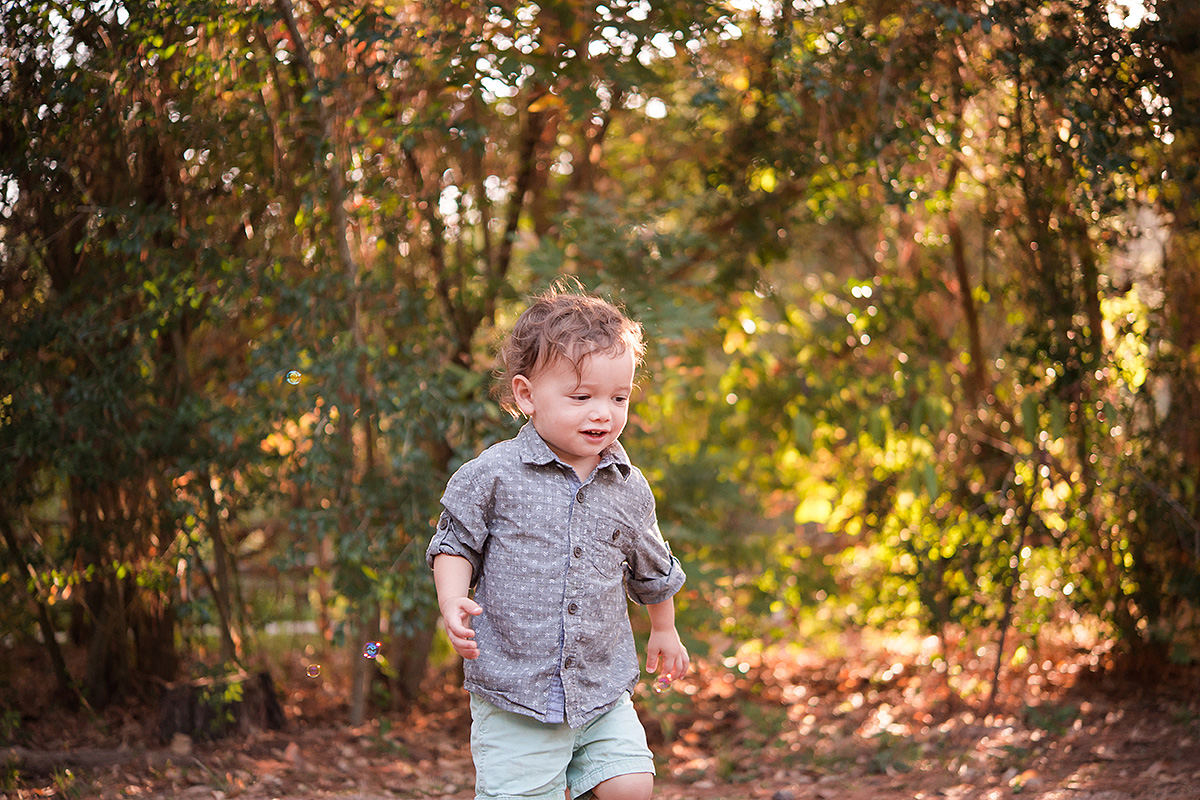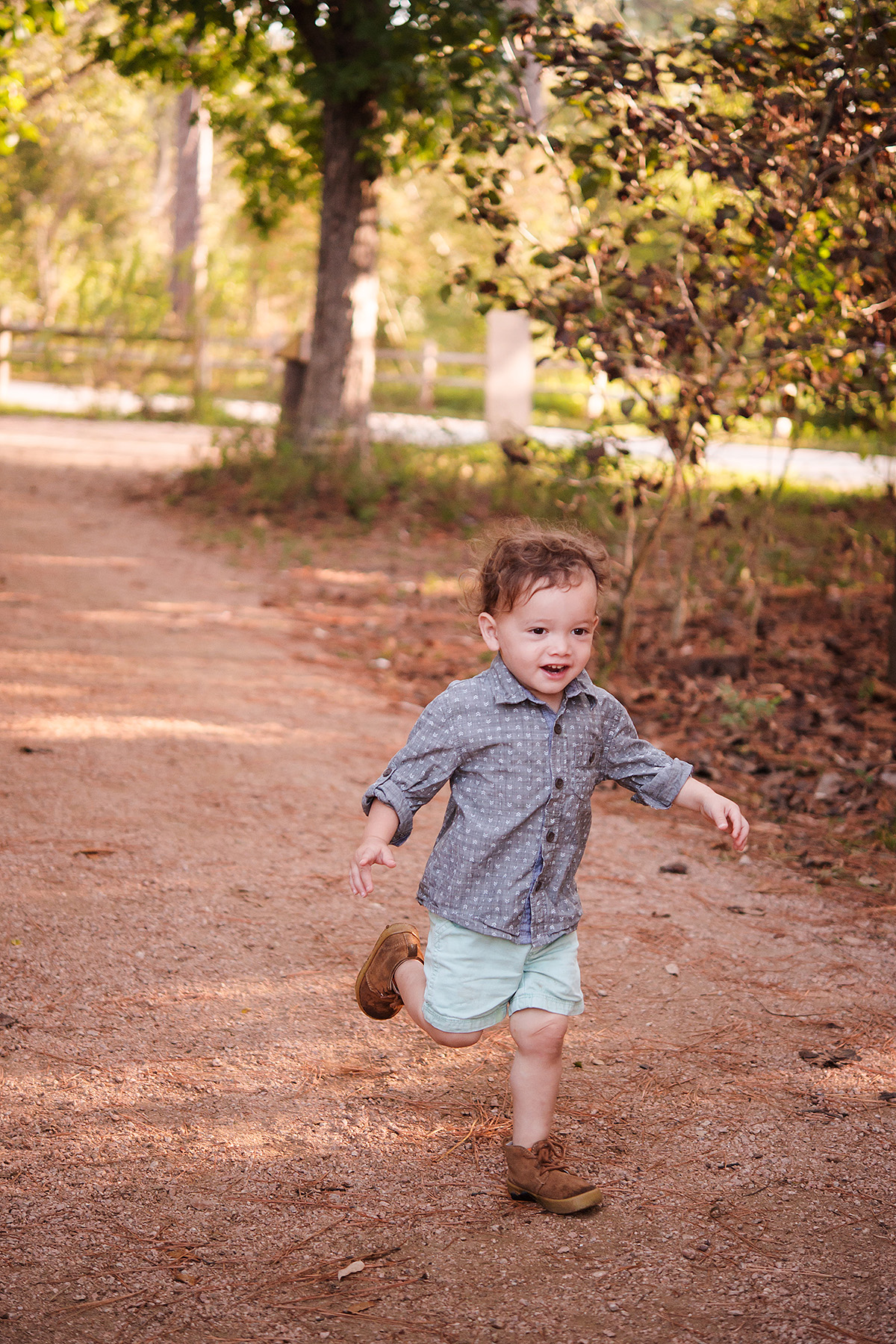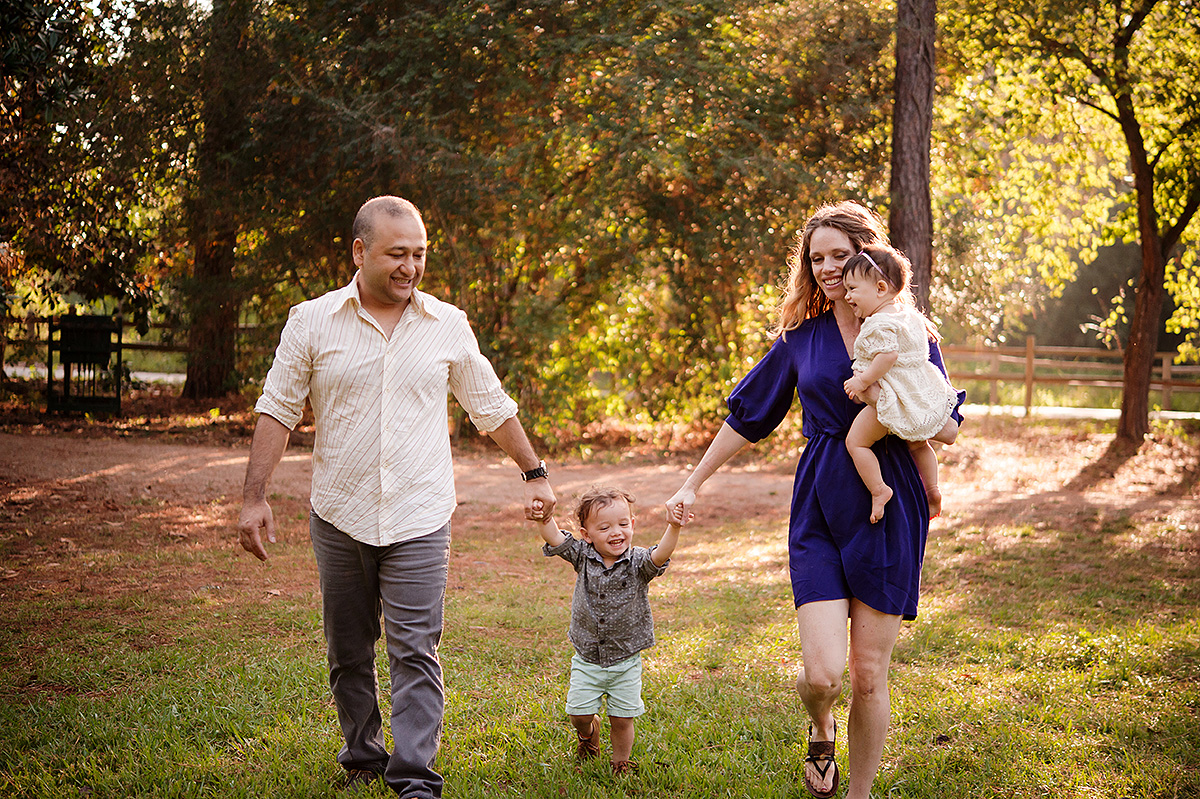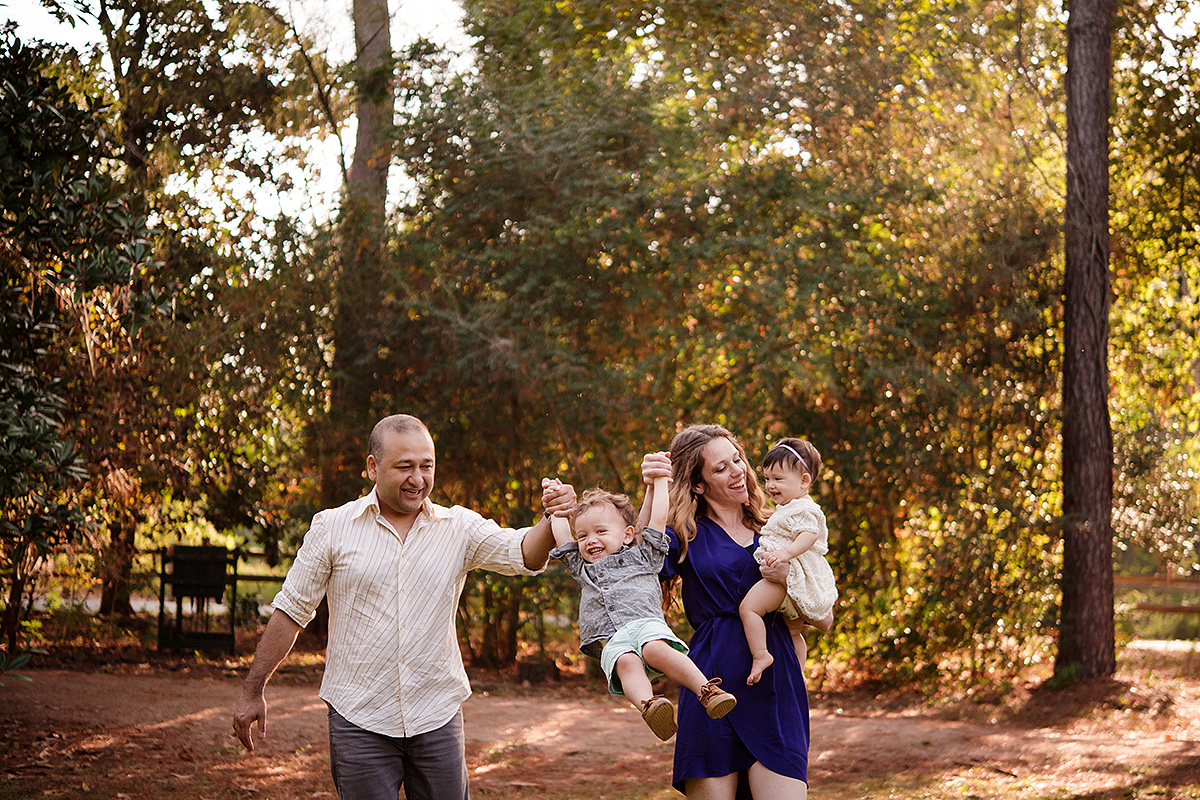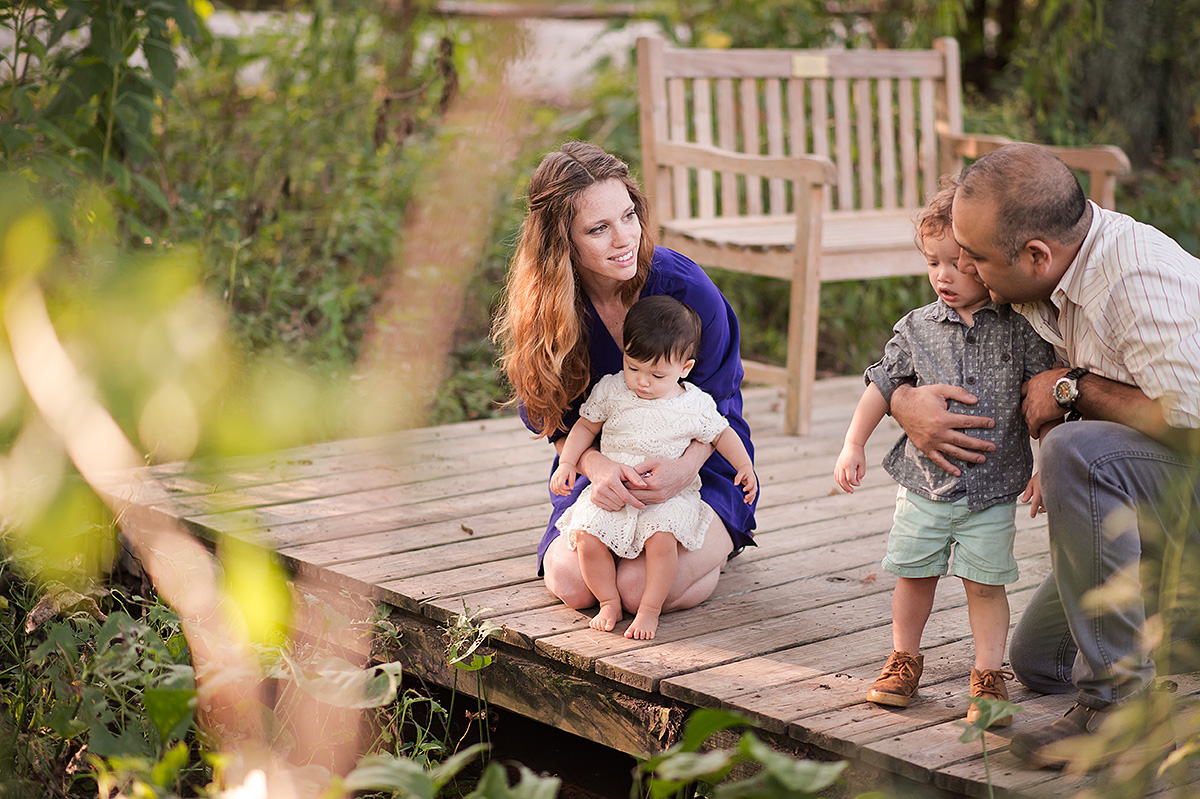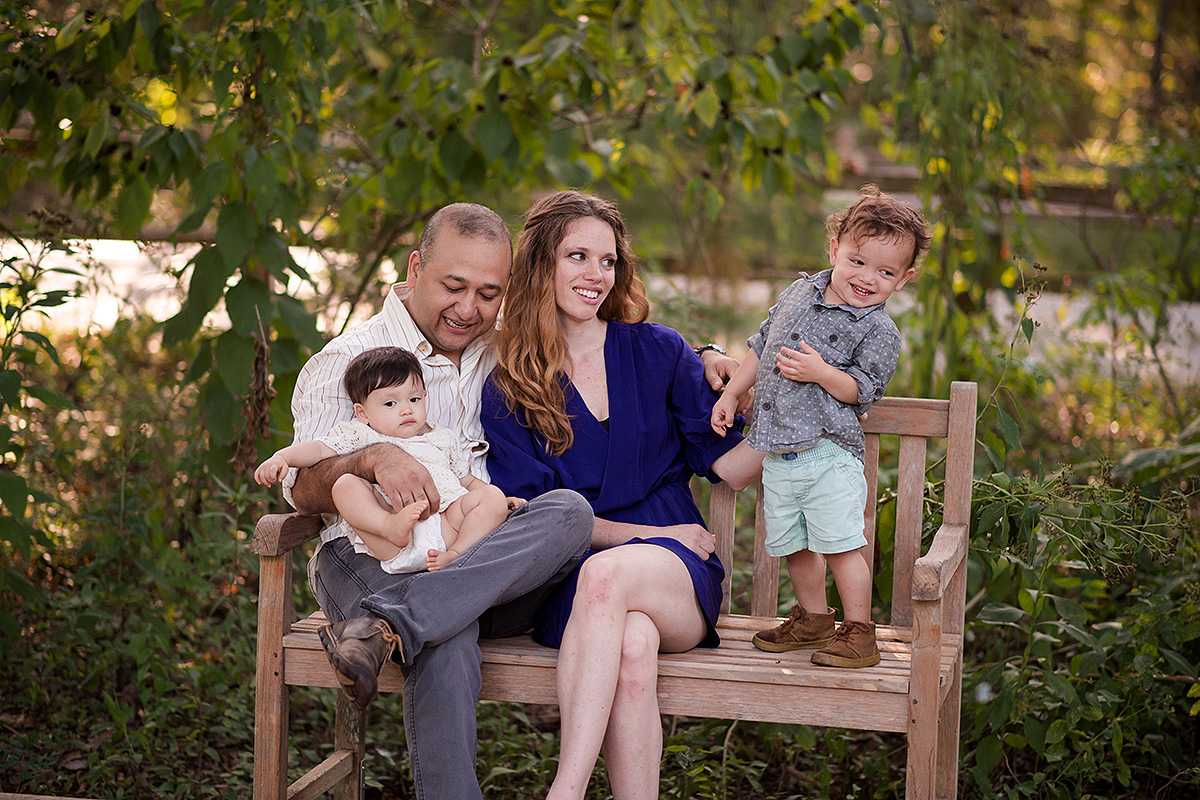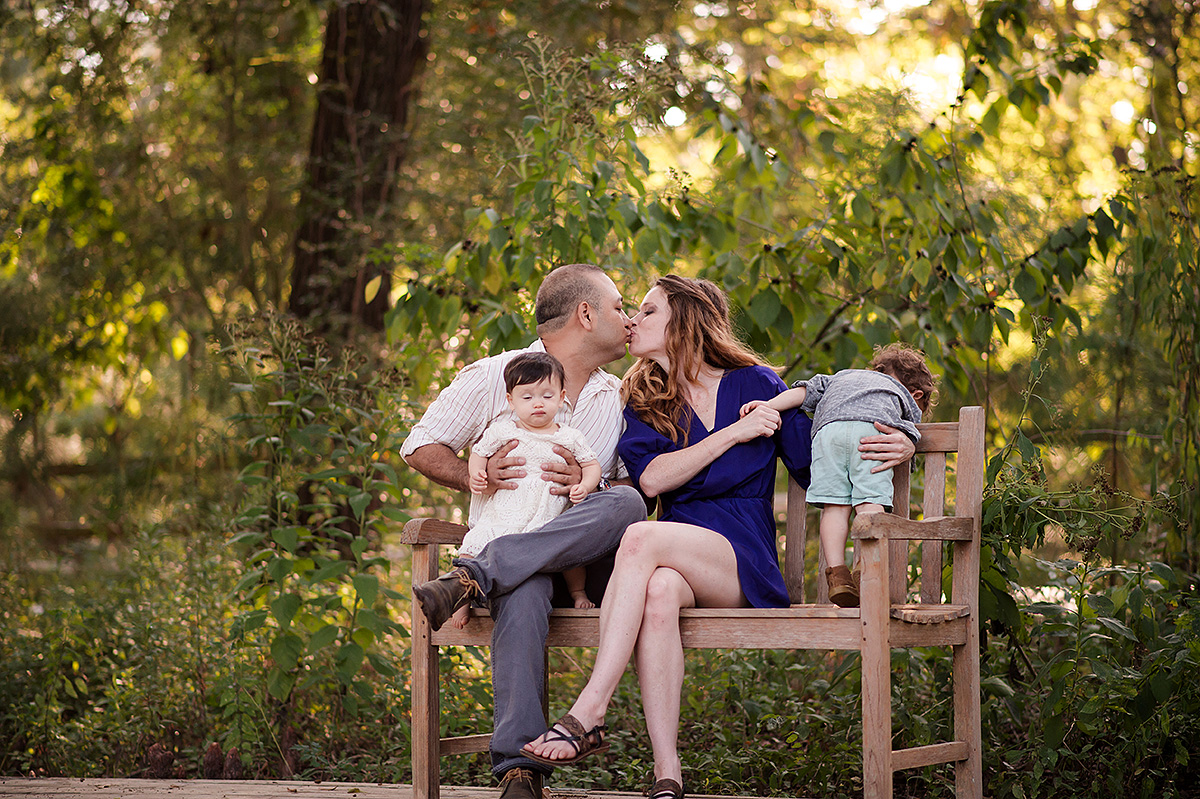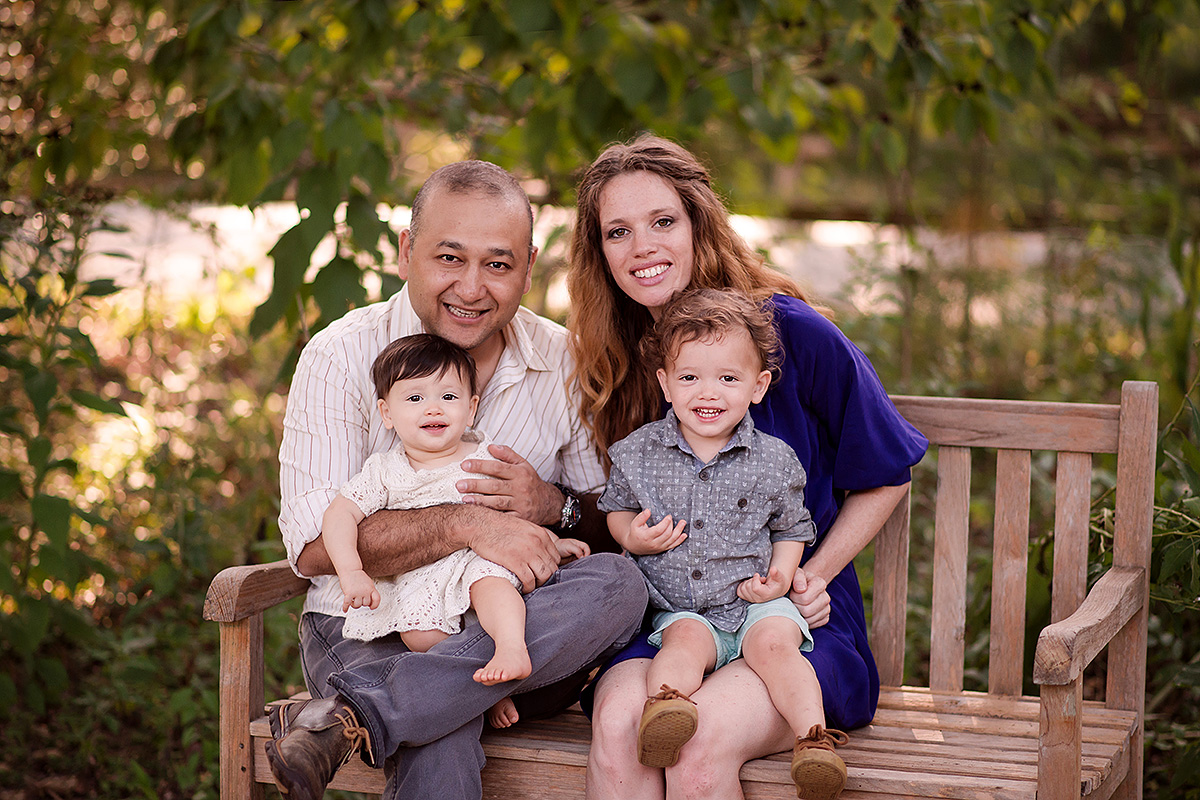 Houston Family Photographers
newborn, maternity, baby, child & family photography in Houston, The Heights, Montrose, Bellaire, West University, River Oaks, Rice Village, The Woodlands, Spring, Conroe, Tomball & Cypress
As one of the many Houston Family Photographers, I often times get to photograph families over and over as they celebrate milestones.  For some, a milestone is when a new baby arrives.  For some of my clients, milestones are every couple of months.  On average, most of my clients come to me once a year and then a few come every couple of years. I do recommend having professional photographs taken of your children at least every other year especially when they are young because they change SO VERY MUCH! But hey, I get it.  Life is crazy and more often than not, it is really just a case of forgetting to schedule or just feeling overwhelmed trying to fit photos on the calendar.  Let me be the first to say, pro photographs should not be 'stressful'.  Just get on the calendar….get your session booked….don't think too much about it.  Put on your favorite outfit.  Let your kids wear something they feel comfortable in (and that is bearable for you-ha!) and well, you may need to help your husband a little more (hehe) then let's do this! 😉
I'm booking sessions for Fall 2017 already!  I know, cray cray! Message me to snag one!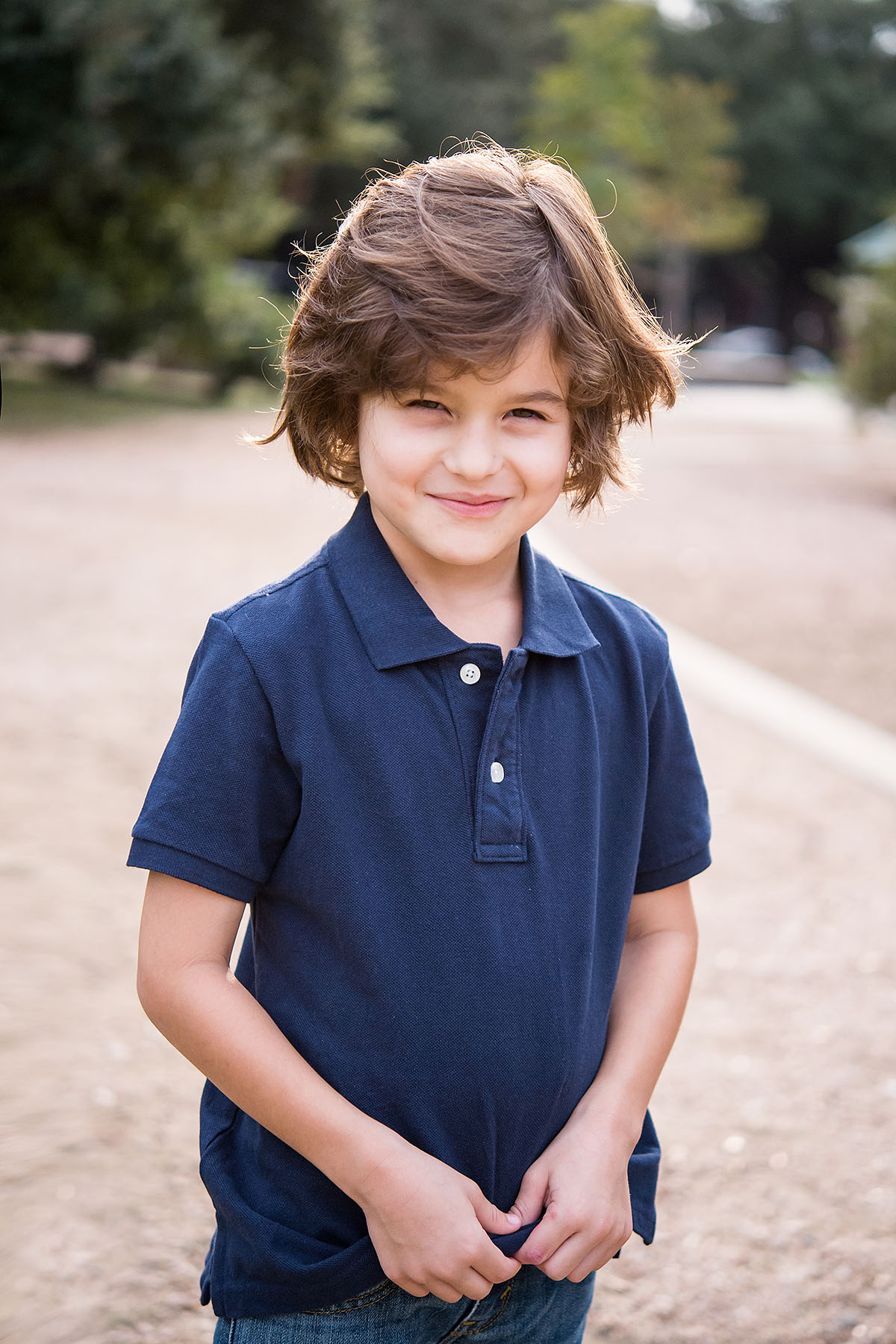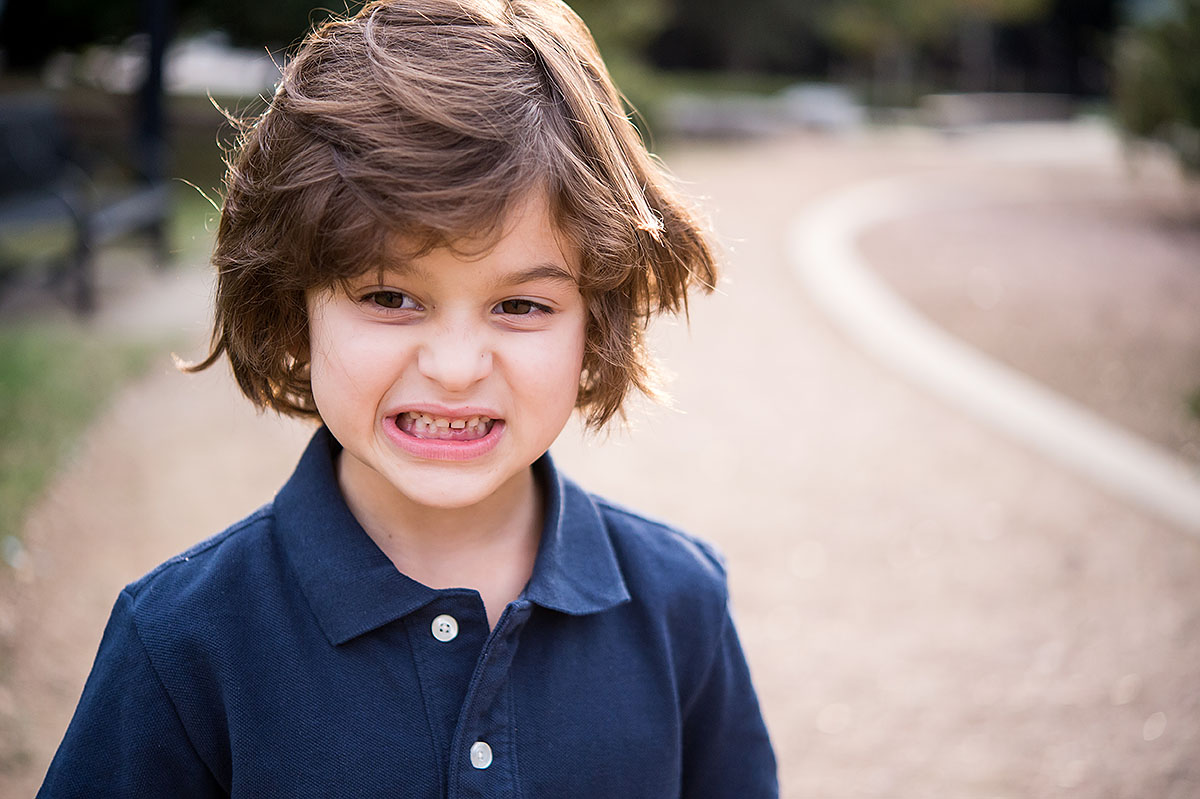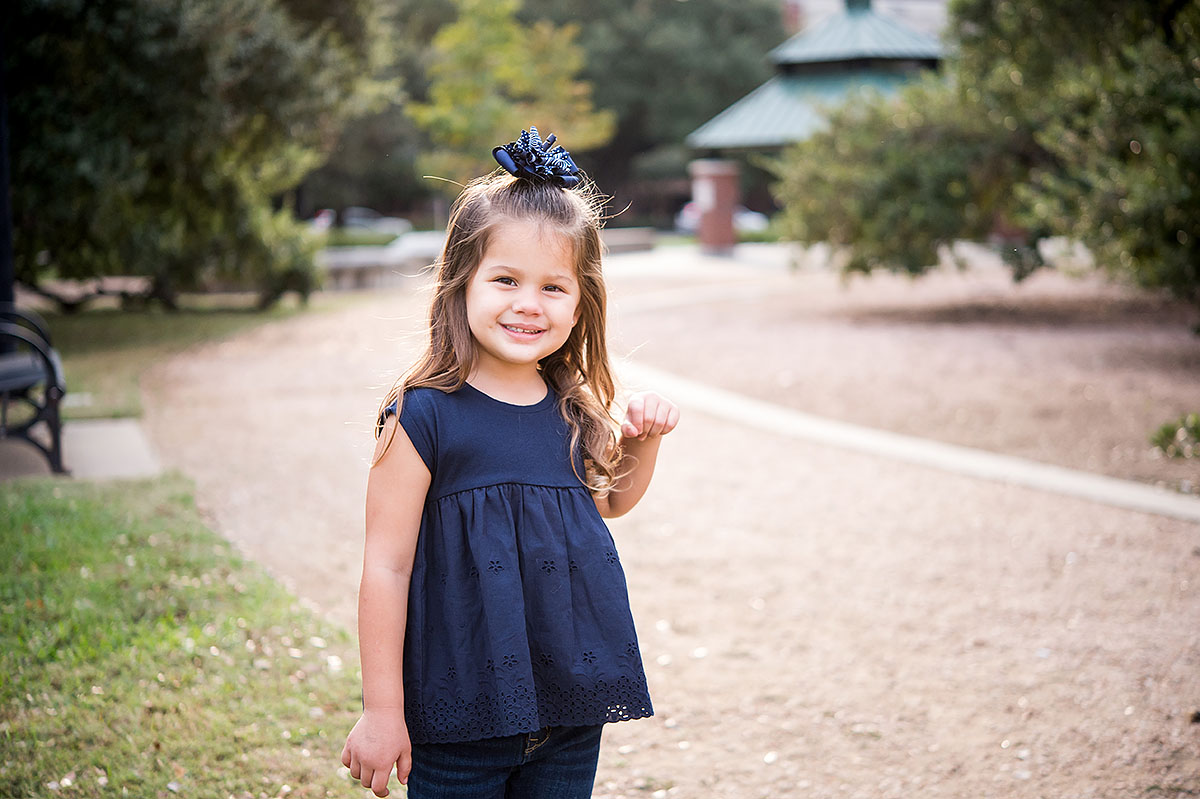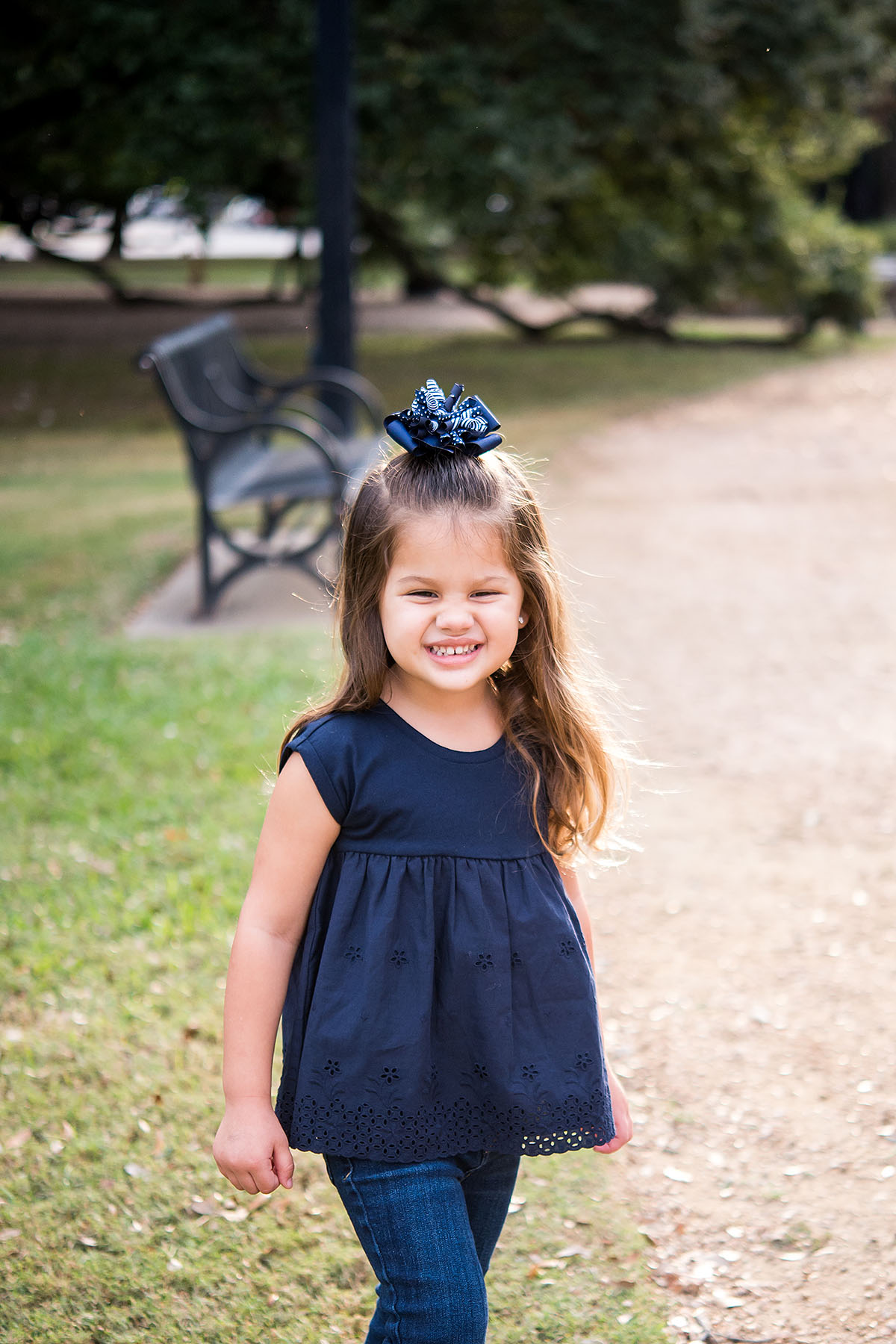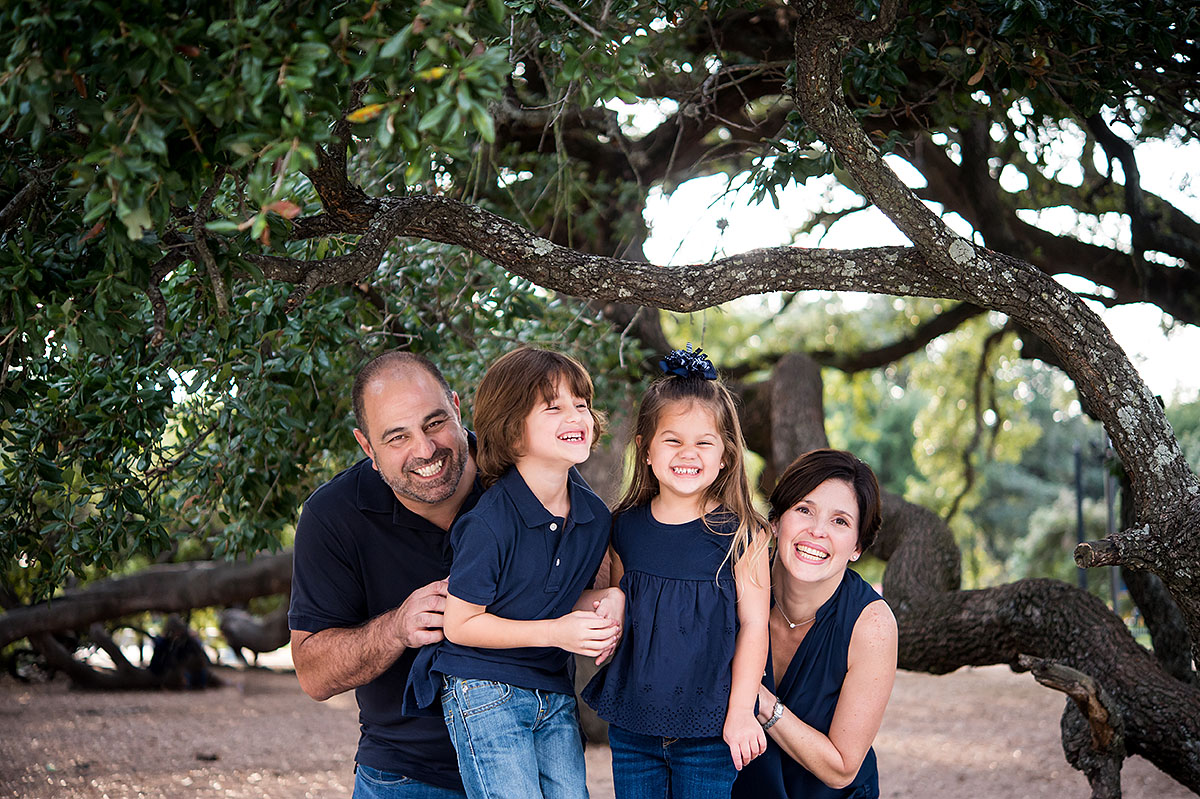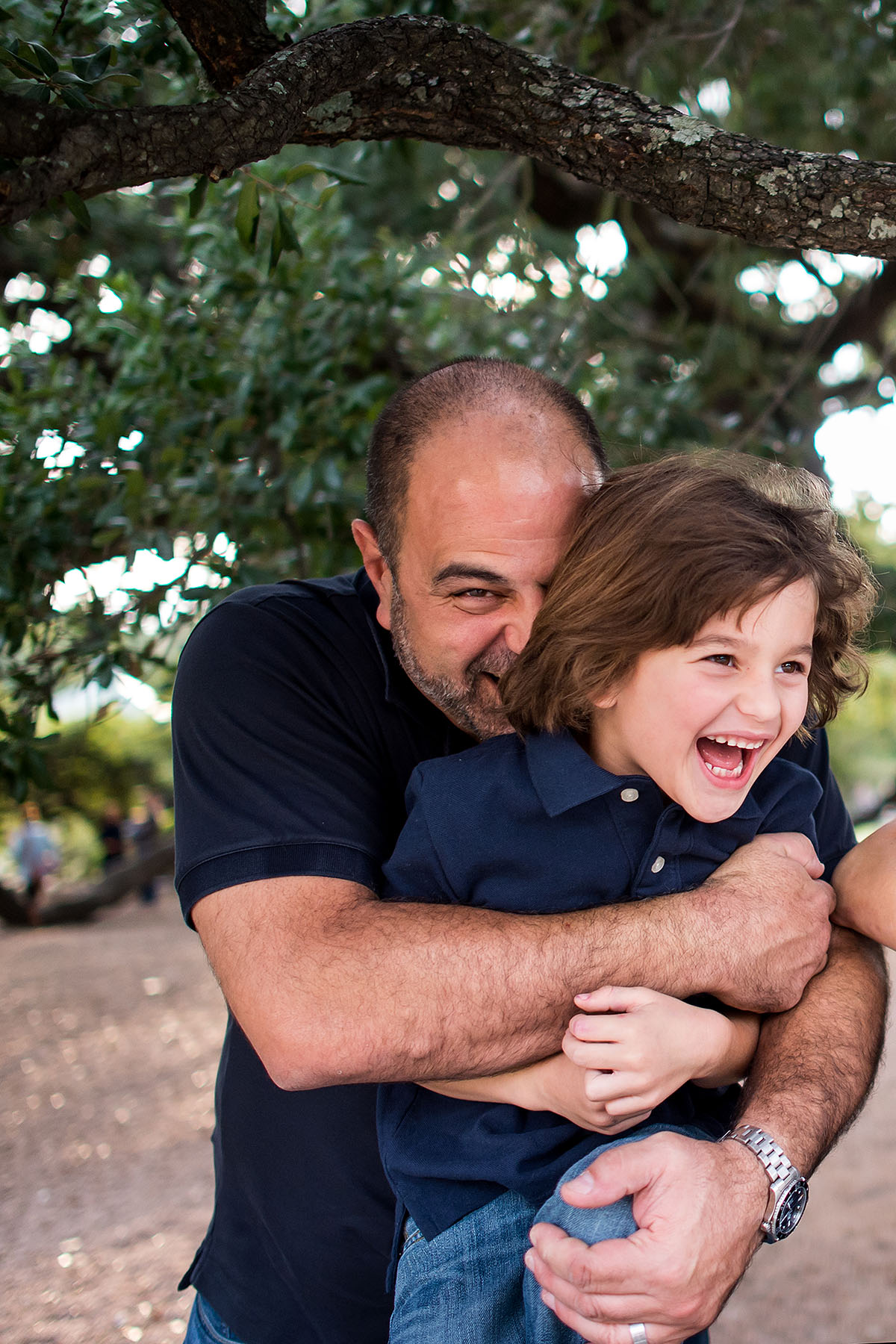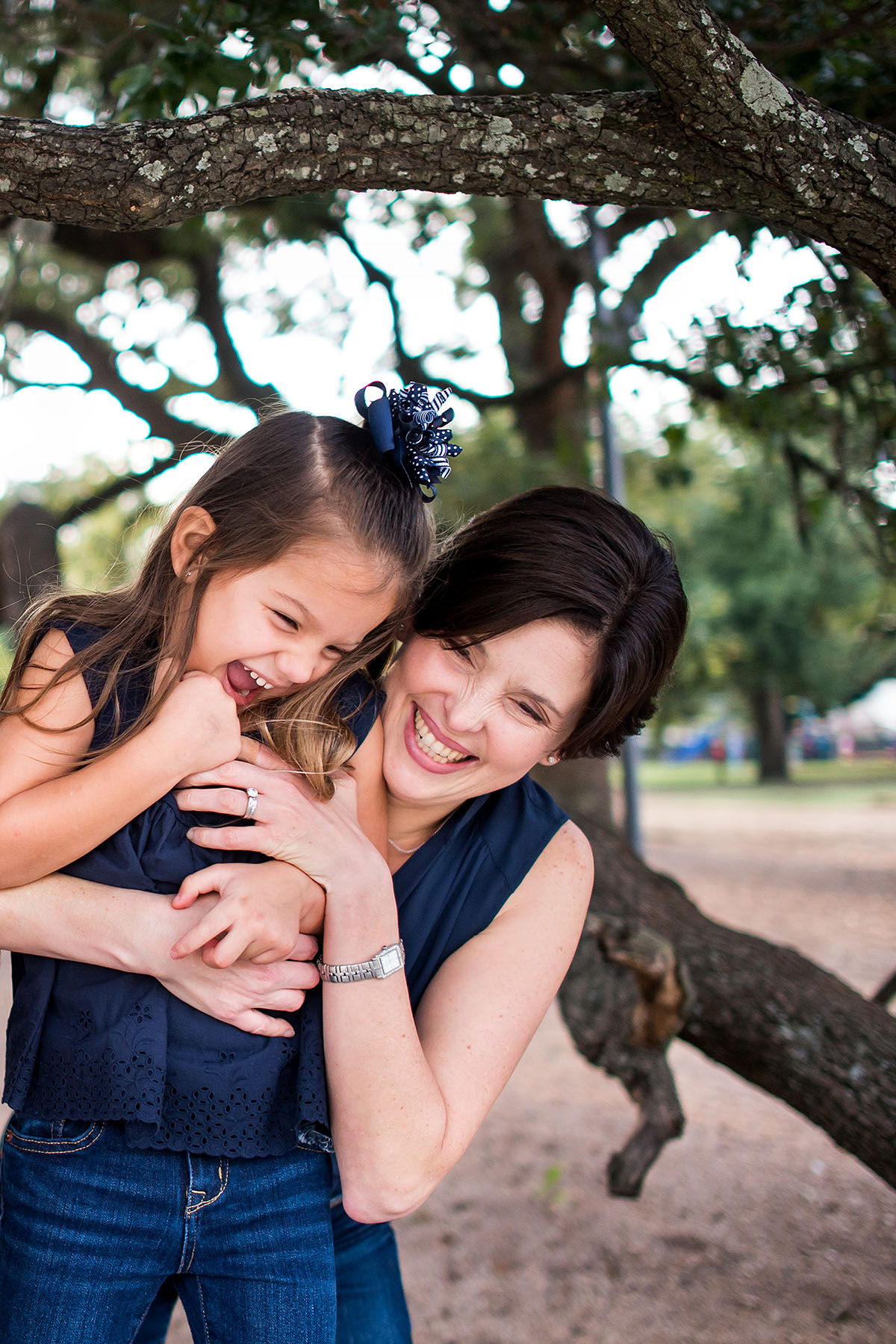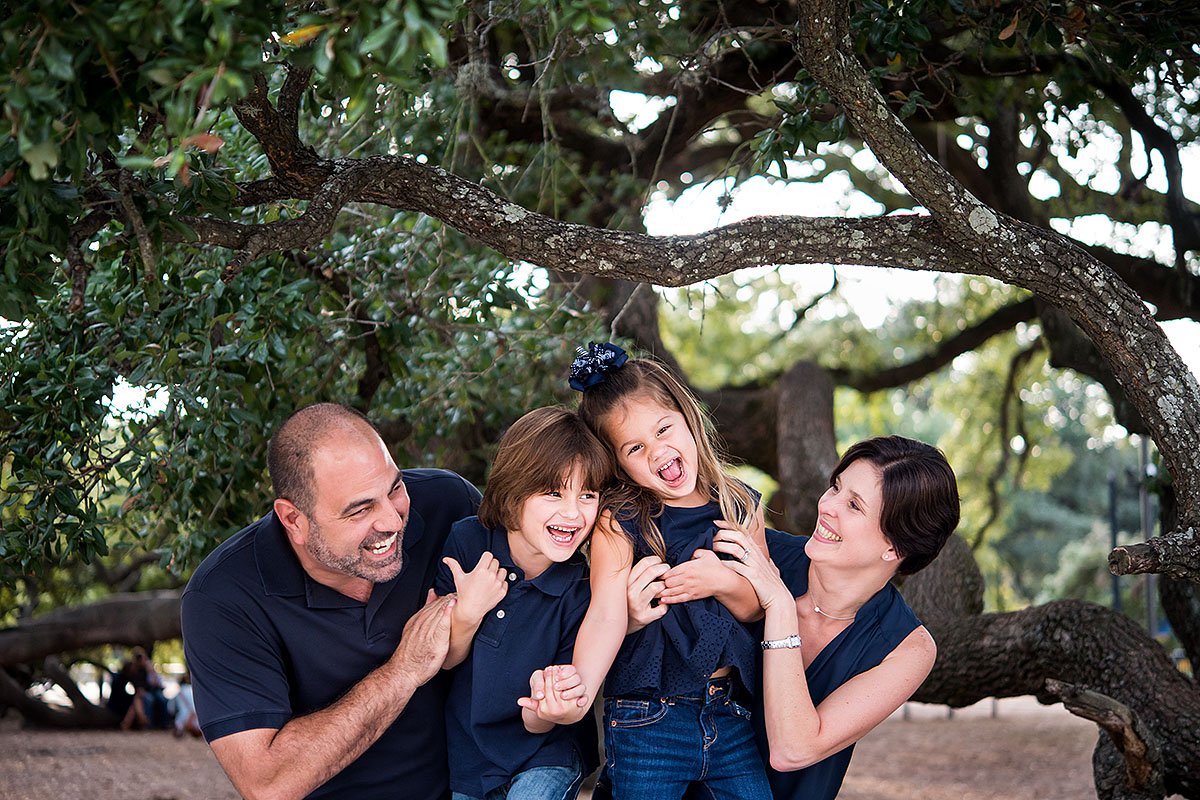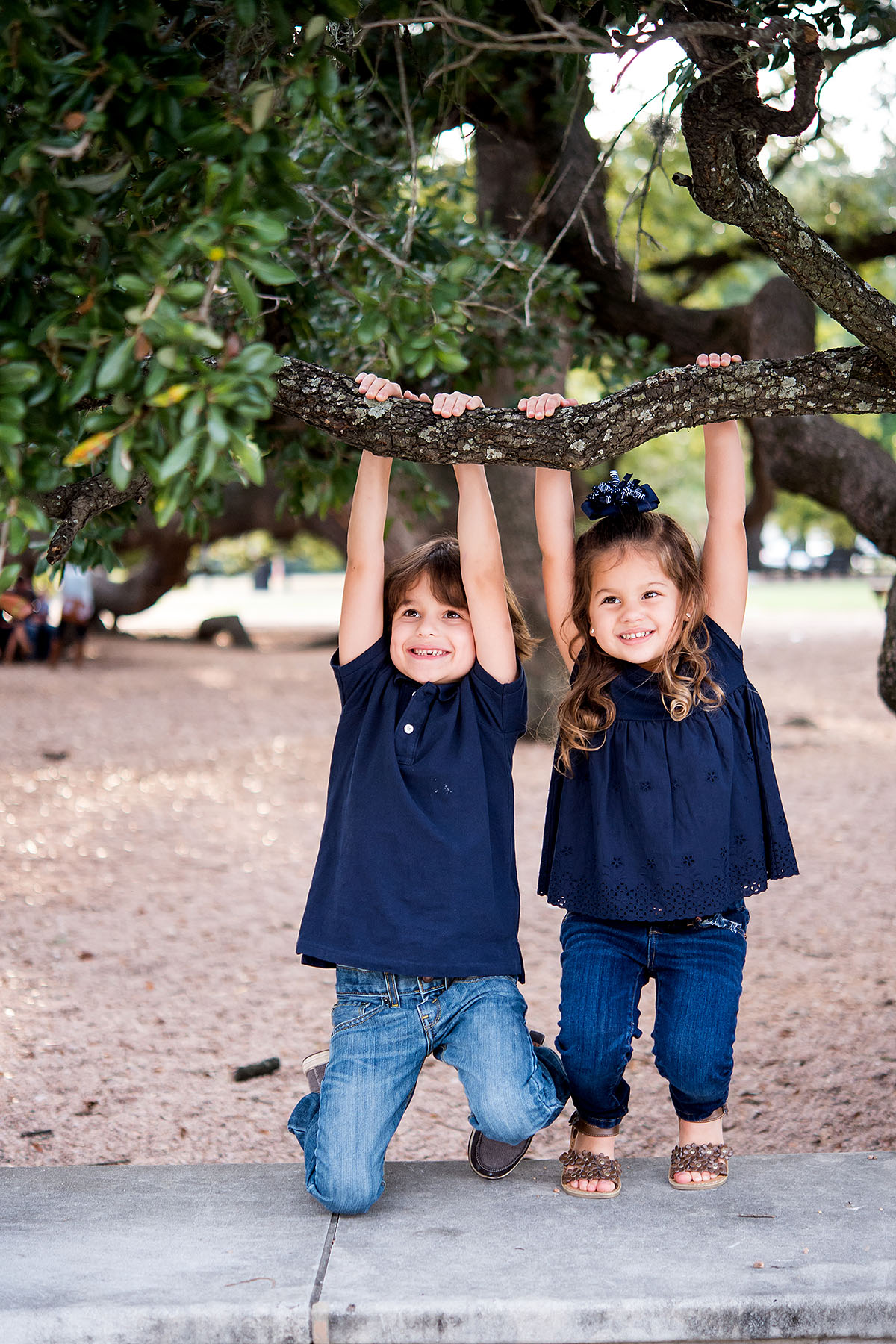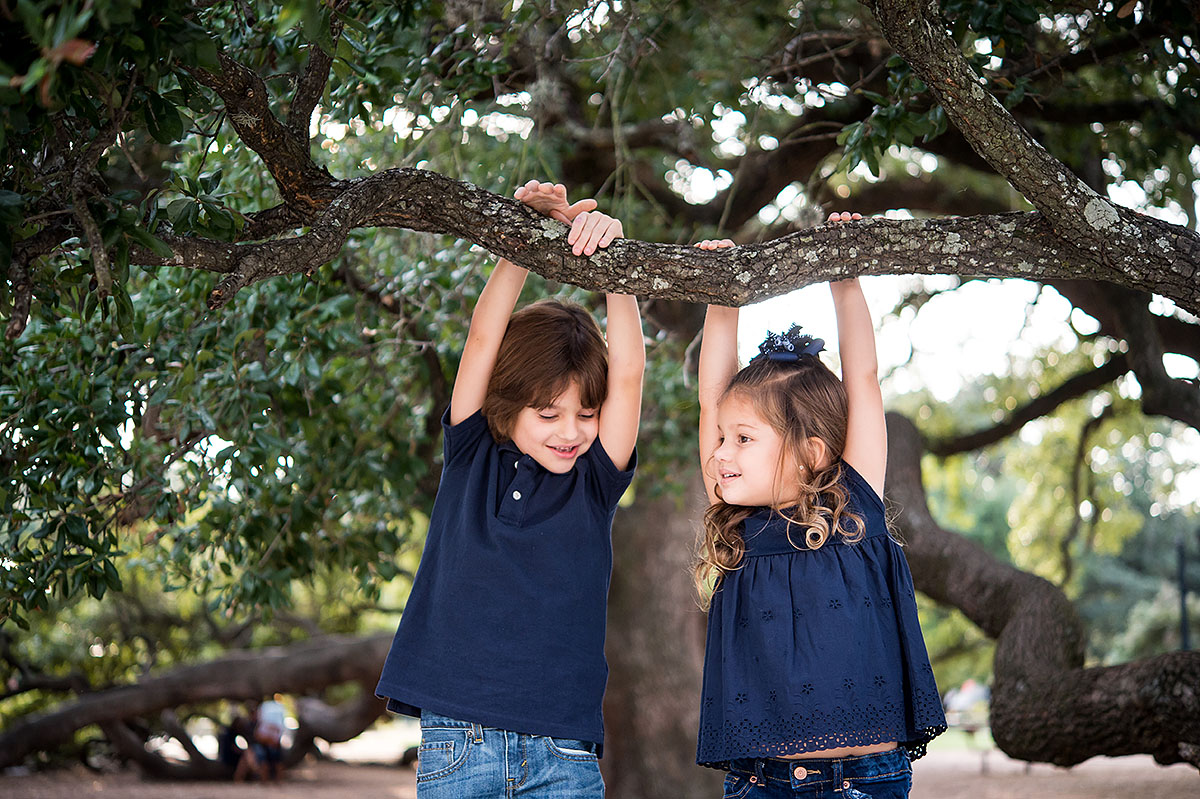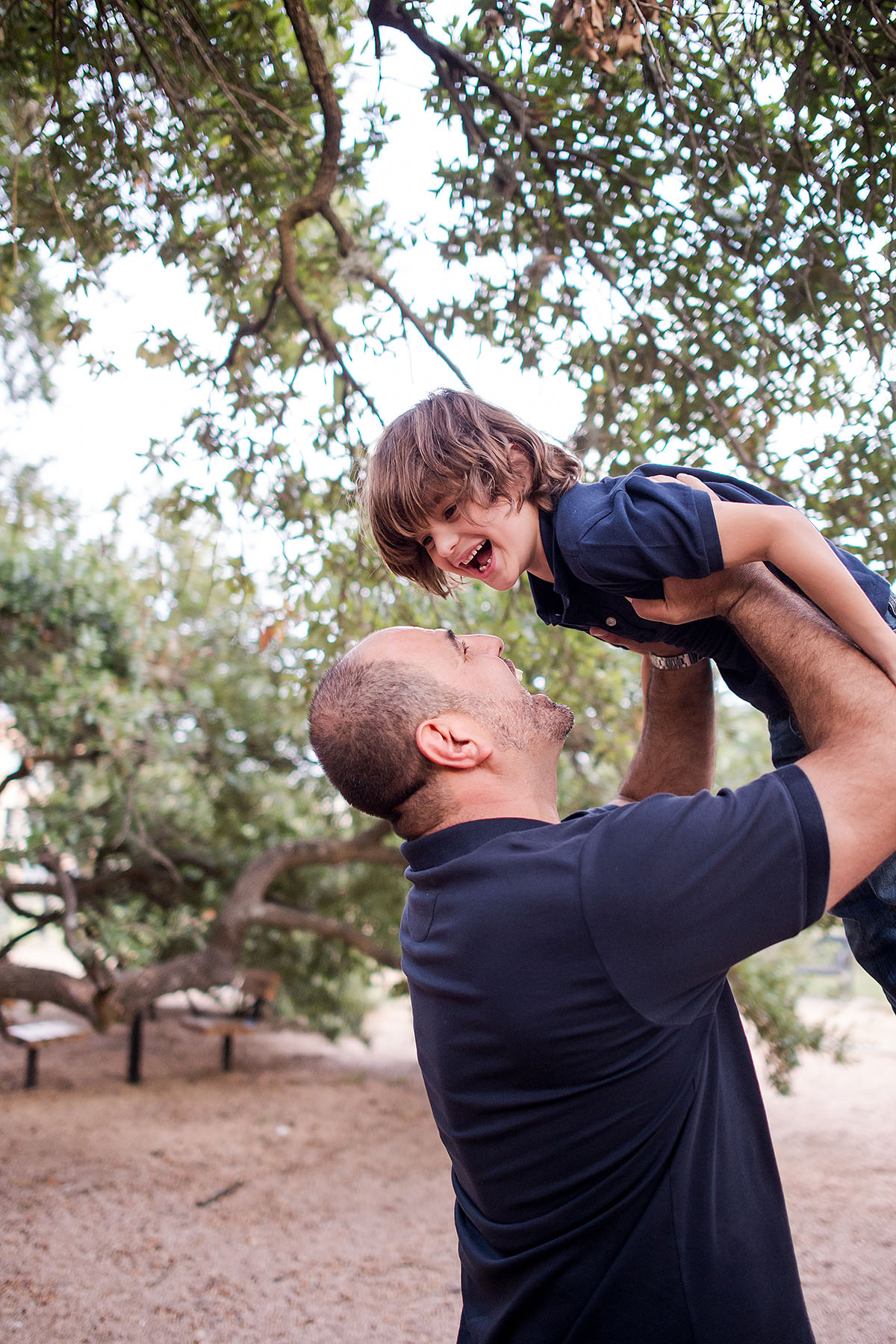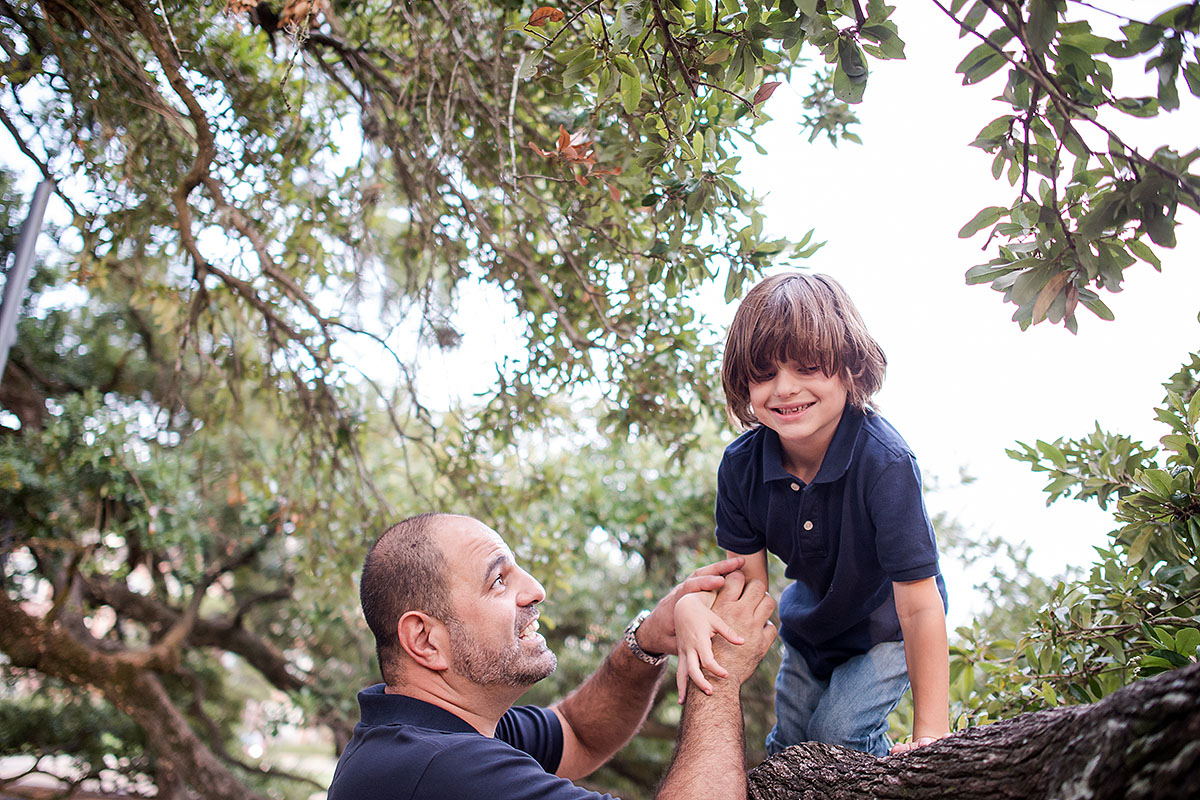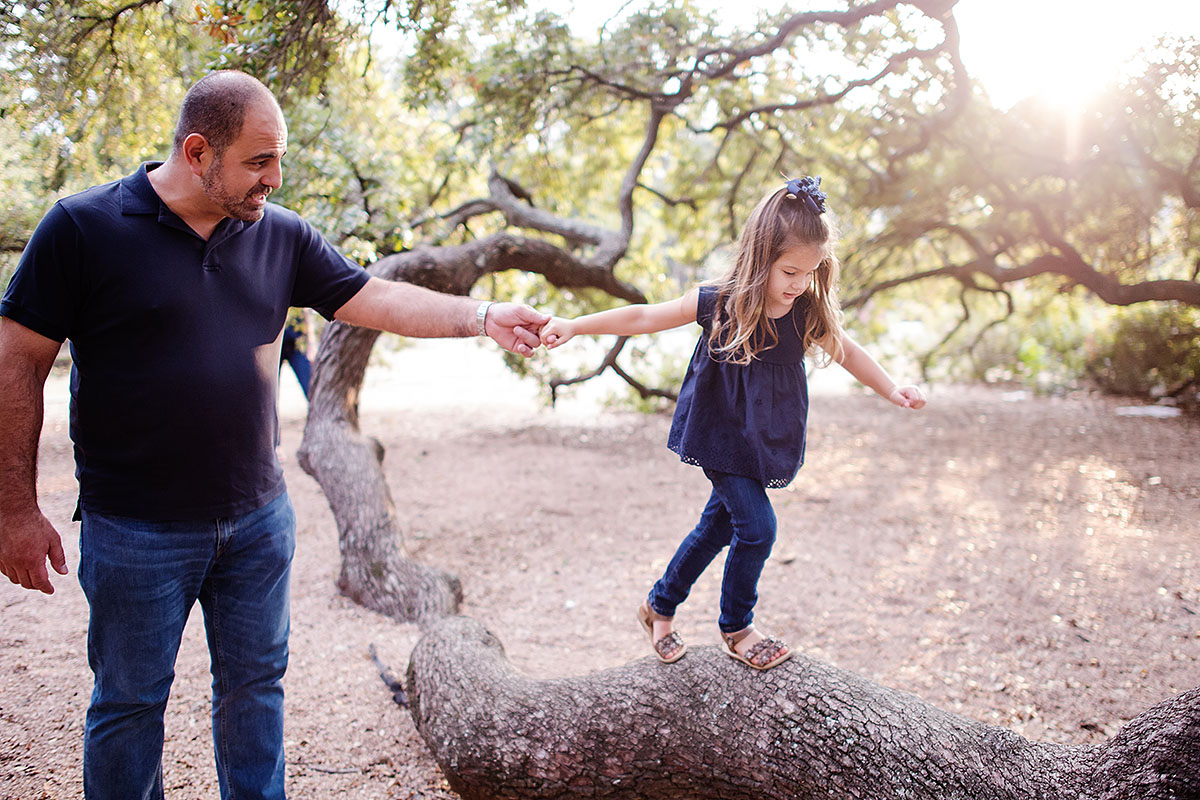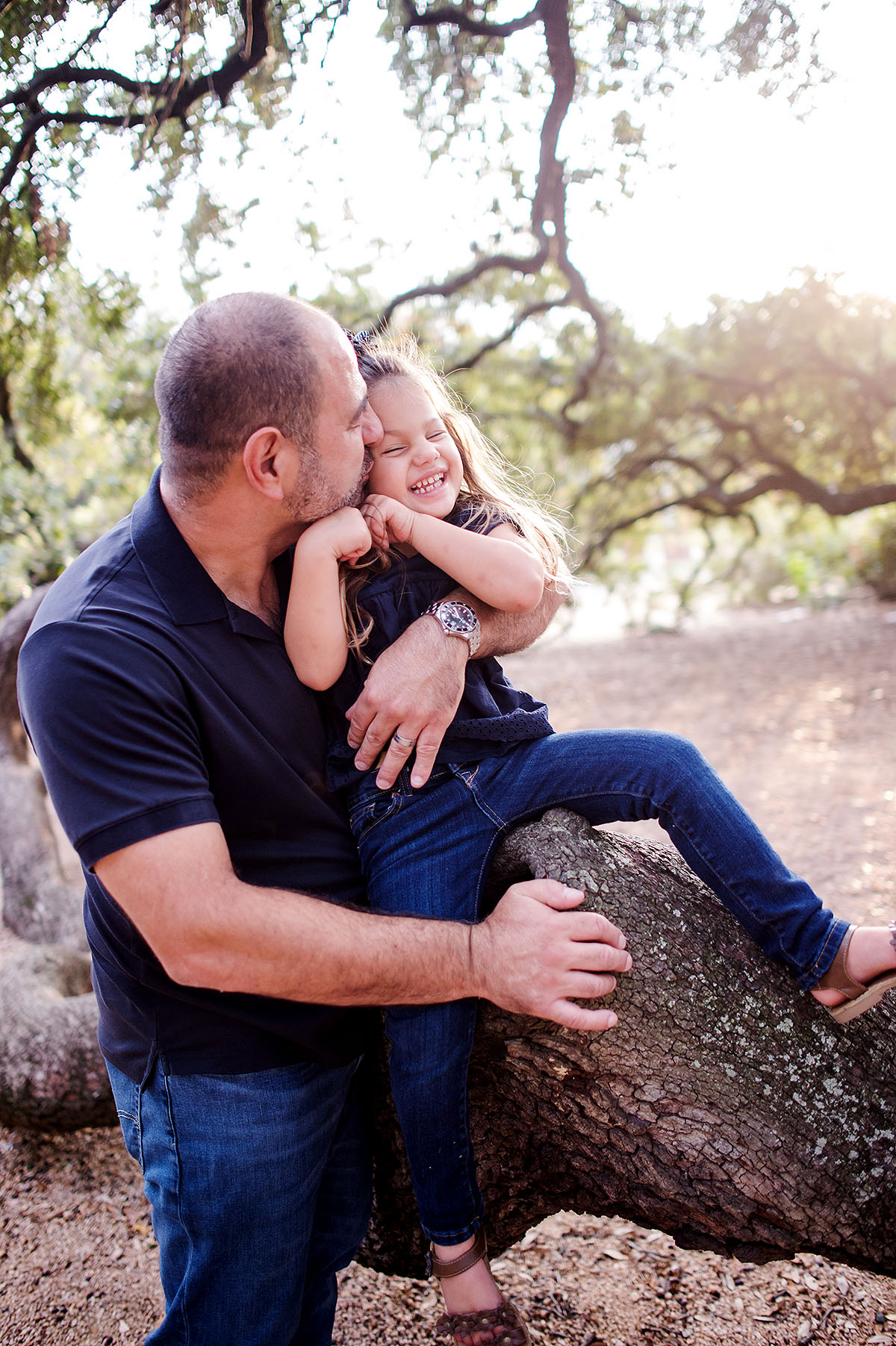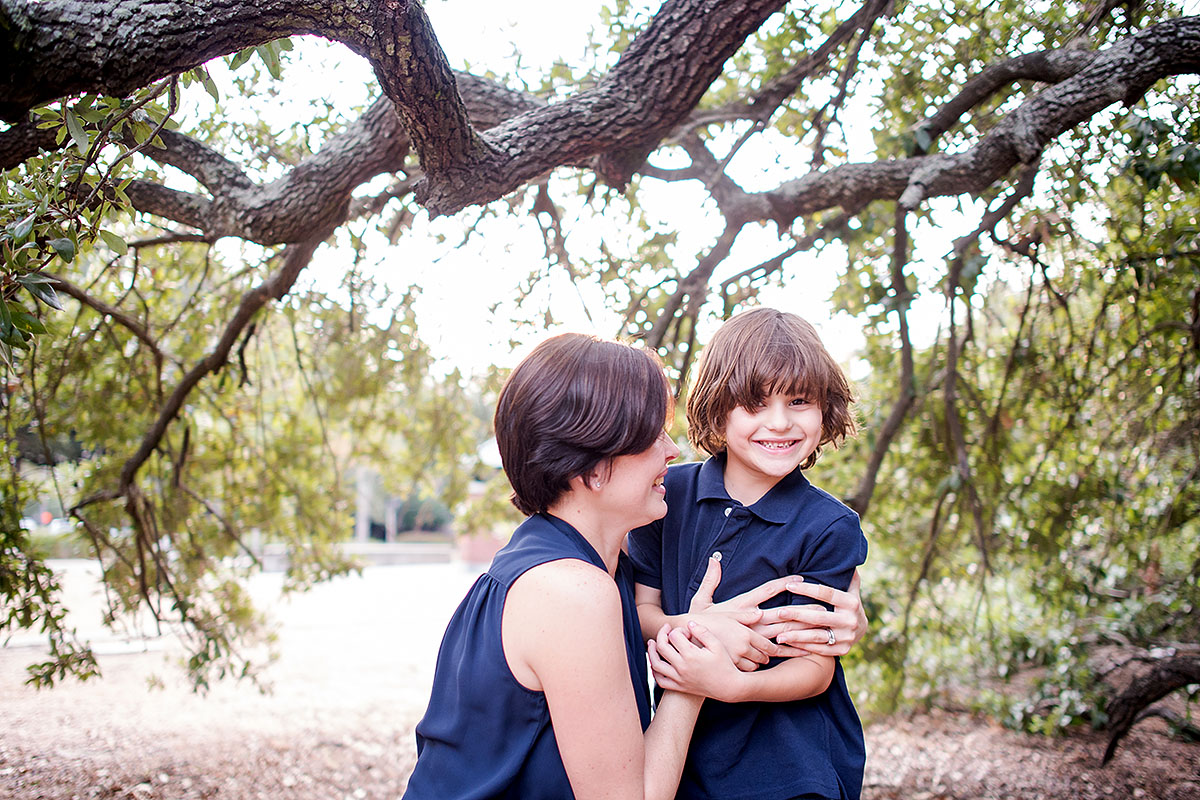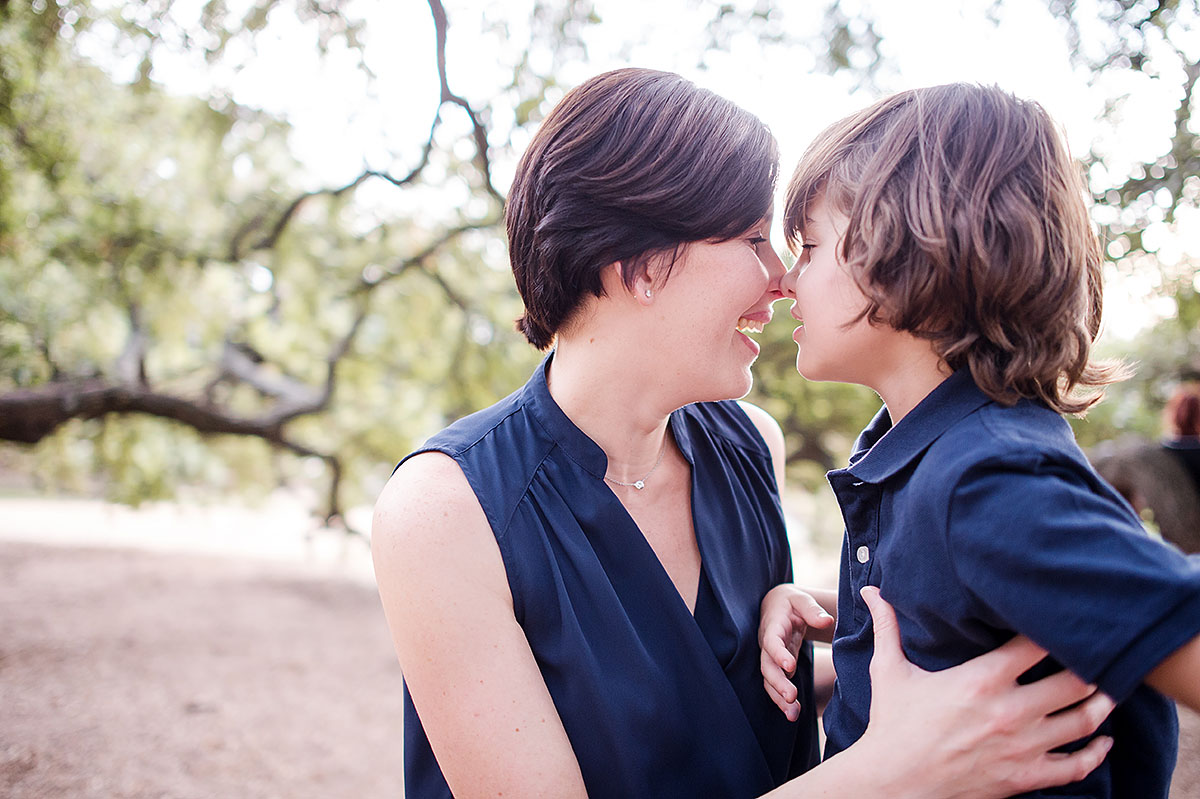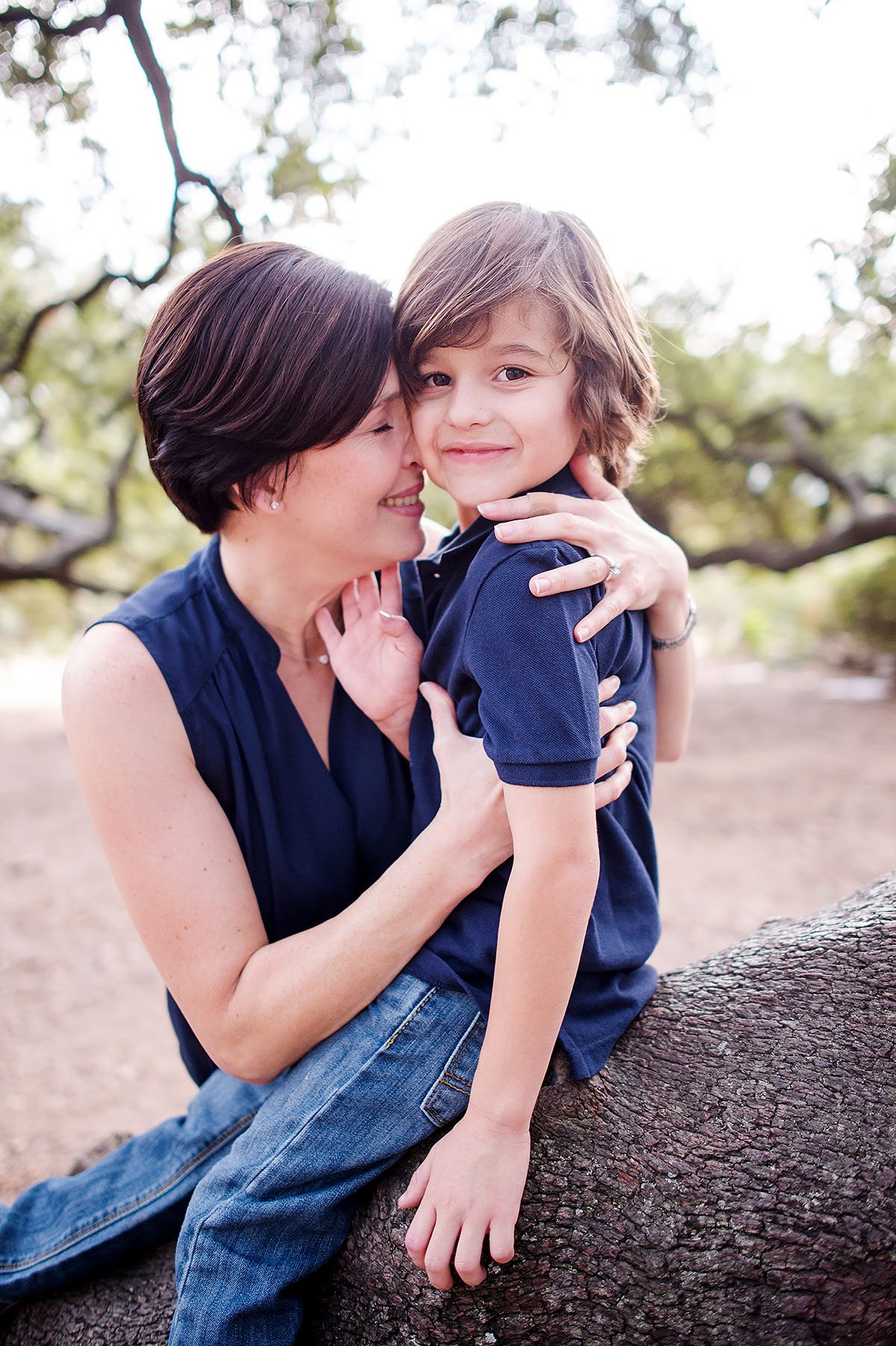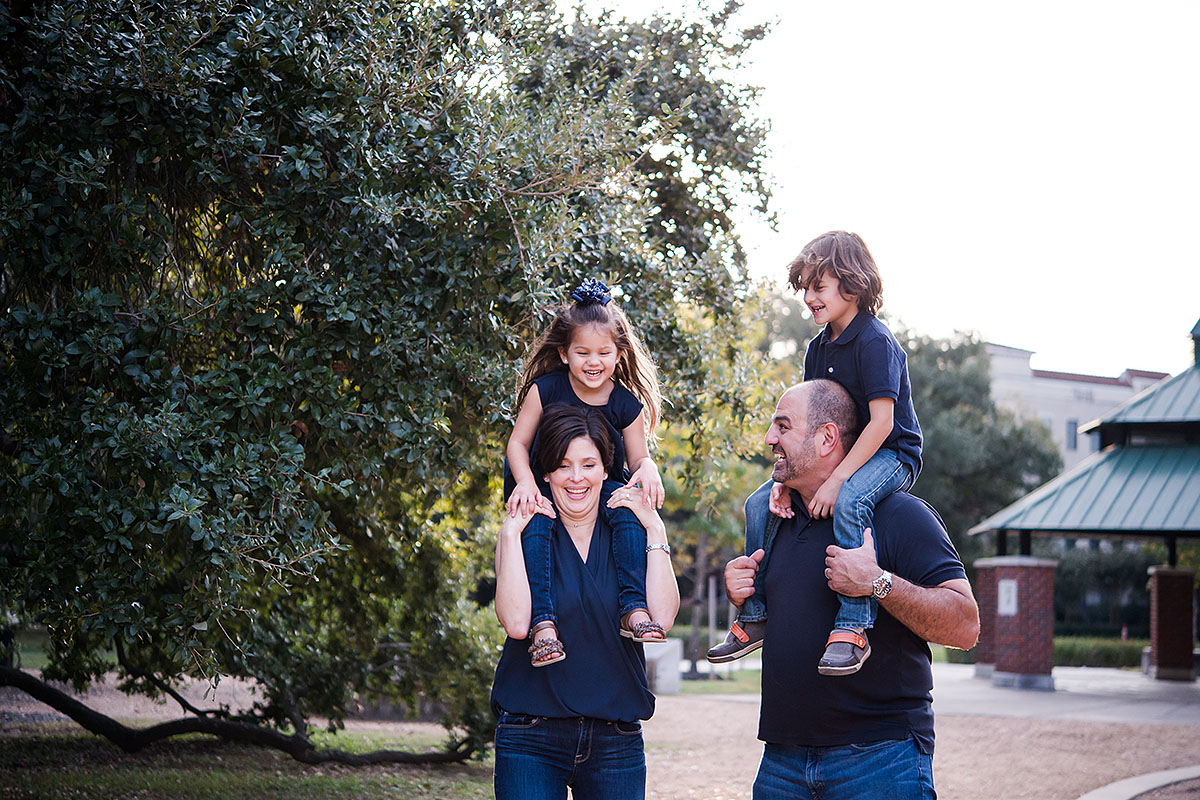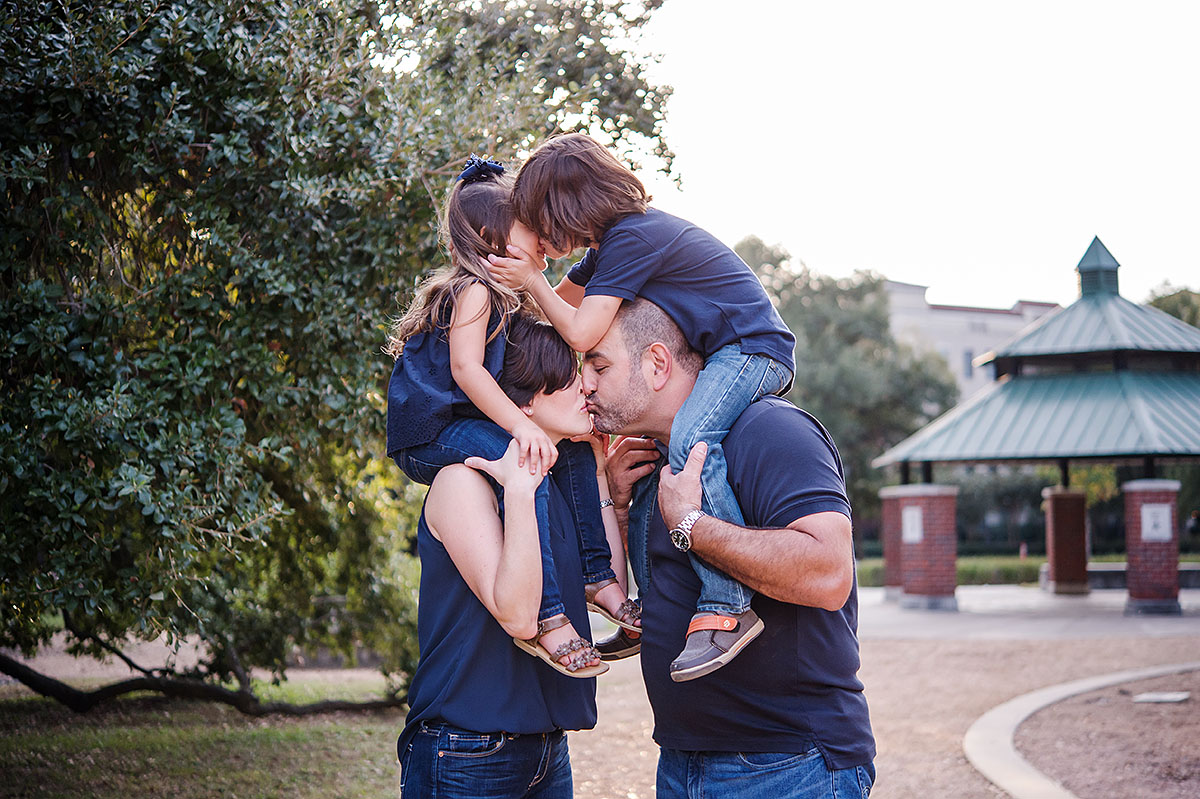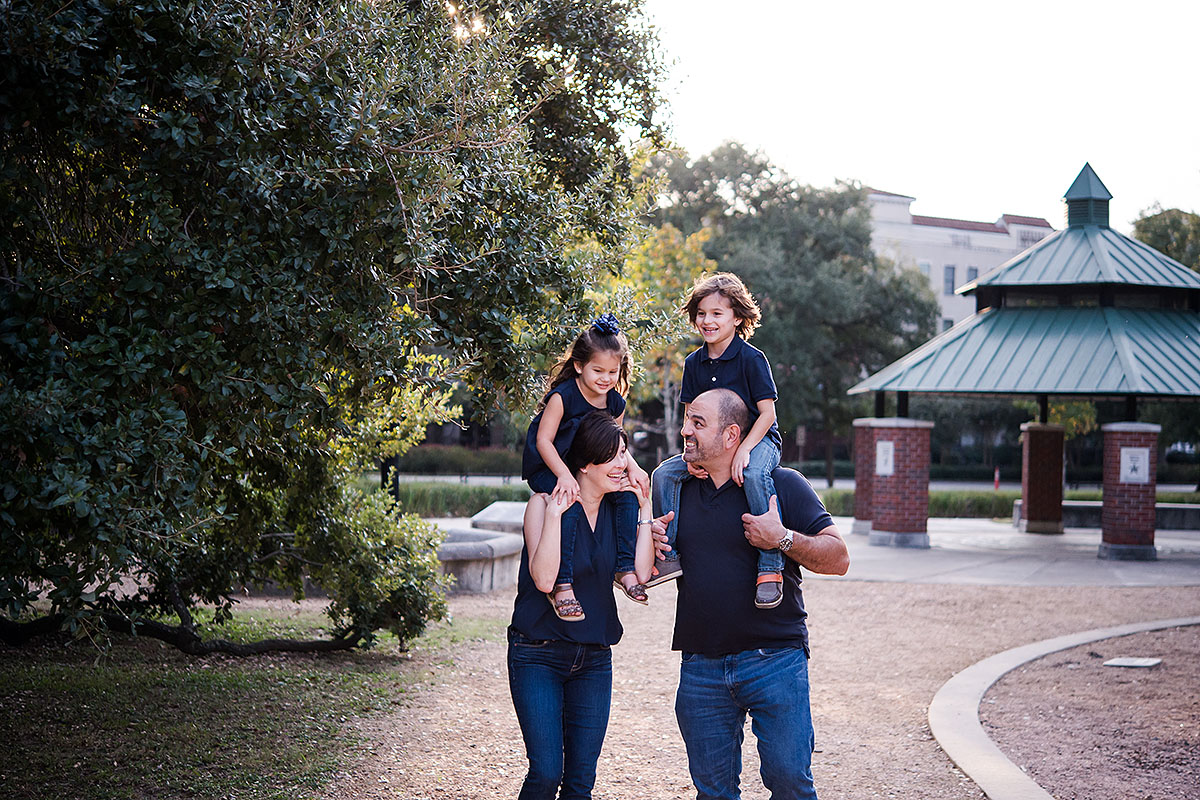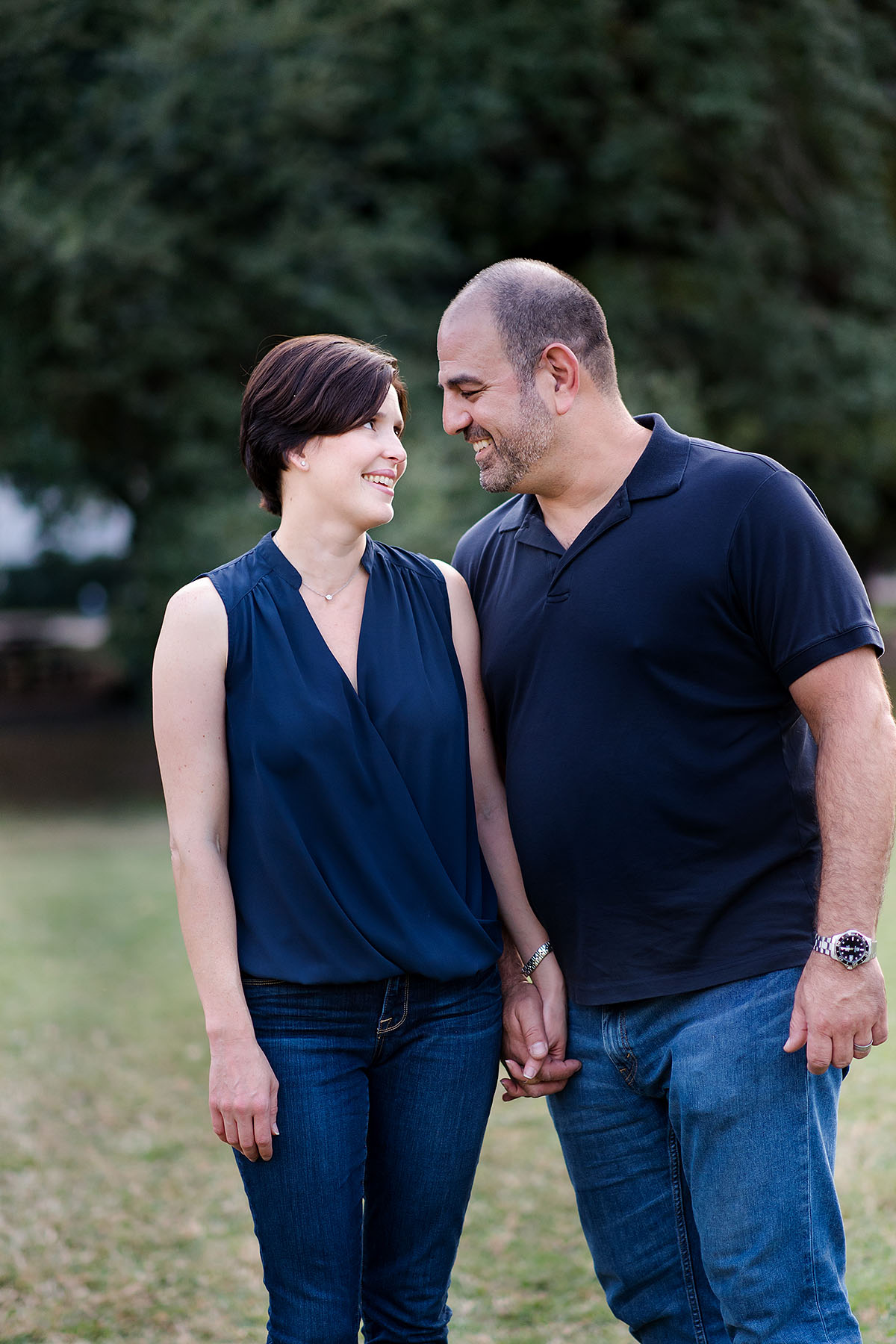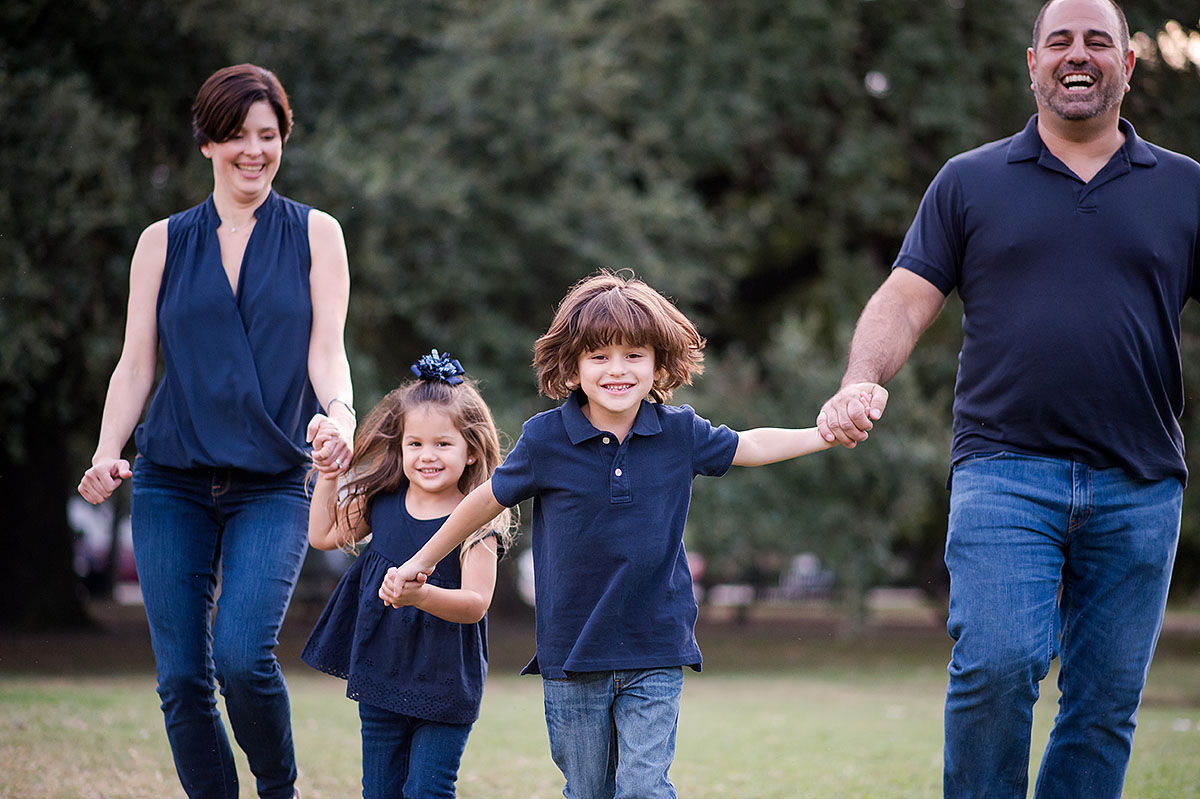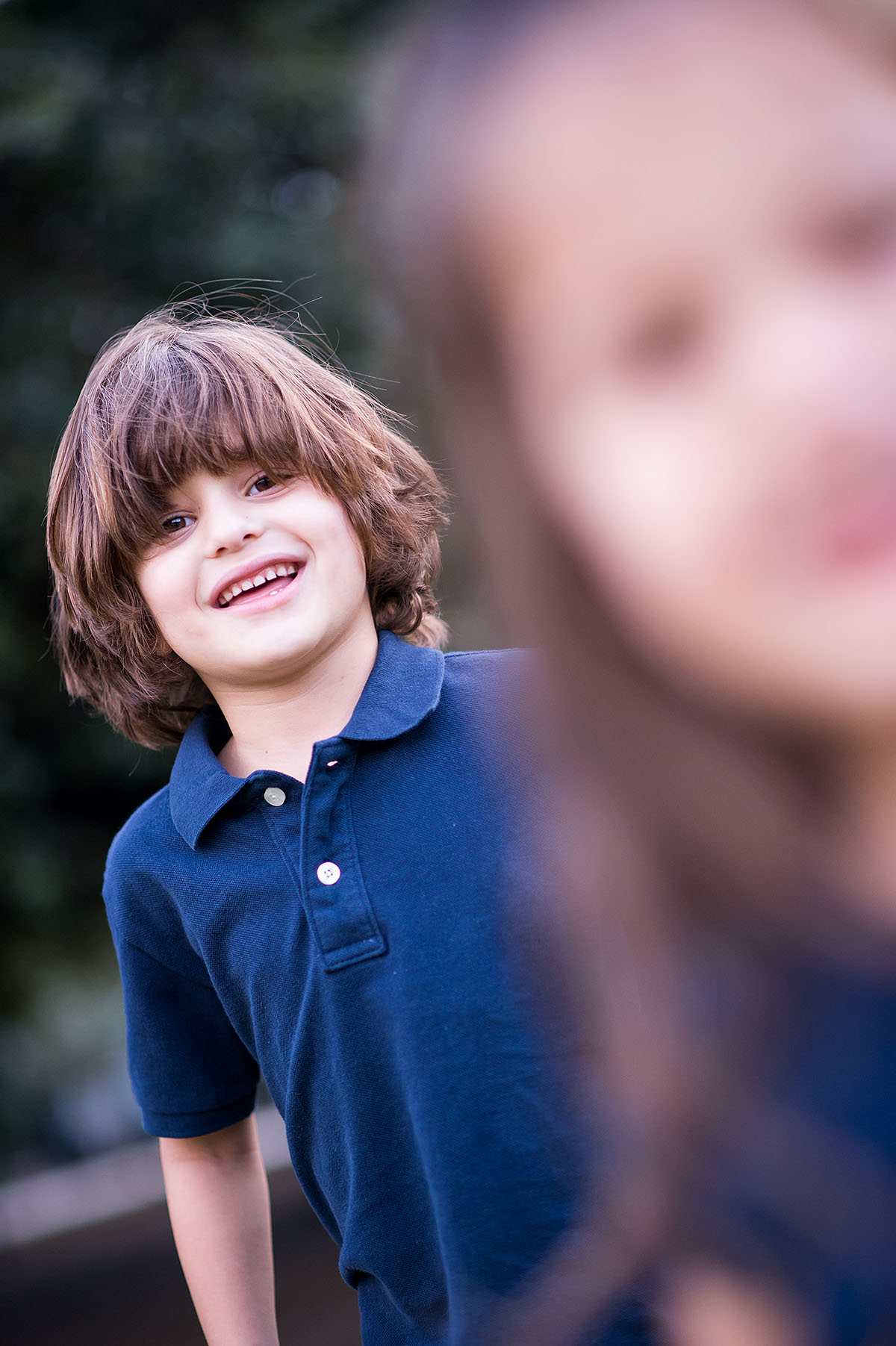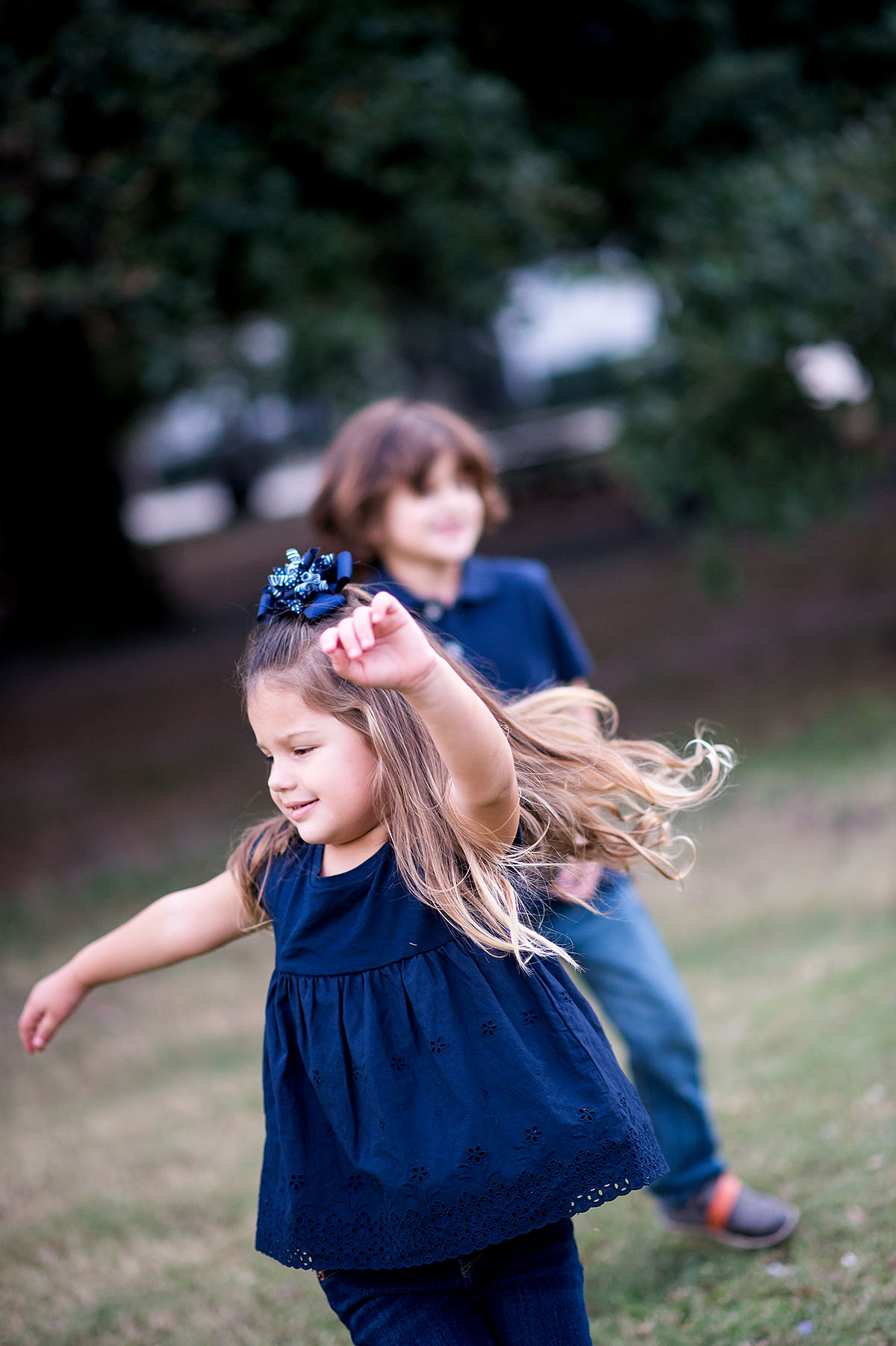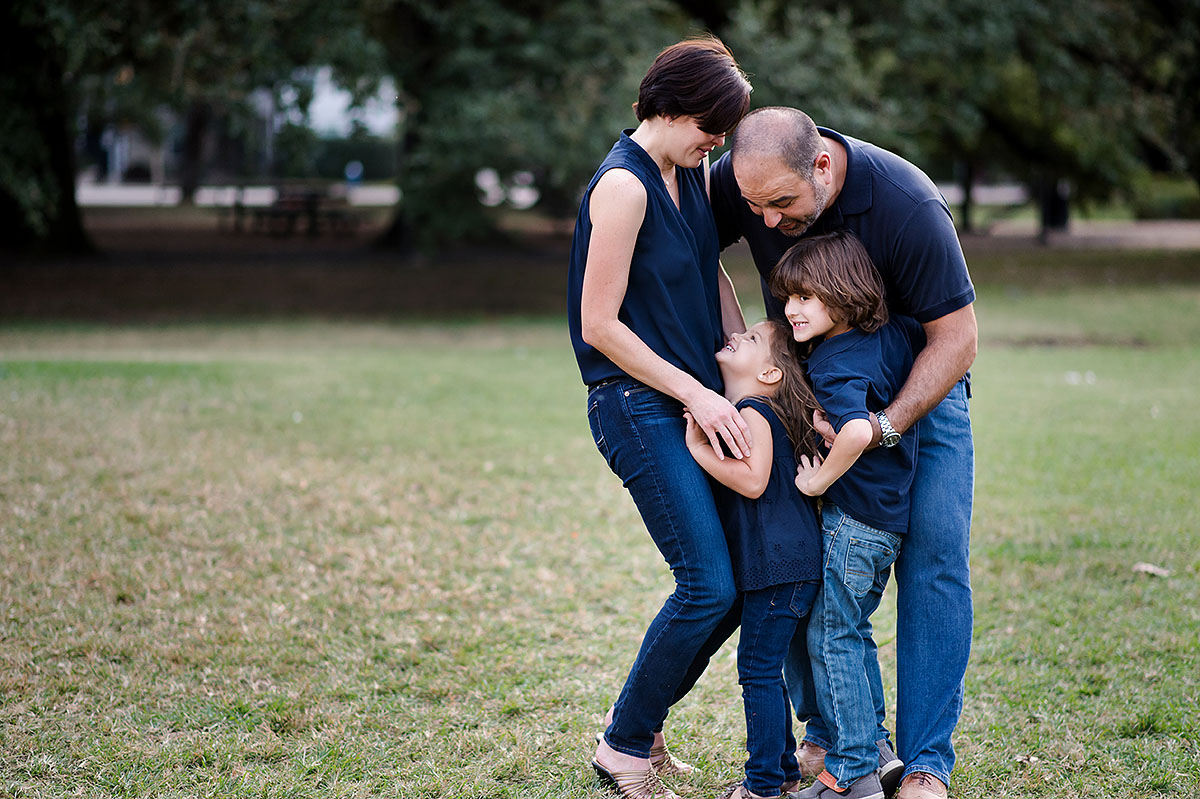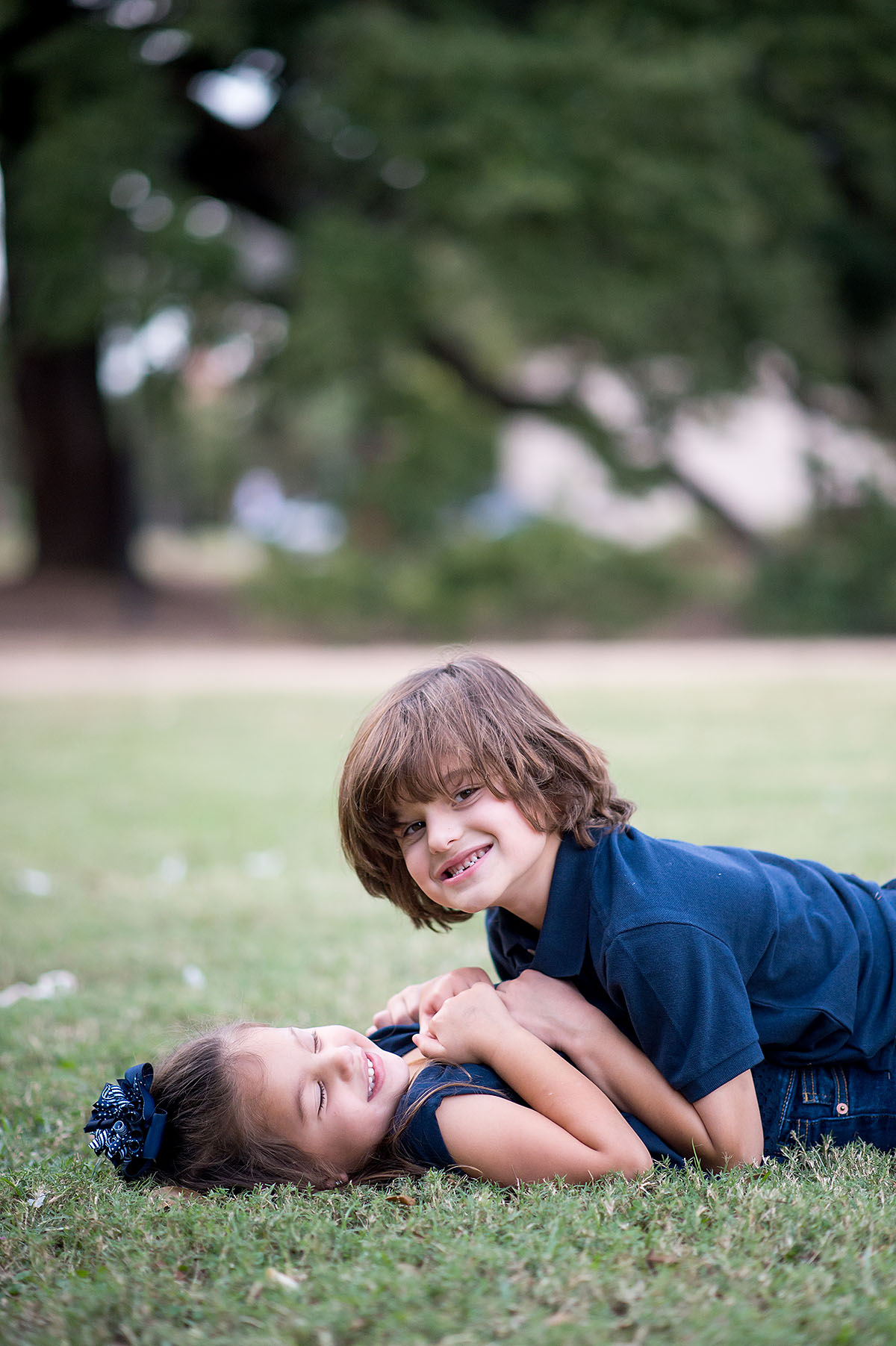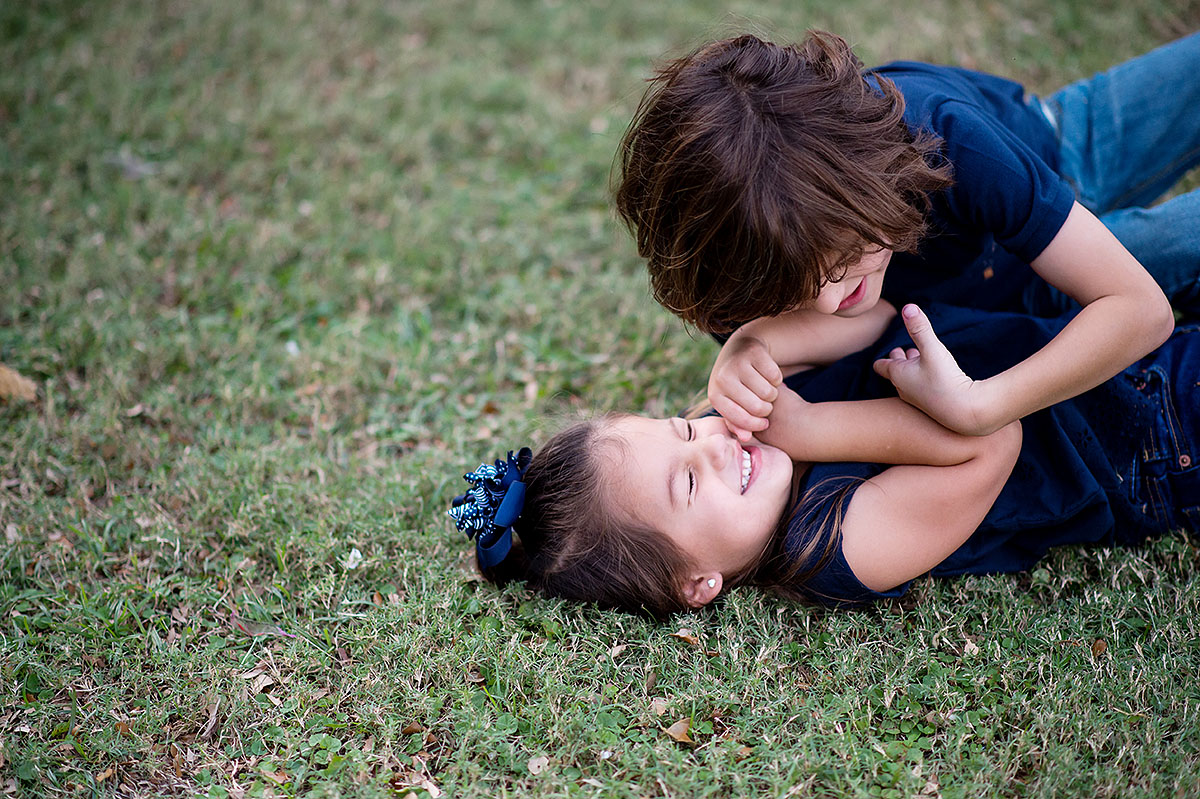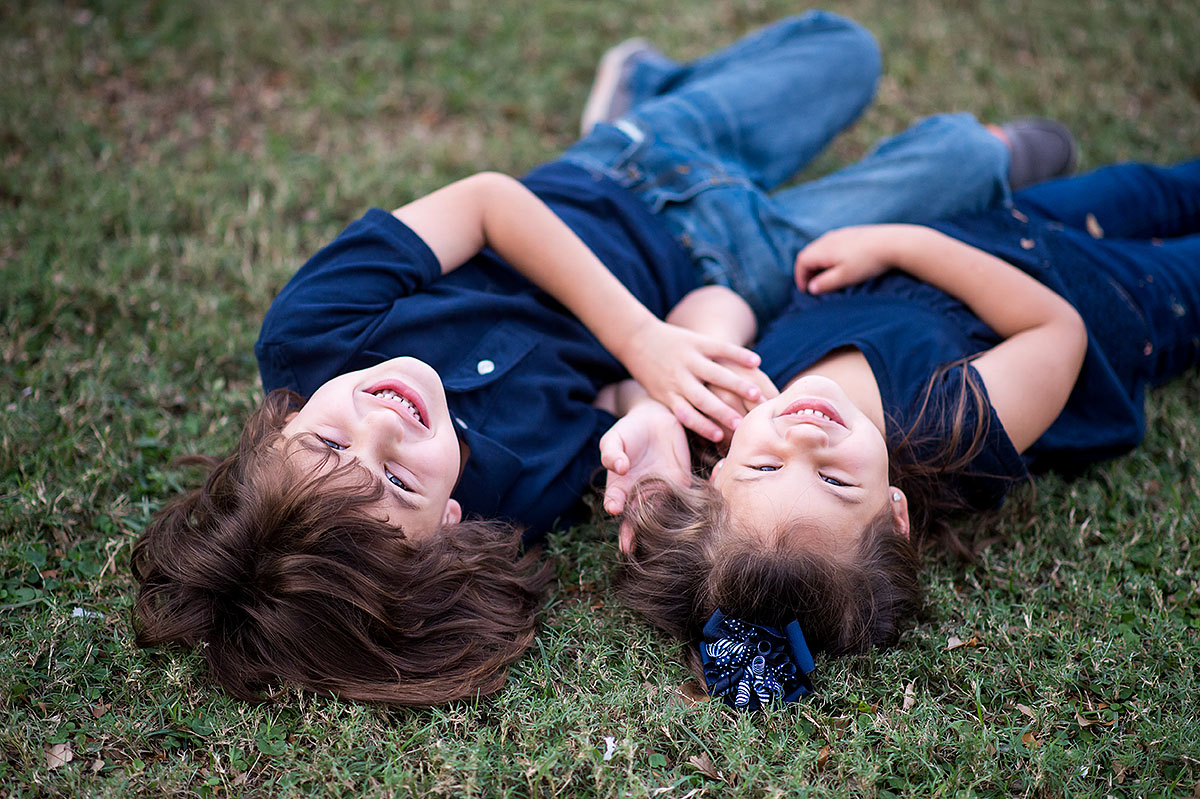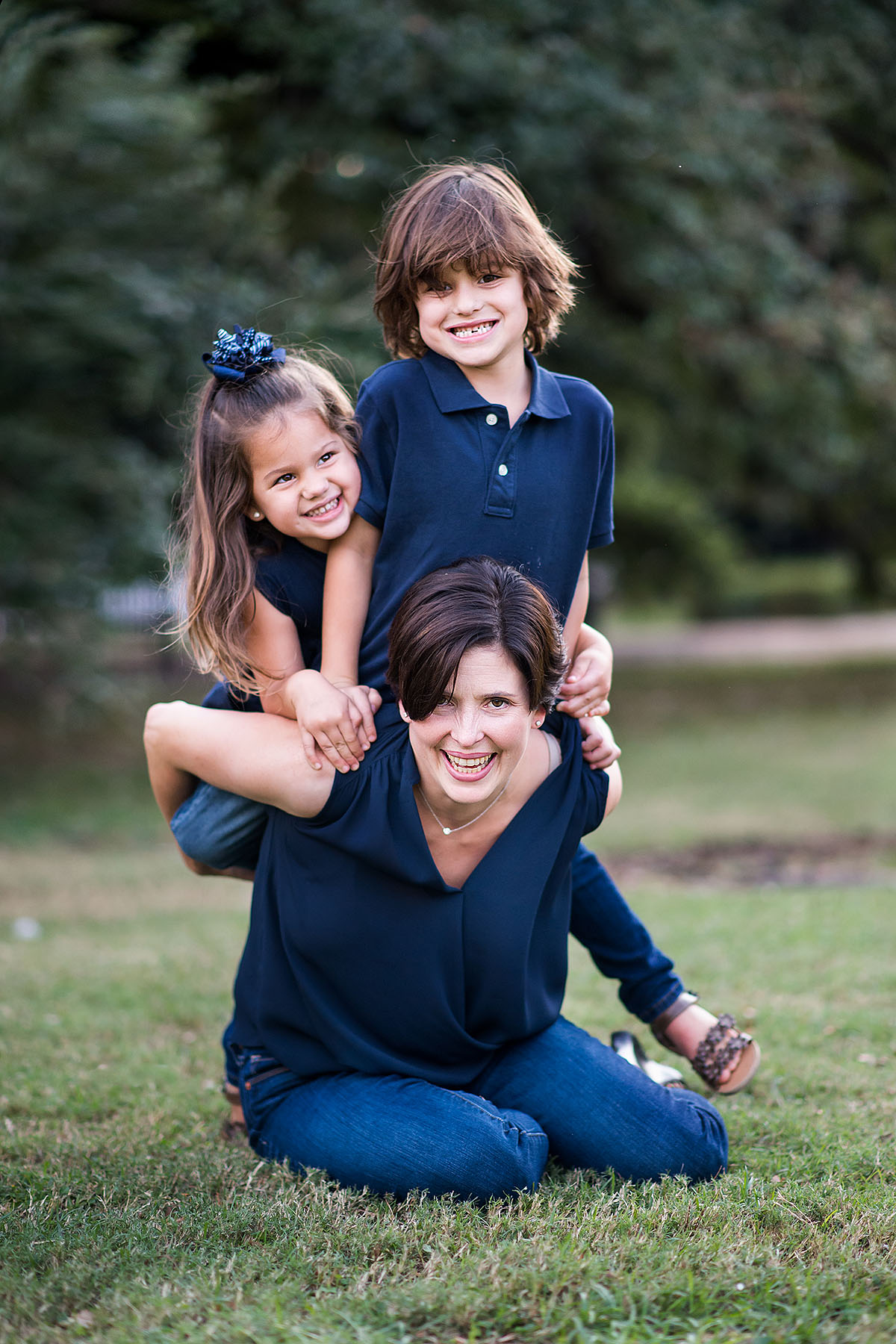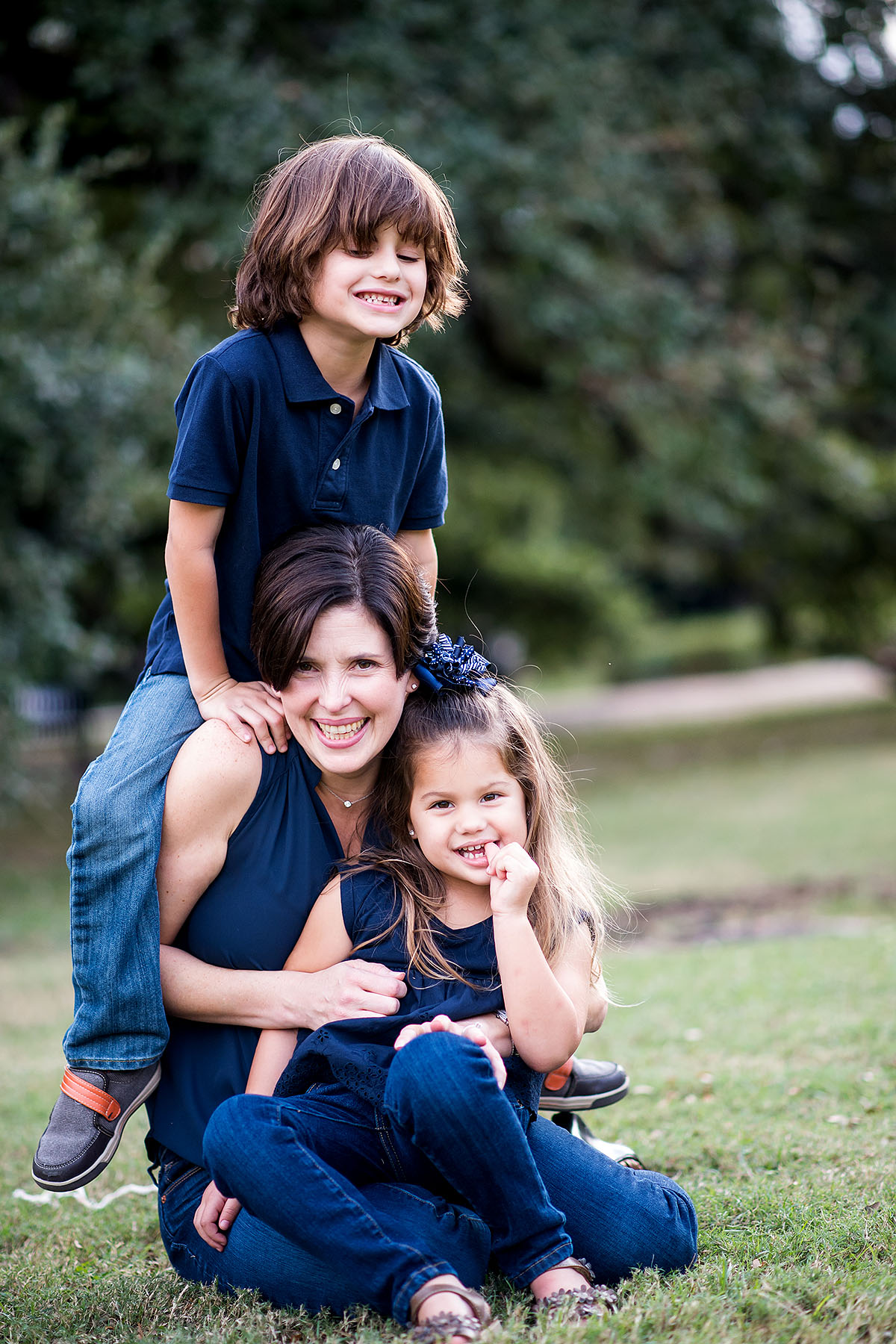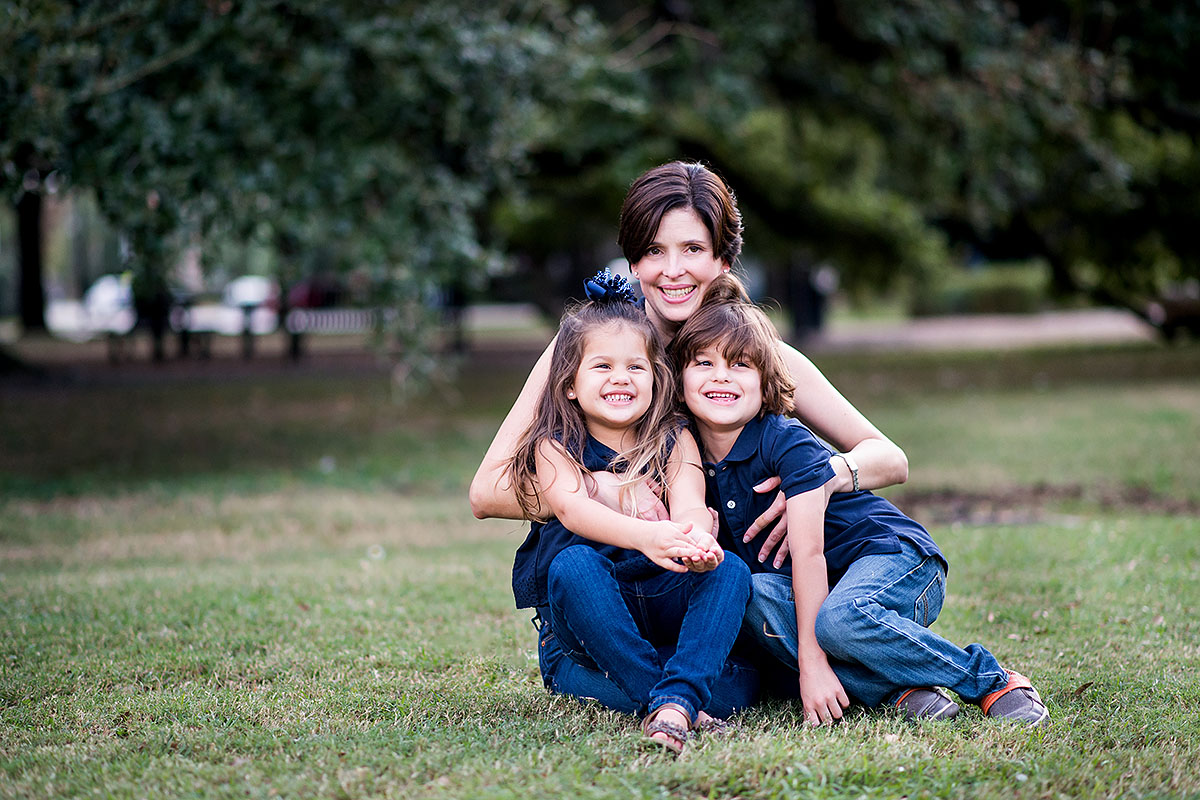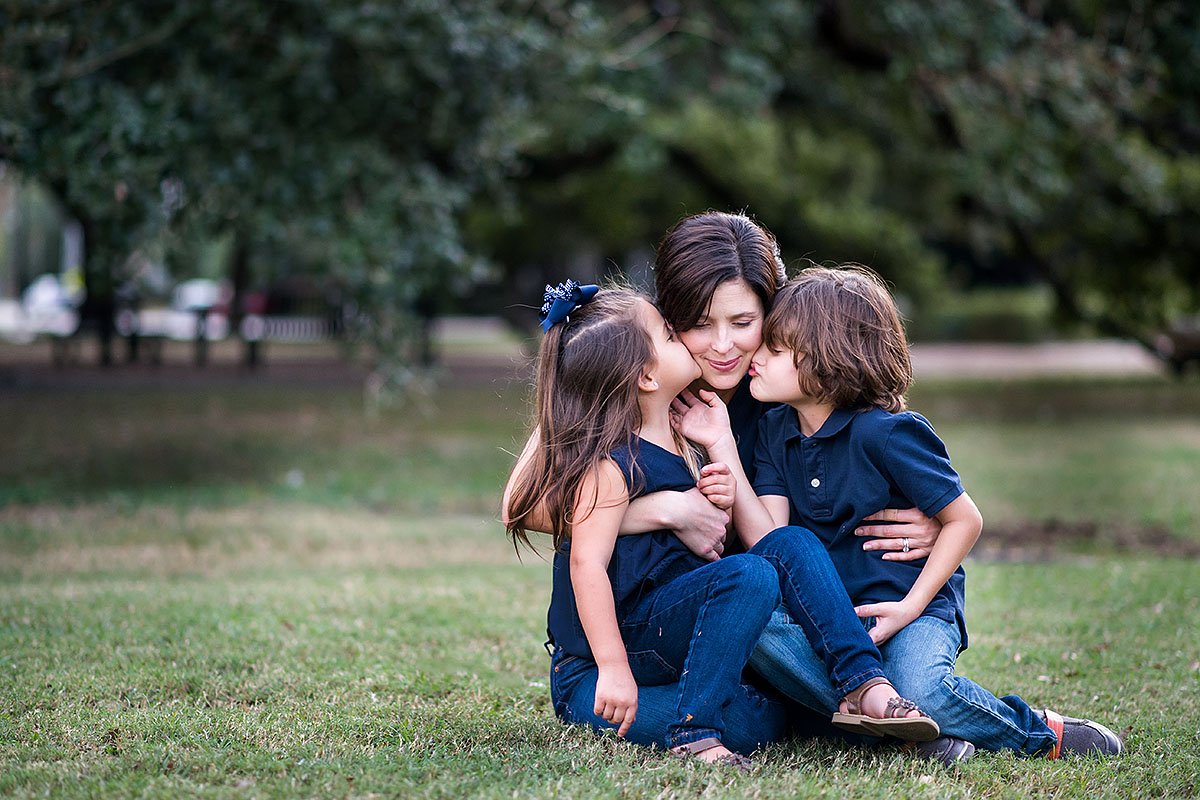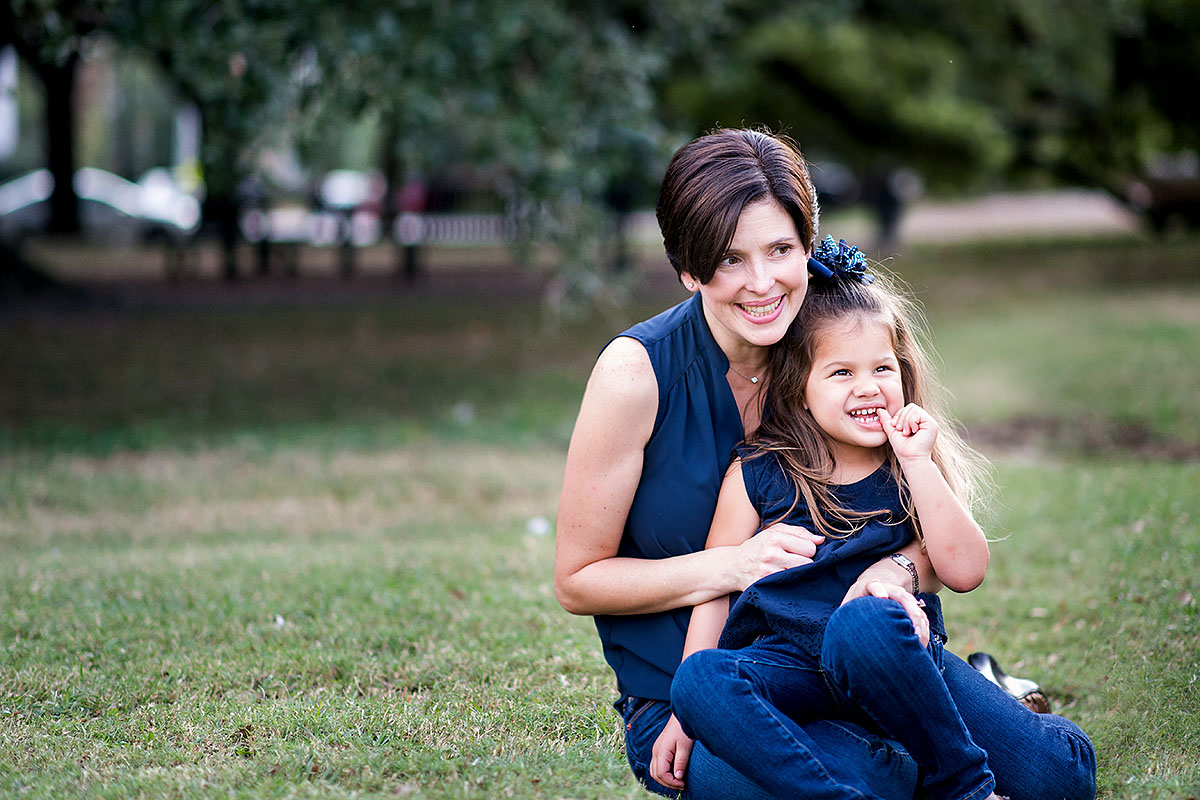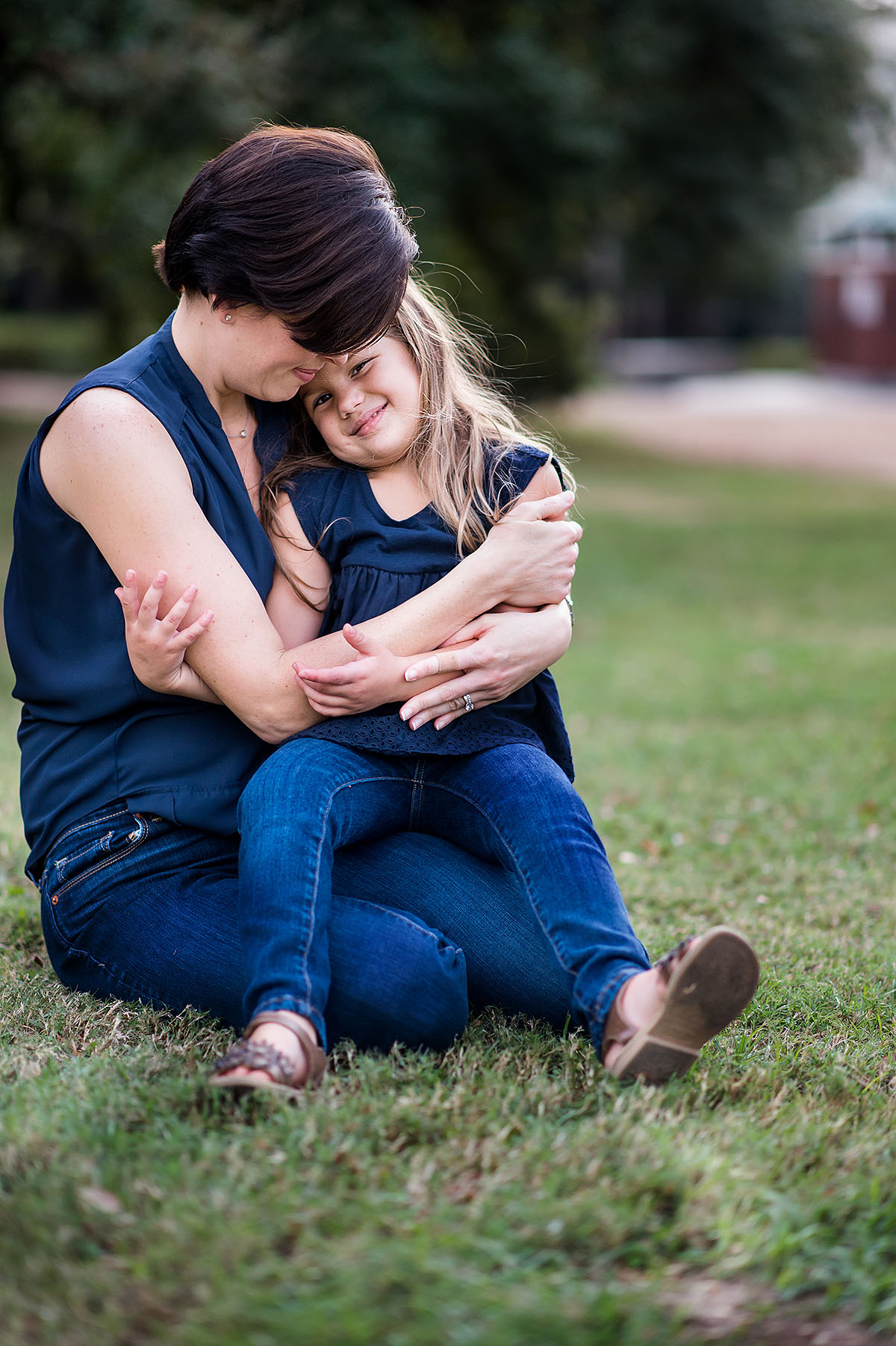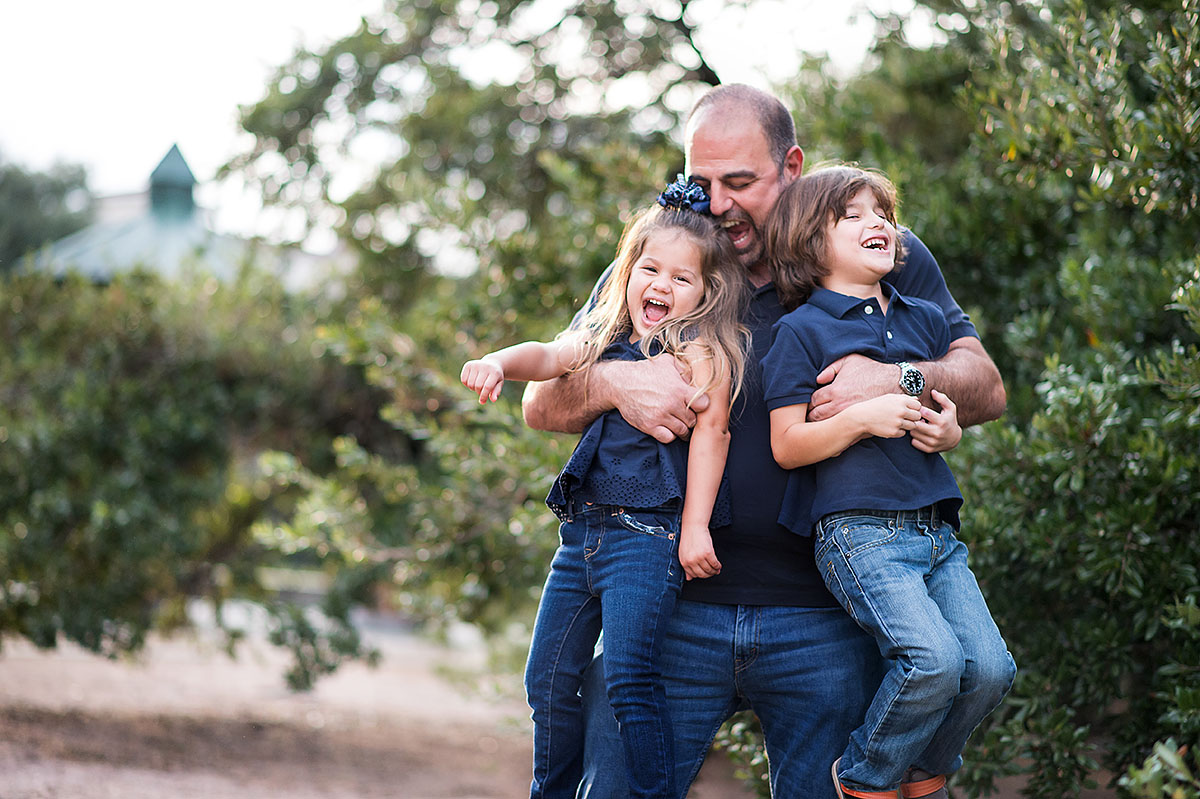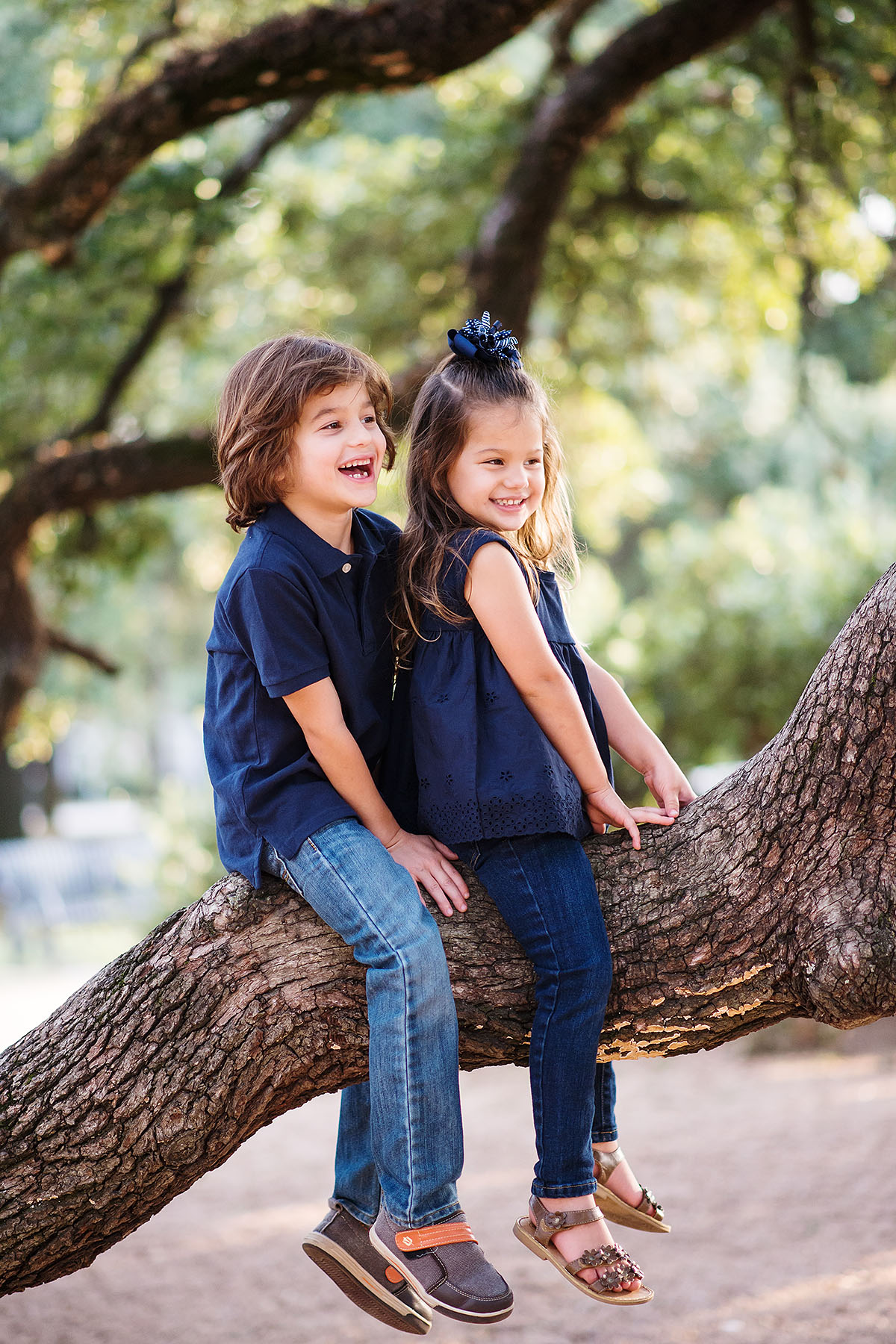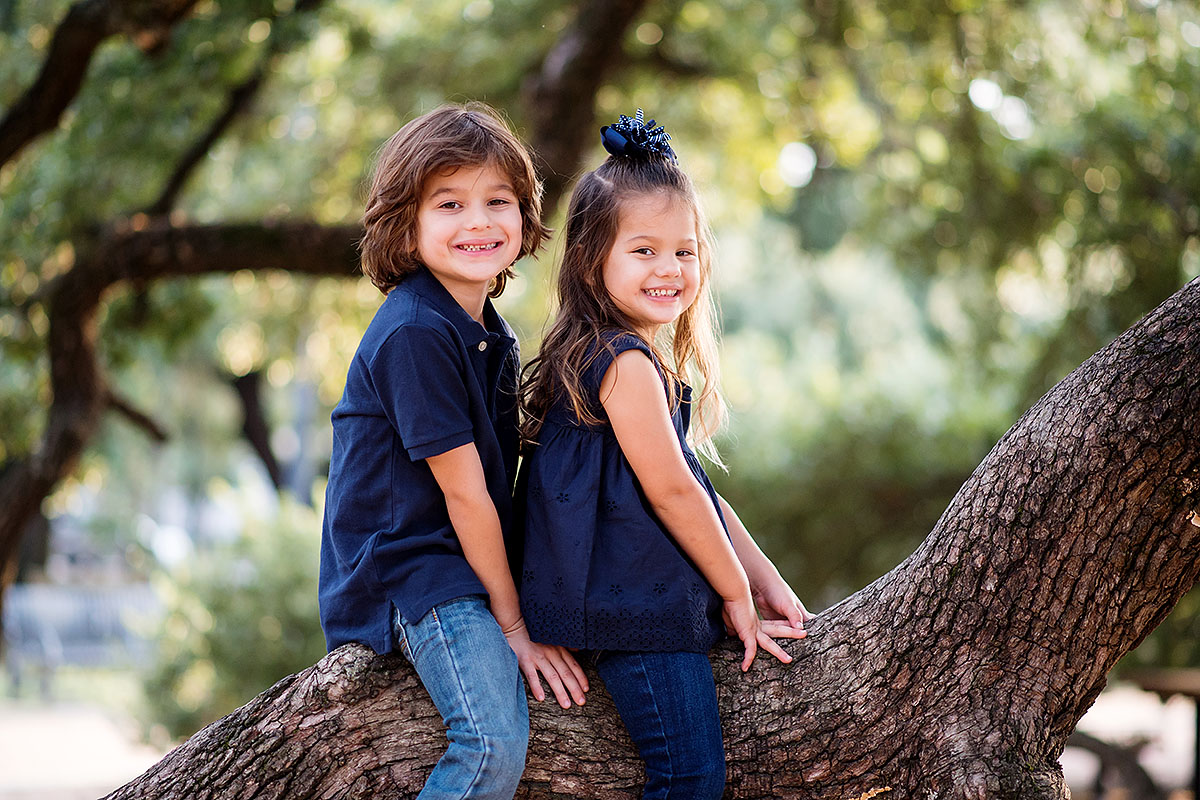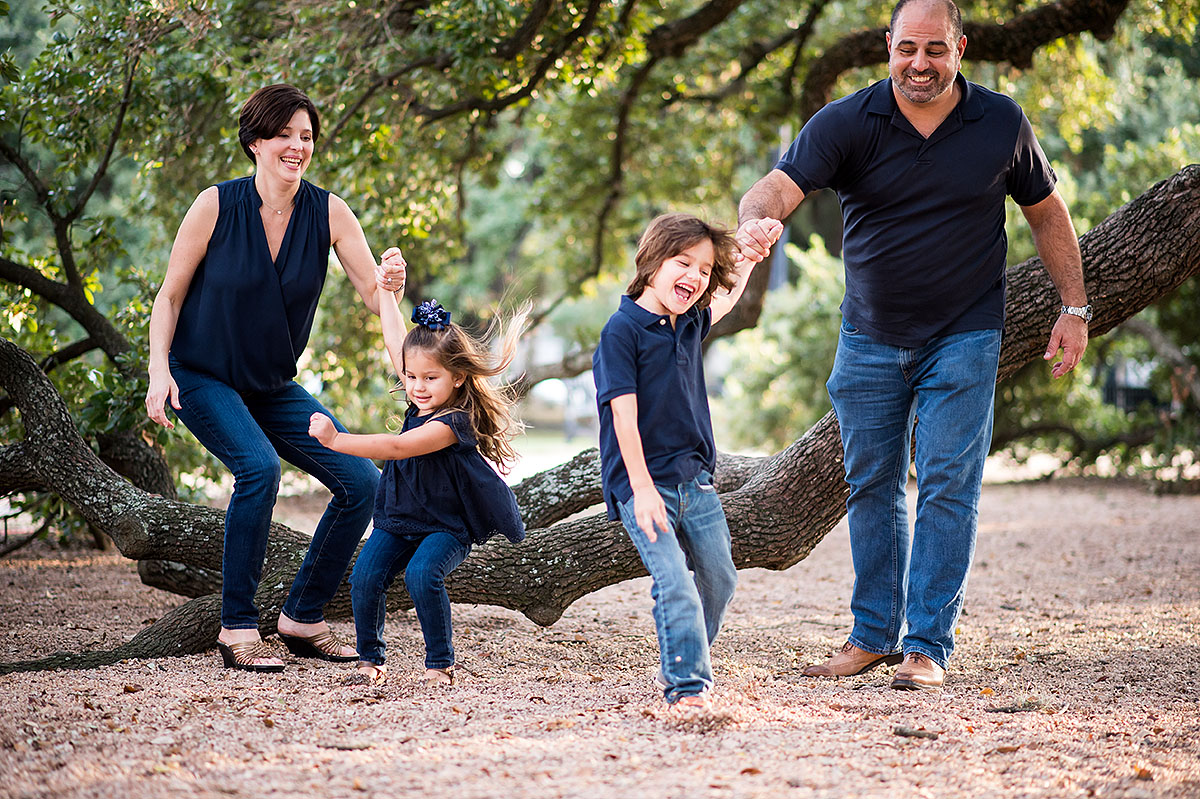 Houston Family Photographers
newborn, maternity, baby, child & family photography in Houston, The Heights, Montrose, Bellaire, West University, River Oaks, Rice Village, The Woodlands, Spring, Conroe, Tomball & Cypress