If you are looking for Family Photography in Houston, Texas…then look no further. Welcome to my portfolio site, which is full of many families I've had the privilege to photograph over the last few years. 🙂
Sure, I'm a little biased, but I really think that photos are meant to be shown and displayed. While there is likely no way one could possibly display all their favorite photos, I do encourage at least a few to be in a place where you can enjoy them on a daily basis. A wall in your home is a great place for such.
And yes, I of course do full wall galleries that include all photos from one photo session, by all means, you can mix and match photographs and also even add in other pieces of wall art and coordinate those into your wall display. I'm actually going to be showing some idea on this very subject over the course of the coming months. This way, you can really get those creative wheels of yours spinning.
This display includes a collection of Organic Bloom Frames: an 8×12 Ellie, a 5×7 Audrey, a 5×7 Lucy, a 16×20 Mary Ann, a 5×7 Jessie, a 5×7 Carry Grant and an 8×12 Ricky. If you are interested in these amazing cool photo frames, please let me know. I'd love to do a wall display just for you. This is something I offer to all my clients. So much fun!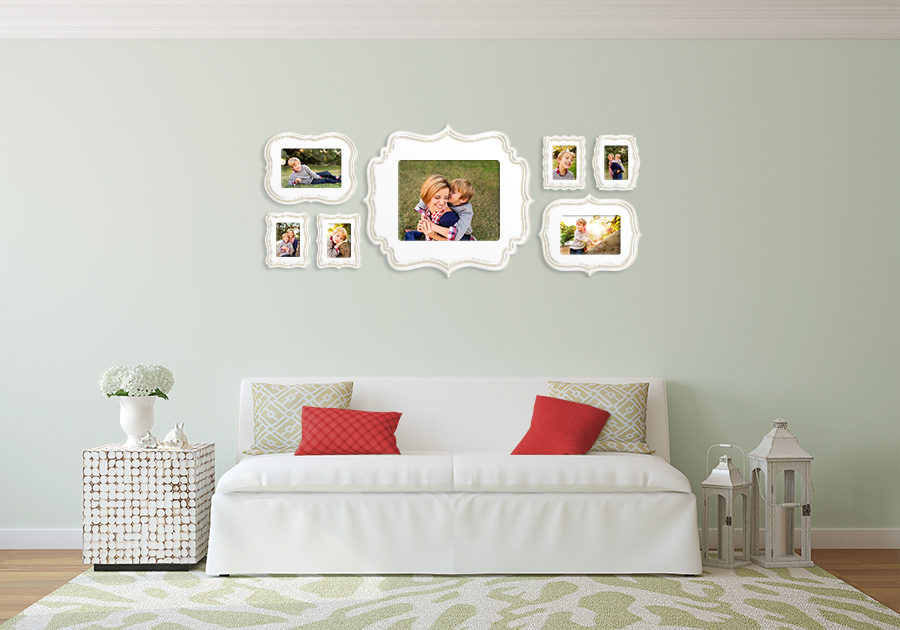 Family Photography Houston Texas
birth, newborn, maternity, baby, child & family photography in Houston, The Heights, Montrose, Bellaire, West University, River Oaks, Rice Village, The Woodlands & Cypress