Considering an Underwater Child Photographer in Houston and this page was found. Well, Amy has been photographing kids under the water since 2014, so this is the right place to be.
Underwater photography sessions are very different than regular sessions. They do require much more patience and flexibility. However, there is an element of ease and much less stress than conventional land photography. Kids underwater are just free. That freedom offers such a variety of unique photo opportunities. Amy strives to get an assortment of great photos, including more portrait style and lots of silly candids. Parents must be willing to embrace some funny underwater faces because kids do have many of those. Underwater child photos are not for everyone, and that's ok. But for those who love them, they are unique and document your child in a special way.
Professional level photographs of kids in the pool
Houston's Underwater Kids photographer, Amy, has taken thousands of photos underwater over the years. Practice makes perfect, right? However, neglected the blog has been showcasing these images. It always seemed odd to flood the site with underwater photos since on land family photography is the bread and butter, but there is hope to change this soon.
The Underwater child photographer business has grown much
What a quandary. So how to incorporate the underwater into the website? So, still deciding how to do this. To note, more of the professional underwater photos are on Instagram. Check out many more of Captured Simplicity's underwater work here https://www.instagram.com/capturedsimplicity_underwater/ and some ones shared sporadically here https://www.instagram.com/capturedsimplicity
Houston Child underwater photo sessions start in March each year and continue through about September. Maternity underwater photography photo sessions are accepted year-round.
Amy's interest in photos of children underwater
"Our pool was put in just after our son was born. The idea was to document him in the pool as he grew. From the first time underwater with my waterproof camera gear, I was hooked. Quickly thereafter, it was clear something to incorporate into the child photographer business plan."
Ability to Swim
Your child must be confident in the water and under the water. The most successful underwater photographs happen when children know how to swim. Amy will not photograph younger children or babies underwater unless the success of infant survival class. Do you want more info on ISR classes, please check out this site https://www.infantswim.com/ Safety first.
Best location for photographs underwater
Amy prefers using a private pool in Spring, Texas. If another pool meets the requirements, using the alternate such swimming pool is allowed. Approval is given case by case.
Important Safety information
It is not required parents be in the pool under normal circumstances. Still, it is required a parent be prepared to get in the pool for emergencies. Therefore, it's necessary for at least one parent being present who can swim.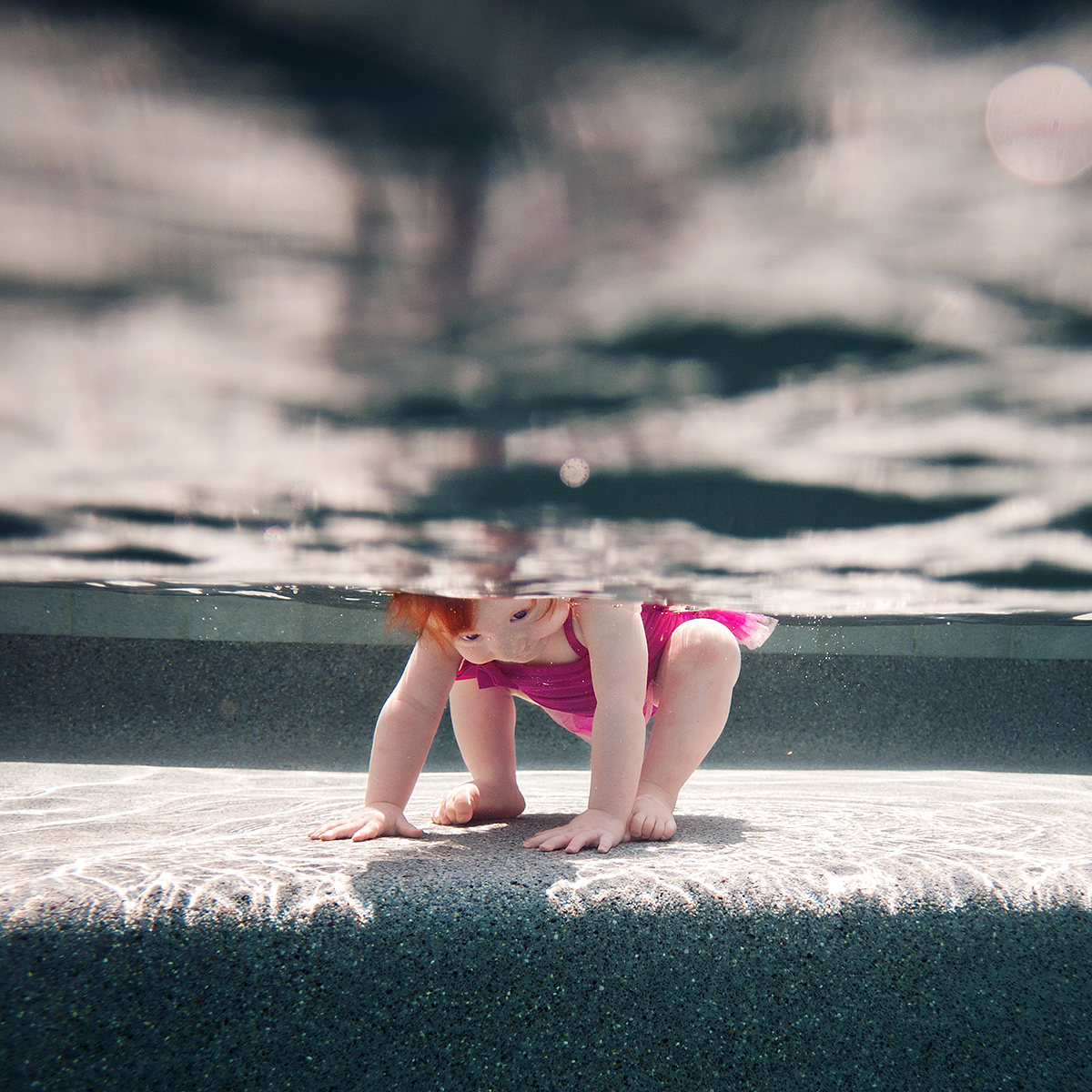 Amy travels to many parts of Houston, Texas. Captured Simplicity Family Photographer serves The Woodlands to West University to Katy, TX.
Photos in the pool pricing start at $450. Detailed prices found here http://capturedsimplicity.com/how-much/
Beach photography in Galveston
rof rof SaveSave
How about beach photos? Summer is coming. It's not too soon to plan for family beach photos. Galveston is just a short drive from Houston. Is your family planning a trip there? Amy, photographer behind Captured Simplicity loves photos at the beach. Galveston Beach photographer favorite images for another post. Just planting the seed over here. While waiting, see this link http://capturedsimplicity.com/category/beach-sessions/
Upcoming sessions
It's almost time for Milestone Sessions. These are studio-style portraits. The focus is one child at a time, but sibling options for an additional price. These are b&w edited shot against a black backdrop. Last year they were a huge success. So they are coming back. Details are coming soon.

SaveSaveSaveSaveSaveSave