Print those images.  I'll say it until I'm blue in the face.  And trust me, I am as bad as the rest.  My sweet baby boy is 10M old now and I'm just now hanging photos of him on the walls.  Better late than never.  And rest assured, the photos will be just as memorable as they were when they were take and will look 10X better in print.
This is an imaginary playroom.  It is used just so you can get an idea of what displays can sort of look like on a wall.  And look, these sorts of designs really do little justice to the real deal…of your images on your walls…in real life, but just humor me so you can begin to get ideas of your own. ha!
This room shows one 'Audrey' Organic Bloom frame, size 20×30 and two 'Lewis' Organic Bloom Frames sizes 12×18.  Pretty fun, right?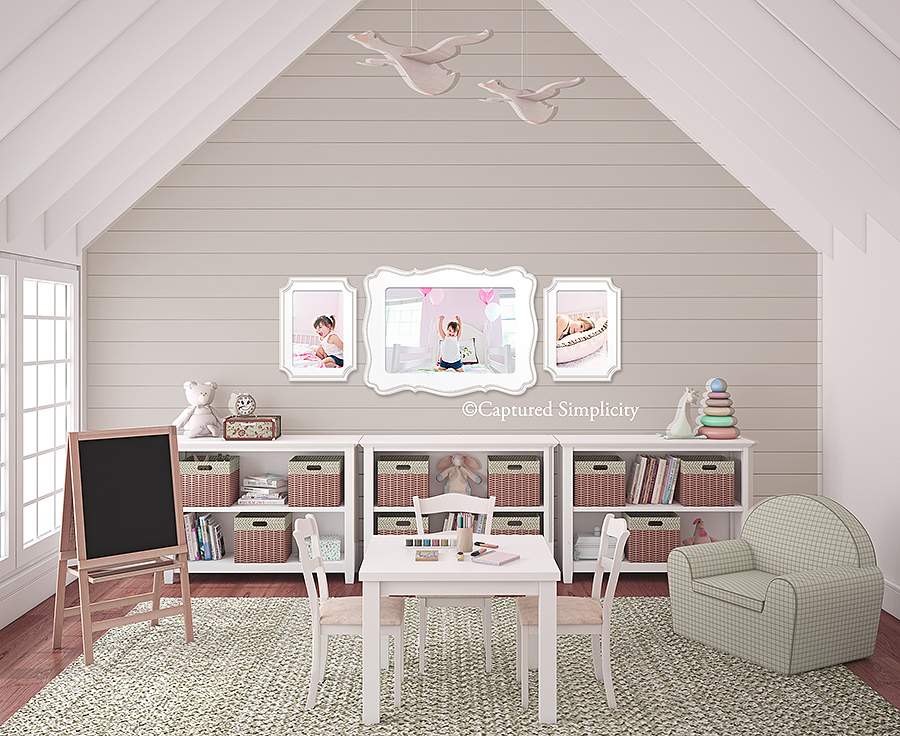 These were the photos I used so you can see them a little better.  


{ birth, newborn, maternity, baby, child & family photography in Houston, The Heights, Montrose, Bellaire, West University, River Oaks, Rice Village, The Woodlands and Cypress, Texas }
Come follow me on Google+

Child Photographer Houston TX