I never thought too much about black and white photographs before I became a photographer.  If you have lots of time on your hand and want to read all about this subject, you should check out the New York Institute of Photography page here or certainly good ole Wikipedia has some really nice info too which can be found here.
But I digress…hehe!

Back to what I was saying.  I always loved black and white images before I became a professional photographer, but I never considered whether an image would be better as a b&w image or a color image…which seems to be a more common occurrence now that I am a full time photographer.   Certainly, it's a matter of opinion, but there are many images that I feel are more dramatic without color.  There are times I feel that color is actually a distraction.  Please do not get me wrong…I LOVE color…and I mean really love color and prefer most of the photographs I take to be in color, but there is something really cool about a good black and white image.  I've mentioned before that I have a couple of different ways I will post process to achieve a b&w photo.  It depends on the photo if I want it to be more light, dark, shadowy, etc.  At some point maybe I will share a few of my tips on achieving certain looks of black and white….hmmmm…something else to add to the to do list. HA!
I recently took some snapshots of my sweet baby boy.  In these photos he is 3 weeks old.  He had such personality already and these are just a tiny taste of his MANY faces.  I felt like these images were really beautiful without color.
There is so much love in our hearts for this little guy.  I'm sure all you parents out there can totally relate.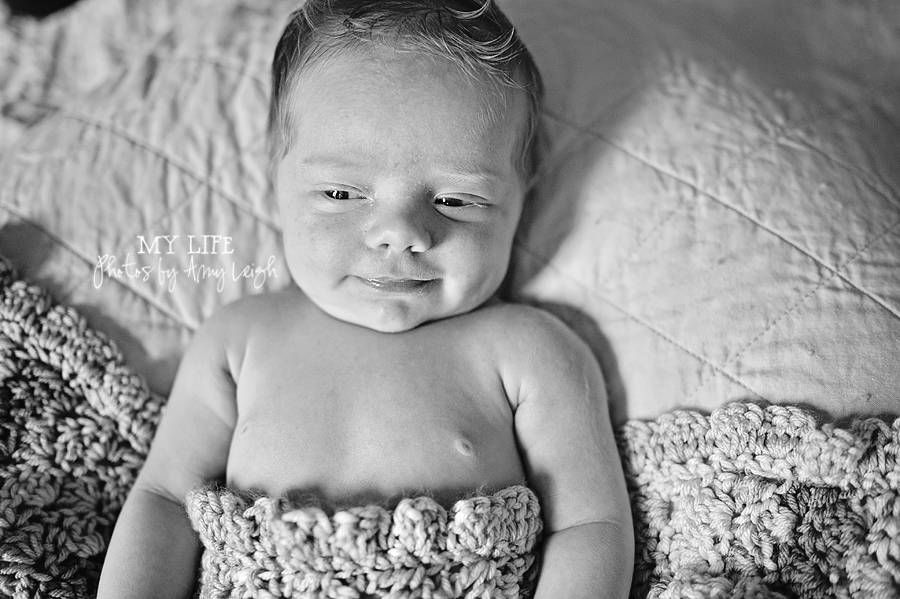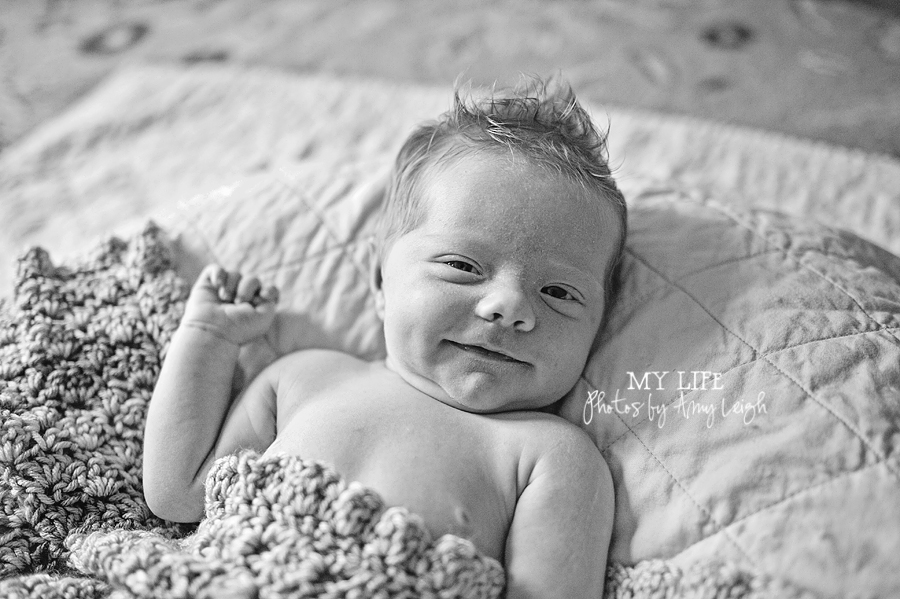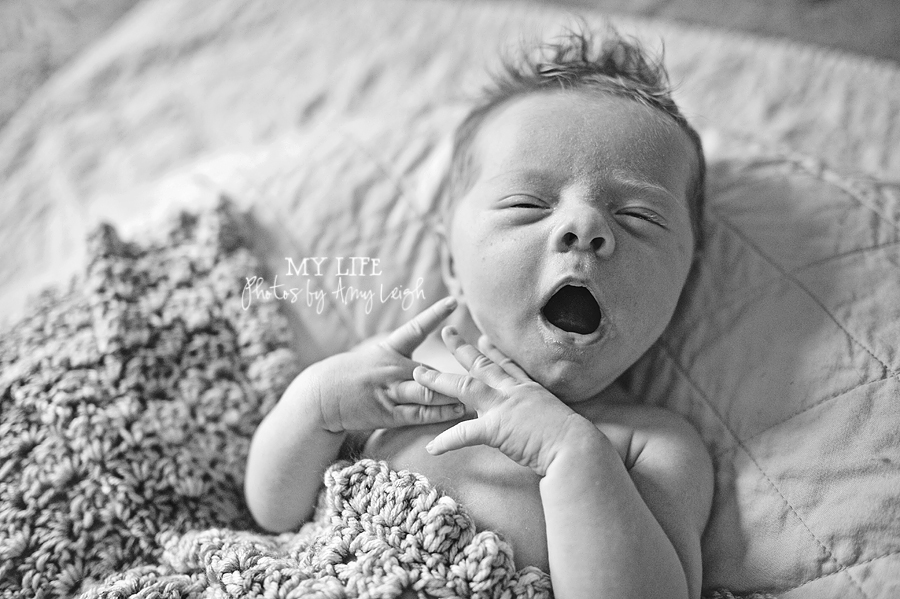 { Houston Baby Photographer }