I get it…most folks just want digital files. And I offer those. You'll get a collection of digital images when you book with me, but you will also get a print credit towards professional prints. Why? Because I truly believe that while images look amazing on your computer and online, there is nothing that will be able to truly showcase a photograph more than a high quality print of it. And even better if at least a few prints can be displayed in your home or office. So, I thought this session would be fun to do a small wall display with. These are just a couple of photos from this session that I love the most.
As for this family….this mom is so easy to talk to and has such a loving spirit. It is clear that she adores her husband, like really adores her husband, which I think it something of a rarity these days. And her kiddos…well, they have stolen her heart and their endearing love for her shines vividly when you are around them. You know there are just some people that you can be around even 5 minutes and you feel real happy after you have chatted with them….well, this is how I feel about this momma. 😉
We did a little series for her family called a 'sofa session'. I am offering these at a discounted price for a limited time. It's 15 minutes on your living room sofa and includes 20 documentary style digital photographs with print release. Contact me for more details!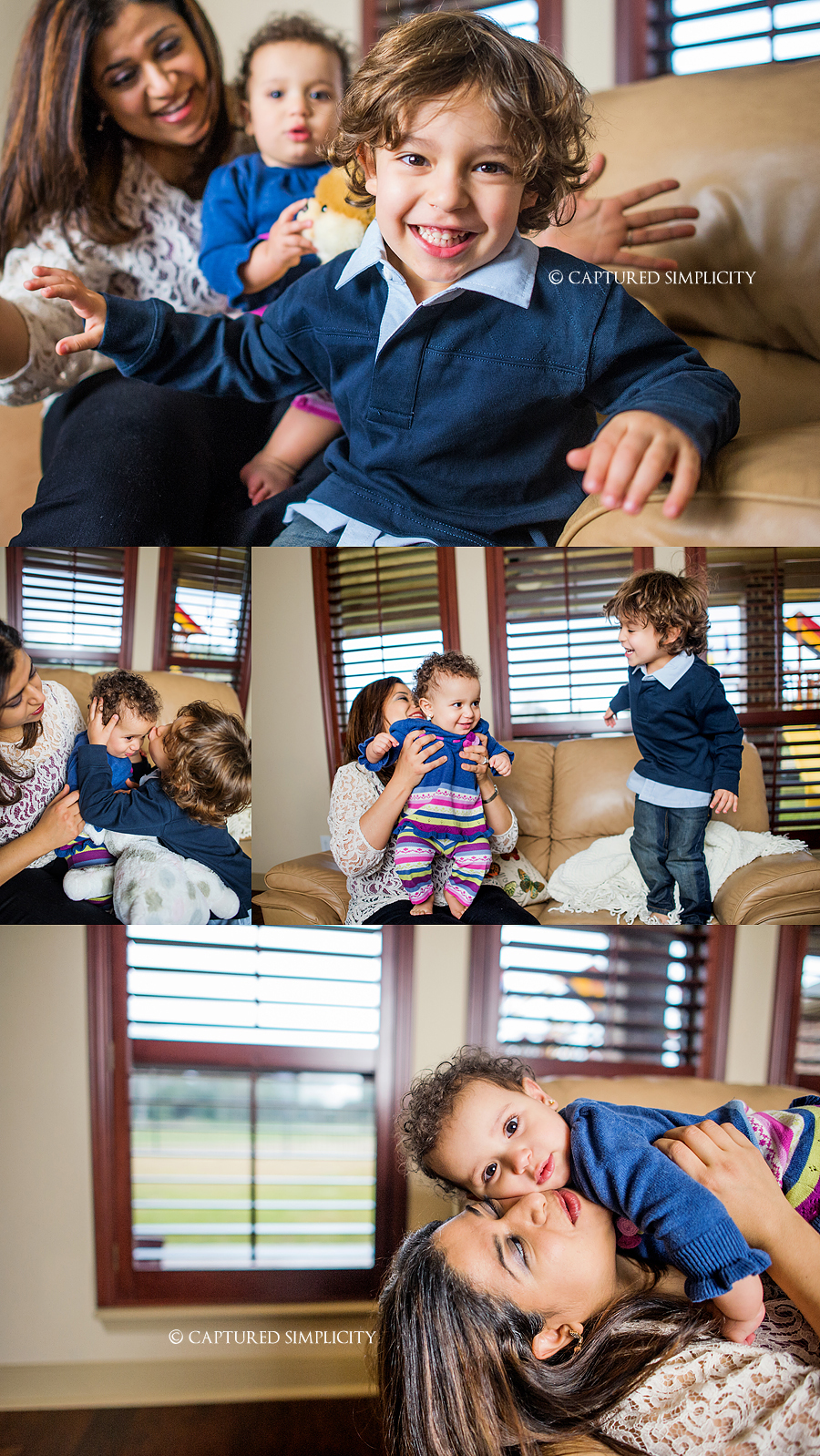 And this is an idea for a wall display in a playroom using white or creme Organic Bloom frames. Pretty cute, eh? 😉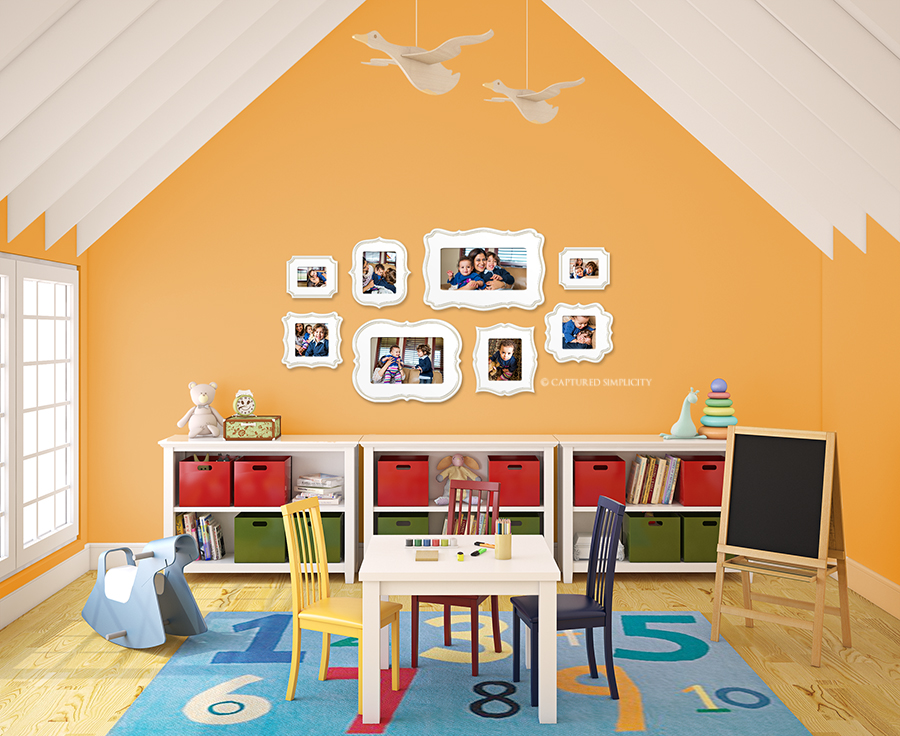 Pearland Family Photographer