The Woodlands Family Photographer: newborn, baby, child, family & underwater photography in Houston, The Heights, West University, The Woodlands
One thing I can tell you as a Woodlands Family Photographer is while I do prefer to shoot right at sunrise or sunset, because quite frankly, it's the easiest to shoot in, the fact is that many times that is just not feasible for my clients.  Over the years, I have embraced different times of the day for shooting. Many times it's not just a matter of availability for myself and my Woodlands family photographer client. Sometimes it's a matter of what time of day will the child or children be at their best, mood wise.  I would much prefer a more happy child than the "best light".  Plus, the longer I do this then more I feel like there is not really the best light because so much of what is best is simply a matter of personal preference.  I have clients who specifically ask for lots of sunlight in their photo gallery.  So whose to really say what light is "best". While I do have to get more creative with shooting locations, I make it work as long as we have at least a little diffusing of light.  Maybe that is in the form of trees or a building.  What I've learned over time shooting at different times of day is that I now PREFER to mix up lighting.  I personally don't want every one of my sessions to look the exact same.  For me, it gets a little too monotonous and borderline boring.  Yes! I most certainly want to keep a consistent overall look and feel to my portfolio of client's family photos, I do celebrate some diversity.  Such was the case for this session.  There was a spot where the light was a bit more 'crazy' as some could say.  But I wanted to use the spot and do a few different kinds of photographs.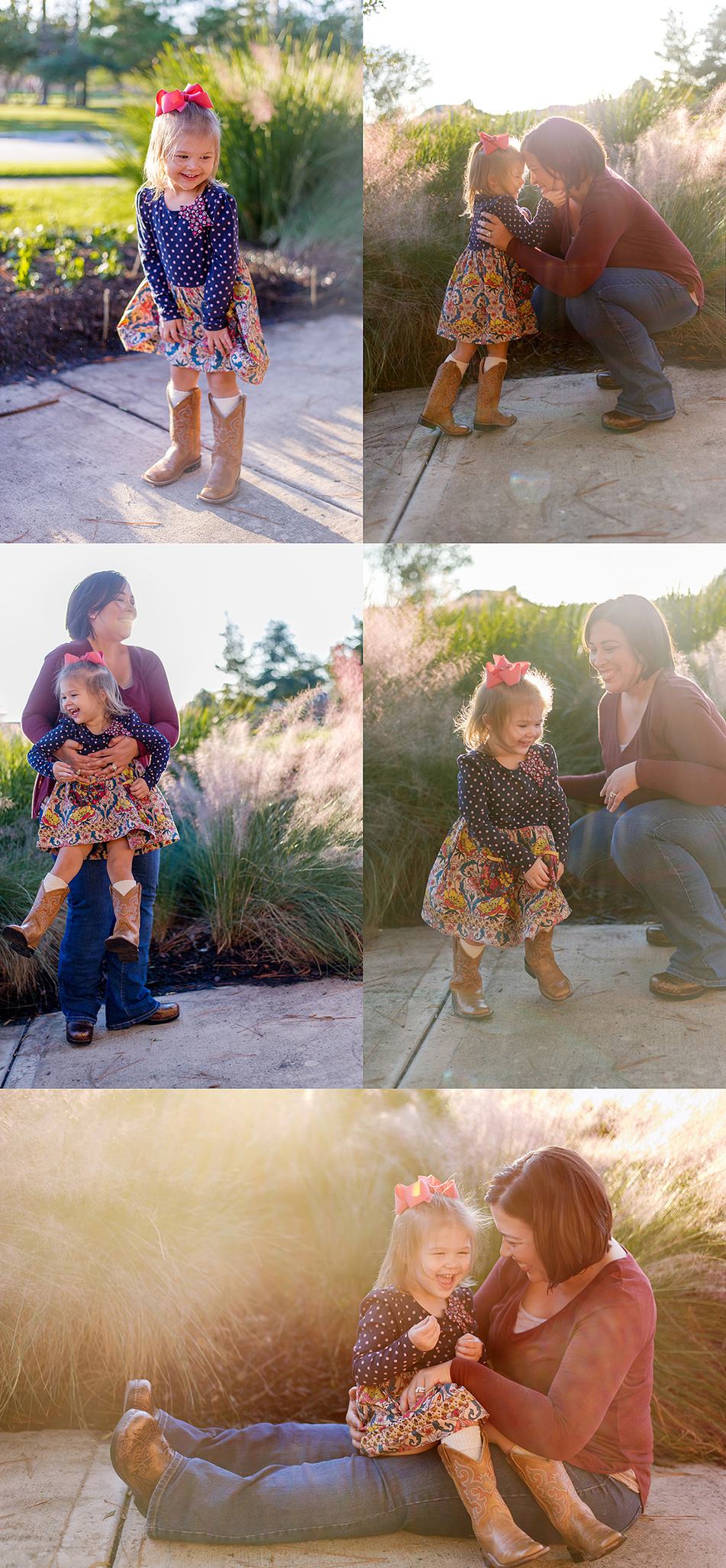 By the end of our session this day, sunset had come and we were able to also get a wonderful collection of images in a different light.  I hope you can spot the difference. They are both very unique and special in their own way.  I love them both for different reasons.  When looking through my portfolio, be sure to note which images you prefer or if you like both.  It's so helpful when booking your family photo session with me to relay what you like the best.  This way we can be on the same page to ensure your ultimate happiness with the final product.  Many of my clients are open to basically anything, which is so fantastic because it offers me the opportunity to really just have fun and create the most specialized photos for them!