Occasionally, I come across an image from a session and basically fall in love with it all over again.  Many times it is one shot that does not necessarily 'fit' into the collection of images…instead, it stands out on it's own independent of all the other images from the series.
This was one of those images.  It was taken nearly 8 months ago.  I won't even begin to try to explain all that surrounded this image but I just had to share because I don't recall me sharing it before.
There is so much I love about this image.  The angle, the authentic smirk on this beautiful baby girl's face..the fact that she was not giving up her 'lovey' for any photos…hehe…so many things that I adore.  Hopefully you find some wonder in it as well.
It was indeed lovely in color, but black and white just really radiated with me this time.  What do you think??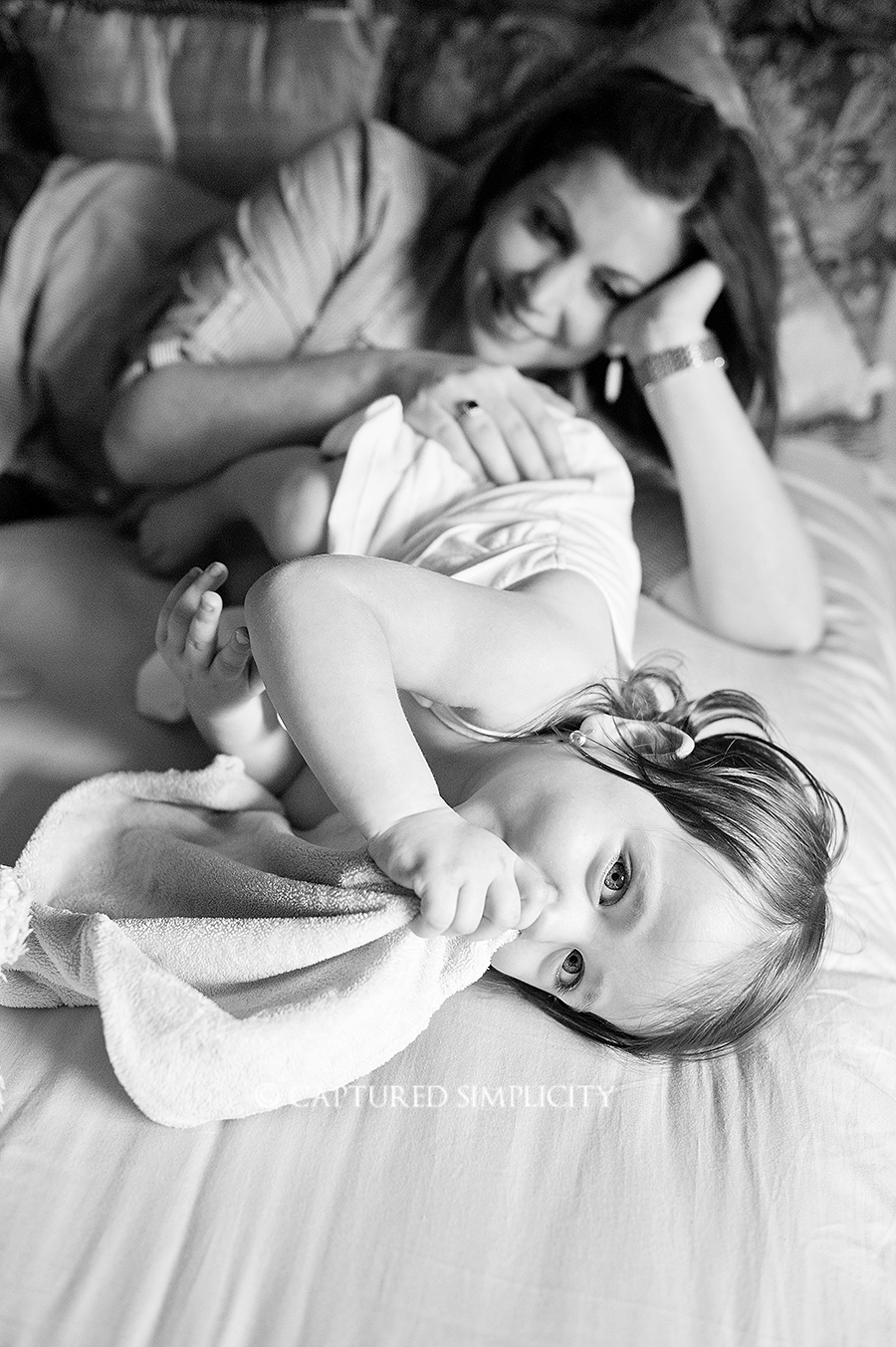 Houston Family Photographer