Okay…so it took every bit of self control I have to not just put ALL the photos from this session into a blog post.  It has been so incredibly gloomy around here…what seems like the winter that will never end, which for Texas is not the norm.  It make even the best of us sort of sad and slightly depressed.  Don't worry…this is NOT a sad post.  HA!
So, I did these pics about a month ago and as I am looking at them again (also to get these beautiful babies on the blog) they make me so insanely happy….for a couple of reasons.  Number one, because this is the 2nd time I've had the honor to photograph this family…and it just makes me beam with abounding joy when I get to see clients every year and document their children growing.  Second, this family is so cool and easy going.  They (like many parents) love their sweet baby girl so much that there is no way one can deny the adoration just being around them for only a few minutes.  I admit, I am privileged to witness these sorts of emotions with many of my clients.  I guess it is a lot of luck, really…to have such amazing clients.  Hey, whatever it is…I am so grateful!  And thirdly, as I am reminded of our session through these photographs….that the weather that day was just splendid and the light was just spectacular.  Such a sun filled session was a great reflection of this family….happy rays of sunshine.  😉
I've missed the sun so much these days.  As I write this post, it is actually the first day in (what seems like ages) that I do actually see a bit of sun outside…which makes my heart sing.  So fitting that I am sharing some of these images with you today.  Hello sun…so nice to have you around again!
Be sure to scroll down to see the last and final shot of our session.  I think it should be titled, " I'm done taking pictures.  I'm leaving with or without ya'll"  HA!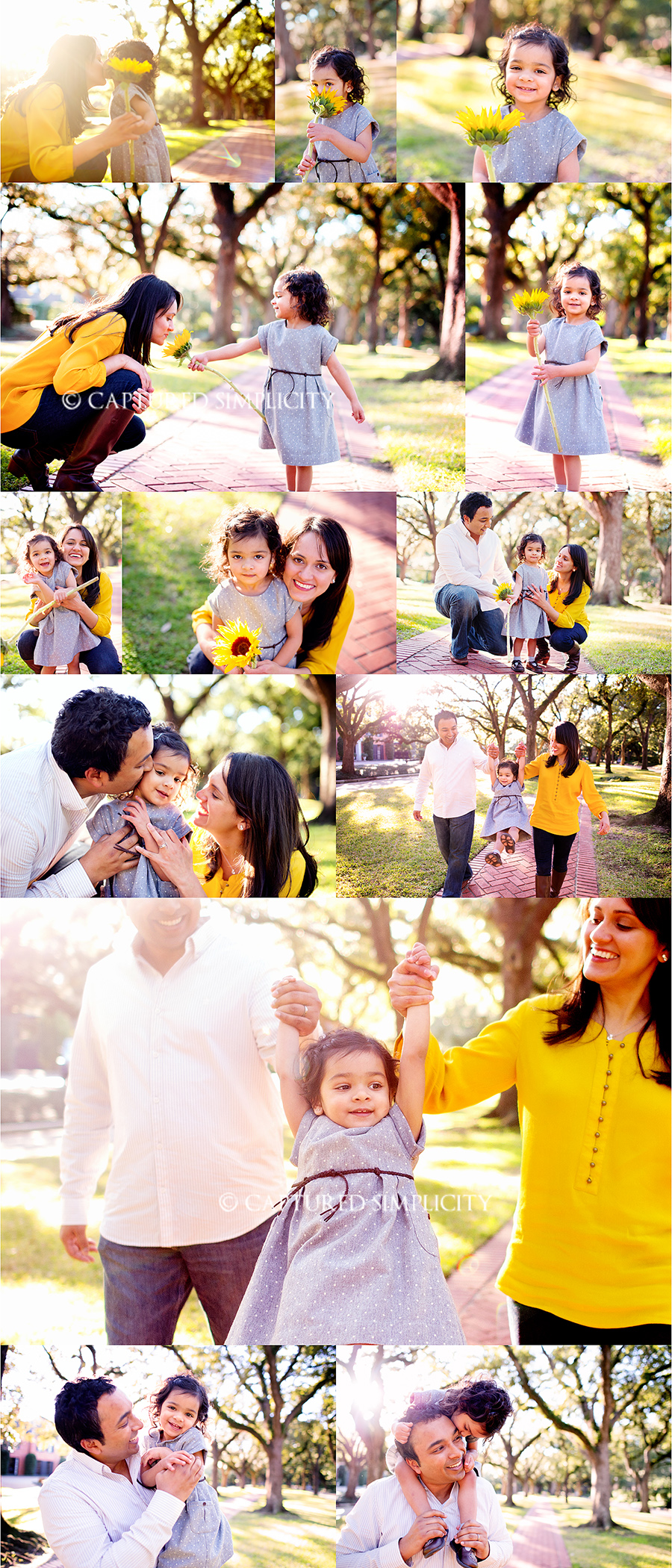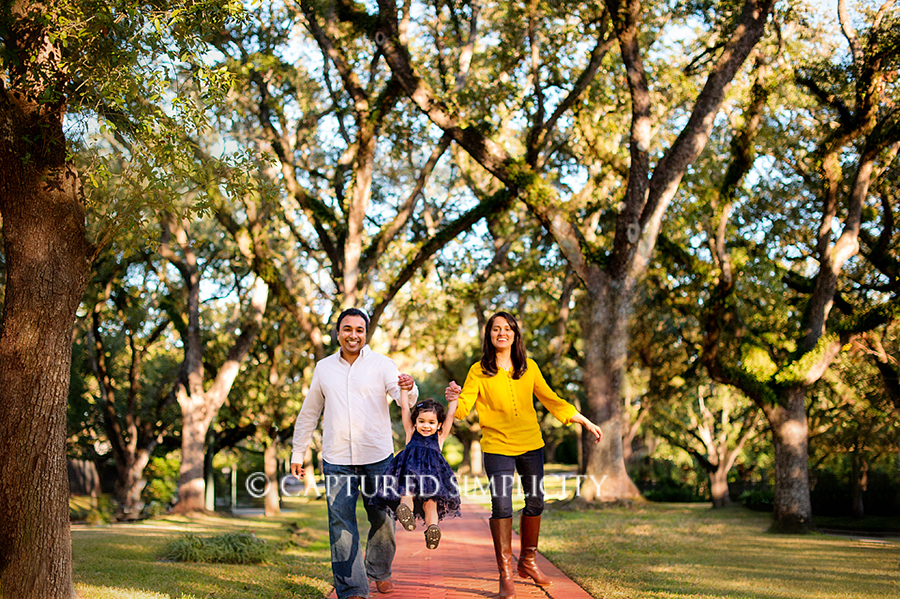 Houston Family Photographer