I do photograph a handful of birthday parties each year and honestly I just rarely get around to showing any of those on the blog because quite frankly, it's a lot of photos to pick through.  It is hard enough choosing which photos from a regular session are my favorites to blog, but when it comes to party photos…without showing you a large number, you really can't get a good feel of the party.  So here is my first real attempt at showing you what a birthday party shoot looks like.
I was tickled pink to have been chosen to photograph this little guy's first birthday recently.  His momma really went all out making almost all of the decorations herself, with the help of some family, too.  But does she have a creative eye or what?  Just take a look at the is fun decor!  I was very impressed with the entire circus themed party, but what really stole my heart was the cake and the cake table.  Just so perfect for words!

Then here are just a few images from the event documenting family and friends who were there to celebrate the special occasion.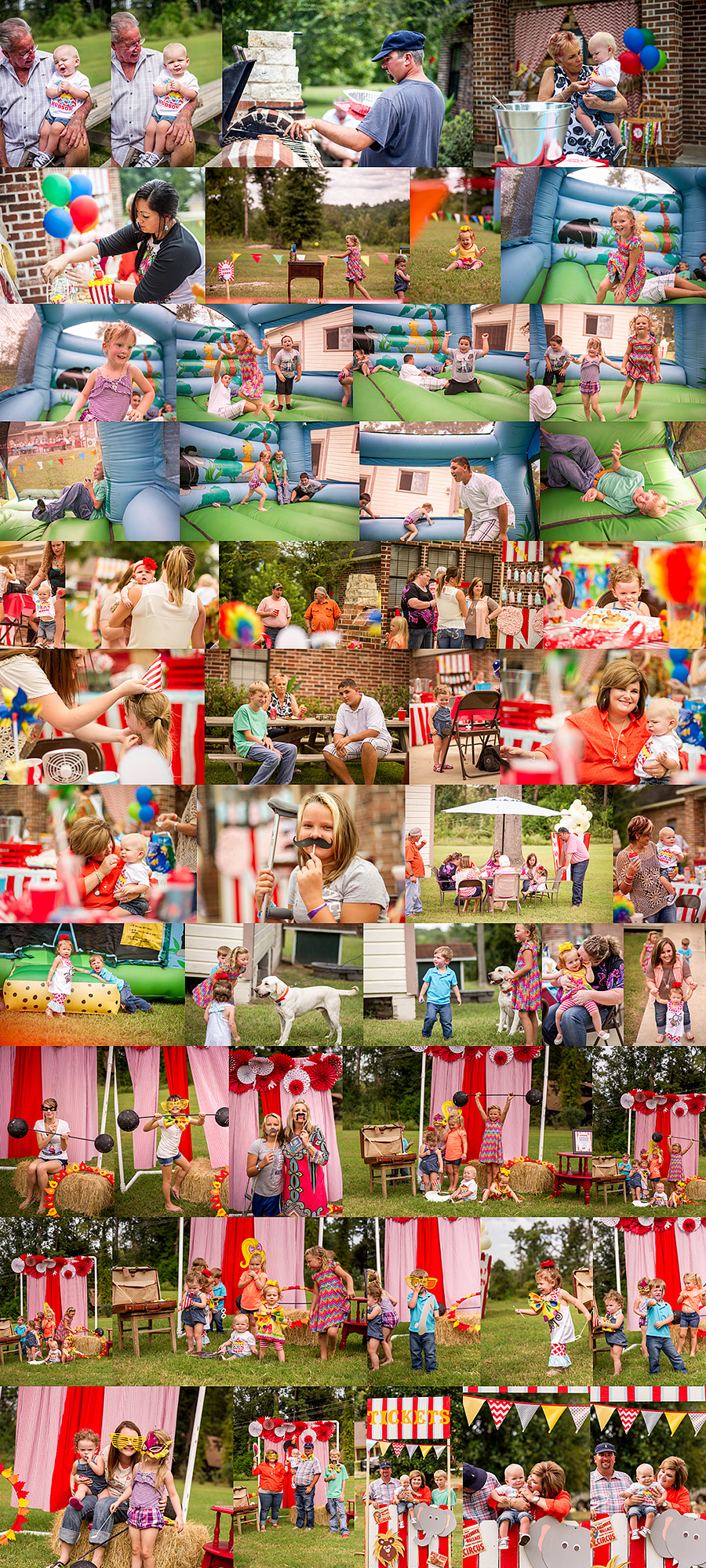 What's a birthday without the birthday boy eating some cake?  Pretty sure he liked it.  hehe.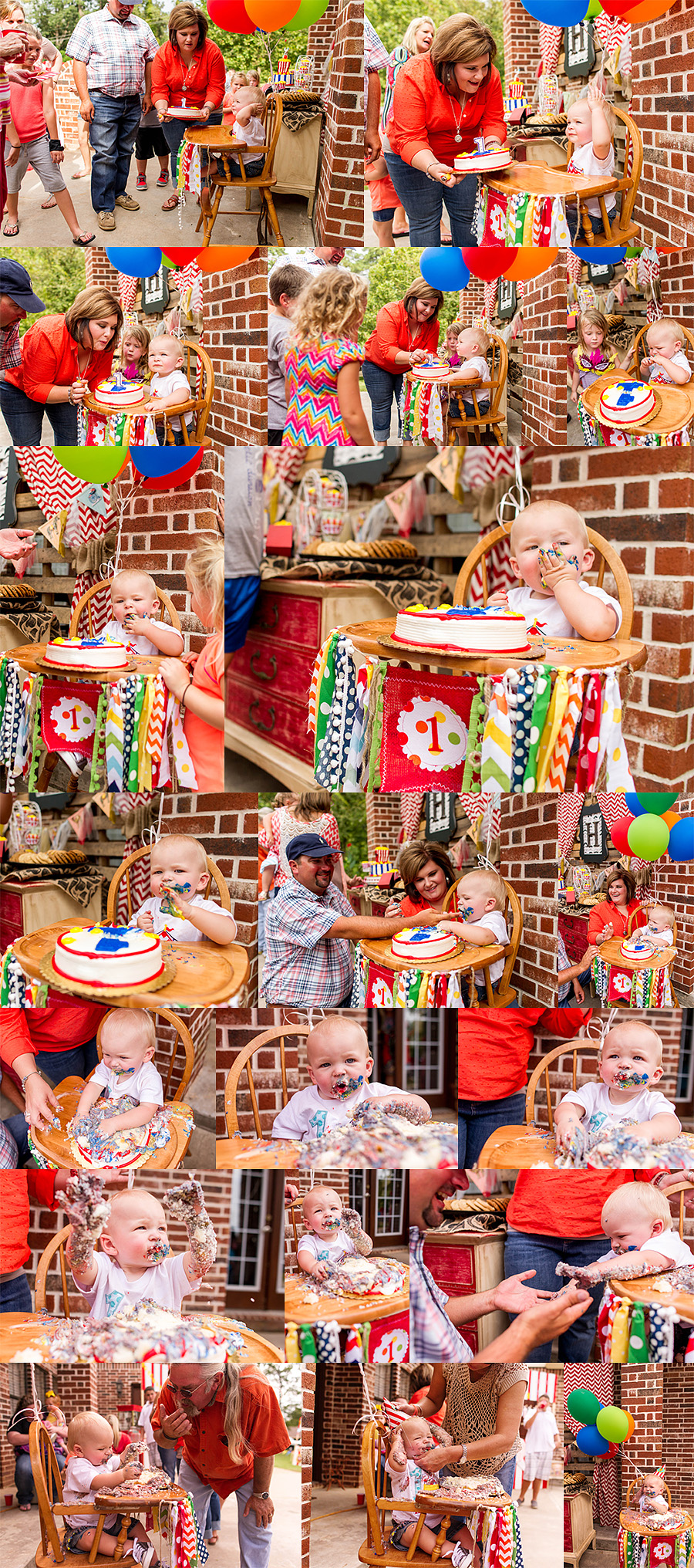 After the cake eating, he did have a bath in the kitchen sink….but you can check out those photos on another post soon!  They deserve their own post they are so adorable.
But here, the birthday boy was supposed to be opening his gifts, but he really just wanted to eat his sucker and make another mess.   Boys will be boys, right?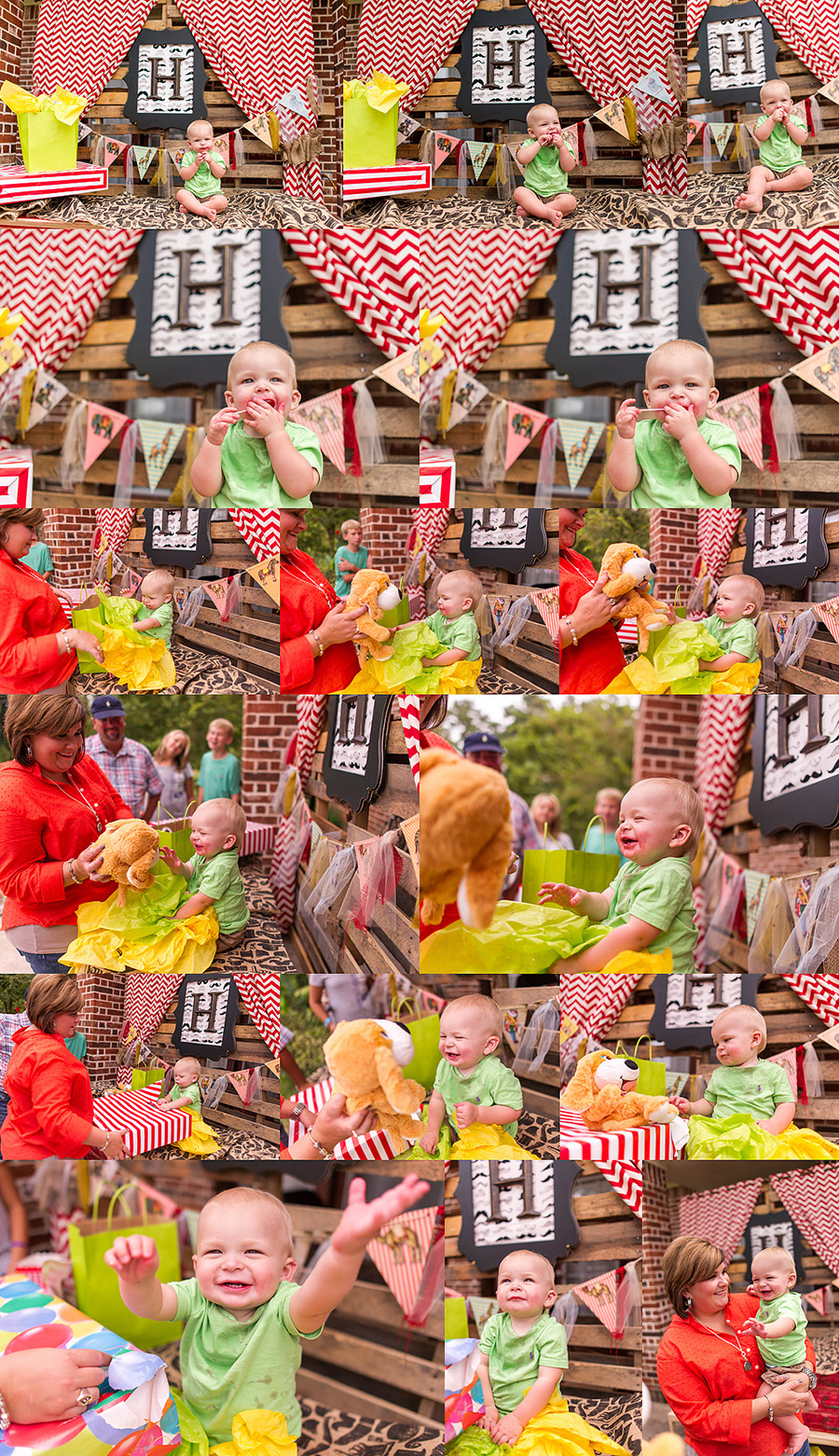 We did wipe his face for a few shots at the end.  So precious isn't he!!??
{birth, newborn, maternity, baby, child & family photography in Houston, The Heights, Montrose, Bellaire, West University, River Oaks, Rice Village, The Woodlands & Cypress}