This precious baby girl decided to comes weeks early.  Surprise.  🙂  On the very night of this family's maternity session with me.  I know, crazy, right?  We had our session at 6:00pm and then (if I remember correctly) this mom's water broke at 8:00pm that evening after they arrived home.  'Gotta love baby surprises, right!!??  🙂
But no worries!  This strong little one arrived safe, healthy with with no major complications.  Mommy was all good, too.  YAY!
I had planned to get a few more outdoor shots this day, but the rain decided to come and stifle us on that idea.  I plan to incorporate at least a few family portraits outside during newborn sessions and maybe even a few of baby by themselves outside, too, weather permitting, of course.  I'm even game for an entire lifestyle newborn session outdoors if a mom would like that. I think it would be so lovely….but for this session even thought we did not get any shots of the entire family outside,  I did get some really beautiful photographs still, of mom, dad and baby girl.
Are they a gorgeous family or what!!!??
For all your photographers out there:  It can be very challenging, if not impossible to get photographs of a toddler with their newborn sibling.  The most important thing for any photographer to know going into such a session is that patience is key.  And I'm not talking normal patience…sometimes you may have to have Job levels of patience.  hehe.  Not only patience will be required, but also great deal of flexibility.  Just go with the flow and in this case, break out the box of cheese fish….and get the best shots you can.  It's about keeping it real, right?  At least that's my philosophy.  It's about the memories that are real and authentic.  Those are the ones that will be enjoyed for decades to come.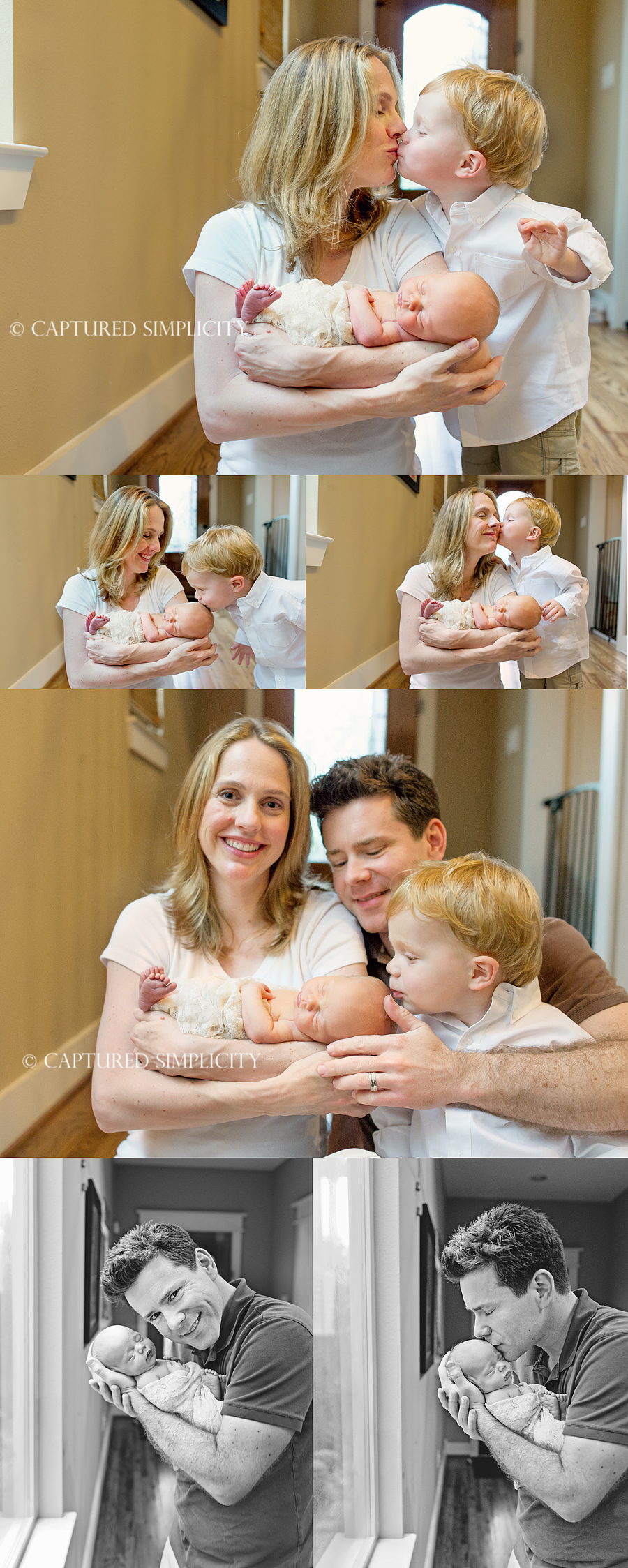 { birth, newborn, maternity, baby, child & family photography in Houston, The Heights, Montrose, Bellaire, West University, River Oaks, Rice Village, The Woodlands and Cypress, Texas }
Come follow me on Google+
Houston TX Newborn Photographer