As I was editing this specific gallery, I kept coming back to this image.  It just radiates with me for some reason that I can't quite put my finger on.
Even though I am very much from the country…I've never been much of a country music fan.  However, I've heard my fair share of country tunes and I admit to really loving a handful of those songs.  This particular photo made me think of the very sweet song by Martina McBride, in which she says:
In my daughter's eyes,
I can see the future,
A reflection of who I am and what will be,
And though she'll grow and someday leave,
Maybe raise a family,
When i'm gone I hope you see,
How happy she made me,
For i'll be there,
In my daughter's eyes
(darn it….it gets me every time-ha!)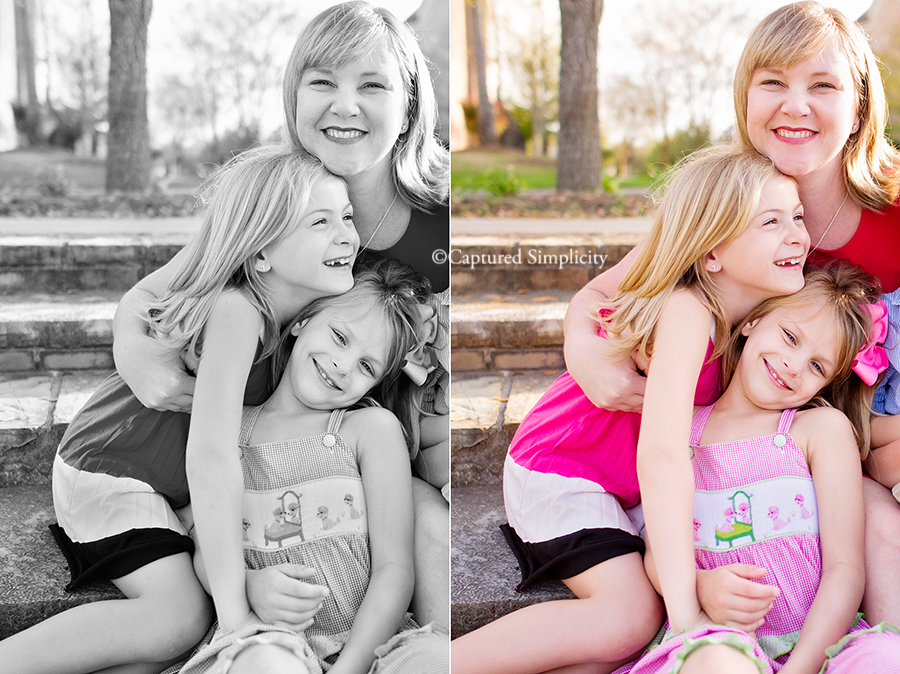 I loved this photo just as much in black and white as I did in color, so I had to show you both.  Many more to come from this wonderful family session very soon!
{ birth, newborn, maternity, baby, child & family photography in Houston, The Heights, Montrose, Bellaire, West University, River Oaks, Rice Village, The Woodlands and Cypress, Texas }
Come follow me on Google+

Family Portraits Houston TX