Family Photographer Houston TX: newborn, baby, child photography in Houston, The Heights, The Woodlands
As a family photographer Houston TX, I get to meet some really great folks.  Really, such wonderful families that share their time and selves with me.  Does my heart good to witness moms and dads enjoying their kiddos.  Trust me, I'm aware that life is not always a bed of roses and parenthood is hard and life is messy.
But because there is also such tremendous joy and love that abounds between parent and child, I want to capture that for you!
Just as is the case with most sessions of families I've not met before, the kids are often times a little shy and hesitant with me.  Rest assured, they come around eventually because I have persistence like no other and the patience of a saint.  😉 I think it funny how in this second image, this dear baby girl is like, who are you and giving me the 'I am just not sure about you' look.   Then, the final image in the end, well, you can clearly see she came around.  They always do.
By the way, I'm already booking up for Holiday 2016 photo sessions, so if you want to snag a session with me this year, please don't delay in contacting me.  Thank you!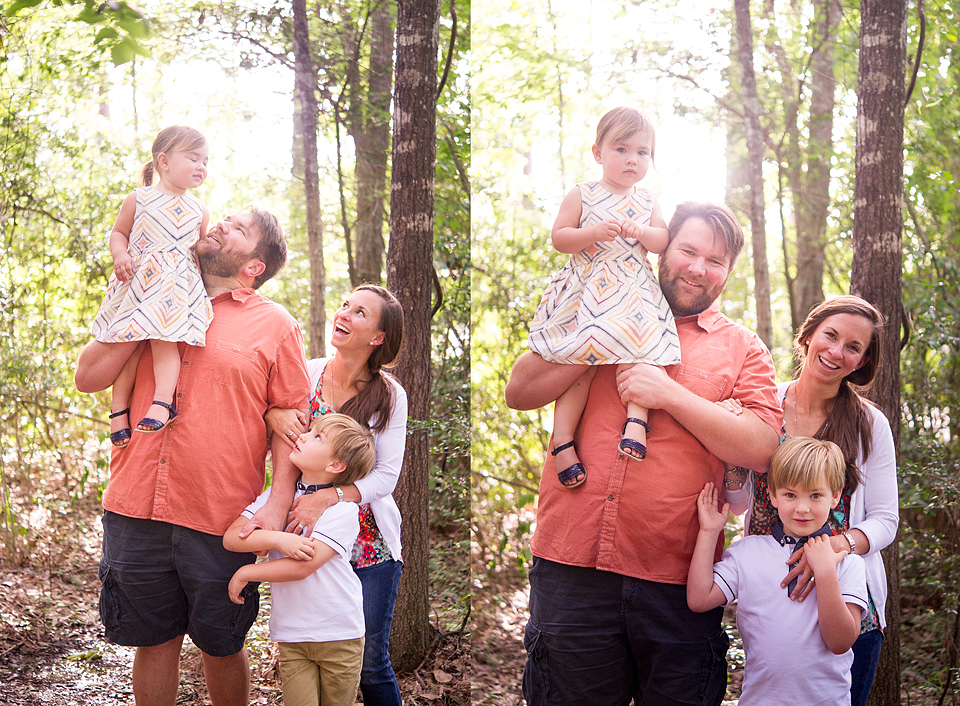 I love this little quote I found.
"Without you there would be no me.
I am everything reflected in your eyes.
I am everything approved by your smile.
I am everything born of your guidance.
I am me only because of you."
― Richelle E. Goodrich