Such a lovely couple.  First baby…young love…hehe…I can say this because they are so much younger than me.  What a wonderful time in a person's life…so many milestones happening in almost a snowball like fashion.  It has been said that after you are married and have children, life just becomes a blur.  I can relate these days….it's like our lives are in fast forward mode.  Trying to savor it all can often be a daunting thought.
More the reasons that photographs are so fantastic. They capture all the moments that are often times forgotten.  I mean, surely, we would love to be able to recall every single detail about our child's life, but let's be real…our brains can only retain so much info…hehe.  Anyways…not to be a broken record or anything…but seriously….have your family's photographs done at least every couple of years.  You will not regret it.
Okay…back to these beautiful photographs.  This was such an easy session.  This family was just so in baby bliss and I was happy to have the opportunity to photograph their family during this most exciting time.
And does she have the most amazing hair…ahh…ever!!  I mean, I thought our little guy had some pretty nice hair when he was born…and indeed, he did, but this sweet baby girl's hair really takes the cake.  🙂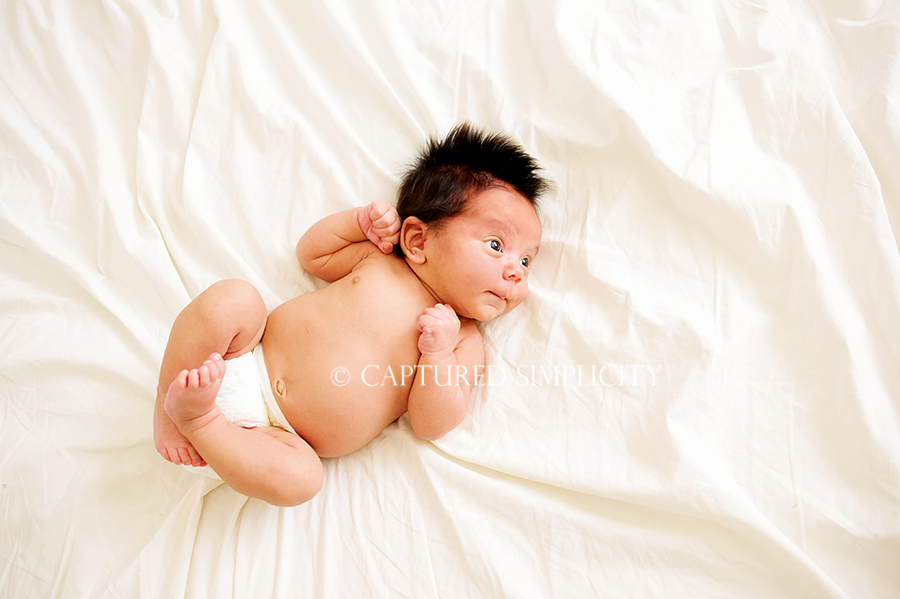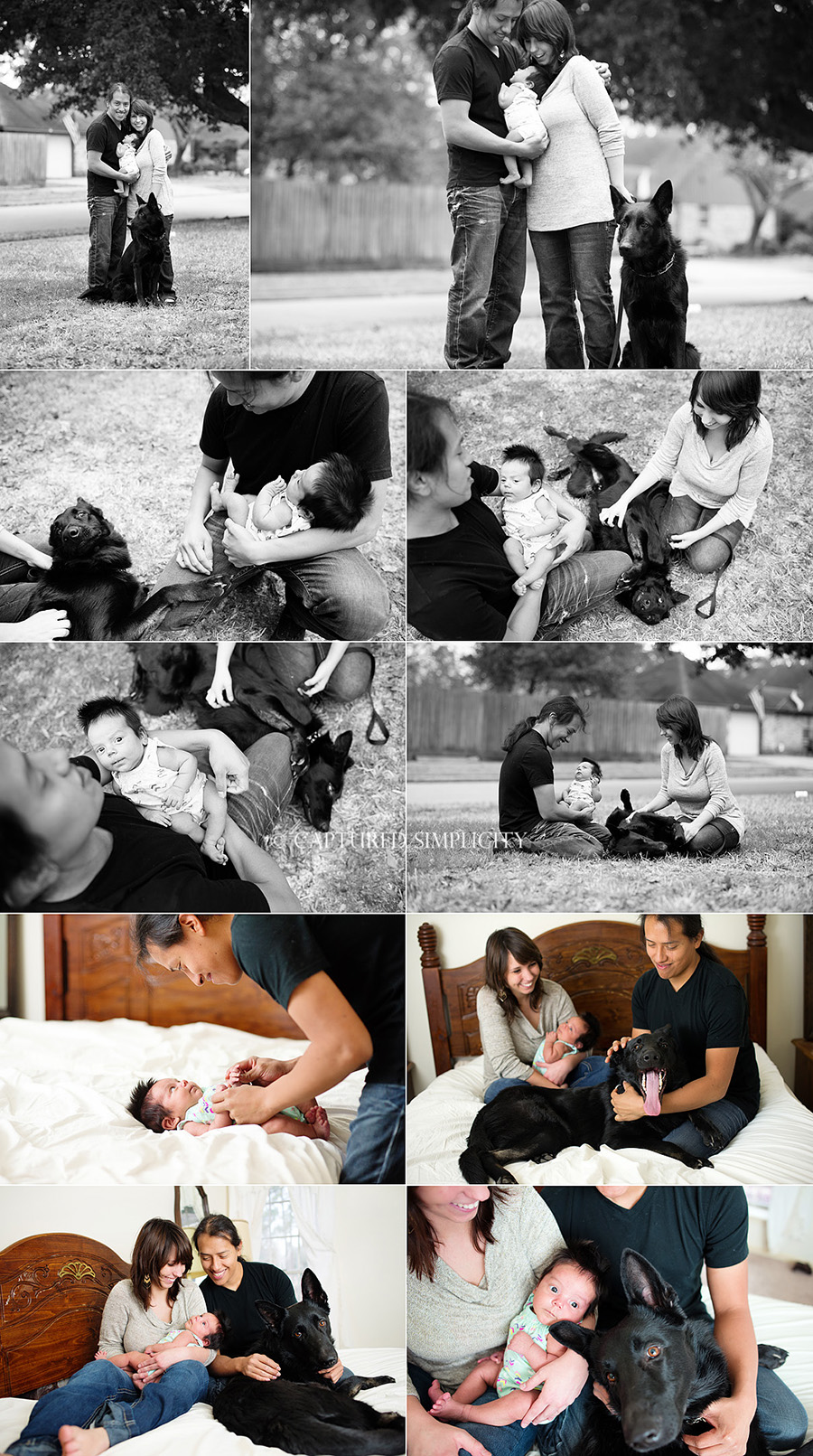 Newborn Photography Houston Texas