In a million years you would have never convinced me that when I was 'grown' I would be a professional baby photographer.  I mean, I knew people had their babies photographed professionally, but it seemed so rare that one could actually make a living doing such.  Certainly, I would guess in the last 10 years or so, baby photography, in particular, newborn baby photography has really boomed.  I would guess it's because of the boom of digital photography, but surely it's a combination of many variables.  Who knows exactly.
Never the less, here I am photographing babies, children and families.  It's almost like a dream.  I'm not sure what I enjoy more…taking the photographs or seeing the results in the photos themselves.  When I'm at a session, it's so much fun, but I guess part of that is knowing what the final result will be.  It is so rewarding, this job.  I mean, it is what it is…a job.  I'm not running a charity here. HA!  The term 'job' often times has a negative connotation.  Not sure why.  You should see it's full definition here.  But rest assured that in these moments I don't see it as negative at all.  It's more like a gift of opportunity that has been given to me for a time.  I can only hope that for many, many years to come I will still be able to offer families lasting memories in pictures professionally.
For now, I just enjoy each session to the fullest….soaking in getting to know each family and watch their children grow.  It's such a wonderful thing.
This family and little guy were no exception.  <3  I so loved his swirly hair, his very big feet, long toes and beautiful skin.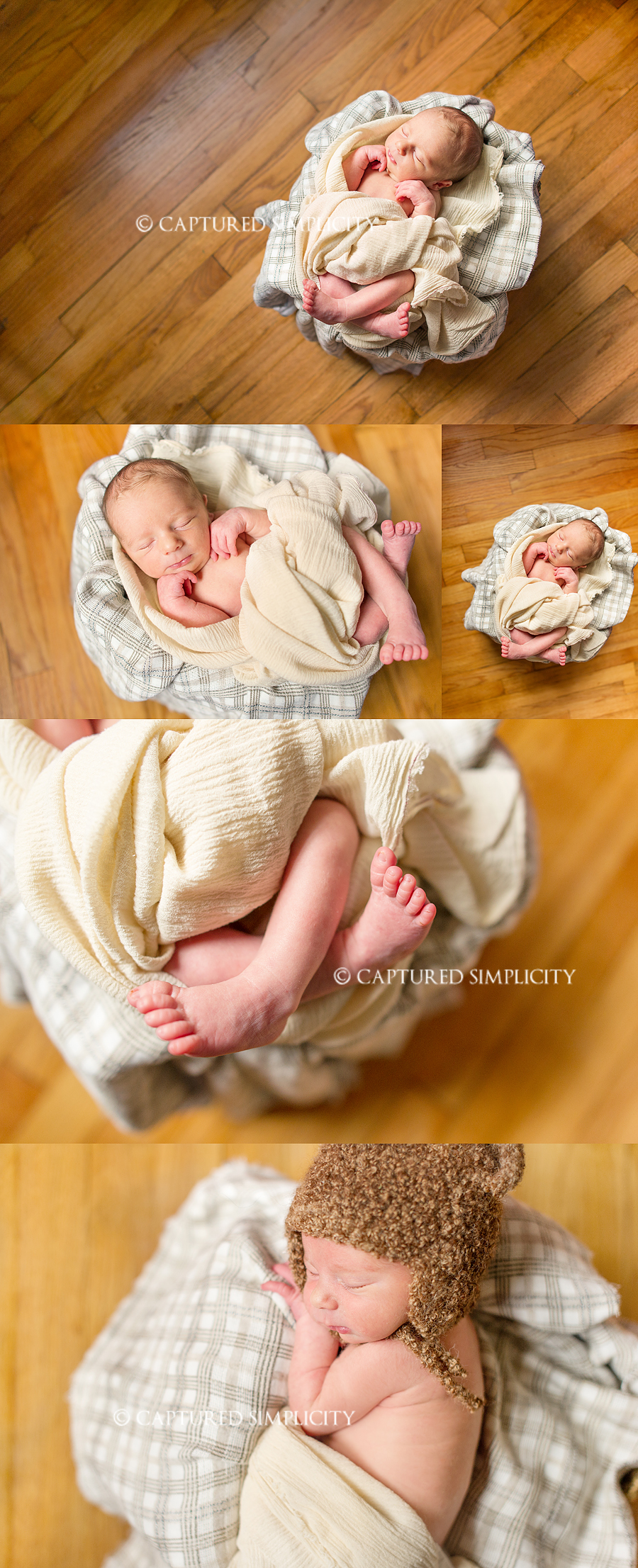 { birth, newborn, maternity, baby, child & family photography in Houston, The Heights, Montrose, Bellaire, West University, River Oaks, Rice Village, The Woodlands and Cypress, Texas }
Come follow me on Google+
Houston Texas Baby Photographer