If you can look at the following pictures without wanting to jump on a trampoline, swing, hang, climb and play with bubbles, then you might want to have your pulse checked!  This lively sibling trio was so much fun to be around and a blast to photograph.  SO. MUCH. ENERGY!  Just being around them made me feel like I had been given a shot of adrenaline.  I really had to stop myself from setting down my camera and jumping right in to play with them.  (With such a great playground setup, could you really blame me?  Upon leaving, of course, I just couldn't wait to get home and take a nap!)
In addition to being filled to the brim with energy, these young people were also extremely polite and happily willing to accommodate all my photographic requests.  (This is something you don't always find with adolescents!)  It is obvious that their parents are doing something right in raising these three, which is so wonderful to see!
I love getting to take pictures of such lively, fabulous kids!  If you'd like to celebrate all the energy and awesomeness of your children (or yourself, if you want!), contact me and we'll discuss some fun photo shoot ideas!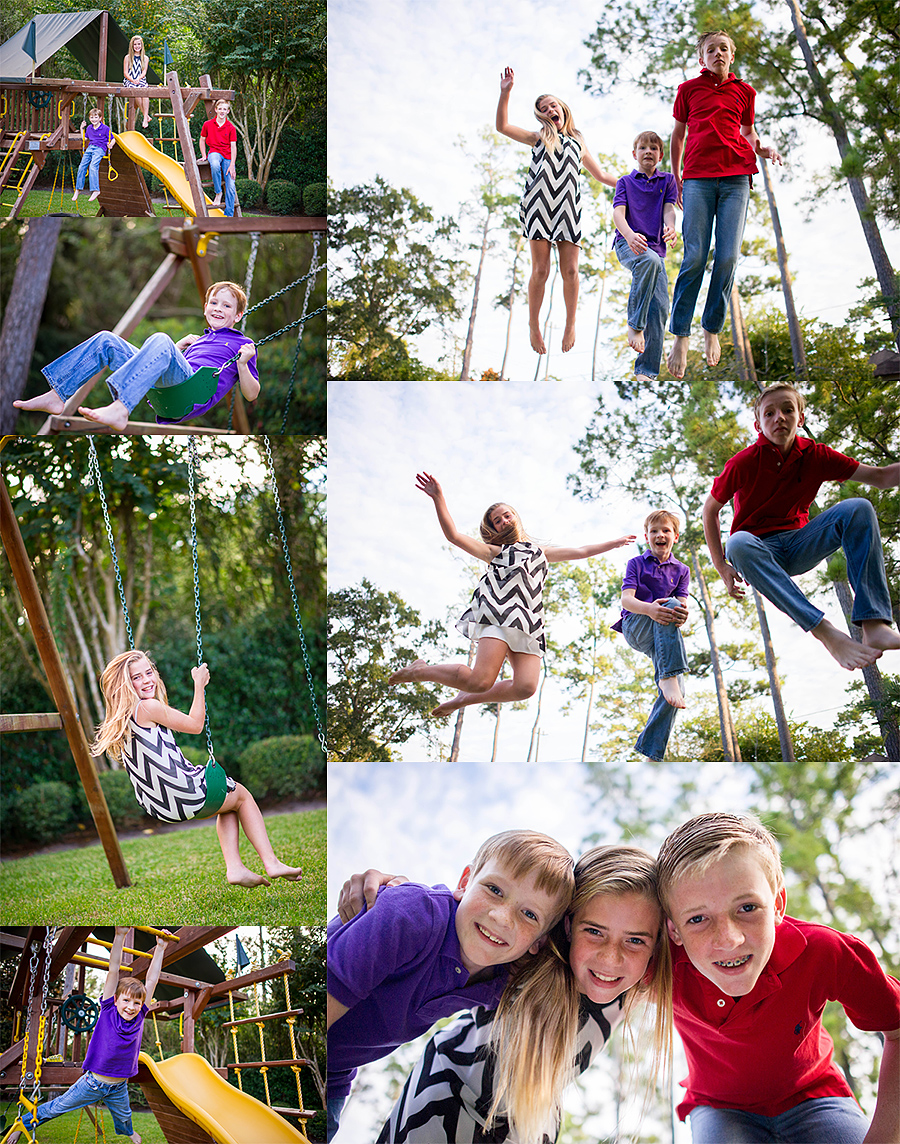 Houston Area Youth Photographer
birth, newborn, maternity, baby, child & family photography in Houston, The Heights, Montrose, Bellaire, West University, River Oaks, Rice Village, The Woodlands & Cypress