I have this lovely client who lives overseas part time.  She wants a wall display that includes smaller prints with frames so that she can more easily transport them with her on the journey.  (As great as it is to travel, you want to take "home" with you as much as possible!)  She selected a few of her favorite images from two sessions we've had together.
I've designed three options for her wall display.  The cool thing about these wall displays is that if you like the overall design, but need it on a smaller scale, you can remove the mats from the images with mats and use smaller frames.  This will give you a similar look and feel, but for a smaller space.  So instead of an 8×10 with an 11×14 frame, you will simply have an 8×10 image in an 8×10 frame.  😉
Which one do you like the best?
OPTION A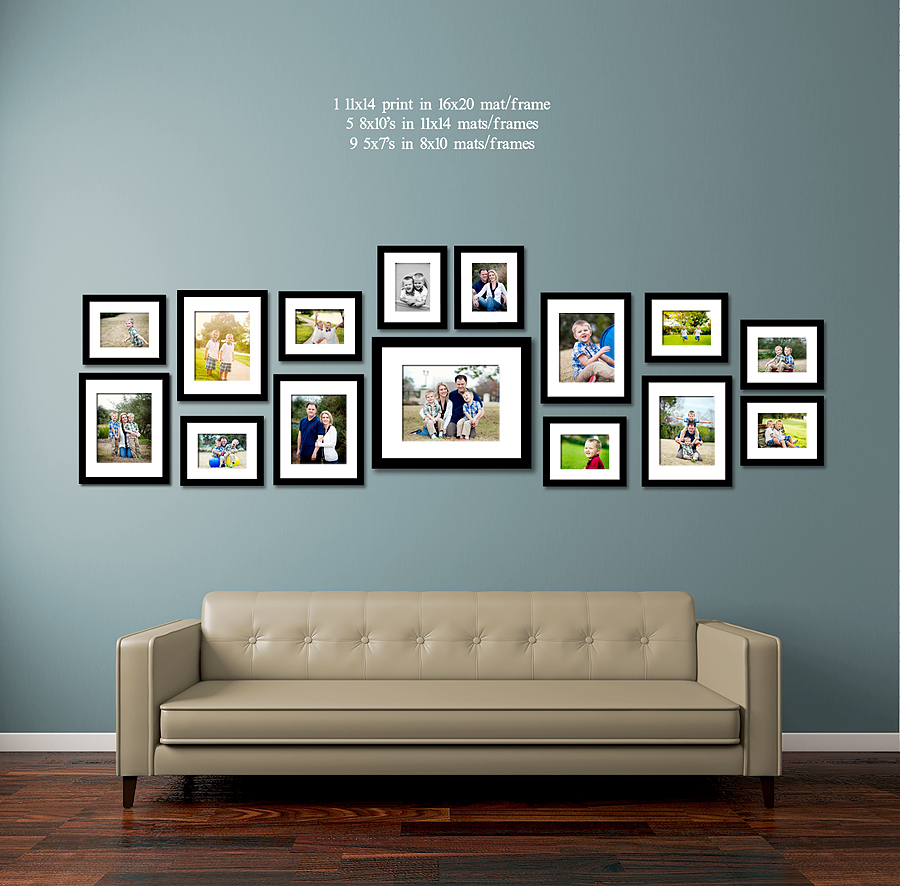 OPTION B
OPTION C
Wall Display Ideas
birth, newborn, maternity, baby, child & family photography in Houston, The Heights, Montrose, Bellaire, West University, River Oaks, Rice Village, The Woodlands & Cypress