Houston photographer, yep, that's me.  Hello and welcome to my blog.
I photograph mostly kids and families.  I so much enjoy capturing children in their sort of element as we will call it.  Most often this means sharing moments with them and something that they love at this stage in their life.  For this sweet 4 year old, his Legos are basically his most favorite thing in the world right now.  He is not only in love with Legos, he actually has a real talent for putting more advanced projects together with no instruction.  Maybe engineering in his future, you think?  I mean, this boy loves these Legos.  Or maybe that's really an understatement.  This boy is completely smitten and addicted to his Legos.
I would very much like to photograph your child doing something they are loving at the age they are now.  Maybe that's Legos.  Maybe it's playing with Barbie dolls or something like that.  It is such a personal experience to have me in your home, but I will make it as memorable as possible.  Contact me and let's plan a session that is catered to your child and what they enjoy.  I promise you will not regret it.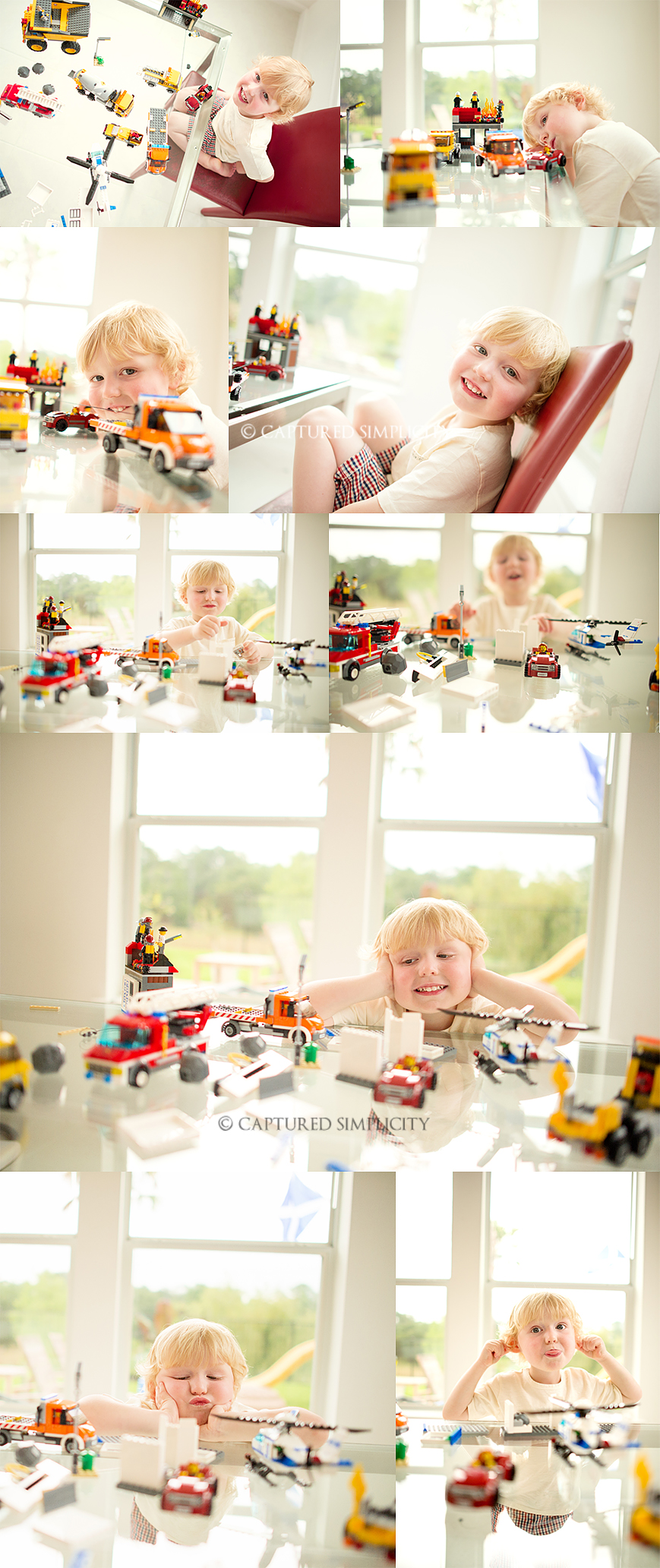 How about offering the gift of photography to a special someone?  Custom photography makes a great baby shower gift.  It also makes a really fantastic birthday gift or Mother's Day gift.  Share your love of photography with someone that you care about.   I suppose that I am a little biased of course, but I do feel that it would be one of the greatest gifts you could give someone.
Houston Photographer
birth, newborn, maternity, baby, child & family photography in Houston, The Heights, Montrose, Bellaire, West University, River Oaks, Rice Village, The Woodlands and Cypress, Texas