Oh how I've enjoyed watching this little guy grow so big!  I've been so privileged to photograph him as a newborn and many milestones after that and now he is over two years old.  We recently went to the zoo and got some shots of him and his wonderful parents there.  The Houston Zoo is actually pretty good zoo.  I mean, it's no San Diego Zoo, in California, which I recently got to visit and was so awesome I can't even begin to tell you…but still, the Houston Zoo is certainly worth a visit if you are in the area.  😉  So check it out!!
On this particular day, even though there where were not as many animals out as we would have liked to get this little guy exicited, we did find this amazing little rope playset that we were able to get this little guy very…and I mean, VERY excited about.  He was hesitant at first…needing encouragement and help from mom and dad with every step….but then he got the hang of it real fast and then there was no stopping him.  I was lucky to get some fun shots still.  And it is a bit…well, maybe a lot of luck actually getting these sorts of shots.  Why?  Well, first of all, trying to focus on a subject through little holes  or squares in this case…and less we not forget a subject that is moving basically non stop….well, they are pretty difficult shots to get, but just like with all such things, I am up for the challenge and will do my best, but then it will quite a bit of luck in the end if you get even a 'money shot' or two.  hehe
I mean, maybe some people can get these shots like in their sleep, but I think those people are more of a rarity.
So here it is…my 'money shot' of the series.  I am so happy with it I can hardly contain myself.  <3
If you would like to have your family photos done at the Houston Zoo, please contact me!  I would love to take more photographs at such locations!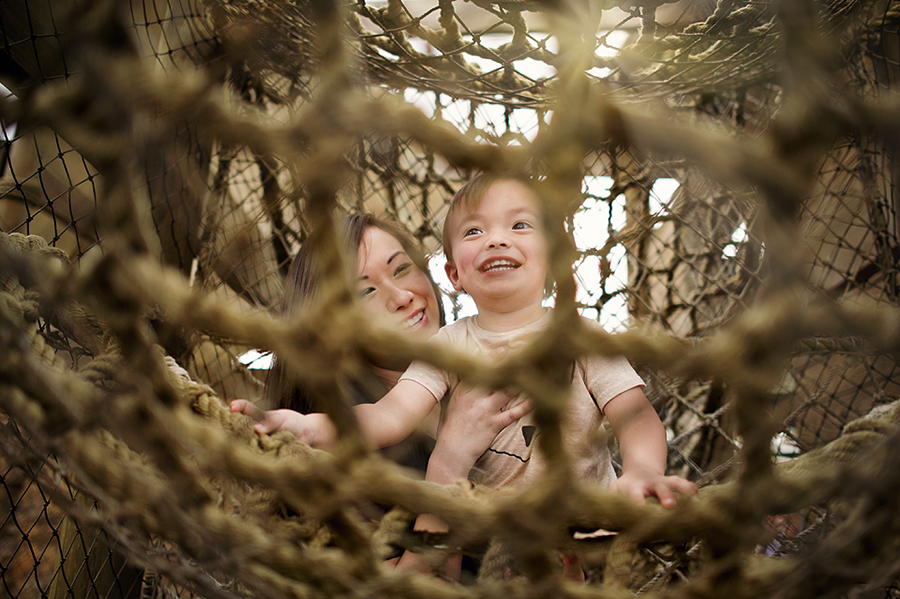 { birth, newborn, maternity, baby, child & family photography in Houston, The Heights, Montrose, Bellaire, West University, River Oaks, Rice Village, The Woodlands and Cypress, Texas }
Come follow me on Google+
Houston Child Photographer