As I was wrapping up editing on a recent newborn session, I fell in love with one particular photograph.  When I processed in in black and white, it made me love it even more.  As you likely know, most photographs are printed with square edges, right?  Well, I've never thought much about it really.  Pictures have square corners.   But for this photograph, for the first time I thought, "What if the corners were rounded?"  Would it make a different in the feel of the image?  Well, I think it did.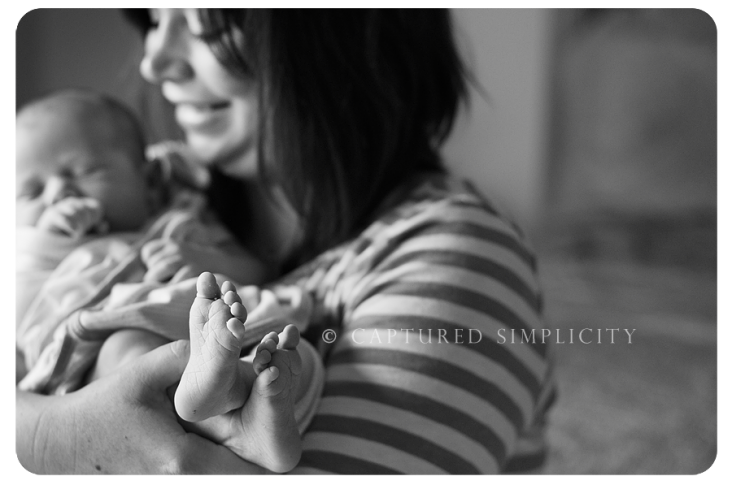 I had never made rounded corners in Photoshop before, so with a little help from good old Google, I quickly found out how easy it is!
You might be thinking…well, that looks great on your blog, but how do you get a print with rounded corners??  I was wondering the same thing.  And this is what I have come up with.  Since wallet size prints are the only ones I know of that you can get die cut (with rounded edges), I will need to get creative.  A digital mat, of sorts, will need to be created that frames the photograph which can be easily printed.  It would look something like this: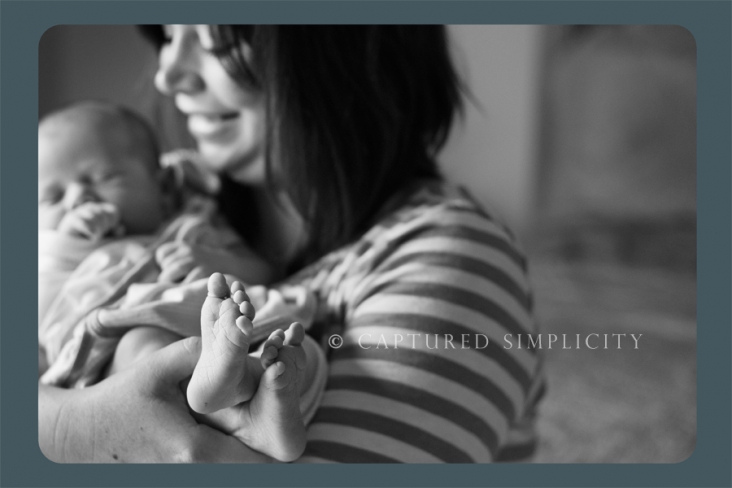 Which could be  printed on canvas and displayed in a room like this: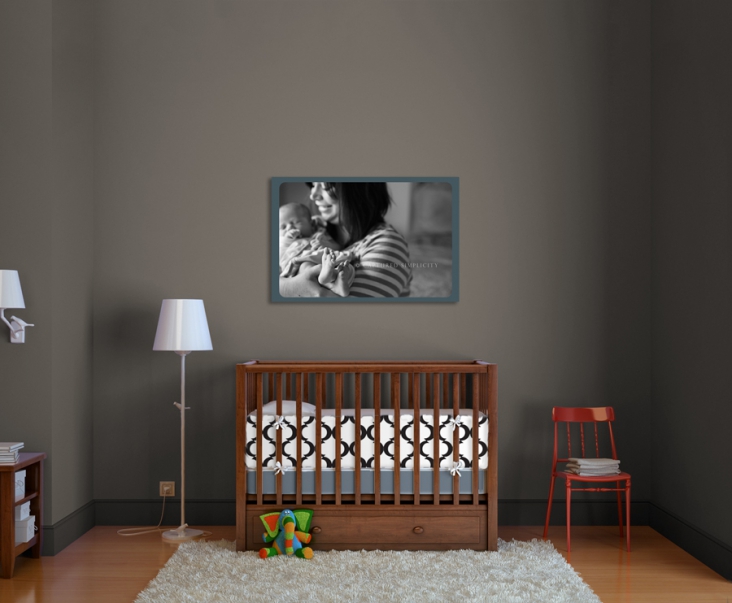 If there is a photograph from our session that you feel would be a good candidate for a rounded edge transition, let me know.  I'd love to make something unique for you in the border color of your choice.  

Conroe Newborn Photographer
birth, newborn, maternity, baby, child & family photography in Houston, The Heights, Montrose, Bellaire, West University, River Oaks, Rice Village, The Woodlands & Cypress
Google+