A most unfortunate thing recently occurred.  I lost a ton of posts from my site.  A tragic loss not only because there was no rhyme or reason to it, but because it was hours upon hours of work lost…basically forever.  So here I am left to first of all tell you that never assume that your site is being backed up.  If you don't know how to back up your site yourself, pay someone to do it.  When valuable data is lost, I promise you that having a recent backup will allow you to be back up and running smoothly and quickly.  Trust me when I tell you that the very last thing you want to ever here is that your work is lost forever.  It is a heartbreaking feeling that will make you want to scream an vomit.  Sorry for the transparency, but I never want anyone to go through what I've just gone through.
With that said, I will now be spending days attempting to repost all the post that went missing.  Many of which will be photos only with no text because unfortunately I simply do not have the time do invest in writing, which makes me terribly sad, but compromise must be made to move forward, right?  Going to just pick and choose in attempt to be most efficient.
For now, here is a little wall display I created.  Super cute, right?  Even if I can't recall what the sizes are, you can still get the lovely idea.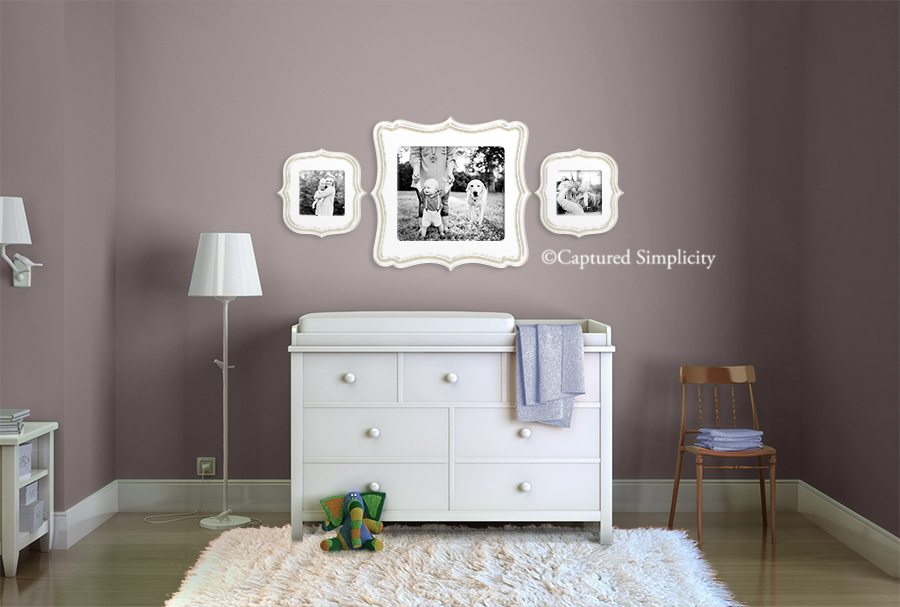 {birth, newborn, maternity, baby, child & family photography in Houston, The Heights, Montrose, Bellaire, West University, River Oaks, Rice Village, The Woodlands and Cypress, Texas}
Come follow me on Google+
Baby Photographer Houston TX