As one of the many Houston Family Photographers, I often times get to photograph families over and over as they celebrate milestones.  For some, a milestone is when a new baby arrives.  For some of my clients, milestones are every couple of months.  On average, most of my clients come to me once a year and then a few come every couple of years. I do recommend having professional photographs taken of your children at least every other year especially when they are young because they change SO VERY MUCH! But hey, I get it.  Life is crazy and more often than not, it is really just a case of forgetting to schedule or just feeling overwhelmed trying to fit photos on the calendar.  Let me be the first to say, pro photographs should not be 'stressful'.  Just get on the calendar….get your session booked….don't think too much about it.  Put on your favorite outfit.  Let your kids wear something they feel comfortable in (and that is bearable for you-ha!) and well, you may need to help your husband a little more (hehe) then let's do this! 😉
I'm booking sessions for Fall 2017 already!  I know, cray cray! Message me to snag one!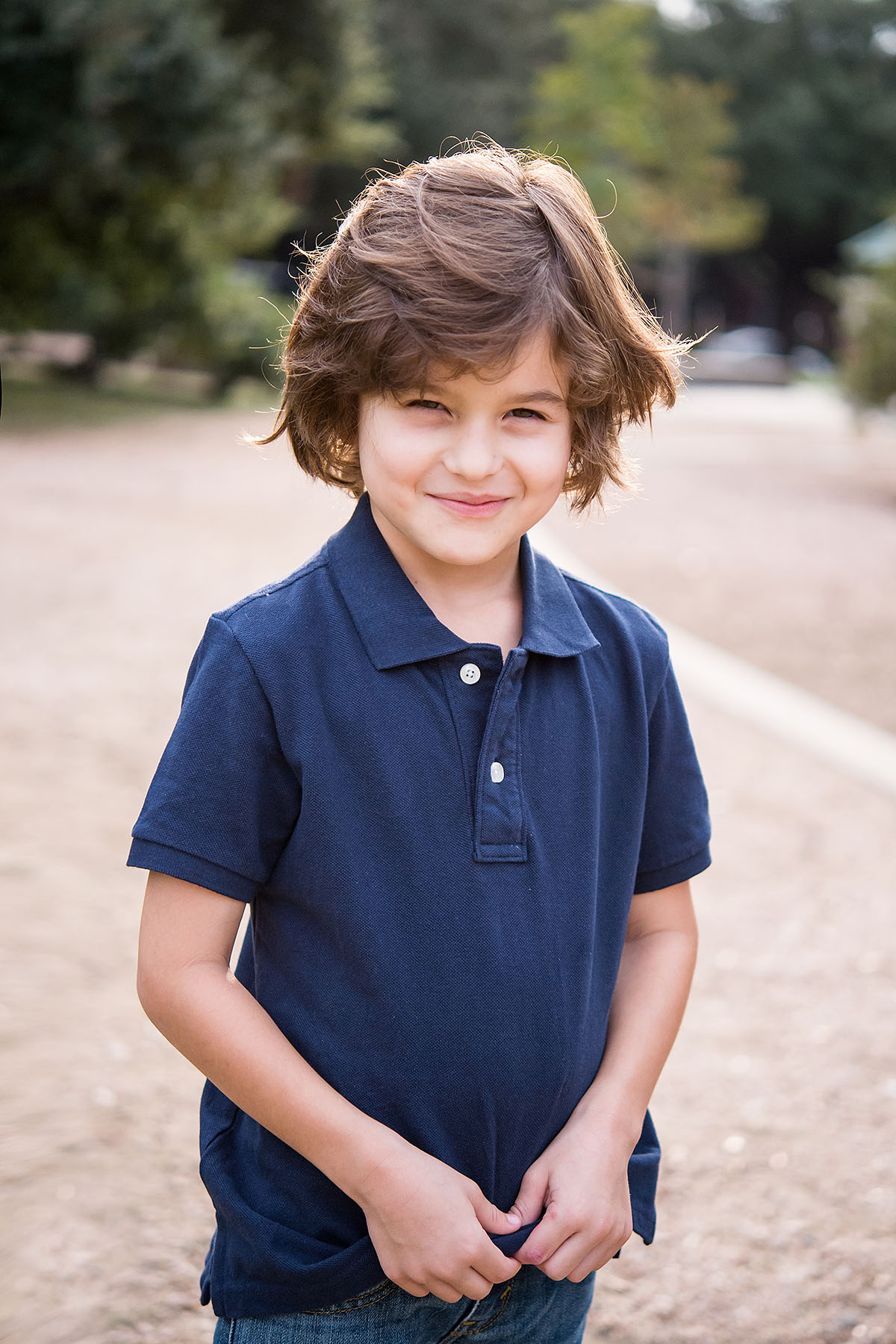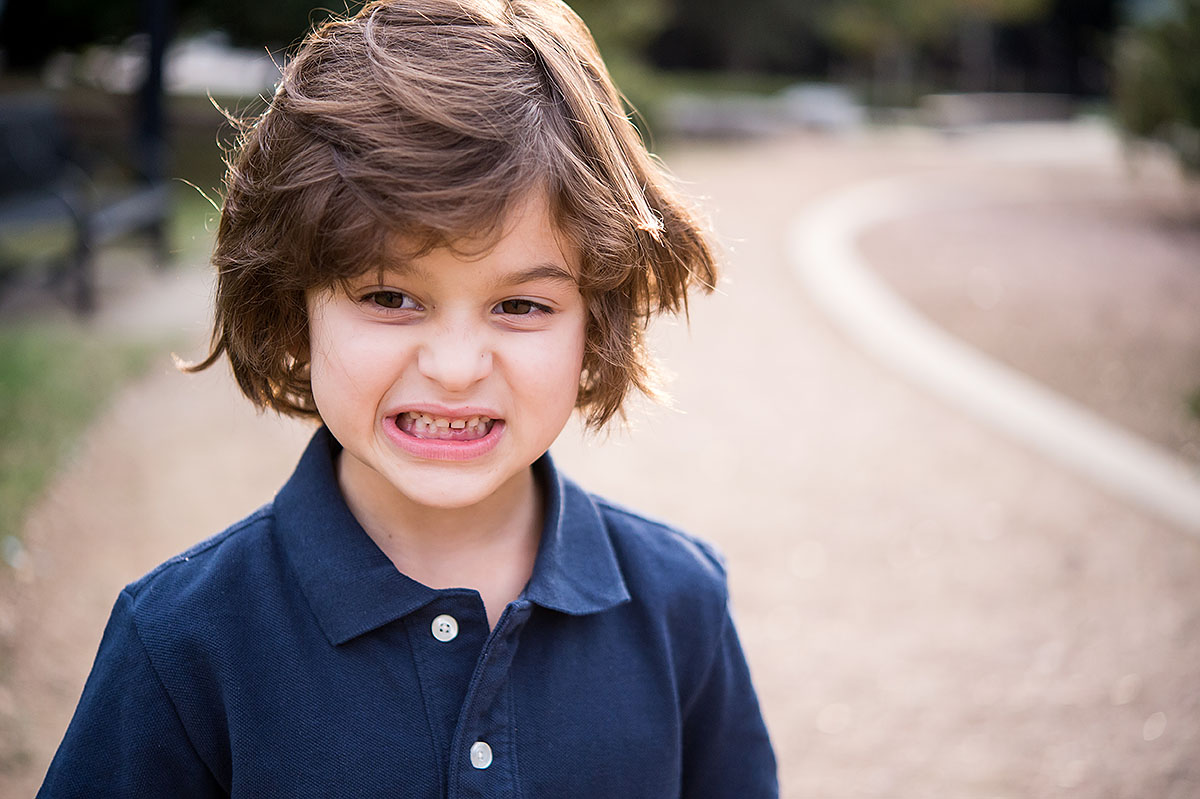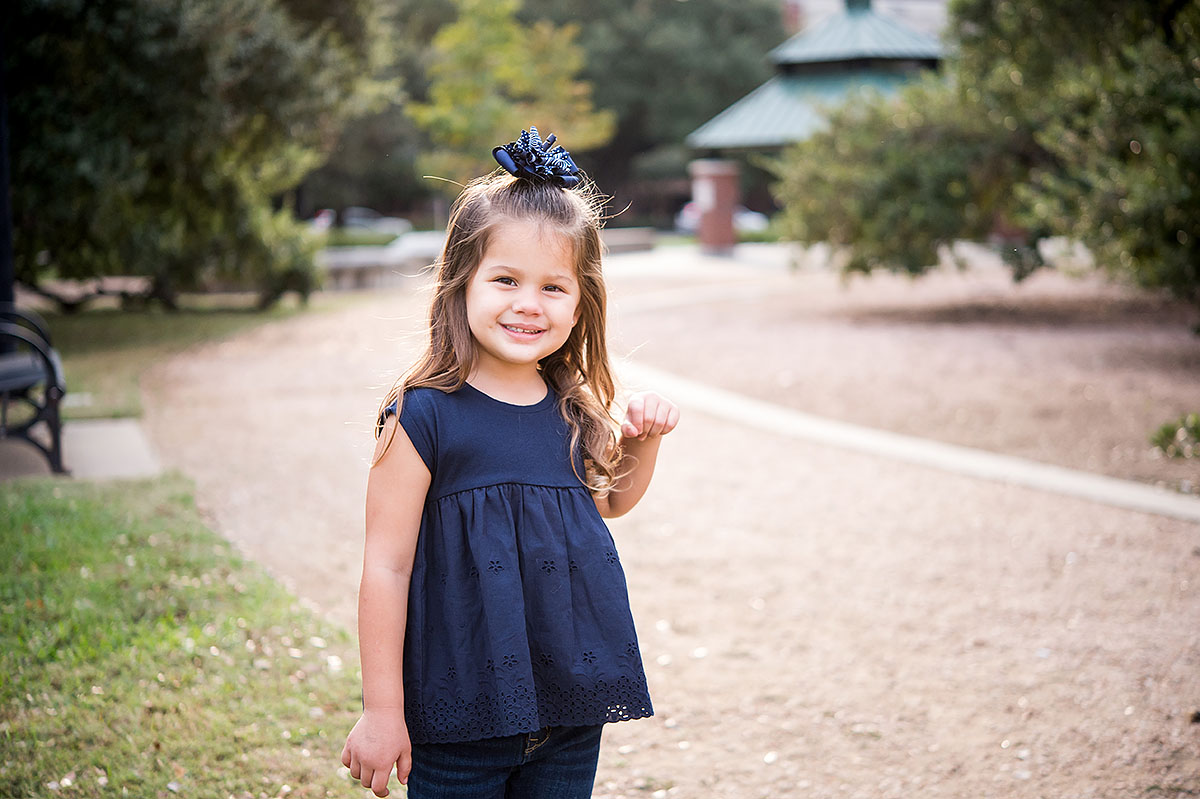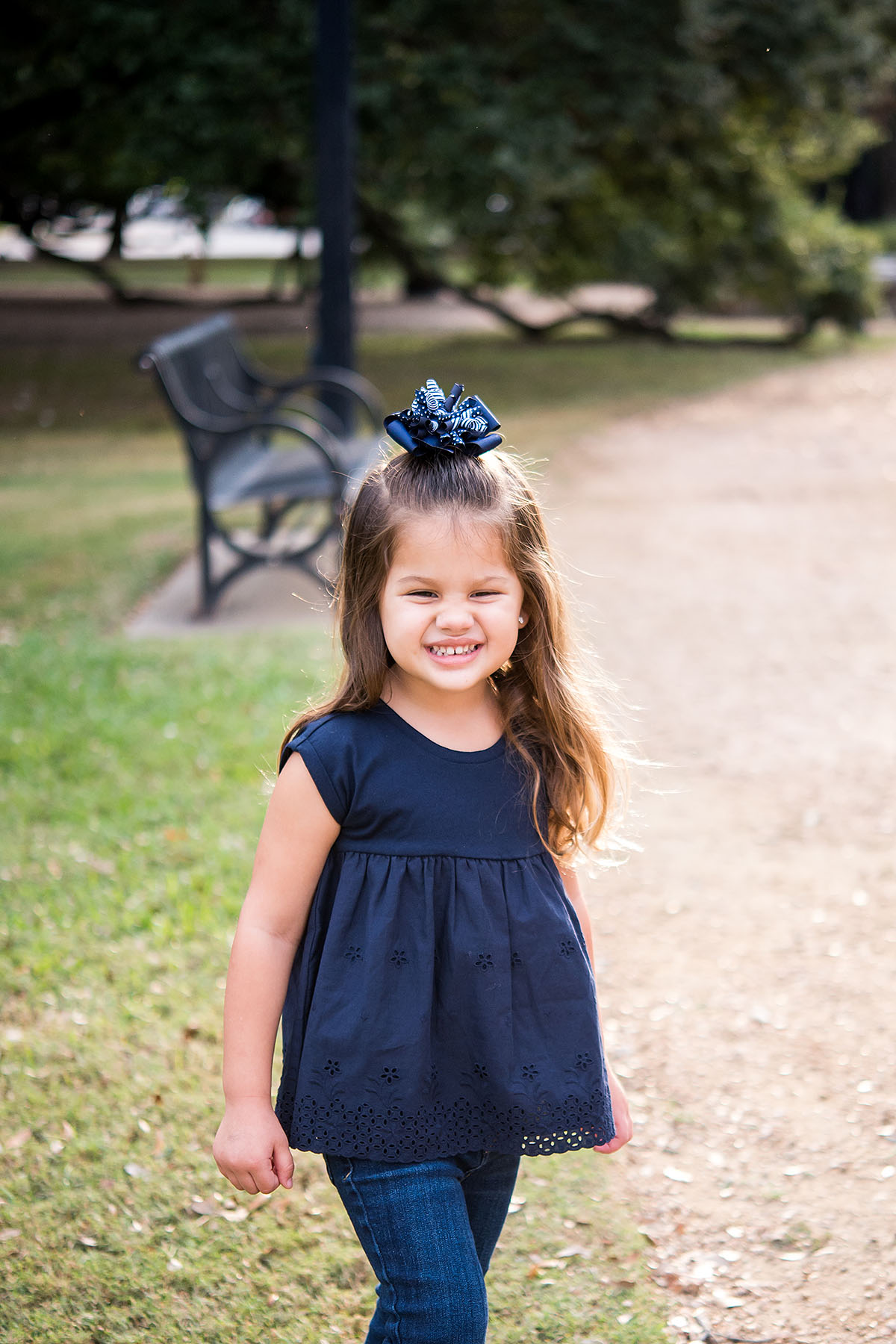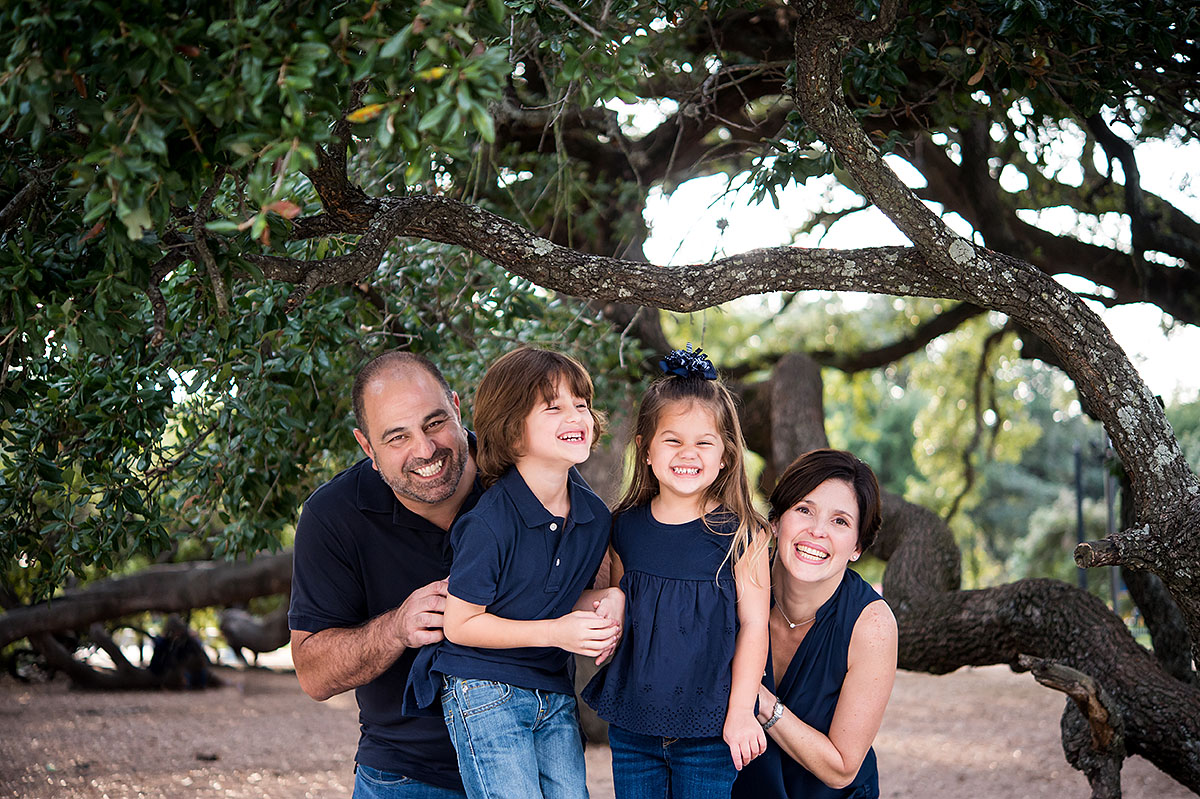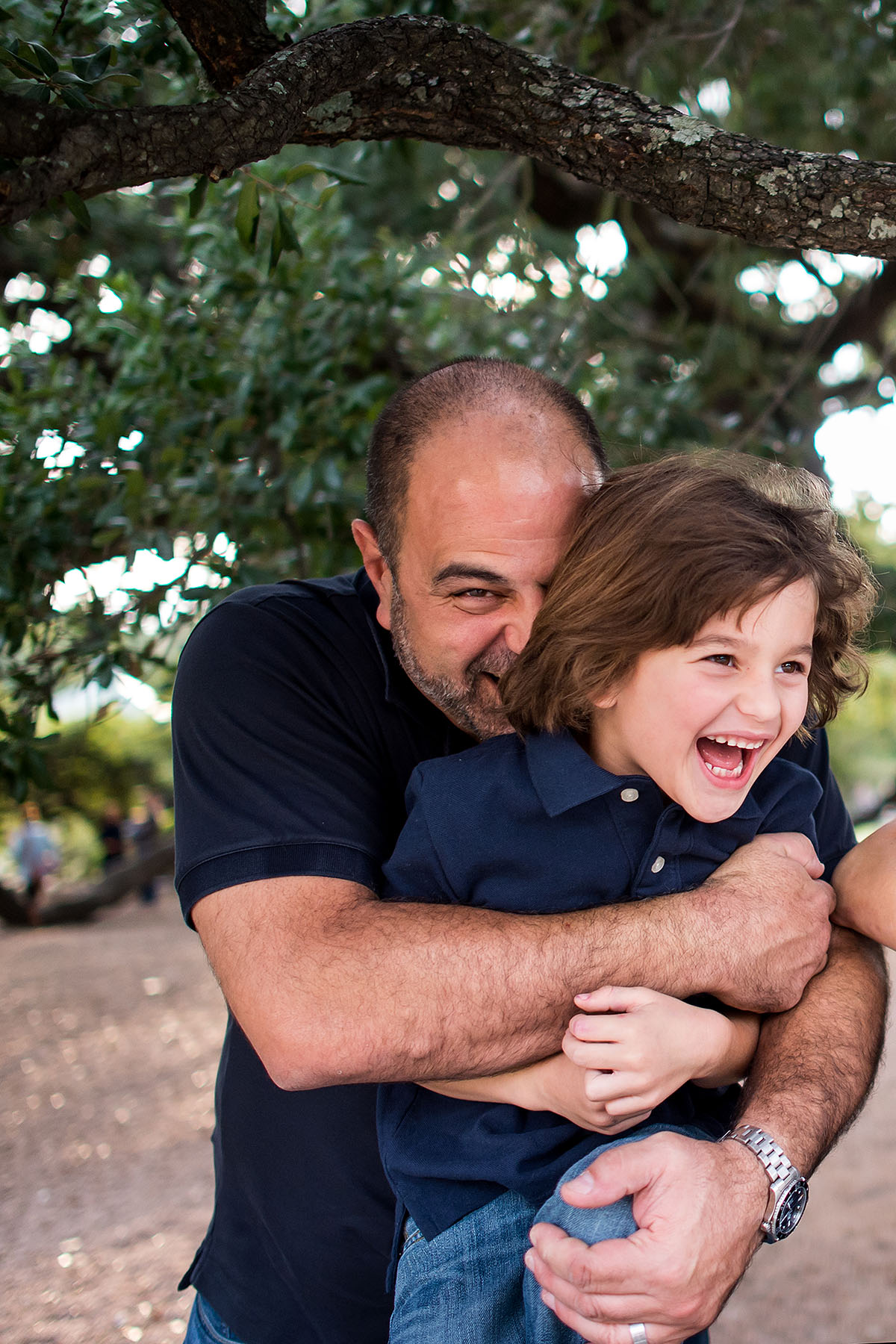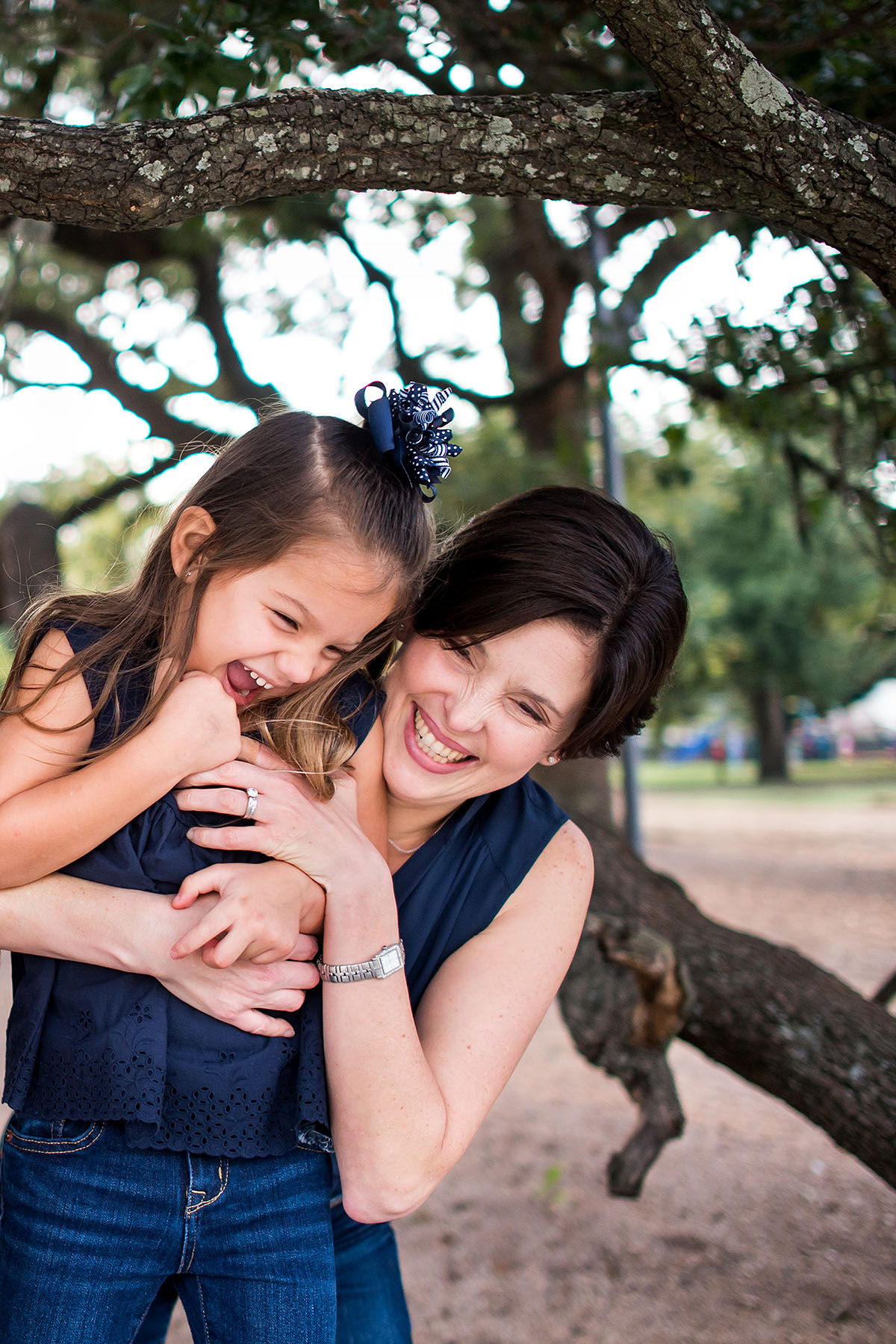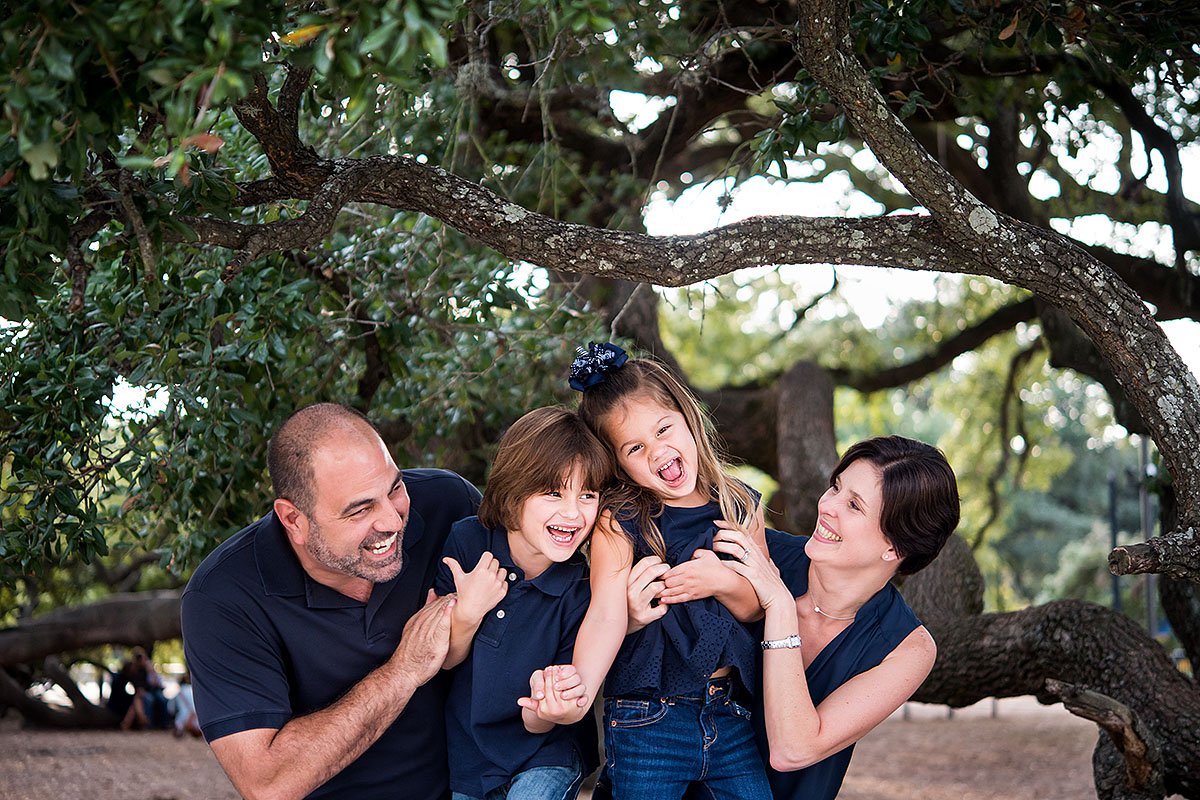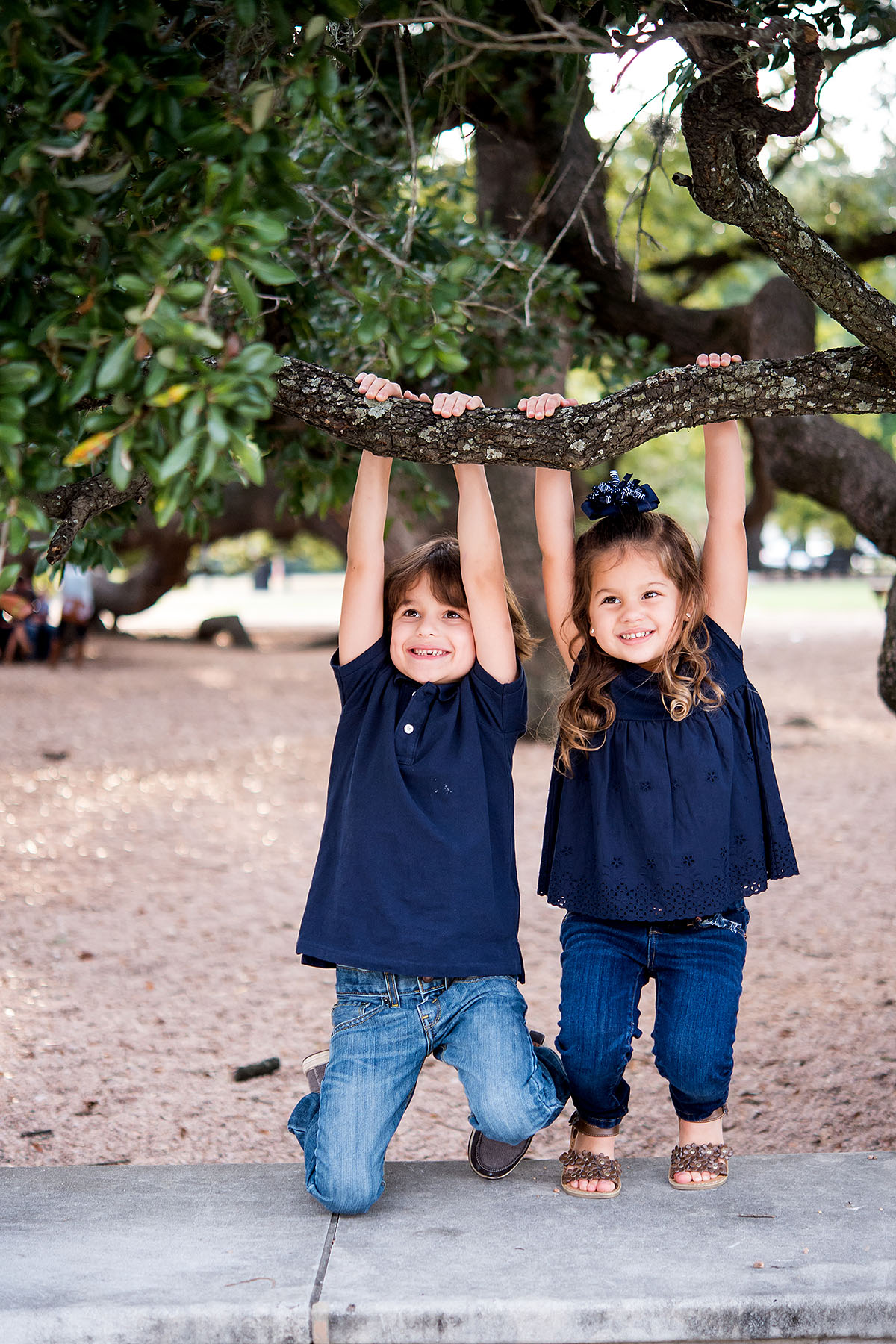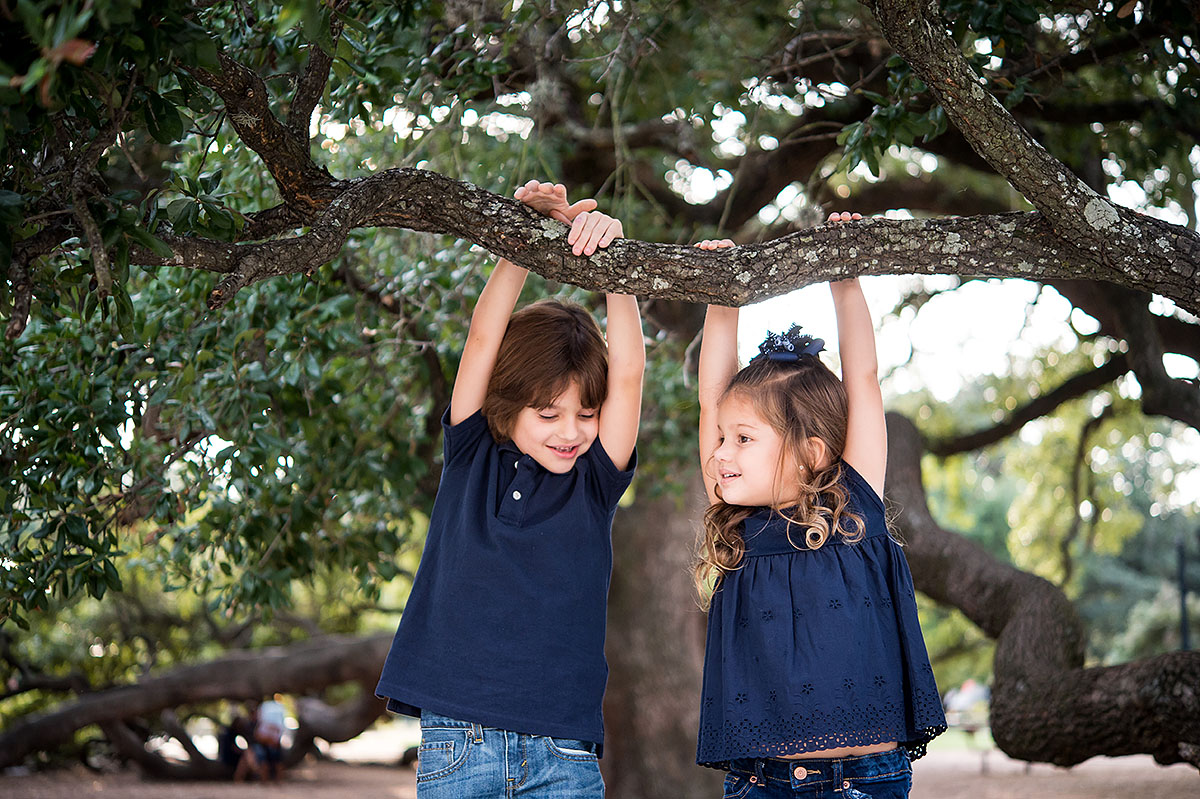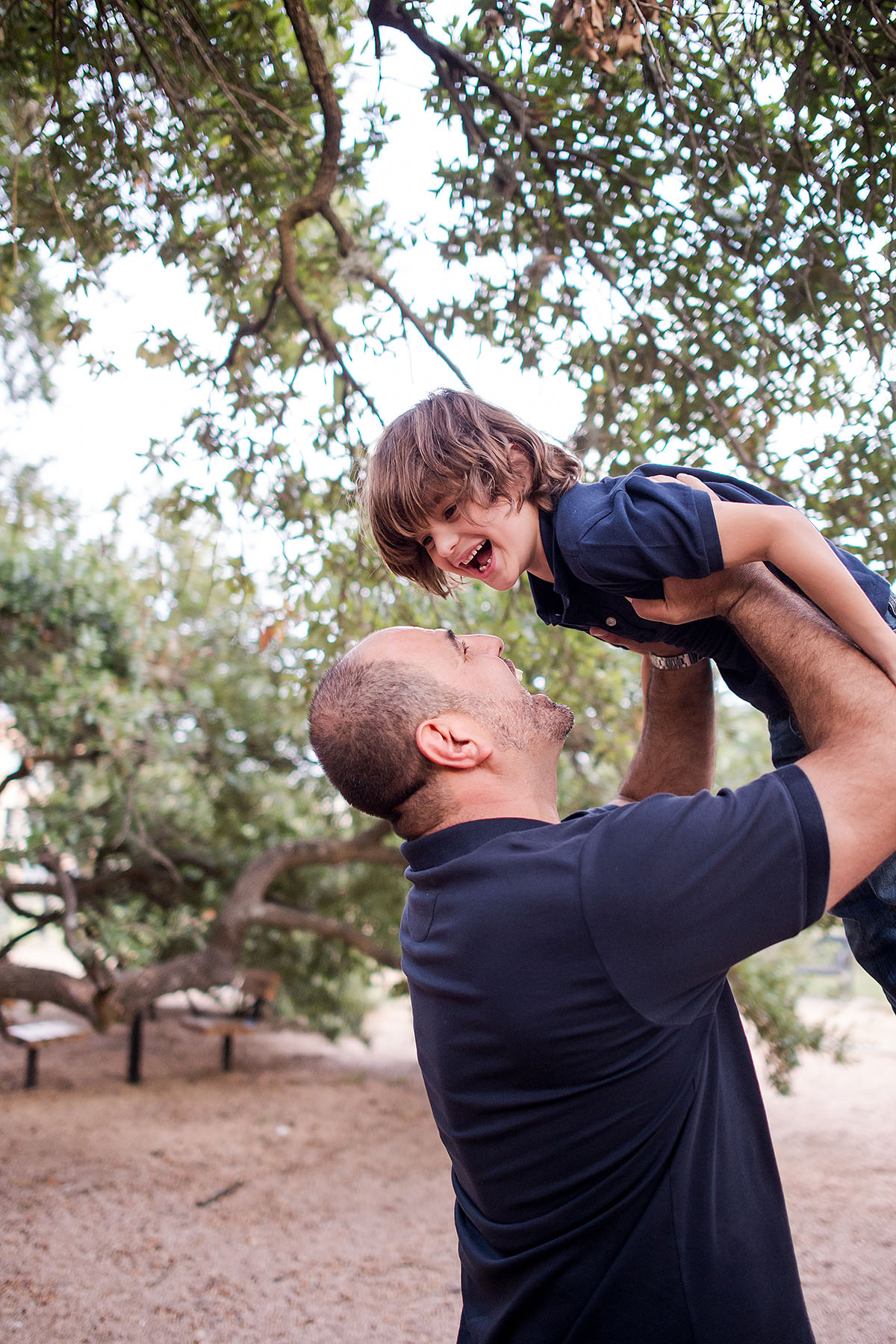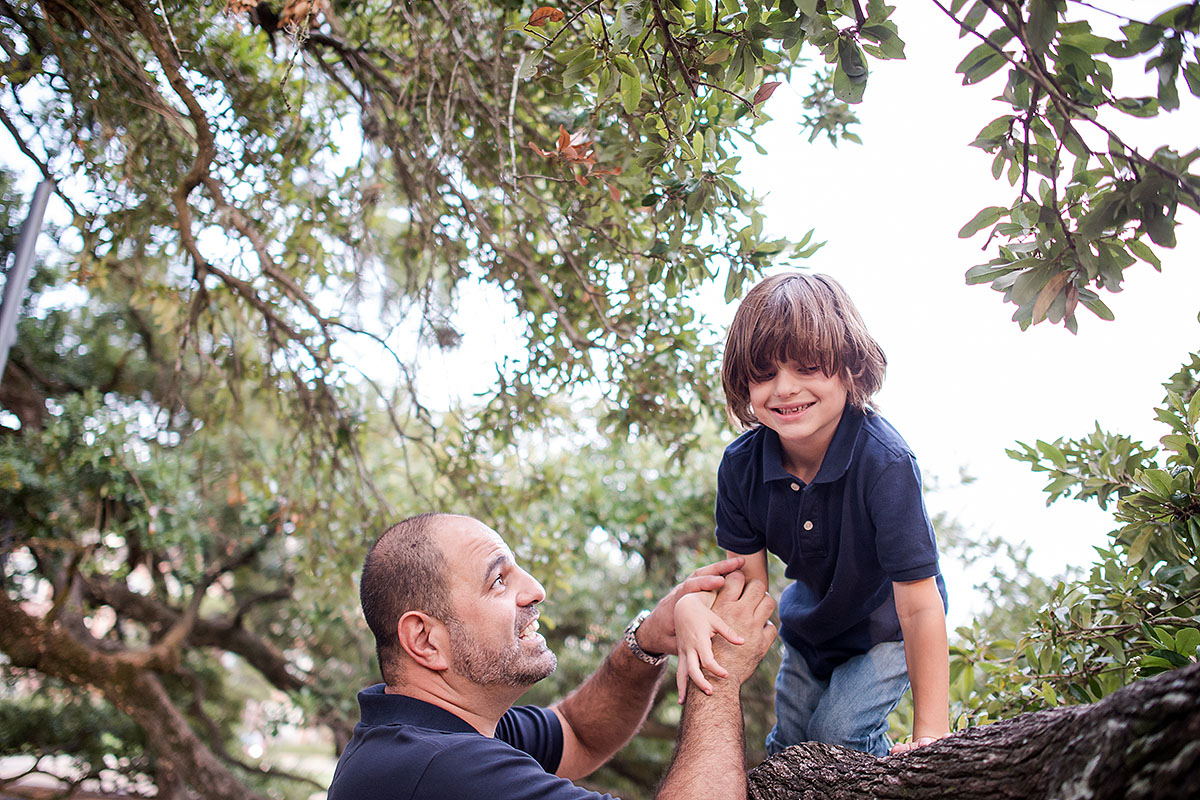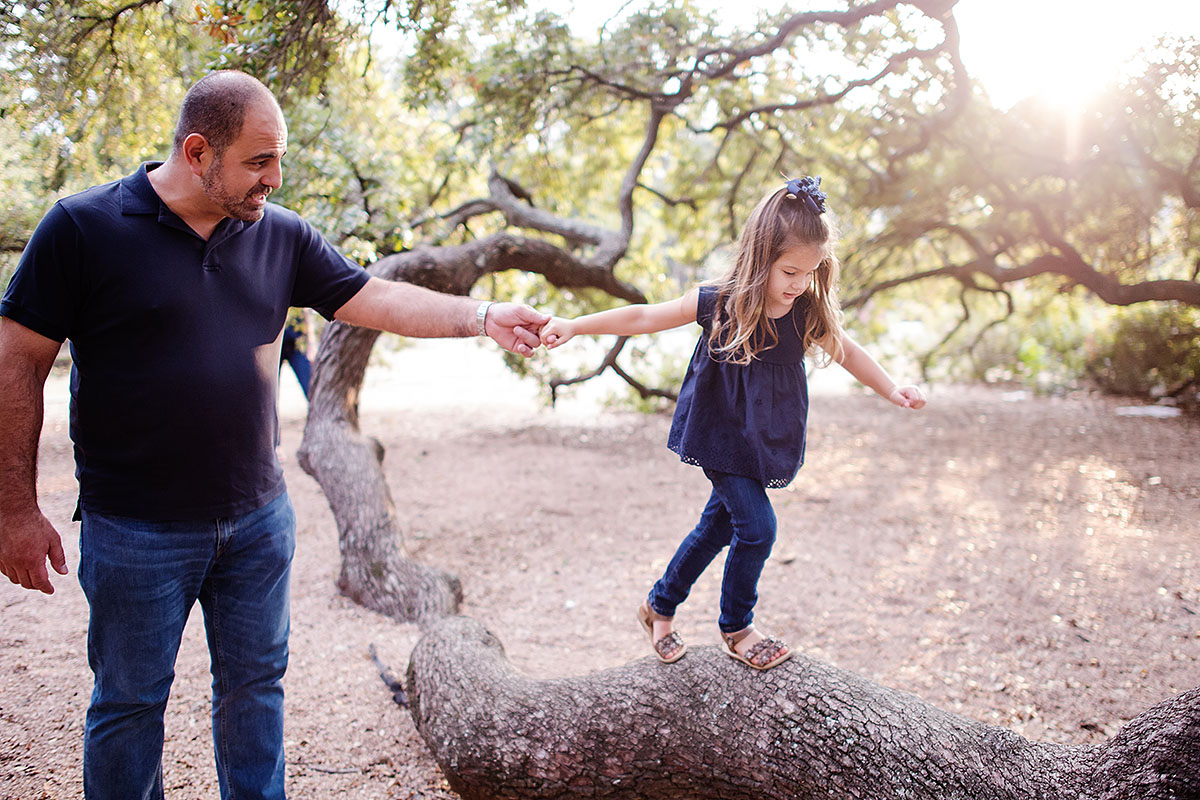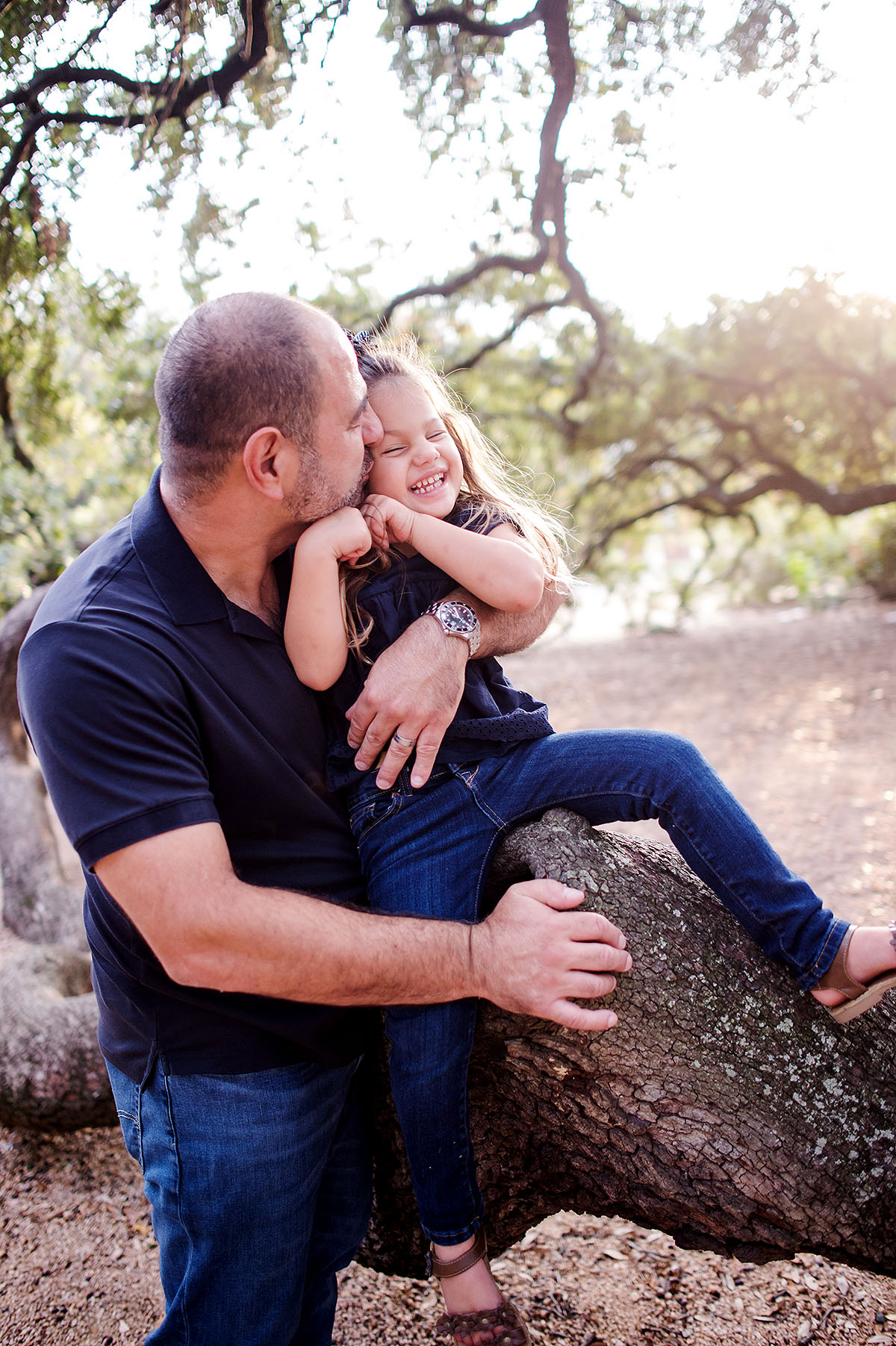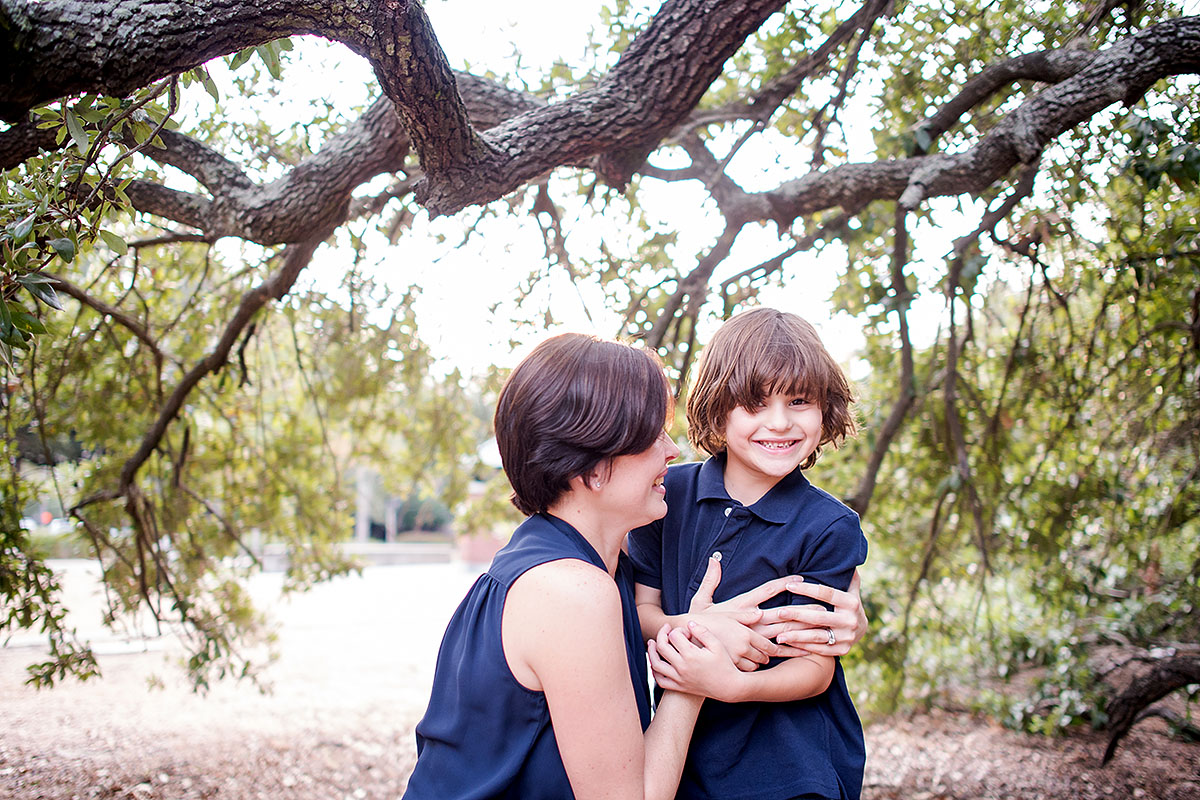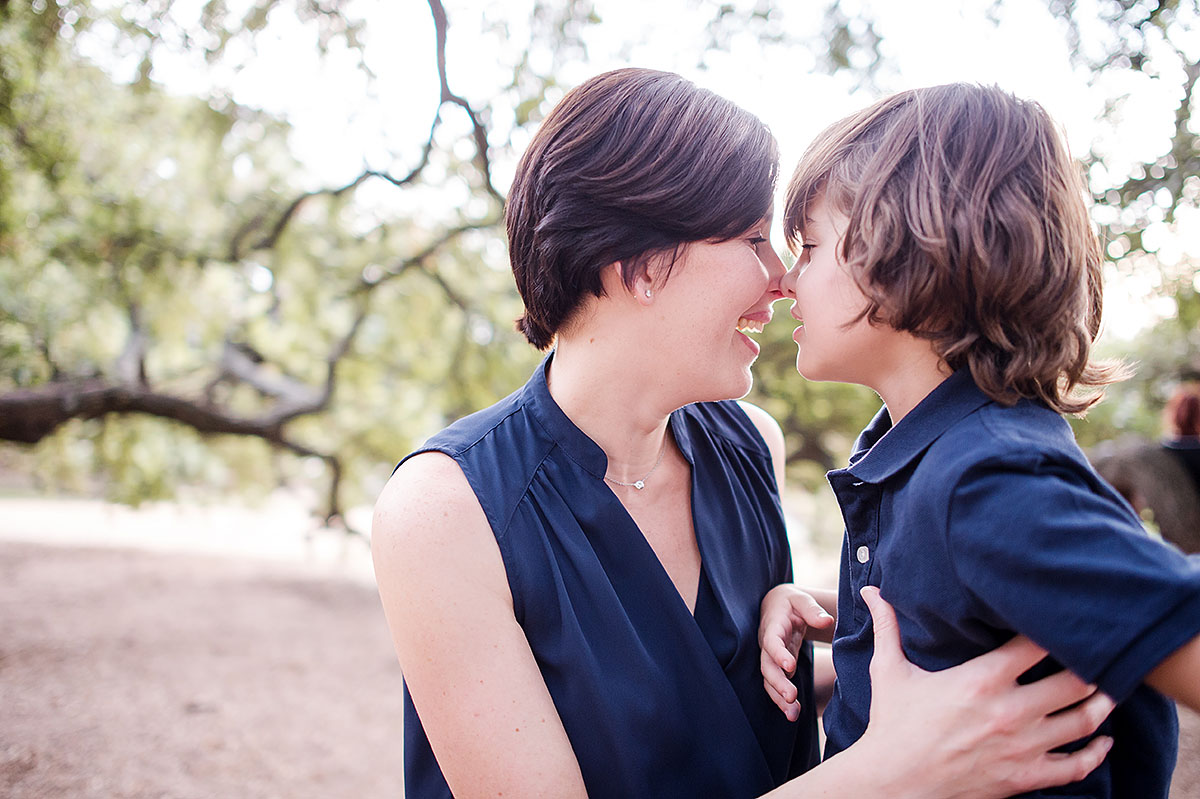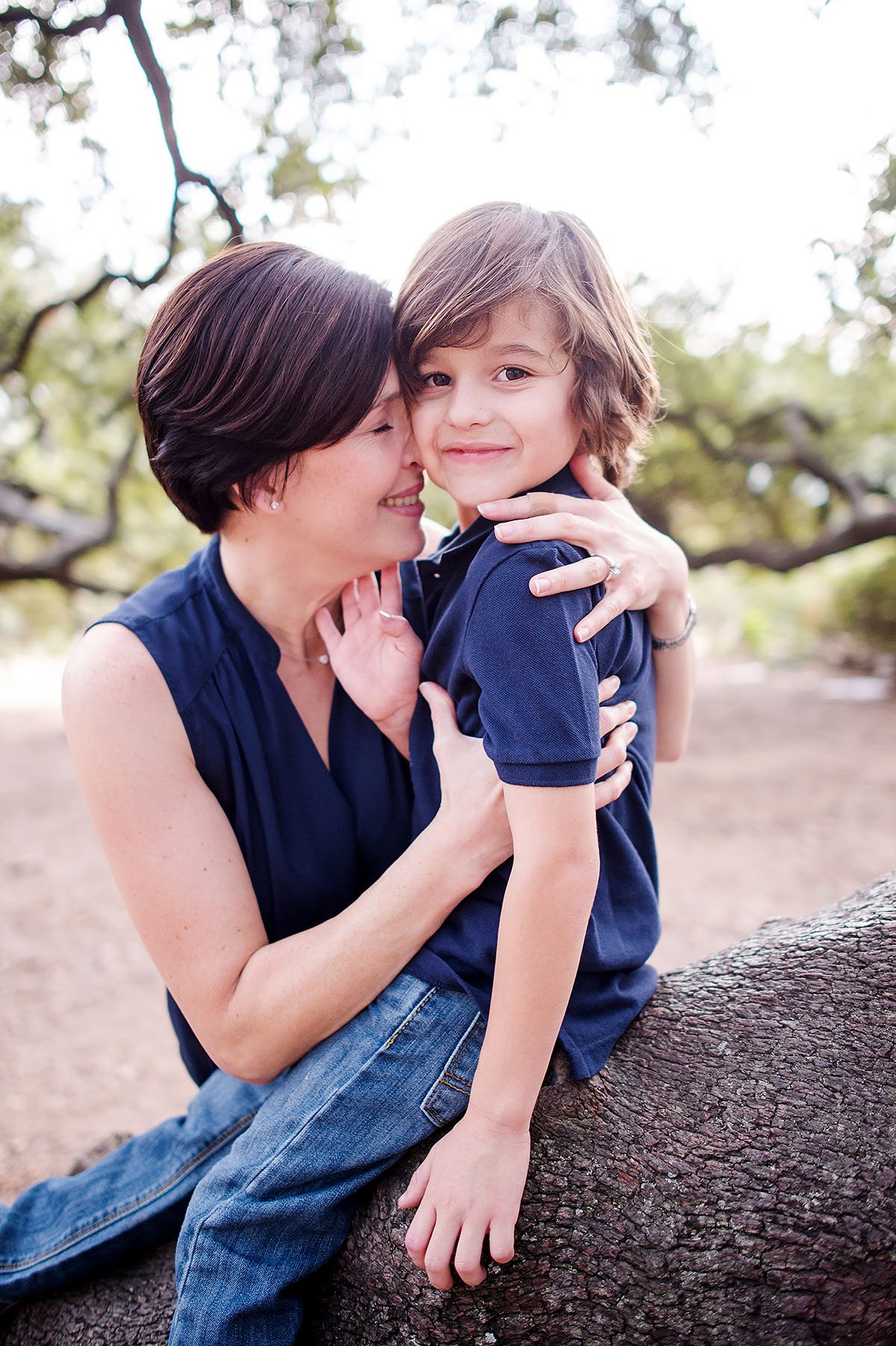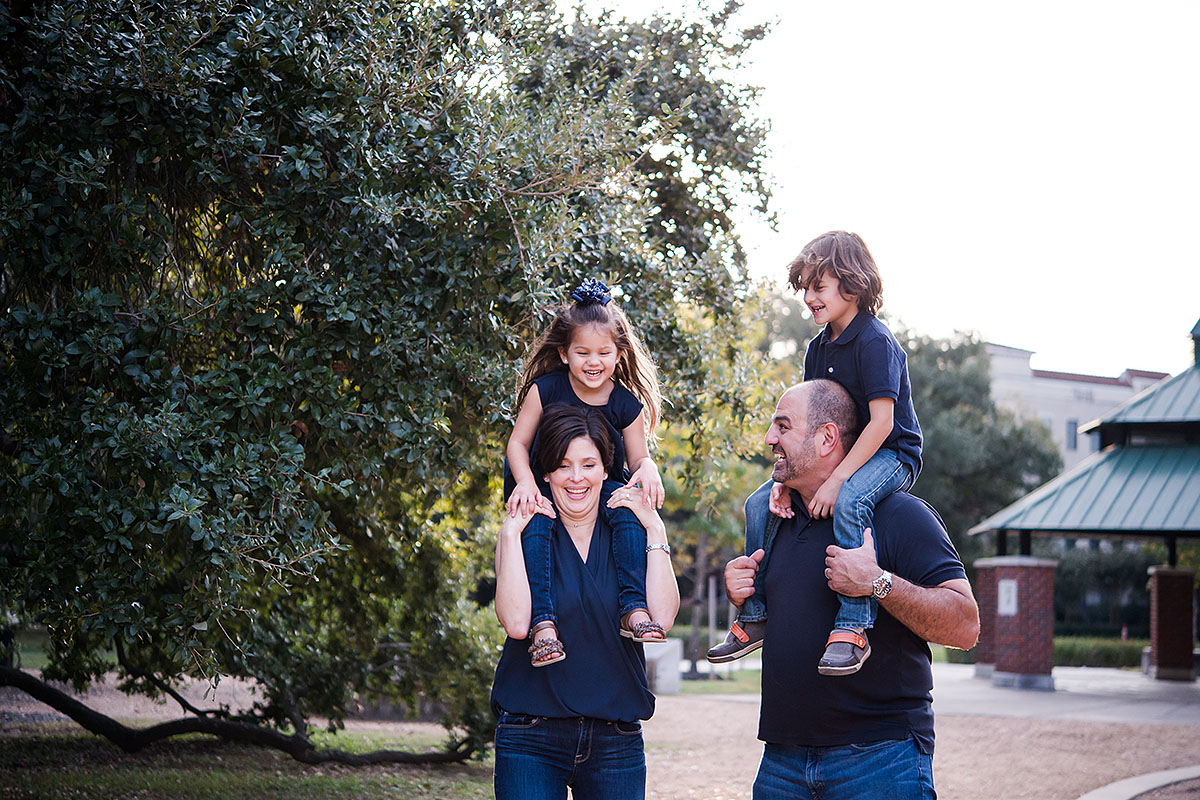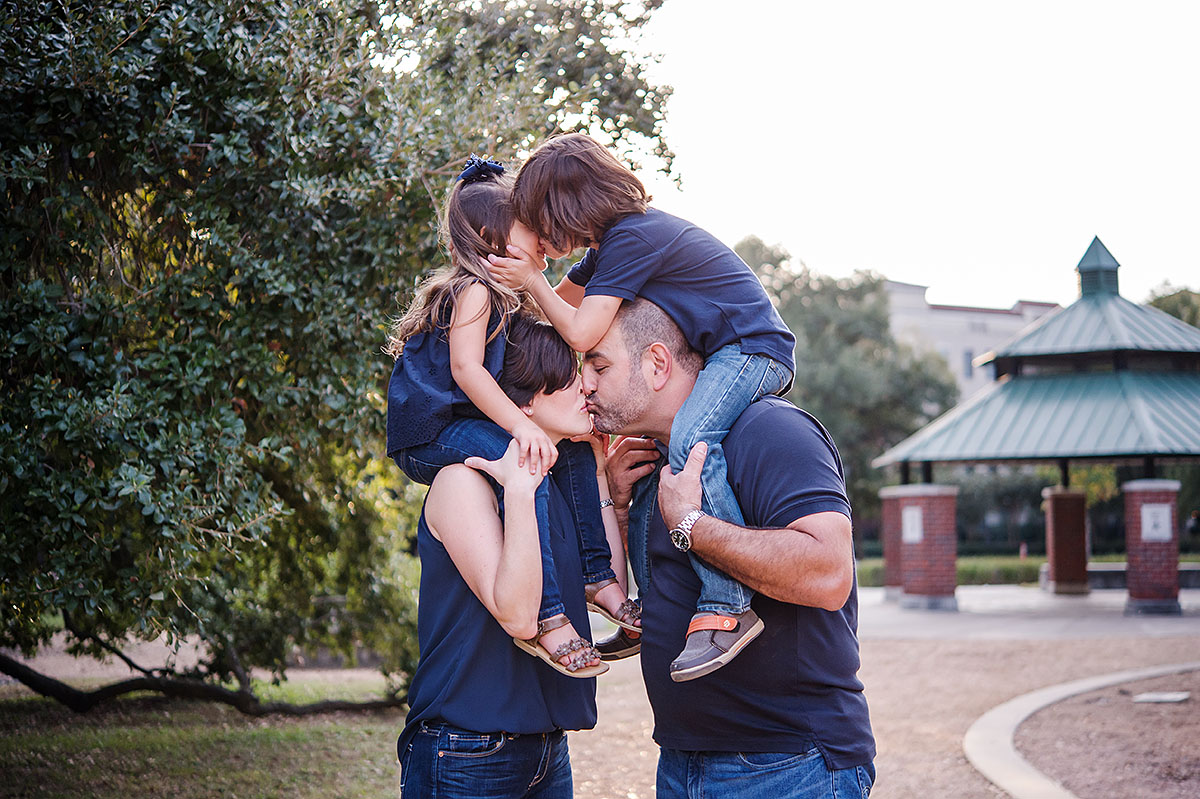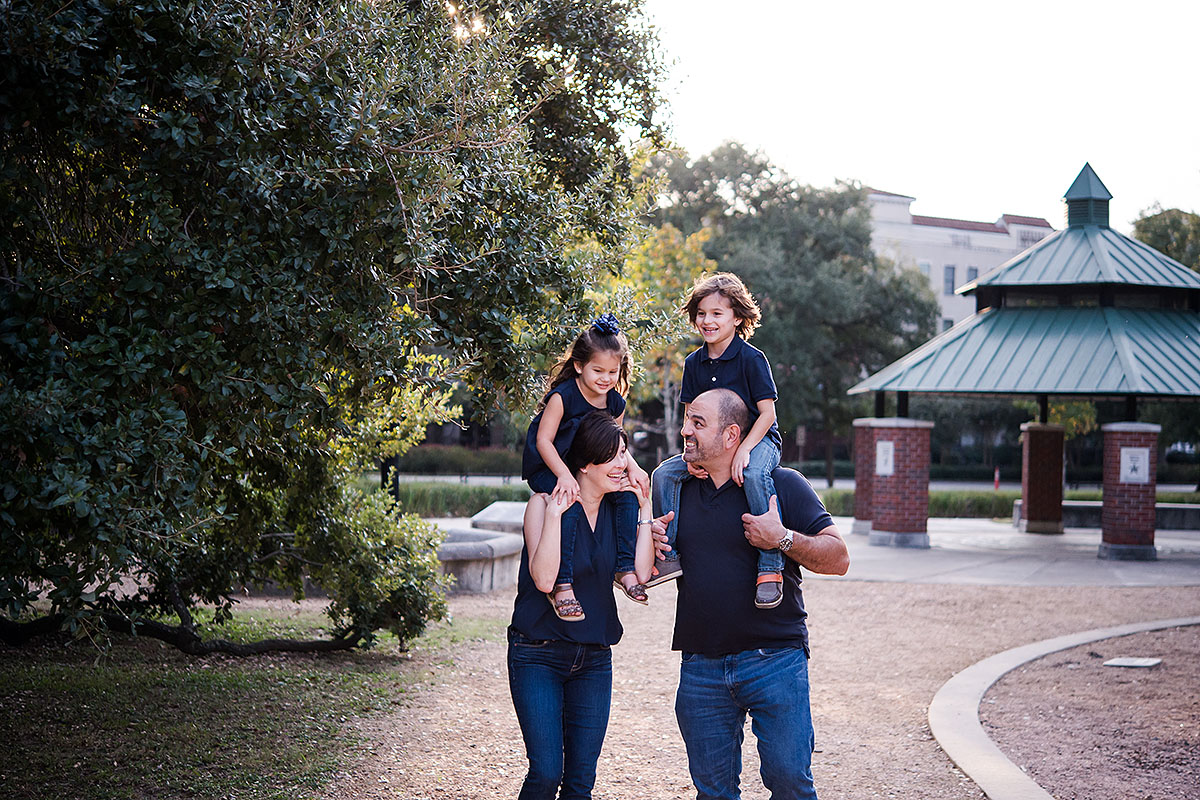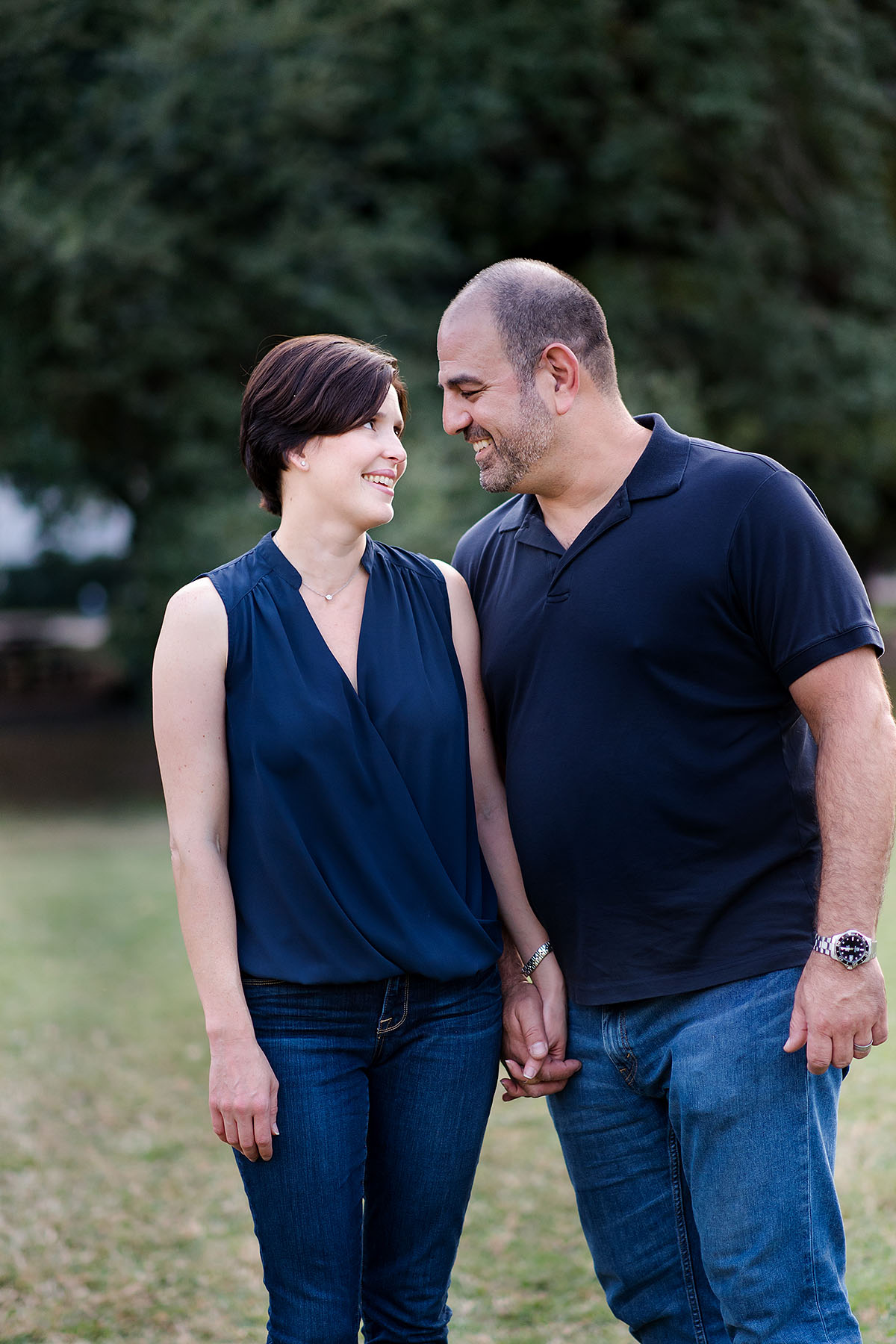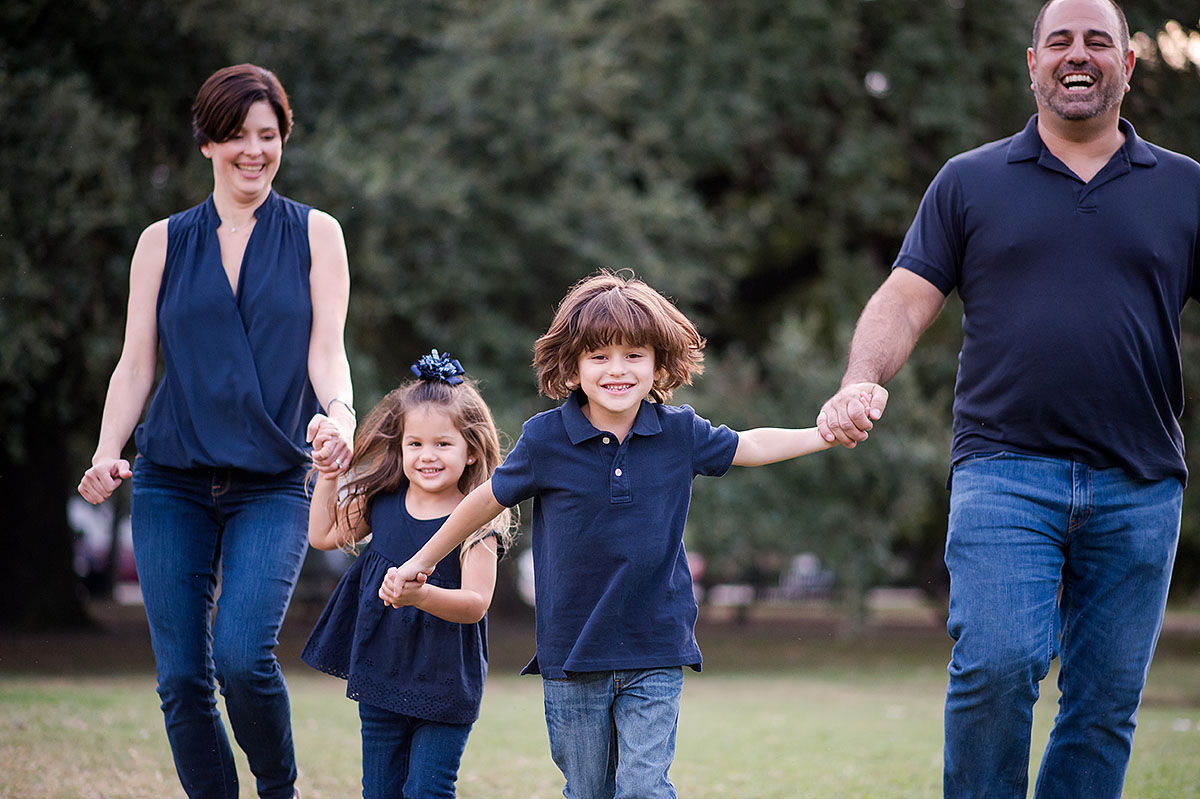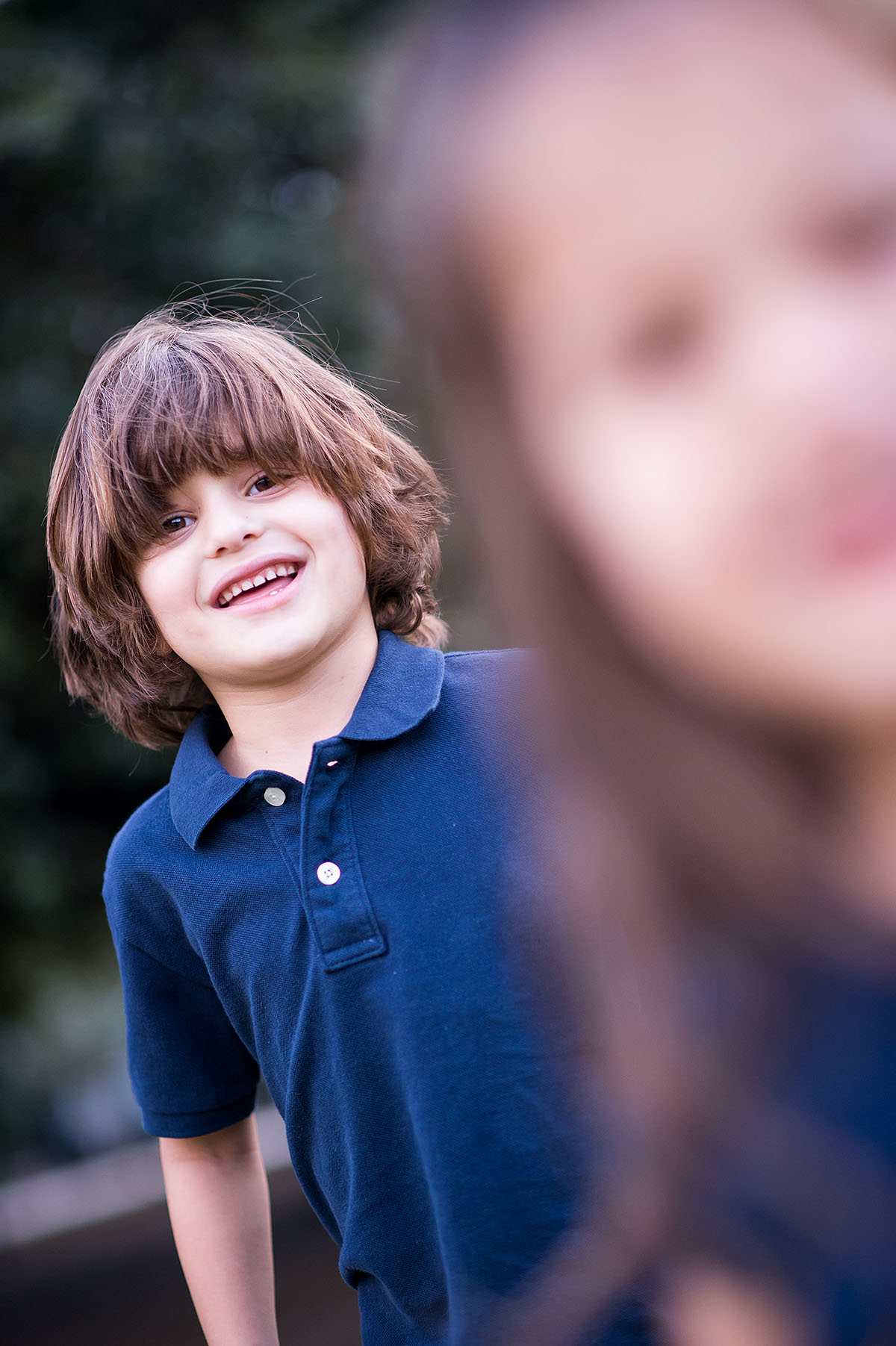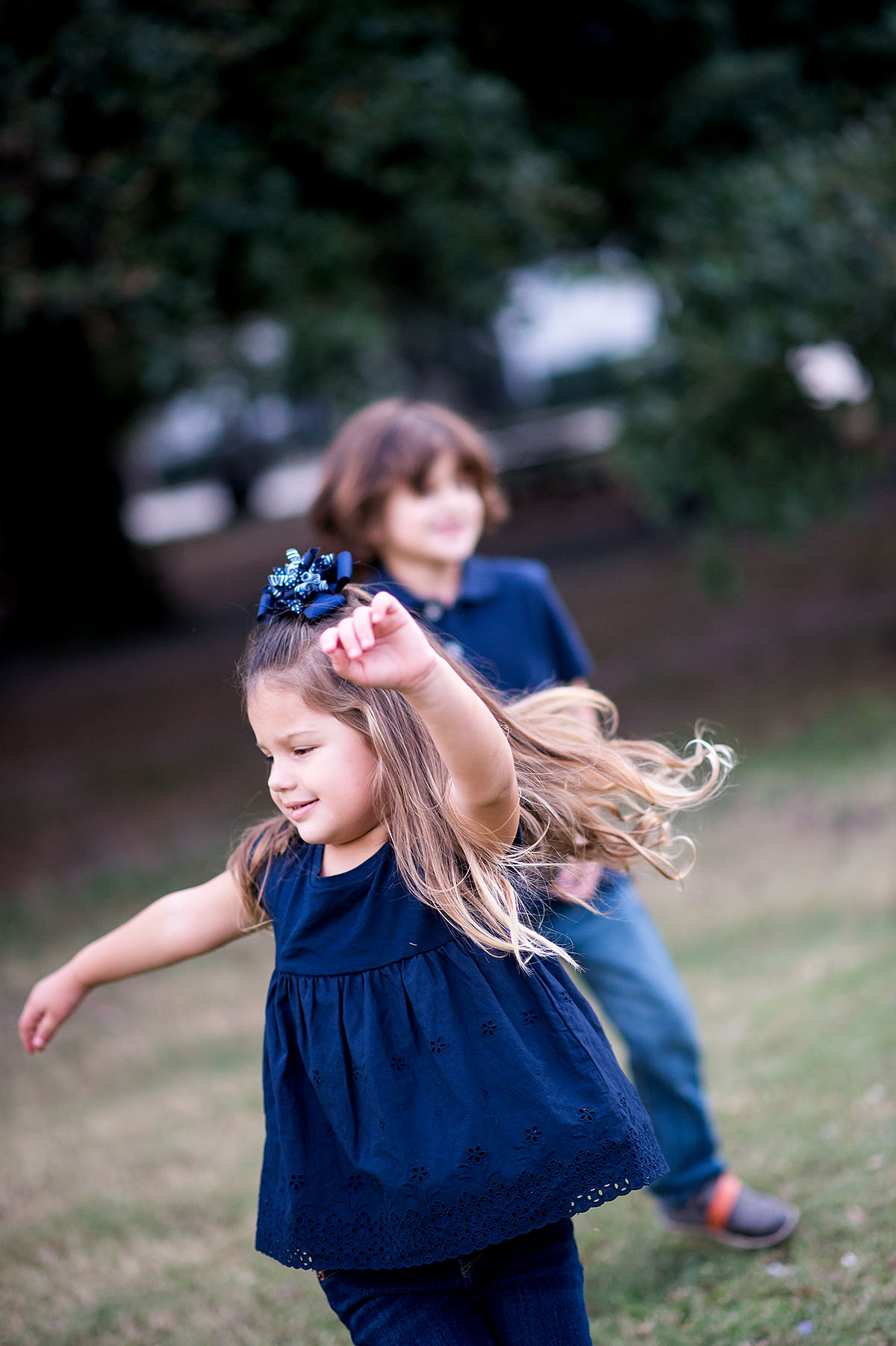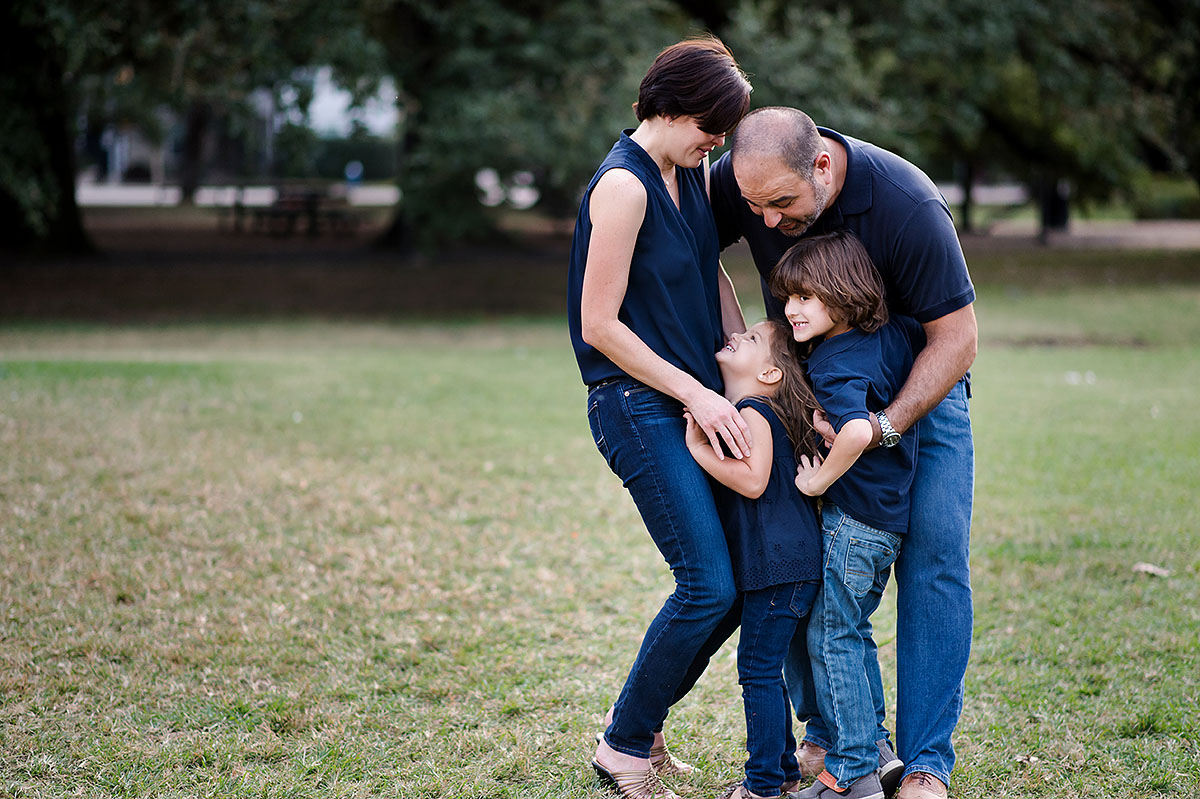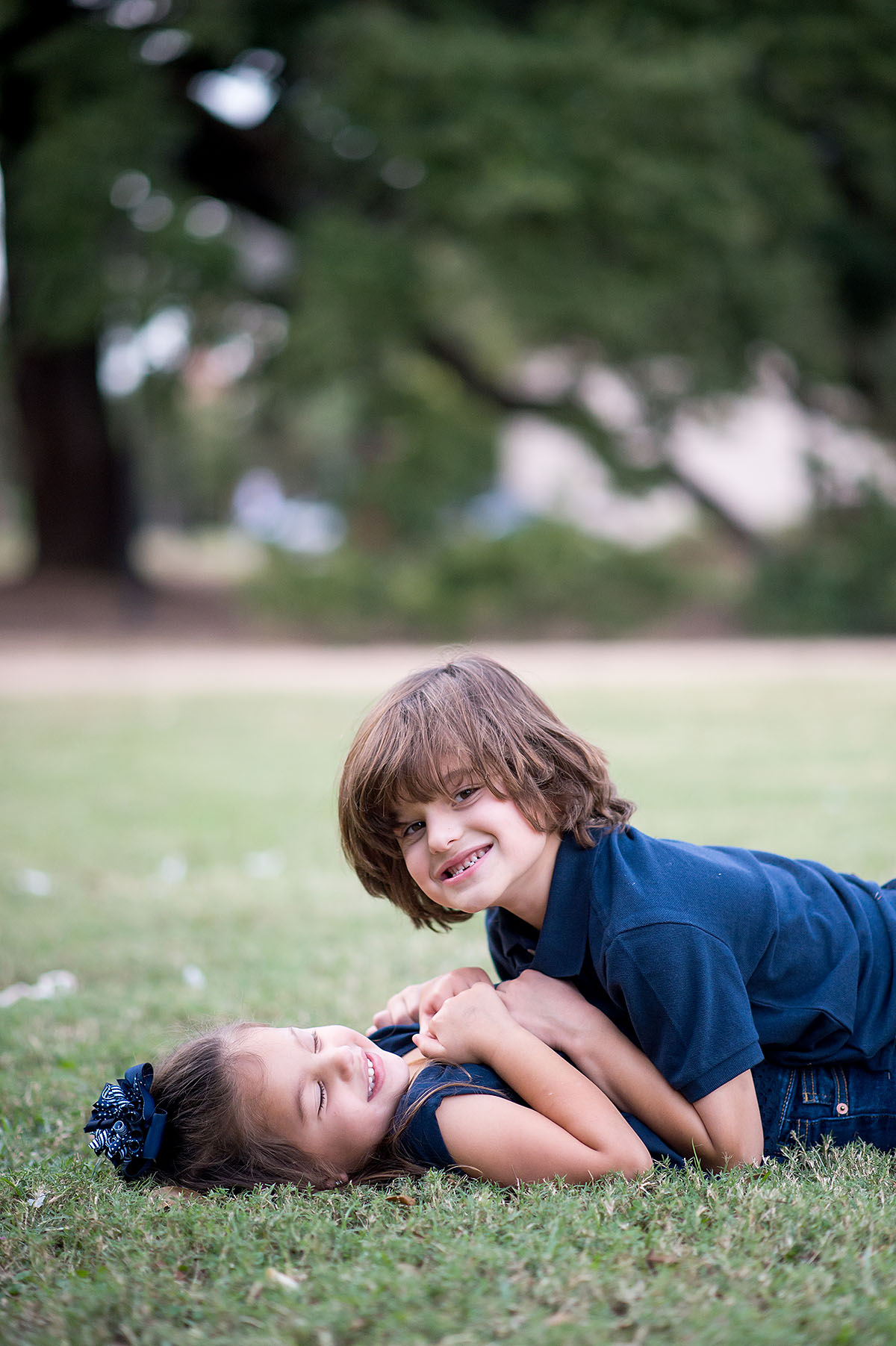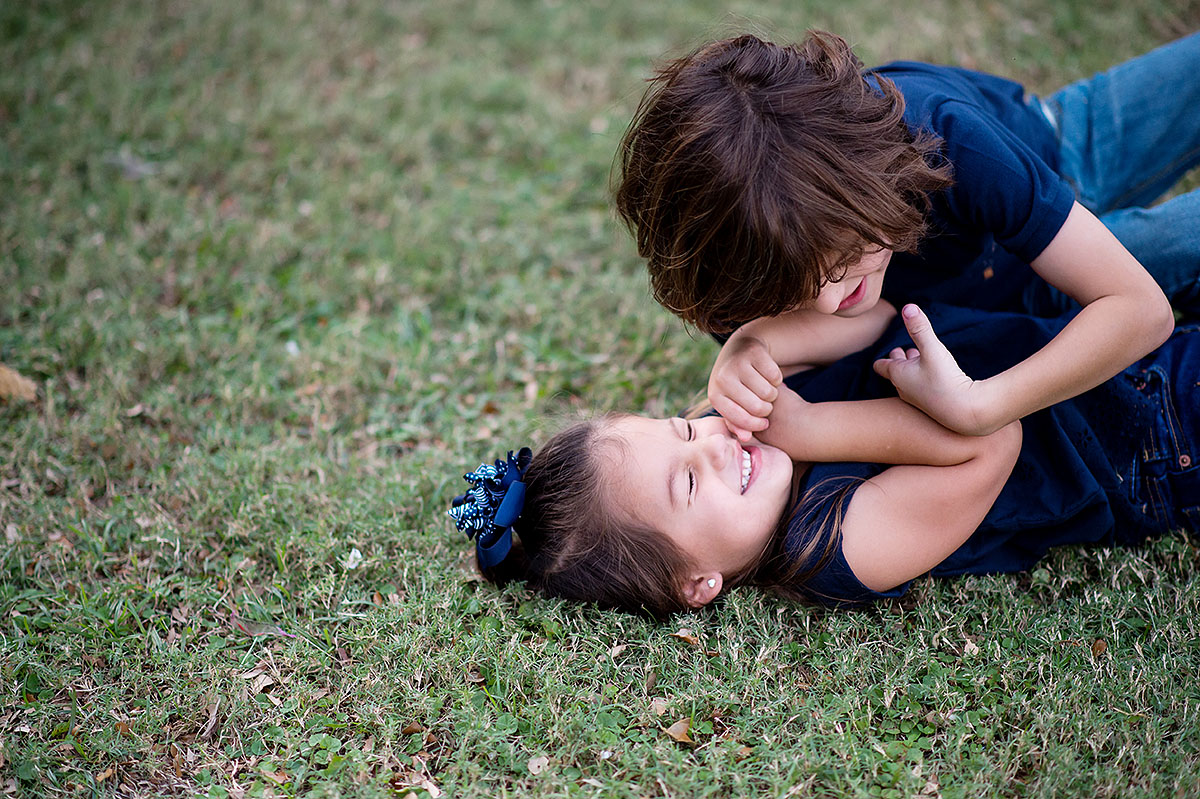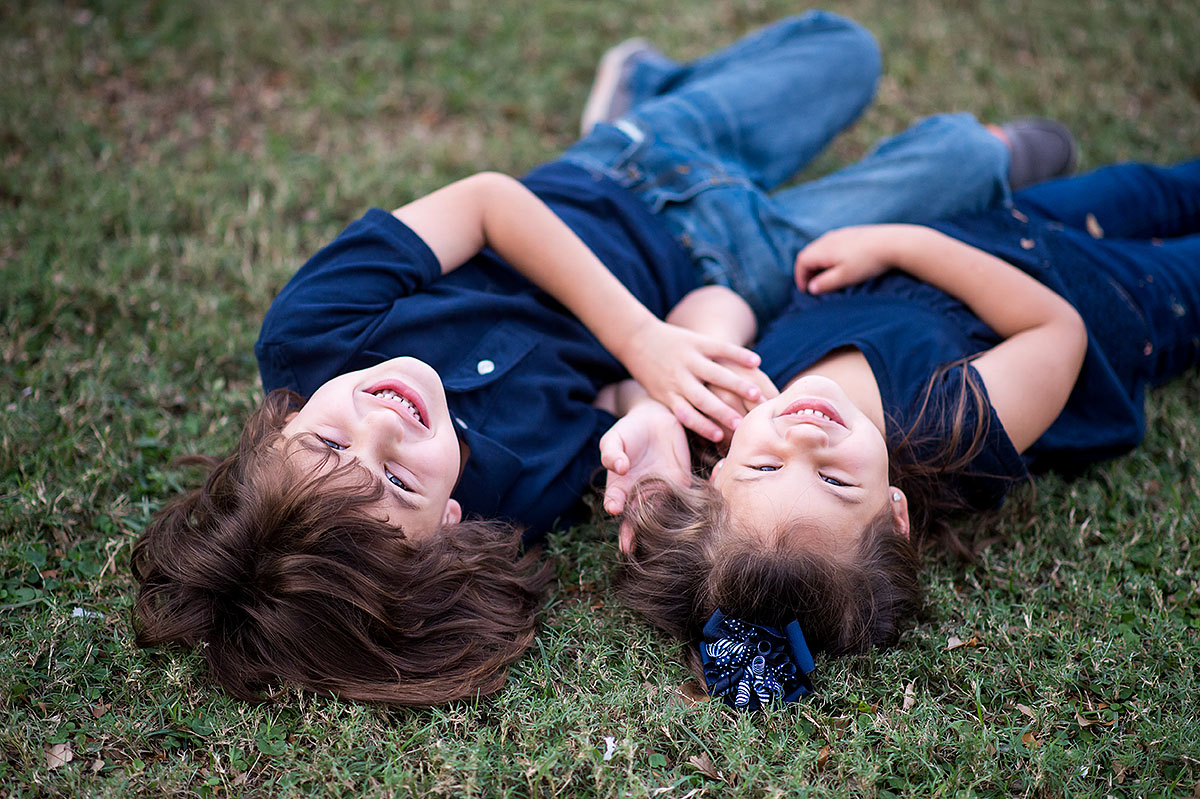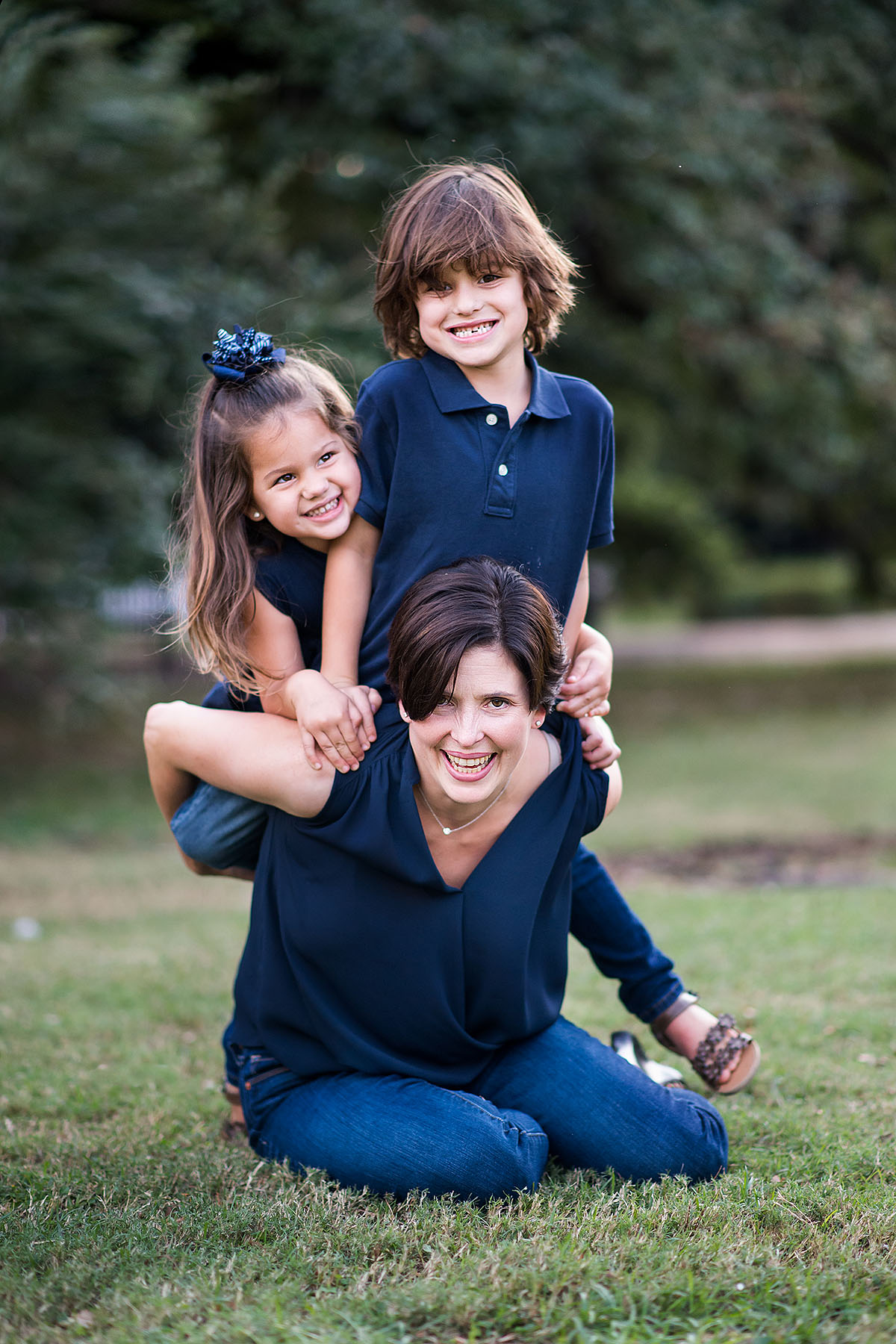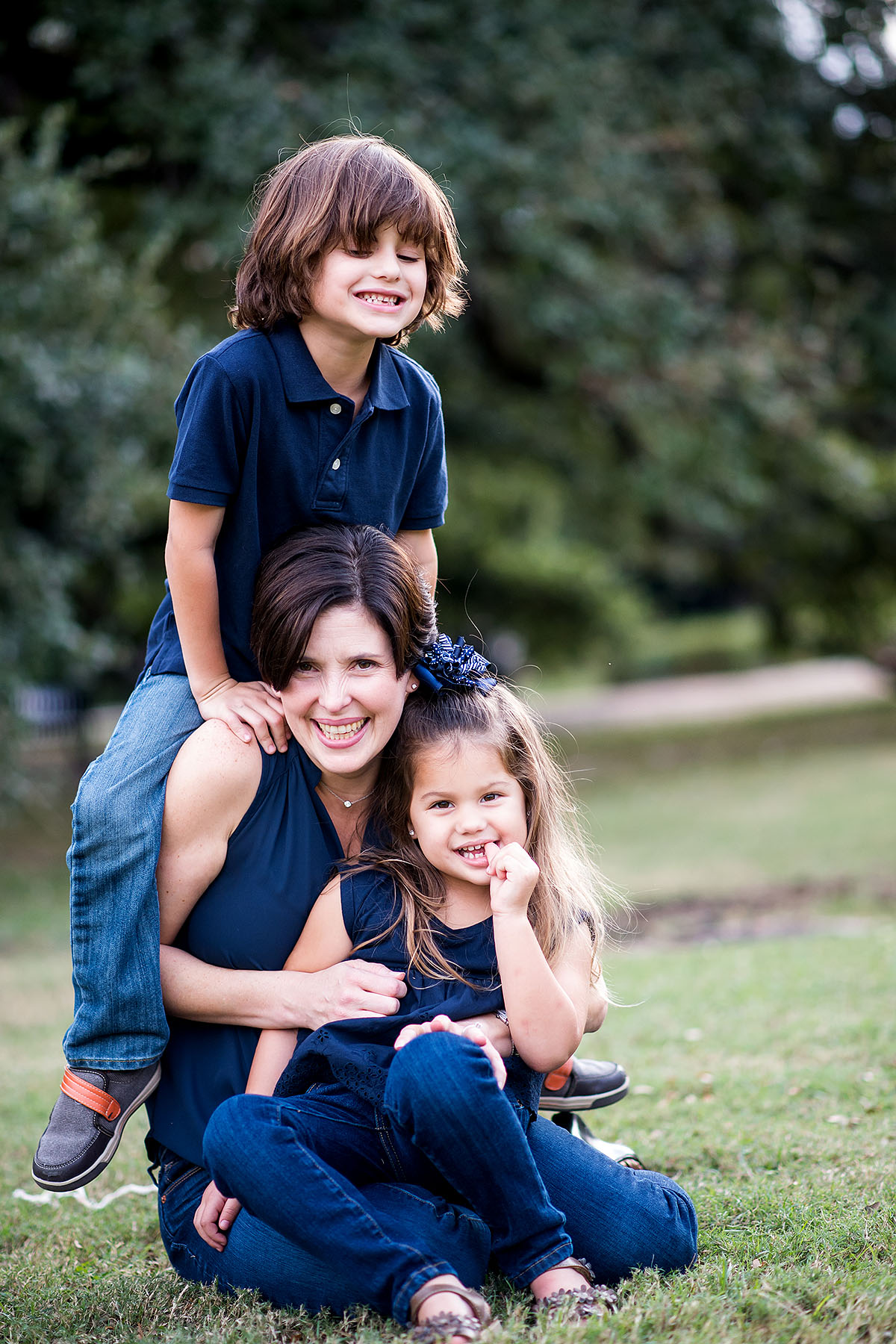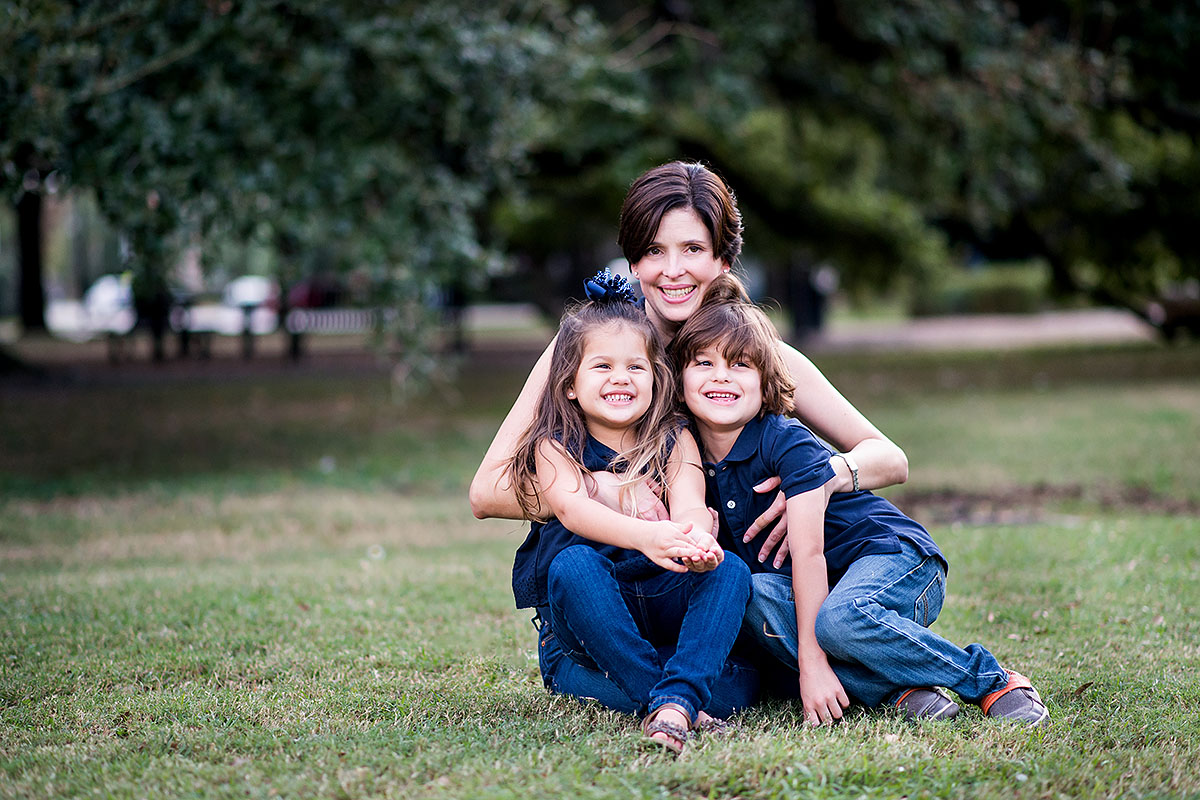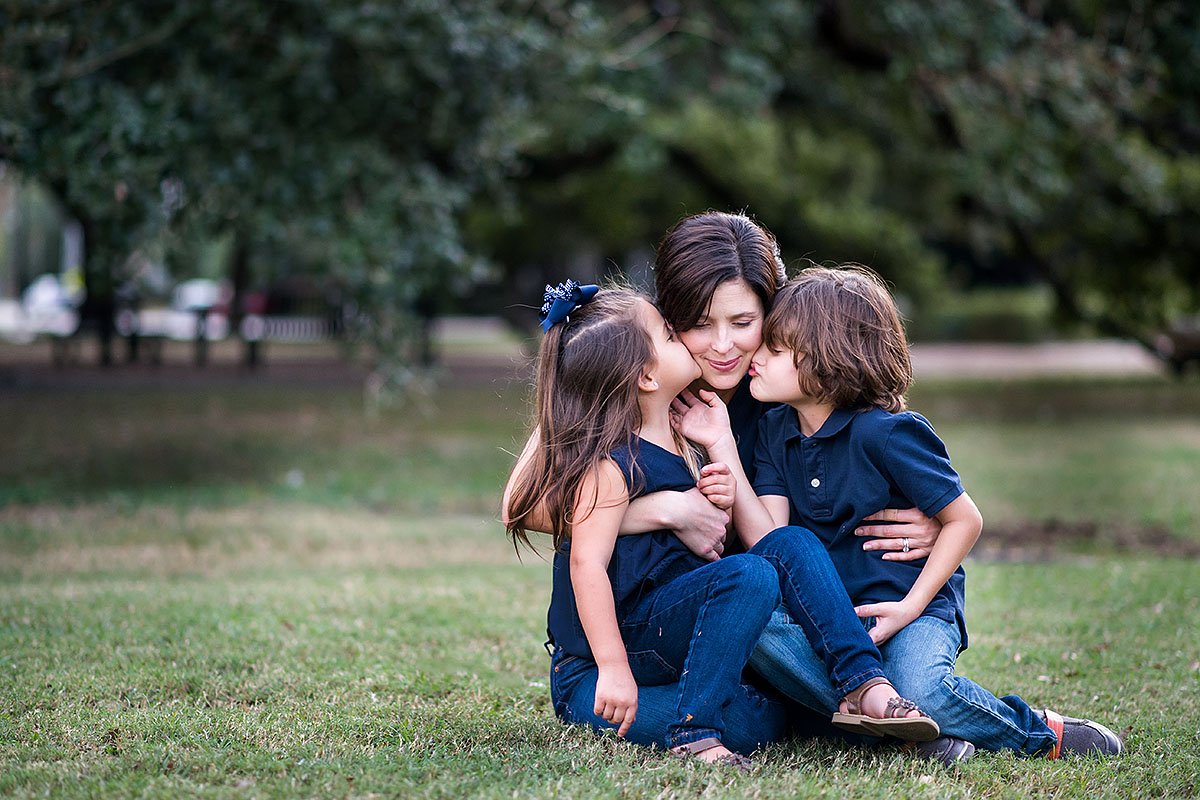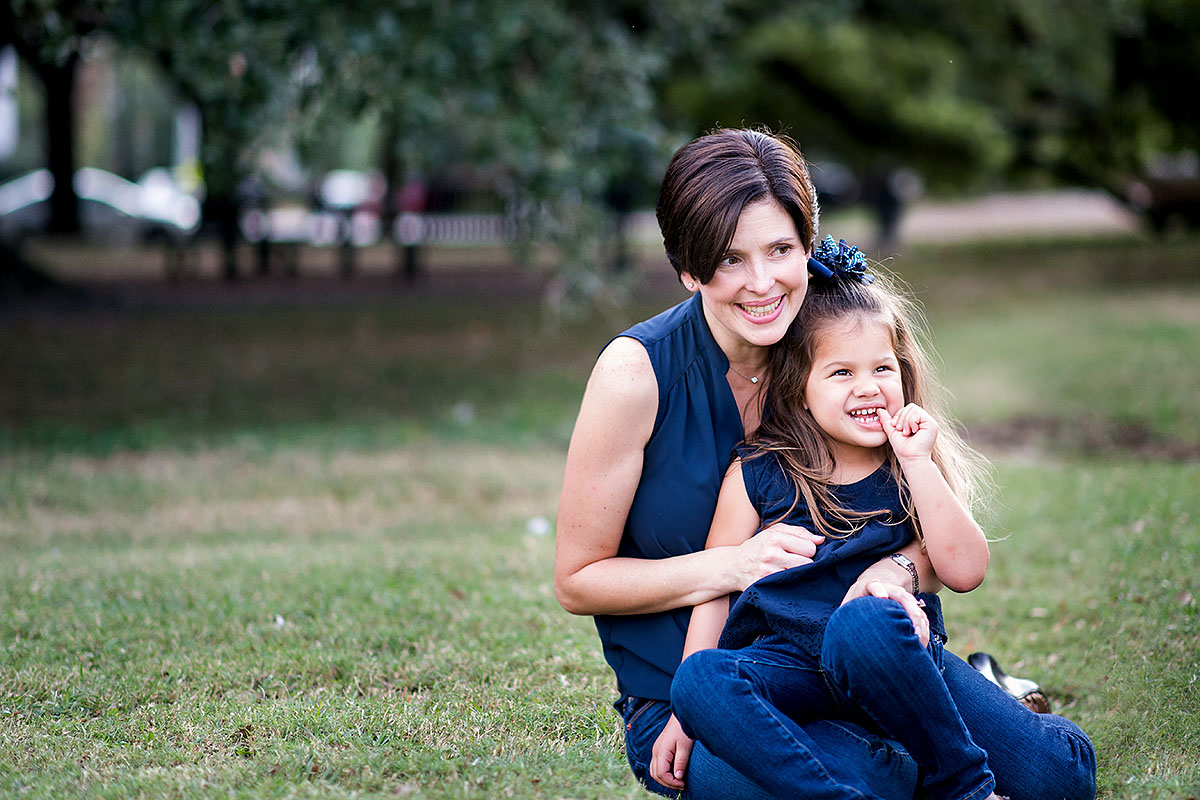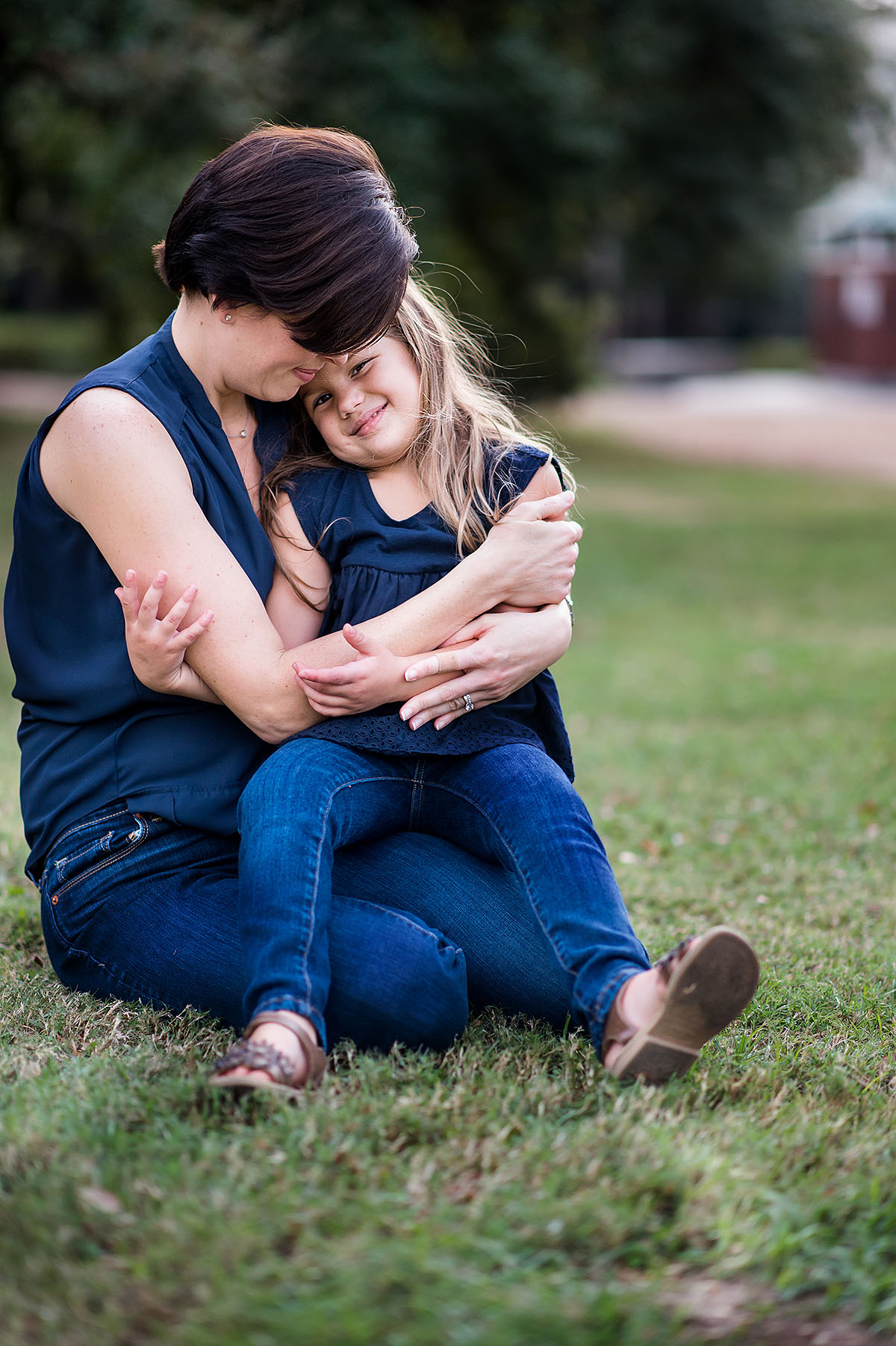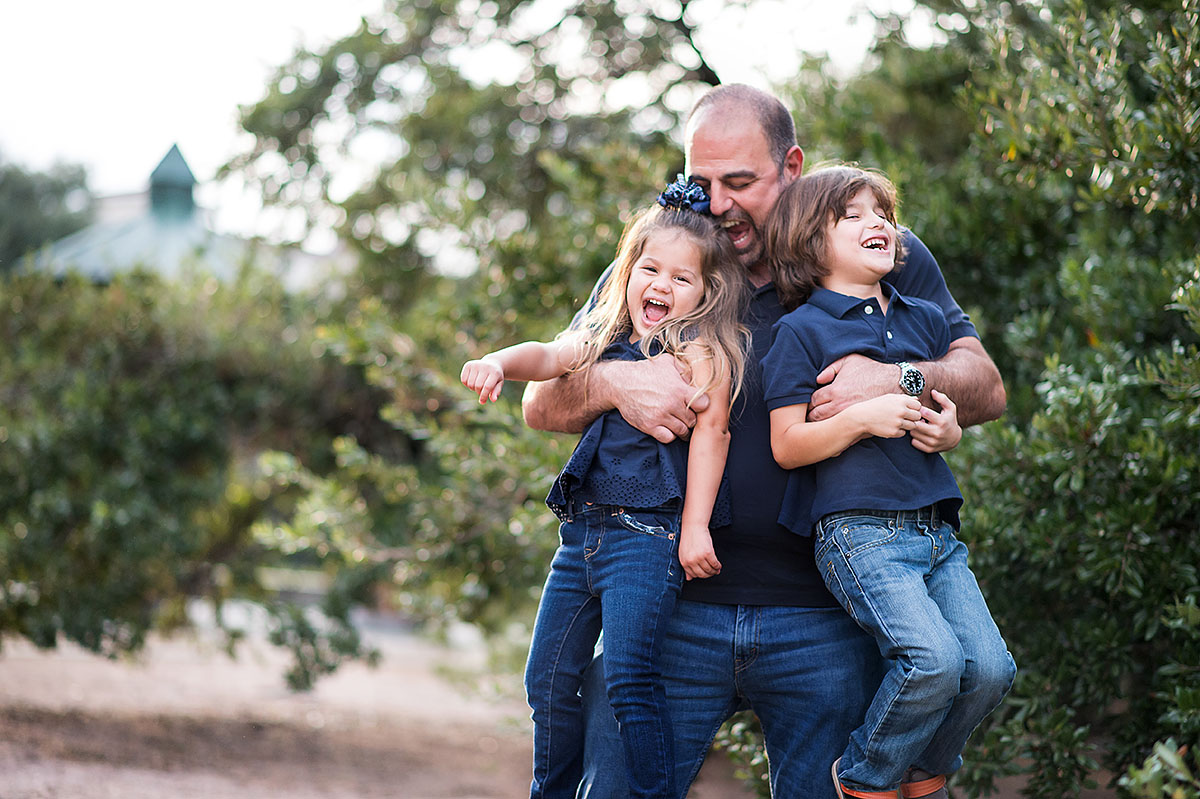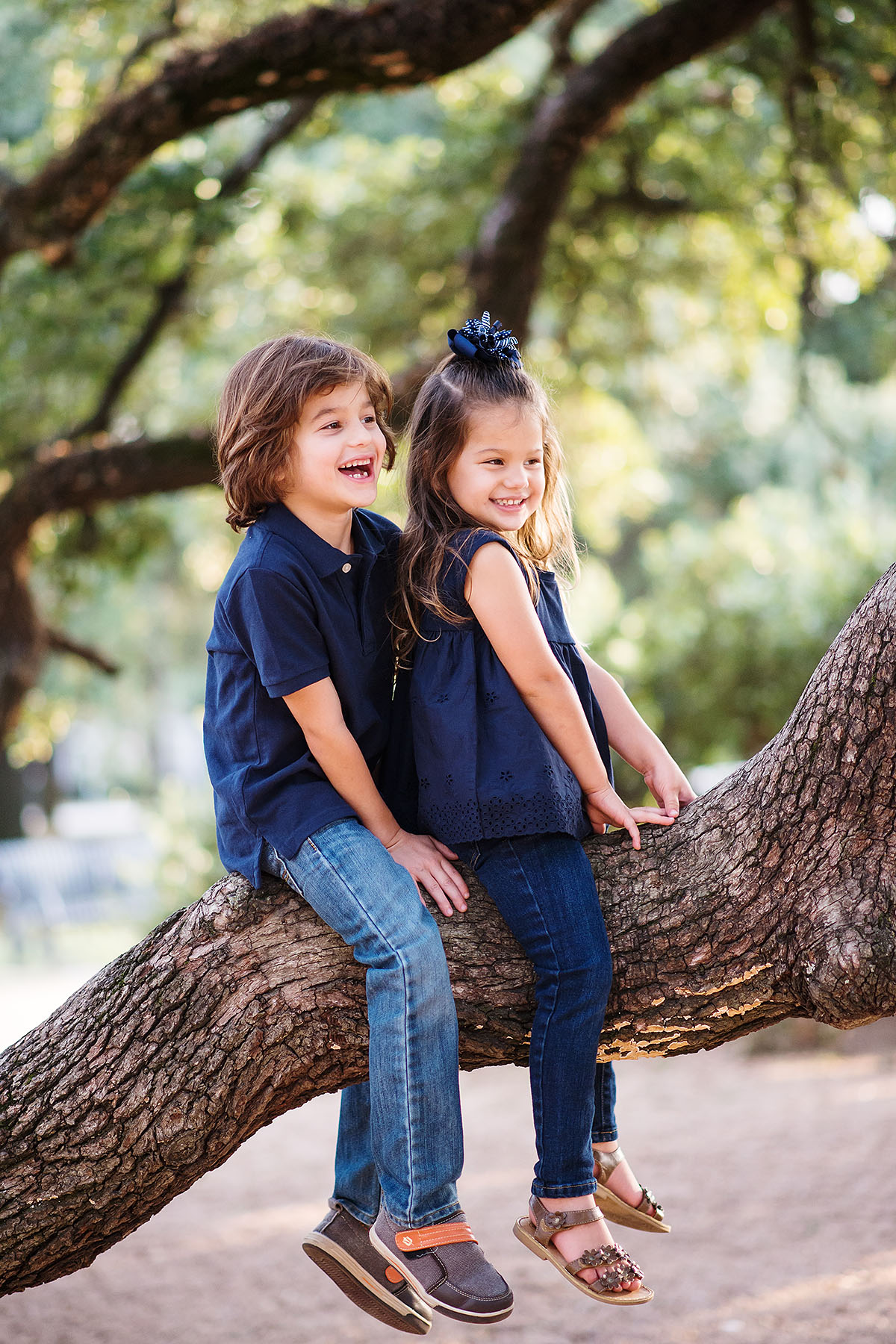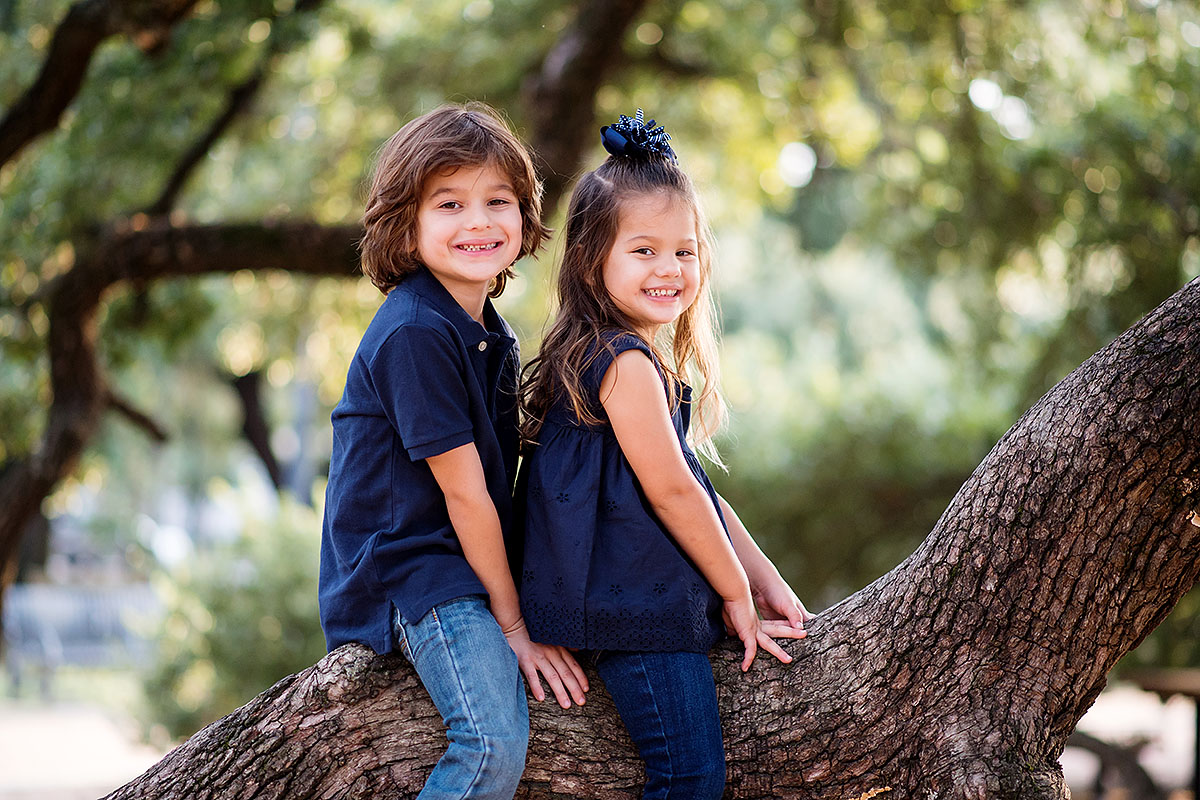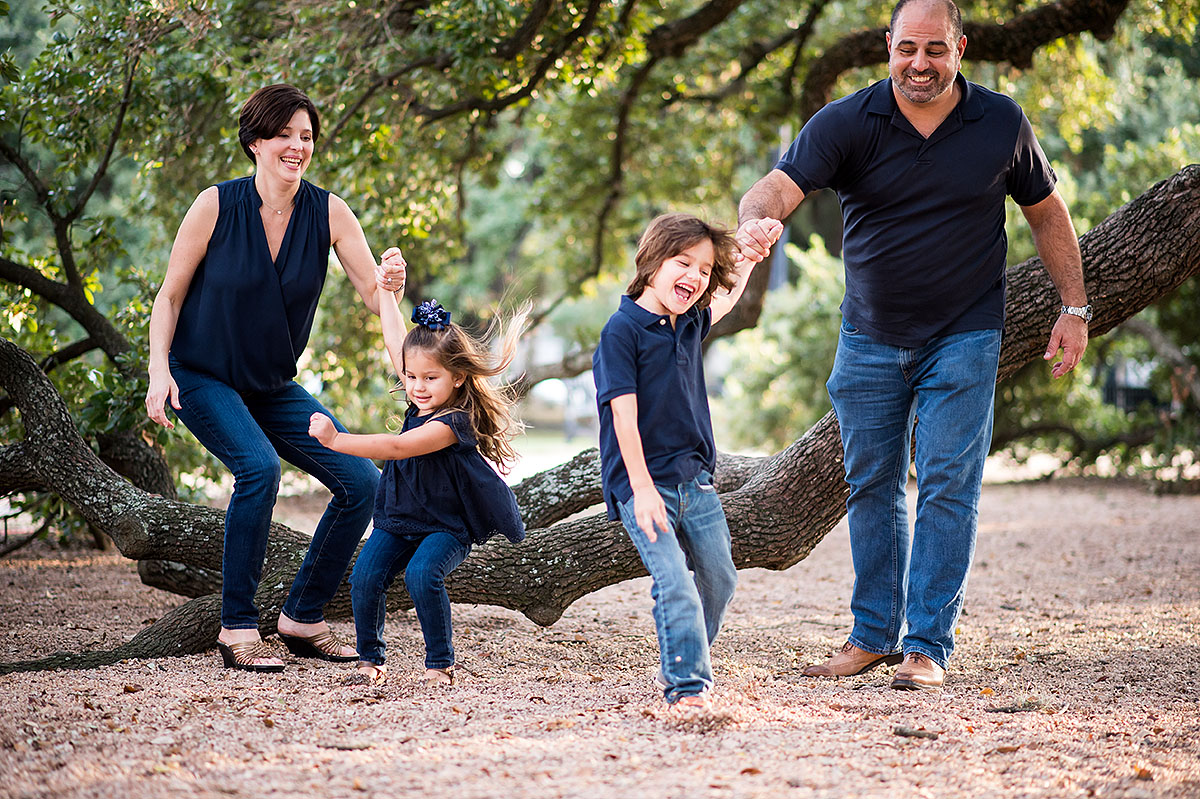 Houston Family Photographers
newborn, maternity, baby, child & family photography in Houston, The Heights, Montrose, Bellaire, West University, River Oaks, Rice Village, The Woodlands, Spring, Conroe, Tomball & Cypress
As a baby photographer Houston Texas, I get to meet some really cutie pies as you can imagine!  This precious little one does not disappoint.  Not only does the have the most gorgeous porcelain skin and the most stunning baby blue eyes, I mean can we walk about her hair!!!!???  To die for, right?  😉 What a beauty she is.  What is so fun about this family is that they are so down to earth and easy going.  Makes for a really laid back session for sure.  The light in their living room was so very nice the day of our photo session with Miss C, so we decided to just shoot in their. I really enjoy photographing children and families in different locations especially at home in rooms some might not expect would result in such great images. What do you think?  Why not change it up a bit so your images reflect more of your real life as it is. 😉  I've known this family since very early on in my photography career and what a joy to watch their family grow!  Oh Miss C, how I adore you and your sweet mom, dad and big brother!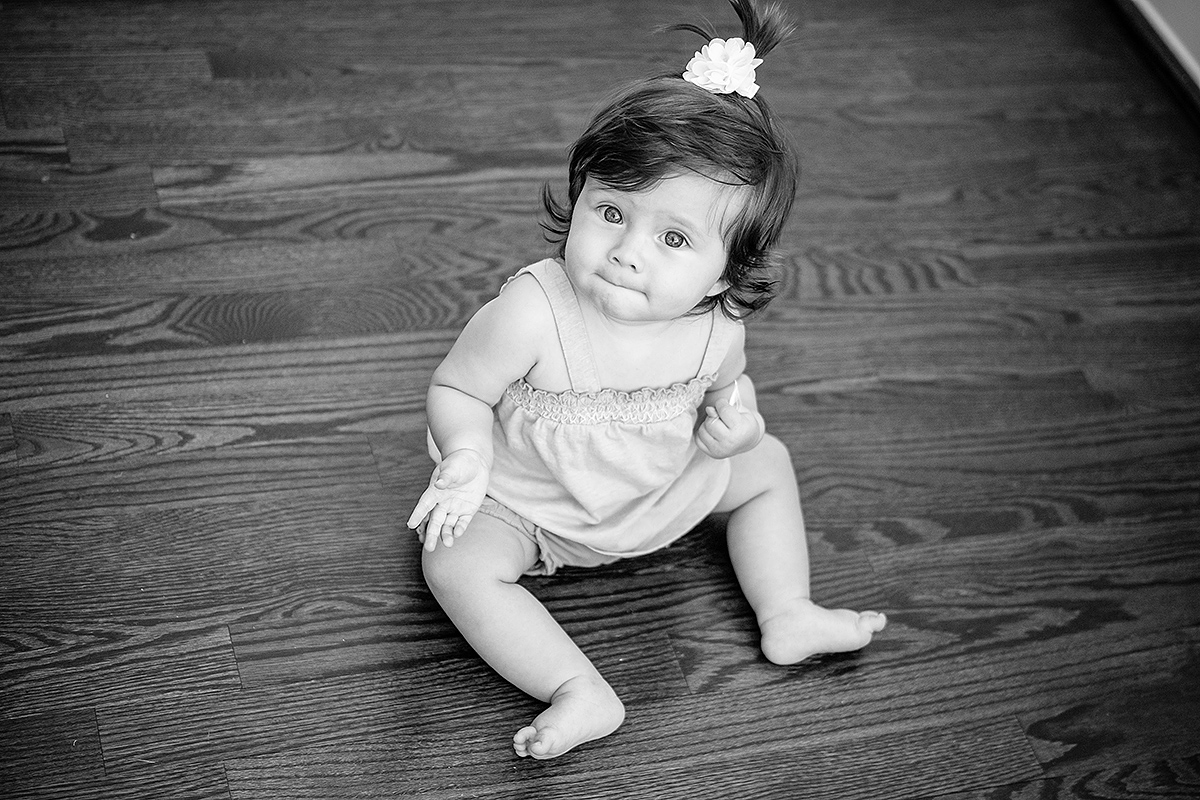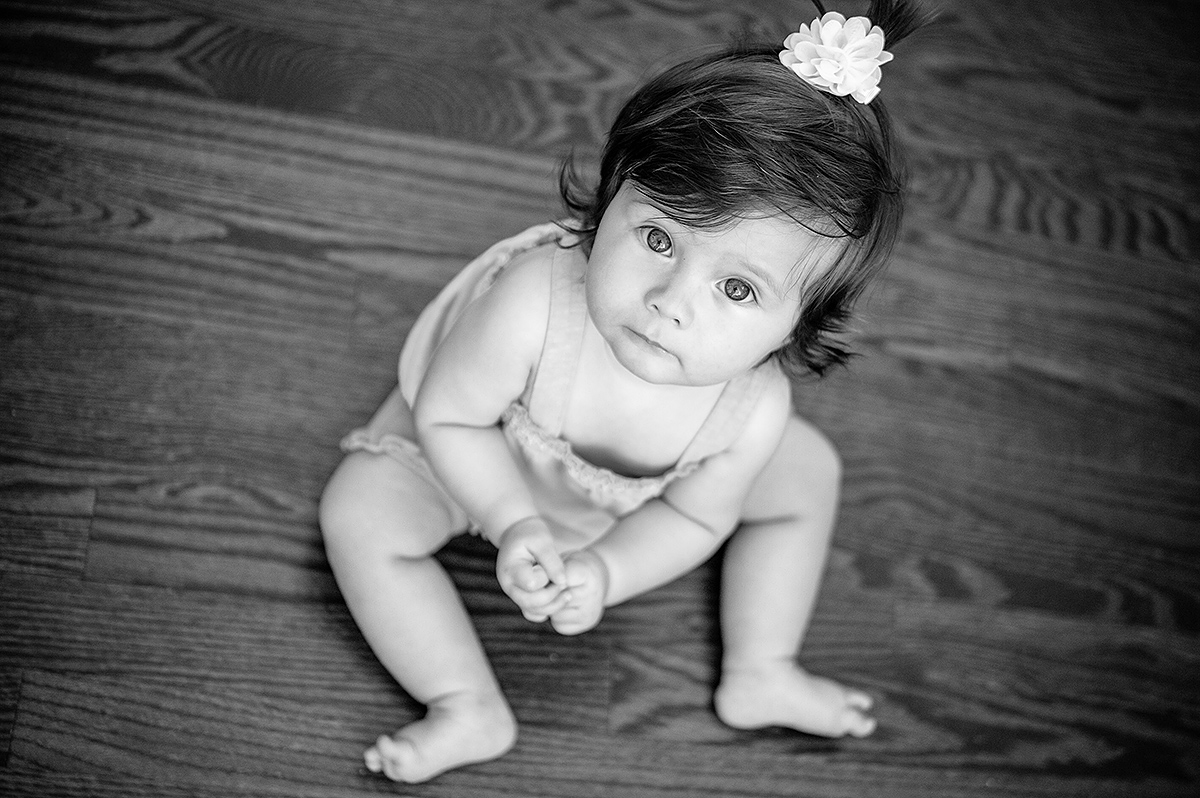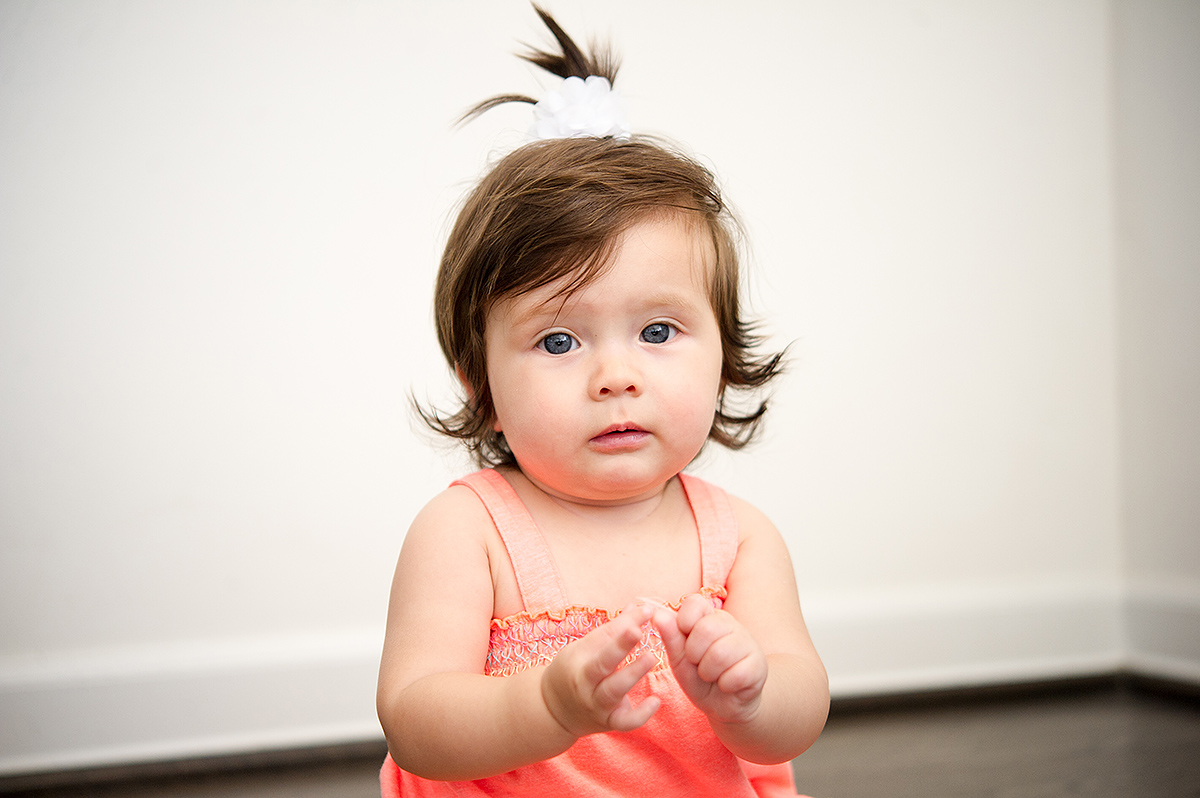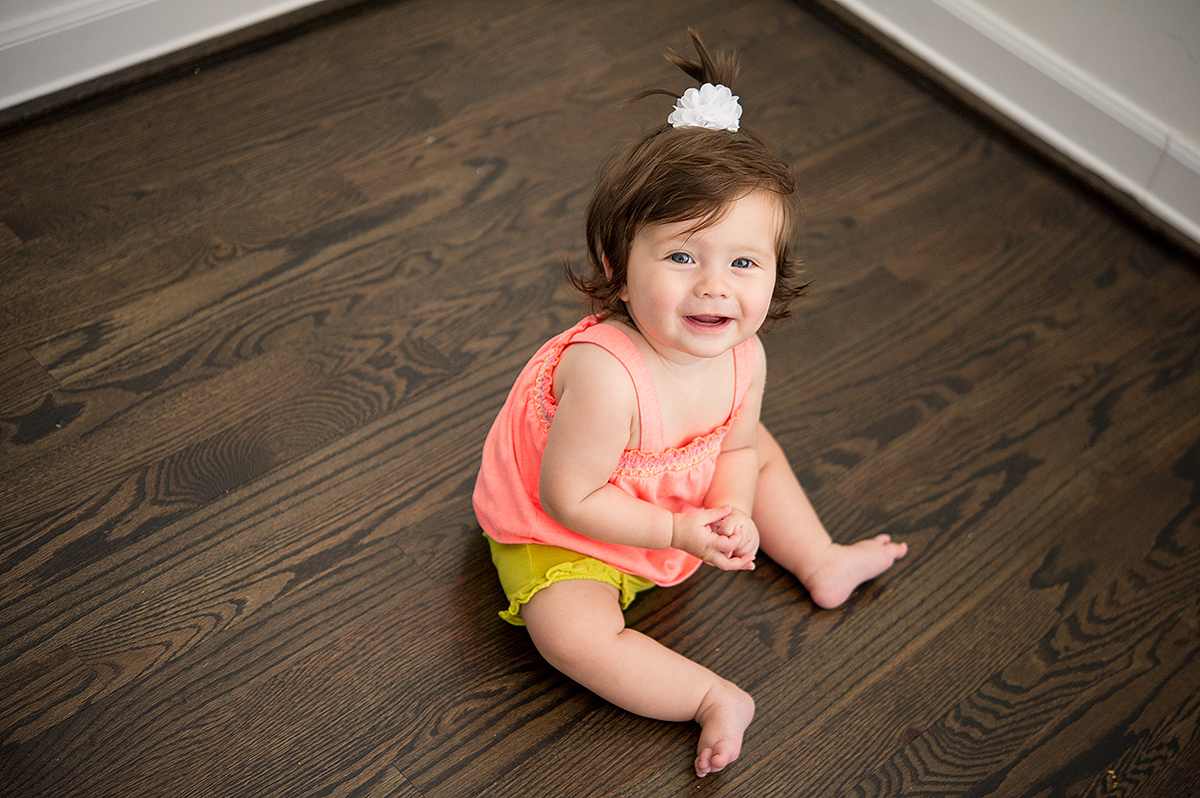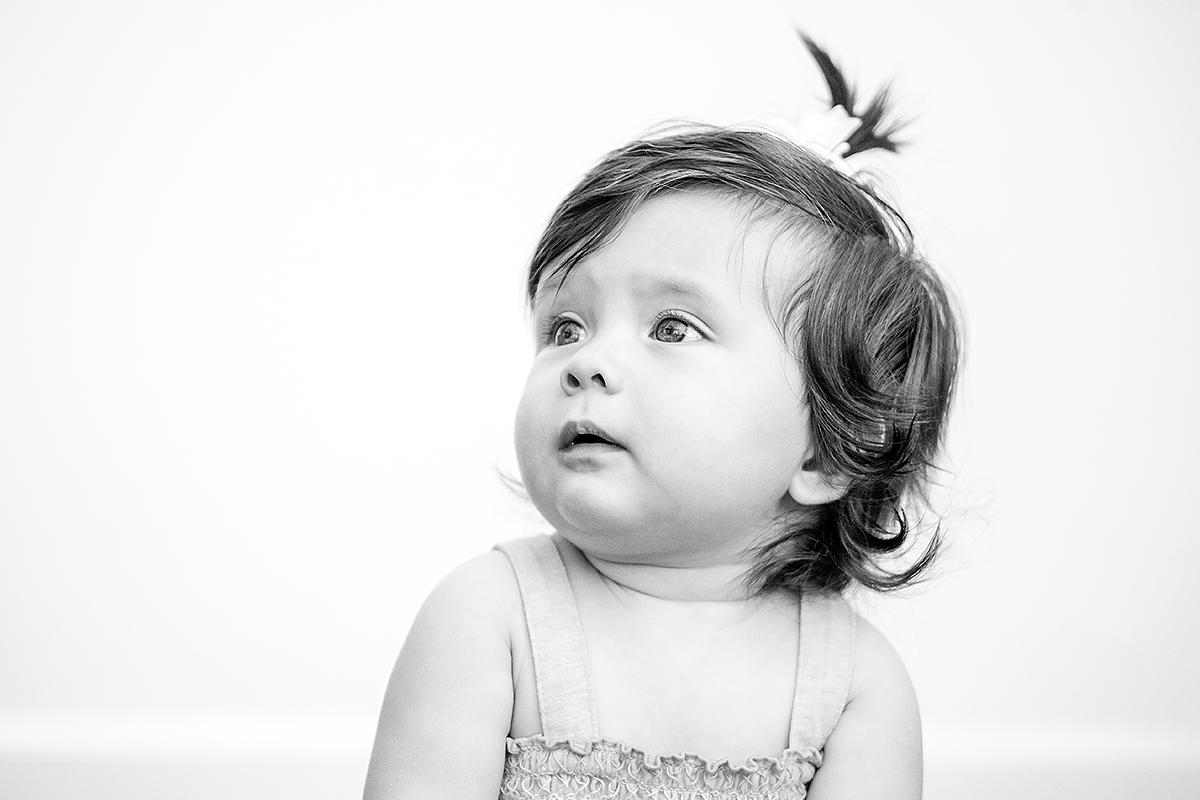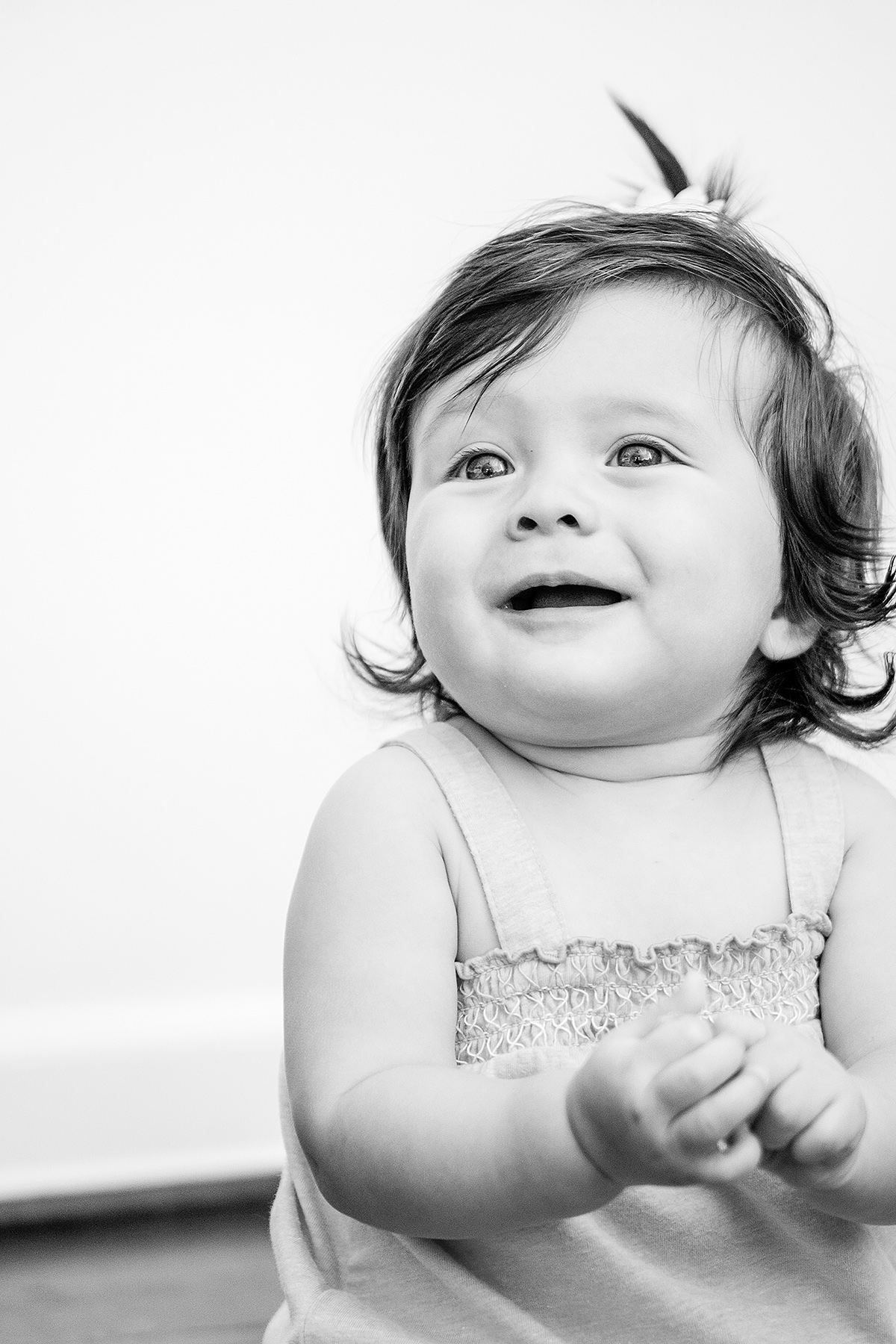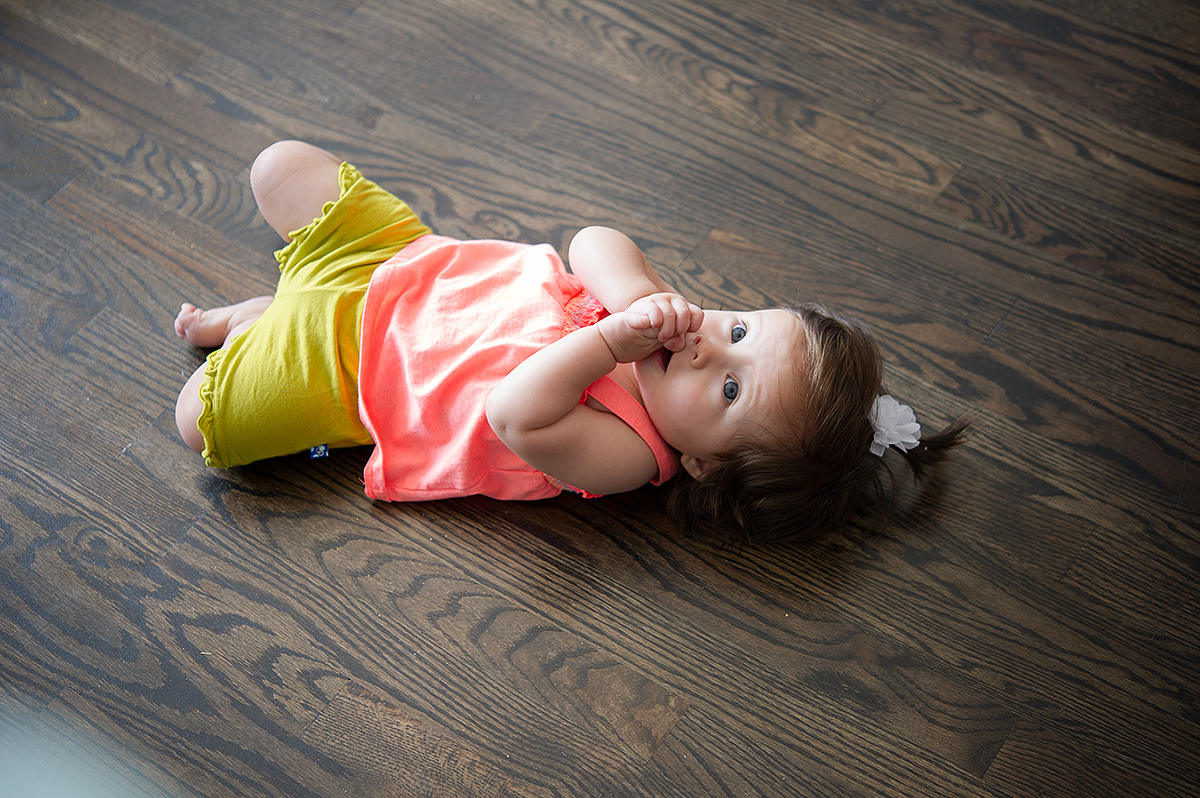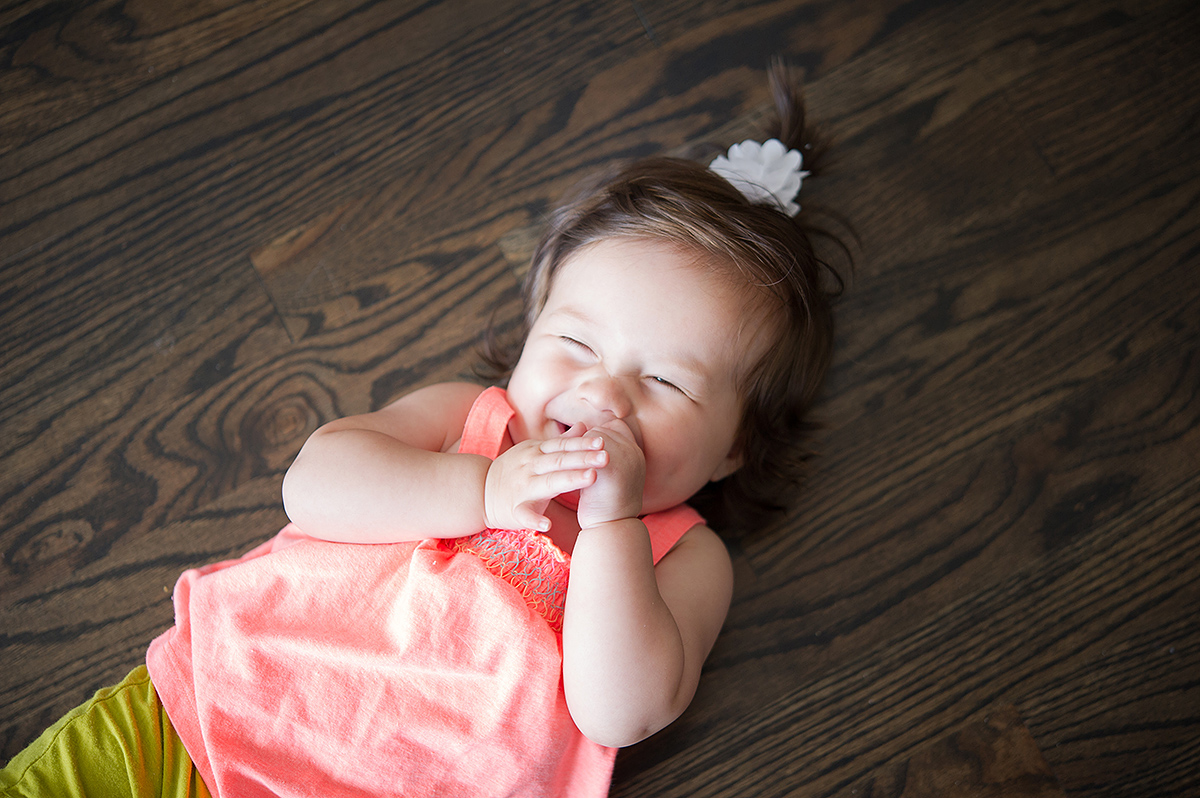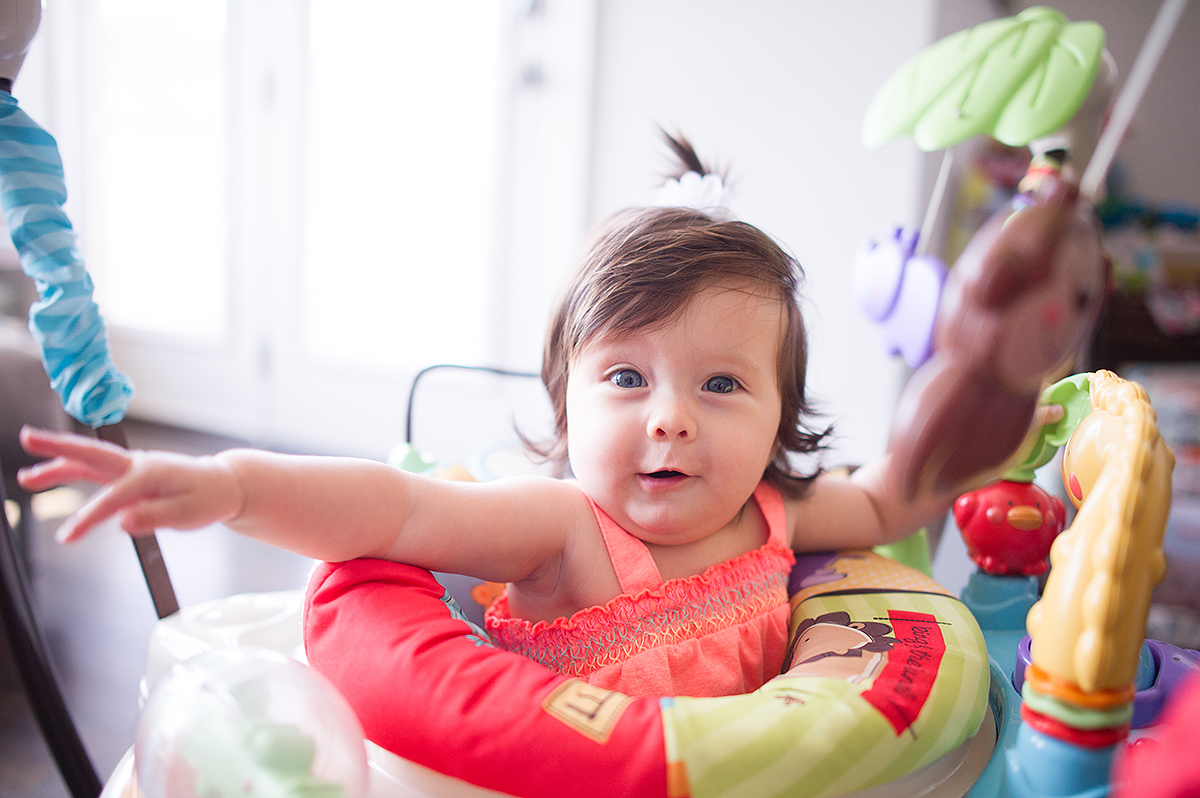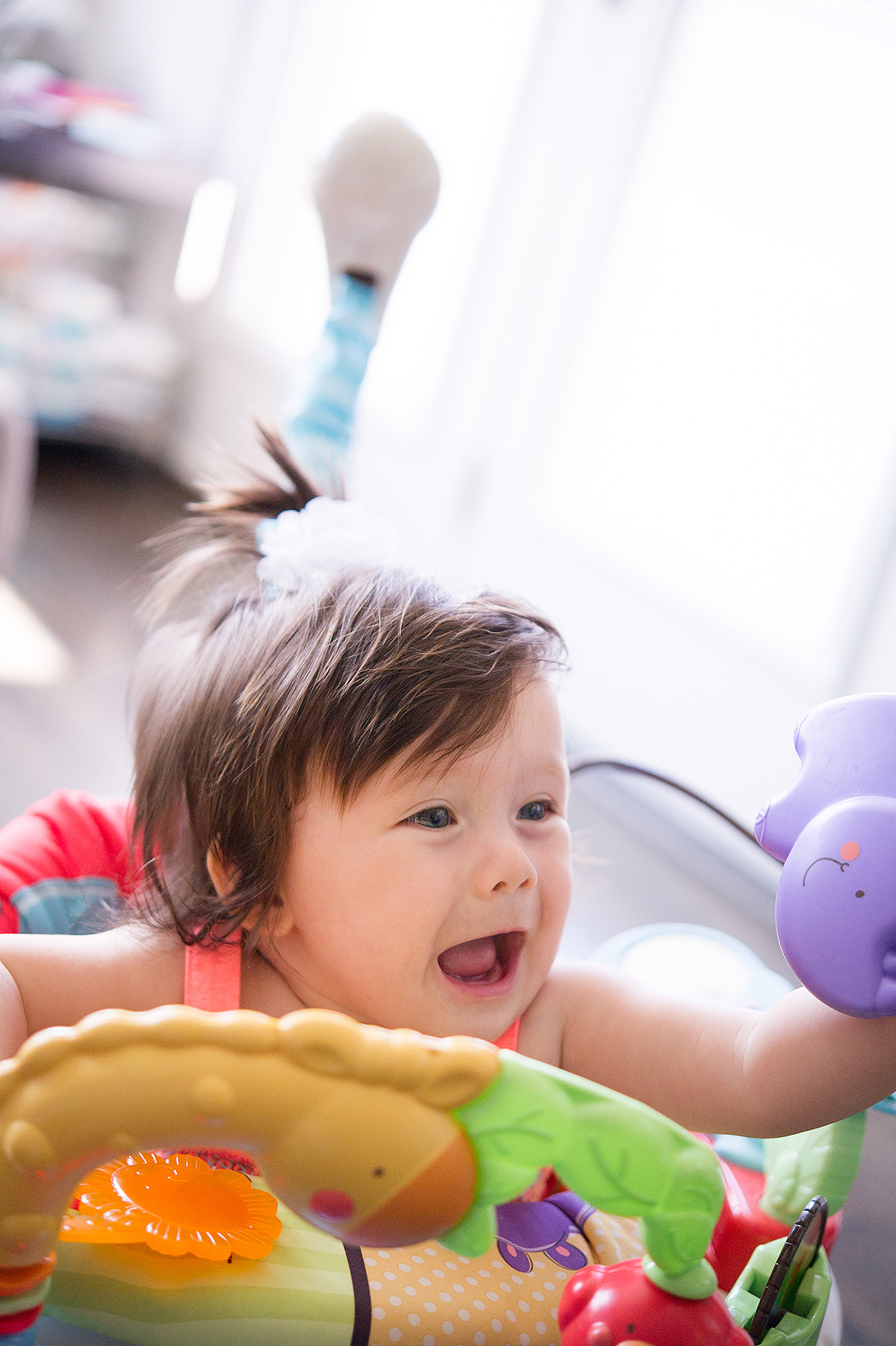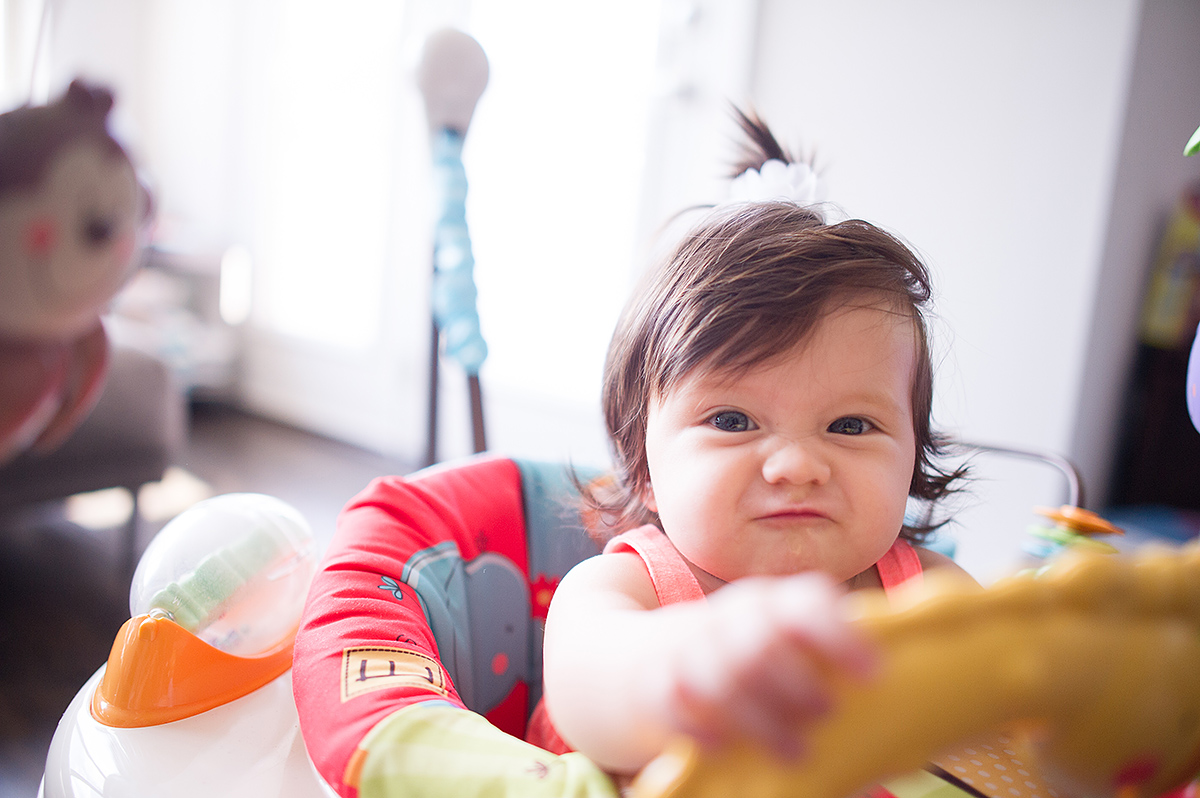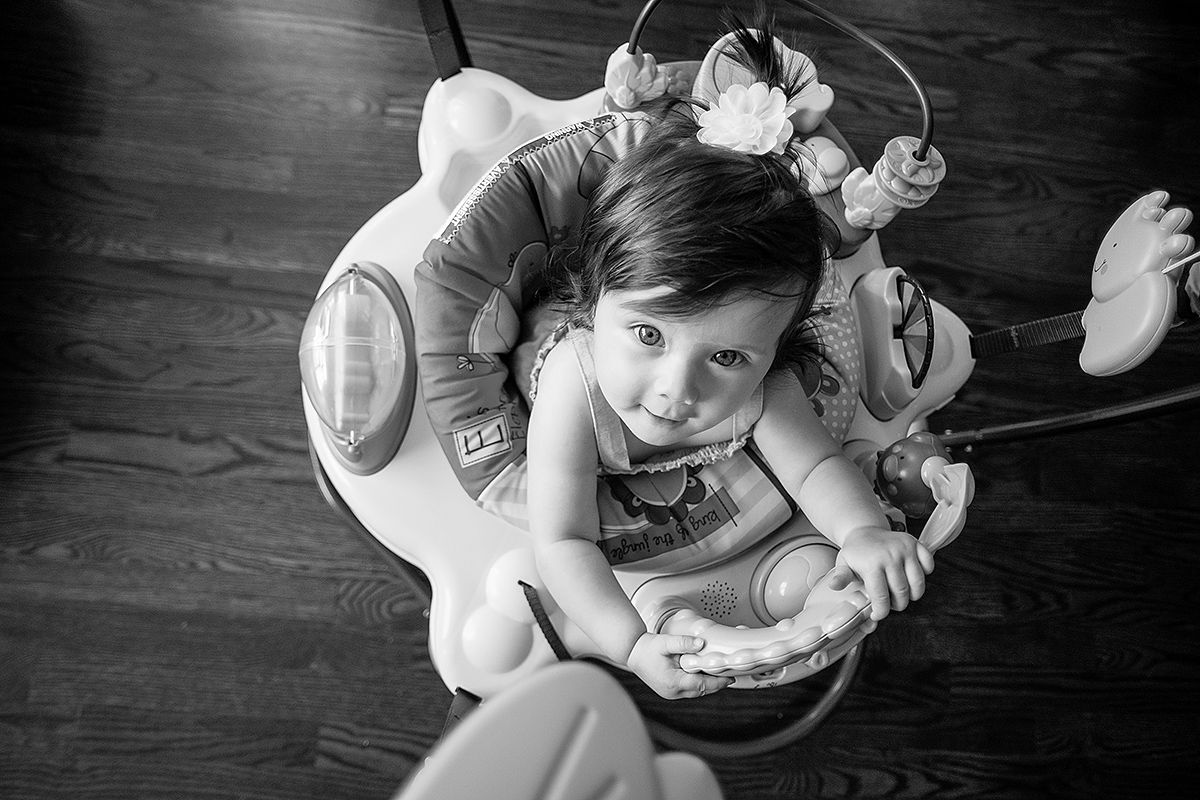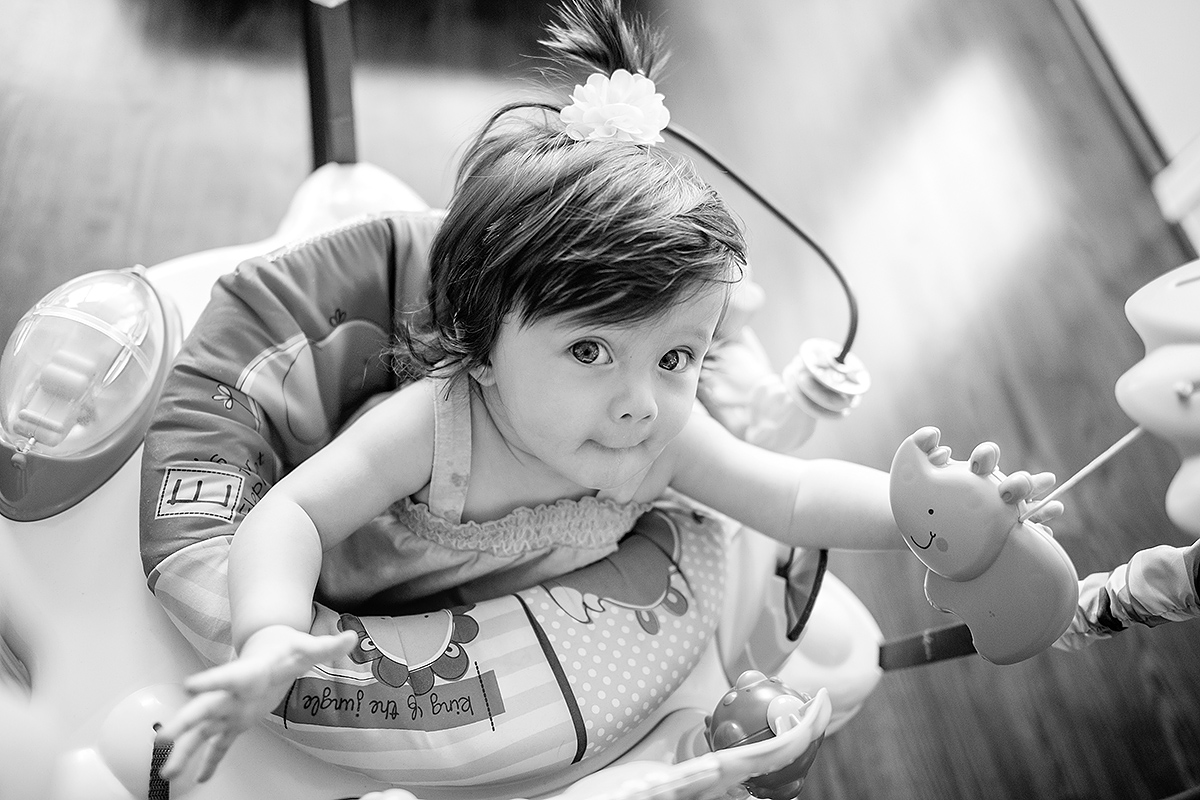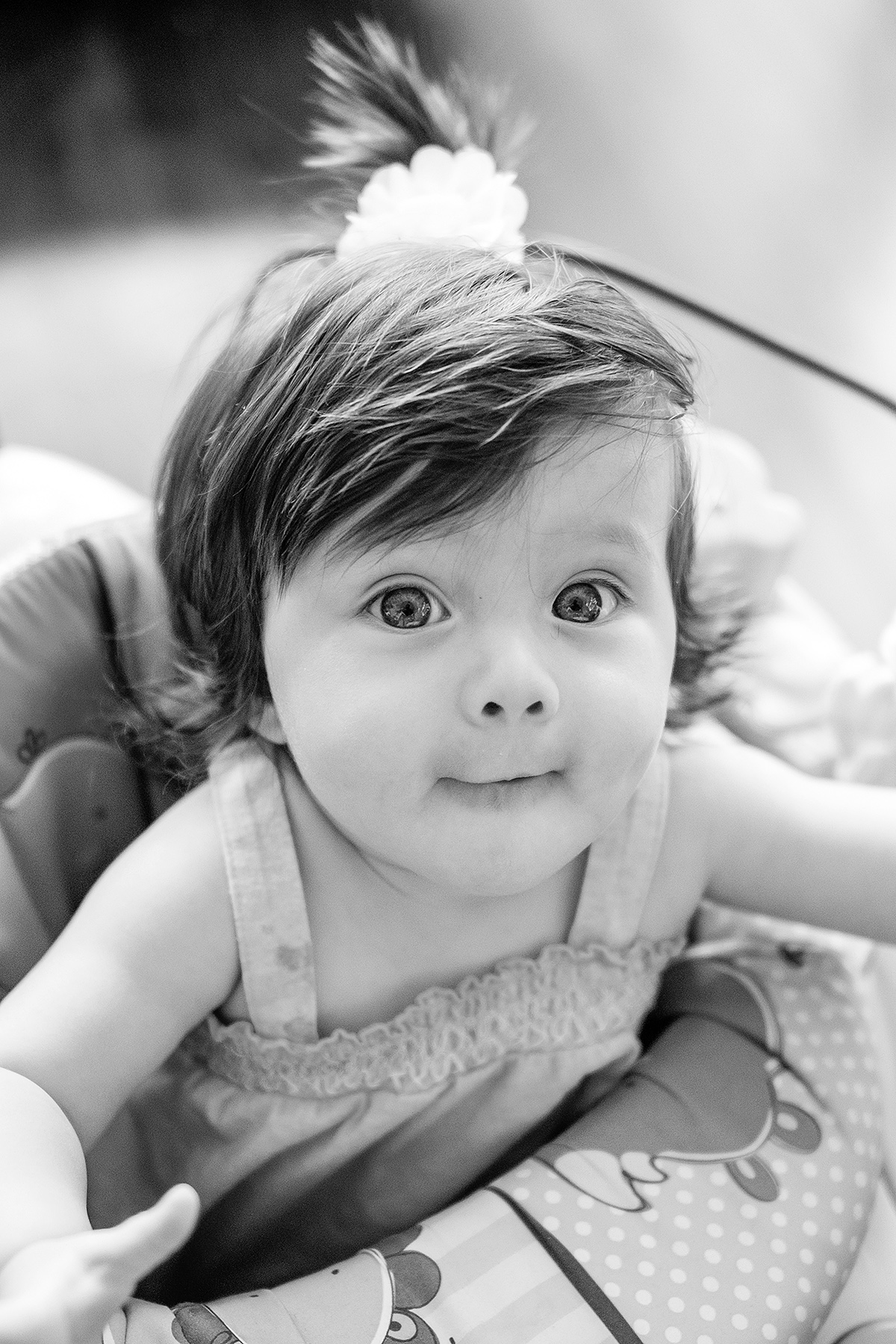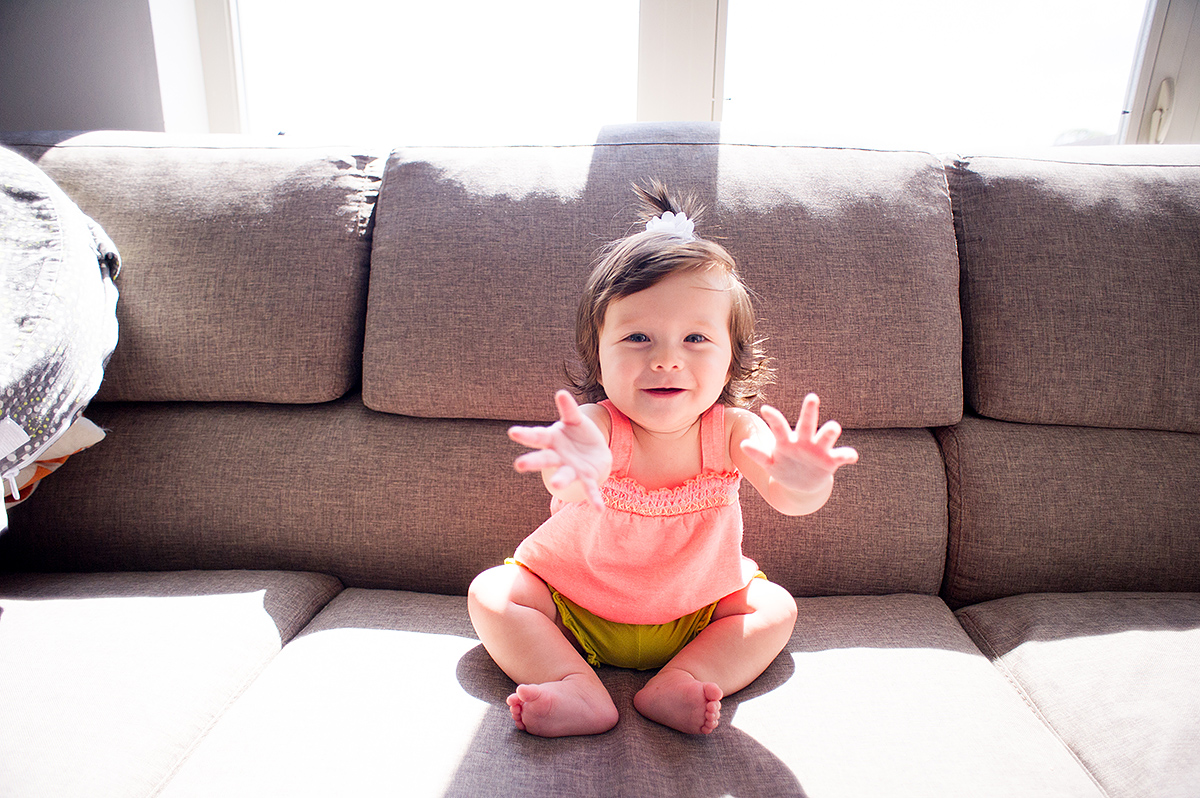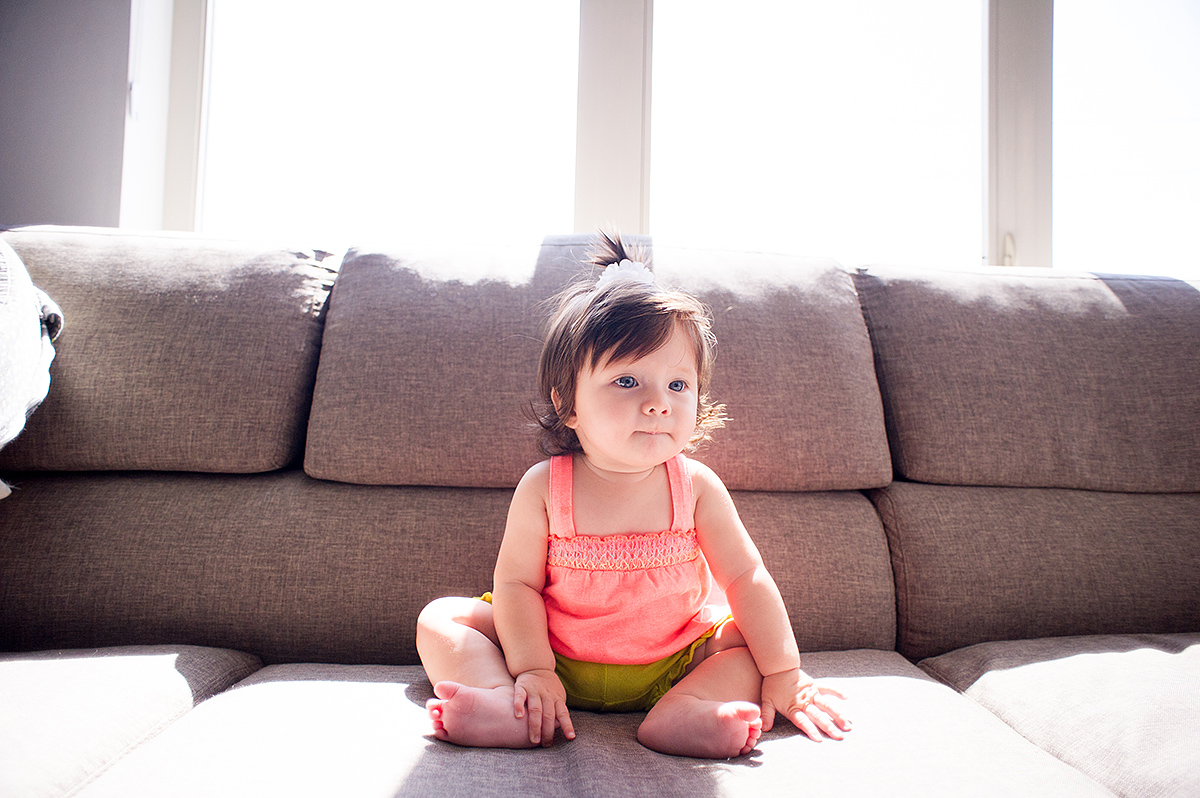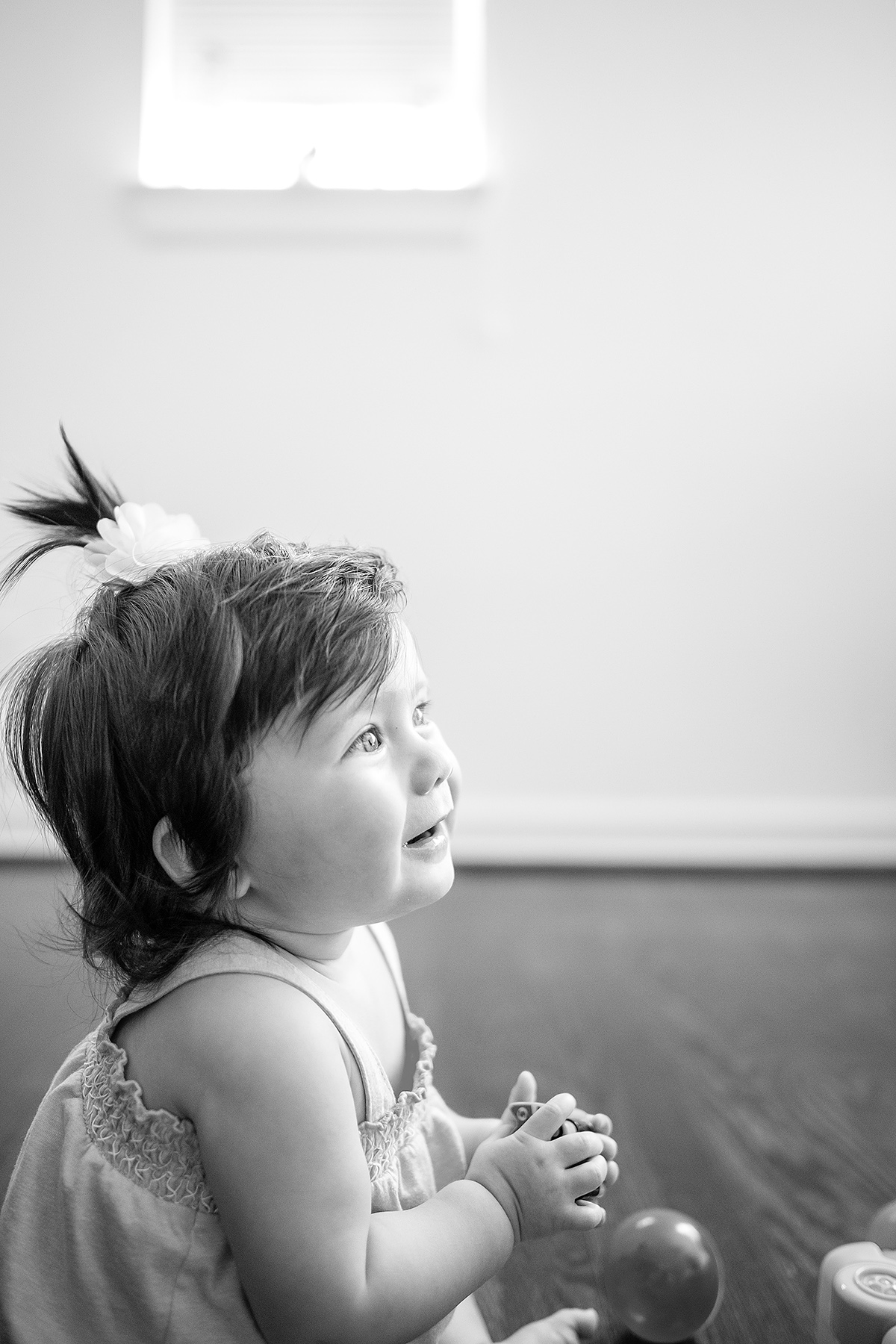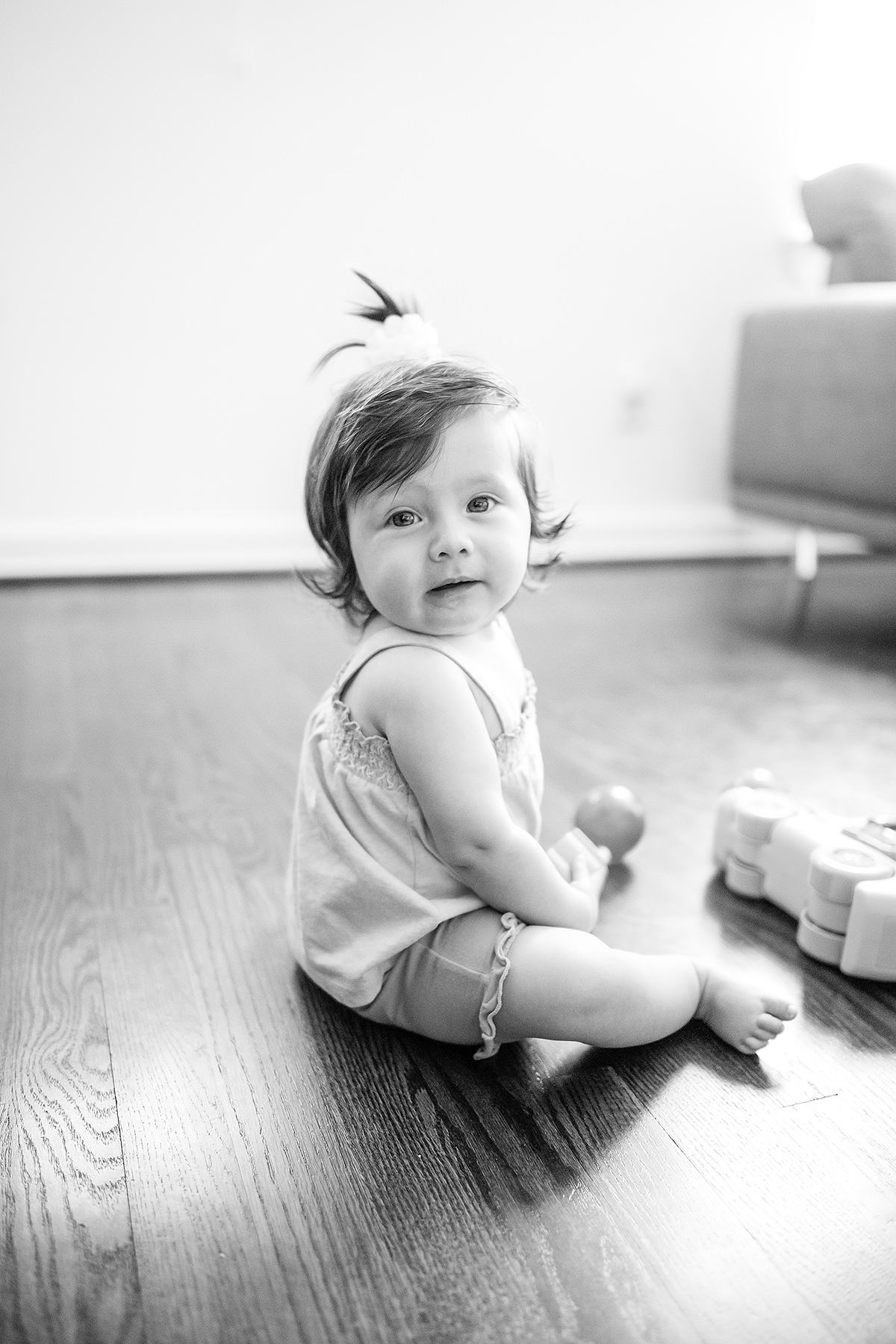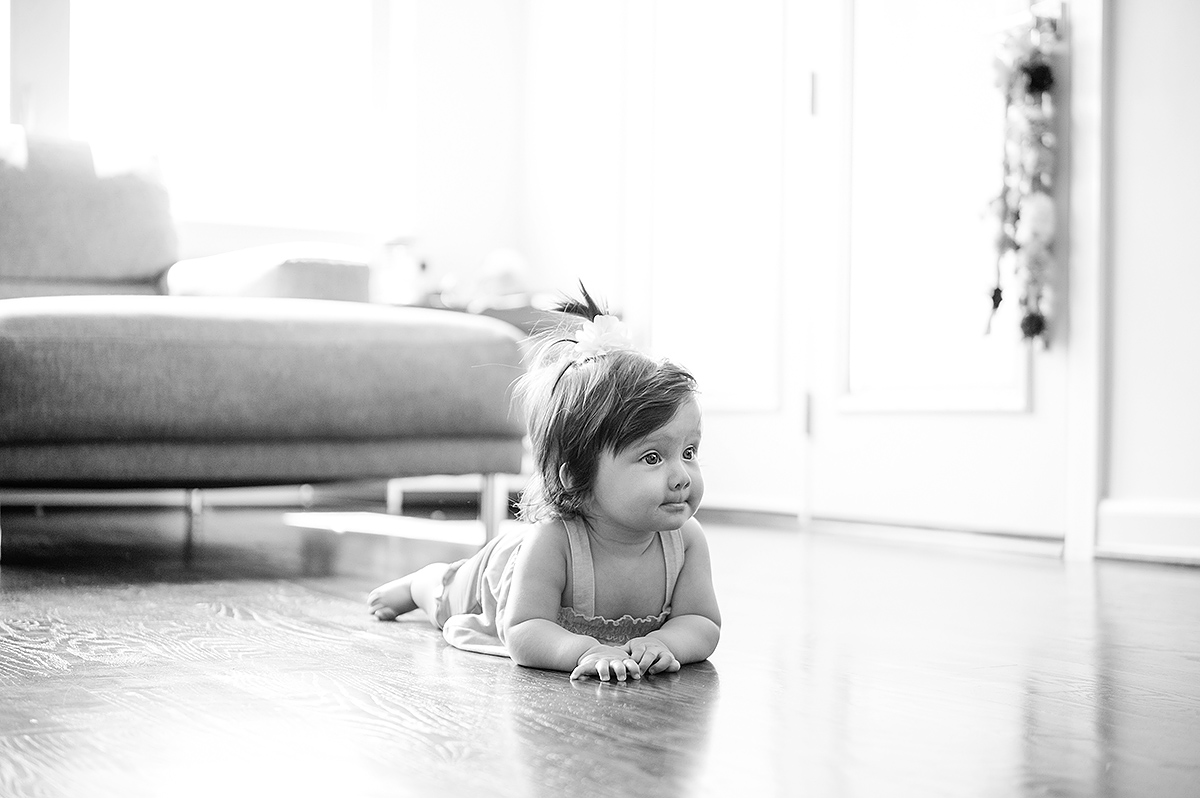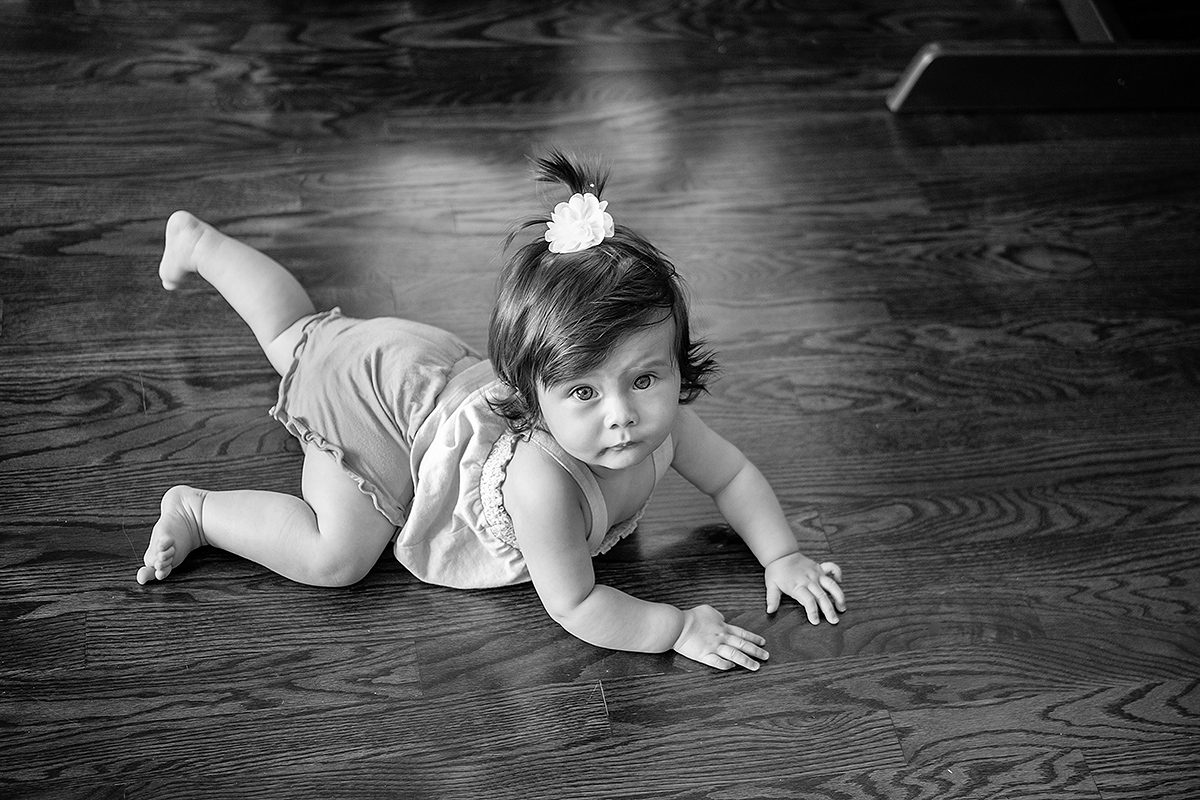 Baby Photographer Houston
newborn, maternity, baby, child & family photography in Houston, The Heights, Montrose, Bellaire, West University, River Oaks, Rice Village, The Woodlands & Cypress
© Captured Simplicity Family Photography
Houston Child Photographer back again!  Hello!  This is part two of this family session.  You can see the outdoor portion of this session a few posts back!  Be sure to check it out too!  I really enjoy photographing families indoors and out.  Both are great options for most families.  I do feel that many times, especially with younger children, an in home session is most comfortable because often it is where they have spent most of their days. Not to say that even newborn sessions can't be done outdoors because they most certainly can be done and done very well I might add if they weather is good.  😉
Anyways, I digress.  Sorry! ha!
Back to this beautiful family!  I love getting glimpses of how one's home was at a particular time.  The baby nursery, for example, at this family's home, had many very special items we were able to get in the photos.  Some of you may not even have a finished nursery.  Our son never had a finished nursery. 😉 I suspect it is more common than the latter.  hehe. That is totally fine!  Don't feel like to get nice images in your home you must have perfectly decorated spaces!  But hey, if you do have them, I'm making a point more lately to try to capture more of it without distracting from the focus, which is you and your child!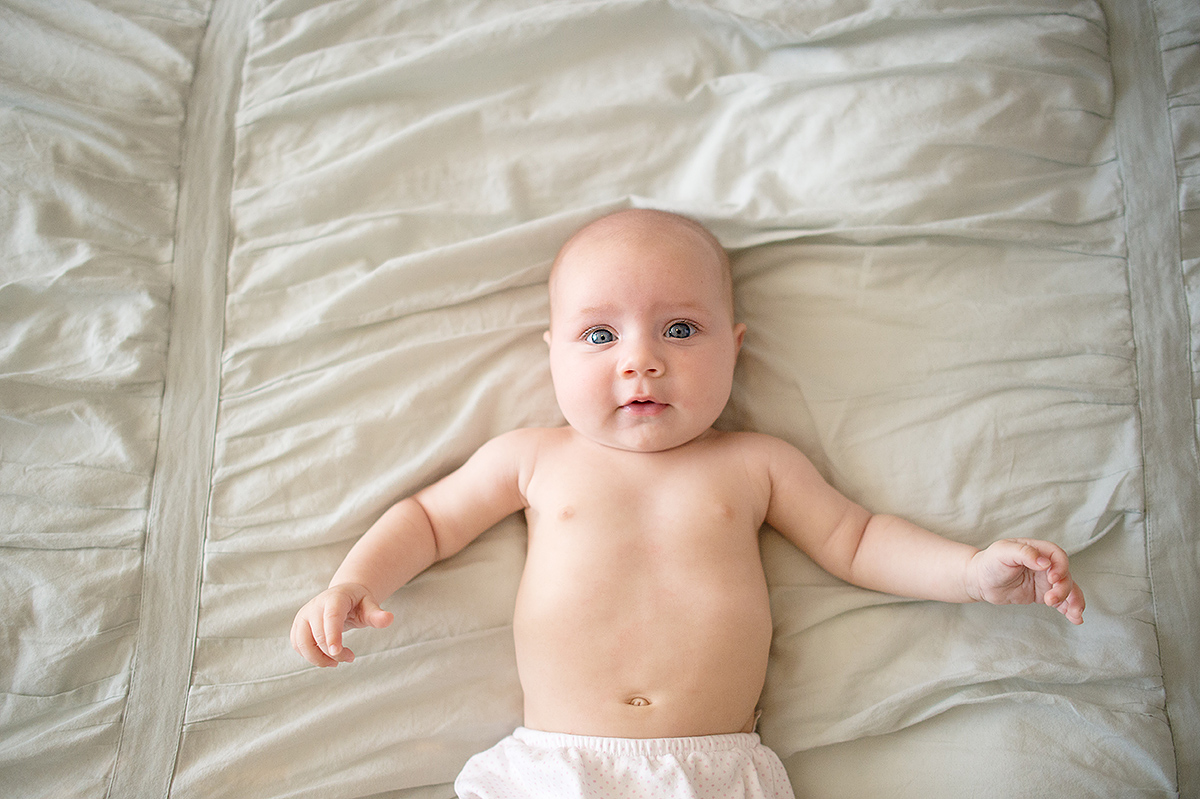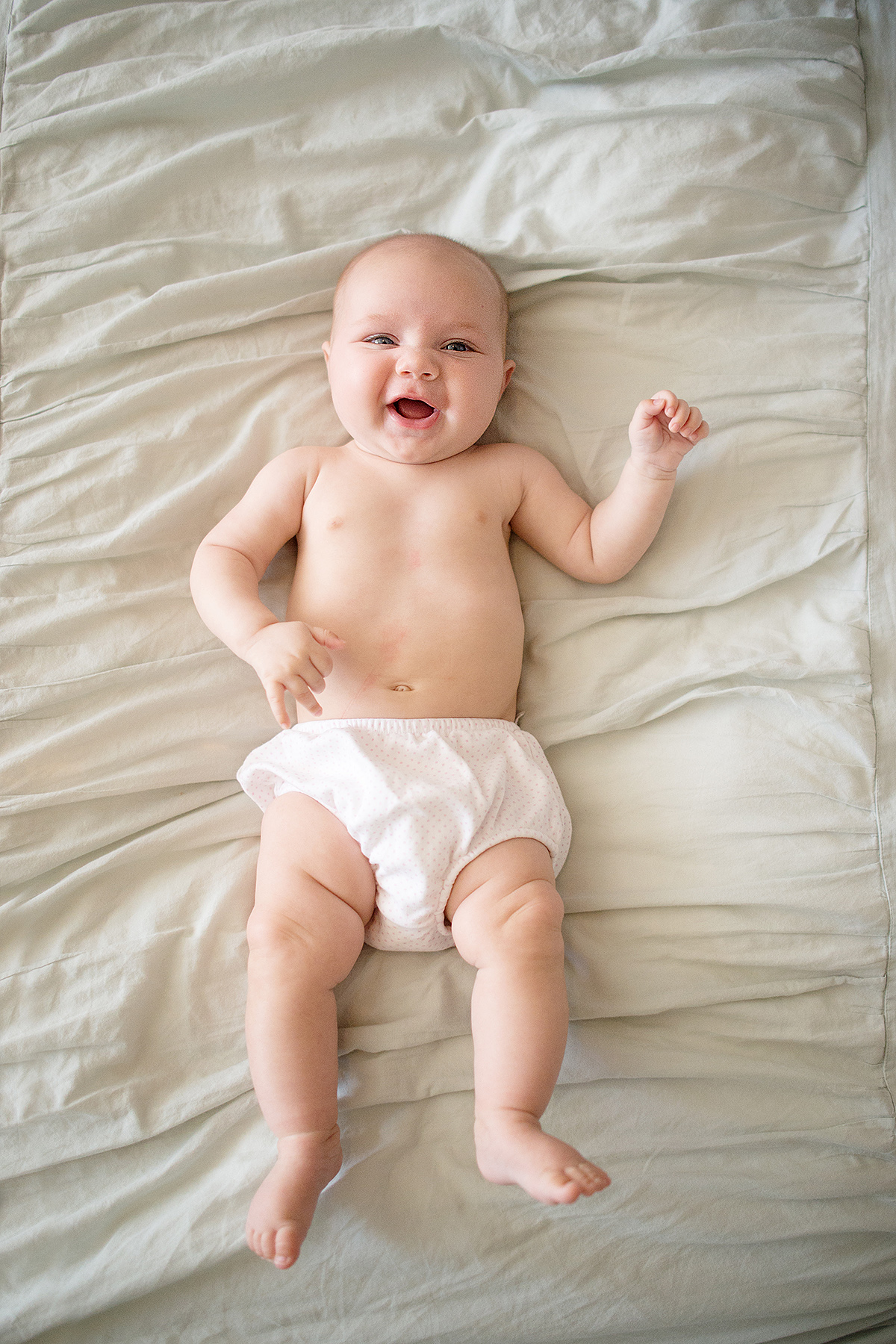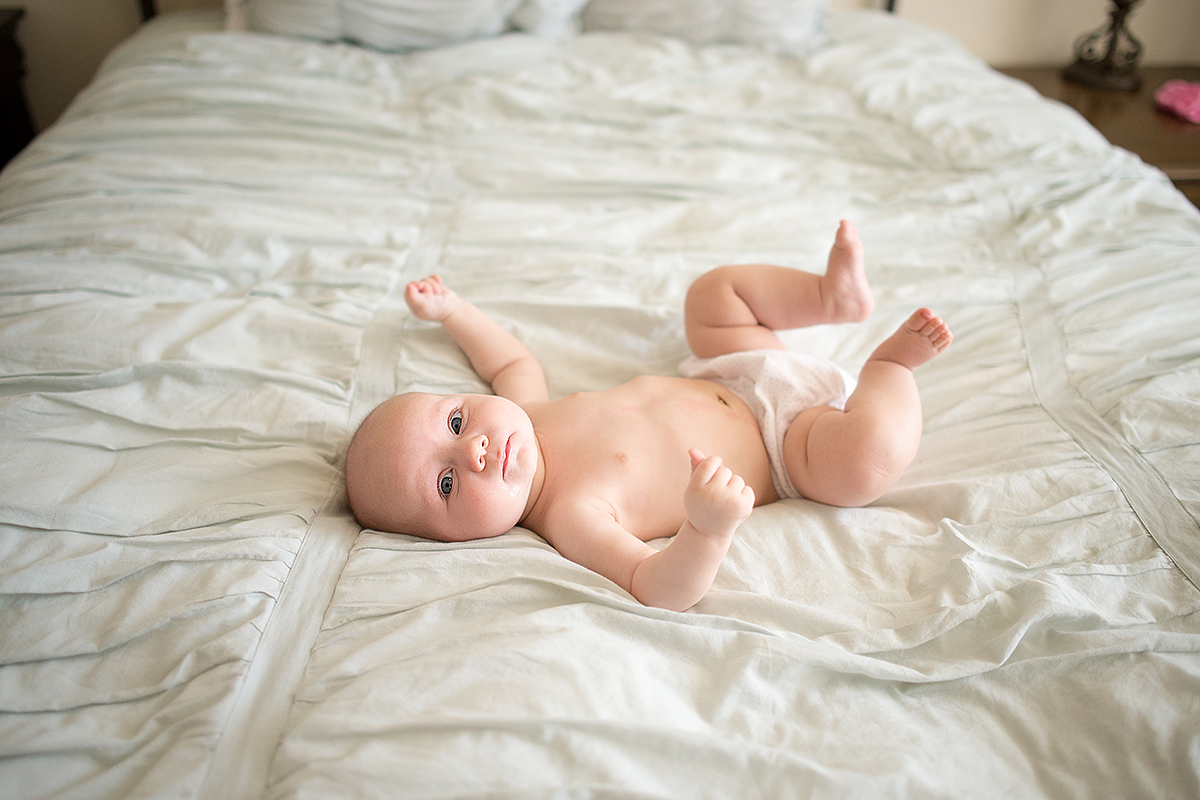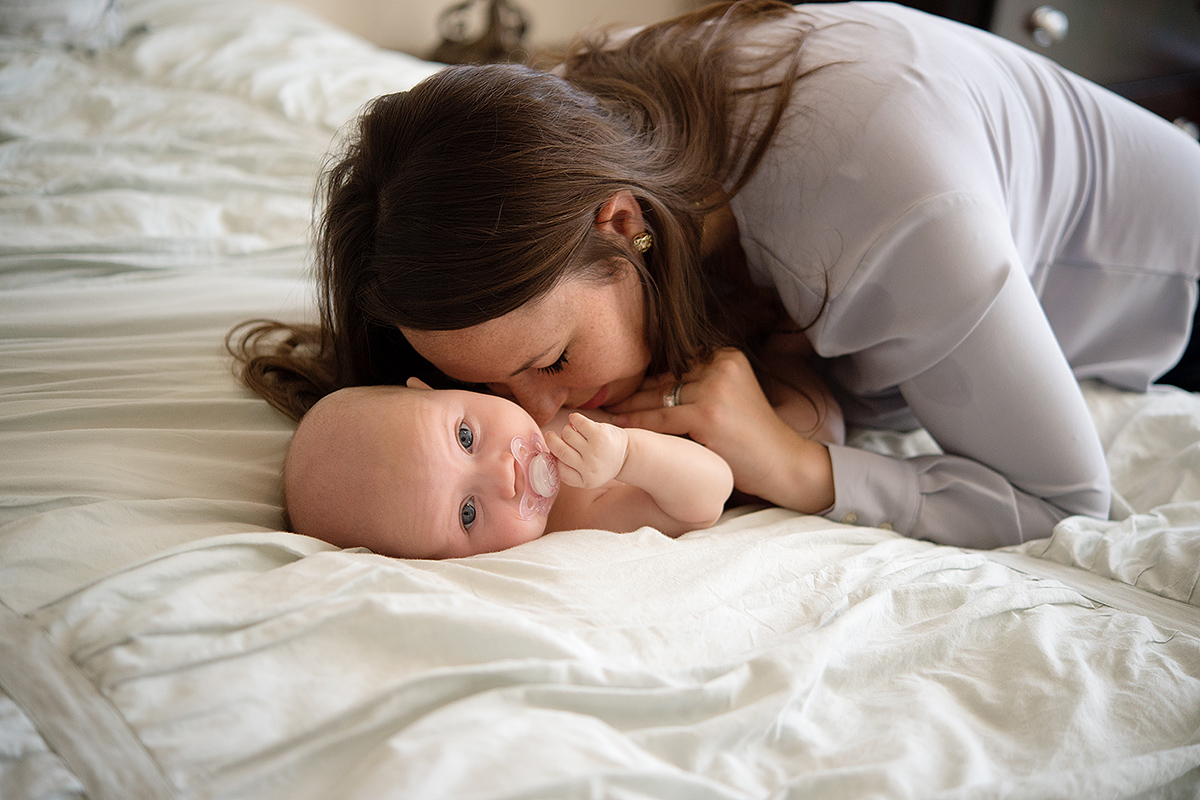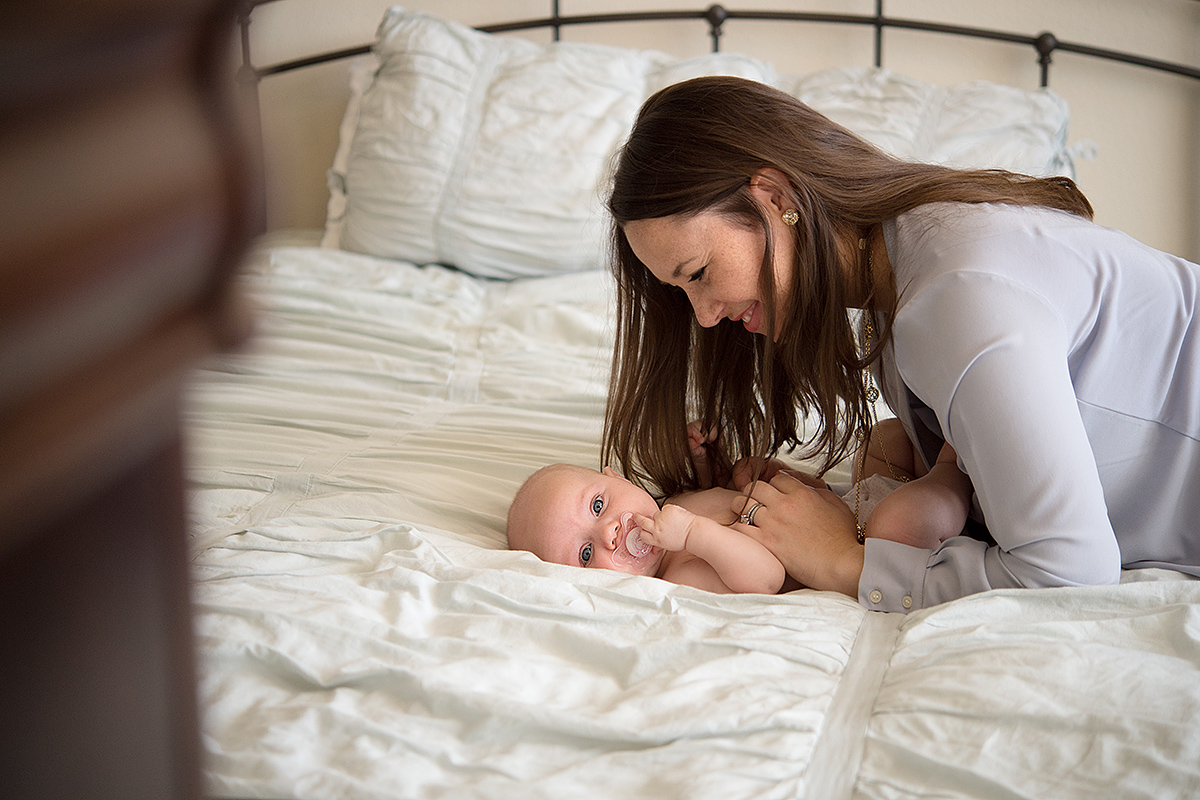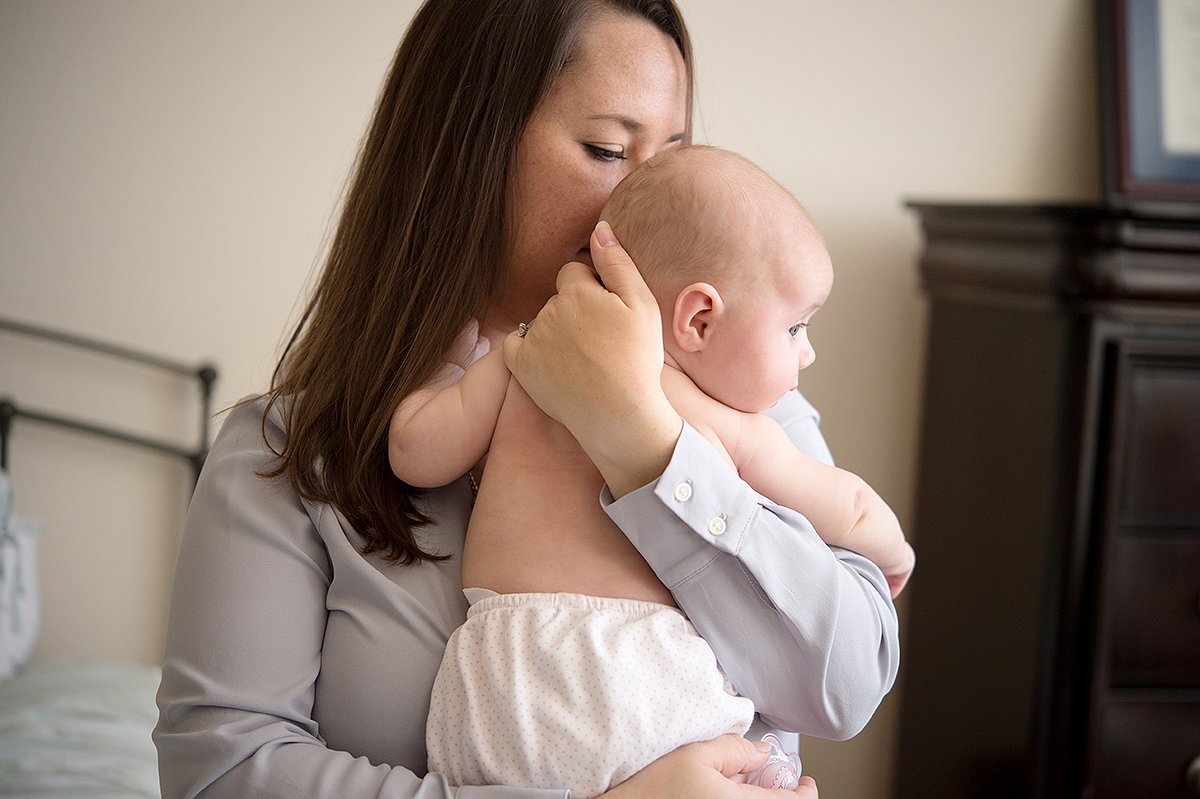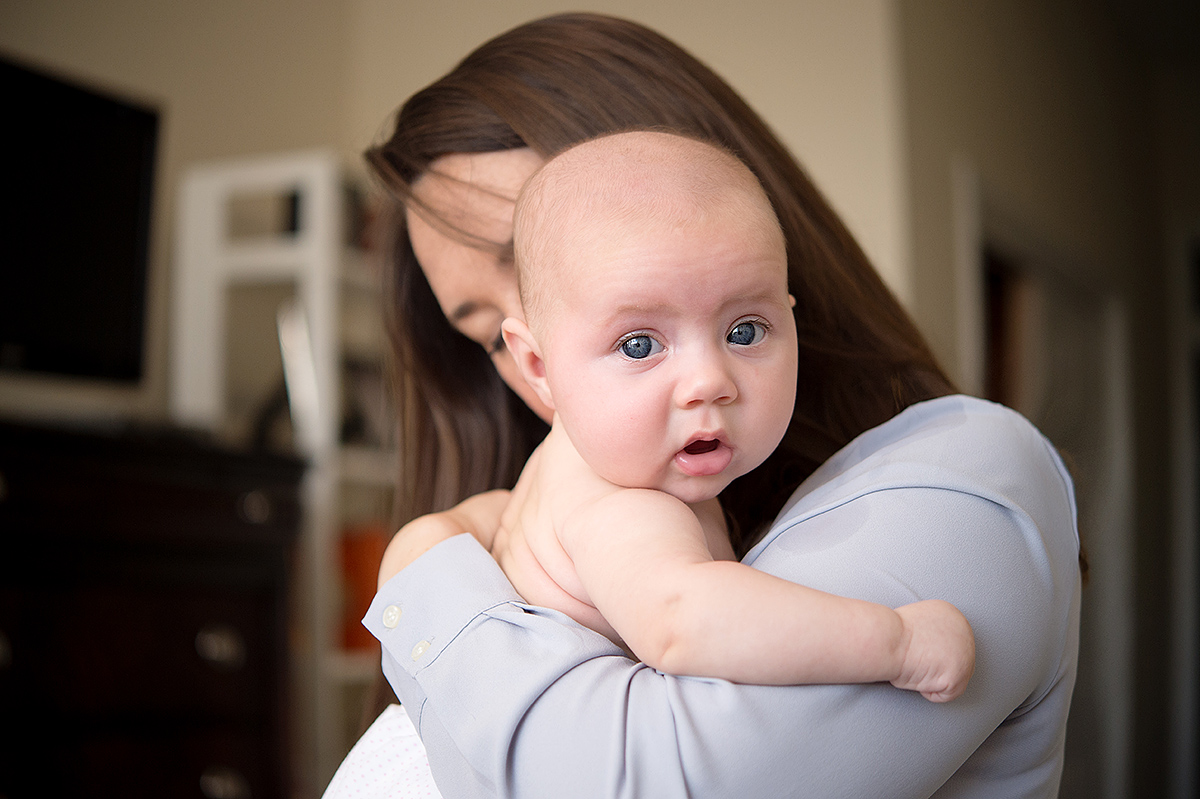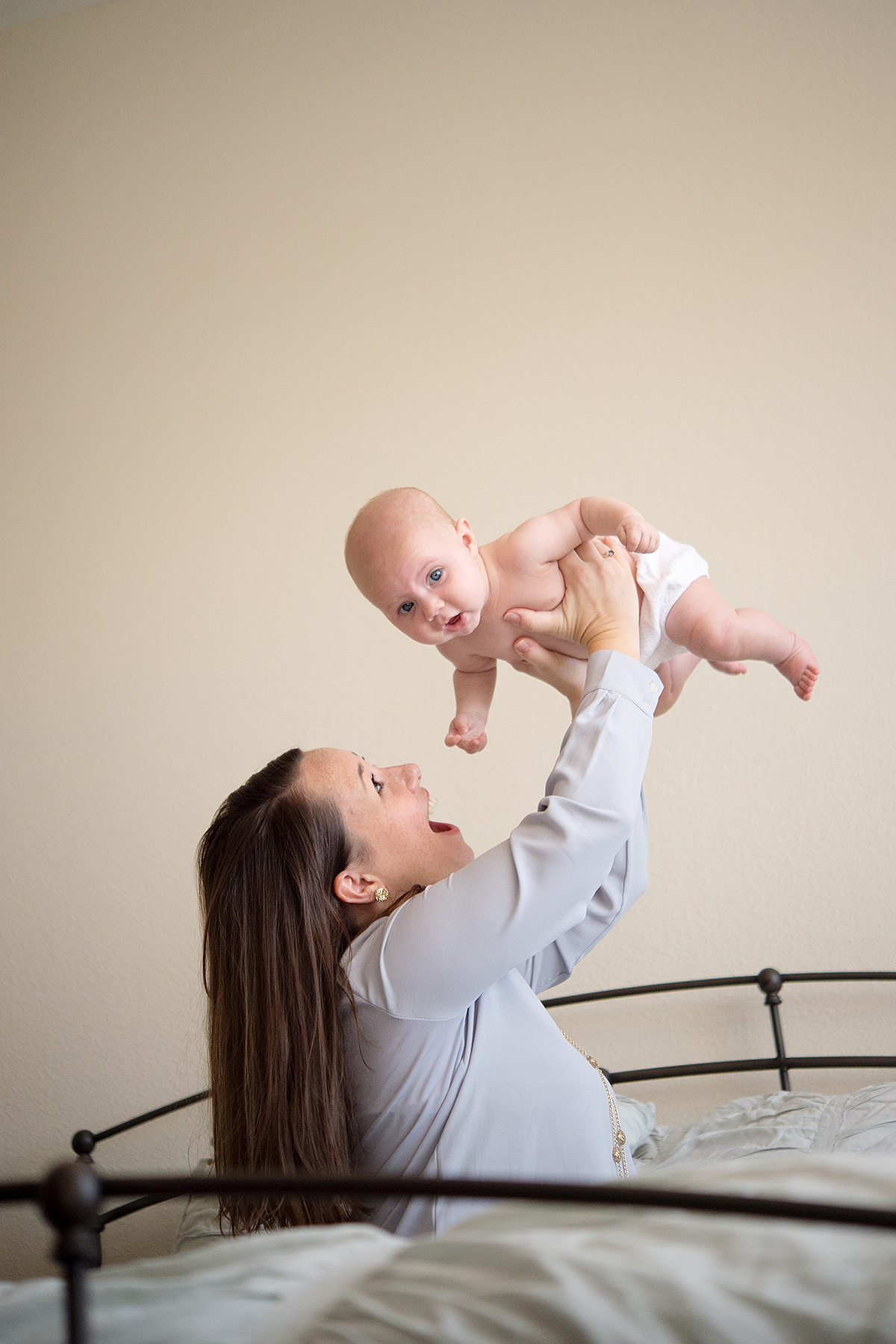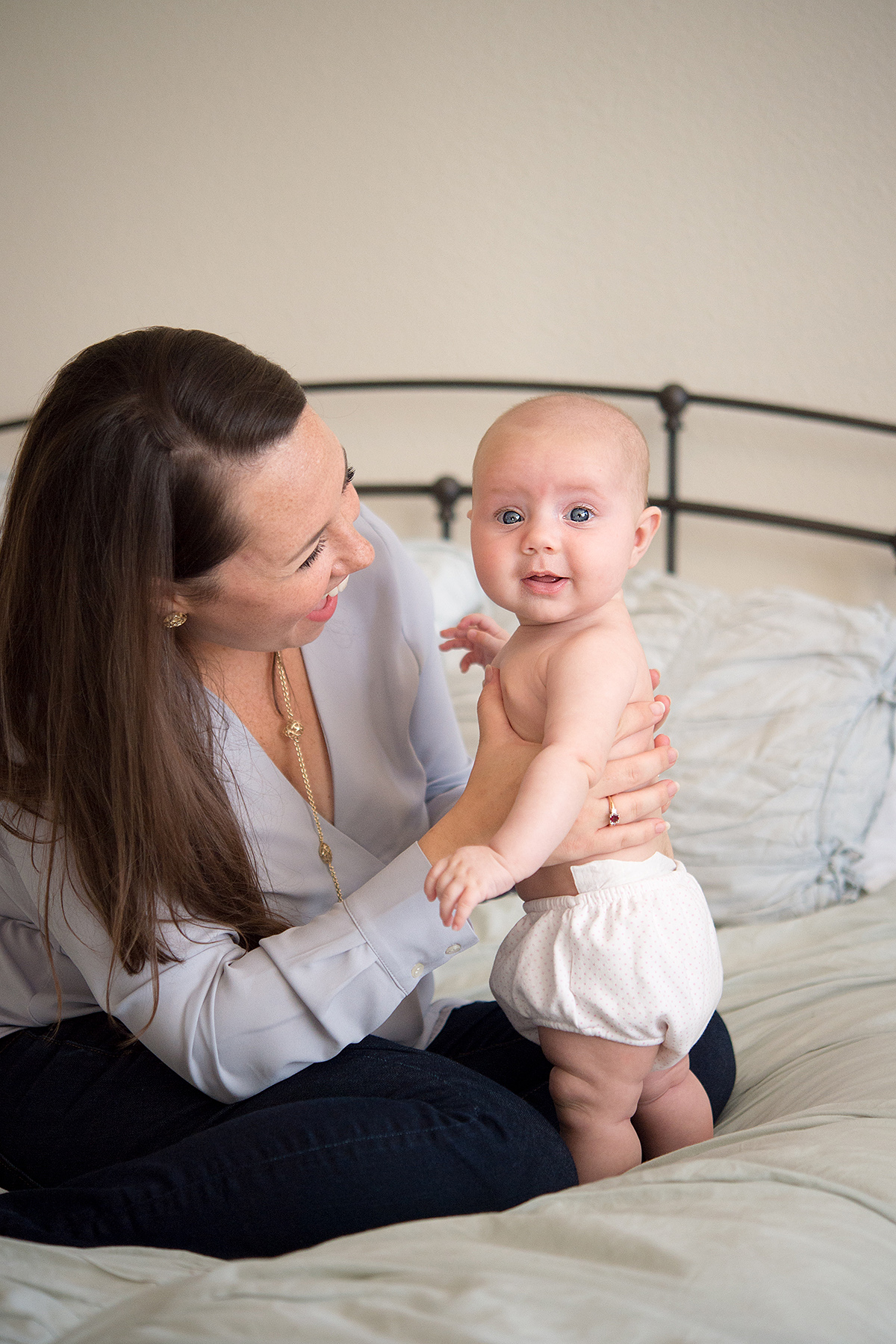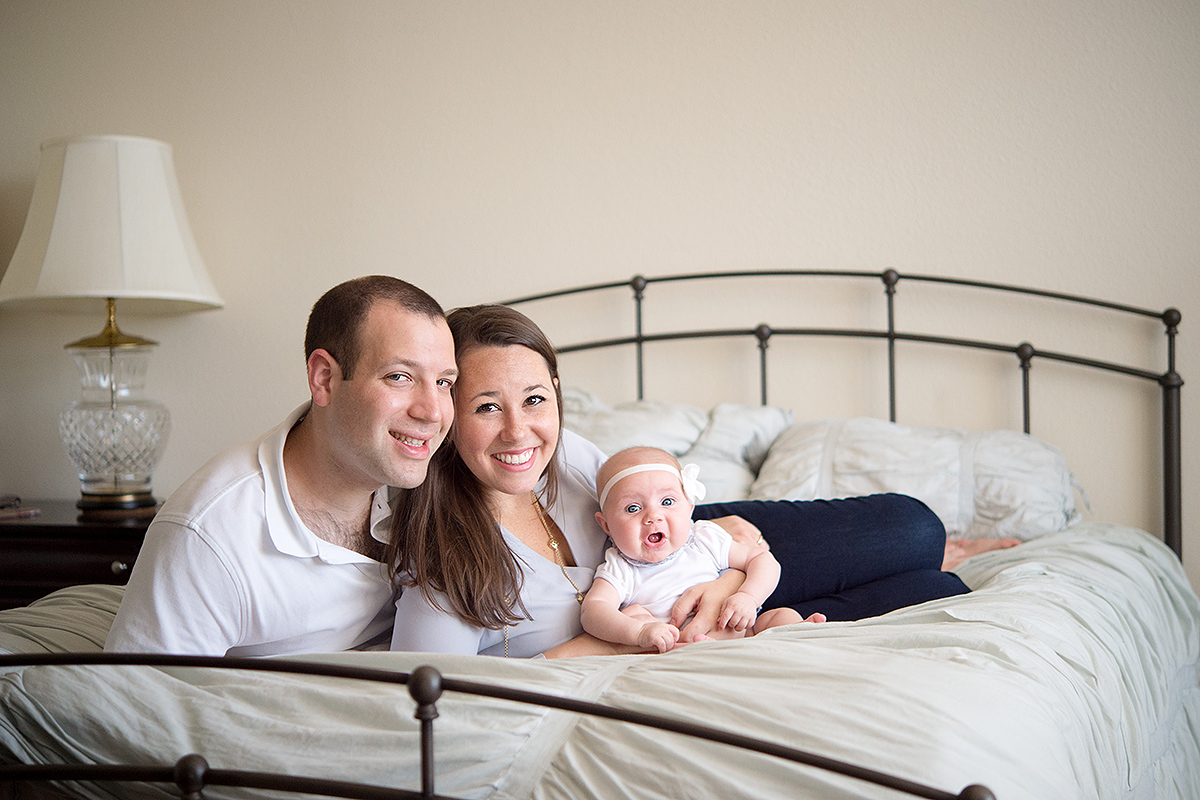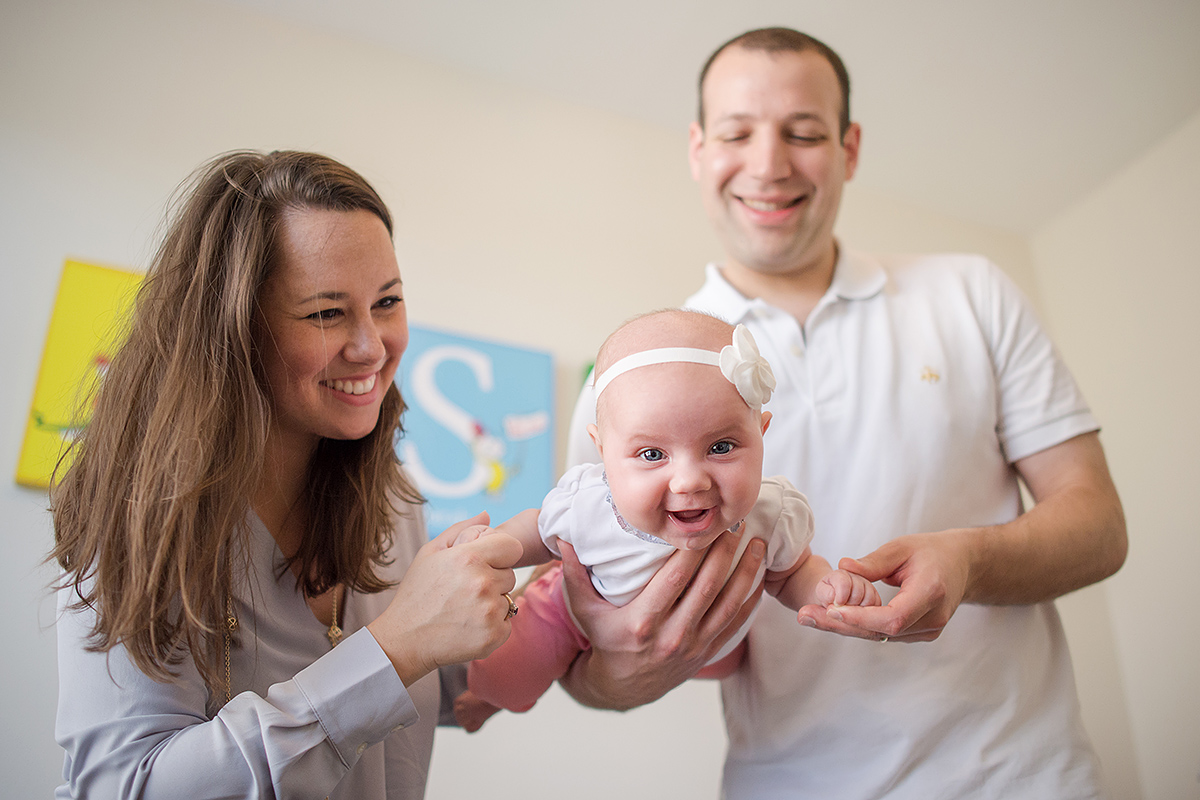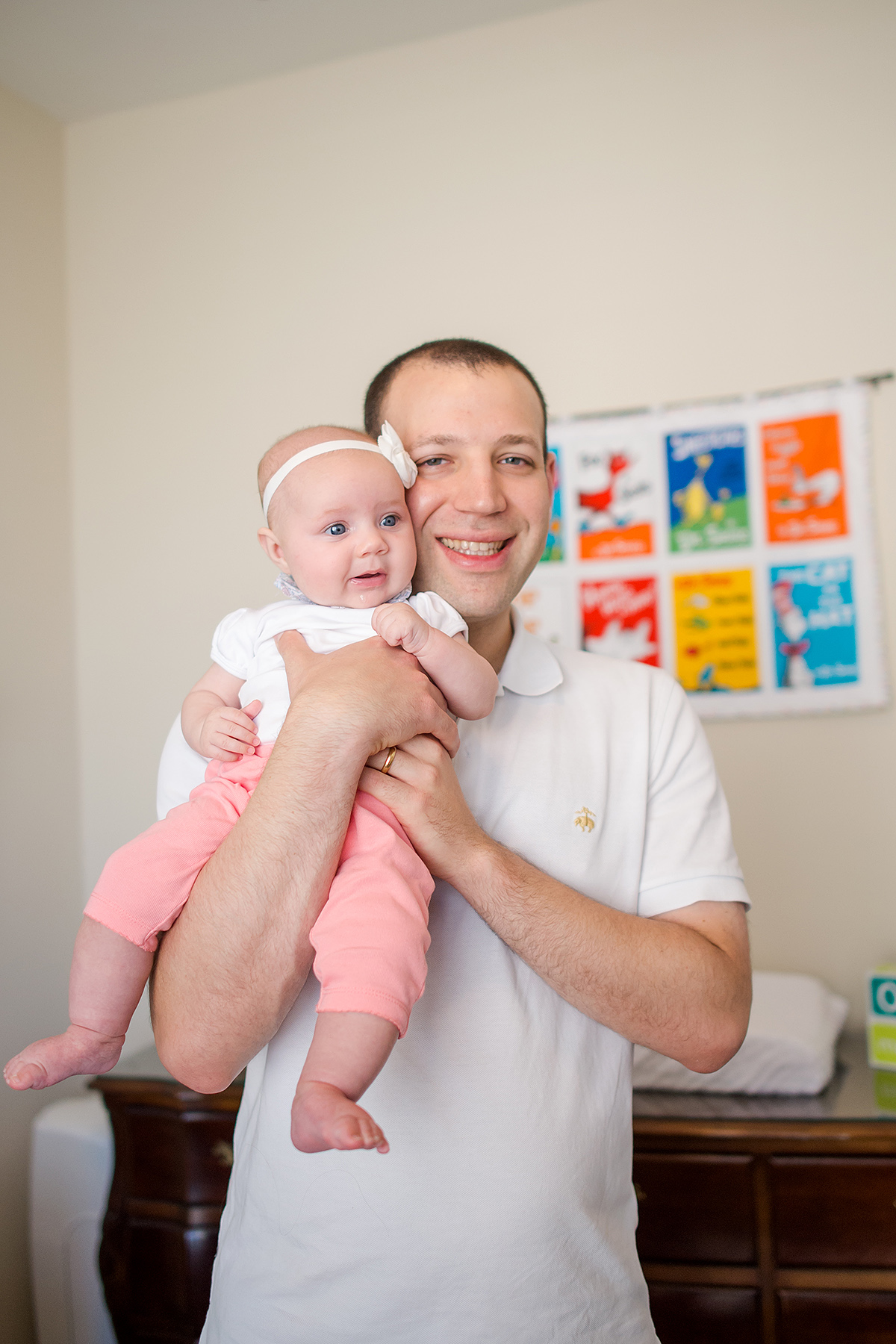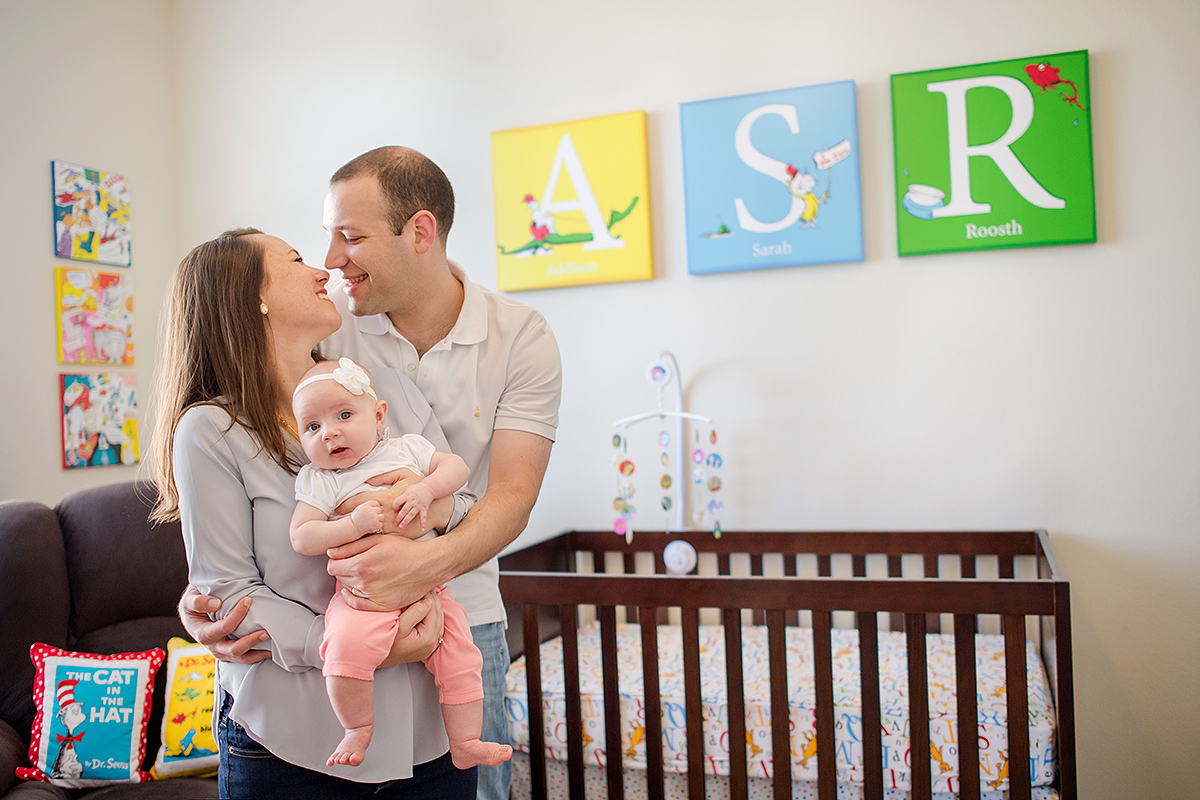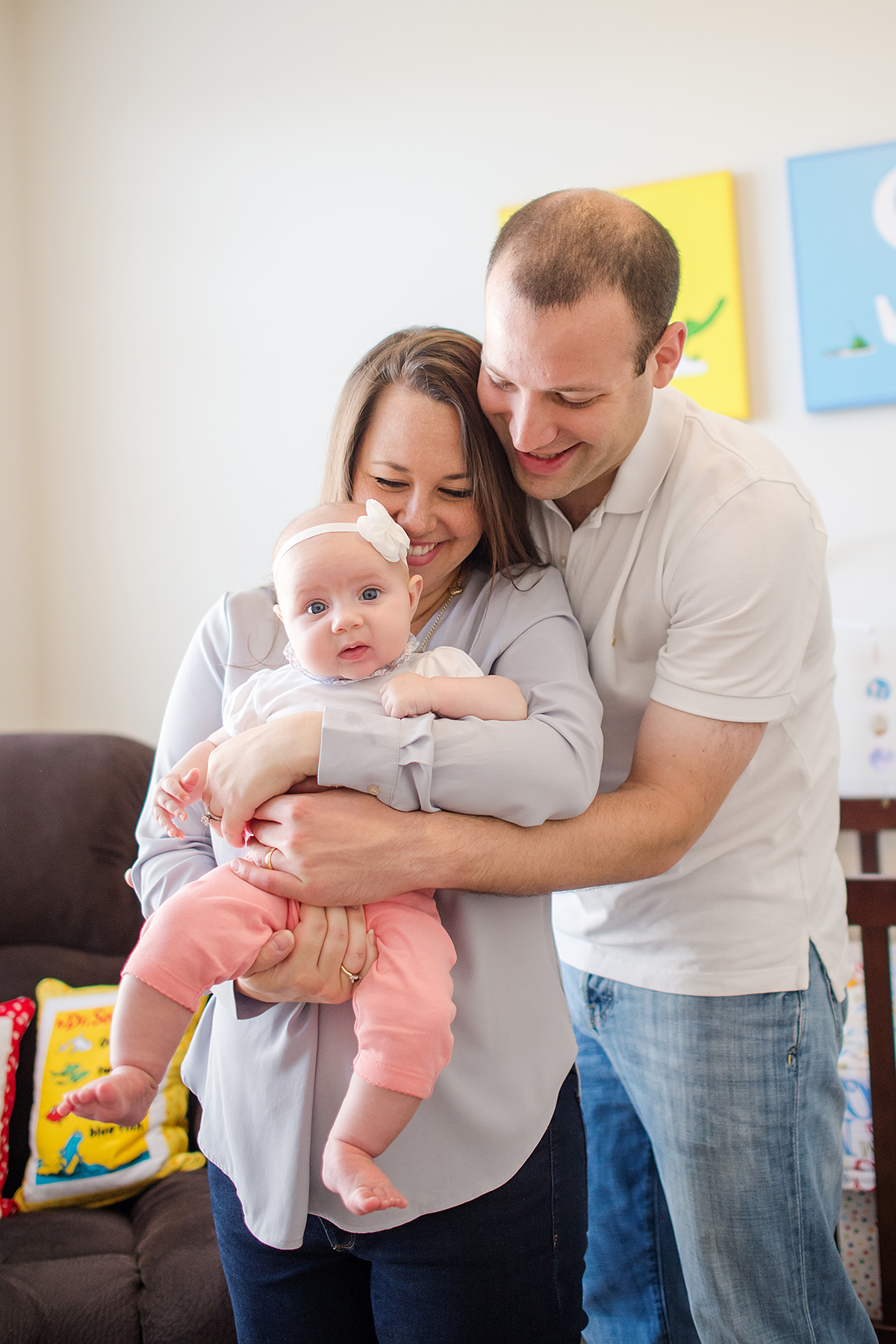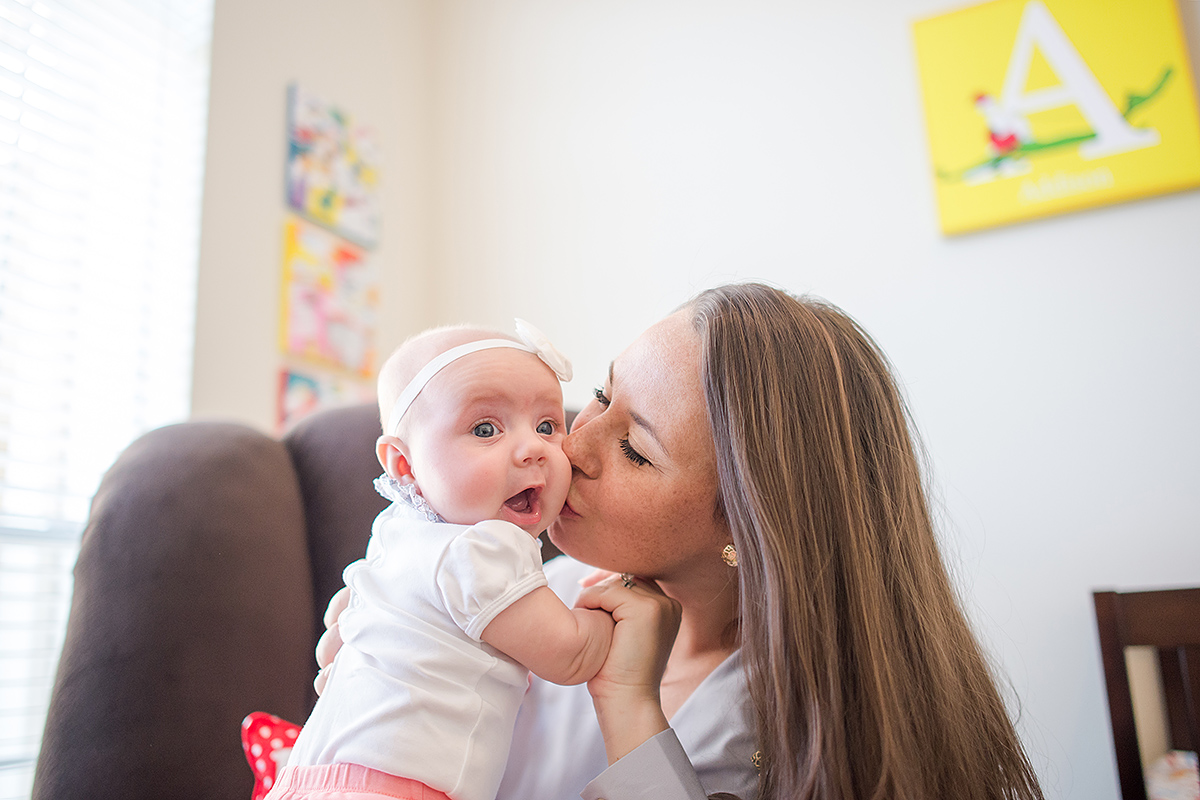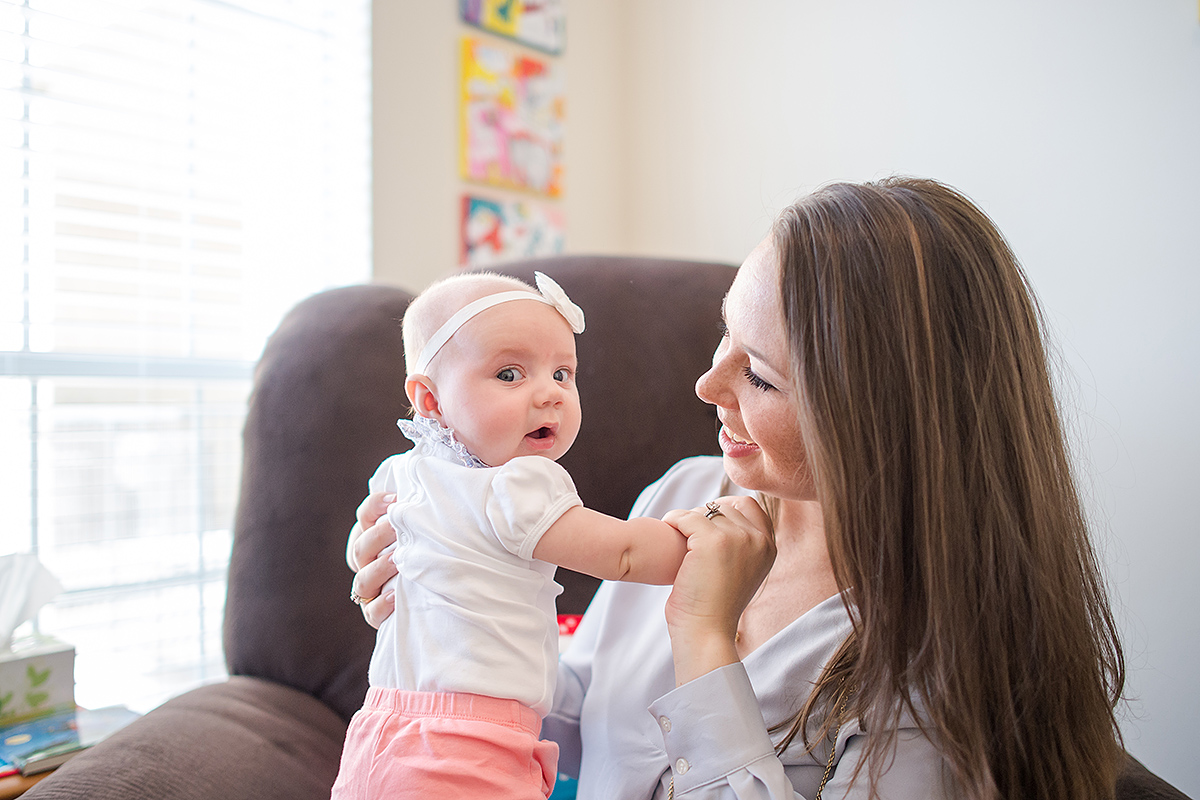 Houston Child Photographer
newborn, maternity, baby, child & family photography in Houston, The Heights, Montrose, Bellaire, West University, River Oaks, Rice Village, The Woodlands & Cypress
Houston Underwater Maternity Photographer…yes, you could call me that because I've photographed a few pregnant mamas in the pool over the last couple of years.  😉
For those of you who might be thinking you would like to have an underwater maternity session…awesome!  But let me just tell you it is no walk in the park and it's not for everyone! It takes a serious commitment on my client's part for sure.  Being able to look comfortable and relaxed under the water while pregnant has proved (at least for my clients) to be a real workout.  Underwater Maternity is not just about holding your breath and going underwater. If you are considering an underwater maternity photo session, please contact me as early as possible in your pregnancy so that I am able to really go over with you all the important details to ensure it's a good fit for you well ahead of time.  Depending on my client, it is best to do this session at about 28-33 weeks along.  Most have a pretty good little 'bump' going at this time, but have not gotten to the 'super uncomfortable' stage just yet.  Because being in at least above average physical condition is vital as well, it is likely best for most not to wait until your final weeks of pregnancy.
How about this incredible mama's pics!  😉  Love, love, love…if I do say so myself.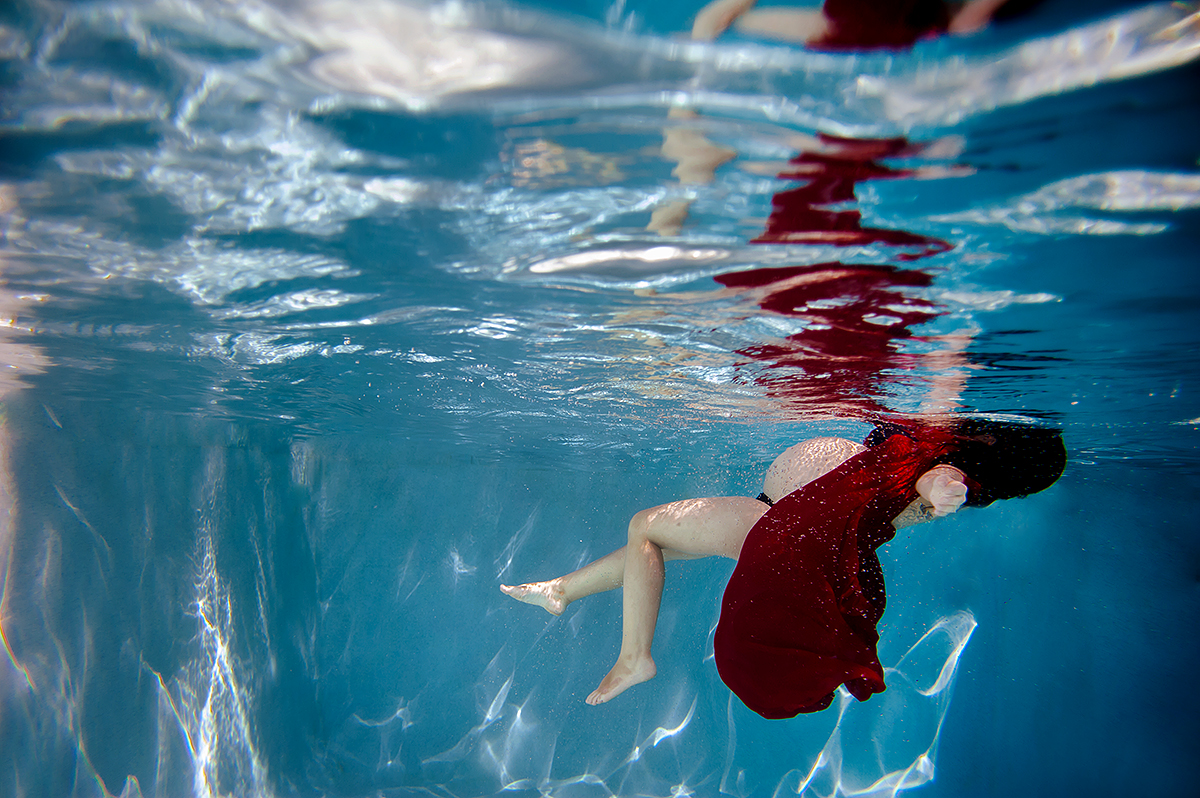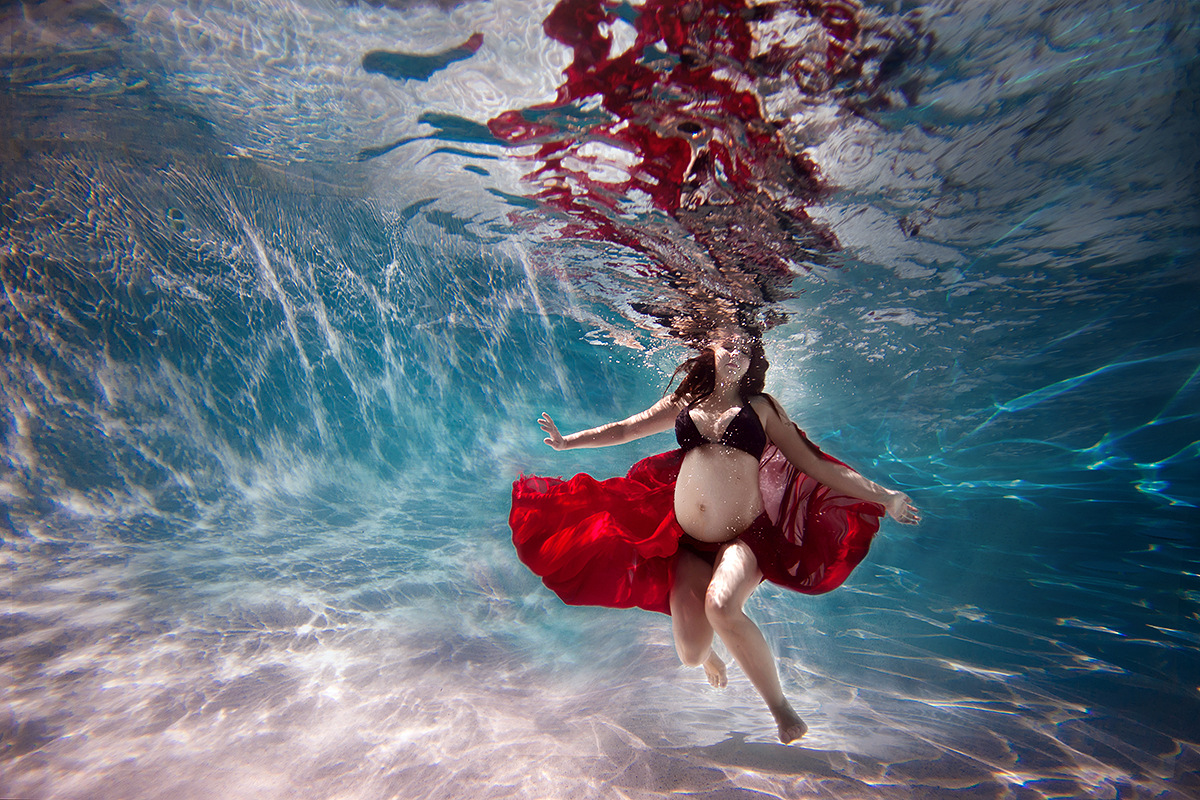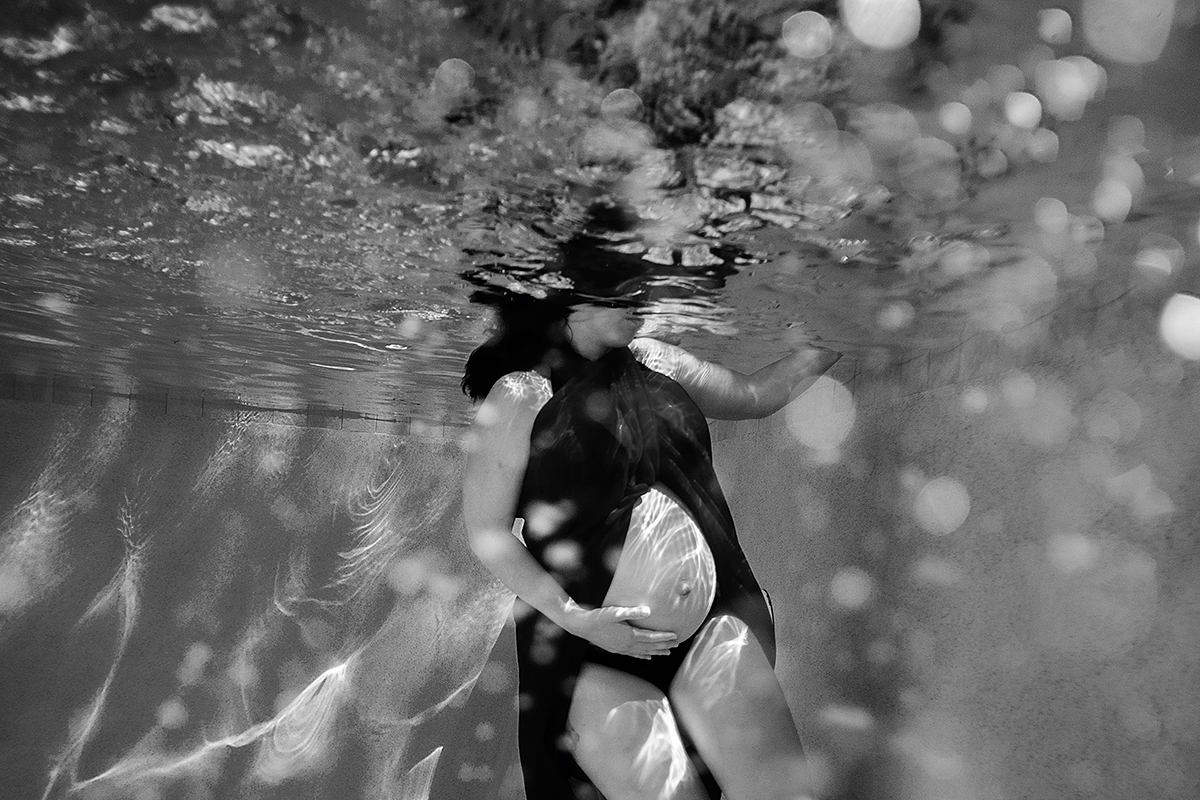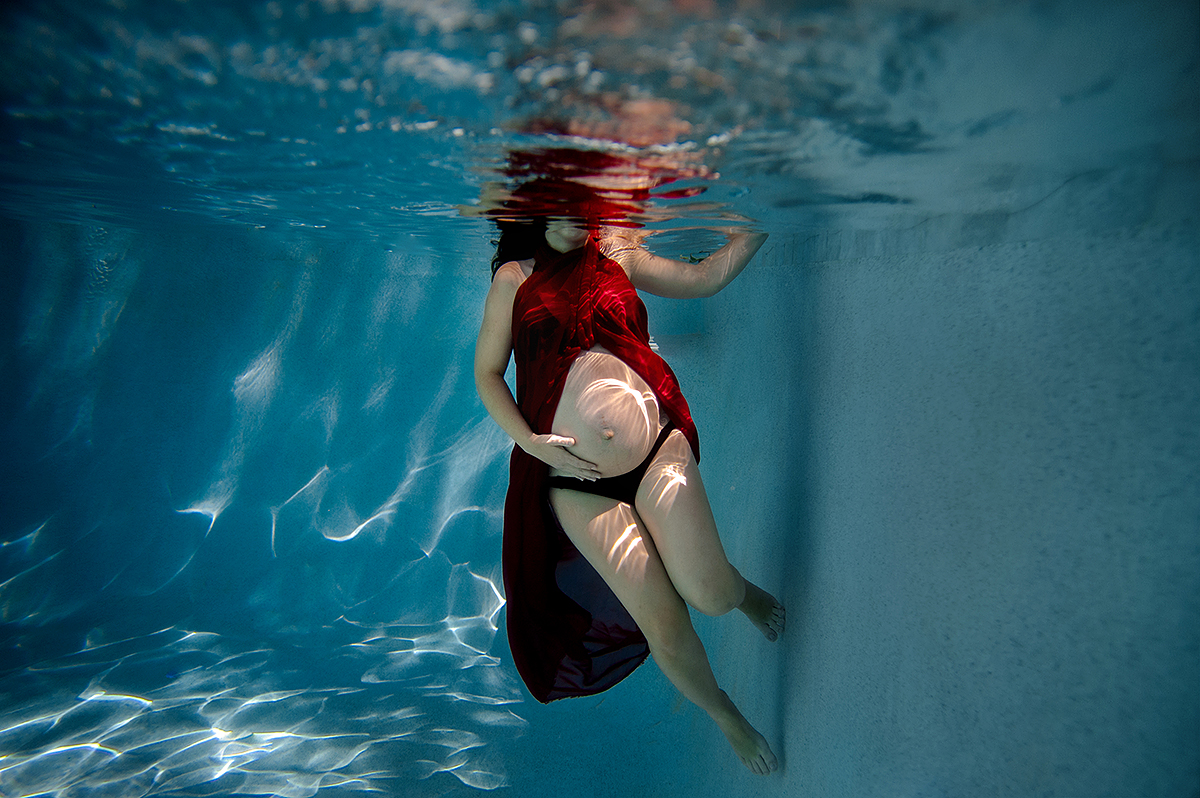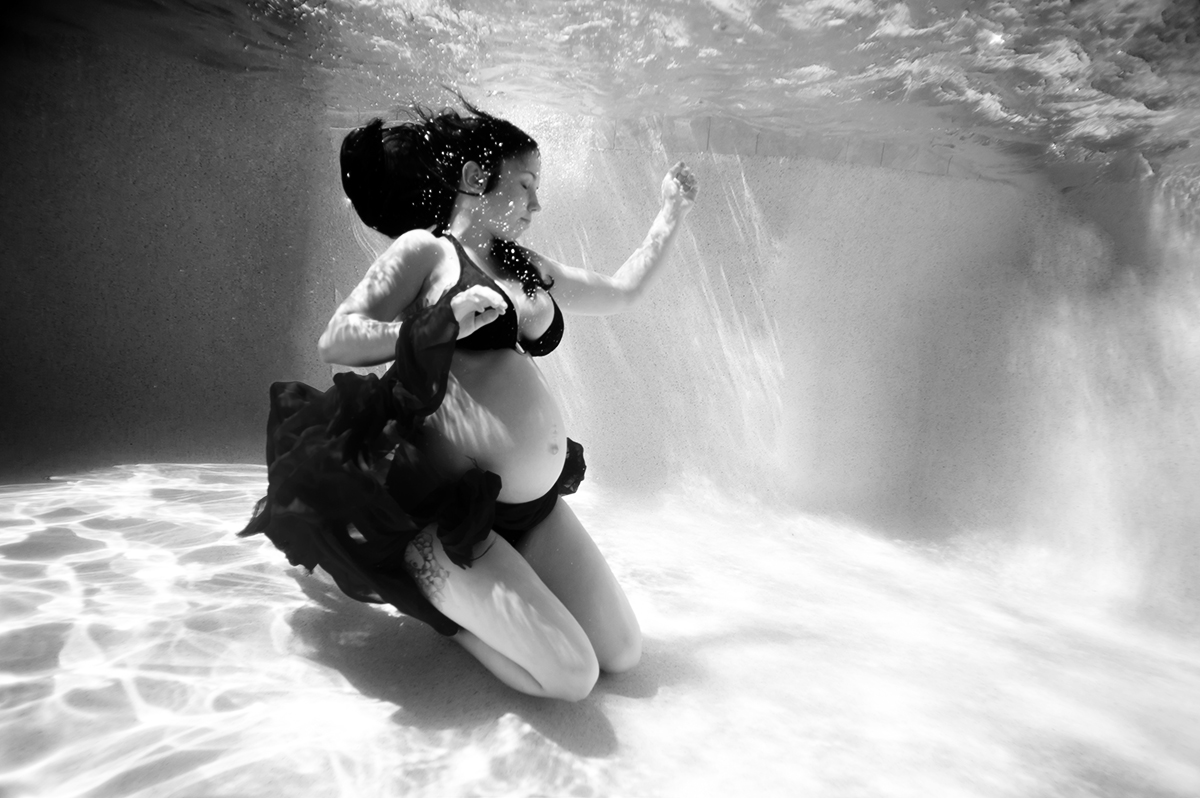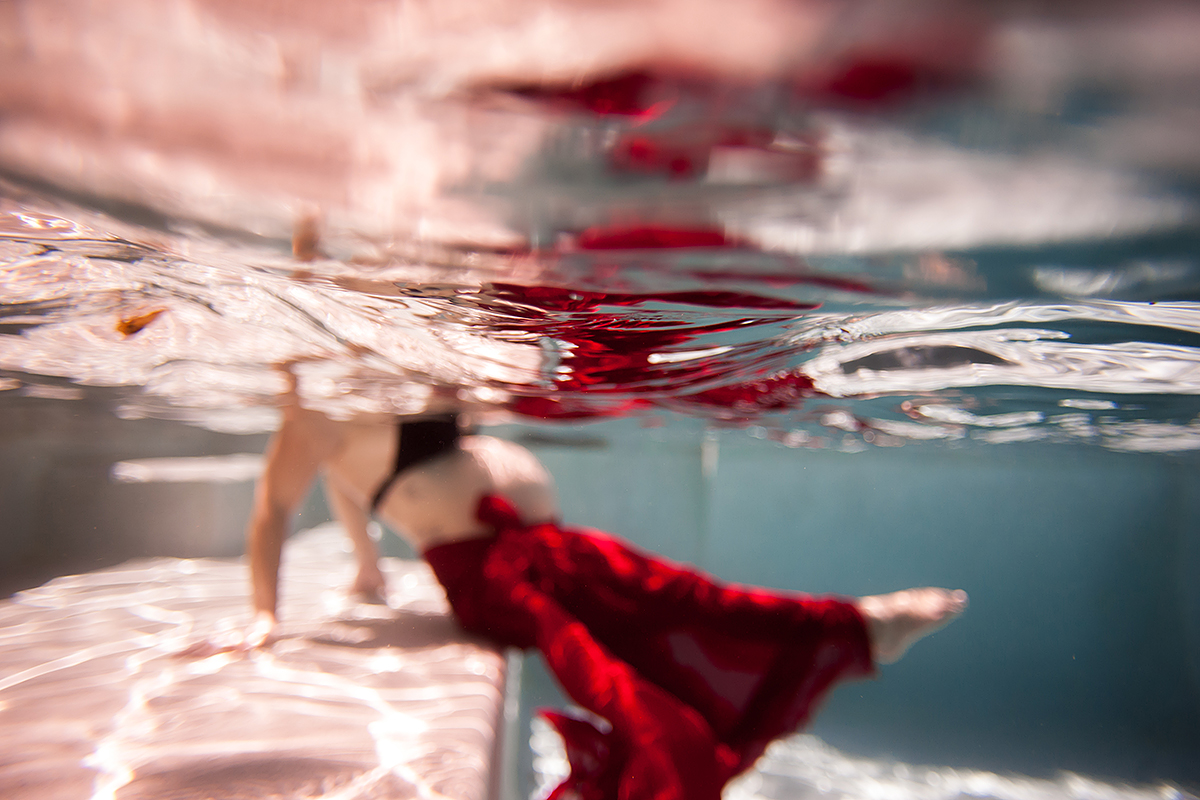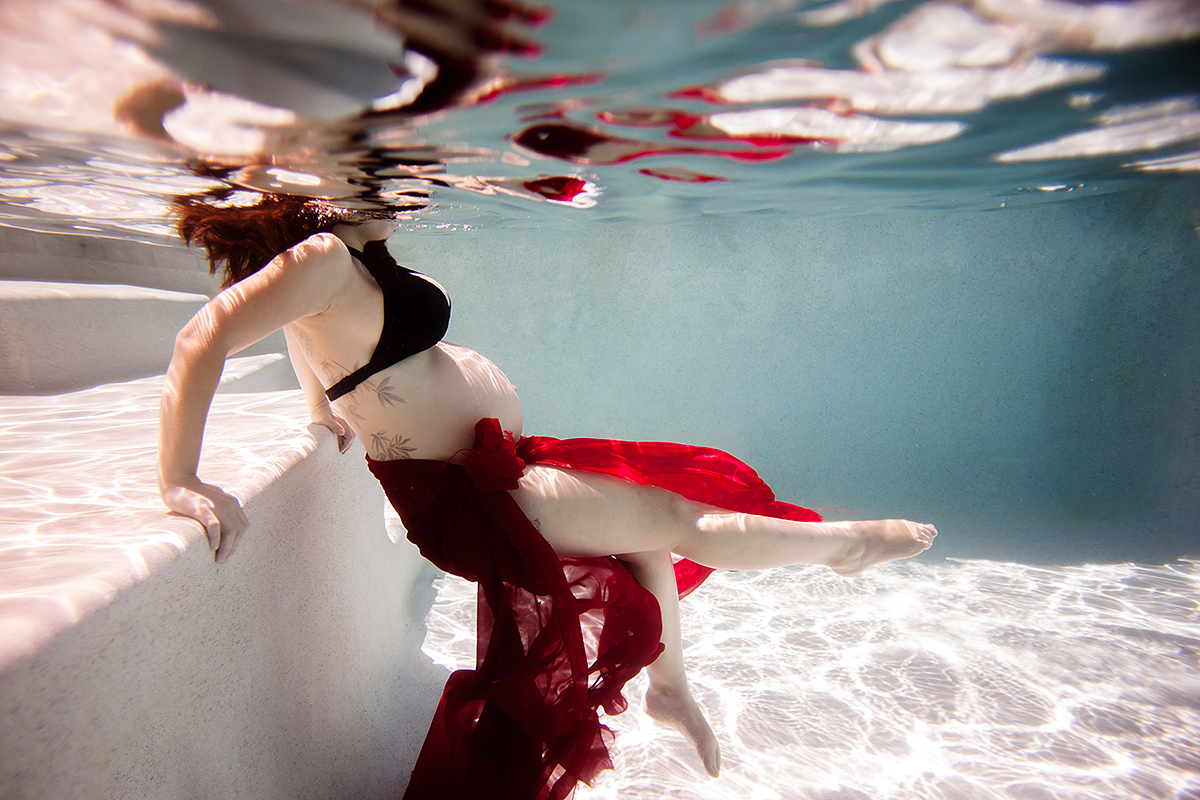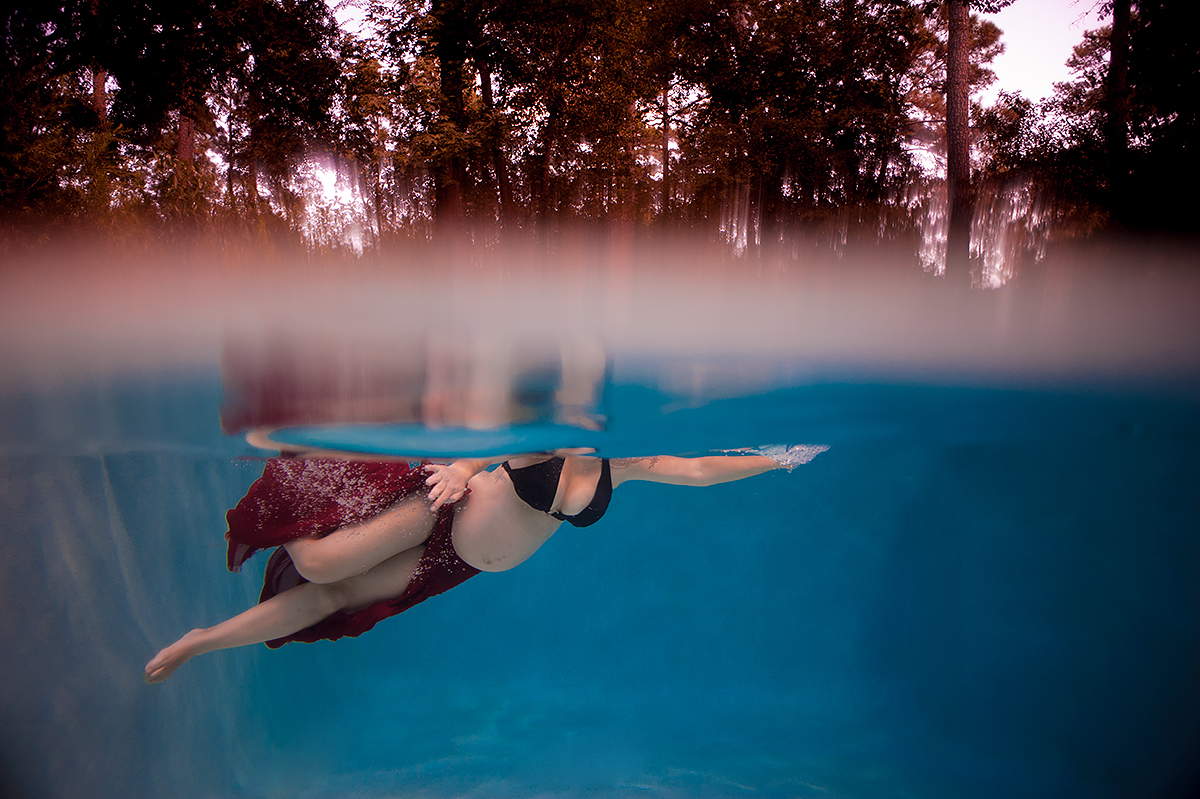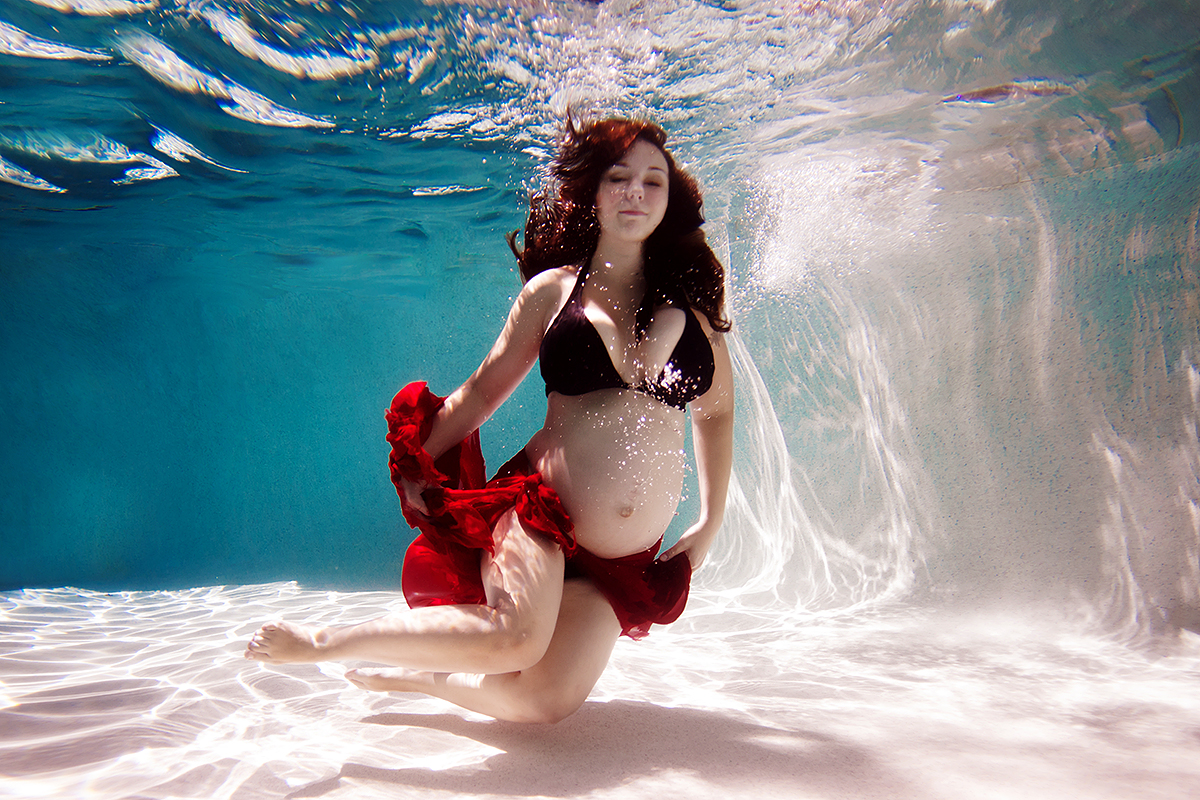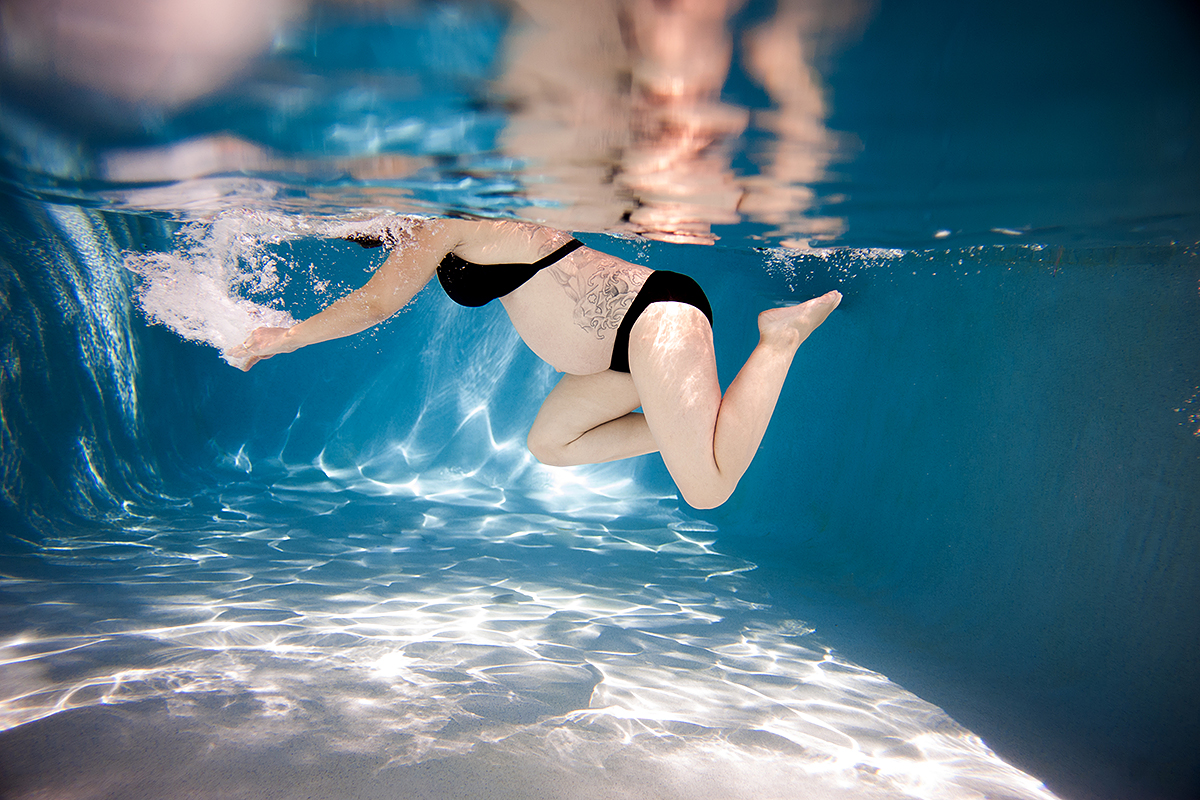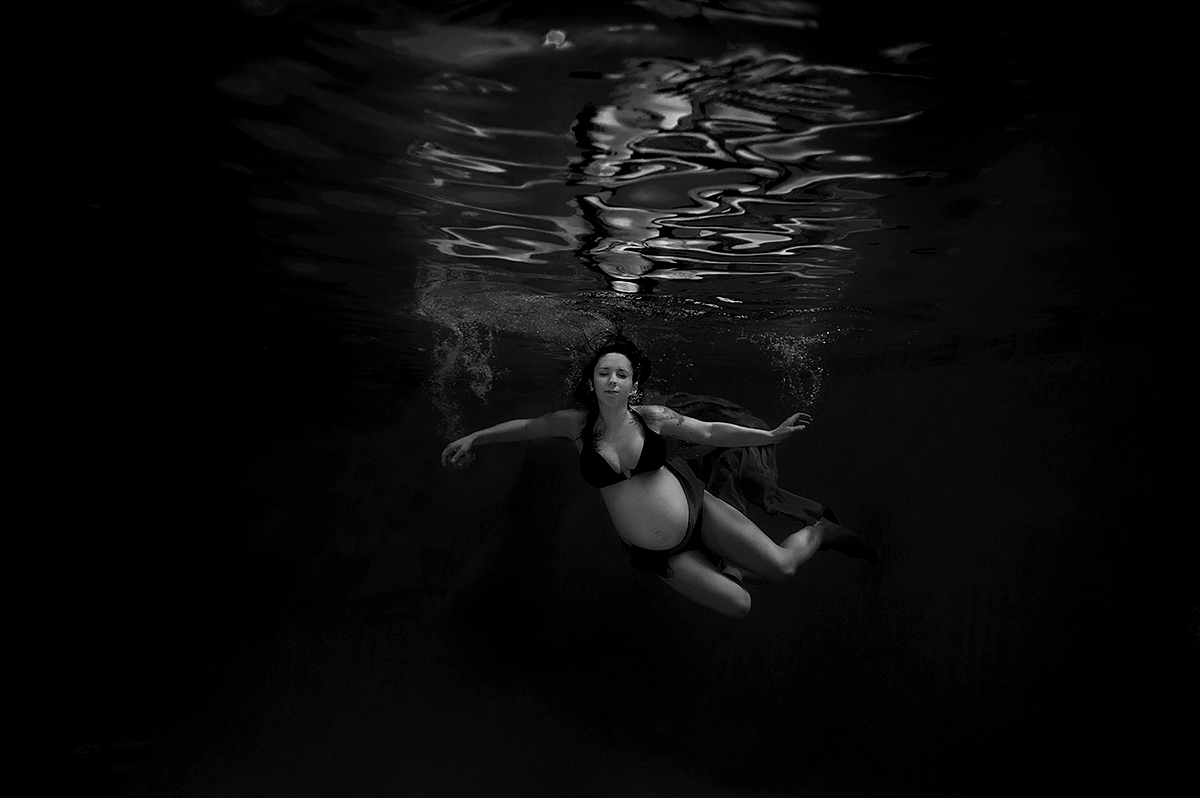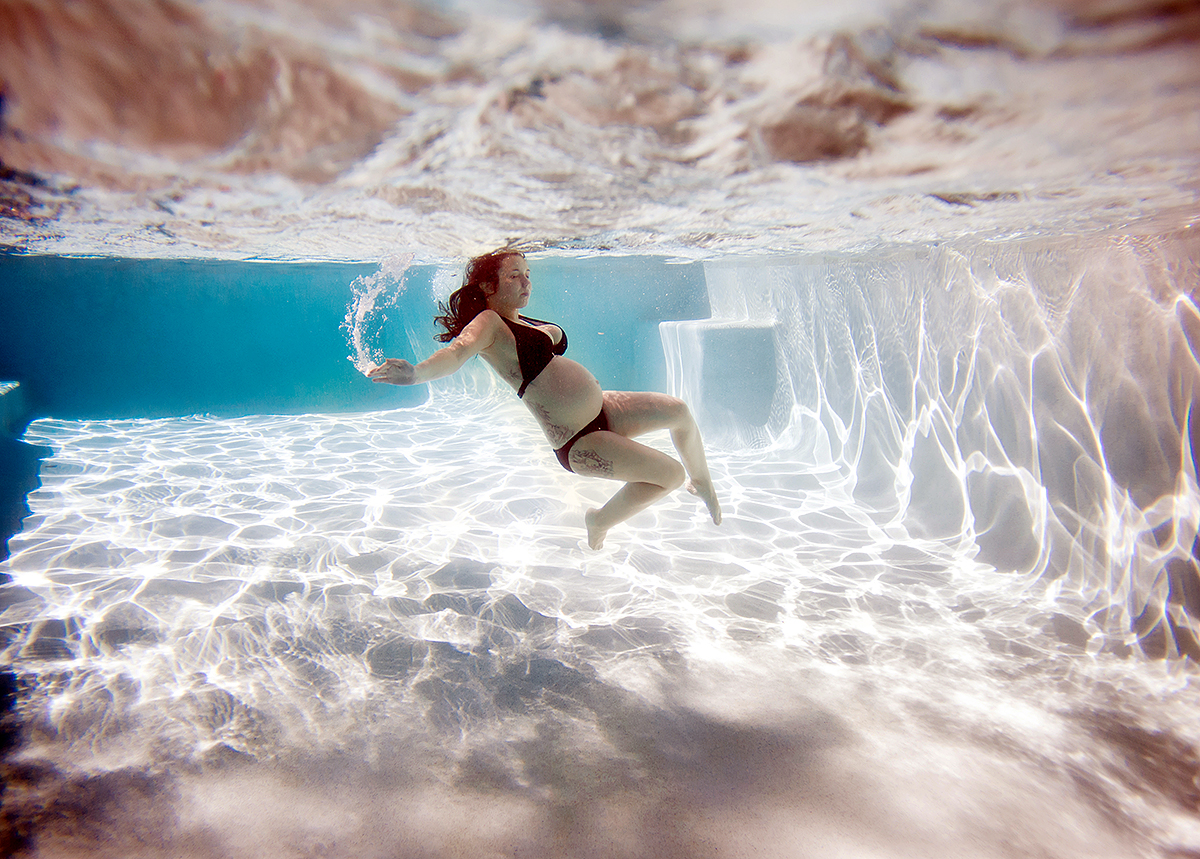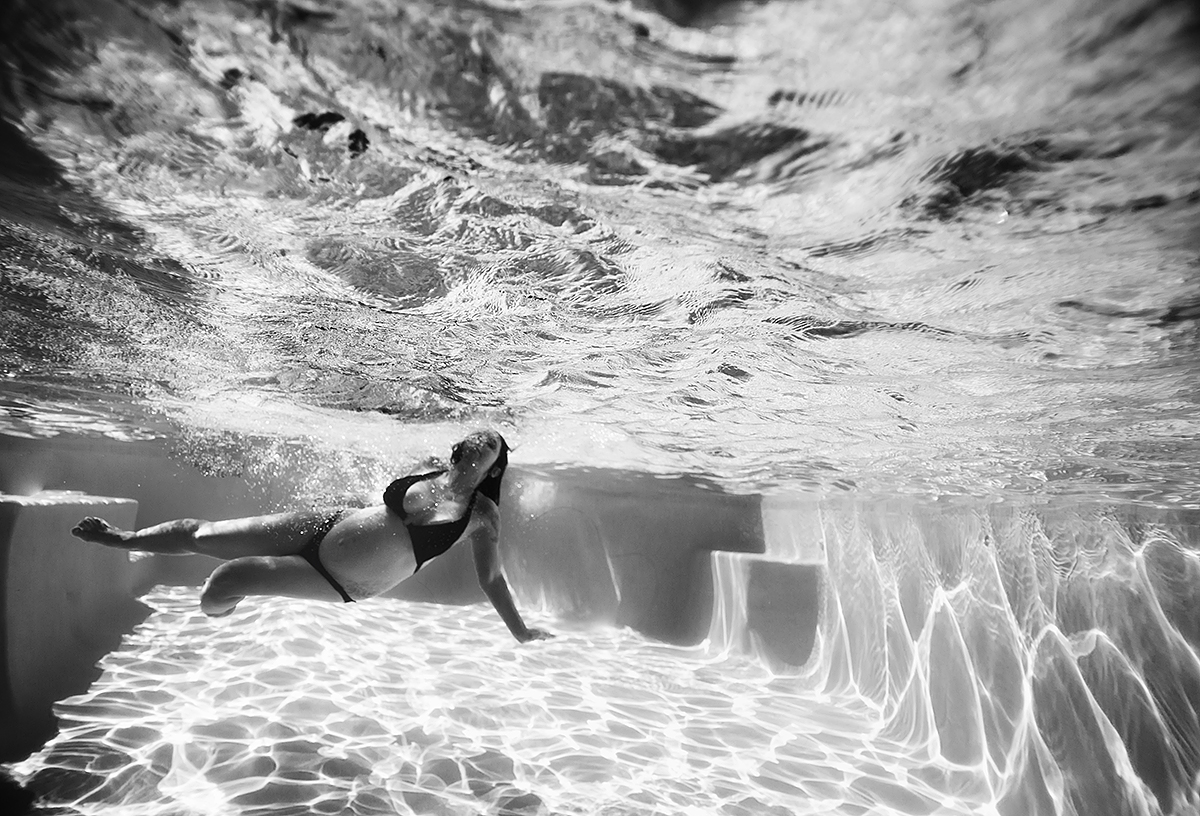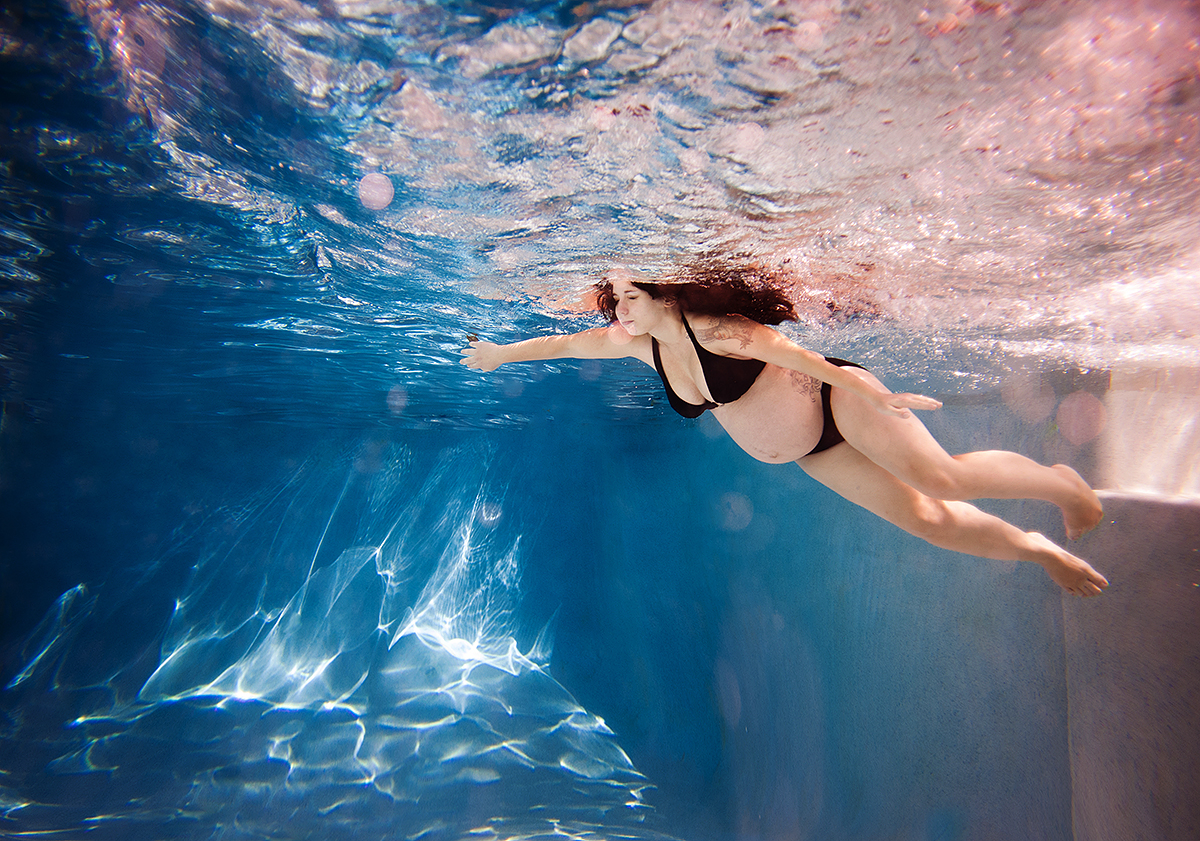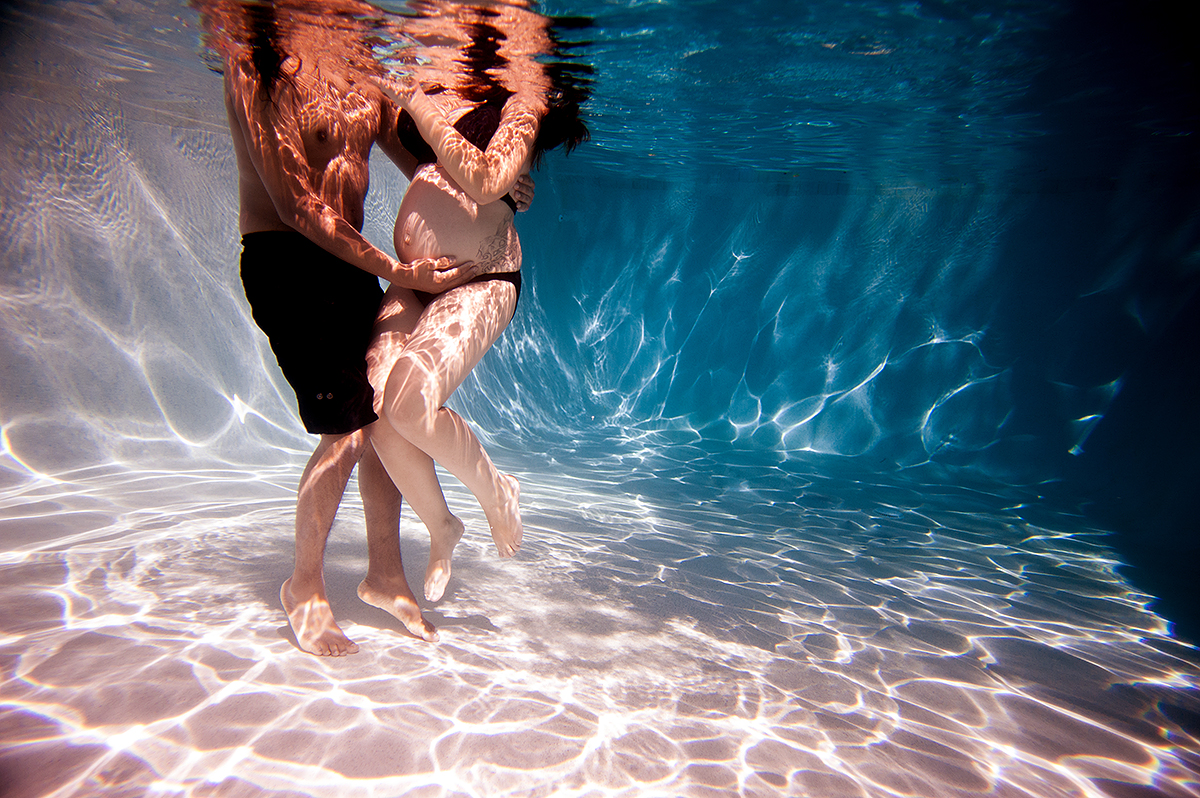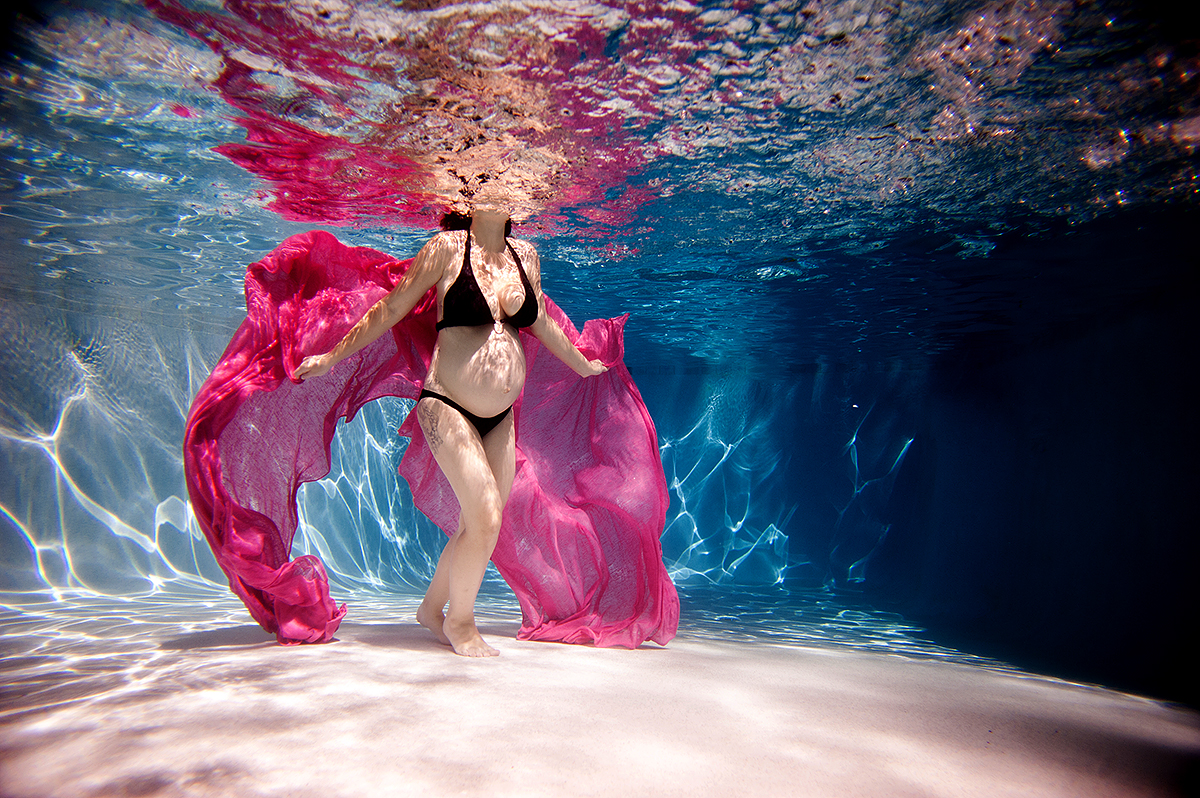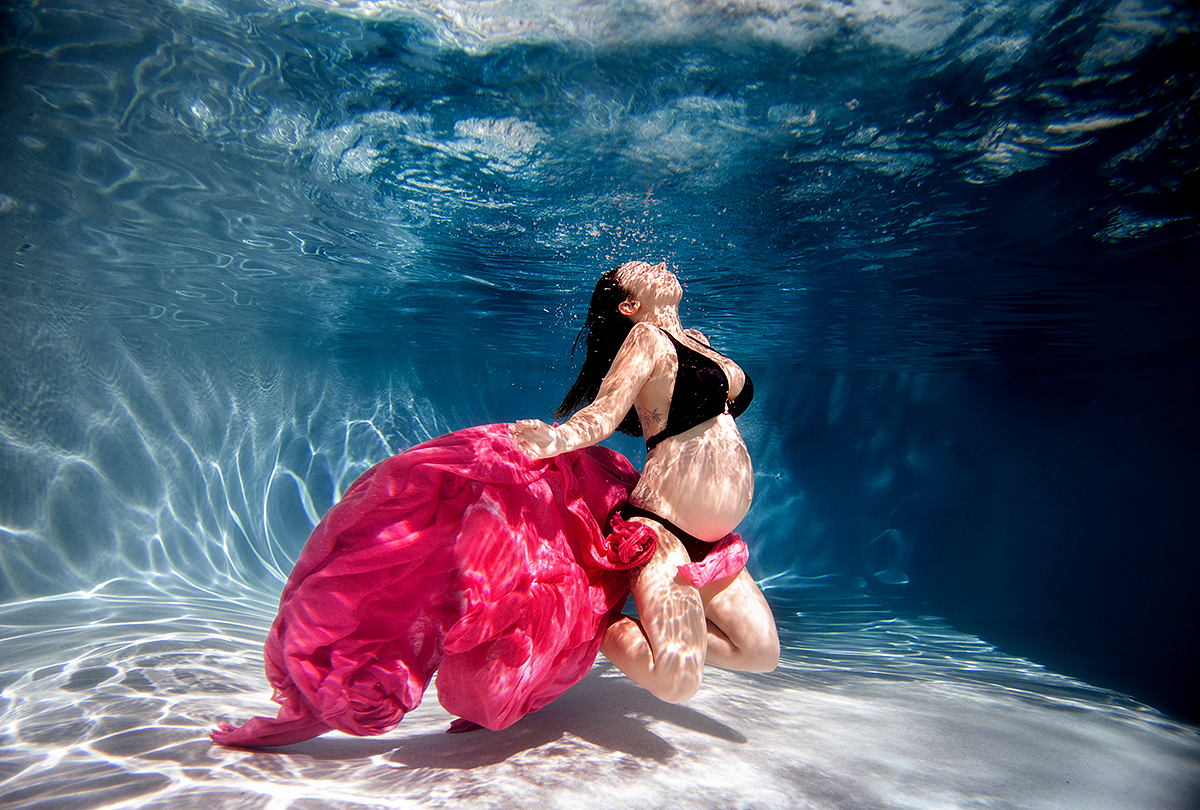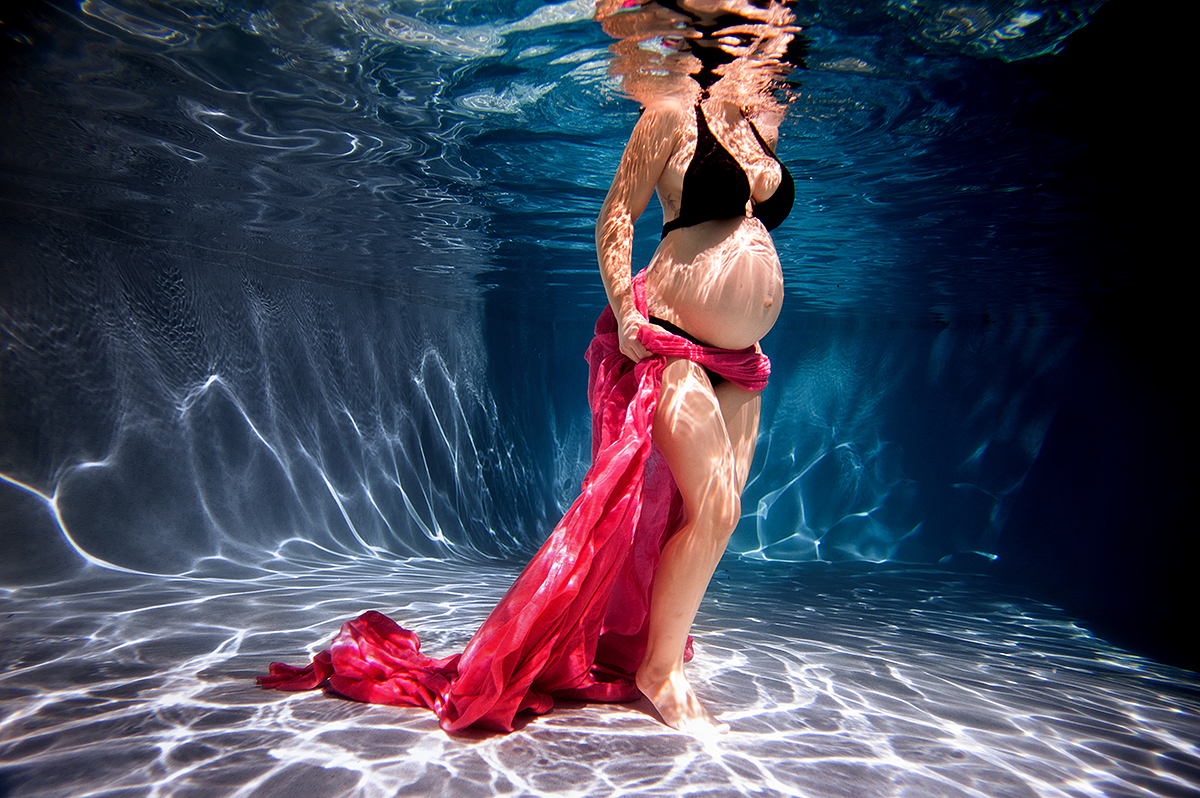 Houston Underwater Pregnancy Maternity Photography
newborn, maternity, baby, child & family photography in Houston, The Heights, Montrose, Bellaire, West University, River Oaks, Rice Village, The Woodlands & Cypress
So happy to have been able to photograph this family shortly after they welcomed their first born into the world a couple of years ago!  Now to have documented their baby girl becoming part of the family was just splendid!  I also enjoyed once again chatting with this mom about her birth story.  We had her baby girl at home and since I also had our son at home a few years ago, it was so exciting to hear about her experience. I admit, I'm a birth junkie at heart and oh how I miss photographing labor and deliveries.  Maybe one day I can offer such again when our kiddos are older. No matter how your baby makes their entrance into this world, it is the most incredible thing to witness and document for a family!  Even though I'm not photographing births right now, I would highly recommend considering such!  Message me and I can recommend some great birth photographers to you!
Okay…back to this amazing family! How super precious is big bro with little sister! I can tell you it is not the norm for a new sibling of this young age to be as engaged as this brother was!  Already so truly smitten with this new baby girl!  Then to really put some icing on the cake, this baby girl was quite possibly the most smiley newborn I have EVER had!  It was so much fun!  Last but not least…we got a little musician action before I left! Of course I had to take a few shots of big brother showing off for the occasion!  So stinkin' cute, right!!!????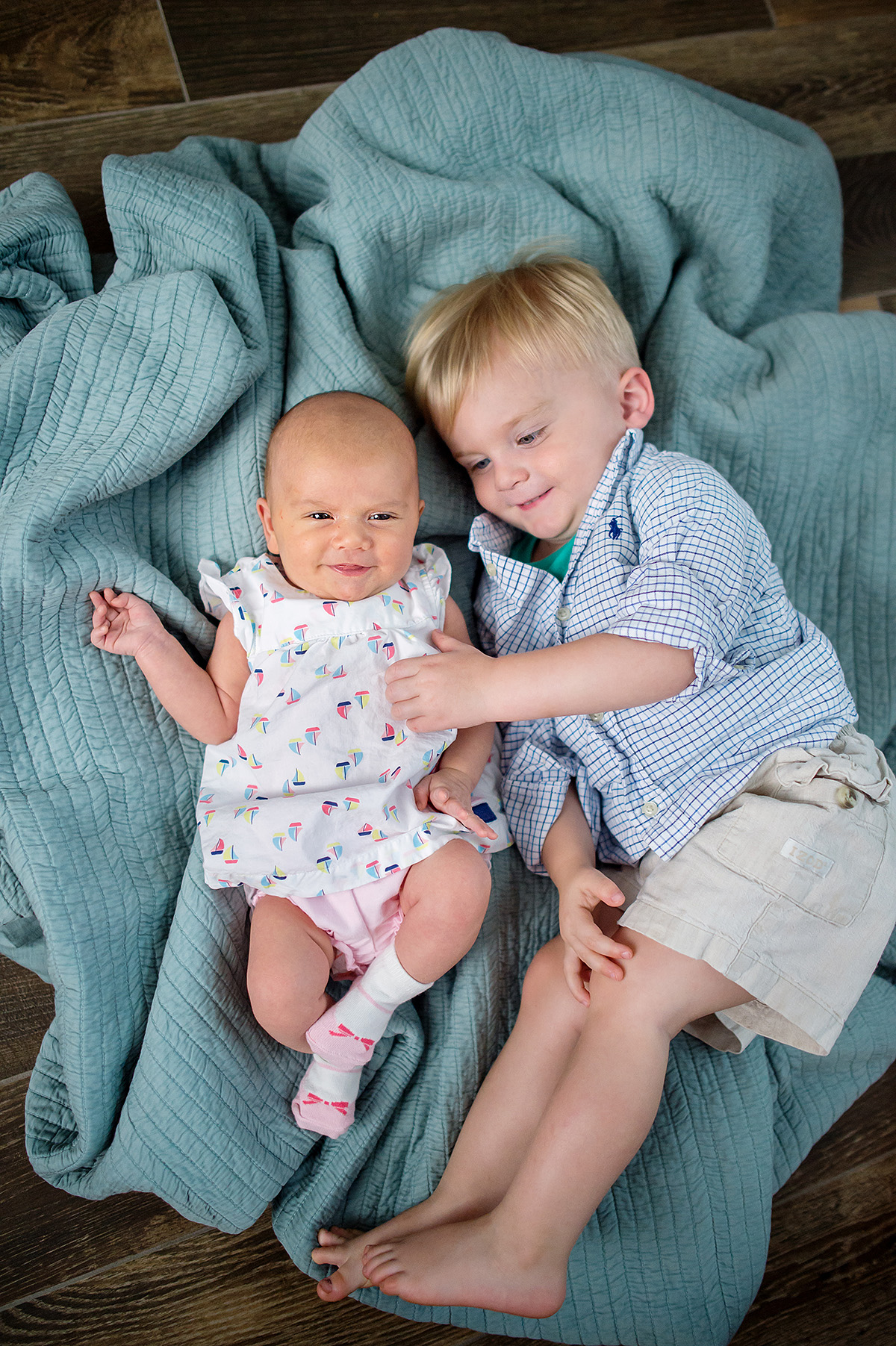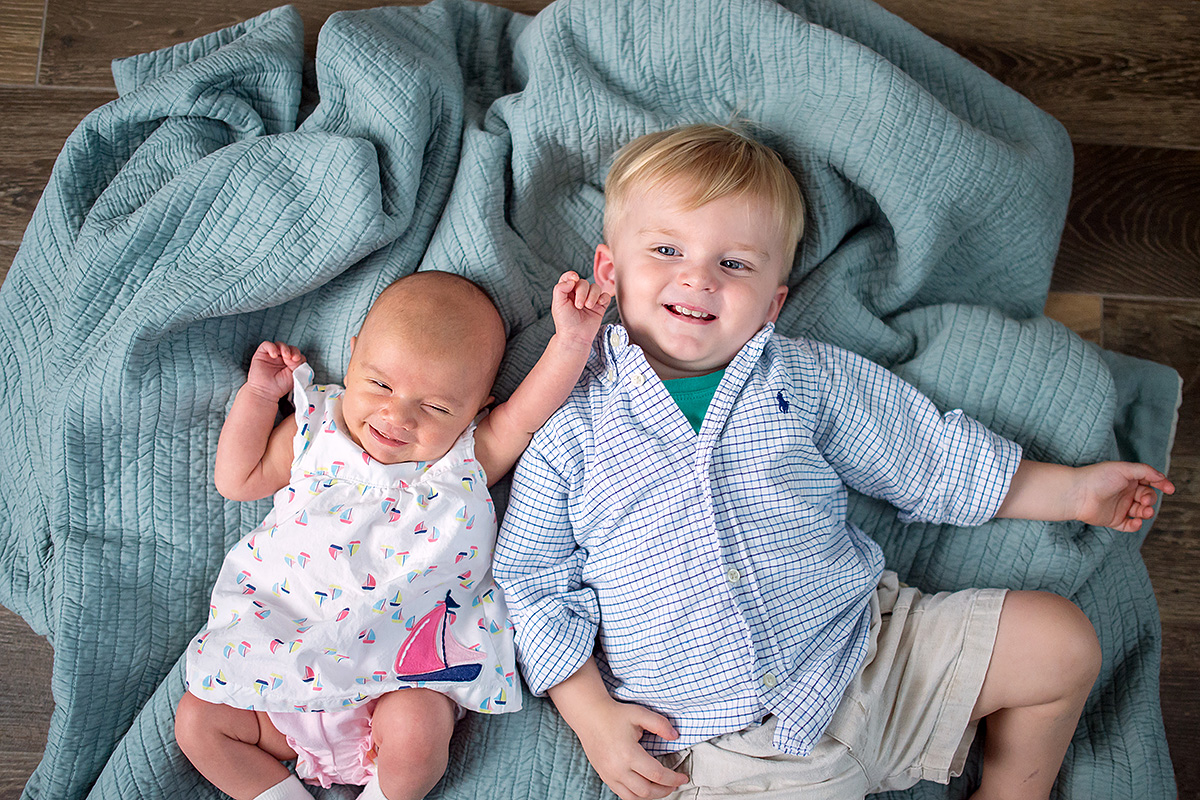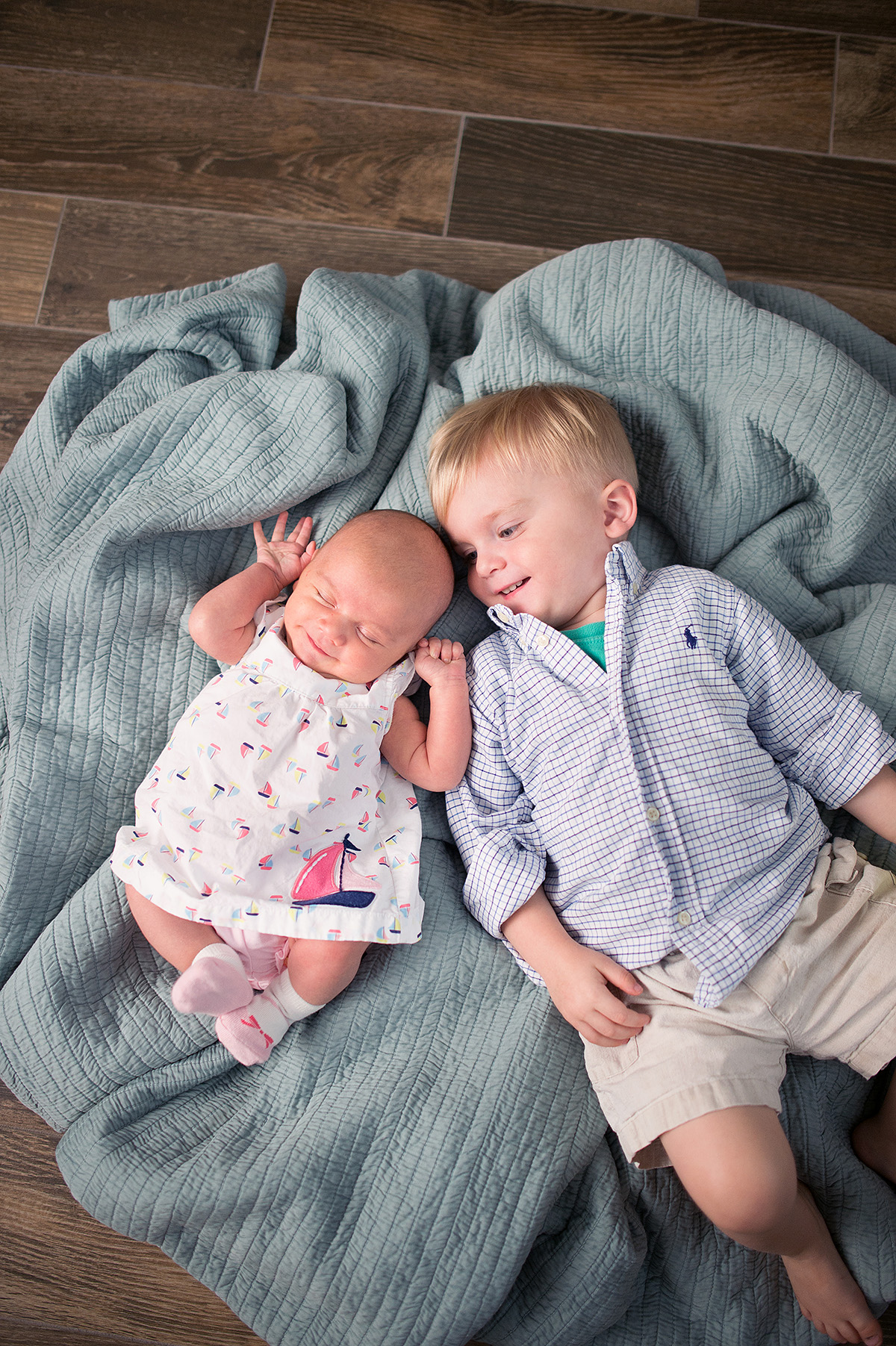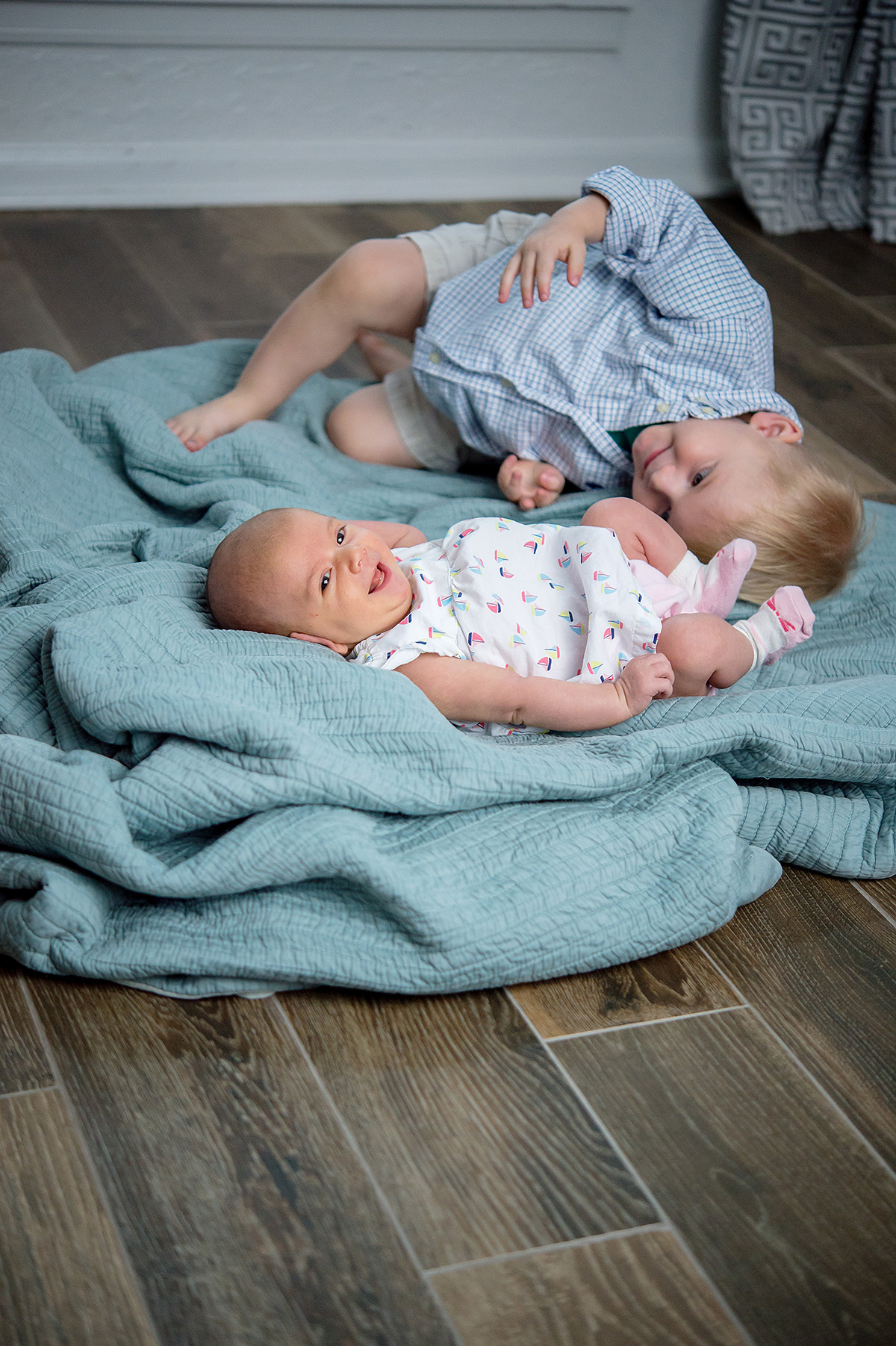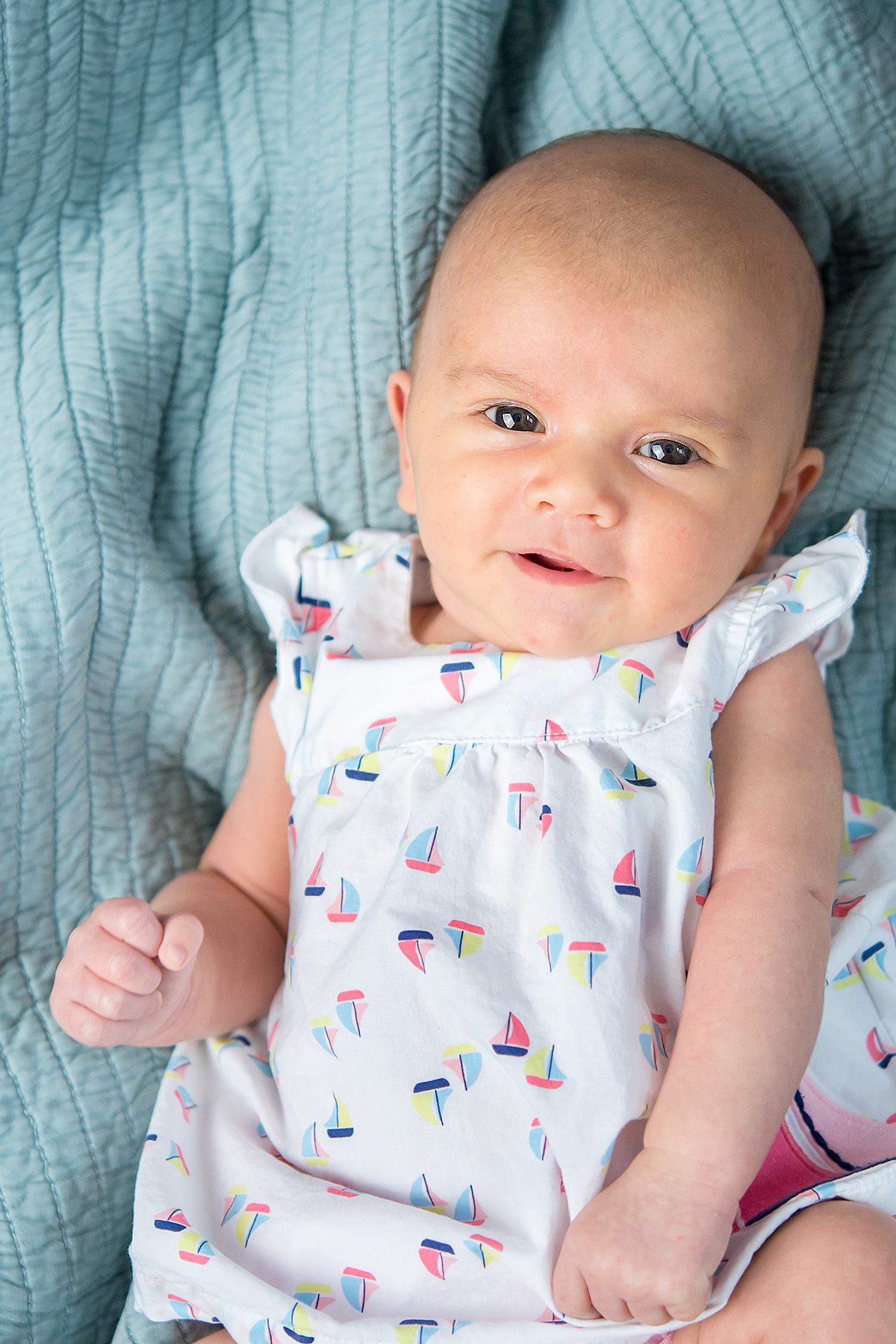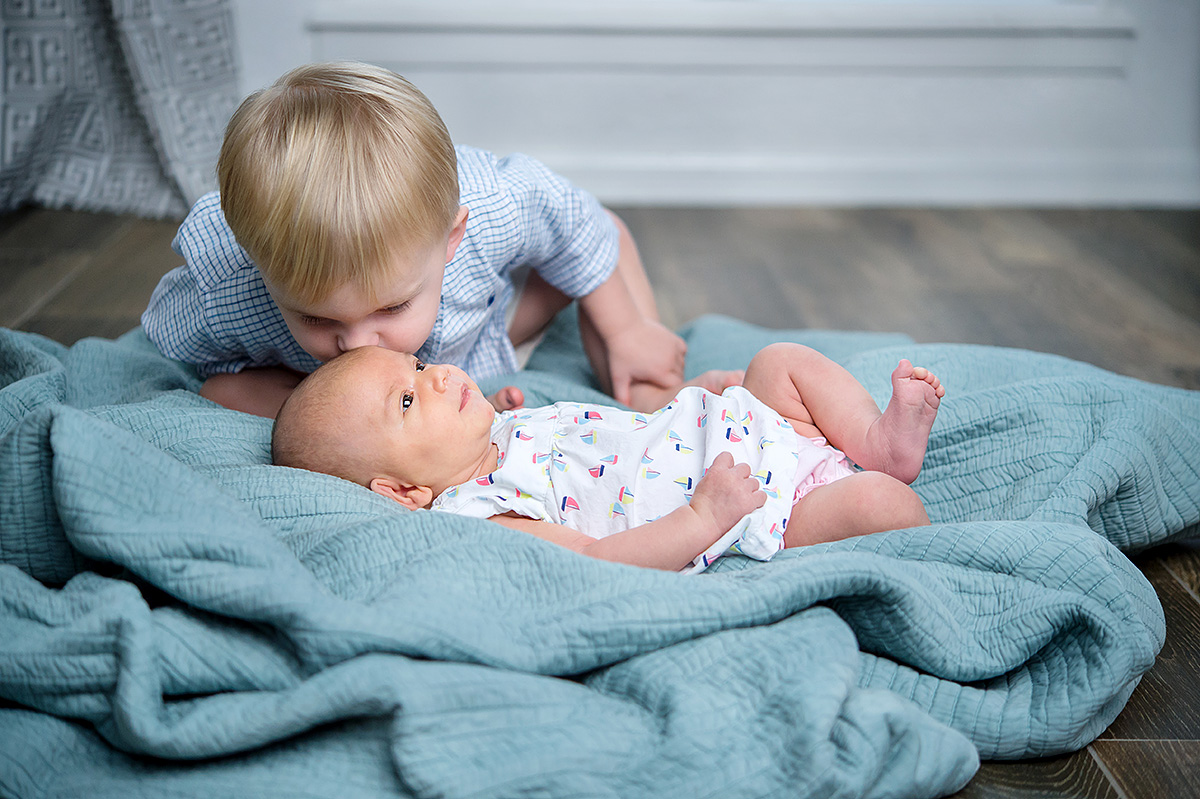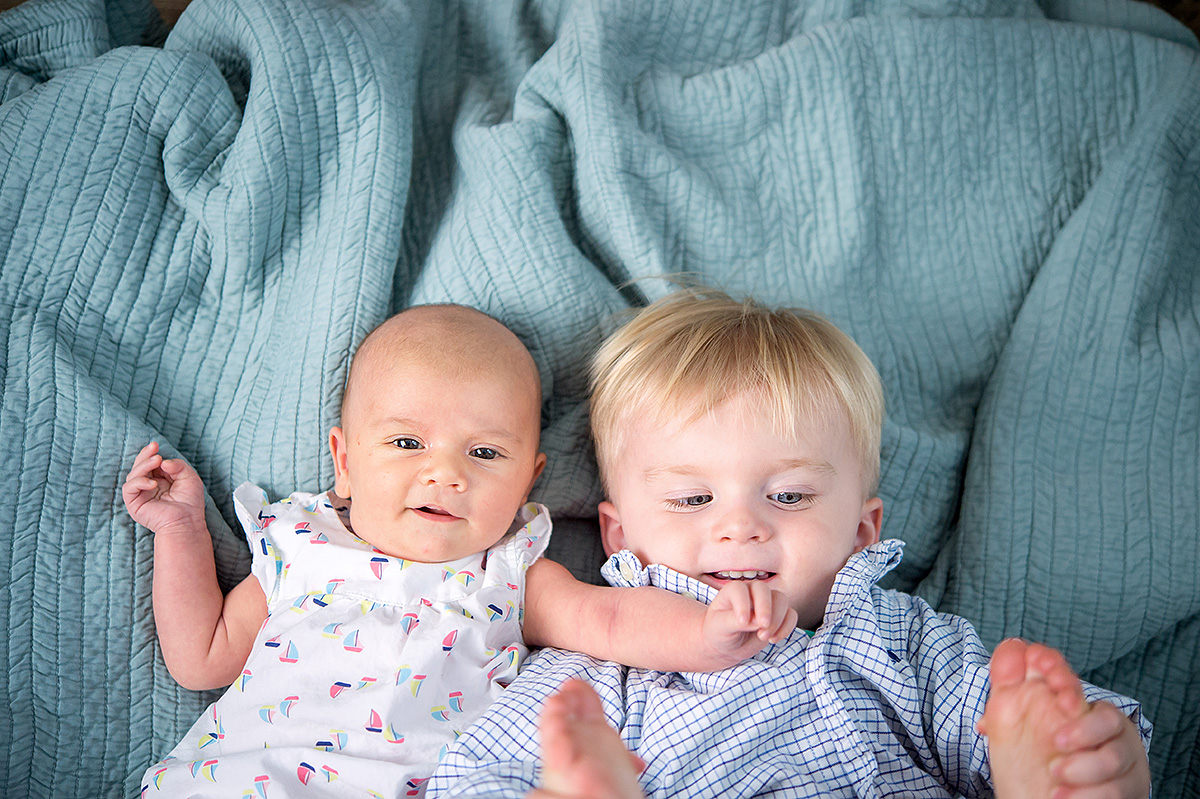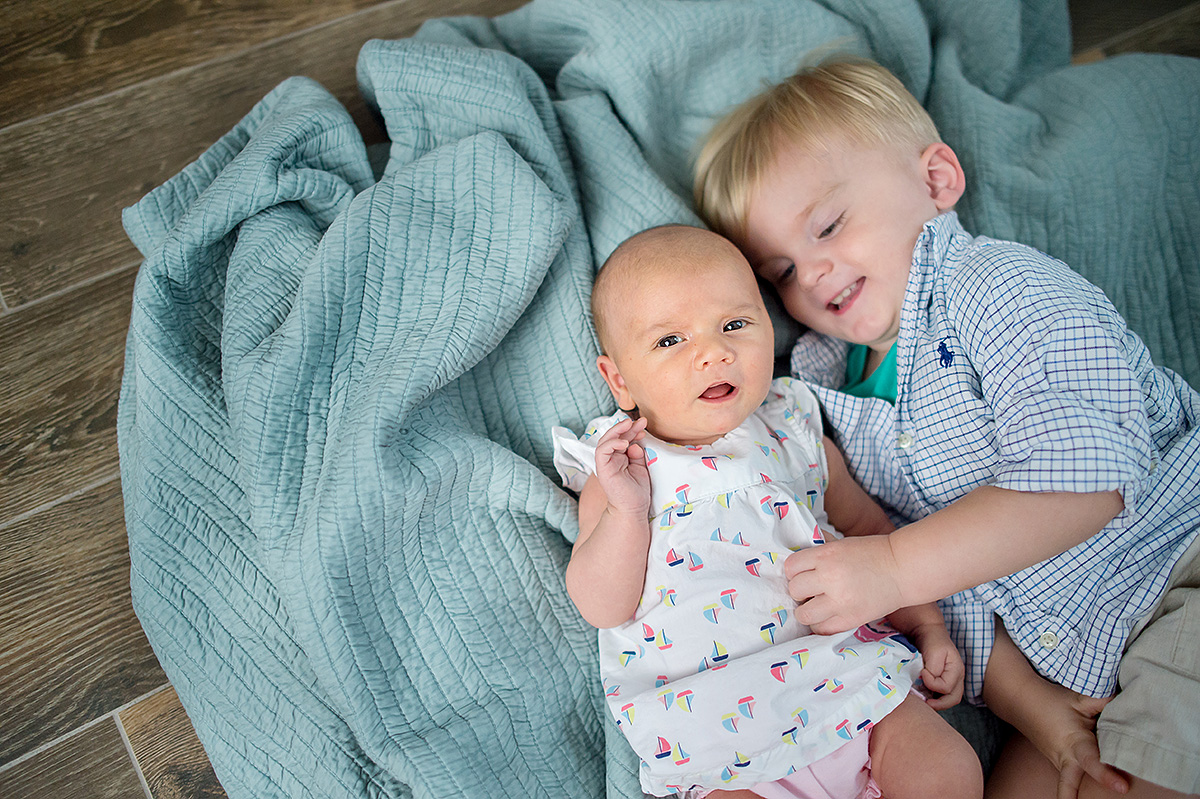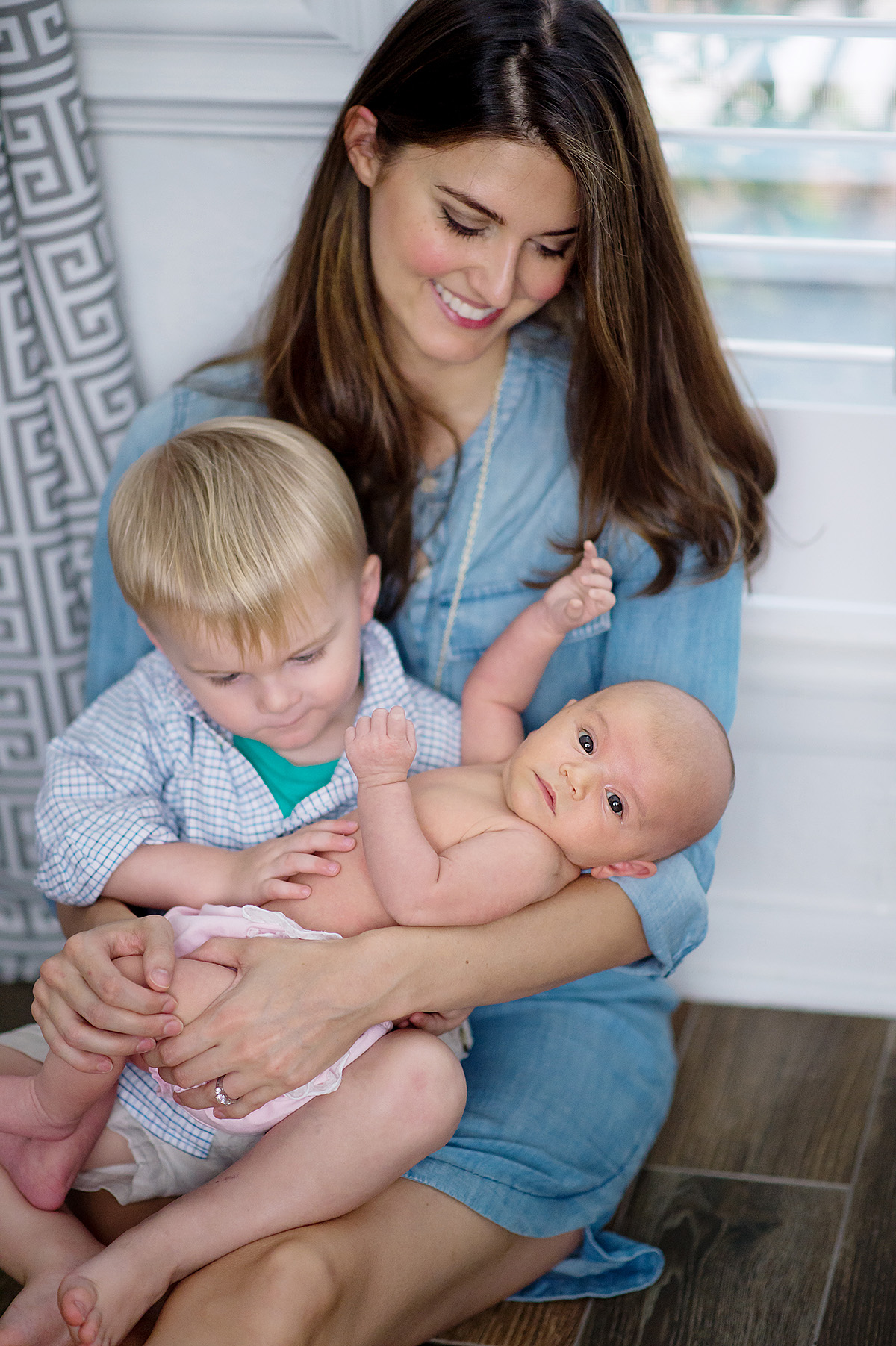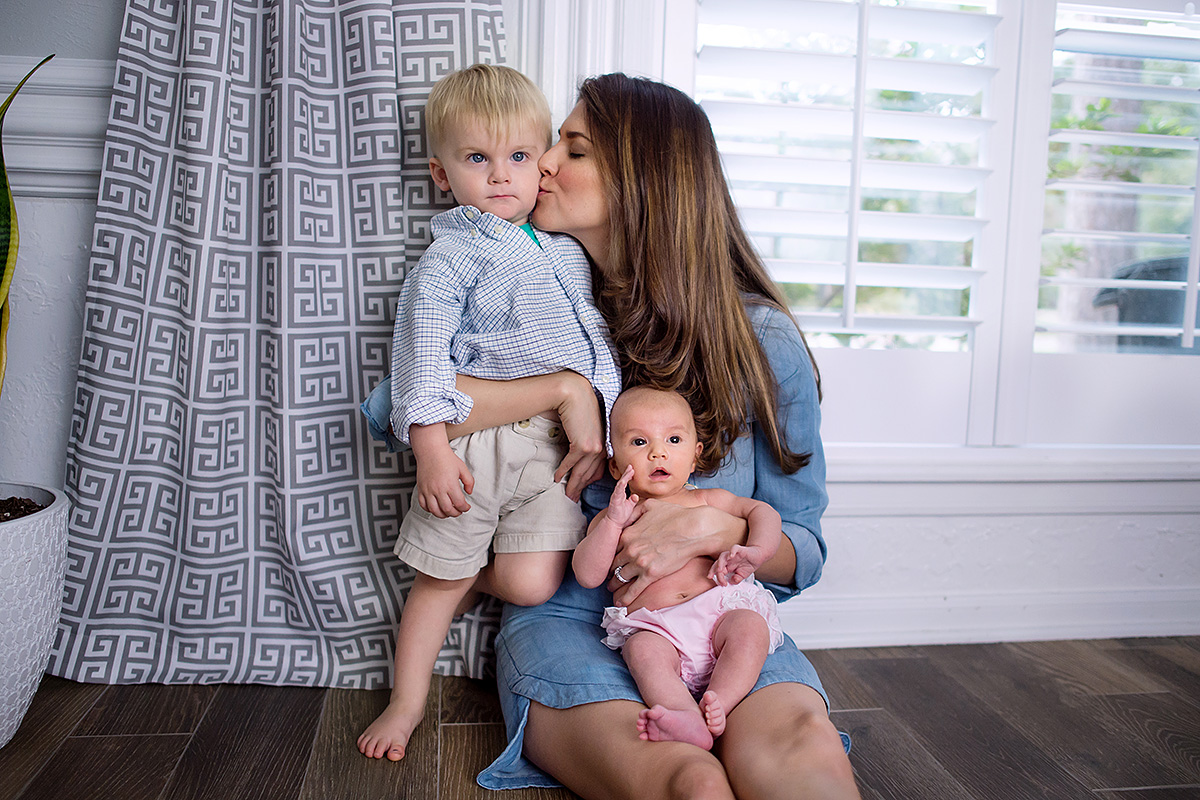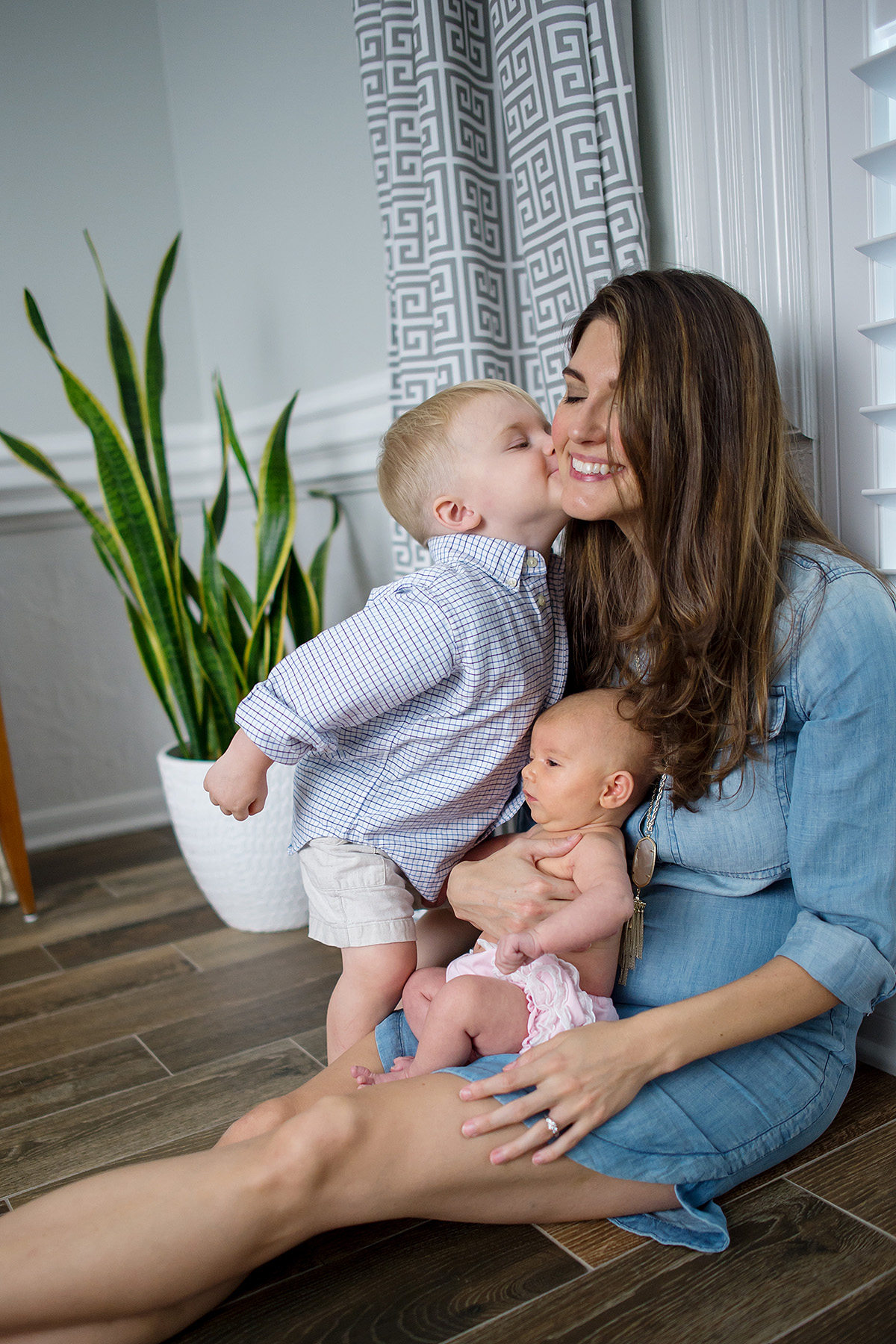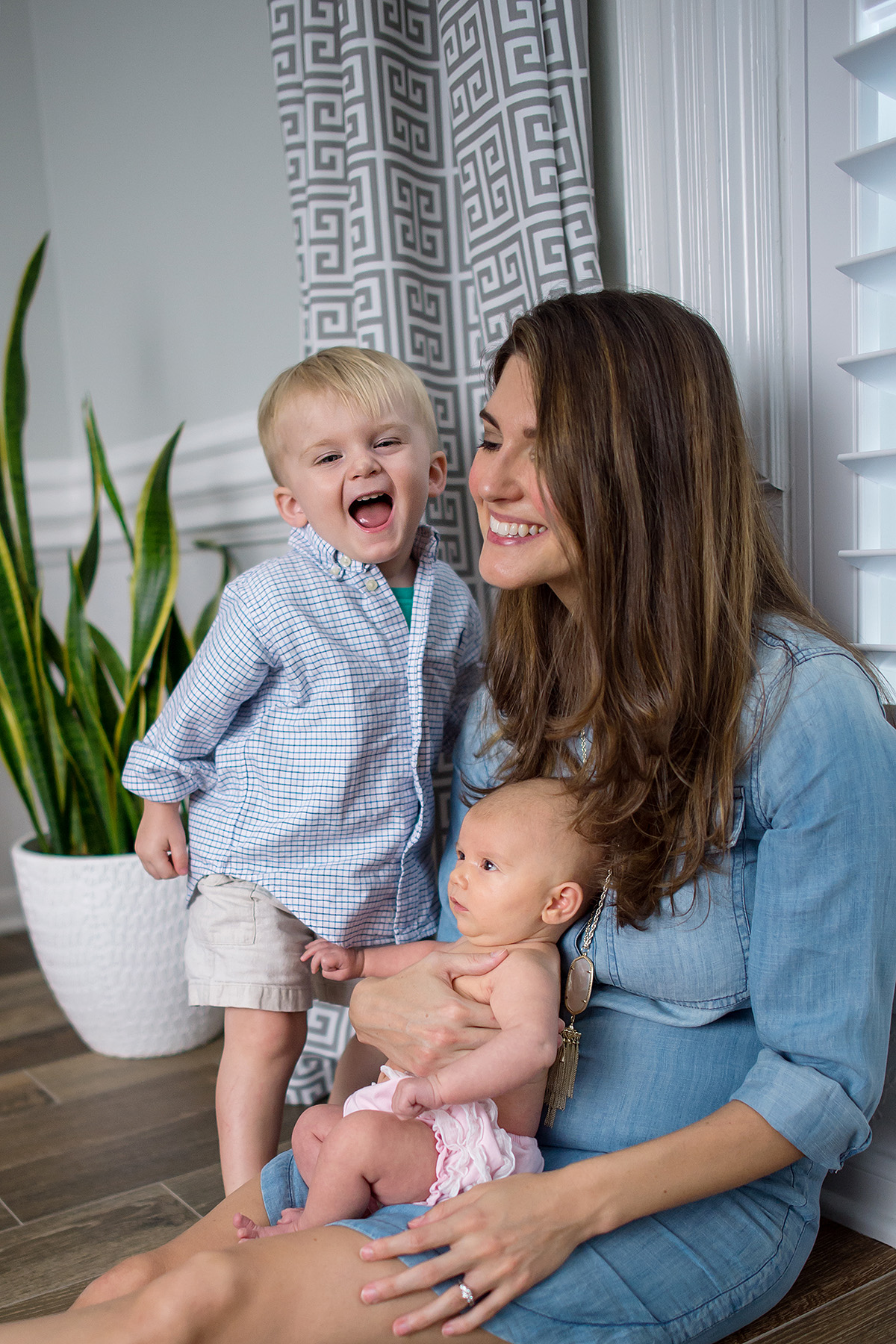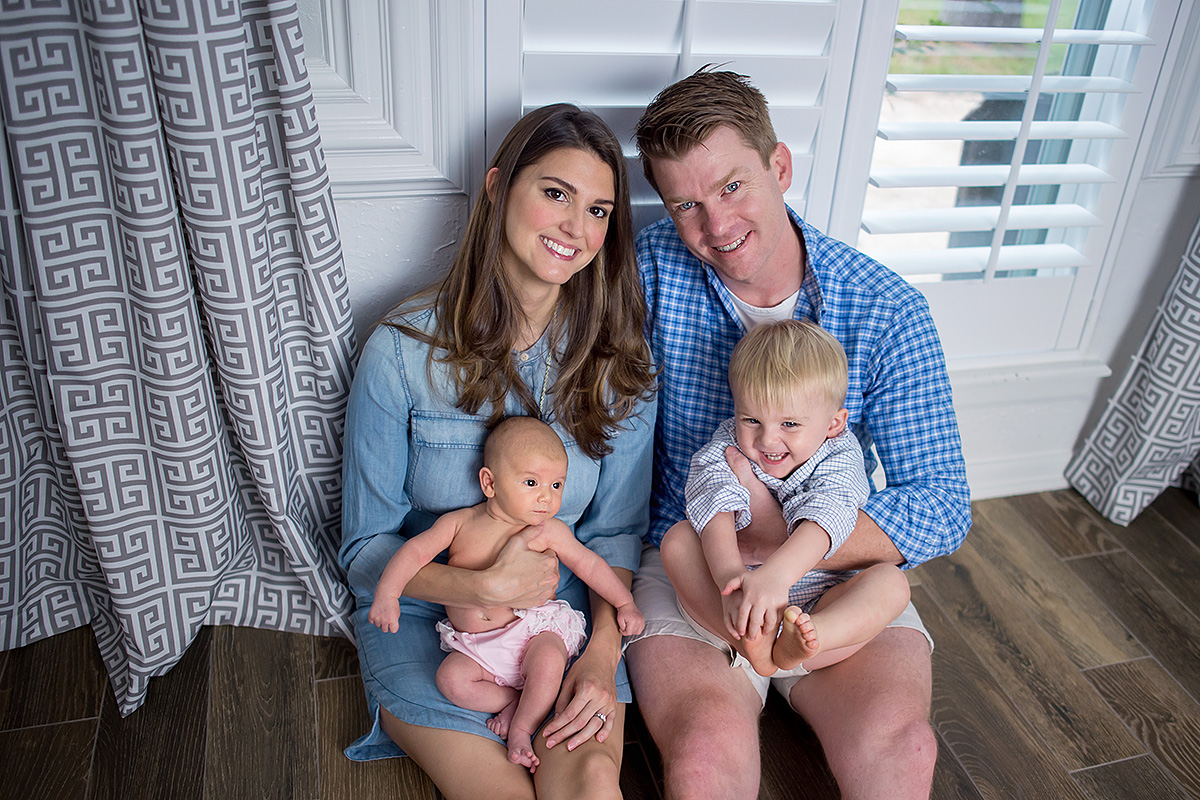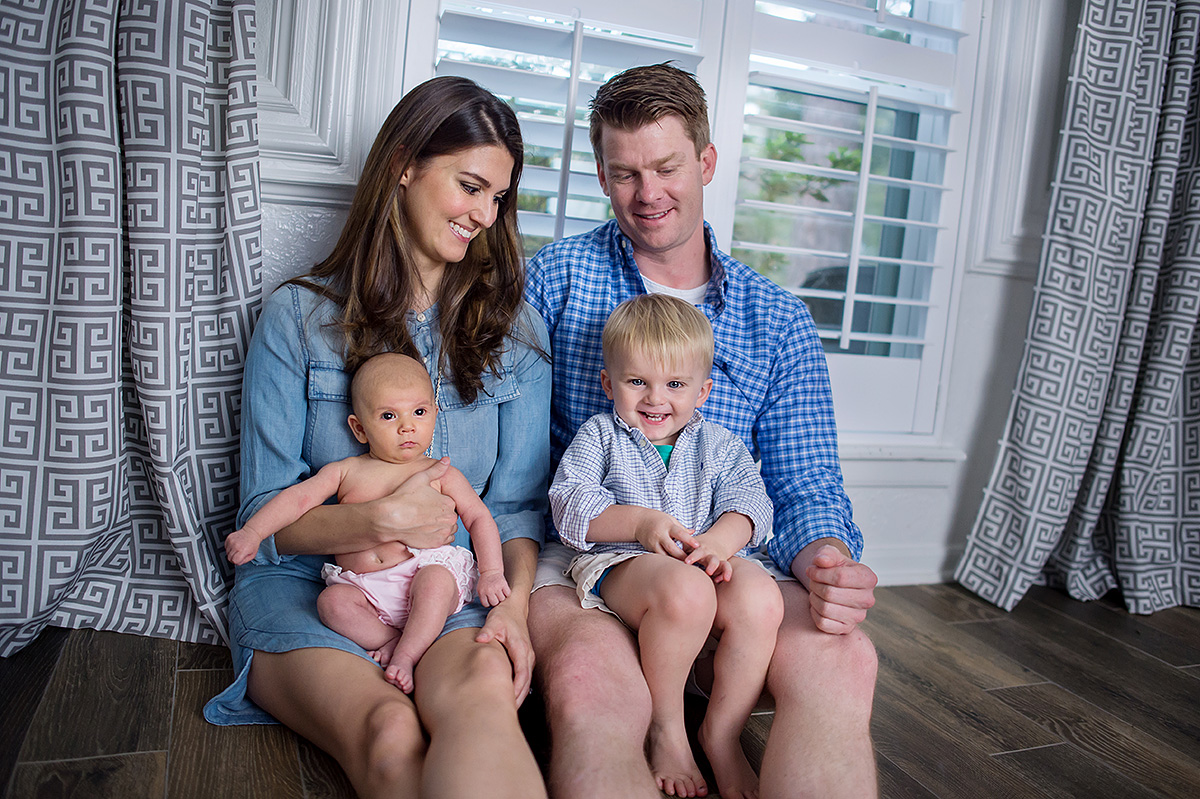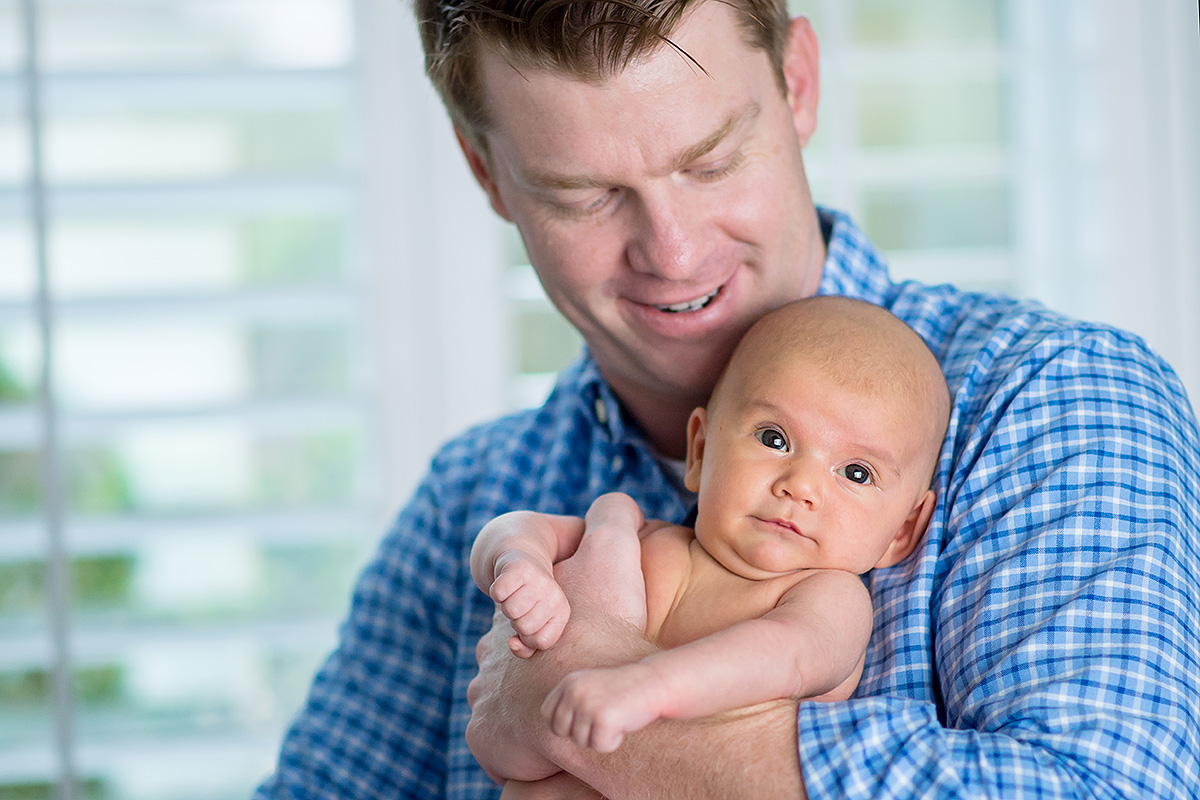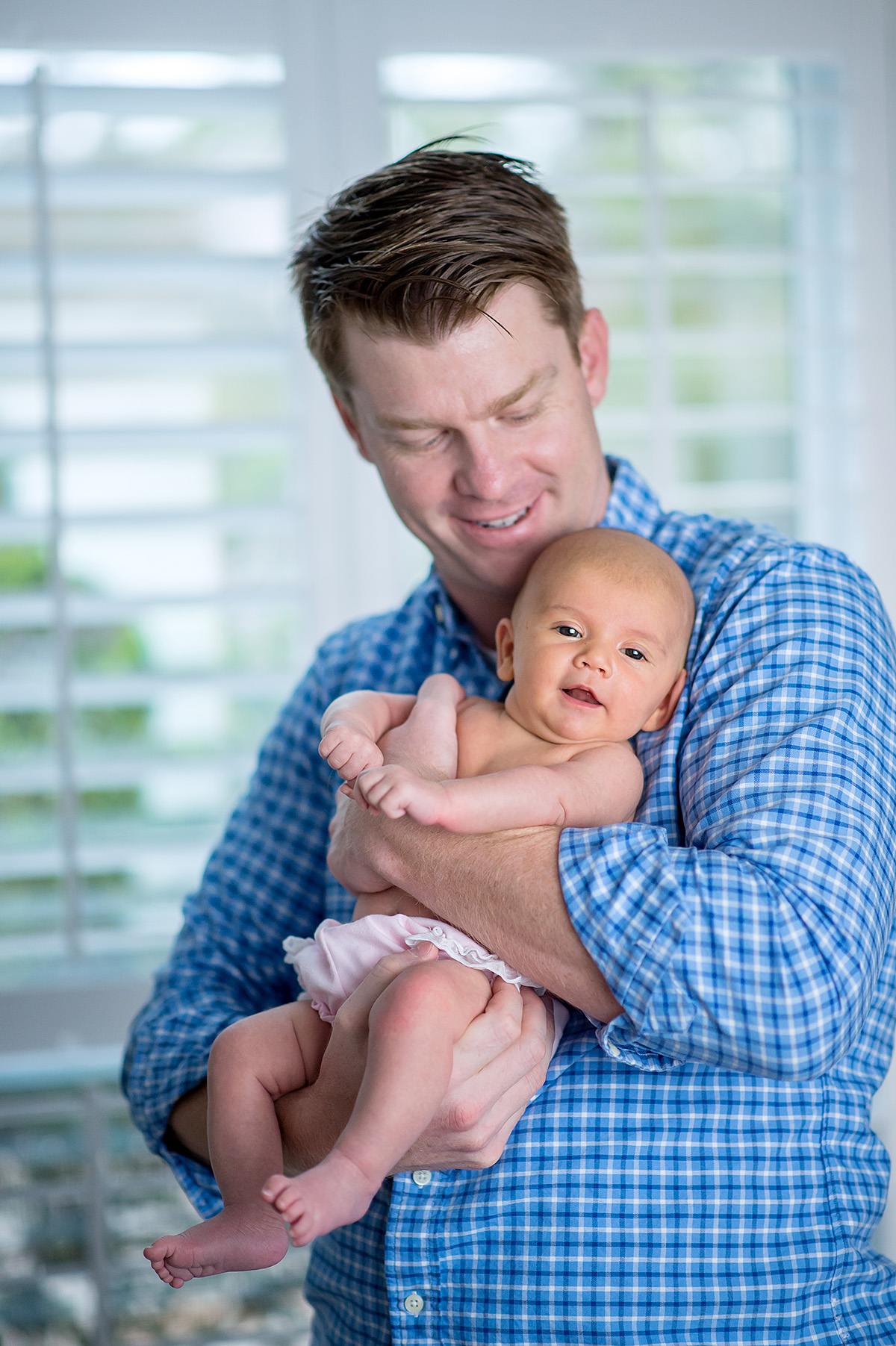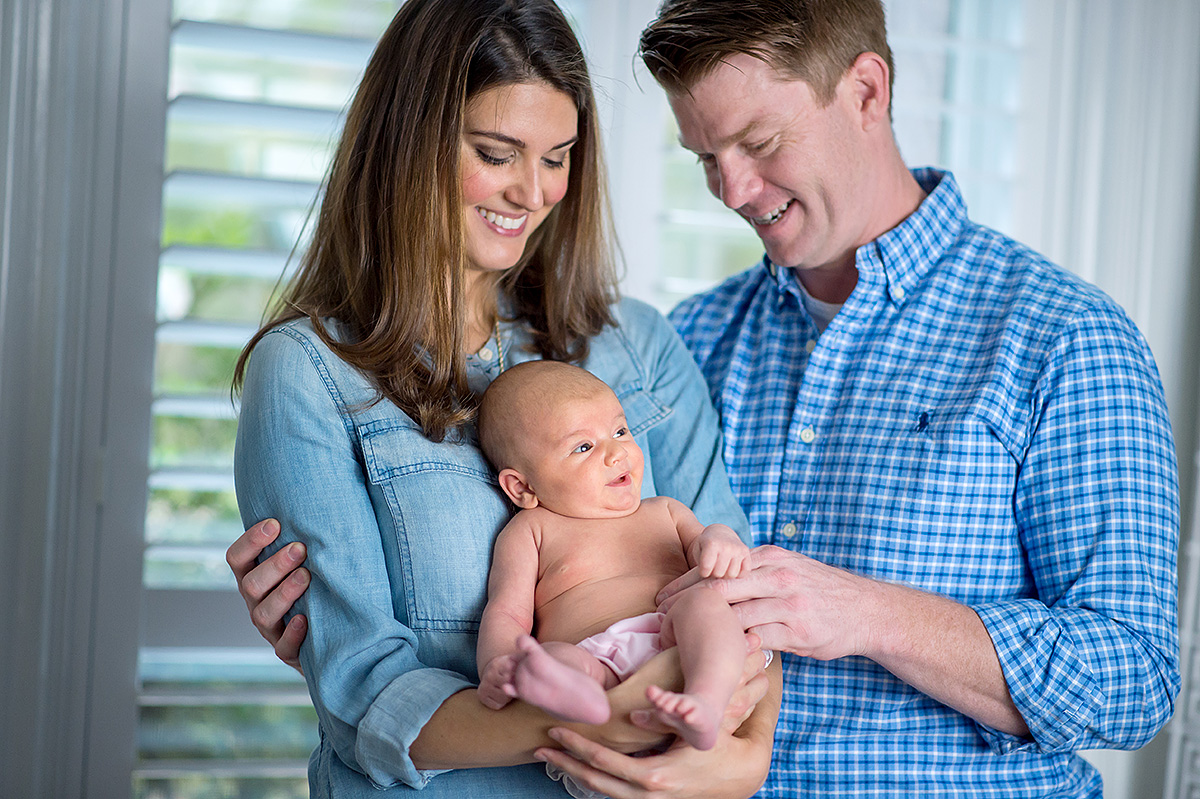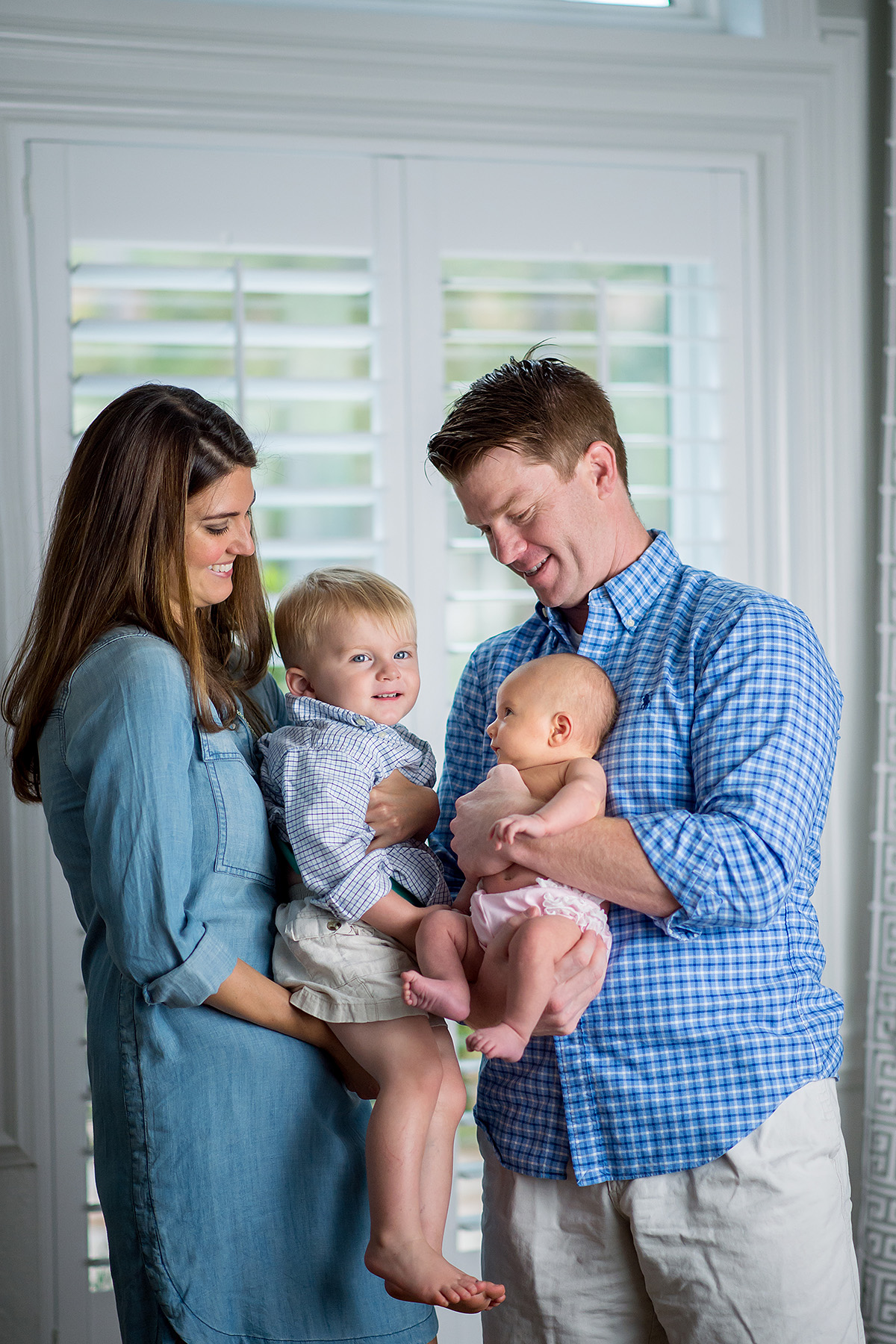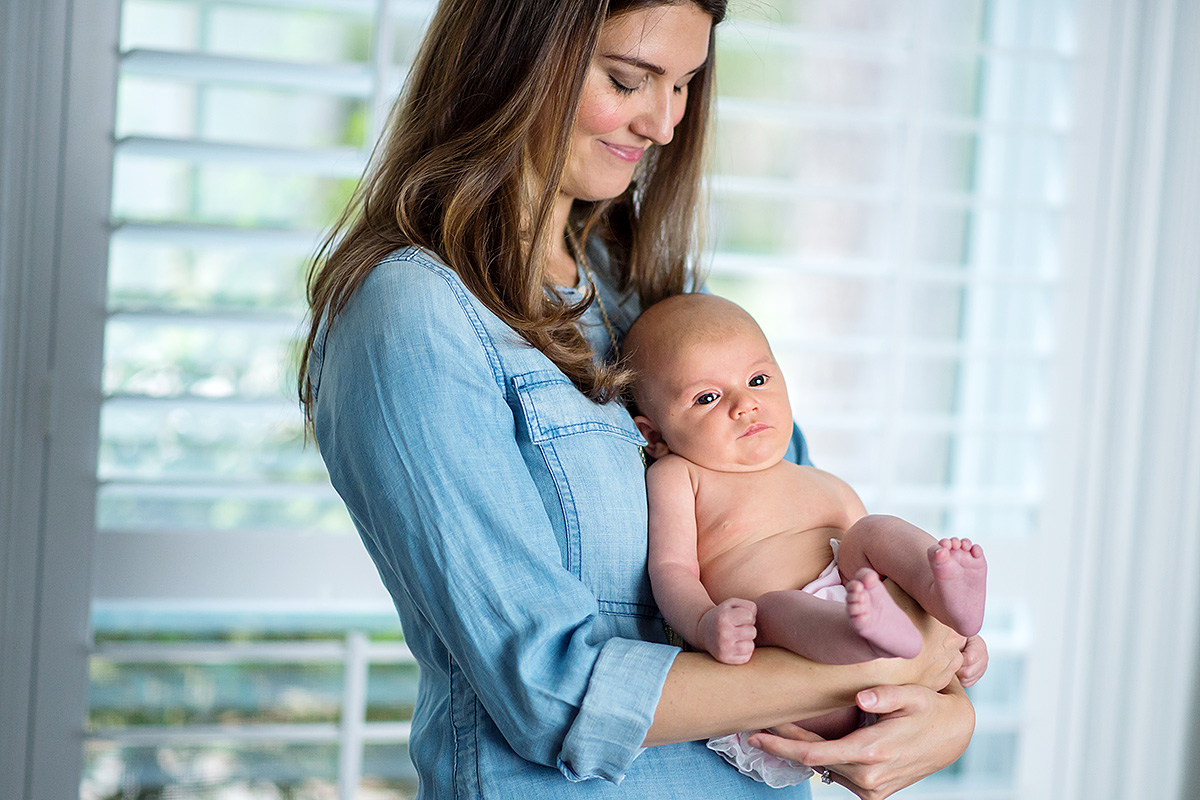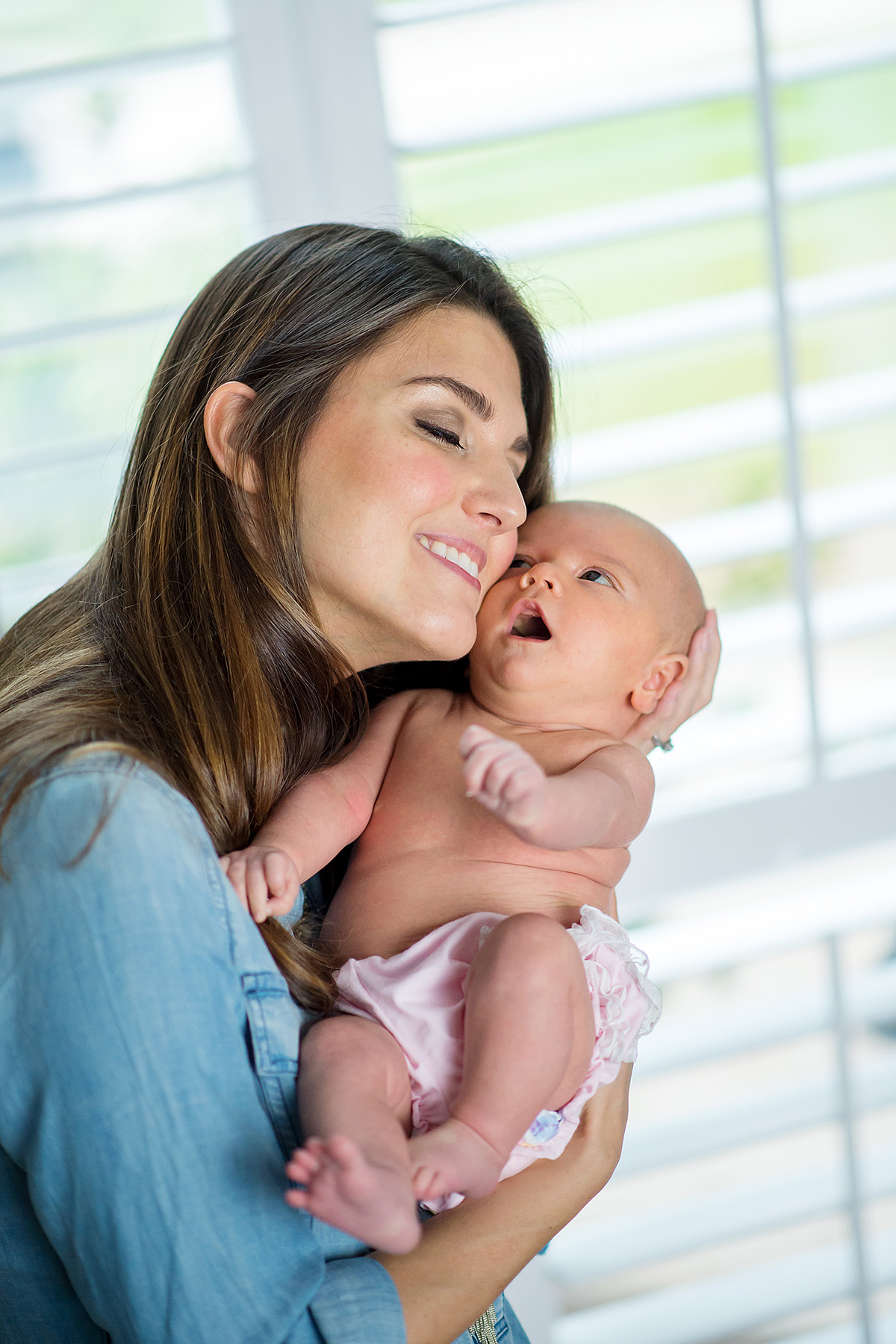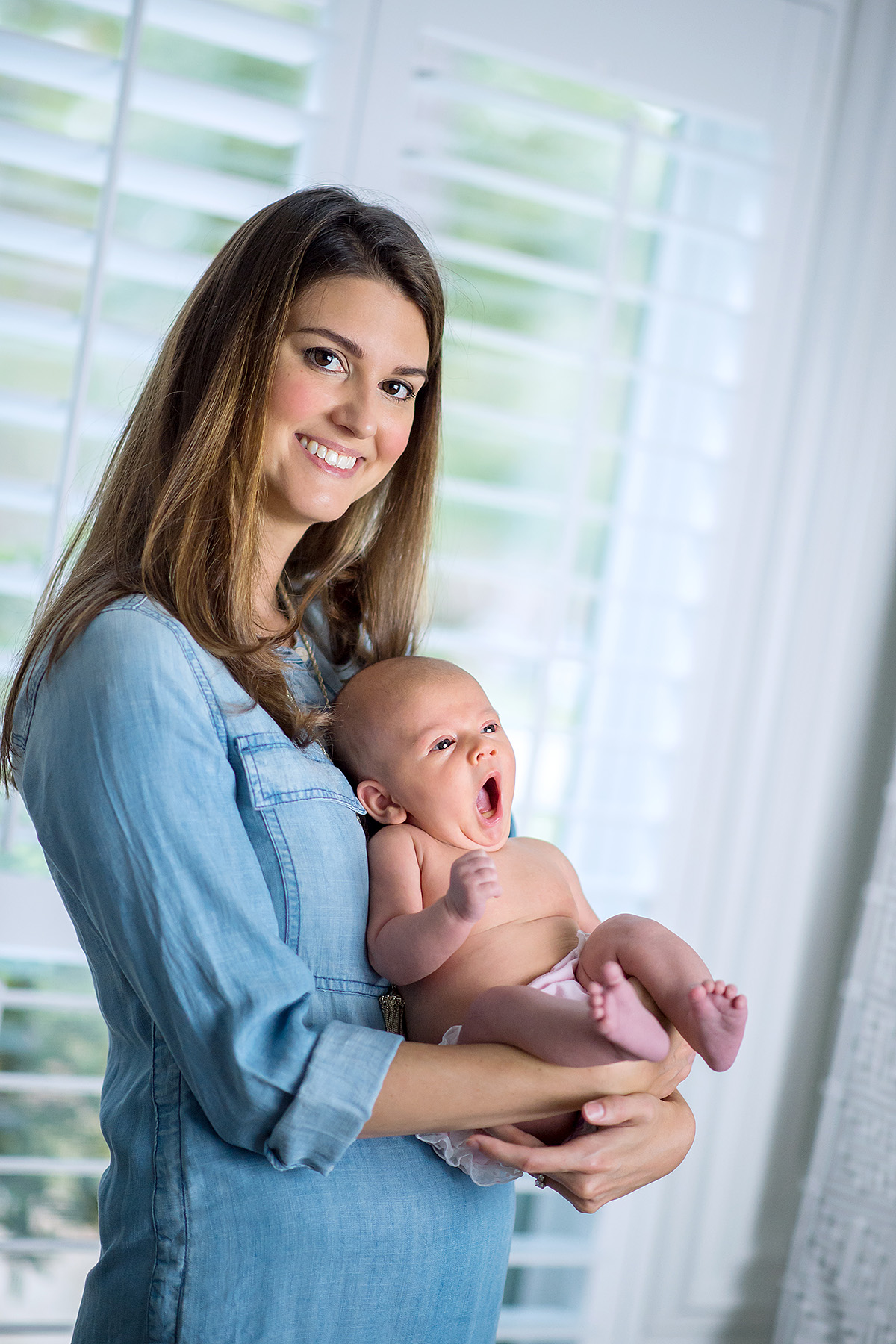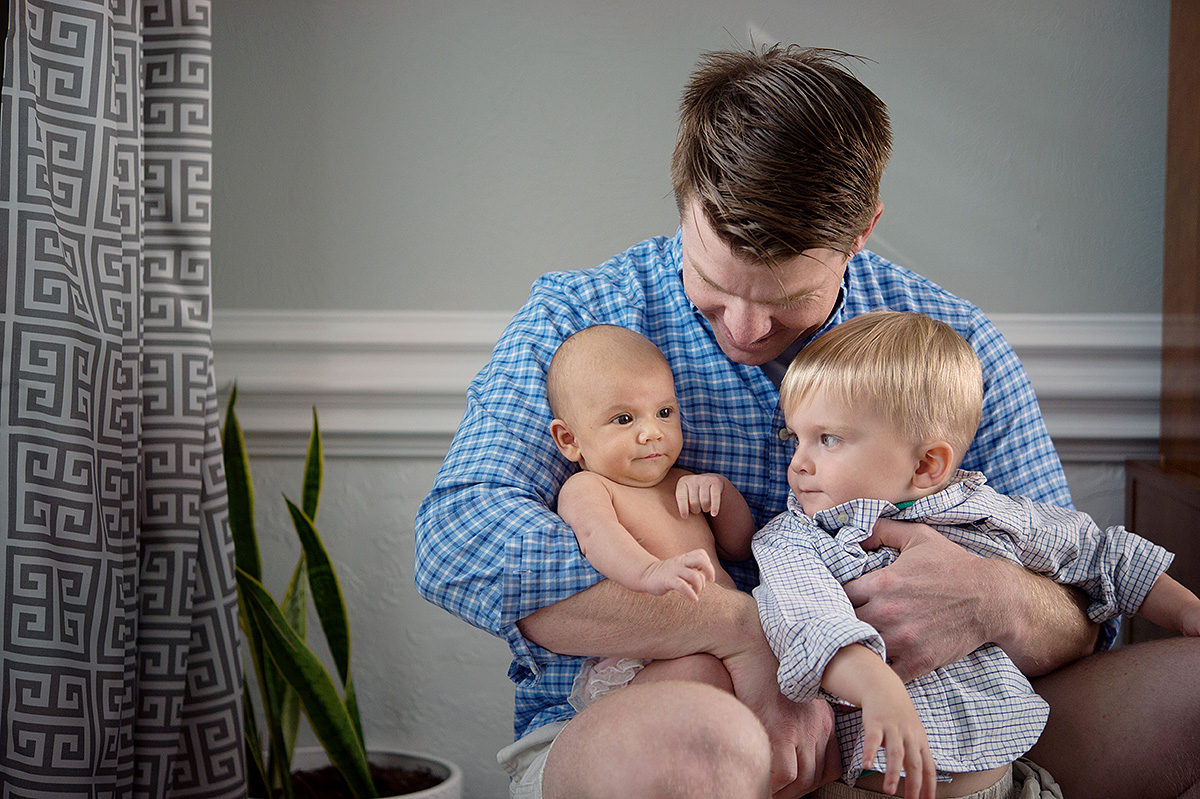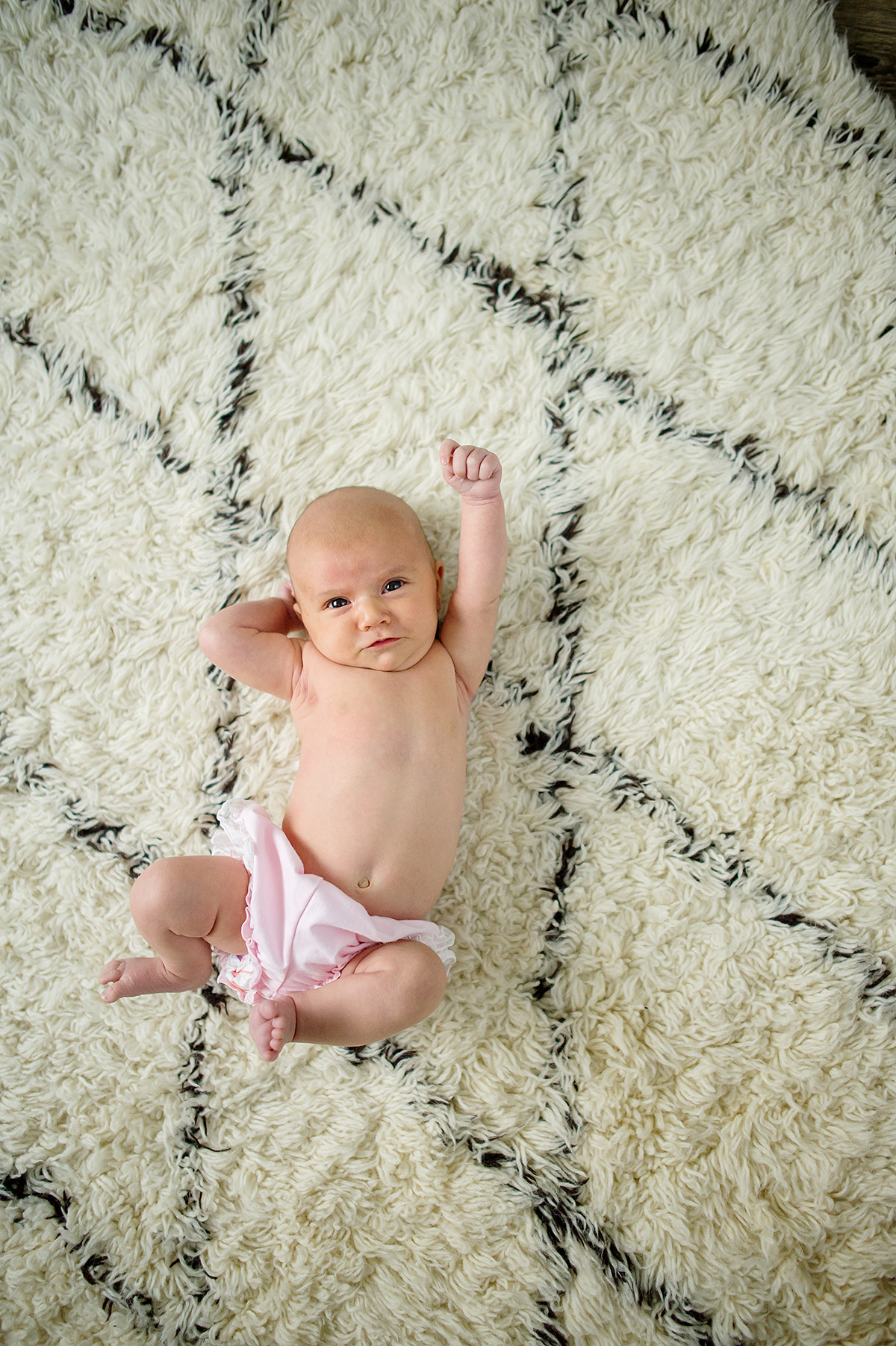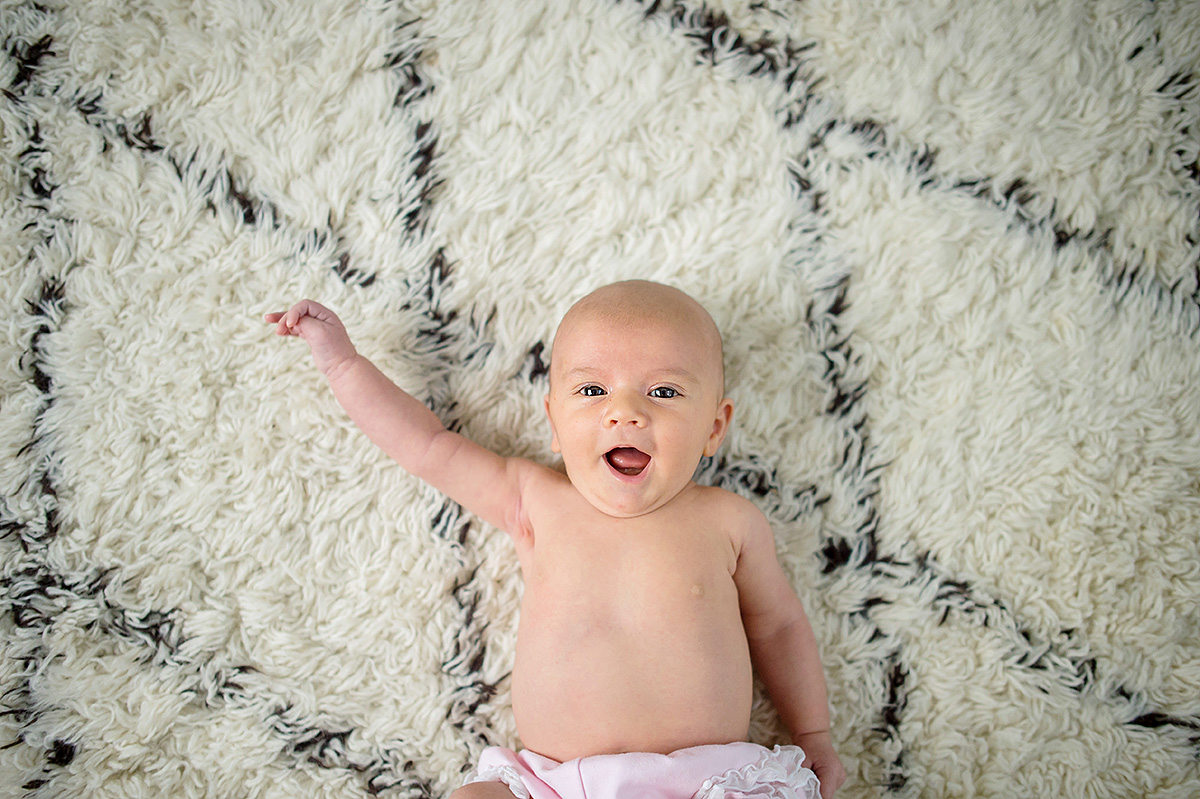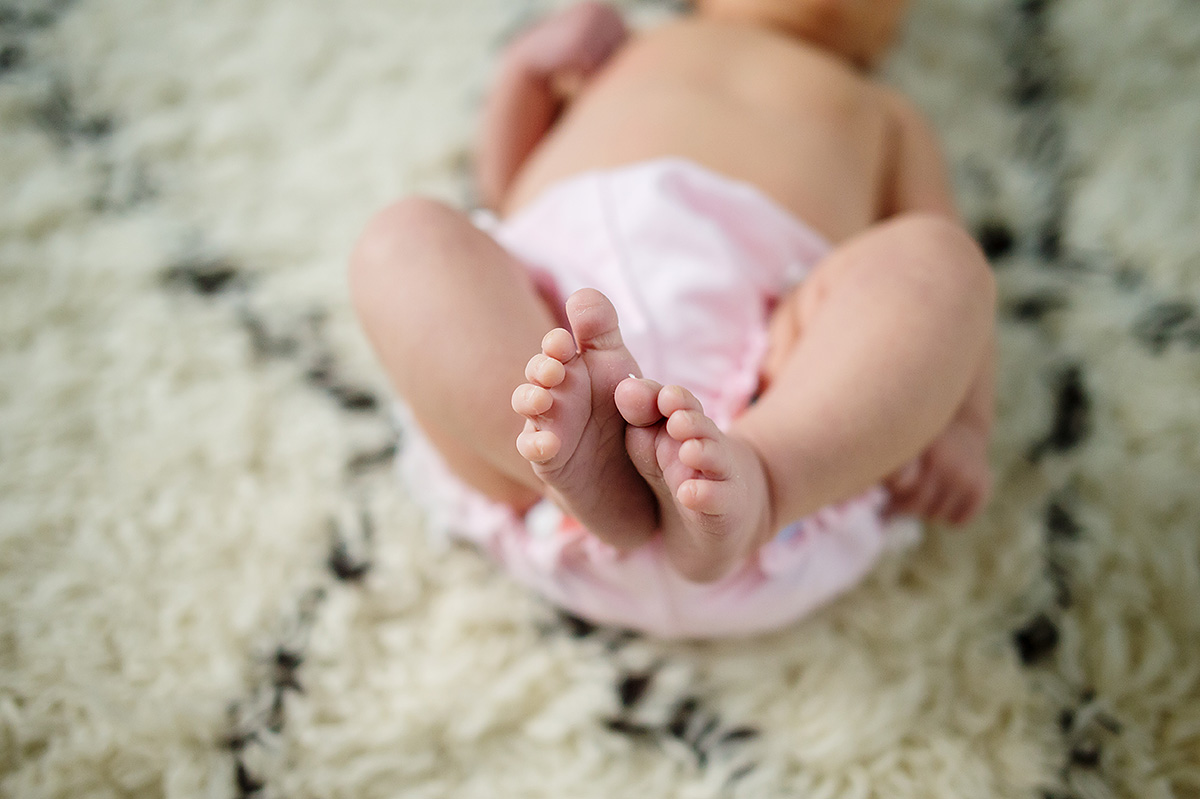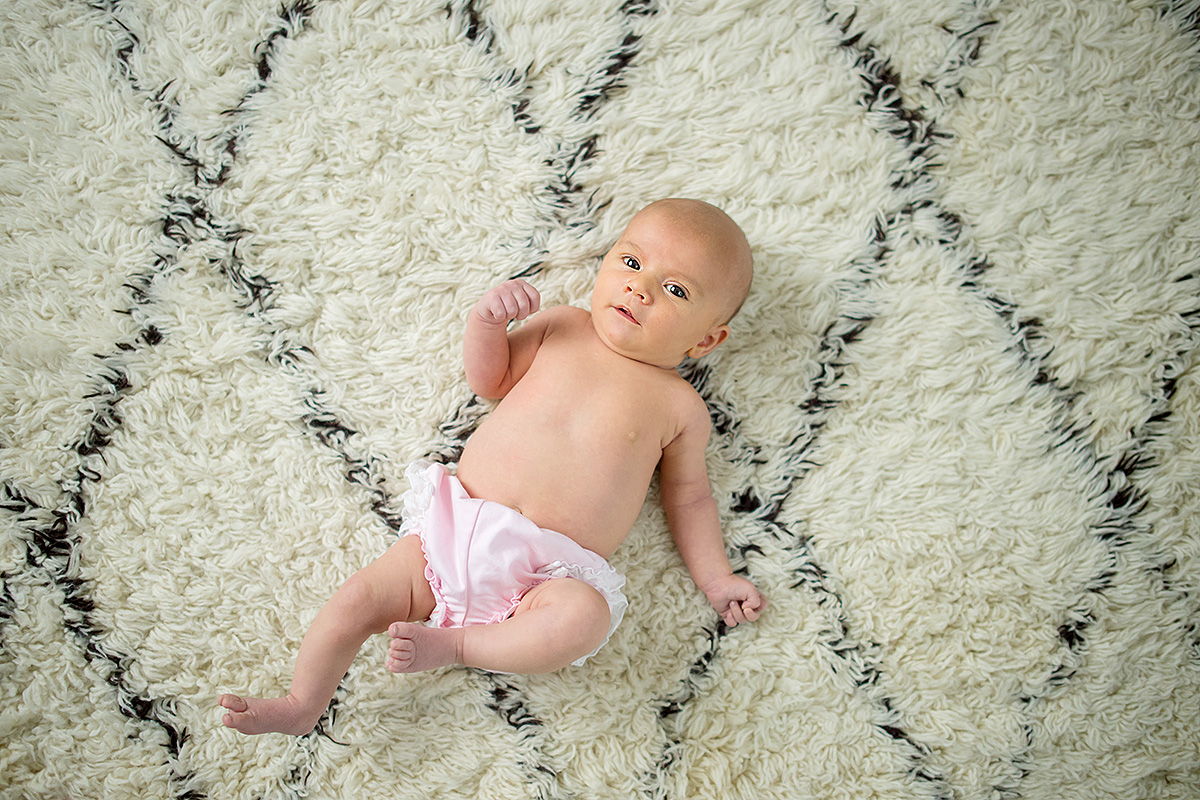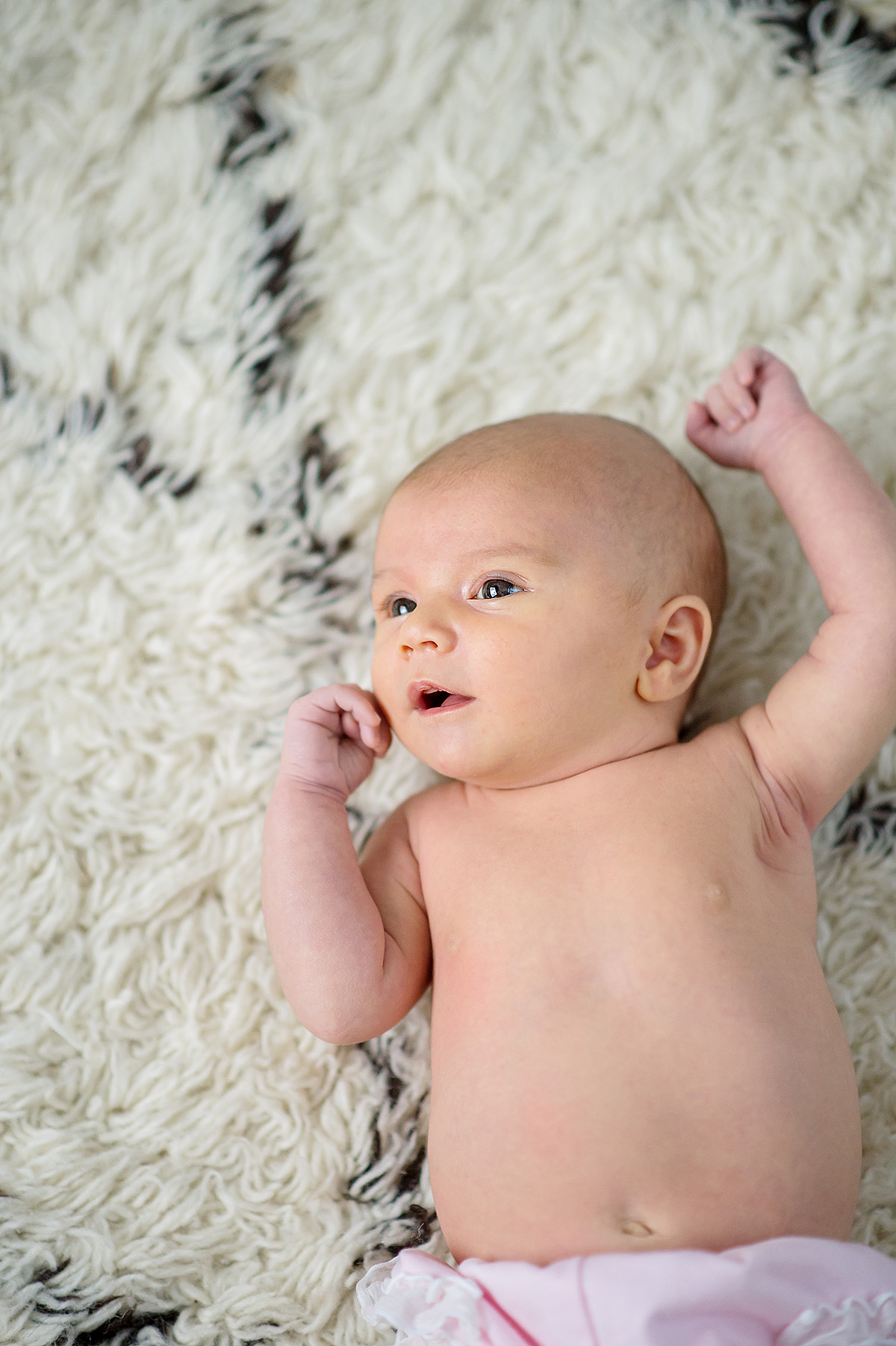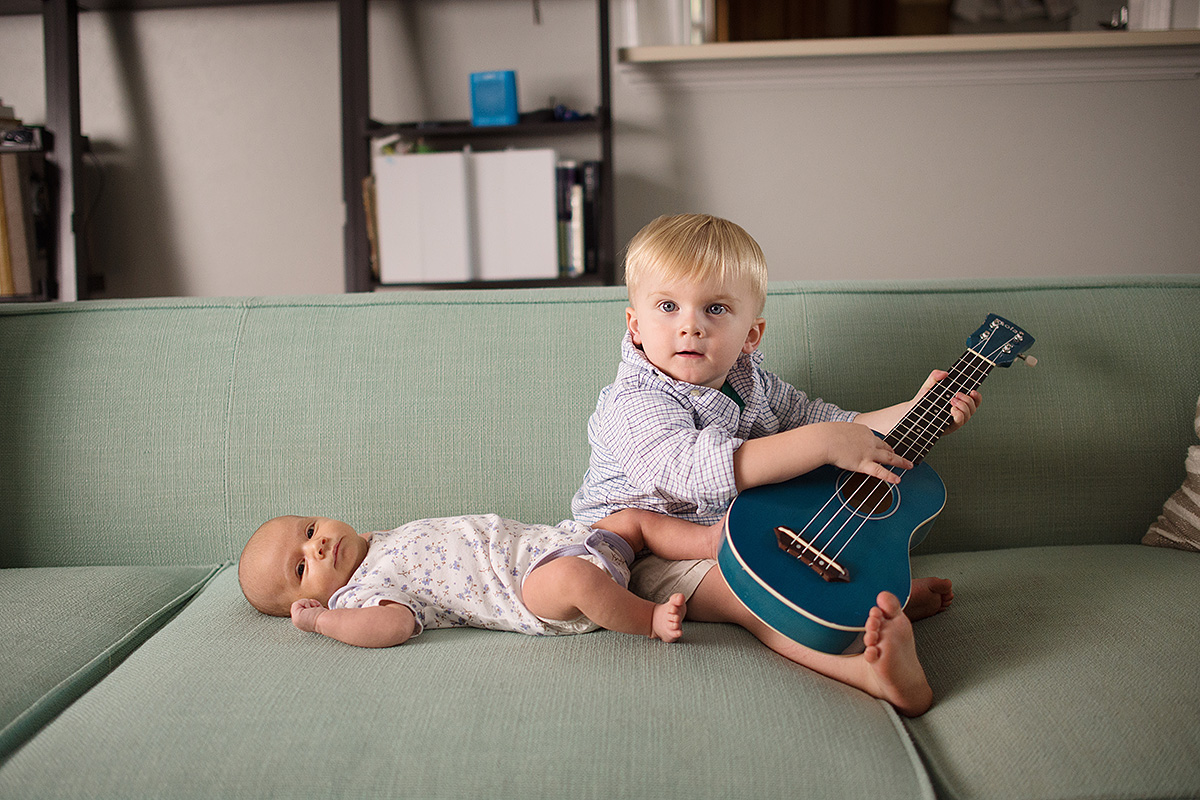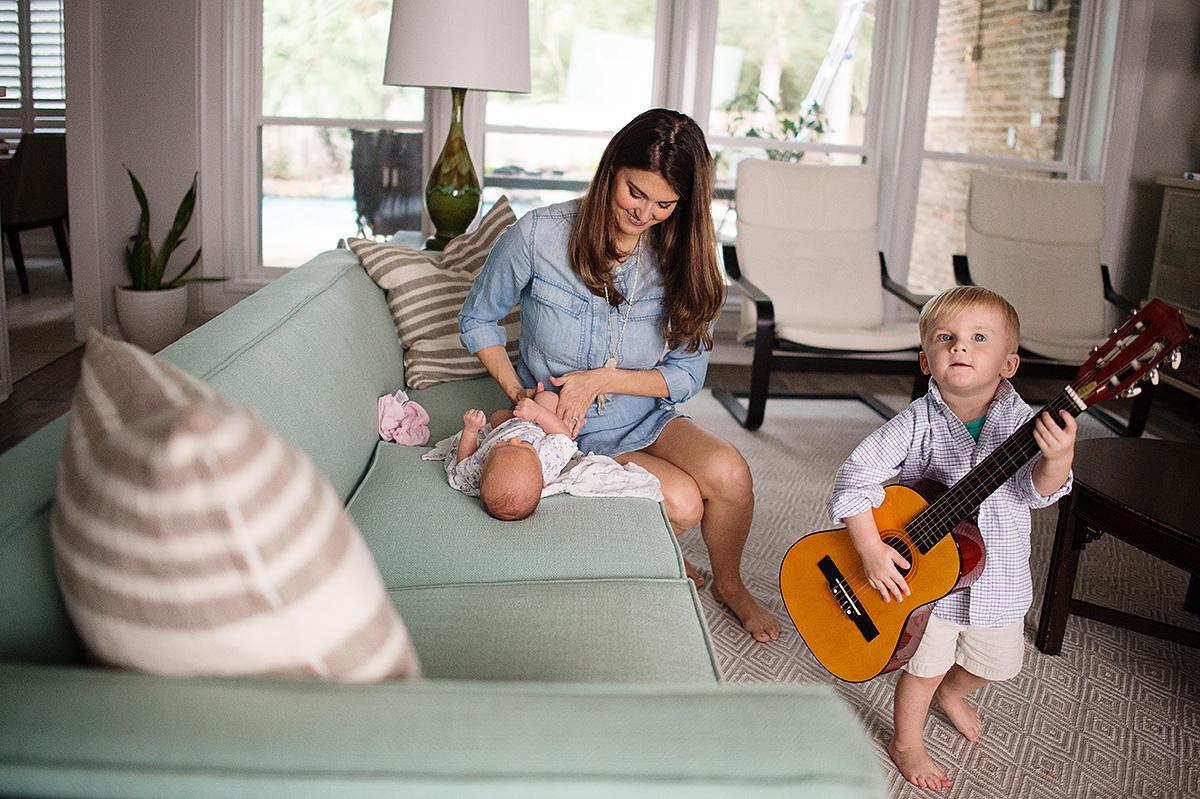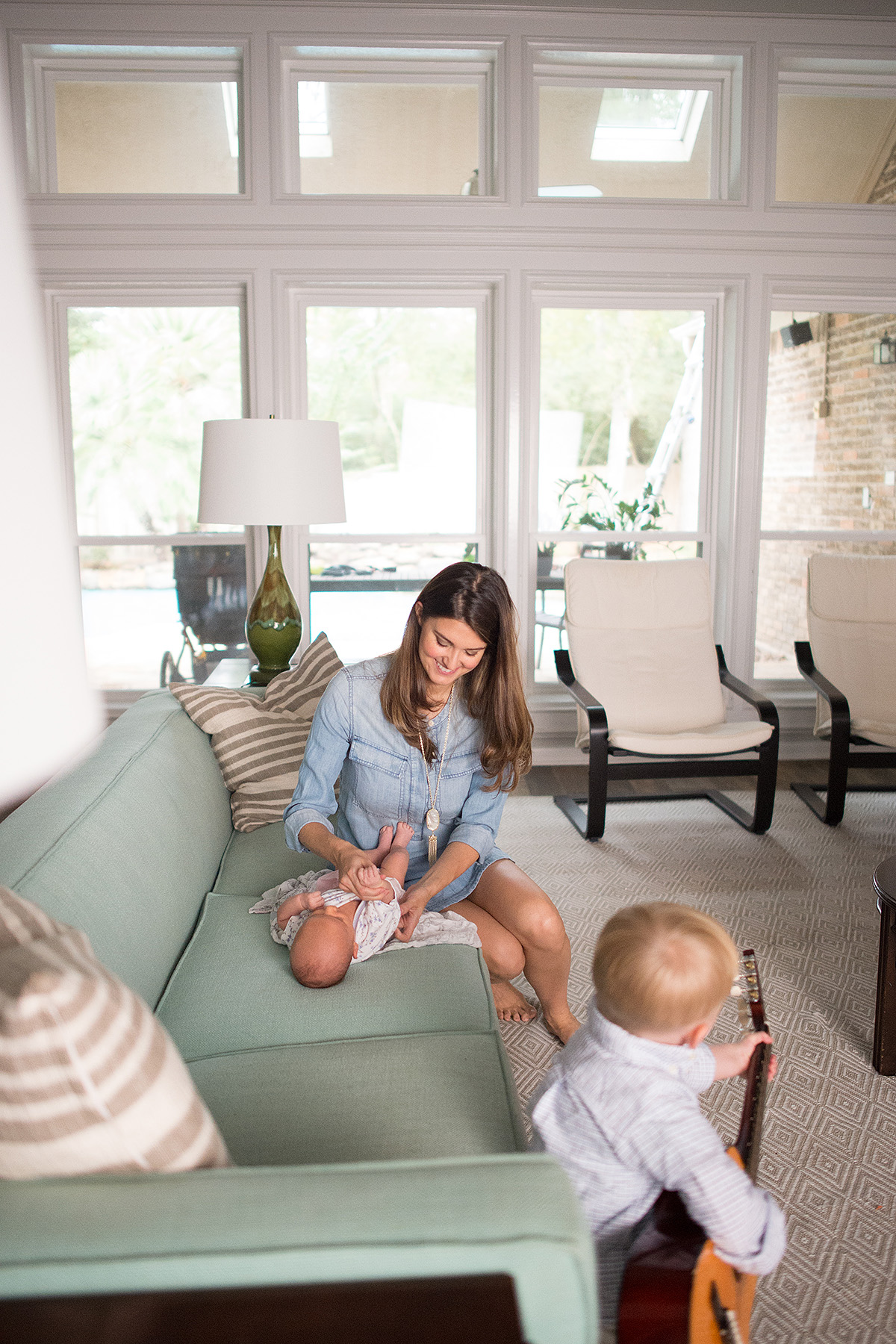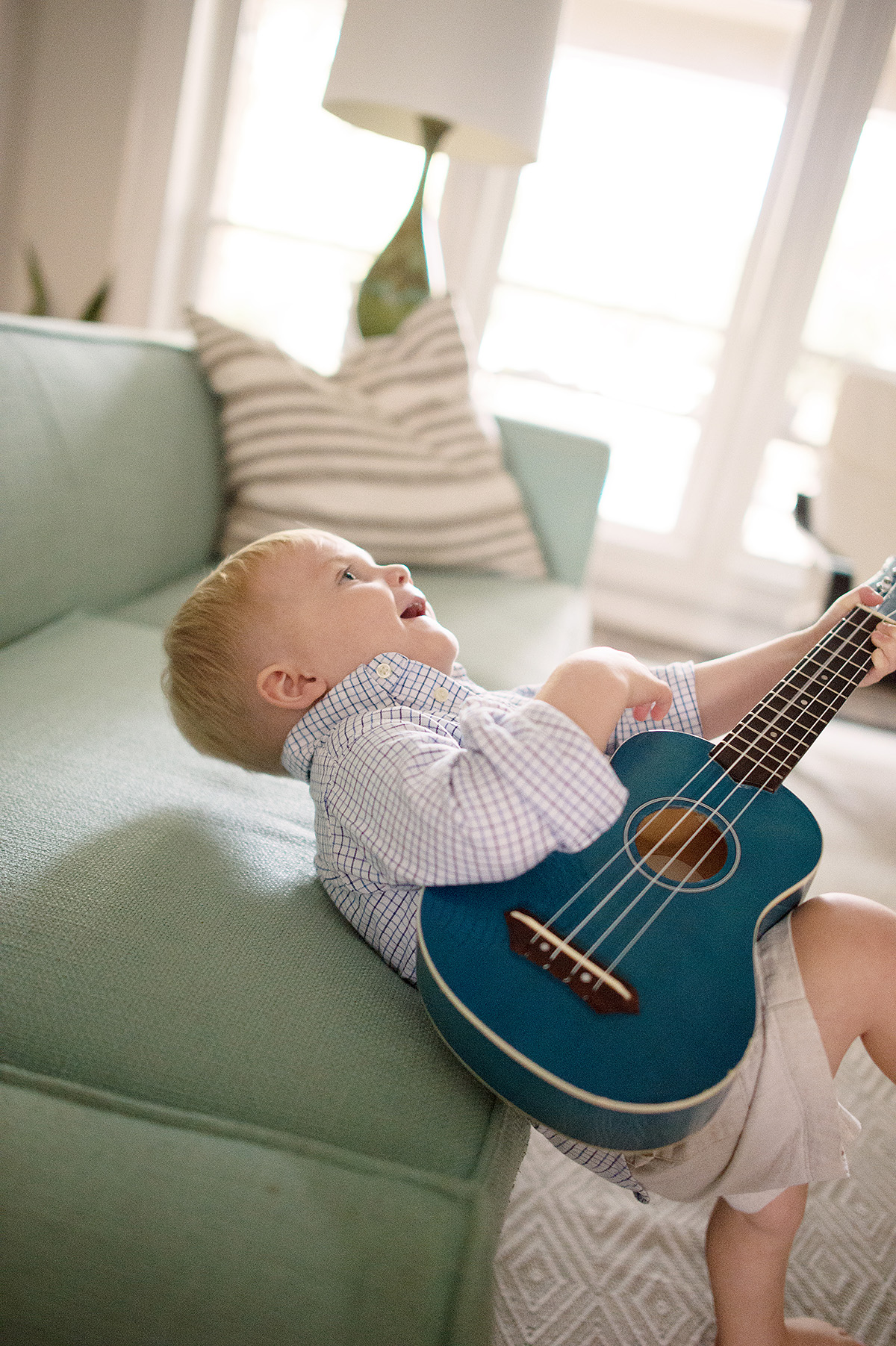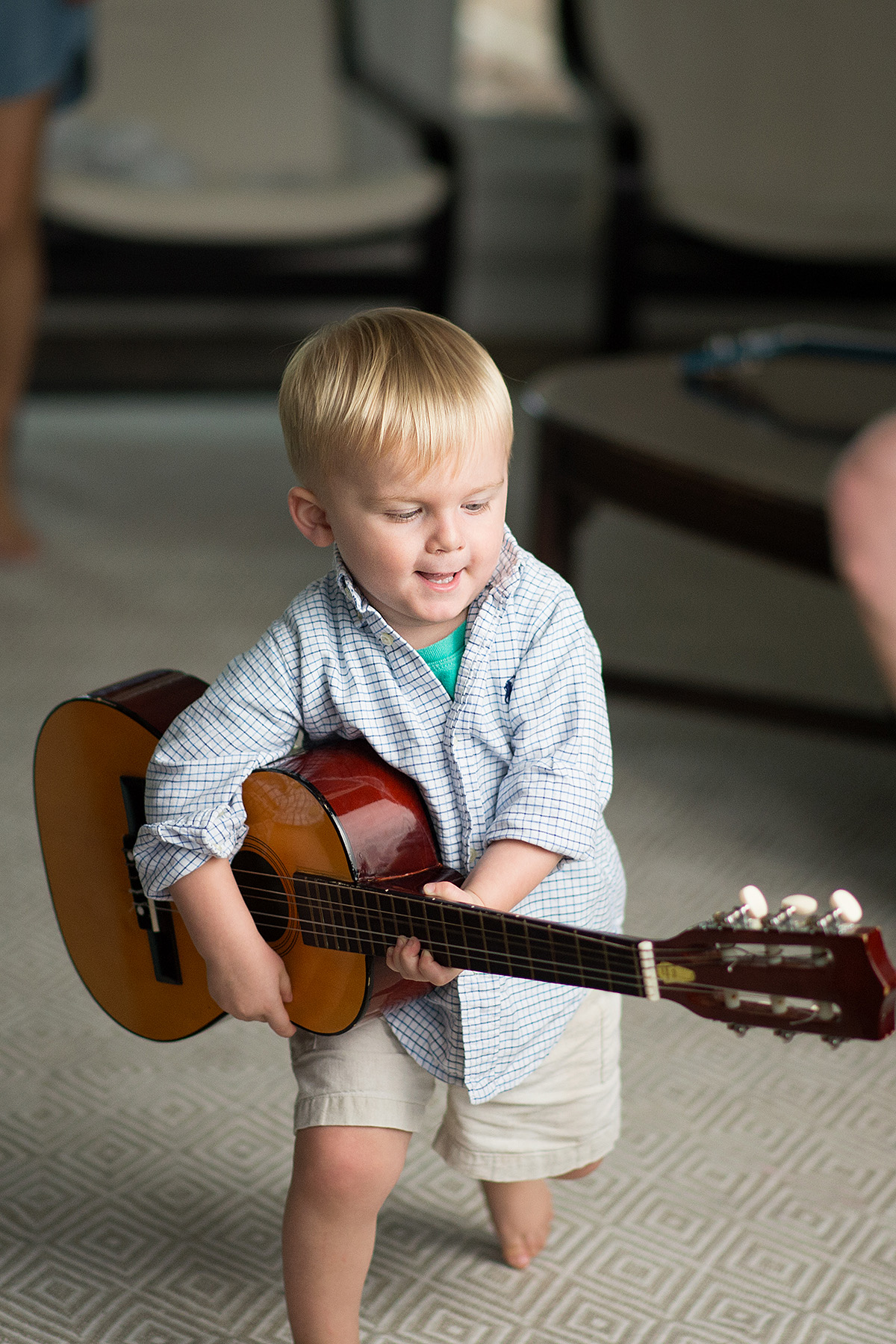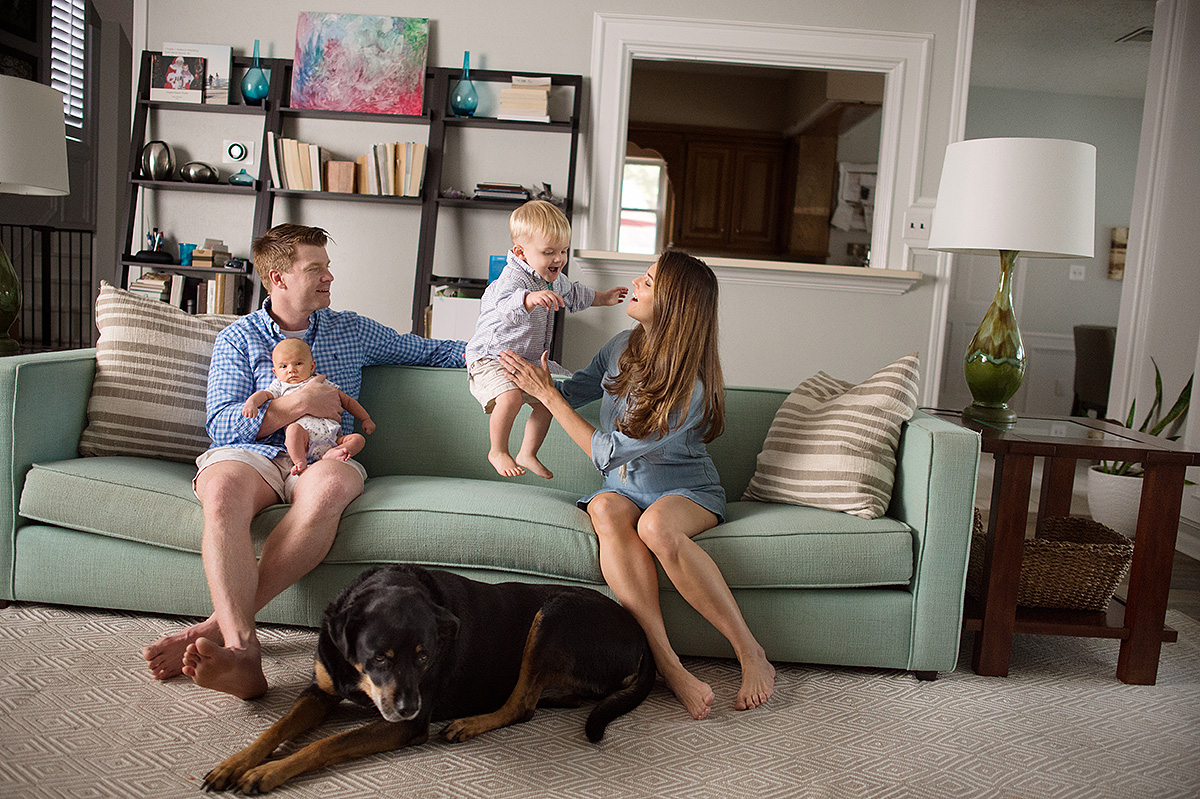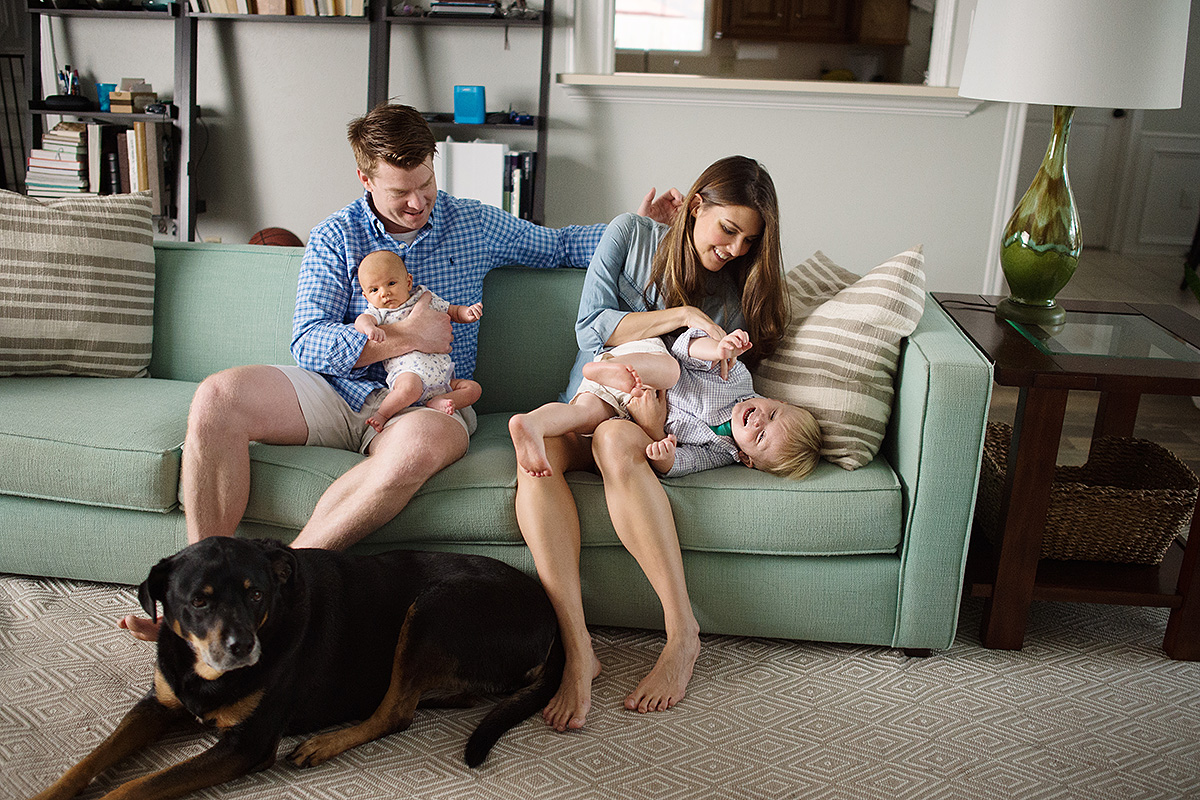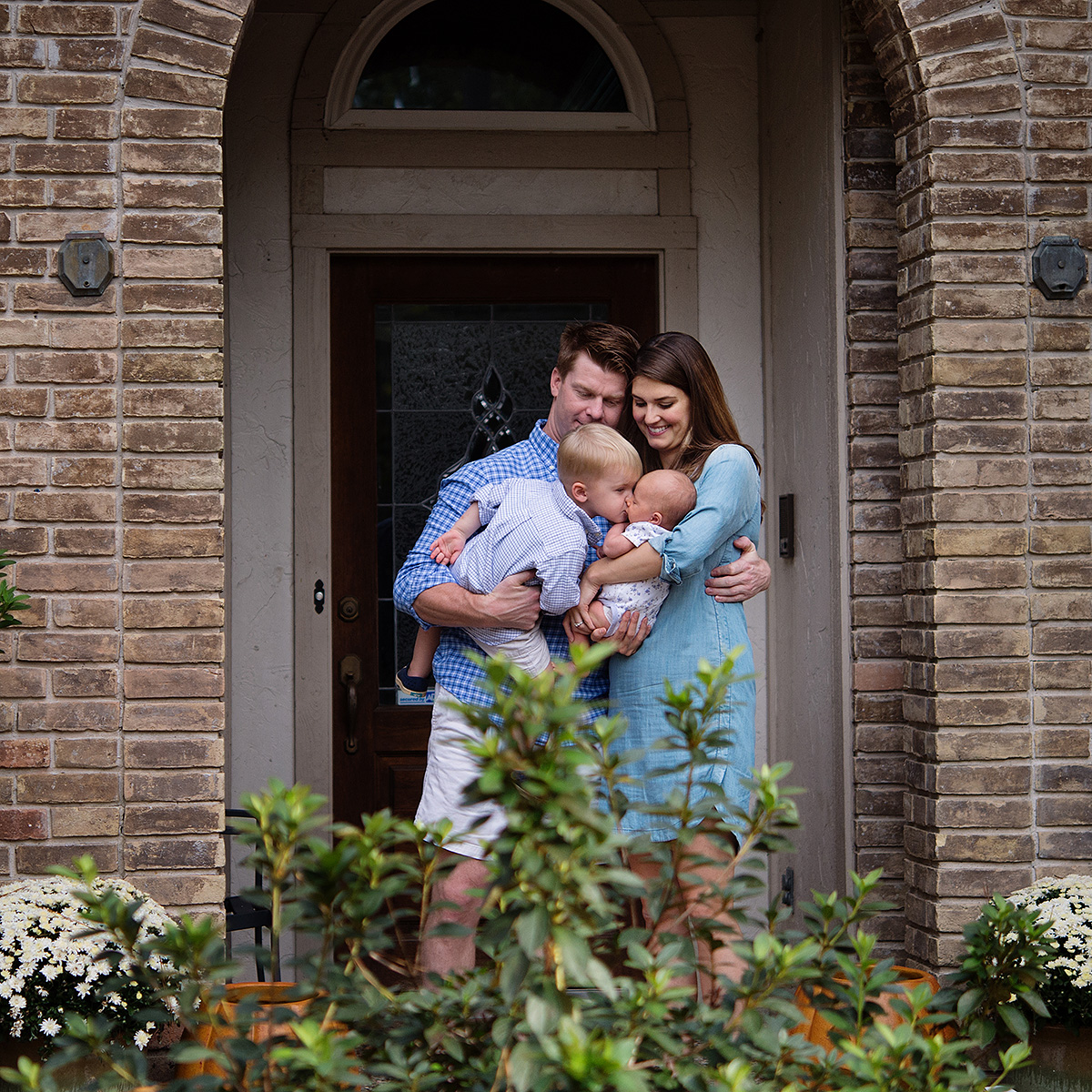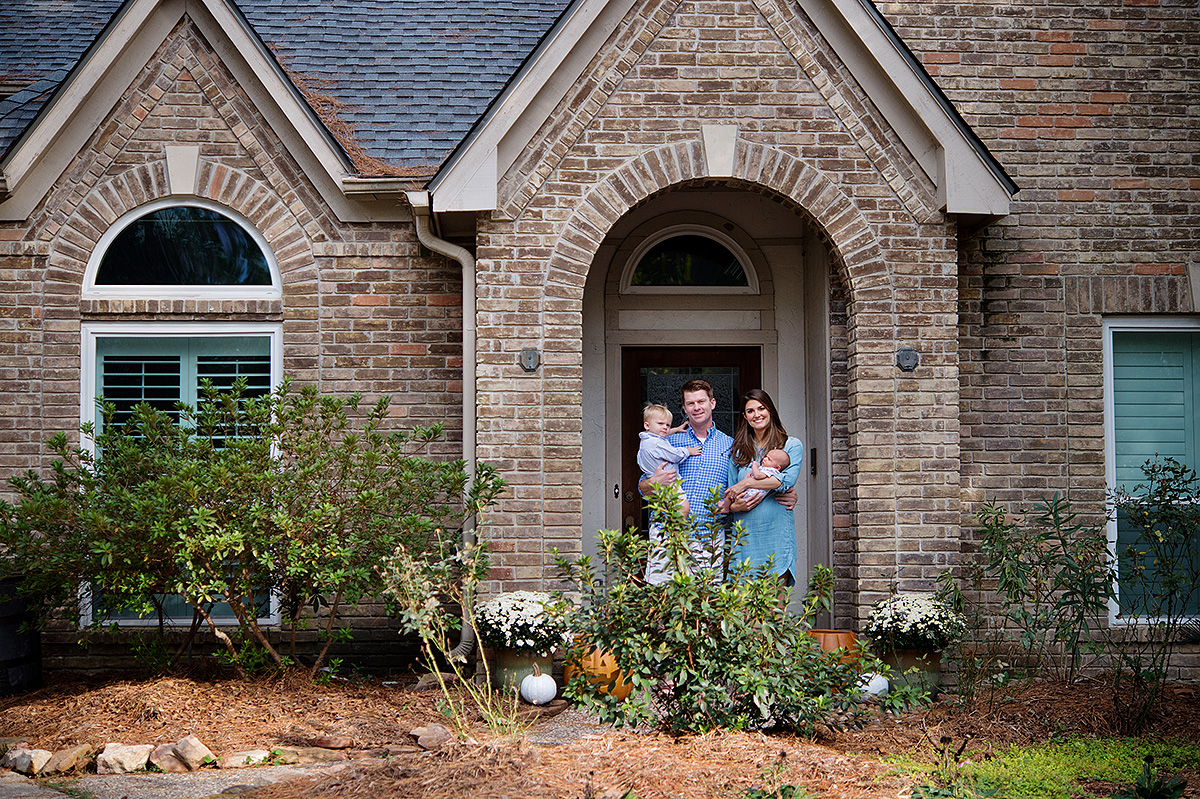 Houston Newborn Photographer
newborn, maternity, baby, child & family photography in Houston, The Heights, Montrose, Bellaire, West University, River Oaks, Rice Village, The Woodlands & Cypress